Here's What You Missed (11/25/18)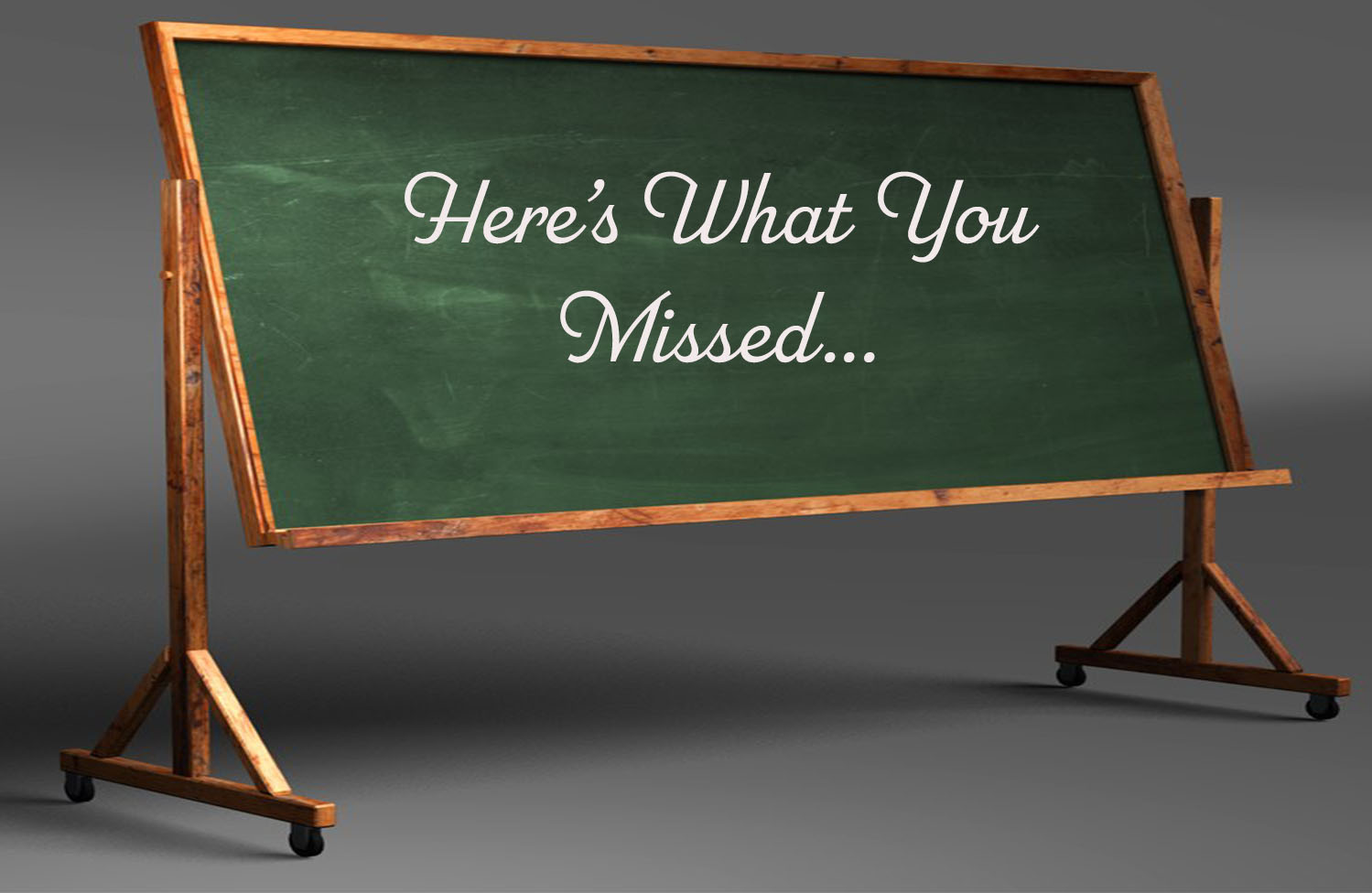 In an interesting turn of events, I decided to head to the movie theater to watch Disney's "Ralph Breaks The Internet." Whether you believe that was a good idea or not, I will now share my feelings on the film. First of all, the movie, though intended for younger audiences, cracked jokes that went way above the heads of the other elementary school students in attendance. The premise of the film is based on two characters from arcade games, with the "villain" character, Wreck-It Ralph, voiced by John. C Reilly, feeling insecure about his friendship with Vanellope Von Schweetz, voiced by Sarah Silverman. All in all, I'd give the film a solid eight out of ten for its quick-witted jokes and a myriad of clever references to internet pop culture. 
The Divorce Moves Onward
After nearly two years of arduous negotiations, the twenty-seven leaders from the European Union (UN) approved the agreement sought by the UK to withdraw itself from the union. The EU leaders approved two documents key to the passing of "Brexit:" a 600-page document ironing out the terms of the UK's proposed exit, and a political declaration stating the future relationship between the UK and EU following Brexit. 
A Very Bad Deal, Says Mexico 
Marcelo Ebrad, Mexico's new foreign minister announced that the Mexican government will deny an agreement between them and the US which would see asylum seekers waiting in Mexico while their claims were processed in US courts, according to BBC. At the same time as this announcement, images and videos were posted on Sunday showing hundreds of Honduran migrants being shot at with tear gas by U.S. Customs and Border Patrol (CBP). Border patrol agents claim that some of the migrants "attempted to illegally enter the U.S…and sought to harm CBP personnel by throwing projectiles at them."
Homeland Security Secretary Kirstjen Nielsen gave a statement on the matter:
"As I have continually stated, DHS will not tolerate this type of lawlessness and will not hesitate to shut down ports of entry for security and public safety reasons. We will also seek to prosecute to the fullest extent of the law anyone who destroys federal property, endangers our frontline operators, or violates our nation's sovereignty."

–Homeland Security Secretary Kirstjen Nielsen
Well, That Didn't Go As Planned 
John Allen Chau, like any good missionary of Christianity, sought to fulfill his mission of educating people of the world on his religion and how faith might be a useful addition to their daily lives. Chau decided to travel to the forgiven North Sentinel Island in the Bay of Bengal, without much knowledge that the Sentinelese don't take too kindly to outsiders, especially those who try to uproot their way of life. Last week, his body was discovered by fishermen traveling near the forbidden island. 
"We have mapped the area with the help of these fishermen. We have not spotted the body yet, but we roughly know the area where he is believed to be buried. The mission was done from a distance to avoid any potential conflicts with the tribespeople as it's a sensitive zone. We are discussing with anthropologists and psychologists about the nature of the Sentinelese. 

–Dependra Pathak, Police Official, Andaman and Nicobar Islands 
Trade Talks Fail, What's Next For The Market?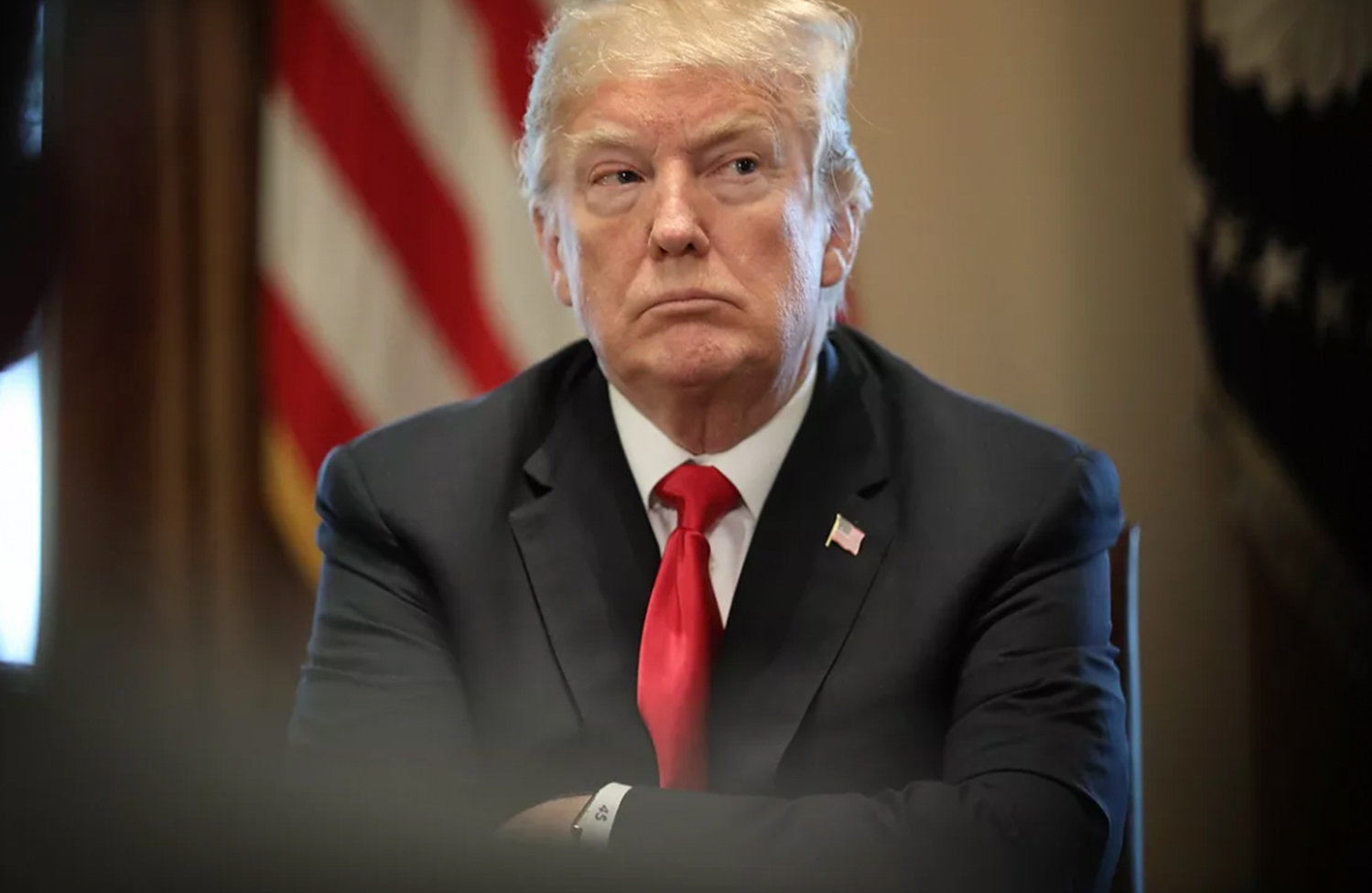 The trade war between the United States and China has probably been the biggest economic and diplomatic development since the turn of the year. Although the world's two biggest economies were locked in talks for months over a new trade deal, it all unraveled quickly.
This happened when US President Donald Trump stated that the Chinese went back on their word. He then imposed tariff hikes on Chinese goods last Friday. The tariffs were raised to an astonishing 25% on goods worth $200 billion. Although Trump might believe this might bully the Chinese into submission, many experts believe that might not be the case.
Difficulty in Completing Deal
The President had imposed these tariff hikes right before the Chinese delegation was supposed to show up at Washington. This was for which many had believed was going to be the last round of talks. However, experts now feel that the escalation of tensions between the two countries following the latest developments will make it difficult to reach a deal that could be considered a win for the US. As soon as the tariffs kicked in, Beijing announced that it was looking at countermeasures as well. However, there were no specifics on the nature of these measures.
Last year, the two nations had been embroiled in a damaging retaliatory tariff war and it could lead to a protracted trade war, if the Chinese decided to resort of the same tactics. The Chinese delegation is going to be in Washington this week to engage in another round of talks but it is believed that a binding trade deal is unlikely to be signed.
Is A Trump Win Likely?
One of the biggest reasons why the deal might not be signed anytime soon is perhaps the fact that the US President needs to be able to claim it as a win for himself. The President has staked his personal weight behind a favorable deal for the US. But with every passing day, it is looking increasingly unlikely that it is going to happen.
If that is to happen, then China's entire way of doing business will need to change. This is starting at intellectual property theft and expands to technology transfers by force from US companies. If those things are not part of the deal, then it would not be the sort of deal that can be claimed as a win for the US. It doesn't help that today, China came in with its own tariffs. China will raise tariffs on $60 billion in U.S. goods, the Chinese Finance Ministry said Monday.
And in true Trump fashion, the U.S. may not be done retaliating. The U.S. President has threatened to put 25% tariffs on $325 billion in Chinese goods that remain untaxed. The president has signaled he is content leaving the duties in place, arguing they will damage China more than the U.S. What are your thoughts?
Can 102 Words Really Impact Stock Prices?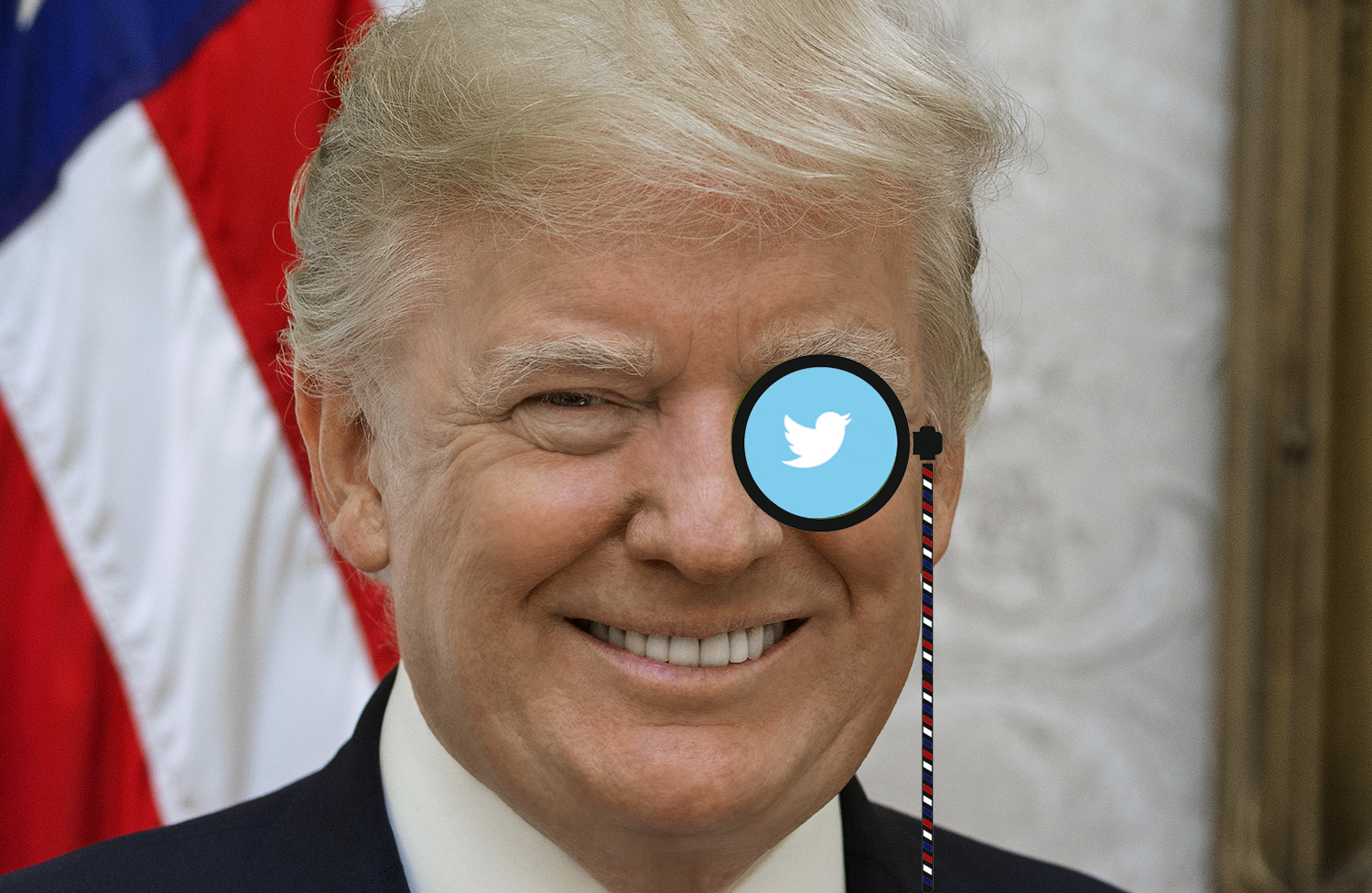 In short, the answer is yes. We've witnessed, first hand, this week how just a few words can drastically impact the stock market. If you're just tuning in, at the beginning of the first full week of May, U.S. President Donald Trump Tweeted out a 102-word post that ended up triggering a sell-off costing the global markets around $1.36 TRILLION…with a "T"!
The "Trump Tweet" expressed that he would once again increase tariffs on Chinese goods by the end of this week. What followed has been a shock to the global markets with futures pointing at dramatic declines every day this week. Though some say that the decline are all but a speed bump, it still hasn't helped the fact that this drop is one of the worst seen all year. People like Kerry Craig of JPMorgan Asset Management think that a trade deal can still be reached. The expectations, however, have been readjusted to reflect a more long-term time horizon.
Eyes Turn Toward The Second Half Of The Week
Other analysts like Oanda Asia Pacific's Jeffrey Halley feel that investors are prudently "lightening their loads." Halley said, "My feeling is that investors are lightening their portfolios as a precaution."
All eyes are on the second half of this week.  As we reported on May 7th, Vice Premier Liu He, China's top trade negotiator will be heading to the US to talk trade this week.  
"Liu will be in the U.S. from May 9-10. The invite comes from both the U.S. Trade Representative Robert Lighthizer and Treasury Secretary Steven Mnuchin." Regardless of what "will happen," what has happened thus far has been an emotionally charged & very fragile global market. As this story develops we will continue to follow with more updates.
Chinese Negotiators To Visit US As Tariffs Trigger More Concerns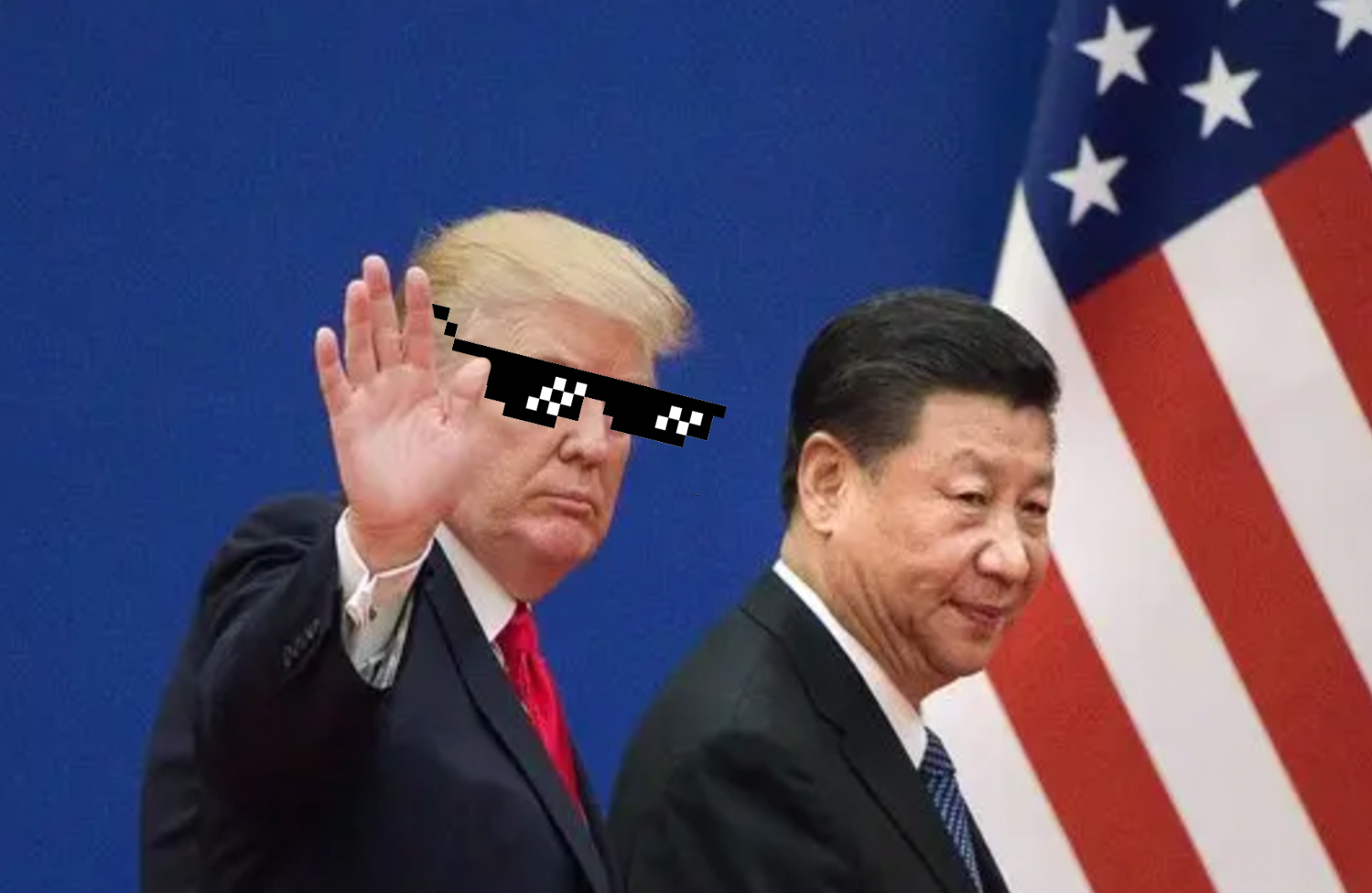 Vice Premier Liu He, China's top trade negotiator will be heading to the US to talk trade this week.  The two countries have been at odds for months now with China trying to leverage the current US tariff situation. Of course, the US has not helped things either by continuing to increase tariffs on Chinese goods. 
Liu will be in the U.S. from May 9-10. The invite comes from both the U.S. Trade Representative Robert Lighthizer and Treasury Secretary Steven Mnuchin. The markets took a hit on Monday after U.S. President Trump explained that he was not pleased with the speed of discussions and that he planned to raise tariffs by the end of the week. Chinese authorities initially considered delaying talks in light of this.
What's Next For China & The U.S.?
Both Mnuchin and Lighthizer were concerned after it was evident that talks weren't making progress. This was during a visit to Beijing just last week. Over the weekend, China sent a new draft of an agreement that outlined a pullback on certain language on several issues. These issues had "the potential to change the deal very dramatically," according to Mnuchin.
According to reports from the Global Times newspaper, China was prepared for other outcomes to the deal with the U.S. This also included a temporary breakdown. Furthermore, China had also planned to continue talks even if the U.S. decided to raise tariffs. Of course, time will tell but now we must see how the markets will react to these new developments coming from China.
Search Stock Price (StockPrice.com)