Here's What You Missed (12/6/18)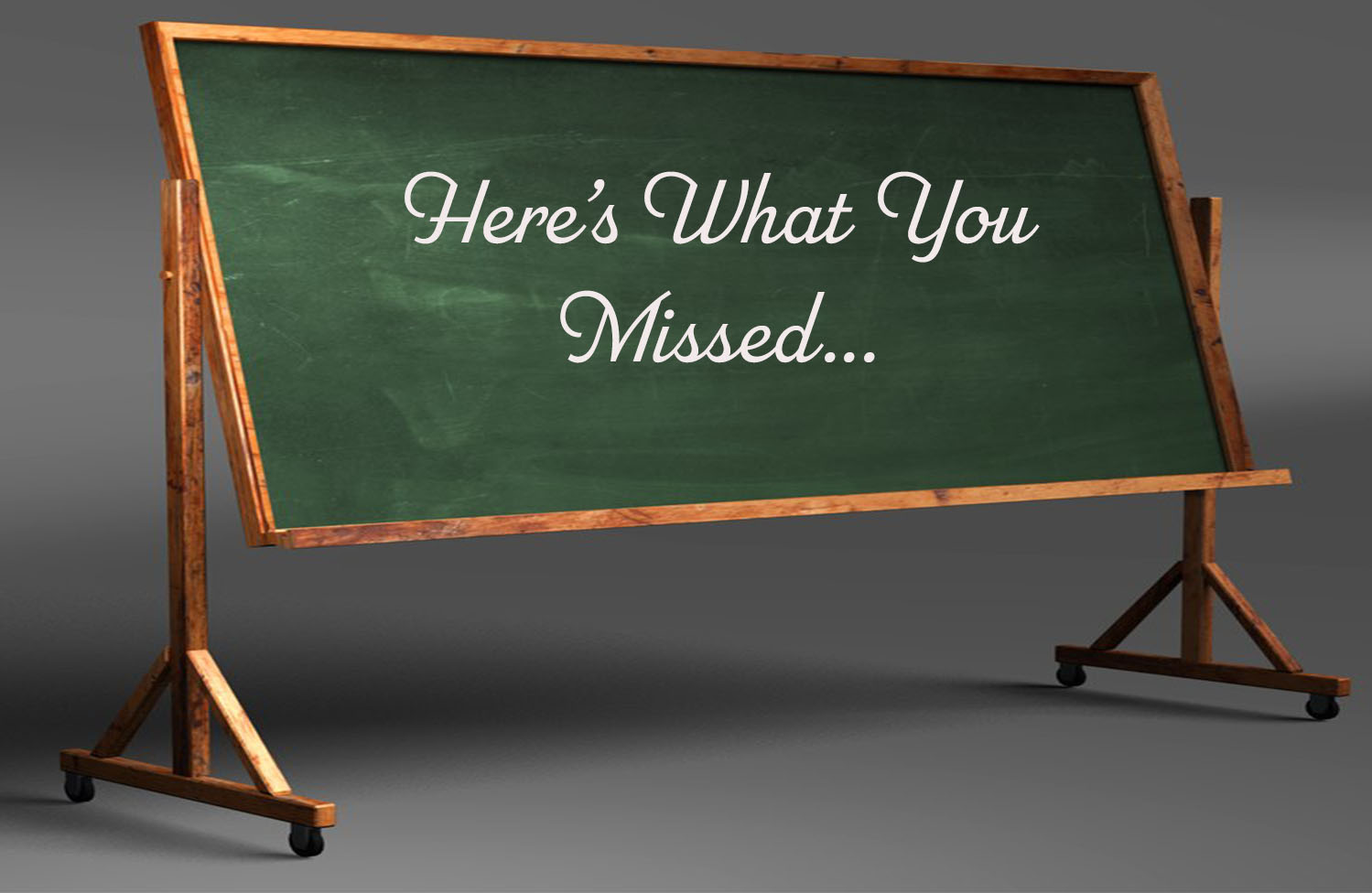 Yes, sports fans, it is once again time for our favorite activity; translate one of my favorite songs into Shakespearean English. This time, we have a classic tune from 1985, recorded by dozens of the world's leading recording artists at the time. 
Th're cometh a timeth
at which hour we he'd a c'rtain calleth
at which hour the w'rld wilt cometh togeth'r as one
th're art people dying
oh, and t's timeth to lendeth a handeth to life
the greatest gift of all
we can't wend on
pretending day-by-day
yond someone, somewh're lief maketh a changeth
we're all a parteth of god's most wondrous big family
and the sooth, thee knoweth, loveth is all we needeth
Any guesses? If you thought it was 'We Are The World" recorded by United Support of Artists for Africa, then you win the satisfaction of knowing you're right. Congratulations! Well, here's what you missed in the news yesterday.
Slip, Slip, Slip, Slide!
If you didn't understand the reference made in the above title, no matter, the show must go on. Last month, both the northern and southern regions of California were hit by devastating fires, causing massive amounts of destruction and leaving unfortunately robbing the lives of innocent civilians. For those of us unfamiliar with forest fires, perhaps you are more inclined to understand the propensities of rain. Well, the 117 passengers aboard Southwest flight 278 shared an excitingly terrifying ride after landing at Burbank Airport, when their Boeing 737-700 slid off the runway during heavy rain. 
"Southwest Flight 278 from OAK to BUR landed safely and rolled to a stop at the end of the runway. Customers deplaned the aircraft via air stairs, with no reported injuries among the 112 Customers and give Crew members..We're refunding the cost of customers' roundtrip airfare and including an  additional gesture of goodwill."

–Southwest Official Tweet Regarding the Flight 278 Incident
Lena, What's Going On, Dude?
Those of us who are die-hard fans of HBO's "Girls," will have no issue identifying the show's leading lady, actress Lena Dunham. As for the rest of us, you've most likely seen Dunham in the news for the many instances in which she made fairly controversial comments. During a 2015 interview, she likened conversations on Bill Cosby to that of someone obsessed with the events of the Holocaust. 
In more recent news, Dunham wrote a formal apology to actress Aurora Perrineau for publicly disputing her account of being sexually assaulted by "Girls" writer Murray Miller, according to CNN.
Dunham's letter said:
"When someone I knew, someone I had loved as a brother, was accused, I did something inexcusable. I publicly spoke in his defense. There are a few facts I could ever regret more in this life. I didn't have the 'insider information' I claimed but rather blind faith in a story that kept slipping and changing and revealed itself to mean nothing at all. I wanted to feel my workplace and my world were safe, untouched but the outside world (a privilege in and of itself, the privilege of ignoring what hasn't hurt you) and I claimed  that safety at cost to someone else, someone very special."

–Lena Dunham apology to Aurora Perrineau
Here's What You Missed (12/12/18)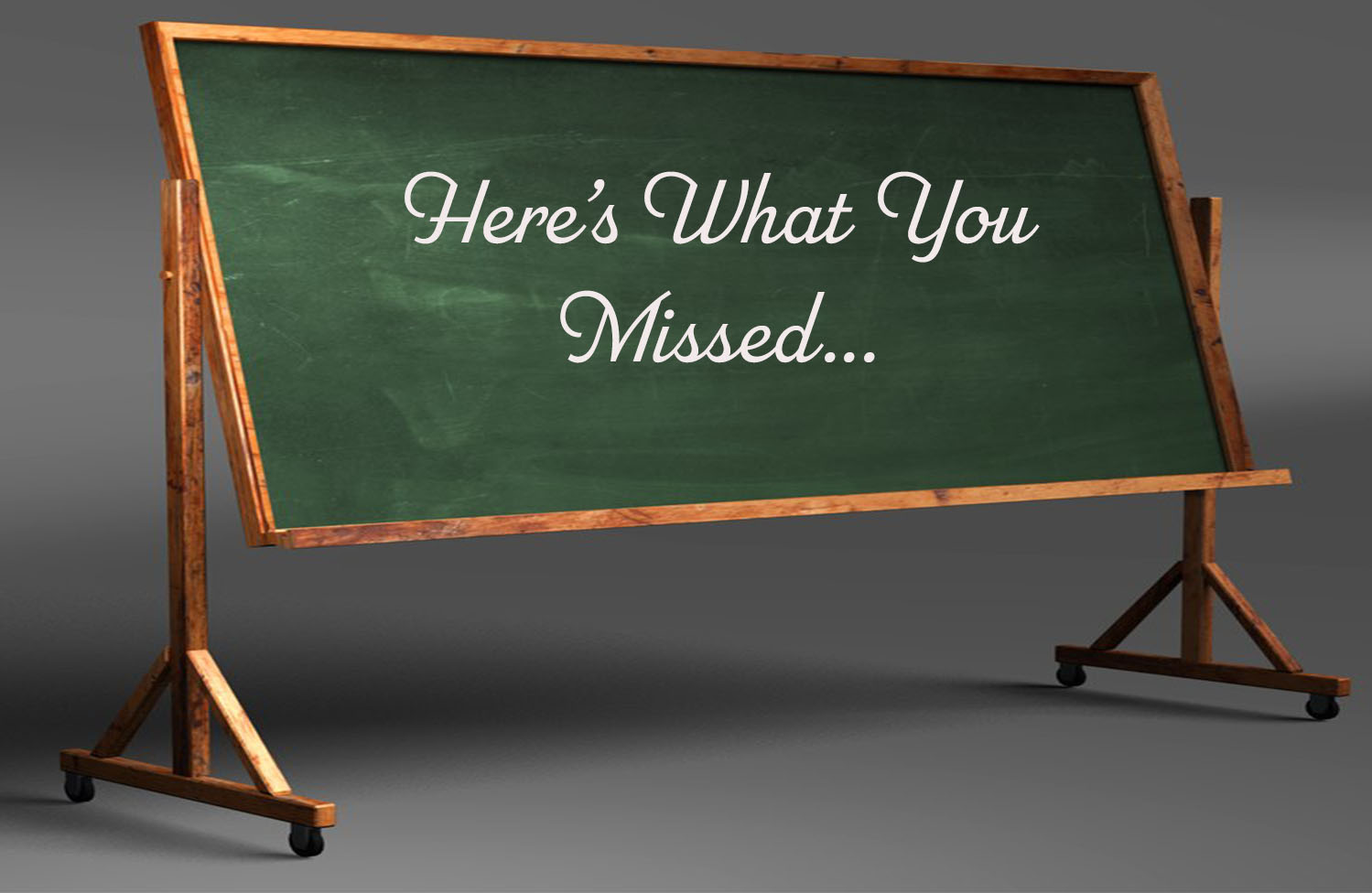 Something happened to me yesterday and it was incredibly frustrating, but also very telling of our current generation. So, there I was, minding my own business eating sushi for lunch when all of a sudden, an idea struck me for an incredible tagline for a raisin company. I thought to myself, I should write this down, but a little voice inside me suggested I take my talents to social media and seek gratification there. I unlocked my phone, sought out one of the many social platforms I use, and before an app could open, the idea was gone. I couldn't, for the life of me, remember what the idea was. I tried retracing my mental steps, thinking about raisins and their primordial grape form, but nothing was clicking. The idea was gone, all thanks to my inherent desire to take this idea and, rather than care for it, submit it to my social circles for approval. 
What a shame, it was a really funny tagline. Here's what you missed in the news yesterday. 
Even Lawyers Sing The Jailbird Blues
I hope that Michael Cohen, President Trump's former lawyer, looks sexy in black-and-white stripes because he'll be rocking those threats for thirty-six months in prison following his sentencing on Wednesday. Back in June, about a month before special counsel Robert Mueller's investigation started heating up, President Trump fired Michael Cohen after his residences and homes were raided by the FBI. Lying awake in anguish every night, Cohen couldn't stomach his relationship with Trump and eventually decided to cooperate with Mueller.
According to several sources present at the trial, Cohen started crying after he received his sentence, in hopes that the Academy of Motion Picture Arts and Sciences would potentially help him post bail, but there's no award for Worst Supporting Criminal in a Presidential Election. 
"I have been living in a personal and mental incarceration ever since the day that I accepted the offer to work for a real estate mogul whose business acumen I deeply admired. Today is one of the most meaningful days of my life. The irony is that today I get my freedom back." 

–Michael Cohen 
Cohen is expected to pay $1.4 million in restitution, as well as a $50,000 fine, and forfeiture of $500,000 before his March 6 prison lease begins, according to Fox News. 
Remember That Online Game? You Know, Farm Bill? 
Oh, it was Farmville? Forgive me, I have the game confused with a remarkable piece of legislation that Congress voted to pass on Wednesday. The Agriculture Improvement Act of 2018, commonly known as the farm bill, has within its scriptures many legislative policies that will be enacted once the bill is signed into a law, but perhaps the most interesting is the legalization of hemp. Hemp, derived from the cannabis plant, has countless uses including utilizing its fibers to make food, paper, cardboard, rope, and other products, but most importantly, it doesn't get you high. 
"In the long run, it's all going to be managed and controlled by the U.S. Department of Agriculture, just like corn, soybeans and everything else. It will also become an agricultural commodity, which in turn will allow crop insurance and Wall Street will be able to invest institutional funds into the hemp industry."

–Chris Boucher, Chief Executive Officer, Farmtiva
Here's What You Missed (12/11/18)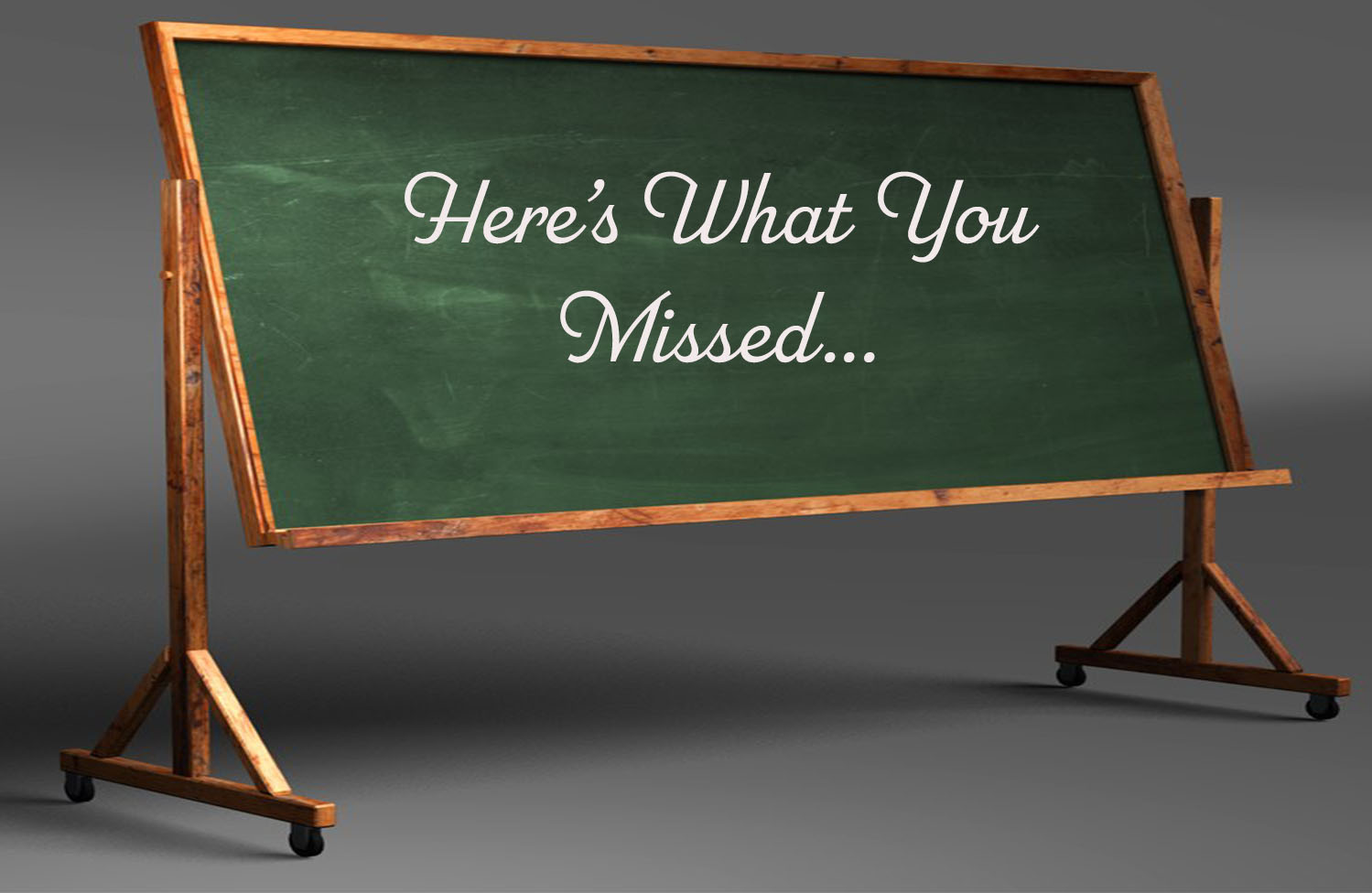 Maybe things would be easier if I didn't pursue a degree in political science during my undergraduate career. I'm not really sure what I was thinking when I declared myself a foreign relations major, I think I hadn't really slept much the night before. Either way, four years of contentious political debate, hours spent reading on everything from East Asian politics to a step-by-step guide written on how to successfully plan and execute a coup d'état, and "pages" on "pages" typed away on my decade-old laptop in the UC Santa Cruz main library, here I am ranting about all of this to each and every one of you. Isn't it strange how writers feel connected to their readers, despite never actually communicating with them? It's this unspoken bond between author and reader that fuels my desire to awaken each day, bright-eyed and bushy-tailed, ready to get to work. 
Either way, here's what you missed in the news yesterday.
Let's Get Ready To Rumble!
The White House was the stage for today's episode of "The Real House/Senate Members: Washington DC," during the course of which Democratic leaders Chuck Schumer and Nancy Pelosi met with President Trump to negotiate, and hopefully avoid, a government shutdown. President Trump is insisting that Congress fund his original campaign promise of building a massive wall along the US-Mexico border, but seeing as the Democrats will retake the House before the wall's funding deadline on January 21, it is highly unlikely that this will happen. At the risk of not getting the wall built, Trump told Mr. Schumer and Ms. Pelosi that "if we don't have border security, we'll shut down the government. If it's not good on border security, I won't take it. " 
Though their conversation continued, President Trump did not break on his threat to shut down the government. 
"And I am proud…I tell you what, I am proud to shut down the government for border security, Chuck (Schumer), because the people of this country don't want criminals and people that have lots of problems and drugs pouring into our country. So, I will take the mantle. I will be the one  to shut it down. I'm not going to blame you for it. The last time you shut it down it didn't work. I will taketh mantle of shutting down and I'm going to shut it down for border security."

–President Donald Trump
Oh Hail No!
For those of us who've ever had a few too many adult beverages and needed a ride, or had to catch a flight early in the morning, we all know too well how to use one of the many ride-hailing apps to call a car and get out of dodge (no pun intended, I promise.) What most of us don' know is that the entire on-demand car industry began with a startup called Sidecar Technologies Inc, a defunct company that went down back in 2015. The company made headlines on Tuesday when it announced plans to sue Uber Technologies Inc over allegations related to anticompetitive practices that ultimately led to Sidecar going out of business. 
"Uber intentionally sustained near-term losses that were designed to drive Sidecar out of the market while Uber acquired a dominant market position."

–Official language from Sidecar v. Uber Lawsuit 
Brexit, Lunch, and Dinner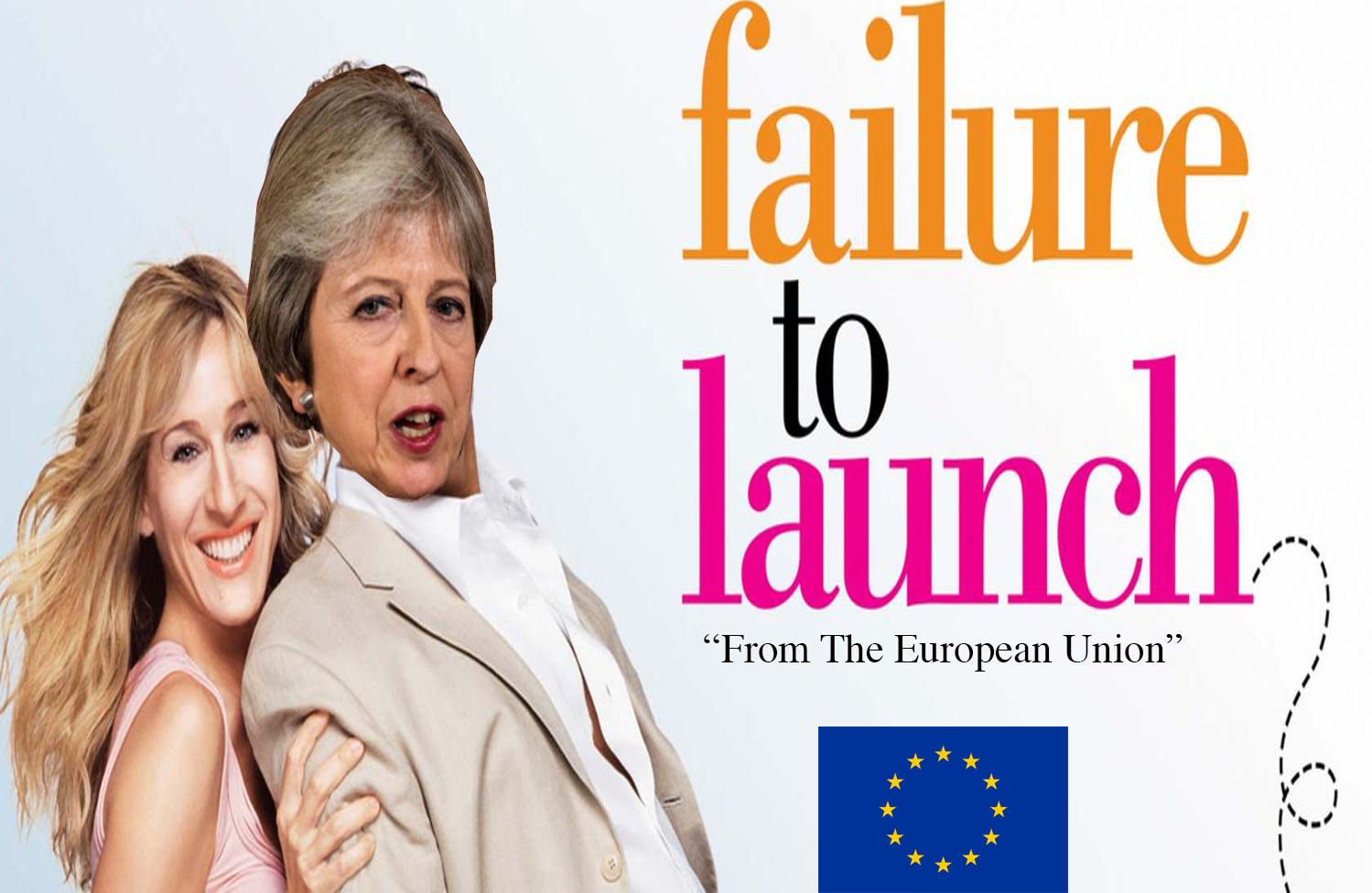 There is a fine line between accepting defeat and admitting that you were wrong. On one hand, accepting defeat means recognizing that despite exhausting every option at your disposal, you failed to complete what you set out to do. On the other hand, admittance of error is a mature response that often comes after several informed individuals suggested information that contradicted your beliefs/motives, but nevertheless, you persisted. Then, there are unique snowflake-like situations where a person must accept defeat because they were wrong, and this predicament is where we find our protagonist in today's episode of "Emergency Brexit" starring British Prime Minister Theresa May. 
For the sake of due diligence as a storyteller, allow me to get you up to speed on the Brexit situation. Back in June 2016, a gaggle of Britains was feeling pretty confident in themselves and the future of their country, so they voted, 52 to 48 percent, to leave the confines of the European Union, arguing that the United Kingdom would regain control over its borders, and perhaps take a second go at colonizing America. Those opposed to the infamous "Brexit" warned everyone that leaving the bloc would result in chaos. Suffice to say,  the "Brexiteers" came out on top and the remaining 27 EU member-states approved the UK's agreement to leave the union at a summit in Brussels several weeks ago, according to Vox. As daunting as the process was, the captain of the good ship Brexit, Prime Minister Theresa May is tasked with convincing her 650-member parliament to approve the deal. 
On Monday, with her tail between her legs, PM Theresa May advocated to postpone the UK Parliament's vote on the Brexit deal, in a move that many are saying was done because May knows Parliament will shut the whole deal down. May told Parliament "if we went ahead and held the vote tomorrow (Tuesday), the deal would be defeated by a significant margin. We will, therefore, defer the vote scheduled for tomorrow and not proceed to divide the house at this time." You've got to admit that Theresa May has got some serious moxie for postponing the vote on Brexit, even after months of contentious debate, and the tooth-pulling process of convincing the EU to approve the deal. The truth is she doesn't have the votes, but per the example that began today's lesson, sometimes it takes a while for a person to admit they were wrong and, in this case, accept defeat. 
One of the more contentious components of May's Brexit deal is referred to as the "Irish backstop," which requires that the border between Northern Ireland (still part of the UK) and the Republic of Ireland (EU territory) remain open. Experts view the "Irish backstop" as a legislative insurance policy of sorts, allowing for one country in the UK to remain in adherence of the four fundamental freedoms of the EU: free movement of people, services, capital, and goods. Valiant as this might on Prime Minister Theresa May's part, this part of Brexit seeks to keep the UK connected to the European Union without being a member of the bloc, in a loophole of sorts. 
"I spoke to a number of EU leaders over the weekend, and in advance of the European council, I will go to see my counterparts in other member states and the leadership of the council and the commission. I will discuss with them the clear concerns that this House [of Commons] has expressed."

–British Prime Minister Theresa May 
At this point, it seems to be that no one has even the foggiest idea of what the future holds for the Brexit deal. PM Theresa May's postponement of the UK parliament vote baffled many in the geopolitical arena and everyone, including Parliament, is still trying to get their bearings on the situation. Per the recondite Brexit deal, the UK will be leaving the European Union in exactly 108 days. As for Theresa May's next course of action, perhaps she's finally recognized her mistake and is ready to accept defeat. 
Search Stock Price (StockPrice.com)