Here's What You Missed (12/6/18)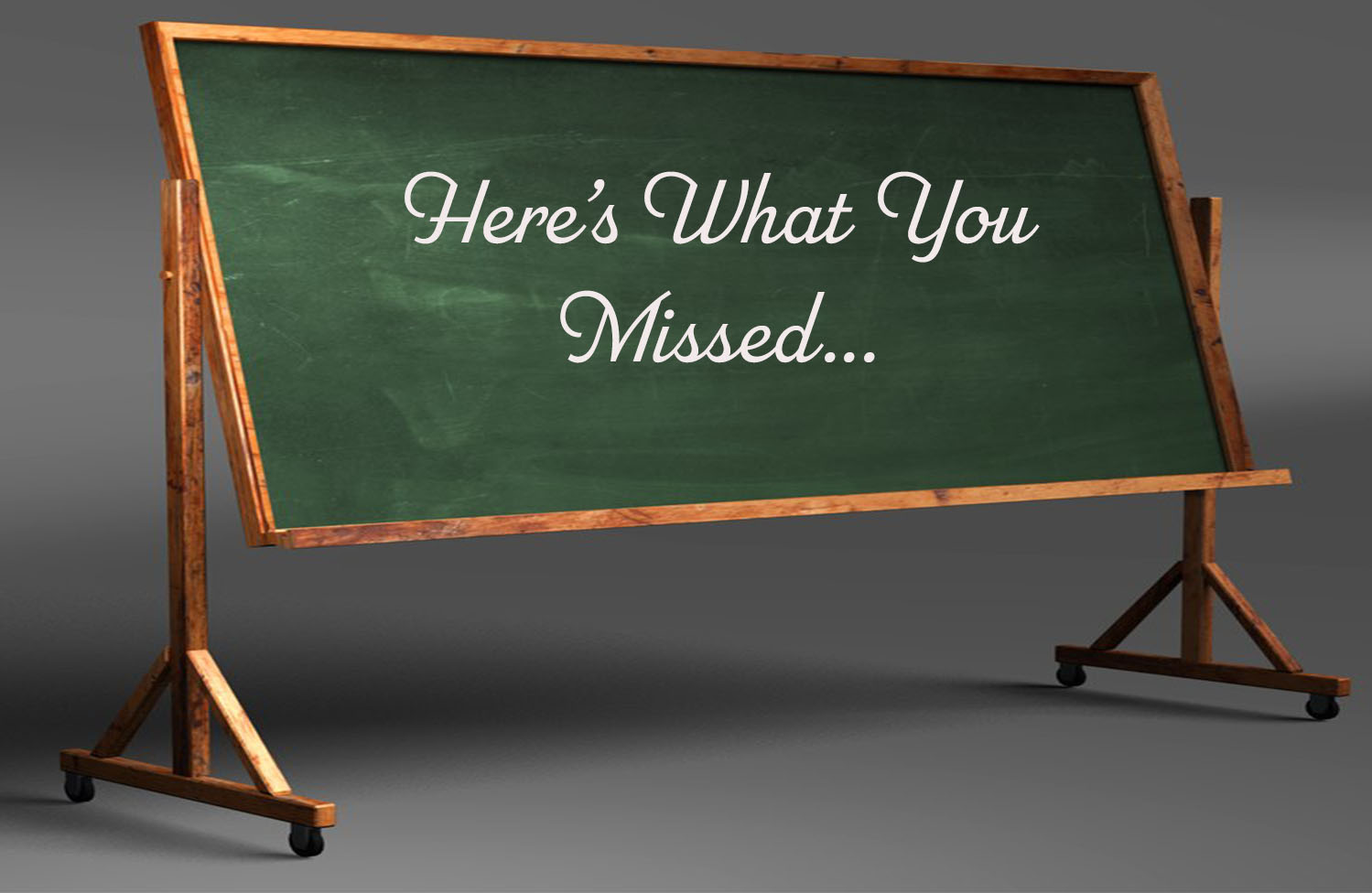 Yes, sports fans, it is once again time for our favorite activity; translate one of my favorite songs into Shakespearean English. This time, we have a classic tune from 1985, recorded by dozens of the world's leading recording artists at the time. 
Th're cometh a timeth
at which hour we he'd a c'rtain calleth
at which hour the w'rld wilt cometh togeth'r as one
th're art people dying
oh, and t's timeth to lendeth a handeth to life
the greatest gift of all
we can't wend on
pretending day-by-day
yond someone, somewh're lief maketh a changeth
we're all a parteth of god's most wondrous big family
and the sooth, thee knoweth, loveth is all we needeth
Any guesses? If you thought it was 'We Are The World" recorded by United Support of Artists for Africa, then you win the satisfaction of knowing you're right. Congratulations! Well, here's what you missed in the news yesterday.
Slip, Slip, Slip, Slide!
If you didn't understand the reference made in the above title, no matter, the show must go on. Last month, both the northern and southern regions of California were hit by devastating fires, causing massive amounts of destruction and leaving unfortunately robbing the lives of innocent civilians. For those of us unfamiliar with forest fires, perhaps you are more inclined to understand the propensities of rain. Well, the 117 passengers aboard Southwest flight 278 shared an excitingly terrifying ride after landing at Burbank Airport, when their Boeing 737-700 slid off the runway during heavy rain. 
"Southwest Flight 278 from OAK to BUR landed safely and rolled to a stop at the end of the runway. Customers deplaned the aircraft via air stairs, with no reported injuries among the 112 Customers and give Crew members..We're refunding the cost of customers' roundtrip airfare and including an  additional gesture of goodwill."

–Southwest Official Tweet Regarding the Flight 278 Incident
Lena, What's Going On, Dude?
Those of us who are die-hard fans of HBO's "Girls," will have no issue identifying the show's leading lady, actress Lena Dunham. As for the rest of us, you've most likely seen Dunham in the news for the many instances in which she made fairly controversial comments. During a 2015 interview, she likened conversations on Bill Cosby to that of someone obsessed with the events of the Holocaust. 
In more recent news, Dunham wrote a formal apology to actress Aurora Perrineau for publicly disputing her account of being sexually assaulted by "Girls" writer Murray Miller, according to CNN.
Dunham's letter said:
"When someone I knew, someone I had loved as a brother, was accused, I did something inexcusable. I publicly spoke in his defense. There are a few facts I could ever regret more in this life. I didn't have the 'insider information' I claimed but rather blind faith in a story that kept slipping and changing and revealed itself to mean nothing at all. I wanted to feel my workplace and my world were safe, untouched but the outside world (a privilege in and of itself, the privilege of ignoring what hasn't hurt you) and I claimed  that safety at cost to someone else, someone very special."

–Lena Dunham apology to Aurora Perrineau
Here's What You Missed 2/22/19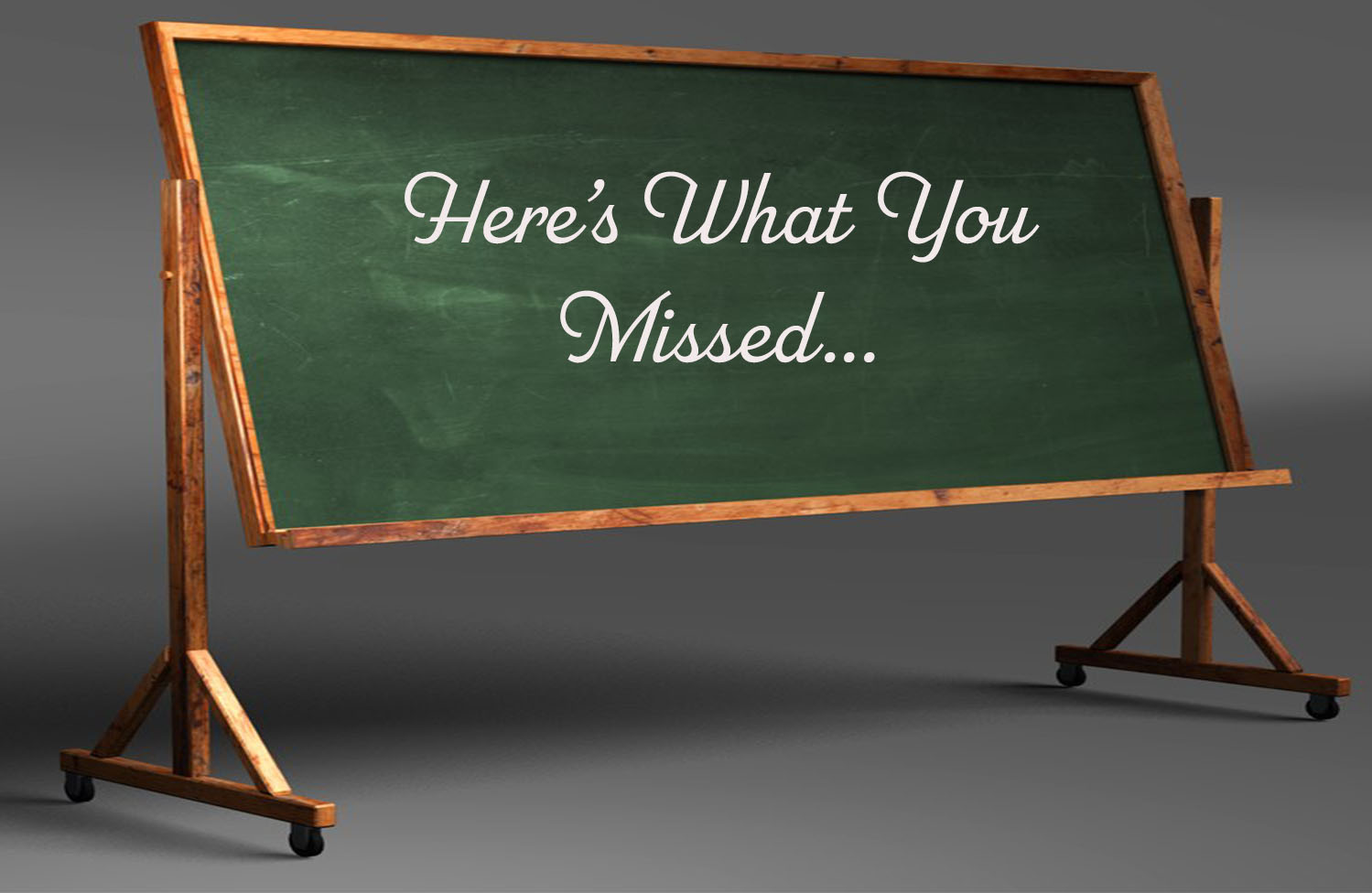 It shouldn't be a surprise that people despise millennials and the inbound generations because everyone inherently dislikes change. While some of us are downright xenophobic and dislike people for prejudicial reasons, others prefer to not associate with anyone under the age of thirty. Millennials catch quite a bit of heat, but I posit that the very reasonings for our disdain for them is fact, enough, that they've done nothing wrong.
One of the most common accusations of millennials is that they are lazy and get nothing done. Based solely on this fact alone, how could a millennial be blamed for something adversely affecting our nation. Sure, if it has any relation to voter turnout, then, by all means, blame the young ones left and right, but anything like global warming or the economy cannot be their fault. According to several analysts, younger generations have less money to spend because they cannot find jobs, so this surely cannot be their fault.
Whether you wish to blame a millennial or not, here's what you missed in the news yesterday
And The Youth Shall Save Crypto
For a time, everyone wanted a piece of the cryptocurrency market, but that has all been reduced to whispers and murmurs. However, according to a recent survey, interest in bitcoin and cryptocurrencies may be on the rise once more, namely because millennials and younger generations don't trust those dastardly traditional banking institutions. According to Forbes, 43% of millennial online traders "have more trust in crypto exchanges than the U.S. stock market, compared to 77% of Gen X respondents who have more trust in stock exchanges."
"We're seeing the beginning of a generational shift in trust from traditional stock exchanges to crypto exchanges. Younger investors' experience with he stock market has seen a great deal of loss of trust, with the fall of Lehman Brothers because of irresponsible practices followed by the worst recession since the Great Depression…Trust further eroded when Americans saw how..banks get free money through quantitative easing while their cost living continues to rise…"

–Guy Hirsch, U.S. managing director, eToro
The growing millennial mistrust of banking institutions could rescue bitcoin from its current crypto winter. It is interesting that we place such a large amount of trust in banks, storing thousands of dollars in their systems, and yet we have absolutely no idea what happens to our money when its "protected" in our accounts. The trust-based model of depending on banks to transact and safely store money is outdated and, if there's anything that can be said about younger generations, it's the idea that older technologies and systems can and should be replaced as soon as possible.
Nike..What Did You Do?
If you aren't a fan of organized sports, then I apologize ahead of time. Duke freshman basketball star Zion Williamson went down hard in Wednesday's game between the Duke Blue Devils and the North Carolina Tar Heels. His injury occurred within the first 36 seconds of the game as the likely first pick in the 2019 NBA draft fell to his knee after his Nike basketball shoe ripped apart.
Immediately after Williamson's fall, Nike released a statement:
"We are obviously concerned and want to wish Zion a speedy recovery, The quality and performance of our products are of utmost importance. While this is an isolated occurrence, we are working to identify the issue." 

–Nike statement regarding injury of Zion Williamson 
Here's What You Missed 2/21/19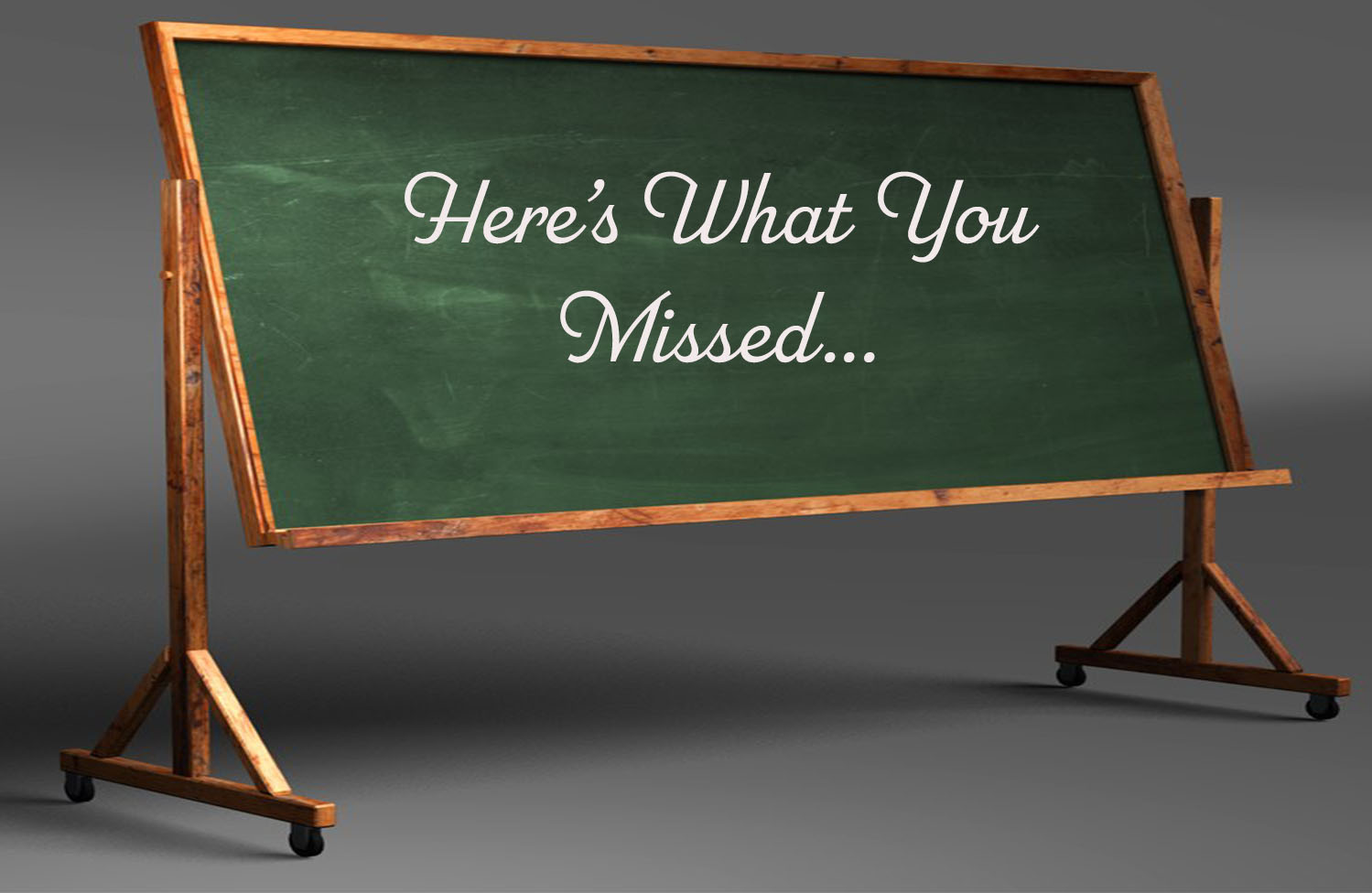 For those select few of you that are vegetarians, I apologize in advance for what you're about to read. It is truly an art form to cook a perfect steak, and many have perished in the process of learning. No, no one has died broiling a ribeye, or grilling a t-bone, but cooking meat takes patience, ingenuity, and most importantly salt and pepper.
People often ask me how my steaks end up perfectly seasoned, with flavors, unlike anything they've tasted before. My answer is simple; I butter the pan and season the meat with kosher salt and black pepper. If you're curious about what type of meat to choose for your meal, all portions of beef are created equal in my opinion. The cheaper cuts can dazzle and astound guests just as easily as an overpriced piece of wagyu. It all depends on who's cooking, if there's love in the kitchen, and if they have salt and pepper. 
Bon appetit, my friends, here's what you missed in the news yesterday.
The Mueller Conclusion
According to CNN, Attorney General Bill Barr is limbering up in preparation to announce as early as next week the completion of Robert Mueller's investigation, "with plans for Barr to submit to Congress soon after a summary" of the confidential report is prepared.
Interestingly enough, though the details of  he report concerns both the American people and its presiding government, under special counsel regulations, Mueller must submit his "report" to the attorney general and the law doesn't require this document to be shared with anyone. Barr  is under no formal obligation to publicly share the report, but I can already assume that members of the Democratic leadership will be banging on his office door until he throws them a bone. 
The question on everyone's mind is, what Mueller discovered in his lengthy investigation. Mueller was appointed to the case on May 17, 2017, and in years following this date, Mueller has had his hands full. Early last week, Mueller's office filed its sentencing memorandum against Paul Manafort, Trump's former campaign manager, who will be sentenced next month in federal district court in the District of Columbia.
"For a decade, Manafort repeatedly violated the law. Considering only the crimes charged in this district, they make plain that Manafort chose to engage in a sophisticated scheme to hide millions of dollars from United States authorities. The sentence in this case must take into account the gravity of this conduct, and serve to both specifically deter Manafort and those who would commit a similar series of crimes."

–sentencing memo from Robert Mueller
The Actor Who Allegedly Cried Wolf
Jussie Smollett, famously known for his role on "Empire" was charged on Wednesday with disorderly conduct for filing a false police report that two men attacked him in January. According to Illinois code, Smollett's offense is a class 4 felony and he could face up to three yers in prison. Previously, media reported that Smollett had been assaulted in his own home, and his attackers shouted inflammatory slurs and homophobic taunts.
In response to the new allegations against Smollett, his attorneys released a statement:
"Like any other citizen, Mr. Smollett enjoys the presumption of innocence, particularly when there has been an investigation like this one where information, both true and false, has been repeatedly leaked. Given these circumstances, we intend to conduct a thorough investigation and to mount an aggressive defense."
Here's What You Missed 2/20/19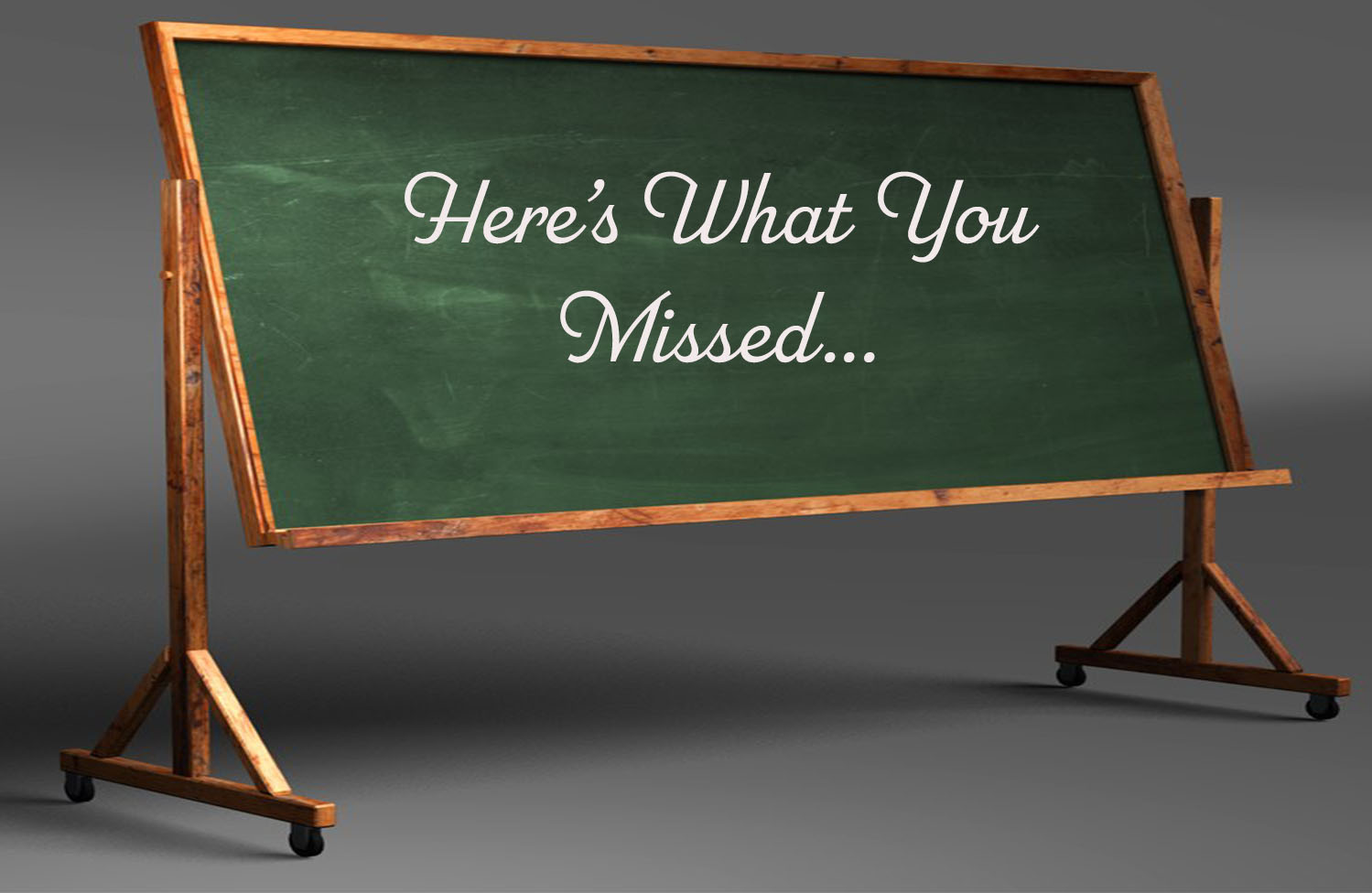 It stands to reason that by the age of thirty we should have everything figured out. We should be set up for a high paying job, live in a nice place, and drive a nice car. While that's all well and good, few of us have even the slightest clue as to how to ascertain those things. In a vacuum, all of that should be done relatively fast, but we don't live in a vacuum, and everything takes time. I've recently spent a fair amount of time contemplating how I plan on spending my time, but the key detail that people overlook is that nothing is certain. We can choose the path and decide it's not the right one, then pivot something else. That, my friends, is the purpose of life and we should all strive to live in the moment.
Thank you for listening, now here's what you missed in the news yesterday.
Bern, Baby, Bern
Perhaps the most shocking news surrounding the upcoming election is no longer the sheer amount Democrats gunning for the nomination, but that, as of Tuesday, Sen. Bernie Sanders from Vermont announced that he's going to take another crack at then White House, launching a second campaign after losing out to Hillary Clinton in 2016. According to early polling statistics, Sanders is a top contender among the other candidates who've announced their candidacy, including Sen. Kamala Harris and Sen. Cory Booker. Sanders is getting back on the horse once again, but this time, the odds are arguably in his favor.
When Sen. Sanders ran for the Democratic nomination back in 2016, the core tenets of his platform, universal healthcare and deceasing the wage gap, were seen as far too radical for the country at the time. In the years after his loss, Sanders has been training, getting stronger, and refining his platform to better cater it to an arguably more progressive nation.
After two years of the Trump administration, some Republican voters have come to regret their vote due to Trump's alleged besmirching of the Republican Party. To be fair, his style is largely unorthodox. In an interview with MSNBC, Sen. Sanders announced his plans for running for president, saying that President Trump cannot be reelected. He referred to Trump as the "most dangerous president in modern day history." 
"I think the current occupant of the White House is an embarrassment to our country. I think he is a pathological liar…I also think he is a racist, a sexist, a homophone, a xenophobe, somebody who is gaining cheap political points by trying to pick on minorities, often undocumented immigrants…"

–Sen. Bernie Sanders (D-VT)
Star Wars II: A New Pope
For those of you curious in pursuing a career in leading the Catholic movement, it may surprise you that priests are required to be celibate. However, a recent New York Times article reported that the Vatican has been circulating a document with guidelines as to how priests who've fathered children should best go about handling the situation. Per the report, the key tenets of the document suggest best practices to protect these children.
Pope Francis spoke out earlier this month in acknowledgement that rape and sexual abuse of nuns by priests has occurred inside the Catholic Church.
"I believe that it may still be being done. It's not a thing that from the moment in which you realize it, it's over. The thing goes forward like this. We've been working on this for a long time…"

–Pope Francis 
Search Stock Price (StockPrice.com)