Here's What You Missed 2/1/19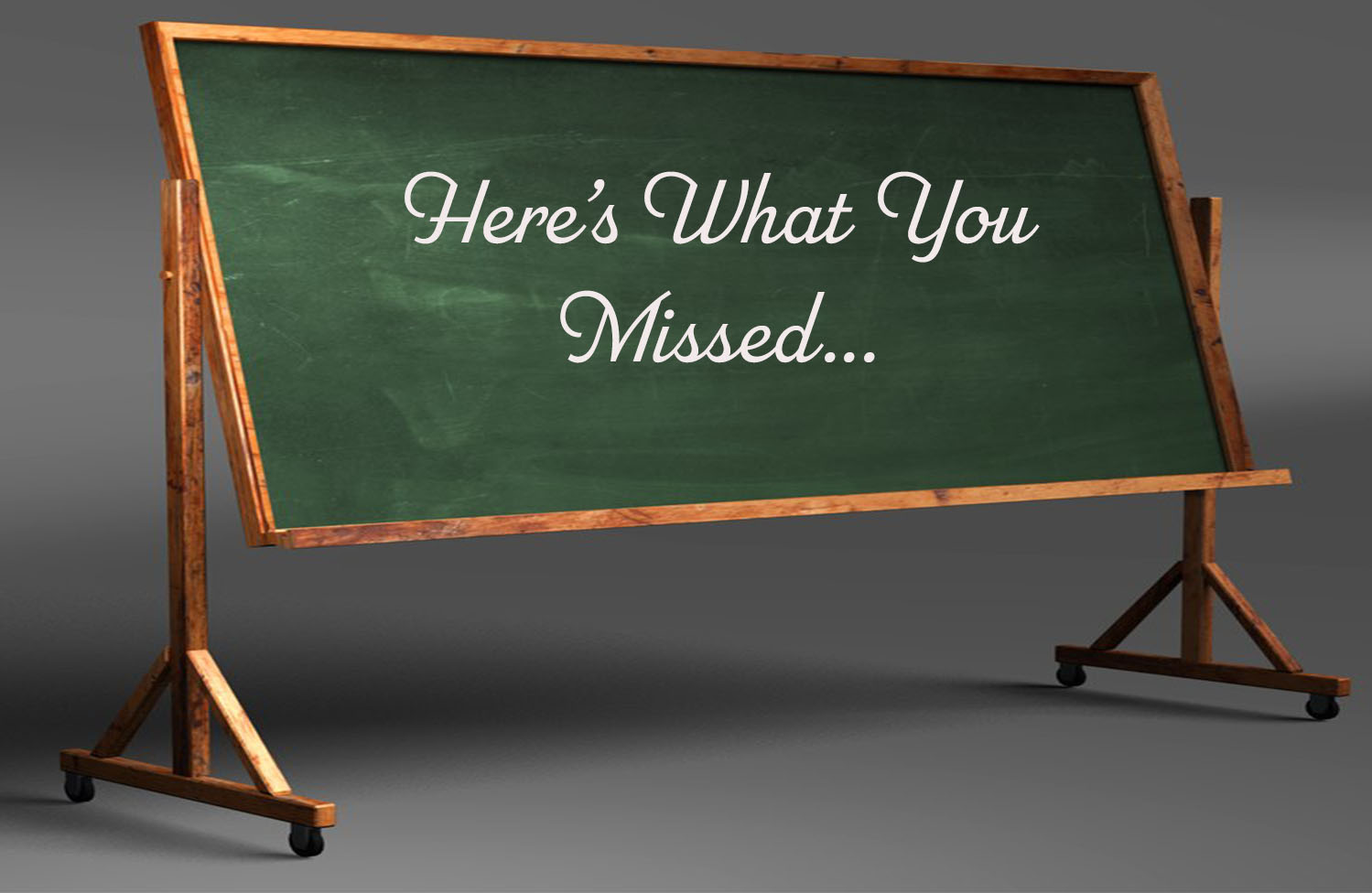 There's never really been a shortage a television to watch, even since the creation of streaming sites like Netflix or Hulu. And yet, we complained that we have nothing to watch, or "there's nothing good on TV…" Sentences like this frustrate me because the people who often utter them are the same people who would rather not read a book. Now, I'm not saying that watching TV lowers your intelligence, I'm not even hinting at. I'm merely suggesting that we have bigger problems in this world to complain about other them trying to decide what to veg out on while we eat our dinner. It would be a different story if someone said, "I've hiked every trail the country, there's nowhere left to hike." If someone said that, I could at least empathize with them.
I wonder what I'll watch later tonight, here's what you missed in the news yesterday.
Cash Me If You Can
According to a 2017 survey conducted by CNBC, 50% of respondents said they carry cash with them less than half of the time when they are out, and if they do, 76% said they keep less than $50 on hand. This trend has driven consumers to shift towards the use of debit cards, and because millennials were somehow never taught the difference between a debit and credit card, they have used these plastic demons to rack up thousands of dollars in credit card debt.
Well, it wouldn't be America if someone didn't start a company in response to the misfortunes of thousands of people, and a new mobile banking startup called Step wants to assist the next generation in understanding the value of a dollar.
The Company, founded by CJ MacDonald and Alexey Kalinichenko, former execs from the mobile gift card platform Gyft, started Step to help the 75 million children and young adults under the age of 21 in the U.S., who are burdened by having to use cash for all their purchases.
"Step" is banking on (apologies for the pun) the youthful spirit of today's teenagers who are hot to buy items on Amazon.com or purchase in-app downloads on their smartphones but are too young to have a debit/credit card. Step CEO Macdonald says the market for the startup isn't based on the "unbanked," it's the "pre-banked." 
"We're building an all-in-one banking solution that primarily focuses on teens and parents. We want it to be a teen's first bank account. We want to be a teen's first spending card. And we want to teach financially literacy and responsibility firsthand."

–CJ MacDonald, Chief Executive Officer, Step
Pandora Radio Is Getting Sirius
In September of last year, Sirius XM Holdings INC and Pandora Media, Inc announced a definitive agreement under which SiriusXM would acquire Pandora in an all-stock transaction valued at approximately $3.5 billion. For those unfamiliar with Sirius, the Company offers subscription-based satellite radio service with hundreds of curated channels and no commercials.
Since the deal closed, consumers and shareholders have waited patiently to see hear about Sirius' plans for its newest asset. Sirius XM CEO James Meyer — speaking to investors on their most recent earnings call this week — said that the Company has plans in place: 
"…to capitalize on cross-promotion opportunities between SiriusXM's more than 36 million subscribers across North America and Pandora's approximately 70 million monthly active users. In early February, we will begin a targeted promotion to SiriusXM subscribers and Pandora listeners Select Pandora listeners will receive an offer to obtain a unique $5 a month 'Mostly News,' 'Mostly Music' or 'News Talk' [SiriusXM subscription] package in their satellite-equipped vehicle."

–James Meyer, Chief Executive Officer, Sirius XM 
To put Meyer's words into something a little easier to get down, SiriusXM will began offering a $5 per month streaming plan within the Pandora Radio smartphone app.
According to TechCrunch, roughly have of the owners of SiriusXM-enabled vehicles have used Pandora over the course of the last two years, and Sirius plans on taking advantage of this fact by employing cross-promotional strategies. Meyer believes that by utilizing Pandora's radio-streaming platform, the Company will be able to create "new, unique audio packages that will bring together the best of both services creating a powerful platform for artists to reach their fans and create new audiences."
Fed Announces No Rate Cuts, But Sees A Cut In The Future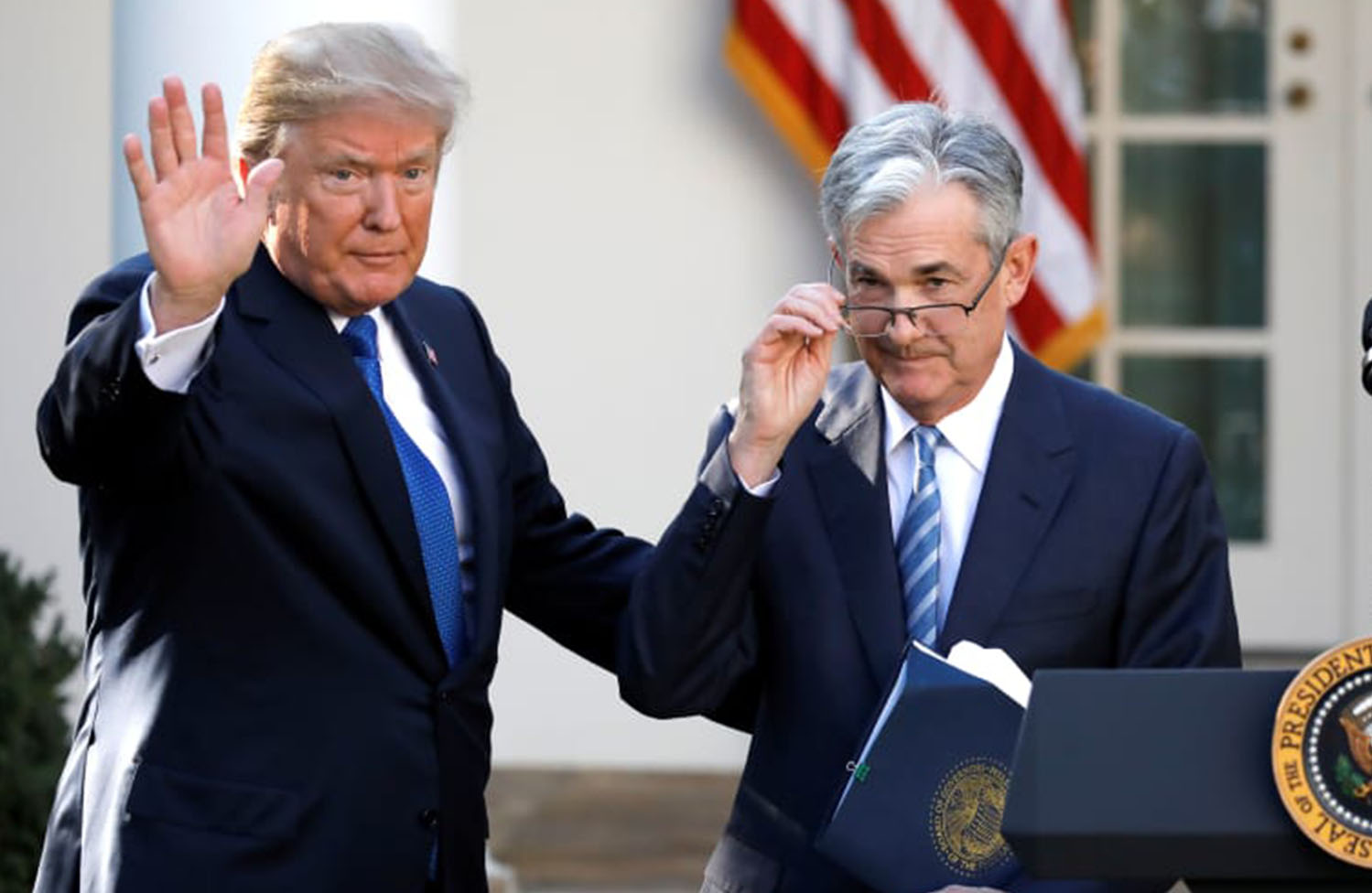 For the past couple of years, the United States Federal Reserve has been in the middle of a lot of speculation. The trade war between the United States and China has created a clamor for cuts in interest rates.
But on Wednesday, the Fed held the interest rates as they were. Furthermore, the Fed officially announced that no cuts in interest rates were forthcoming in 2019. It's interesting to note that the markets are betting heavily on a forthcoming rate cut from the Fed. Some even expect the cuts to be formalized in July.
Rate Cut Ahead?
The Fed has ruled out the possibility of any cuts this year (allegedly). But many market watchers believe that a lot depends on how the market conditions evolve over the coming months. The uncertainty regarding the trade war with China is a major problem.
Yet experts believe that if it turns into a prolonged skirmish, then the Fed might reconsider its position. The United States President Donald Trump has led been campaigning for lower rates from the Fed for some time.
After having delivered his statement on Wednesday, the Chairman of the Federal Reserve Jerome Powell seemed to imply that rate cuts could not be completely out of the question in 2019.
"Many participants now see the case for a somewhat more accommodative policy has strengthened."
The decision by the Fed was possibly one of the most-watched events in recent times. Long-term ramifications are the main concern.
Market participants had been calling for multiple cuts. But the Fed voted to keep benchmark rates within the 2.25% and 2.5% range. It was the range that had been back in December when the Fed had controversially raised the interest rates. The voted had been passed 9-1 in favor of holding the rate.
Trade Talks Fail, What's Next For The Market?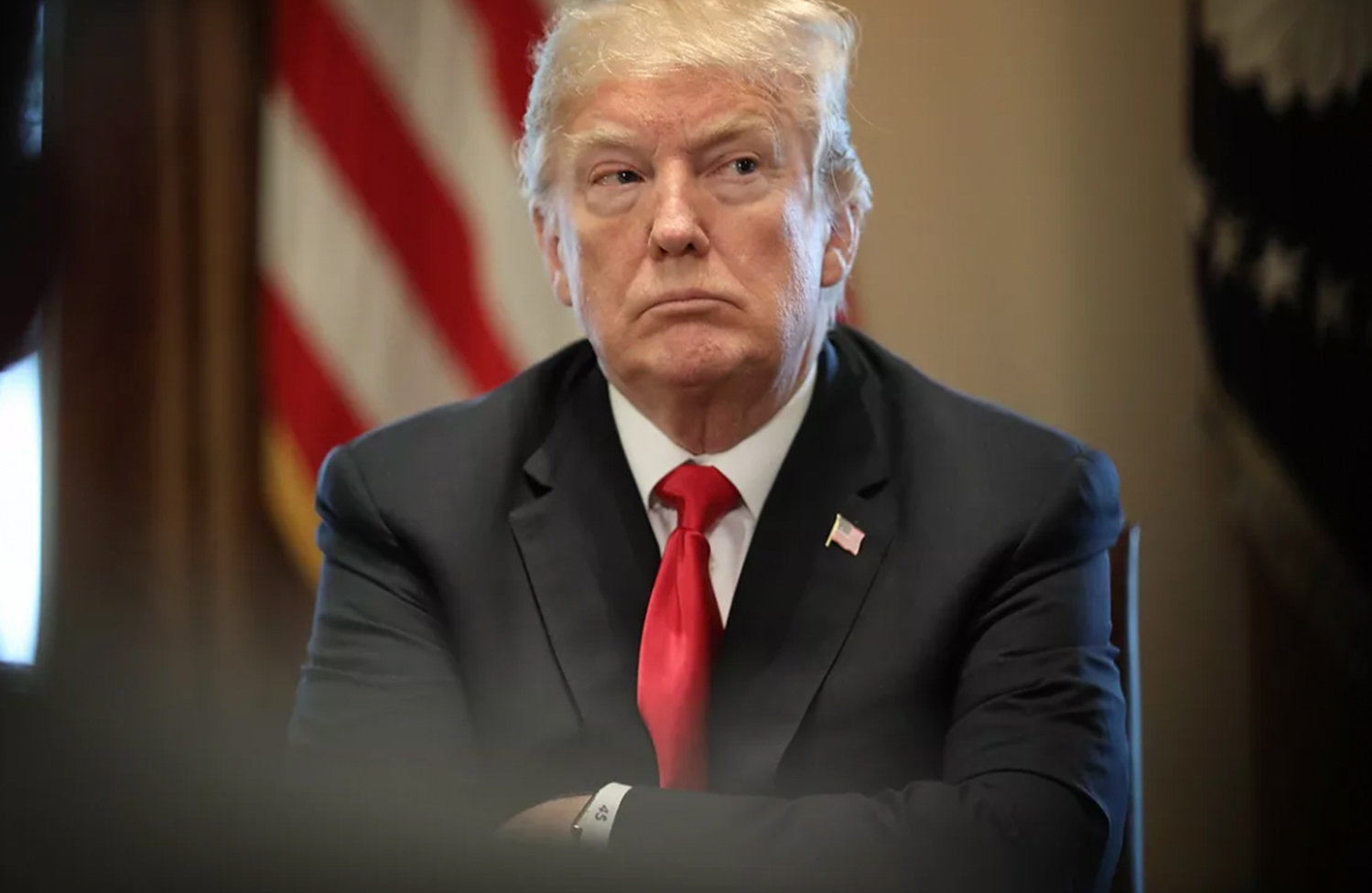 The trade war between the United States and China has probably been the biggest economic and diplomatic development since the turn of the year. Although the world's two biggest economies were locked in talks for months over a new trade deal, it all unraveled quickly.
This happened when US President Donald Trump stated that the Chinese went back on their word. He then imposed tariff hikes on Chinese goods last Friday. The tariffs were raised to an astonishing 25% on goods worth $200 billion. Although Trump might believe this might bully the Chinese into submission, many experts believe that might not be the case.
Difficulty in Completing Deal
The President had imposed these tariff hikes right before the Chinese delegation was supposed to show up at Washington. This was for which many had believed was going to be the last round of talks. However, experts now feel that the escalation of tensions between the two countries following the latest developments will make it difficult to reach a deal that could be considered a win for the US. As soon as the tariffs kicked in, Beijing announced that it was looking at countermeasures as well. However, there were no specifics on the nature of these measures.
Last year, the two nations had been embroiled in a damaging retaliatory tariff war and it could lead to a protracted trade war, if the Chinese decided to resort of the same tactics. The Chinese delegation is going to be in Washington this week to engage in another round of talks but it is believed that a binding trade deal is unlikely to be signed.
Is A Trump Win Likely?
One of the biggest reasons why the deal might not be signed anytime soon is perhaps the fact that the US President needs to be able to claim it as a win for himself. The President has staked his personal weight behind a favorable deal for the US. But with every passing day, it is looking increasingly unlikely that it is going to happen.
If that is to happen, then China's entire way of doing business will need to change. This is starting at intellectual property theft and expands to technology transfers by force from US companies. If those things are not part of the deal, then it would not be the sort of deal that can be claimed as a win for the US. It doesn't help that today, China came in with its own tariffs. China will raise tariffs on $60 billion in U.S. goods, the Chinese Finance Ministry said Monday.
And in true Trump fashion, the U.S. may not be done retaliating. The U.S. President has threatened to put 25% tariffs on $325 billion in Chinese goods that remain untaxed. The president has signaled he is content leaving the duties in place, arguing they will damage China more than the U.S. What are your thoughts?
Can 102 Words Really Impact Stock Prices?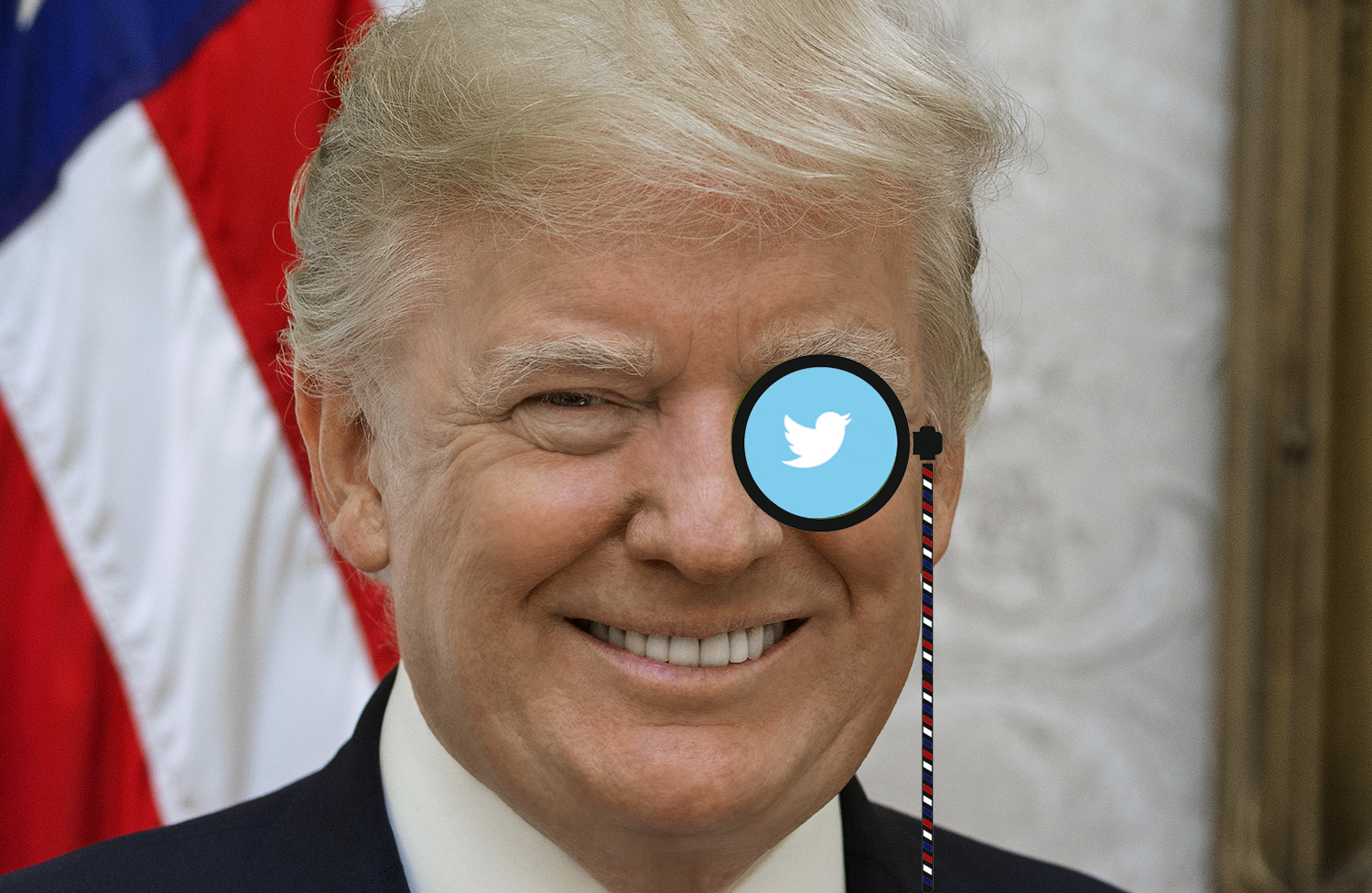 In short, the answer is yes. We've witnessed, first hand, this week how just a few words can drastically impact the stock market. If you're just tuning in, at the beginning of the first full week of May, U.S. President Donald Trump Tweeted out a 102-word post that ended up triggering a sell-off costing the global markets around $1.36 TRILLION…with a "T"!
The "Trump Tweet" expressed that he would once again increase tariffs on Chinese goods by the end of this week. What followed has been a shock to the global markets with futures pointing at dramatic declines every day this week. Though some say that the decline are all but a speed bump, it still hasn't helped the fact that this drop is one of the worst seen all year. People like Kerry Craig of JPMorgan Asset Management think that a trade deal can still be reached. The expectations, however, have been readjusted to reflect a more long-term time horizon.
Eyes Turn Toward The Second Half Of The Week
Other analysts like Oanda Asia Pacific's Jeffrey Halley feel that investors are prudently "lightening their loads." Halley said, "My feeling is that investors are lightening their portfolios as a precaution."
All eyes are on the second half of this week.  As we reported on May 7th, Vice Premier Liu He, China's top trade negotiator will be heading to the US to talk trade this week.  
"Liu will be in the U.S. from May 9-10. The invite comes from both the U.S. Trade Representative Robert Lighthizer and Treasury Secretary Steven Mnuchin." Regardless of what "will happen," what has happened thus far has been an emotionally charged & very fragile global market. As this story develops we will continue to follow with more updates.
Search Stock Price (StockPrice.com)