Here's What You Missed 2/5/19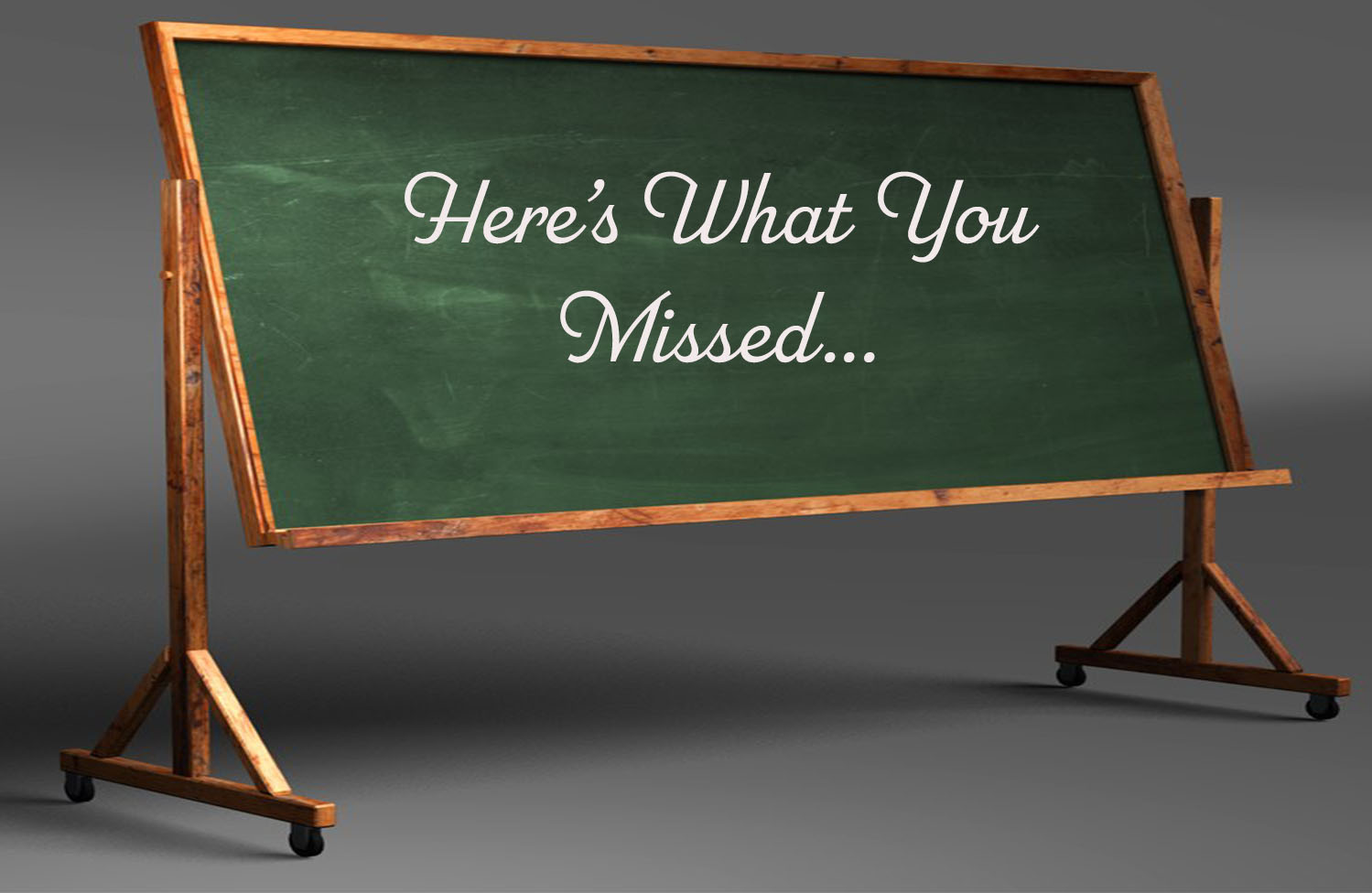 There's no good way to explain to someone that you crashed their car, even though you promised to take good care of it while they were gone. I imagine someone in that scenario would endure the stages of grief, getting stuck in a state of denial. "There's no way I backed into that light post while I was commenting on a photo someone posted on Instagram."
However you want to recount the story in your head, the fact of the matter is that you crashed your friend's car, and you have had to tell them. Studies suggest that honesty is the best policy, but, at the end of the day, how one goes about this is a solitary choice, not one guided by statistics or suggestions. To make it perfectly clear, I am speaking on this from experience of witnessing others endure this, and I hope to never go through such a difficult situation. 
Maybe everyone should just take public transportation, here's what you missed in the news yesterday.
Plate…Date…Grate…Great…State Of The Union
The upcoming State of the Union, delivered by President Trump, was originally set for Jan. 29, but there was a slight snafu related to that clumsy little partial shutdown of the federal government which delayed the speech just a bit. Though the President recently addressed the American public, nearly three weeks ago, and informed viewers of the dire need for a border wall to be built along the U.S.-Mexico border, he'll get another crack at it on Tuesday, Feb. 5, 2019.
If we utilize President Trump's current relationship with Congress as a litmus test for how our nation is feeling, overall, the future doesn't seem all that positive. After a nearly forty-day long government shutdown, the newly instated 116th Congress was made privy to the inconvenient truth that our President will go to any length necessary to get his points across. If it wasn't a government shutdown, it was public threats to declare an official state of emergency so that, through some bizarre loophole, the U.S. military could be deployed as the President's personal construction team to build his wall. But President Trump trekked onward, deciding to withdraw all U.S. troops from Afghanistan and Syria without asking permission of Congress, or really any government official for that matter.
It won't help that as President Trump delivers his speech, he'll be directly under the vicious glare of House Speaker Nancy Pelosi (D-CA), who has made it quite clear that she is less than pleased with the President
Can You Read This Sentence?
In other President Trump-related news, his former 2016 presidential campaign manager, Paul Manafort, will reportedly be receiving his sentence on March 13, following his submission of a guilty plea on Monday. Manafort was one of the first people named in Robert Mueller's special counsel investigation into Russia's alleged interference in the 2016 presidential election.
In addition to his upcoming sentencing, Manafort will be tried later for potentially breaching his plea agreement. Per the official court filing:
"…After signing the plea agreement, Manafort committed federal crimes by lying to the Federal Bureau of Investigation and the Special Counsel's Office on a variety of subject matters, which constitutes breaches of the agreement. The government will file a detailed sentencing submission to the Probation Department and the Court in advance of sentencing that sets forth the nature of the defendant's crimes and lies, including those after signing the plea agreement herein…"

–U.S. District Court for the District of Columbia 
Here's What You Missed 2/21/19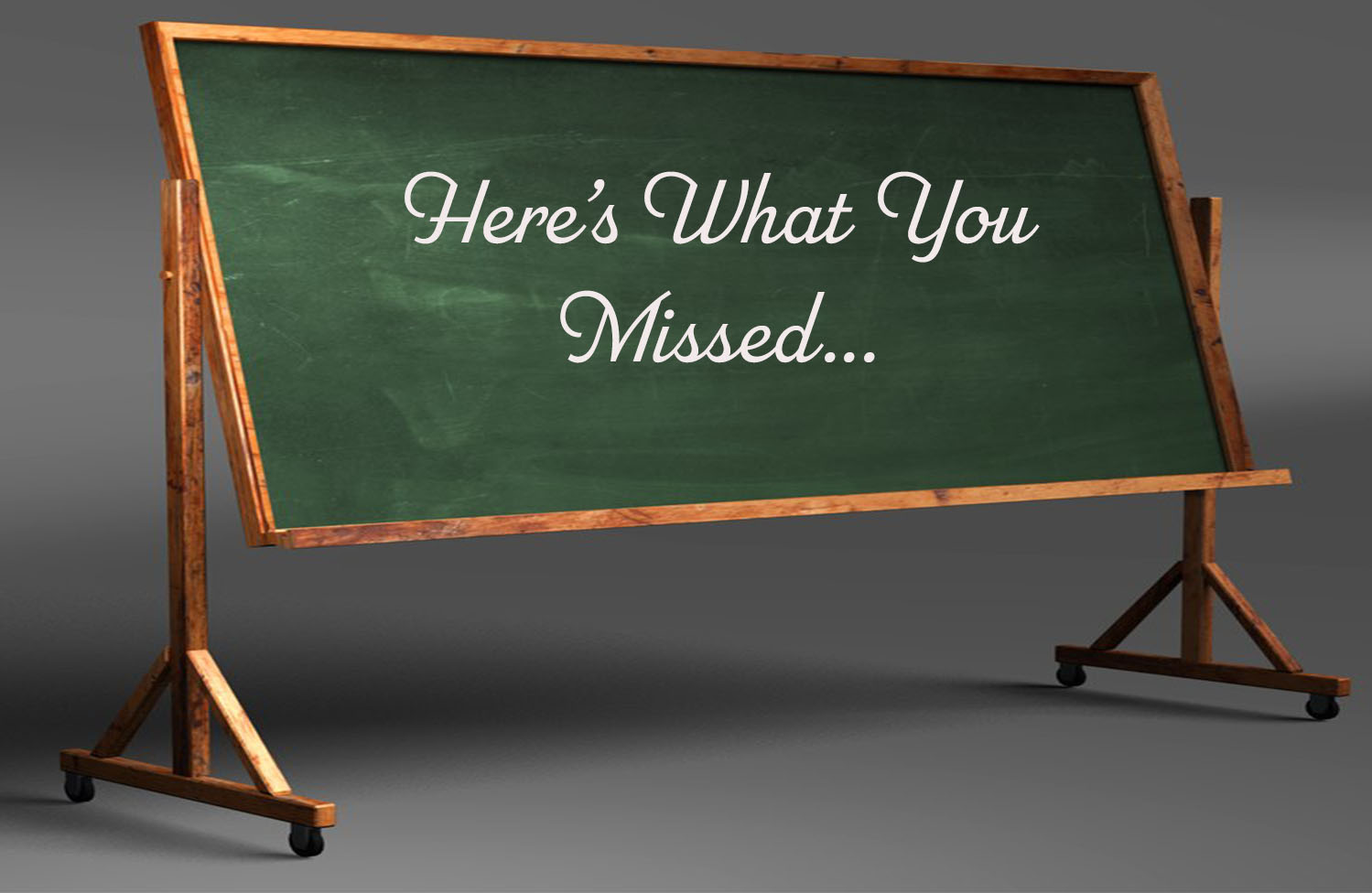 For those select few of you that are vegetarians, I apologize in advance for what you're about to read. It is truly an art form to cook a perfect steak, and many have perished in the process of learning. No, no one has died broiling a ribeye, or grilling a t-bone, but cooking meat takes patience, ingenuity, and most importantly salt and pepper.
People often ask me how my steaks end up perfectly seasoned, with flavors, unlike anything they've tasted before. My answer is simple; I butter the pan and season the meat with kosher salt and black pepper. If you're curious about what type of meat to choose for your meal, all portions of beef are created equal in my opinion. The cheaper cuts can dazzle and astound guests just as easily as an overpriced piece of wagyu. It all depends on who's cooking, if there's love in the kitchen, and if they have salt and pepper. 
Bon appetit, my friends, here's what you missed in the news yesterday.
The Mueller Conclusion
According to CNN, Attorney General Bill Barr is limbering up in preparation to announce as early as next week the completion of Robert Mueller's investigation, "with plans for Barr to submit to Congress soon after a summary" of the confidential report is prepared.
Interestingly enough, though the details of  he report concerns both the American people and its presiding government, under special counsel regulations, Mueller must submit his "report" to the attorney general and the law doesn't require this document to be shared with anyone. Barr  is under no formal obligation to publicly share the report, but I can already assume that members of the Democratic leadership will be banging on his office door until he throws them a bone. 
The question on everyone's mind is, what Mueller discovered in his lengthy investigation. Mueller was appointed to the case on May 17, 2017, and in years following this date, Mueller has had his hands full. Early last week, Mueller's office filed its sentencing memorandum against Paul Manafort, Trump's former campaign manager, who will be sentenced next month in federal district court in the District of Columbia.
"For a decade, Manafort repeatedly violated the law. Considering only the crimes charged in this district, they make plain that Manafort chose to engage in a sophisticated scheme to hide millions of dollars from United States authorities. The sentence in this case must take into account the gravity of this conduct, and serve to both specifically deter Manafort and those who would commit a similar series of crimes."

–sentencing memo from Robert Mueller
The Actor Who Allegedly Cried Wolf
Jussie Smollett, famously known for his role on "Empire" was charged on Wednesday with disorderly conduct for filing a false police report that two men attacked him in January. According to Illinois code, Smollett's offense is a class 4 felony and he could face up to three yers in prison. Previously, media reported that Smollett had been assaulted in his own home, and his attackers shouted inflammatory slurs and homophobic taunts.
In response to the new allegations against Smollett, his attorneys released a statement:
"Like any other citizen, Mr. Smollett enjoys the presumption of innocence, particularly when there has been an investigation like this one where information, both true and false, has been repeatedly leaked. Given these circumstances, we intend to conduct a thorough investigation and to mount an aggressive defense."
Here's What You Missed 2/20/19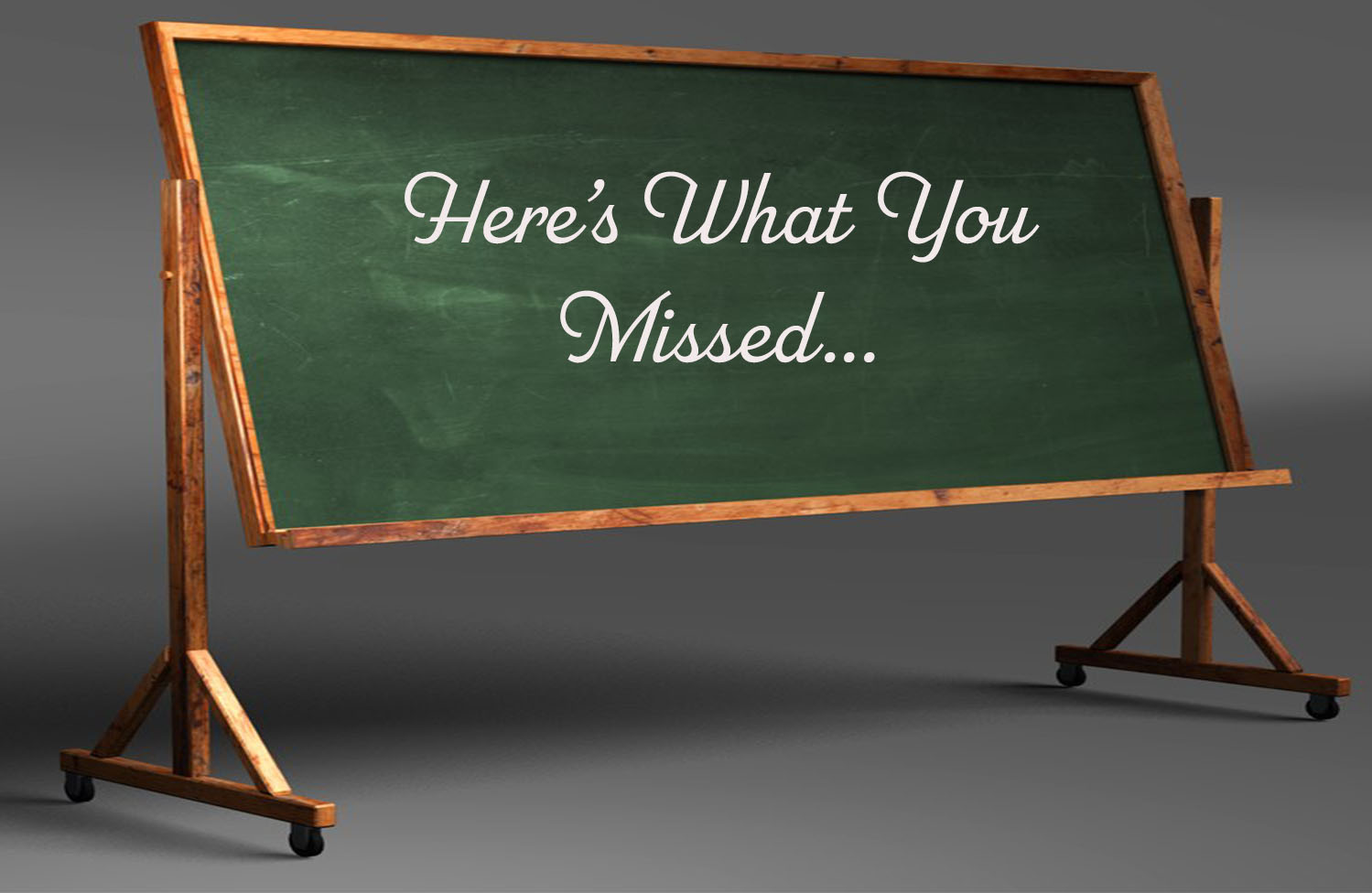 It stands to reason that by the age of thirty we should have everything figured out. We should be set up for a high paying job, live in a nice place, and drive a nice car. While that's all well and good, few of us have even the slightest clue as to how to ascertain those things. In a vacuum, all of that should be done relatively fast, but we don't live in a vacuum, and everything takes time. I've recently spent a fair amount of time contemplating how I plan on spending my time, but the key detail that people overlook is that nothing is certain. We can choose the path and decide it's not the right one, then pivot something else. That, my friends, is the purpose of life and we should all strive to live in the moment.
Thank you for listening, now here's what you missed in the news yesterday.
Bern, Baby, Bern
Perhaps the most shocking news surrounding the upcoming election is no longer the sheer amount Democrats gunning for the nomination, but that, as of Tuesday, Sen. Bernie Sanders from Vermont announced that he's going to take another crack at then White House, launching a second campaign after losing out to Hillary Clinton in 2016. According to early polling statistics, Sanders is a top contender among the other candidates who've announced their candidacy, including Sen. Kamala Harris and Sen. Cory Booker. Sanders is getting back on the horse once again, but this time, the odds are arguably in his favor.
When Sen. Sanders ran for the Democratic nomination back in 2016, the core tenets of his platform, universal healthcare and deceasing the wage gap, were seen as far too radical for the country at the time. In the years after his loss, Sanders has been training, getting stronger, and refining his platform to better cater it to an arguably more progressive nation.
After two years of the Trump administration, some Republican voters have come to regret their vote due to Trump's alleged besmirching of the Republican Party. To be fair, his style is largely unorthodox. In an interview with MSNBC, Sen. Sanders announced his plans for running for president, saying that President Trump cannot be reelected. He referred to Trump as the "most dangerous president in modern day history." 
"I think the current occupant of the White House is an embarrassment to our country. I think he is a pathological liar…I also think he is a racist, a sexist, a homophone, a xenophobe, somebody who is gaining cheap political points by trying to pick on minorities, often undocumented immigrants…"

–Sen. Bernie Sanders (D-VT)
Star Wars II: A New Pope
For those of you curious in pursuing a career in leading the Catholic movement, it may surprise you that priests are required to be celibate. However, a recent New York Times article reported that the Vatican has been circulating a document with guidelines as to how priests who've fathered children should best go about handling the situation. Per the report, the key tenets of the document suggest best practices to protect these children.
Pope Francis spoke out earlier this month in acknowledgement that rape and sexual abuse of nuns by priests has occurred inside the Catholic Church.
"I believe that it may still be being done. It's not a thing that from the moment in which you realize it, it's over. The thing goes forward like this. We've been working on this for a long time…"

–Pope Francis 
Here's What You Missed 2/19/19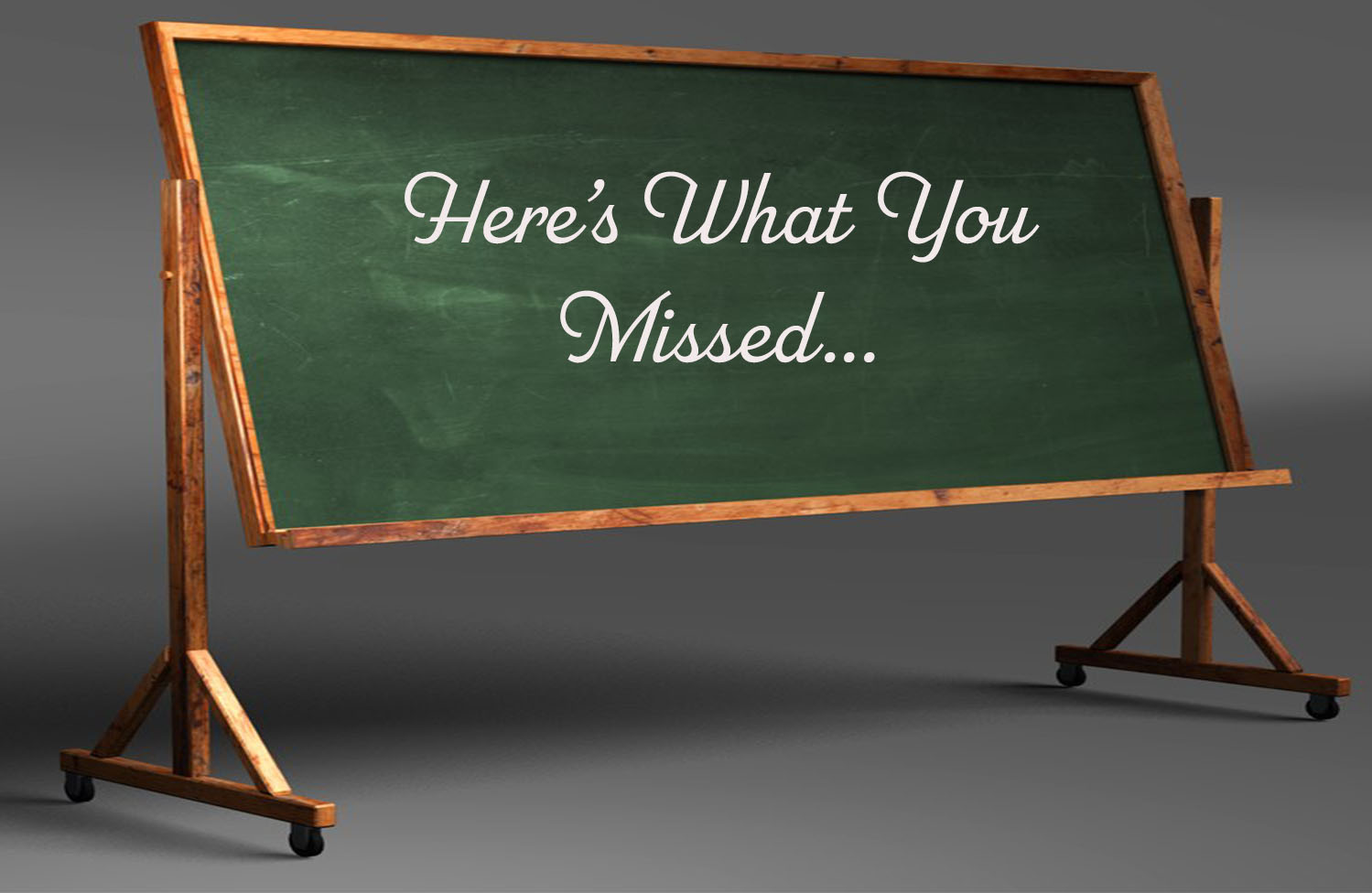 There is a dying art which is the enjoyment of going outside. To be completely honest, I blame tech companies for creating devices that are so attention-grabbing that people would rather stare down at a screen than look up and around at the world. National parks, community gardens, public playgrounds, all are incredible and, you guessed it, outside. Not only that, but the maintenance of these places are paid for by taxpayer dollars so, in essence, we all have vested ownership.
Screens have taken over our lives, and it is terribly disconcerting. I've seen people walk through beautiful botanical gardens while using their phones to share their journey on Instagram only to realize at the end that they've missed out on everything in front of them. I am not perfect, and I've used my phone at times when it wasn't the best idea, but all in all, my recommendation is that we look up just a little bit more. 
Having said all of that, here's what you missed in the news yesterday.
The United States Vs. The President
In an interesting turn of events, California and more than twelve other states will be banding together to file a mass lawsuit against President Donald Trump and his national emergency declaration. To get you up to snuff, President Trump last week agreed to sign a spending bill proposed by bipartisan members of Congress in order to avoid another government shutdown. While that may seem all well and good, the President then informed Congress that he would still declare a national emergency to controversially allocate funding to construct his wall along the US-Mexico border.
"The only emergency here is Trump's assault on the Constitution. Separation of powers is at the heart of our democracy and the power of the purse is a critical check on the president. TRump's authoritarian attempt to build his destructive border wall is a flagrant abuse of that constitutional structure. If he gets his way, it'll be a disaster for communities and wildlife along the broader, including some of our country's most endangered species…"

–Brian Segee, Senior Attorney, Center For Biological Diversity 
This Country Is Complicated
Sen. Kamala Harris, one of several democratic presidential candidates, caught heat on Monday when a reporter called her out a tweet in reference to the current case surrounding "Empire" actor Jussie Smollett. In her tweet, Harris referred to the hate crime committed against Smollett as a modern day lynching.
"OK, so, I will say this about that case. I think that the facts are still unfolding, and, um, I'm very, um, concerned about obviously, the initial, um, allegation that he made about what might have happened. And it's something we should all take seriously whenever anyone, um, alleges that kind of behavior, but there should be an investigation. And I think that once the investigation has concluded then we can all comment, but I'm not going to comment until I know the outcome of the investigation."

–Sen Kamala Harris 
For those unaware of the situation, Smollett, who is black and openly gay, is currently awaiting judgement in a cause where he claims he was assaulted by two men yelling racist and anti-gay slurs — including "This is MAGA country!"
Search Stock Price (StockPrice.com)