Here's What You Missed 2/6/19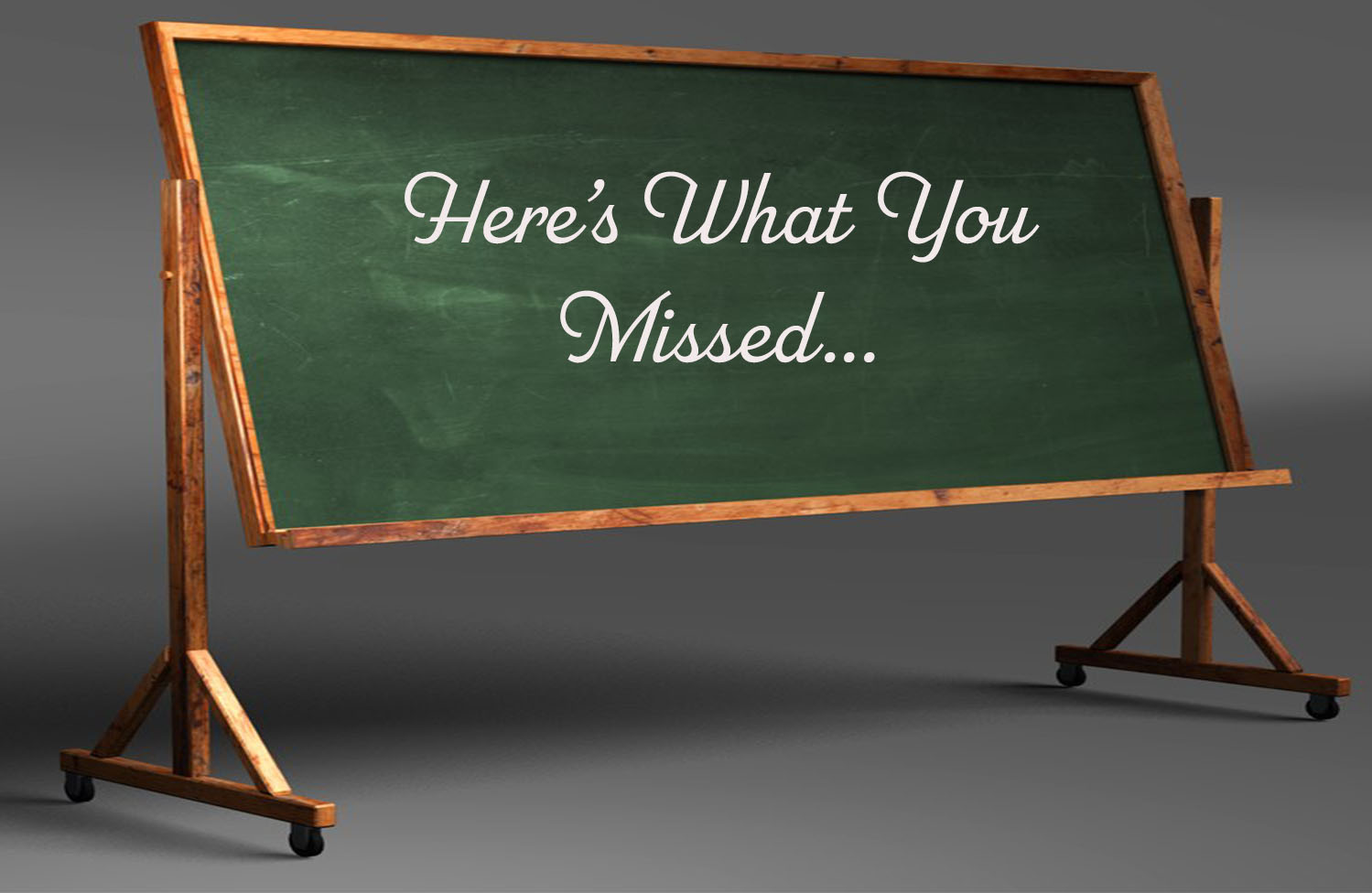 Should you ever find yourself in a situation where you were gifted tickets to a desert-based music festival, first of all, consider sending those tickets over this way, but if you prefer to be selfish, here's what you'll need to survive. First and foremost, considering that water is life, you'll need a vessel in which to carry said life-fluid.
For Coachella attendees, temperature-controlled bottles are not allowed, so don't think about bringing your hydroflasks or yeti cups, security will take these. Next, you're going to want a bandana for two reasons: it'll keep the sun off your neck and the dust out of your throat. Once you've brought a water bottle and bandana, you'll want to make sure that you have enough food rations to last two extra nights than you plan on staying. Anything can happen, and you want to be prepared. 
I'm sure I have more advice for you, but for now, here's what you missed in the news yesterday.
The State Of The Union, But For Real This Time
President Donald Trump has spent the last two years of his time in office busy with quite a bit of presidential tasks, many of which the American people hasn't seen in quite some time. Specifically, he shutdown parts of the federal government for over one month in retaliation for the Democratic leadership's refusing to acquiesce to his demands for nearly $6 billion in funding to build a wall along the US-Mexico border.
Following Trump's deliverance of his State of the Union, Americans will have a much clearer vision of how he will spend the remaining year-and-a-half of his presidency. President Trump has made it abundantly clear that he is staunchly against illegal immigration and will do everything in his power to keep anyone who isn't a citizen far away from American soil.
Reddit Or Not, Here They Come!
Reddit was founded back in 2005 by Steve Huffman and Alexis Ohanian with the idea of creating a site that resembled the front page of a major newspaper, but rather than solely current events, the content of the site would be anything and everything trending on the internet. Per current statistics, Reddit boasts an online community of 330 million monthly active users who follow the site's some 150,000 Subreddits.
A Subreddit is a condensed, more specific section of the site, dedicated to a certain topic or idea. Some Subreddits include "r/AskReddit," "r/mildyinteresting," and virtually any category you could possibly imagine, and at least several you wouldn't dare admit to your friends about searching for. All in all, if you haven't used the site, you're truly missing out because when you think about it, there's so much information on the internet, and Reddit allows users to find what they need all in one location.
In recent news, the front page of the internet is looking to raise somewhere between $150 million to $300 million to keep its virtual doors open to users, according to TechCrunch. Per several sources, the upcoming Series D round of funding is reportedly being captained by Chinese tech behemoth Tencent at a $2.7 billion pre-money valuation. In 2018, the site garnered significant investor attention when Reddit's leadership team decided to sell cost per click ads in addition to users spending money to boost certain posts, cost per impressions, as well as video ads.

Fed Announces No Rate Cuts, But Sees A Cut In The Future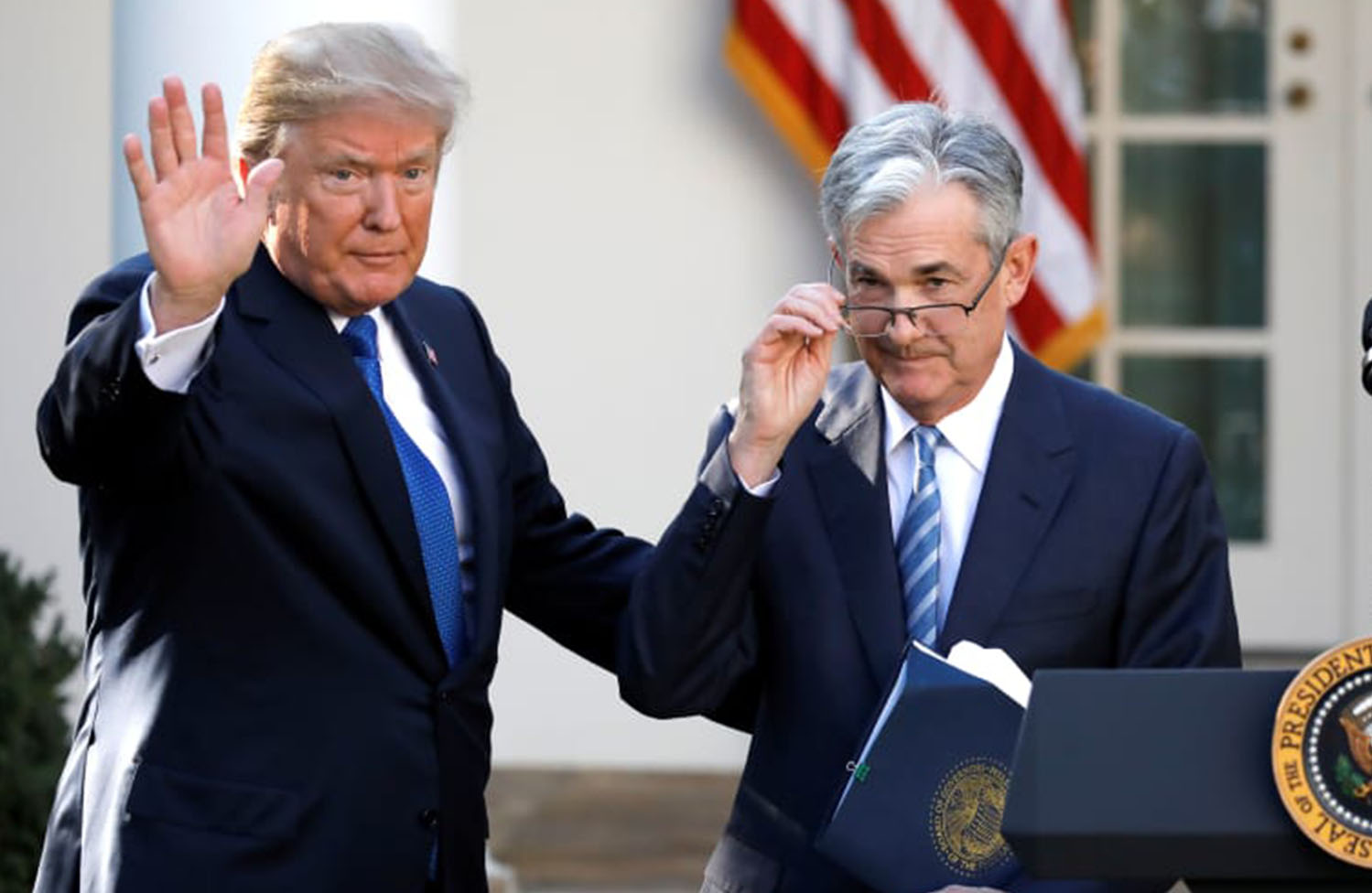 For the past couple of years, the United States Federal Reserve has been in the middle of a lot of speculation. The trade war between the United States and China has created a clamor for cuts in interest rates.
But on Wednesday, the Fed held the interest rates as they were. Furthermore, the Fed officially announced that no cuts in interest rates were forthcoming in 2019. It's interesting to note that the markets are betting heavily on a forthcoming rate cut from the Fed. Some even expect the cuts to be formalized in July.
Rate Cut Ahead?
The Fed has ruled out the possibility of any cuts this year (allegedly). But many market watchers believe that a lot depends on how the market conditions evolve over the coming months. The uncertainty regarding the trade war with China is a major problem.
Yet experts believe that if it turns into a prolonged skirmish, then the Fed might reconsider its position. The United States President Donald Trump has led been campaigning for lower rates from the Fed for some time.
After having delivered his statement on Wednesday, the Chairman of the Federal Reserve Jerome Powell seemed to imply that rate cuts could not be completely out of the question in 2019.
"Many participants now see the case for a somewhat more accommodative policy has strengthened."
The decision by the Fed was possibly one of the most-watched events in recent times. Long-term ramifications are the main concern.
Market participants had been calling for multiple cuts. But the Fed voted to keep benchmark rates within the 2.25% and 2.5% range. It was the range that had been back in December when the Fed had controversially raised the interest rates. The voted had been passed 9-1 in favor of holding the rate.
Trade Talks Fail, What's Next For The Market?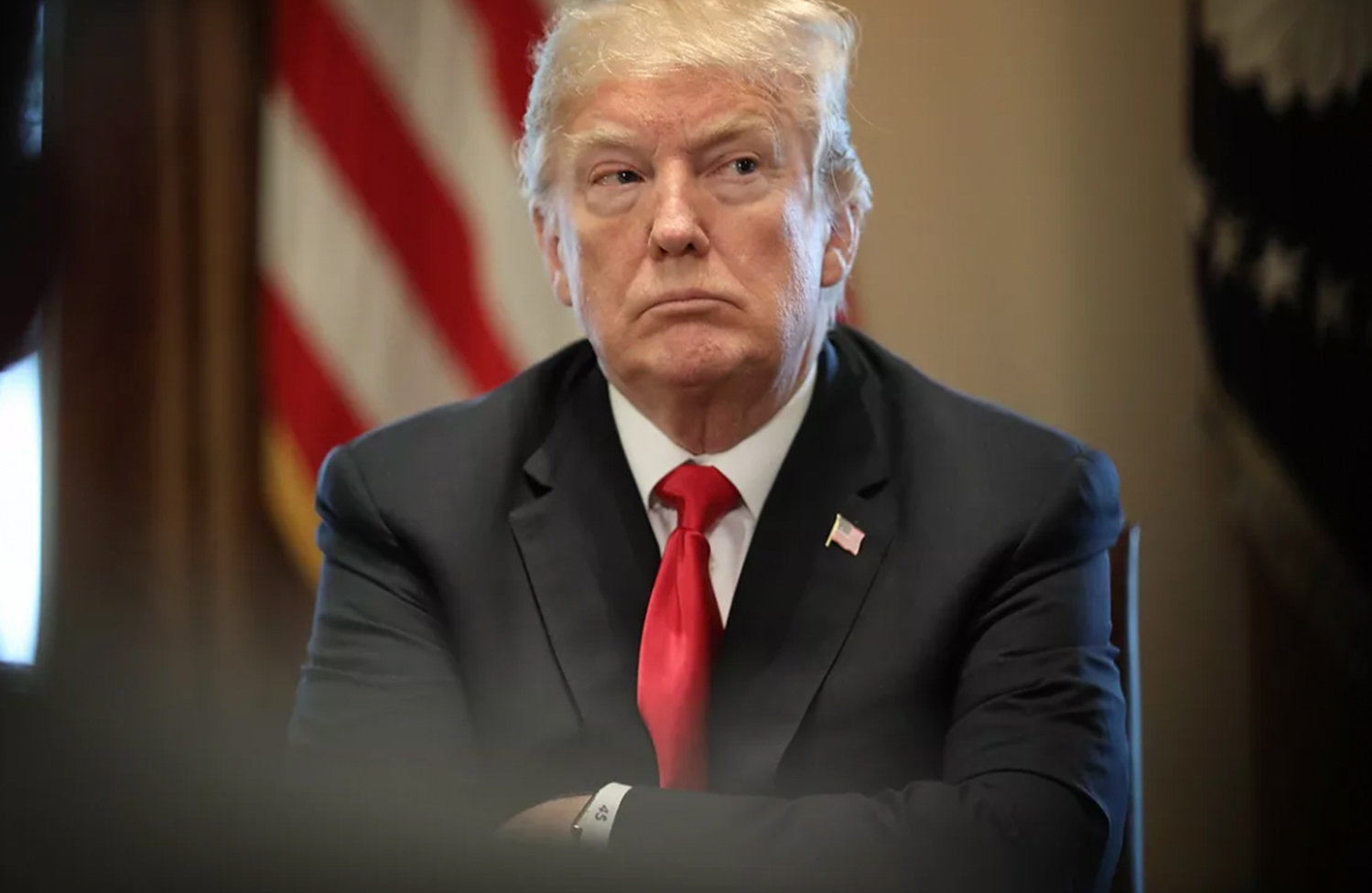 The trade war between the United States and China has probably been the biggest economic and diplomatic development since the turn of the year. Although the world's two biggest economies were locked in talks for months over a new trade deal, it all unraveled quickly.
This happened when US President Donald Trump stated that the Chinese went back on their word. He then imposed tariff hikes on Chinese goods last Friday. The tariffs were raised to an astonishing 25% on goods worth $200 billion. Although Trump might believe this might bully the Chinese into submission, many experts believe that might not be the case.
Difficulty in Completing Deal
The President had imposed these tariff hikes right before the Chinese delegation was supposed to show up at Washington. This was for which many had believed was going to be the last round of talks. However, experts now feel that the escalation of tensions between the two countries following the latest developments will make it difficult to reach a deal that could be considered a win for the US. As soon as the tariffs kicked in, Beijing announced that it was looking at countermeasures as well. However, there were no specifics on the nature of these measures.
Last year, the two nations had been embroiled in a damaging retaliatory tariff war and it could lead to a protracted trade war, if the Chinese decided to resort of the same tactics. The Chinese delegation is going to be in Washington this week to engage in another round of talks but it is believed that a binding trade deal is unlikely to be signed.
Is A Trump Win Likely?
One of the biggest reasons why the deal might not be signed anytime soon is perhaps the fact that the US President needs to be able to claim it as a win for himself. The President has staked his personal weight behind a favorable deal for the US. But with every passing day, it is looking increasingly unlikely that it is going to happen.
If that is to happen, then China's entire way of doing business will need to change. This is starting at intellectual property theft and expands to technology transfers by force from US companies. If those things are not part of the deal, then it would not be the sort of deal that can be claimed as a win for the US. It doesn't help that today, China came in with its own tariffs. China will raise tariffs on $60 billion in U.S. goods, the Chinese Finance Ministry said Monday.
And in true Trump fashion, the U.S. may not be done retaliating. The U.S. President has threatened to put 25% tariffs on $325 billion in Chinese goods that remain untaxed. The president has signaled he is content leaving the duties in place, arguing they will damage China more than the U.S. What are your thoughts?
Can 102 Words Really Impact Stock Prices?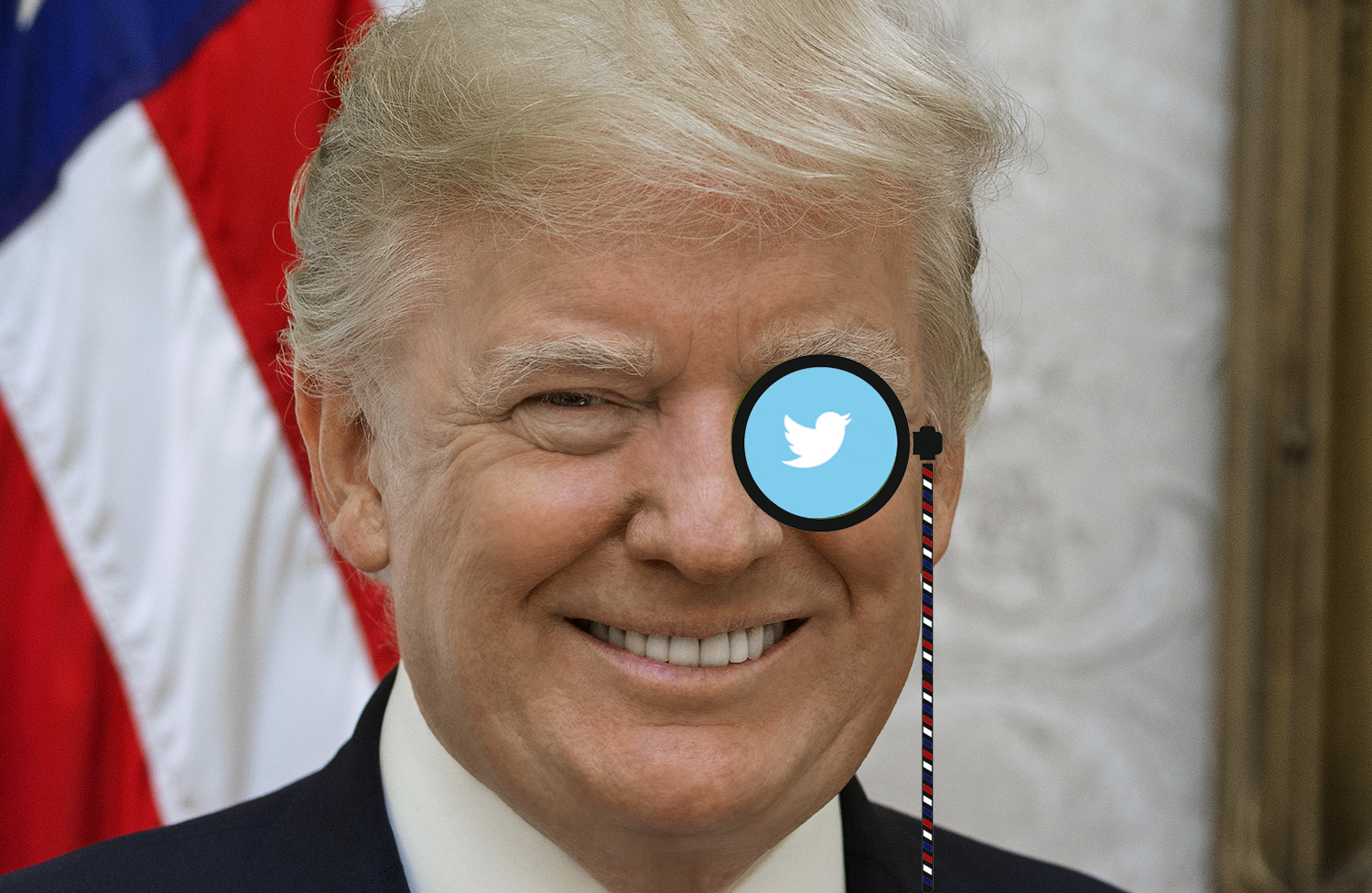 In short, the answer is yes. We've witnessed, first hand, this week how just a few words can drastically impact the stock market. If you're just tuning in, at the beginning of the first full week of May, U.S. President Donald Trump Tweeted out a 102-word post that ended up triggering a sell-off costing the global markets around $1.36 TRILLION…with a "T"!
The "Trump Tweet" expressed that he would once again increase tariffs on Chinese goods by the end of this week. What followed has been a shock to the global markets with futures pointing at dramatic declines every day this week. Though some say that the decline are all but a speed bump, it still hasn't helped the fact that this drop is one of the worst seen all year. People like Kerry Craig of JPMorgan Asset Management think that a trade deal can still be reached. The expectations, however, have been readjusted to reflect a more long-term time horizon.
Eyes Turn Toward The Second Half Of The Week
Other analysts like Oanda Asia Pacific's Jeffrey Halley feel that investors are prudently "lightening their loads." Halley said, "My feeling is that investors are lightening their portfolios as a precaution."
All eyes are on the second half of this week.  As we reported on May 7th, Vice Premier Liu He, China's top trade negotiator will be heading to the US to talk trade this week.  
"Liu will be in the U.S. from May 9-10. The invite comes from both the U.S. Trade Representative Robert Lighthizer and Treasury Secretary Steven Mnuchin." Regardless of what "will happen," what has happened thus far has been an emotionally charged & very fragile global market. As this story develops we will continue to follow with more updates.
Search Stock Price (StockPrice.com)