Here's What You Missed 2/8/19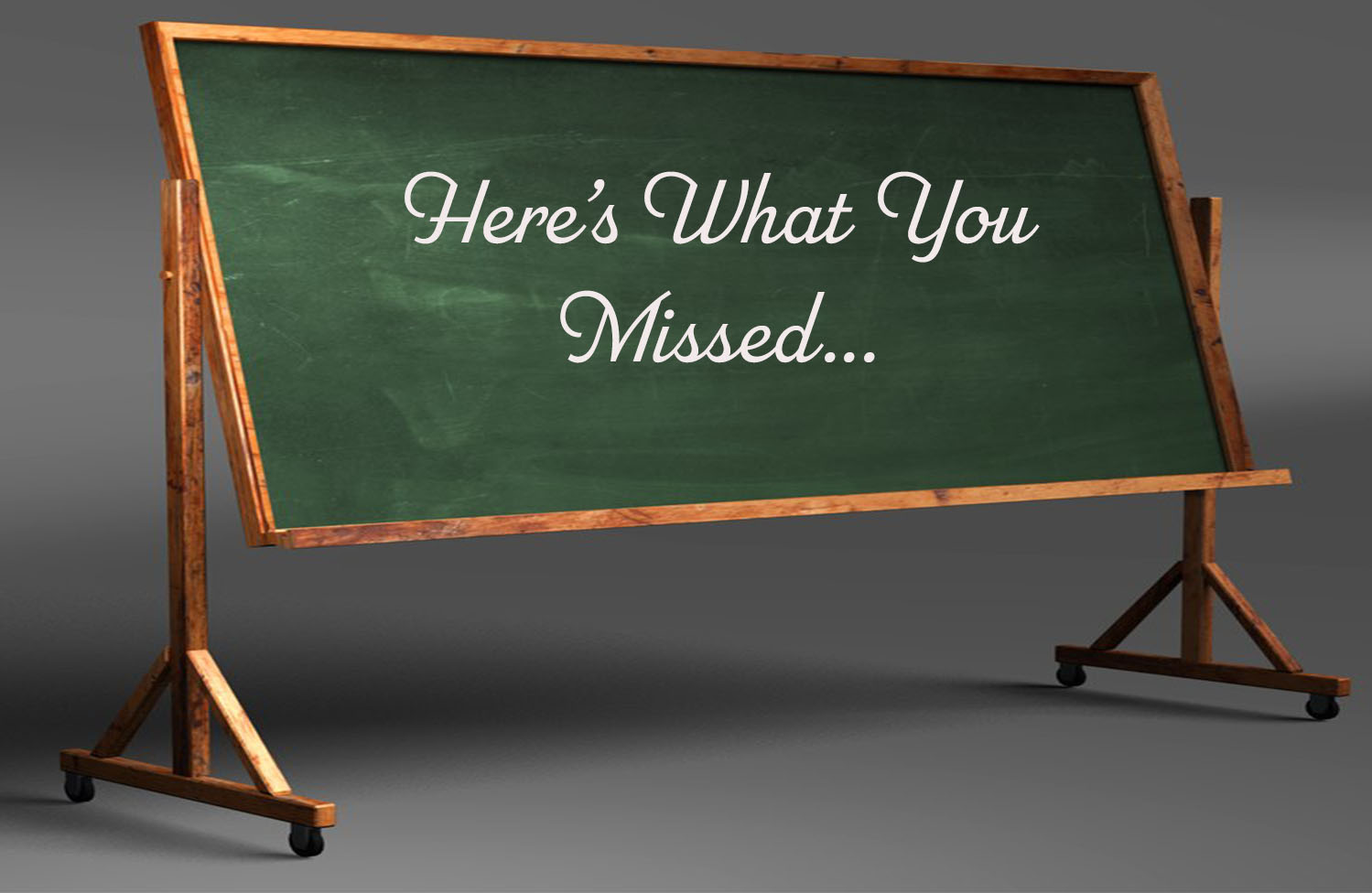 There's never a good time to admit to yourself that you have a snacking problem. Maybe you're like me and goldfish crackers are your guilty pleasure, or perhaps you're more of a popcorn fan. To be fair, it's not so much about the type of snack that gets us in that sort of mood we're all too familiar with, its more so when we overindulge on these delicacies.
Come to think of it, there's never been a restaurant catered solely feeding snack connoisseurs what they so desperately crave on a daily basis. What if we could somehow create a dining experience that would encapsulate everything we love about snacking, fit into a three-course meal, or something resembling a meal.
While this may not be the best idea, I know at least three to five people who would enjoy eating at a snack-only restaurant. 
Well, all this writing has made me hungry, so here's what you missed in the news yesterday.
Amazon Claps Back
In the early 90s, after Woody Allen divorced separated from his then-wife, actress Mia Farrow, he began an intimate relationship with his ex-wife's adopted daughter, Soon-Yi Previn. At the time of their budding relationship, Allen was 57, and Soon-Yi had just turned 24.
Those some would argue that their relationship was inappropriate, it wasn't until later that year when Allen would be accused of sexually assaulting his adopted daughter, Dylan Farrow. The reason I bring this up is because Woody Allen today filed a $68 million lawsuit against with the Southern District of New York against Amazon (AMZN) who has halted a four-picture deal with Allen amidst recirculation of his sexual assault allegations. 
"Amazon has tried to excuse its action by referencing a 25-year-old, baseless allegation against Mr. Allen, but that allegation was already well know to Amazon (and the public) before Amazon entered into four separate deals with Mr. Allen…and, in any event it does not provide a basis for Amazon to terminate the contract. There simply was no legitimate ground for Amazon to renege its promises."

-Language from lawsuit filed by Woody Allen against Amazon 
At a time where the "Me Too" movement has given voices to individuals who only now have felt truly comfortable to share stories of sexual assault, harassment, and rape, Allen's lawsuit represents another actor trying to live his life in denial of the fact that he committed intolerable acts earlier in his life. We cannot escape our faults if we try to bury them without consequence, and Amazon's (AMZN) placing of Allen's new films on the back burner is proof enough of this fact. 
Never A Dull Moment
Surprising no one, special counsel Robert Mueller's investigation has continued without end, and many believe the end is nowhere in sight. In recent news, acting Attorney General Matthew Whitaker informed the House Judiciary Committee on Thursday that he will not appear before the panel at the end of this week unless Chairman Jerry Nadler drops his subpoena threat, according to Politico.
"Based upon today's action, it is apparent that the Committee's true intention is not to discuss the great work of the Department of Justice, but to create a public spectacle. Political theater is not the purpose of an oversight hearing, and I will not allow that to be the case."

-Acting Attorney General Matthew Whitaker
President Trump To The World: Iran Is Out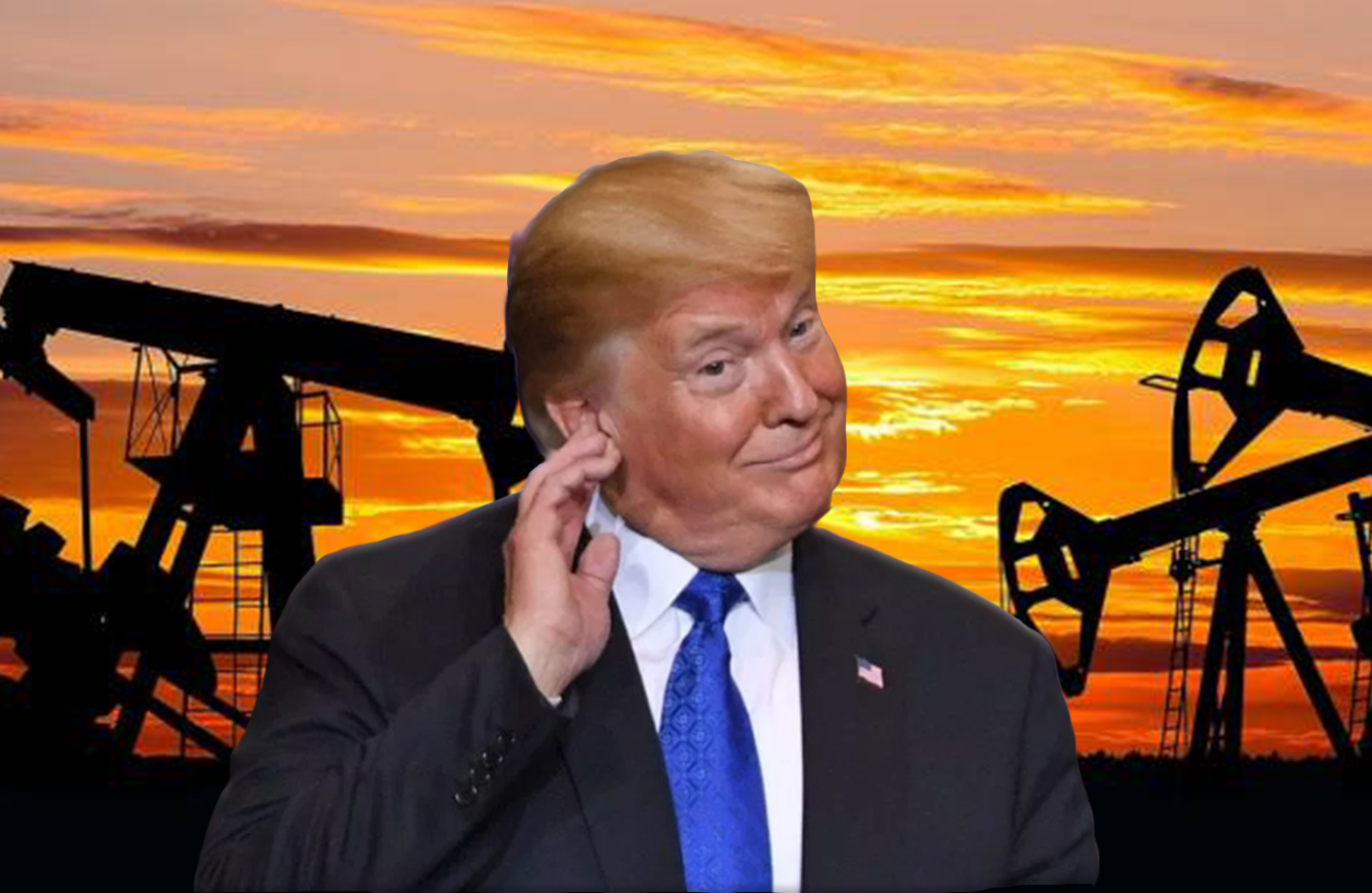 Though the stock market opened lower on Monday, that route was short lived thanks to the surging price of oil and gas. The US President, Donald Trump, sought to cut off Iran's top income producing commodity, oil. In fact, any U.S. ally that continues to do importation of Iranian oil would receive a swift sanction by the U.S.
So, What Does This Mean For The Rest Of The World?
Sanctions are set to hit at the beginning of May. Furthermore, there will be no exceptions to these sanctions either. Previously there were certain exemptions for countries like China, Japan, South Korea and others that imported oil from Iran, in 2018.
"The goal remains simple: to deprive the outlaw regime of the funds it has used to destabilize the Middle East for decades."

Secretary of State Mike Pompeo
Backlash Against The United States
Of course, there was immediate backlash from the rest of the world.  China, for instance, took a hard line against the news. With concern over Beijing/Washington relations, this could escalate things to another tipping point ahead of any negotiations on trade. 
A spokesperson for China's foreign ministry said that the United States was going above its jurisdiction.  Furthermore, the spokesperson, Geng Shuang, explained that the People's Republic and its business (with Iran) are clear and transparent. Of course, they would say this based on the fact that China is one of the biggest buyers of oil from Iran.
Other countries also hit back at these statements from the U.S. President. Turkey, for instance, said that it was being "meddled with" on a different front. Foreign Minister of Turkey, Mevlut Cavusoglu explained that this move could be seen as an attempt to negatively impact Turkey's business with its neighboring countries.
Something Else Behind The Scenes?
Rumors began buzzing after the fact. Some even cited that this move could be an attempt by the U.S. to support an exiled Iranian group known as MEK (Mujahedin-e-Khalq). Those close to the situation like Mike Pompeo (Secretary of State) refuted these rumors, however.
"We're supporting the Iranian people, not any particular group."

Mike Pompeo, U.S. Secretary Of State
This move by the U.S. is said to be a small part of a much bigger plan. The administration is putting "maximum pressure" to confine Iran's regime and slow its economic growth.
"The Trump Administration pushback against the Iranian regime has been effective and will pay dividends over time. This is the clearest signal yet that if you do business with the Iranian regime you will NOT do business with America," tweeted Sen. Lindsey Graham, R-S.C.
The May 2 deadline should give these "allies" time to readjust their sources of oil imports. But as with anything, time will tell.
Does China's Bull Market Indicate Global Stock Market Momentum?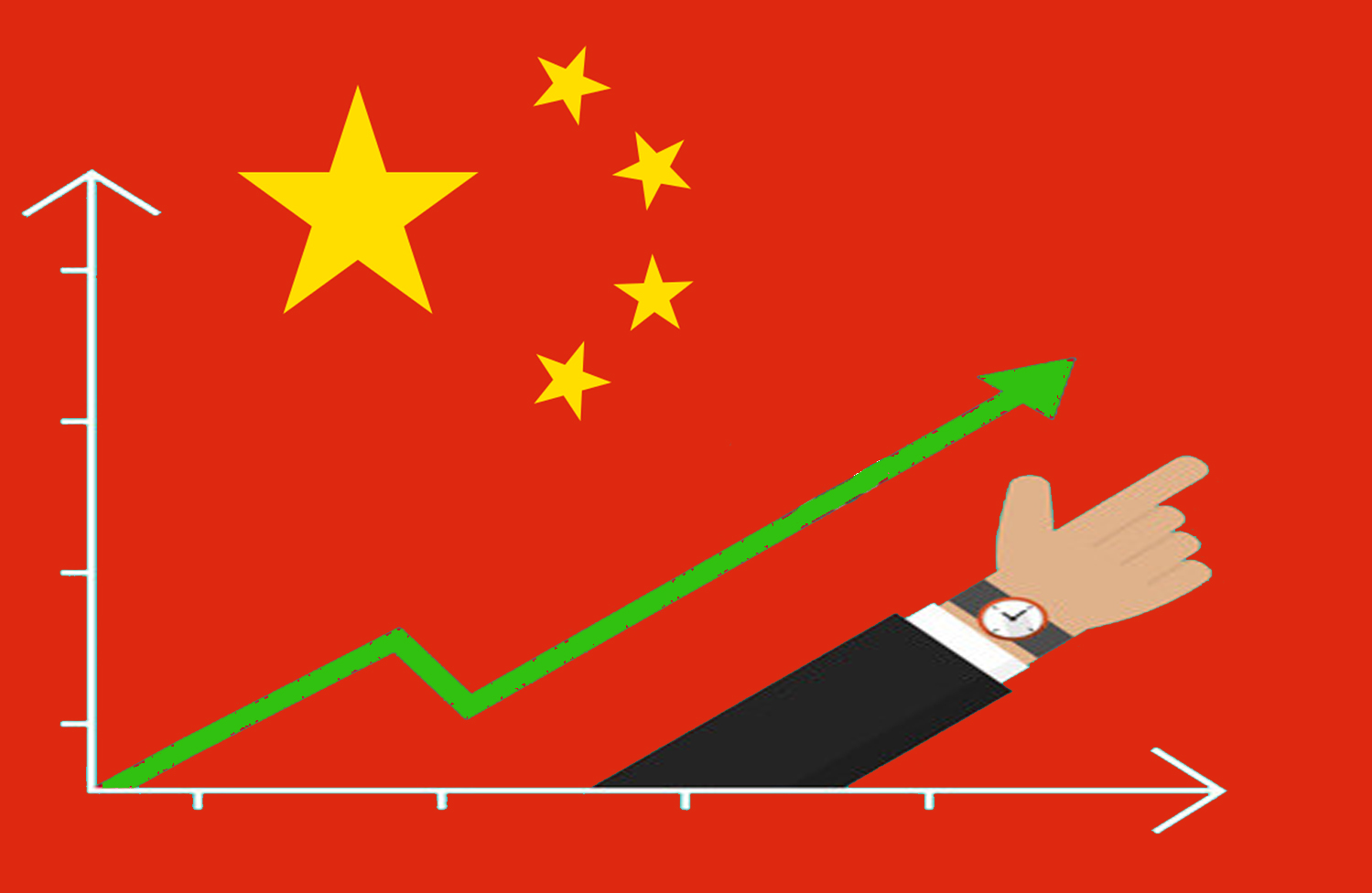 The markets in China are up by more than 30% so far this year. The Shanghai composite had jumped by over 30% since the end of 2018 and the Shenzhen component has rallied by more than 40%. Despite the weak finish to last year, China's stock markets have been on a bull run so far in 2018. This comes during a period of optimism about potential trade deals with the United States.
China Compared To The US Markets
Compared to the other averages like the Dow Jones Industrial Average and S&P 500, which have risen 13% and 15%, the Chinese markets are outpacing the US by more than double. This comes after these same Chinese markets experienced the worst performance in a decade. The Shanghai composite closed the year on a low note with a decline of roughly 25$ compared to 2017.
What has helped boost Chinese stocks has had much to do with the economic turn around as it would seem. Beijing reported on Wednesday that it saw better than expected economic growth for Q1 of 2019. This comes after months of worry about a global economic slowdown lead by China. The most recent GDP figures show the Chinese economy grew by more than 6% year over year during the first 3 months of 2019. This beat the 6.3% expectation from the Street.
What Will The Future Hold For China?
"We've started to see retail investors in China feel a little bit more optimistic but they've been busy trying to just take their money back after a terrible year in 2018, so the money is not really at work at the moment," Tai Hui, Asia-Pacific chief market strategist at J.P. Morgan Asset Management, on CNBC's "Street Signs" on Wednesday.
It also helps as optimism continues to grow.  Beijing may be on the verge of coming to an agreement with the United States. The slew of massive tariffs from both economic giants was thrown about during 2018. This initially caused more worry and triggered large market sell-offs before the New Year.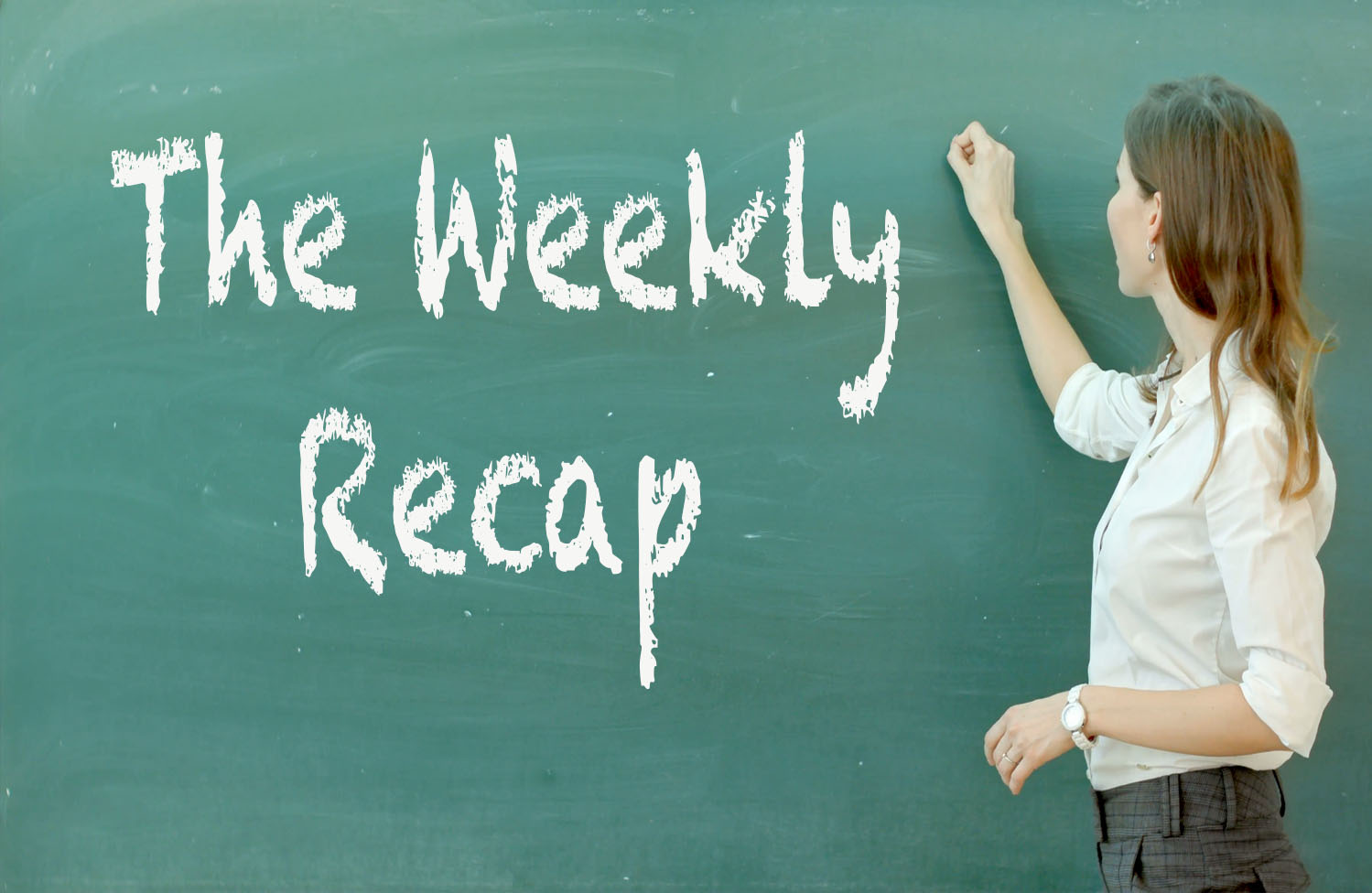 There's nothing quite like a nice cup of coffee to start the morning. It's almost like within that cup of mysterious liquid lies a magic to help us start the day. Coffee is the drink of champions no matter what obstacles they may come across but nothing can compare knowing the future. It hasn't been proven that any one actually can tell the future but our best attempt at this is reviewing our past to inform how to act in the present, thus altering the future. Now that we're on the same page, please enjoy this healthy serving of your weekly recap.
Leave Biden Alone
There are certain people the media covers quite often because of their inclinations to say racist things or make women feel uncomfortable, but there stands to be a select few that have managed to stay out of the negative spotlight. Former Vice President Joe Biden is one such person who has given off the never-hurt-a-fly vibe. Biden may or may not announce his candidacy for the 2020 presidential election, but on Friday, Lucy Flores, Nevada's Democratic nominee for lieutenant governor in 2014, came forward and said that Biden made her feel uncomfortable when he was weirdly physical at a campaign event.
"Neither then, nor in the years since, did he or the staff at the time have an inkling that Ms. Flores had been at any time uncomfortable nor do they recall what she describes."

–Bill Russo, spokesperson for Joe Biden 
Melania Trump, Everyone
I don't know what you've heard about First Lady Melania Trump but I'm here to tell you that she's a stand-up individual. Actually, to be fair other than her debacle with decorating the White House with red Christmas trees during the holiday season I'm not really sure what she's been up to. According to recent reports, First Lady Trump's "Be Best" program, a program designed to focus on major issues facing children today, encouraging them to be best, is doing quite well. My only issue that how can someone "be best," wouldn't it make sense to "be the best" or "be one's best?"
I digress, Melania announced over the weekend that she's now working the Interagency Working Group on Youth Programs, an organization founded under President George W. Bush.
"When Mrs. Trump was was made aware that there is an existing mechanism in government that convenes 20 agencies that focus on youth-specific programs, she saw that as a real opportunity to bring their good work to the forefront and ensure that those programs aligned with Be Best get the attention and focus they deserve."

–Stephanie Grisham, First Lady Trump spokesperson 
Biden, Now We Can't Do This…
It has now come to the media's attention that Joe Biden, former vice president and potential presidential candidate, has been accused by a second woman of him touching her inappropriately. Earlier this week, Lucy Flores, a former lieutenant gubernatorial candidate, came out and said that Biden had kissed her forehead at a campaign event and it made her incredibly uncomfortable. On Monday, Amy Lappos told a Connecticut newspaper that Biden rubbed noses with her at a 2009 fundraiser. Lappos stated that it "wasn't sexual" but her head was grabbed.
Naturally, Biden responded with his own statement:
"In my many years on the campaign trail and in public life, I have offered countless handshakes, hugs, expressions of affection, support and comfort. And not once — never — did I believe I acted inappropriately. If it is suggested I did so, I will listen respectfully. But it was never my attention."

–Joe Biden, former Vice President of the United States
Be Careful
Anytime friends of mine get into Ubers or other ride-hailed vehicles, I always remind them to check the license plate on their smartphone app and compare it with the vehicle that has shown up. Unfortunately, a University of South Carolina student was taken advantage of and murdered over the weekend. The body of Samantha Josephson, 21, was found in a forest on Friday night when she didn't come home after a night out.
"We want every college student in America to take a pledge that says they will never get into a ride share without first asking the driver, "What's my name,' to make sure that they are getting in the right vehicle. This is really a national problem. We thought we had a safe city here and a safe campus, but this might happen again this weekend if a student gets into one of those vehicles and hasn't fully confirmed that it's the right vehicle."

–Harris Pastides, University of South Carolina President 
Borders Are Bad For Business, Beats, Battlestar Galactica
According to a recent economic study released on Tuesday, countless American businesses, including manufacturers and farmers, will lose $726 million per day if President Donald Trump makes good on his threat to temporarily shutdown the US-Mexico border. Chat Moutray, chief economist at the National Association of Manufacturers told The Hill that over 21,000 companies in the U.S. export to Mexico.
"The NAM has been to the border to witness the situation firsthand. Congress absolutely must tackle comprehensive immigration reform immediately to address the real national security and humanitarian concerns that are a direct result of our current broken system. We're getting somewhat mixed messages from the markets right now. We have really strong job growth, optimism is high when I talk to firms about their overall outlook, but they also have this lingering worry about the global economy, and looking at Germany and China, we're already seeing materially slower growth than even a couple of months ago."

–Chad Moutray
Bern, Baby Bern That Money!
Sen. Bernie Sanders (D-VT) is back at it again with the white hairs and is showing no signs of slowing down. Sanders in February announced his entrance into the pantheon of candidates running for president in the 2020 election. According to recent reports, he's raised $18.2 million from over five-hundred thousand donors since his initial announcement. If these numbers are in fact correct, Sander has raised more money than any other Democratic presidential candidate currently in the running.
Compared to other candidates like Sen. Kamala Harris, Sanders has raised most of his funds from smaller donors rather than deep-pocketed individuals.
"We're building a campaign to win and we're planning to win from the outset."

–Faiz Shakir, Campaign Manager for Sanders 2020
Facebook…Why Do We Even Bother?
It's almost painful how often Facebook has dropped the data privacy ball over the last few months. To be honest, I'm fairly close from closing my own account in an effort to secure my private information. According to a TechCrunch report released this week, over 540 million user profiles were exposed due to two separate third-party companies who failed to keep them safe. As for the team that discovered the data exposure, the UpGuard Cyber Risk team today reported that Cultura Colectiva, a Mexico-based media company exposed "146 gigabytes of records including comments, likes, reactions, account names, FB Ids and more."
Given the increasing value of data among the tech industry, one would think that Facebook would be more careful with which companies it works with/shares user data with. In all fairness to Zuckerberg and his team of rag-tag engineers at Facebook, mistakes happen, especially with computers. Having said that, Facebook has dominated the headlines over the last six months for several "mistakes" that bring to mind the question of whether our data is truly safe when stored on internet databases and social media sites.
"For app developers on Facebook, part of the platform's appeals is access to some slice of the data generated by and about Facebook users. For Cultura Colectiva, data on responses to each post allows them to tune an algorithm for predicting which future content will generate the most traffic. The data exposed in each of these sets would not exist without Facebook, yet these data sets are no longer under Facebook's control. In each case, the Facebook platform facilitated the collection of data about individuals and its transfer to third parties, who became responsible for its security."

–UpGuard
Mr. Trump, Your Taxes, Please…
After years of birther movements and lascivious acts, it seems as thought the tables have turned. On Tuesday, House Ways and Means Committee Chairman Richard Neal submitted a formal request for the tax returns from President Donald Trump. Transparency for U.S. presidents is one thing, but especially considering the doubt and mistrust from the Democratic Party towards Trump, it would serve him well to share his taxes.
"Consistent with its authority, the Committee is considering legislative proposals and conducting oversight related to our Federal tax laws, including, but not limited to, the extent to which the IRS audits and enforces the Federal tax laws against a President. Under the Internal Revenue Manual, individual income tax returns of a President are subject to mandatory examination, but this practice is IRS policy and not codified in the Federal tax laws…"

–Richard E. Neal   
Swipe For The Next Page
Bumble arose as a cultural alternative to Tinder. The app was created with a women-centric framework that structured the app around a woman's right to choose. If a male swiped right on a female, and she swiped on him, it was up to the woman to initiate the conversation. The app instantly took off and became the less-creepy dating app on the market. Tinder remained operable for hook-ups, but Bumble has been lauded as a place to find true love.
In recognition of their upcoming eminence as a digital brand, Bumble today announced the release of Bumble Mag, a lifestyle magazine made in collaboration with Hearst Publications that has relationship-related content, dating advice, etc…Per the details of their announcement, the magazine is split into four sections, "You First," "You + BFFs," "You+Dating," and "You+Bizz." The organization of the publication is said to mimic the goals of the Company.
"Bumble is at the forefront of inspiring women to make connections and take initiative in all aspects of their lives with its positive message of empowerment. The magazine is a perfect example of how HearstMade is changing the face of custom publishing with hyper-targeted content that reflected the brand's ethos in the most authentic way…"

–Brett Hill, Editorial Director, HearstMade
I Know Why The Caged Cohen Sings
Michael Cohen, the disgraced former lawyer of President Donald Trump, knows that he messed up by being the President's fixer. He orchestrated hush payments to Stormy Daniels, an adult film star, who spent romantic moments with our president, as well as committed campaign finance violations and he lied to congress. Now, Cohen is begging members of the Democratic leadership to let him go freely if he cooperates with Congress. He is asking for more time — before heading to the clink — to assist Congress in pinning down President Trump.
"We hope that this memorandum demonstrates that Mr. Cohen needs to be readily accessible and immediately available to provide ongoing assistance to Congress in order for it to fulfill its executive branch oversight responsibilities. Mr. Cohen was only recently able to access a hard drive with important documents."

–Statement from Michael Cohen's legal team
Search Stock Price (StockPrice.com)