Here's What You Missed 3/1/19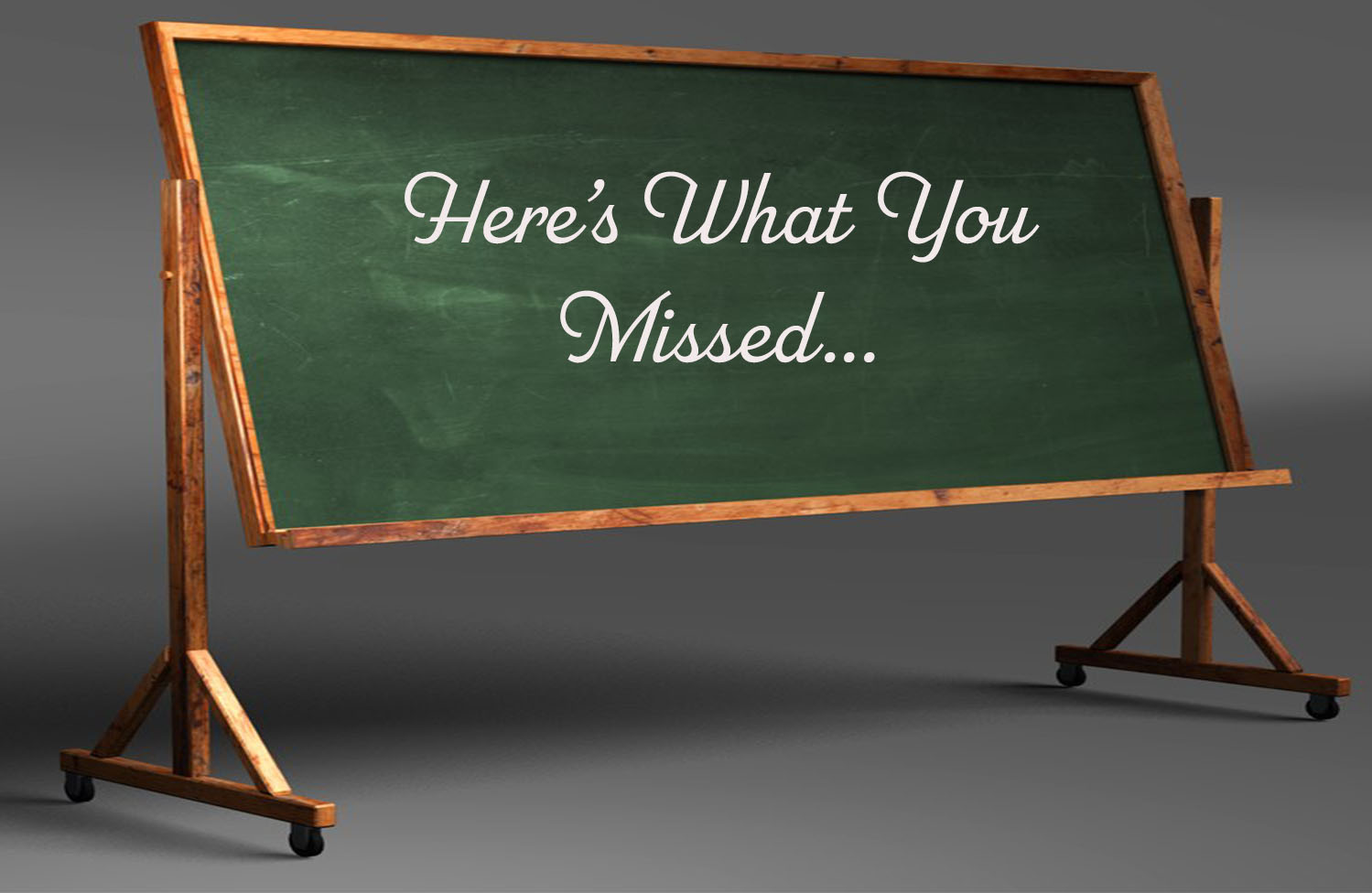 Everyone has had those days where they would love nothing more than to eat a whole birthday sheet-cake. But you know what they say, abs are made in the kitchen. So needless to say, I will be making gluten free cookies after eating my 4th grilled chicken and veggie dinner this week. Side note, I got new glasses this week but they gave me my 85 year old neighbor's prescription instead. So, I'm going to test them out at the diner down the block during the early bird special.
Diners are great. You're in the mood for a big salad? They got it. You want eggs, bacon, and hashbrowns? They got it. You want a slice of apple pie? Yep you guessed it, they got it. They also have comfy booths where you squish in at 2am with your 10 friends after a night of drinking. Martha your favorite waitress always greets you with a "hello sweet cakes" and you know its going to be a good meal. 
Feeling hungry? Here's what you missed in the news yesterday.
Israel's Got Indictment
Israeli Prime Minister Benjamin Netanyahu, or as the kids say "Bibi," is facing several indictment charges relating to bribery and breach of trust-related offenses following three separate corruption investigations. While I could rant about how politicians are the first on my list to assume foul play is occurring, I'll avoid that rabbit hole. The announcement of Bibi's indictment comes months before Israel's general election, where he is up for reelection after four terms in office.
According to several sources, Netanyahu's key opponent in the upcoming elections, former military Chief of Staff Benny Gantz, has called for Bibi's resignation ahead of the April general election.
"Because of the circumstances which have arisen, sitting in a future government with Benjamin Netanyahu is not something which is on the table. Benjamin Netanyahu — I turn to you this evening. Get over yourself and show national responsibility. Resign from your position. If you prove that you are innocent, you can return to the public realm and again lead your movement."

–Benny Gantz, former military Chief of Staff
One of the first cases being brought against Netanyahu is referred to as Case 1000 which seeks to charge Bibi with breach of trust. According to Israeli Attorney General Avichai Mandelblit, Case 1000 suggest that Netanyahu received illegal gifts from suspicious overseas characters totaling approximately $280,000, "including cigars, champagne, jewelry and more." Mandelblit says that exchanges occurred between 2007 and 2016, and in exchange for these gifts, Netanyahu told his "friends" he would give them illegal tax breaks.
Diseases A Plenty
According to recent reports from data calculated by UNICEF on 194 countries from the World Health Organization, global measles cases are up 48.4%. The disease is more prevalent in children and can be fatal if left unchecked. As far as the driving forces for the increase in measles, medical experts saying countries with poor health infrastructure, low awareness, civil disorder, and namely a backlash against vaccinations. I am not sure what person said it was okay to stop vaccinating children, given their is no science to back up these claims, but here we are.
"These cases haven't happened overnight. Just as the serious outbreaks we are seeing today took hold in 2018, lack of action today will have disastrous consequences for children tomorrow."

-Henrietta H. Fore, UNICEF's executive director

Trade Talks Fail, What's Next For The Market?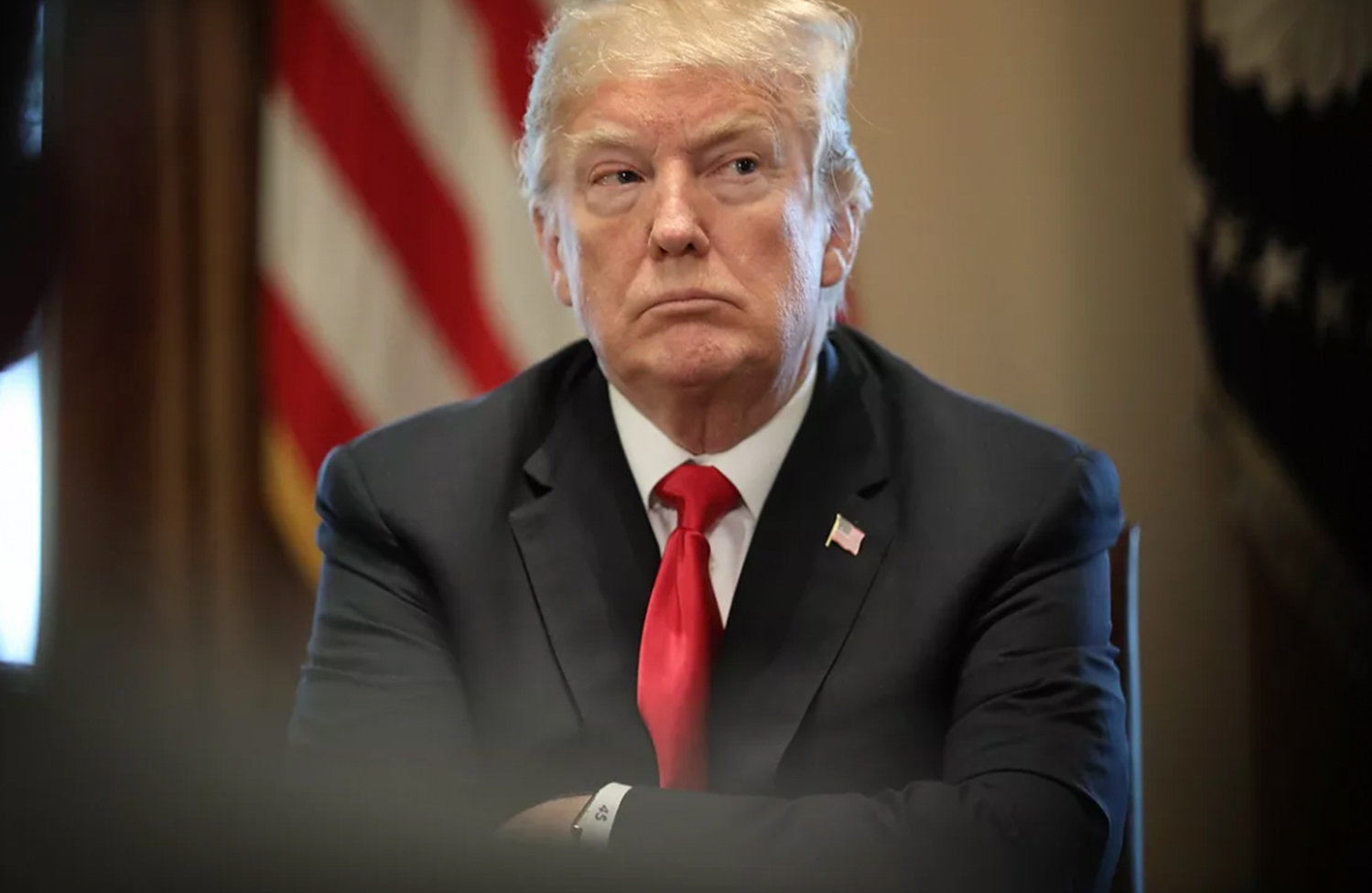 The trade war between the United States and China has probably been the biggest economic and diplomatic development since the turn of the year. Although the world's two biggest economies were locked in talks for months over a new trade deal, it all unraveled quickly.
This happened when US President Donald Trump stated that the Chinese went back on their word. He then imposed tariff hikes on Chinese goods last Friday. The tariffs were raised to an astonishing 25% on goods worth $200 billion. Although Trump might believe this might bully the Chinese into submission, many experts believe that might not be the case.
Difficulty in Completing Deal
The President had imposed these tariff hikes right before the Chinese delegation was supposed to show up at Washington. This was for which many had believed was going to be the last round of talks. However, experts now feel that the escalation of tensions between the two countries following the latest developments will make it difficult to reach a deal that could be considered a win for the US. As soon as the tariffs kicked in, Beijing announced that it was looking at countermeasures as well. However, there were no specifics on the nature of these measures.
Last year, the two nations had been embroiled in a damaging retaliatory tariff war and it could lead to a protracted trade war, if the Chinese decided to resort of the same tactics. The Chinese delegation is going to be in Washington this week to engage in another round of talks but it is believed that a binding trade deal is unlikely to be signed.
Is A Trump Win Likely?
One of the biggest reasons why the deal might not be signed anytime soon is perhaps the fact that the US President needs to be able to claim it as a win for himself. The President has staked his personal weight behind a favorable deal for the US. But with every passing day, it is looking increasingly unlikely that it is going to happen.
If that is to happen, then China's entire way of doing business will need to change. This is starting at intellectual property theft and expands to technology transfers by force from US companies. If those things are not part of the deal, then it would not be the sort of deal that can be claimed as a win for the US. It doesn't help that today, China came in with its own tariffs. China will raise tariffs on $60 billion in U.S. goods, the Chinese Finance Ministry said Monday.
And in true Trump fashion, the U.S. may not be done retaliating. The U.S. President has threatened to put 25% tariffs on $325 billion in Chinese goods that remain untaxed. The president has signaled he is content leaving the duties in place, arguing they will damage China more than the U.S. What are your thoughts?
Can 102 Words Really Impact Stock Prices?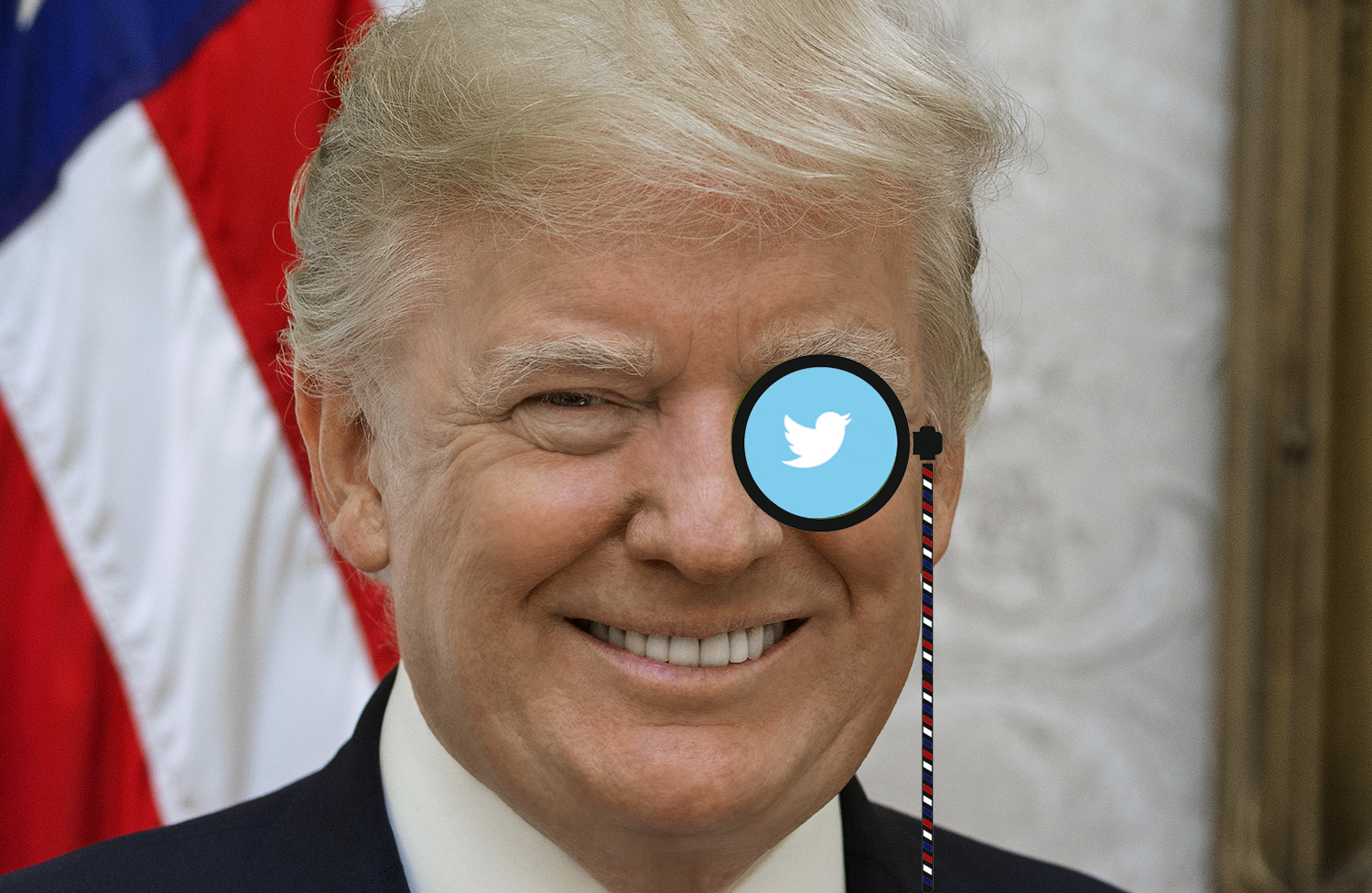 In short, the answer is yes. We've witnessed, first hand, this week how just a few words can drastically impact the stock market. If you're just tuning in, at the beginning of the first full week of May, U.S. President Donald Trump Tweeted out a 102-word post that ended up triggering a sell-off costing the global markets around $1.36 TRILLION…with a "T"!
The "Trump Tweet" expressed that he would once again increase tariffs on Chinese goods by the end of this week. What followed has been a shock to the global markets with futures pointing at dramatic declines every day this week. Though some say that the decline are all but a speed bump, it still hasn't helped the fact that this drop is one of the worst seen all year. People like Kerry Craig of JPMorgan Asset Management think that a trade deal can still be reached. The expectations, however, have been readjusted to reflect a more long-term time horizon.
Eyes Turn Toward The Second Half Of The Week
Other analysts like Oanda Asia Pacific's Jeffrey Halley feel that investors are prudently "lightening their loads." Halley said, "My feeling is that investors are lightening their portfolios as a precaution."
All eyes are on the second half of this week.  As we reported on May 7th, Vice Premier Liu He, China's top trade negotiator will be heading to the US to talk trade this week.  
"Liu will be in the U.S. from May 9-10. The invite comes from both the U.S. Trade Representative Robert Lighthizer and Treasury Secretary Steven Mnuchin." Regardless of what "will happen," what has happened thus far has been an emotionally charged & very fragile global market. As this story develops we will continue to follow with more updates.
Chinese Negotiators To Visit US As Tariffs Trigger More Concerns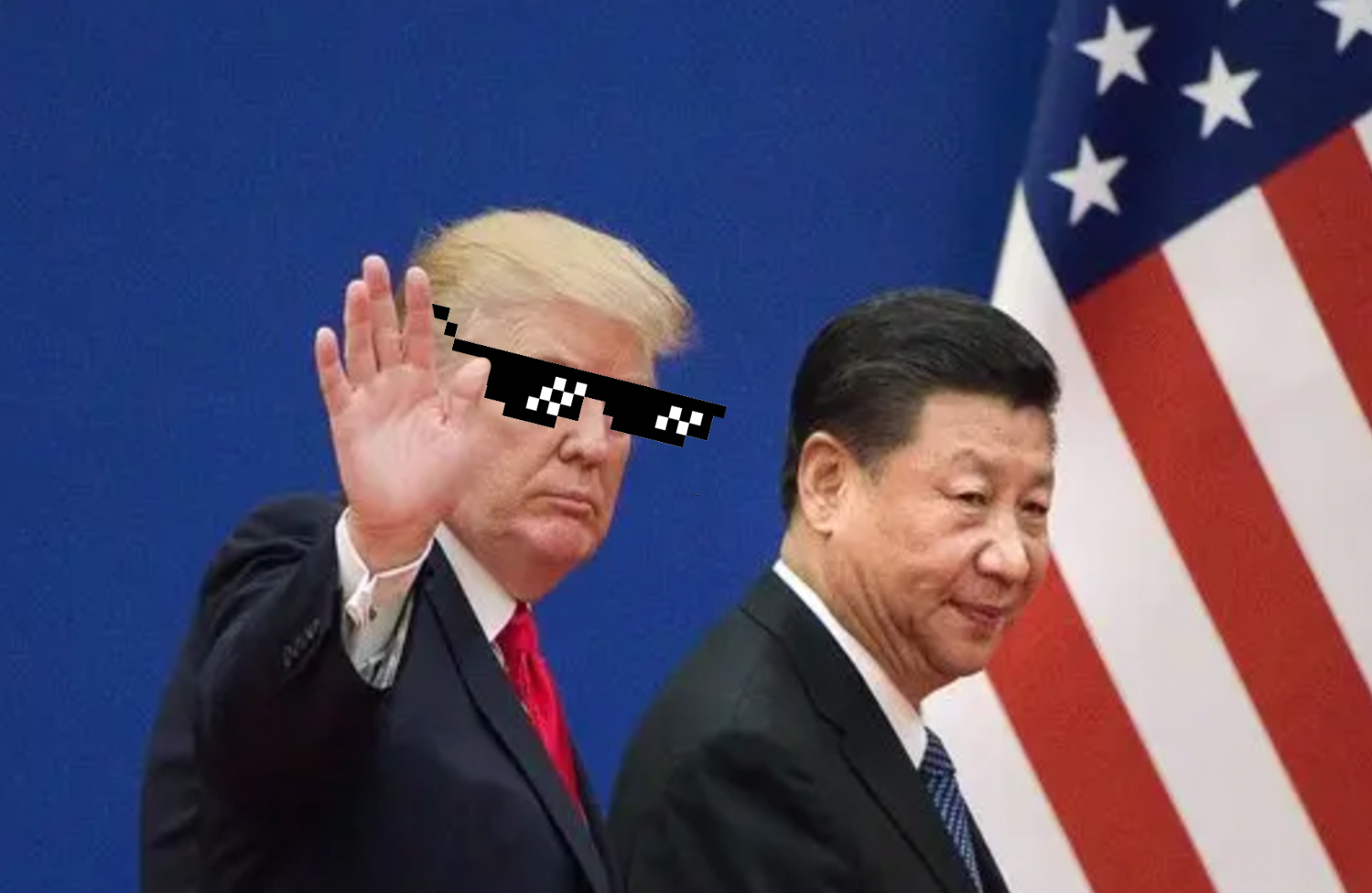 Vice Premier Liu He, China's top trade negotiator will be heading to the US to talk trade this week.  The two countries have been at odds for months now with China trying to leverage the current US tariff situation. Of course, the US has not helped things either by continuing to increase tariffs on Chinese goods. 
Liu will be in the U.S. from May 9-10. The invite comes from both the U.S. Trade Representative Robert Lighthizer and Treasury Secretary Steven Mnuchin. The markets took a hit on Monday after U.S. President Trump explained that he was not pleased with the speed of discussions and that he planned to raise tariffs by the end of the week. Chinese authorities initially considered delaying talks in light of this.
What's Next For China & The U.S.?
Both Mnuchin and Lighthizer were concerned after it was evident that talks weren't making progress. This was during a visit to Beijing just last week. Over the weekend, China sent a new draft of an agreement that outlined a pullback on certain language on several issues. These issues had "the potential to change the deal very dramatically," according to Mnuchin.
According to reports from the Global Times newspaper, China was prepared for other outcomes to the deal with the U.S. This also included a temporary breakdown. Furthermore, China had also planned to continue talks even if the U.S. decided to raise tariffs. Of course, time will tell but now we must see how the markets will react to these new developments coming from China.
Search Stock Price (StockPrice.com)