Here's What You Missed (3/4/19)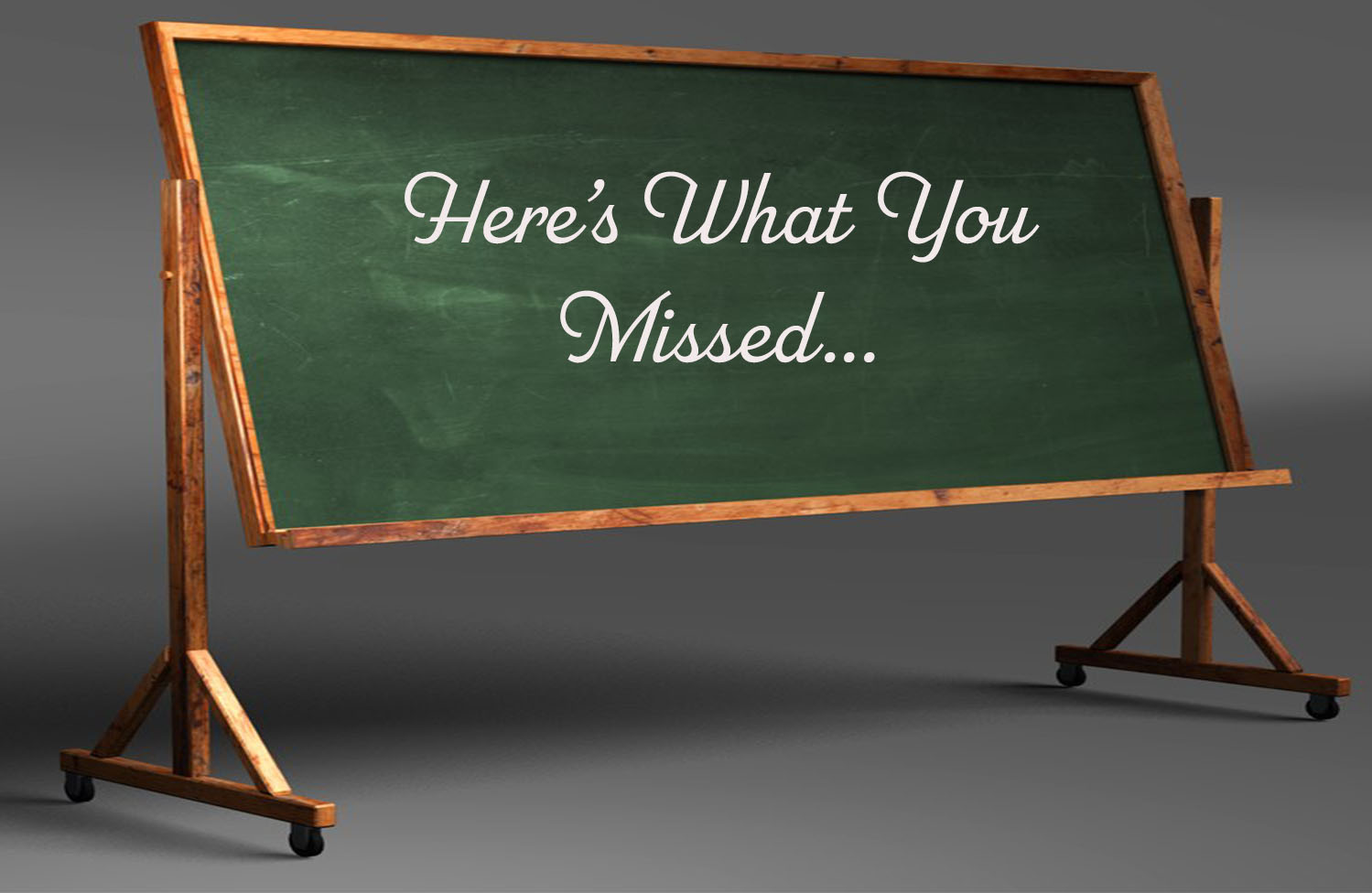 If you haven't had the opportunity to purchase products from a farmer's market, let me be the first to tell you that you are missing out. Not only is everything significantly cheaper than you'll find in a conventional grocery store, but the quality is incredible. First of all, vendors give out free samples of all their products which include, but are not limited to: fruits, veggies, cheeses, dips, meats, hummus, etc. Second, everything is certified organic, and grown without harmful pesticides.
Third, and most importantly, your purchases help local businesses thrive in an industry dominated by factory farms. It's like buying books from an independent bookstore versus a chain, you just feel better about your product because you know it came from a good location. If I haven't convinced you, ask anyone who's been to their local farmer's market and they'll tell you exactly the same stuff. 
Eat a piece of fruit, why don't you, and here's what you missed in the news yesterday.
Not So Fast, Mr. President
Last week, we spoke about President Donald Trump's intention to declare a national state of emergency to allocate funding for his wall project, and how Congress voted to pass a measure which would effectively block the President from doing so. Well, that measure went to the Senate and we've been patiently waiting to see how Senate members would vote. Interestingly enough, the measure has received bipartisan support because no member of government thinks President Trump has the right, or power, to spend money that was appropriated for other governmental operations.
According to reports, Sen. Rand Paul may be the final vote needed to block President Trump from his emergency declaration.
"I can't vote to give the President the power to spend money that hasn't been appropriated by Congress. We may want more money for border security, but Congress didn't authorize it. If we take away those checks and balances, it's a dangerous thing."

–Sen. Rand Paul 
The End Is Near
The Democrats are celebrating, but possibly too soon, at the fact that special counsel Robert Mueller's investigation into the Trump administration is nearly complete. Whether Mueller's report shows anything about President Trump's alleged collusion with Russia and the 2016 presidential election remains to be a mystery.
Perhaps the most important finding from Mueller's report will be if Russia, in fact, meddled with the 2016 election. Interestingly enough, members of the Democratic leadership are more focused on finding the secret cause necessary to introduce articles of impeachment against the President, but after news emerging about countless morally questionable actions, and no consequences, I don't believe Trump is going anywhere, anytime soon. 
"We're waiting for a report by people who weren't elected. Unfortunately, you put the wrong people in a couple of positions and they leave people for a long time that shouldn't be there and all of a sudden they are trying to take you out with bullshit, okay?"

-President Donald Trump 
Here's What You Missed (3/21/19)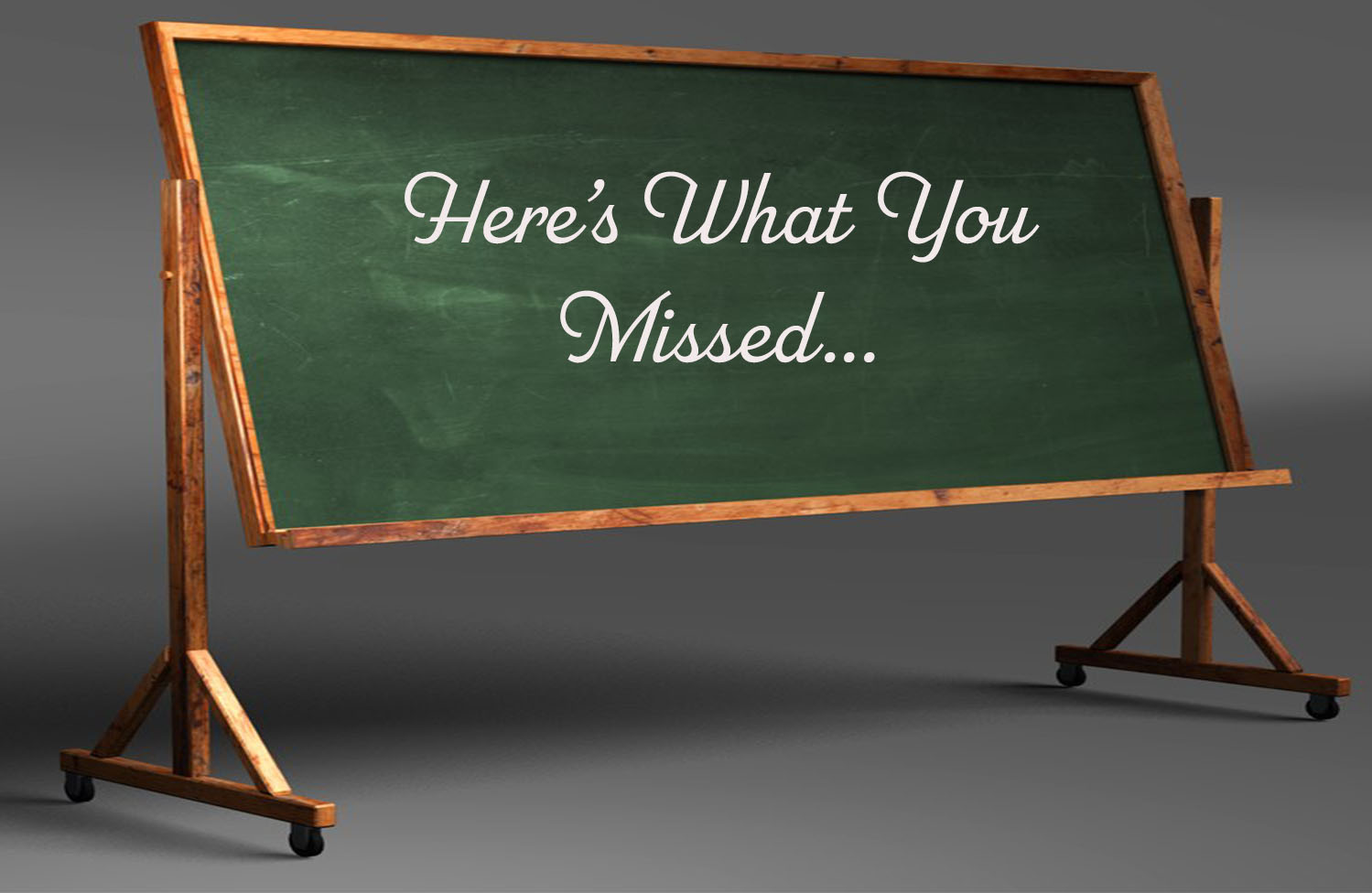 In many ways, babies are like full-grown adults. For starters, both are types of people, but that's a rather easy similarity, so let's move on. Both babies and adults get upset when they don't get what they want, but whereas babies will let themselves feel their emotions, adults will bottle these up or choose to take their anger out via their car horn in traffic. Secondly, when inebriated, adults act almost identically to that of an infant. Both have trouble walking, getting words out correctly, and keeping whatever they put in their body down. Adults and infants are inherently needy, and want to feel constantly loved and supported. The list is rather exhaustive so I'll just summarize by saying that some people need to act more maturely, and if they cannot do this, it's just because it's in their nature to act like babies.
I hope all of that made sense, and if it didn't, here's what you missed in the news yesterday.
Europe Doesn't Trust Google
] However, we've come to learn that behind all the glitz and glamor, some tech companies are always up to no good. On Wednesday, the European Commission slapped Google with a a fine for breaching EU antitrust rules. According to the official press release regarding the matter, Google has abused its market dominance by imposing a number of restrictive clauses in contracts with third-party websites which hinders any rival of the Company from placing their own ads on these sites.
In other words, Google has structured the online advertising playing field in their favor.
"Today the commission has fined Google €1.49 billion for illegal misuse of its dominant position in the market for the brokering of online search adverts. Google has cemented its dominance in online search adverts and shielded itself from competitive pressure by imposing anti-competitive contractual restrictions on third-party websites. This is illegal under EU antitrust rules. The misconduct lasted over 10 years and denied other companies the possibility to compete on the merits and to innovate – and consumers the benefits of competition…"

–Margrethe Vestager, Commissioner, European Commission 
The European Commission shared that over the course of the last few years, through AdSense for Search, Google has held market shared above 90% in the national markets for general search, making it near impossible for competitors in online search advertising to sell ad space within Google's search engine results pages.
He's At It Again
Regardless of one's political affiliations, we can all agree that President Donald Trump has an affinity for making sure he dominates the headlines on a near-daily basis. This time, President Trump is catching heat for accusing John McCain, the late Senator, of misleading the White House about his vote to repeal the Affordable Care Act. Let's make one thing clear, you're really not supposed to speak ill of the diseased, no matter who you are. Moving on, it was proven that Trump's claims regarding McCain's vote on the ACA, back in the day, were false. Now, Trump is getting flack for both accusing someone who isn't alive, and for doing so in falsehood.
Here's What You Missed (3/20/19)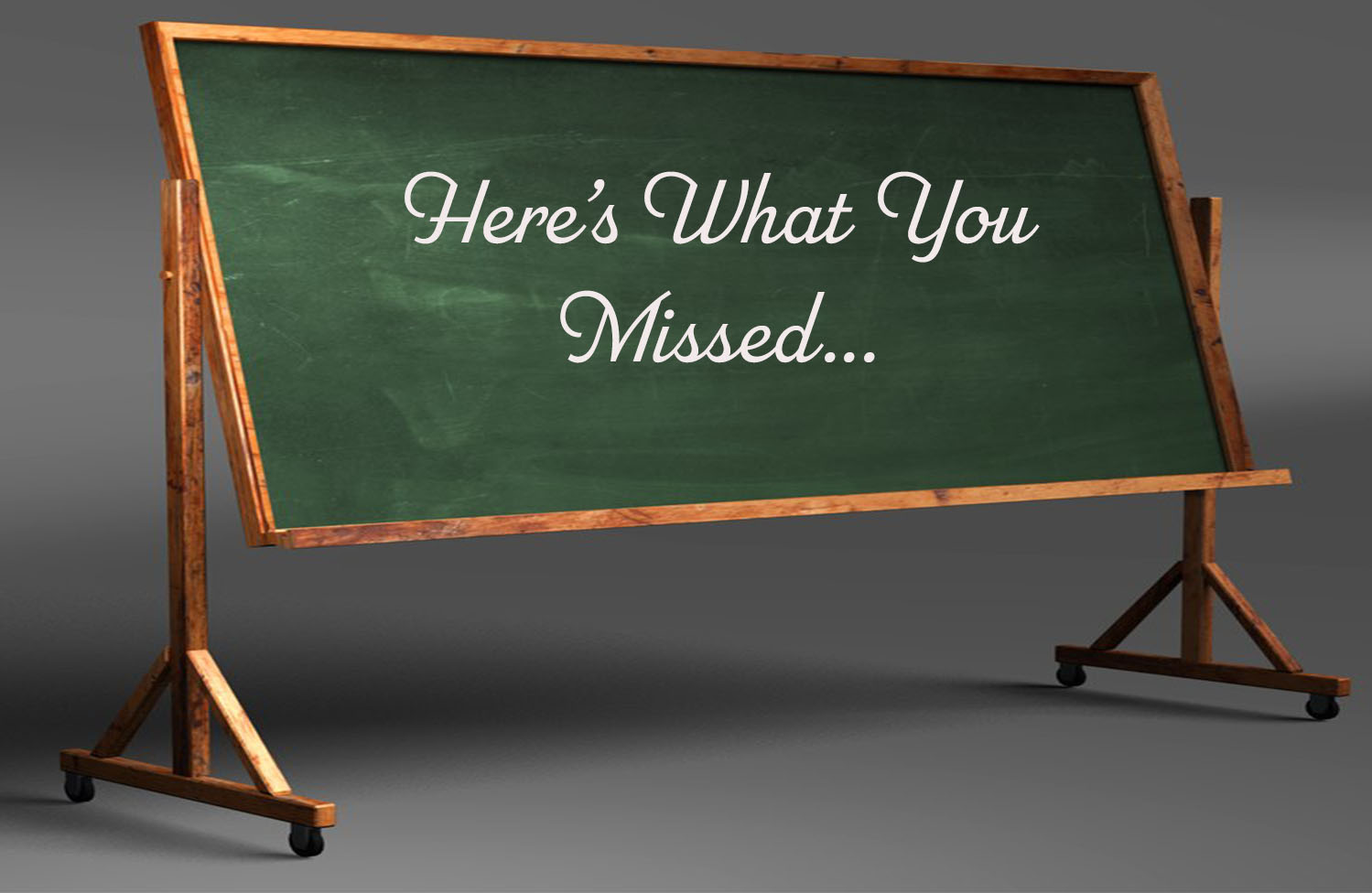 In life you will meet a plethora of people, and, believe it or not, not every person will be someone you enjoy meeting. You'll come across people with bold opinions, but not enough courage to share them with you, or maybe you'll speak to someone with a relatively low-stakes opinion but they'll talk your ear off about it. Of the people I've come in contact with, my favorites are the ones who look you dead in the eye, and make you feel like you're heard when you speak.
These people, though potentially strange to you, will take a vested interest in what you have to say, and there's no better feeling in the world. In addition to this, when you sense mutual respect in a dynamic, that's also incredible. What I'm trying to say is that there are billions of people on this planet and, while many are afraid to admit it, some truly want to meet you. 
Get out there and meet some new friends, here's what you missed in the news yesterday.
Google Tron
Google on Tuesday announced the unveiling of a video game streaming service called Stadia which will allow users to play the game that they love without the need for purchasing wallet-emptying consoles or computers. In terms of rendering the games for user play, this work will be handled by Google's cloud platform. Per the details of the official announcement, with Stadia, YouTube watchers will be able to click "Play now" at the end of a video and their game will start within five seconds. Perhaps the craziest part about Stadia is that the "data center is the platform," meaning that players can start at one platform and continue where they left off on any advice capable of connecting to Google.
Gamers can use keyboards and mice, or use a specially-designed Stadia controller that will be sold later in the year. According to Google, Stadia will support 4K gaming t 60fps with HDR, with plans to allow for 8K gaming in the near future. The only missing piece of Google's into the billion-dollar gaming industry is that the Company has yet to sign on game studios to build a gaming library for Stadia. Because the platform won't require a console, it may very well only work with games designed for Stadia.
"The power and accessibility of streaming will give billions unprecedented opportunities to play video games in the future. We are proud to partner with Google on Stadia, building on what we've learned with Project Stream via Assassin's Creed Odyssey. This is only the beginning, and we can't wait to continue collaborating closely with Google on what's next for Stadia."

–Yves Guillemot, Chief Executive Officer, Ubisoft
Kamala The Way Up
We're getting closer and closer to the upcoming 2020 presidential election and the candidates are hot on the trail to convince Americans to vote them into office. According to a new poll conducted by CNN, Sen. Kamala Harris shot up eight points on Tuesday, with her having only gained support in the week after the declaration of her candidacy. The poll also found that voter excitement is shaping up to outpace the level seen for any presidential election since 2000. 40% of respondents said they are "extremely enthusiastic" about voting for president. My hope is that those people actually get out and vote!
Here's What You Missed (3/19/19)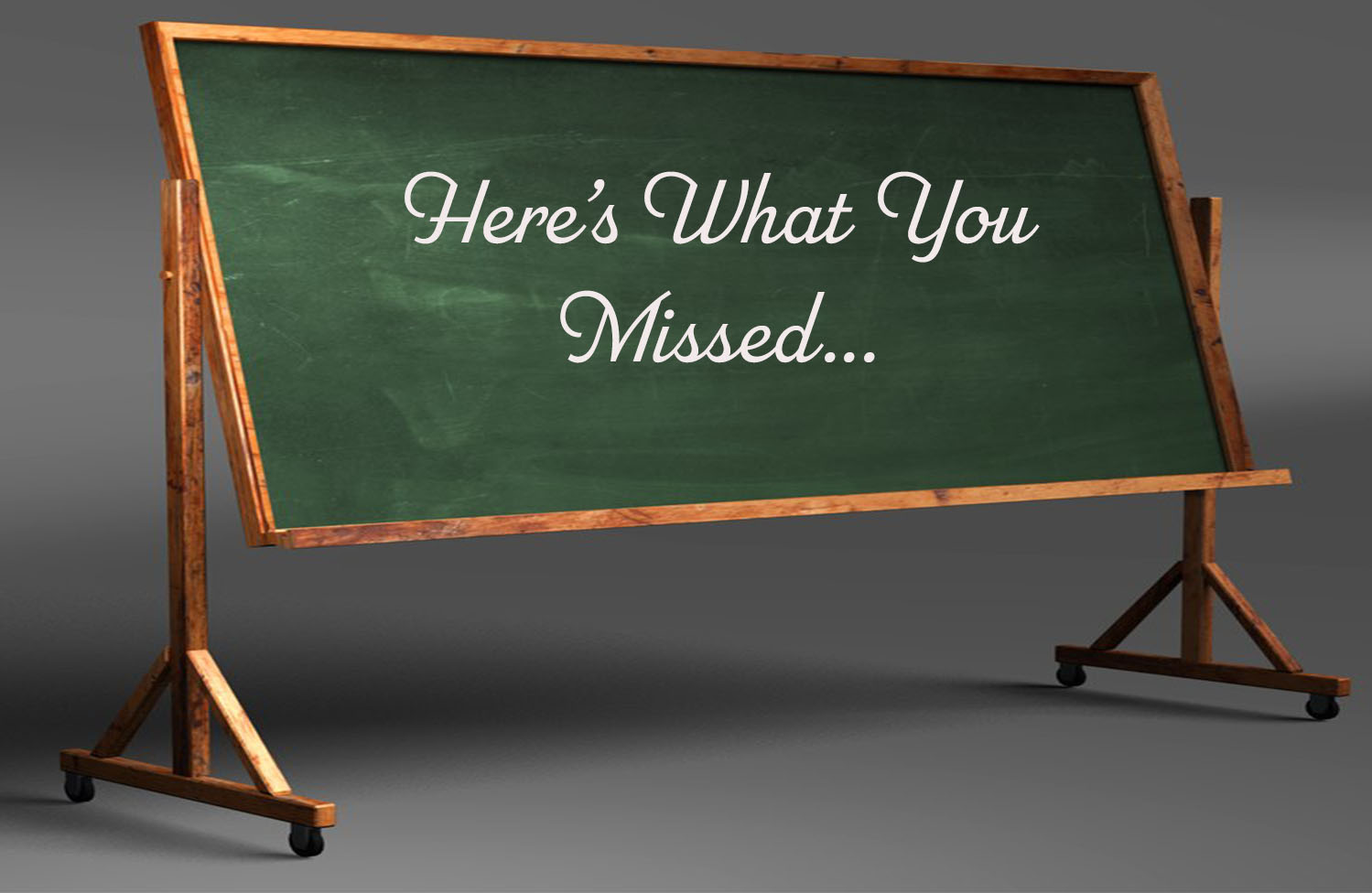 Few people realize that what it means to be a kid, in society, has dramatically changed over the course of the last few years. It's almost as if we are expecting kids to grow up so fast that we cut their childhoods short. For example, in America, there are pre-schools that parents give arms and legs to attend because, twenty years down the line, students who attended these pre-schools ended up attending Ivy League universities.
We've seen, firsthand, with the college scandal all over the news the last couple of weeks, that the majority of these parents cared more about attending elite schools than the kids did. Why can't we place emphases on things like going outside, having good moral values, treating others with respect? Why do we need children to start thinking about college as soon as they're born, or ask them what they want to do when they grow up?
Let kids be kids, and here's what you missed in the news yesterday.
Welcome To The Space Web
After four years and billions in funding requests, OneWeb launched and deployed the first of six satellites in a planned constellation of hundreds several weeks ago. For those unfamiliar with OneWeb, it is one of few companies, including SpaceX, determined to use thousands of satellites to create a global-internet system for every person on the planet. Per TechCrunch's profile on the company, OneWeb plans on launching nearly one-thousand satellites to about a 1,100-kilometer low Earth orbit, where these devices "will be able to provide broadband to practically anywhere on Earth."
In their pursuit of covering every nook and cranny of the planet with internet, OneWeb has raised nearly $1.5 billion in funding to start mass production of their satellites. Prior to last month's launch, investors were concerned with the future of the Company and its ability to meet its self-set deadlines. Following the launch, we now know that OneWeb means business.
"With the recent successful launch of our first six satellites, near-completion of our innovative satellite manufacturing facility with our partner Airbus, progress towards fully securing our ITU priority spectrum position, and the singing of our first customer contracts, OneWeb is moving from the planning and development stage to deployment of our full constellation…"

–Adrian Steckel, Chief Executive Officer, OneWeb
Donald Gets Twitter Happy
Most Americans are aware of the fact that President Donald Trump has a slight inkling towards using Twitter to share his feelings on a multitude of happenings around the White House, or even the country for that matter. Having said that, over the weekend, President Trump broke his personal record for tweets when he birded out twenty-nine different tweets. Contrary to his track record, none of his weekend-tweets were jarring or racist, but more so quantitative and exhaustive.
"We have a seriously dangerous normalcy bias, where we move on because we desperately want to pretend it's okay. Trump's Twitter meltdown today — which shows a deranged and unhinged person — will just be forgotten by Monday afternoon. But the deranged man will still control the nukes…"

–Brian Klass, Political Scientist 
Search Stock Price (StockPrice.com)