Here's What You Missed 4/4/19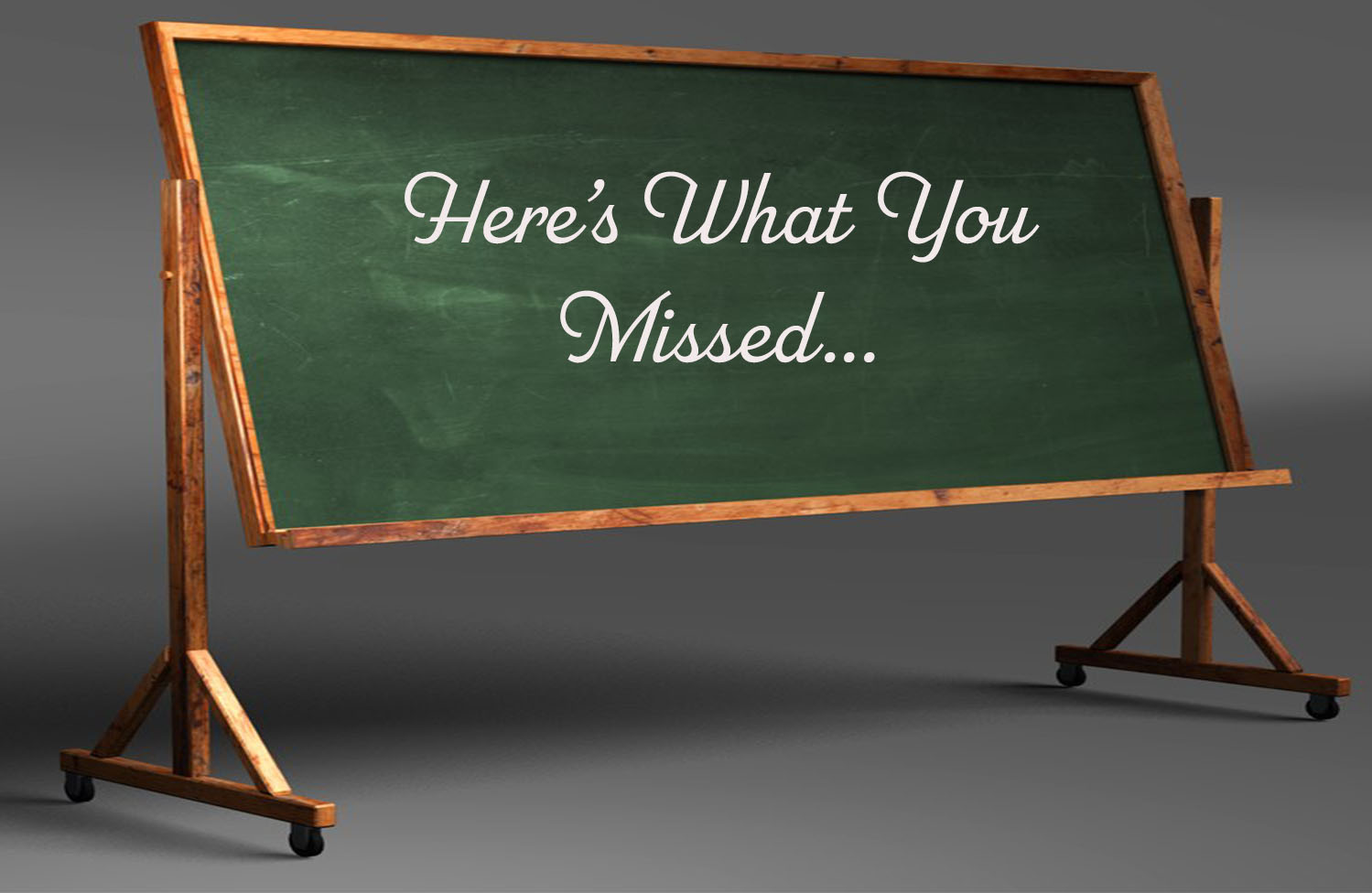 Why are there so many songs about rainbows, and honestly, what is on the other side? According to several experts, rainbows are visions as well as only illusions, but after further study, they truly have nothing to hide. Then again, we've been told this and some choose to believe it. I have a feeling they're wrong, wait and see. Who ever said that every wish would be heard and answered and wished on the morning star? Clearly someone thought of this concept and someone subsequently believed it. Look what it's done so far. What is so amazing that keeps us stargazing? What do we think we might see? Perhaps one day we'll find it, the rainbow connection. The lovers, the dreamers, and me.
I hope you enjoyed what just went down, but here's what you missed in the news yesterday.
Facebook…Why Do We Even Bother?
It's almost painful how often Facebook has dropped the data privacy ball over the last few months. To be honest, I'm fairly close from closing my own account in an effort to secure my private information. According to a TechCrunch report released this week, over 540 million user profiles were exposed due to two separate third-party companies who failed to keep them safe. As for the team that discovered the data exposure, the UpGuard Cyber Risk team today reported that Cultura Colectiva, a Mexico-based media company exposed "146 gigabytes of records including comments, likes, reactions, account names, FB Ids and more."
Given the increasing value of data among the tech industry, one would think that Facebook would be more careful with which companies it works with/shares user data with. In all fairness to Zuckerberg and his team of rag-tag engineers at Facebook, mistakes happen, especially with computers. Having said that, Facebook has dominated the headlines over the last six months for several "mistakes" that bring to mind the question of whether our data is truly safe when stored on internet databases and social media sites.
"For app developers on Facebook, part of the platform's appeals is access to some slice of the data generated by and about Facebook users. For Cultura Colectiva, data on responses to each post allows them to tune an algorithm for predicting which future content will generate the most traffic. The data exposed in each of these sets would not exist without Facebook, yet these data sets are no longer under Facebook's control. In each case, the Facebook platform facilitated the collection of data about individuals and its transfer to third parties, who became responsible for its security."

–UpGuard
Mr. Trump, Your Taxes, Please…
After years of birther movements and lascivious acts, it seems as thought the tables have turned. On Tuesday, House Ways and Means Committee Chairman Richard Neal submitted a formal request for the tax returns from President Donald Trump. Transparency for U.S. presidents is one thing, but especially considering the doubt and mistrust from the Democratic Party towards Trump, it would serve him well to share his taxes.
"Consistent with its authority, the Committee is considering legislative proposals and conducting oversight related to our Federal tax laws, including, but not limited to, the extent to which the IRS audits and enforces the Federal tax laws against a President. Under the Internal Revenue Manual, individual income tax returns of a President are subject to mandatory examination, but this practice is IRS policy and not codified in the Federal tax laws…"

–Richard E. Neal 
Fed Announces No Rate Cuts, But Sees A Cut In The Future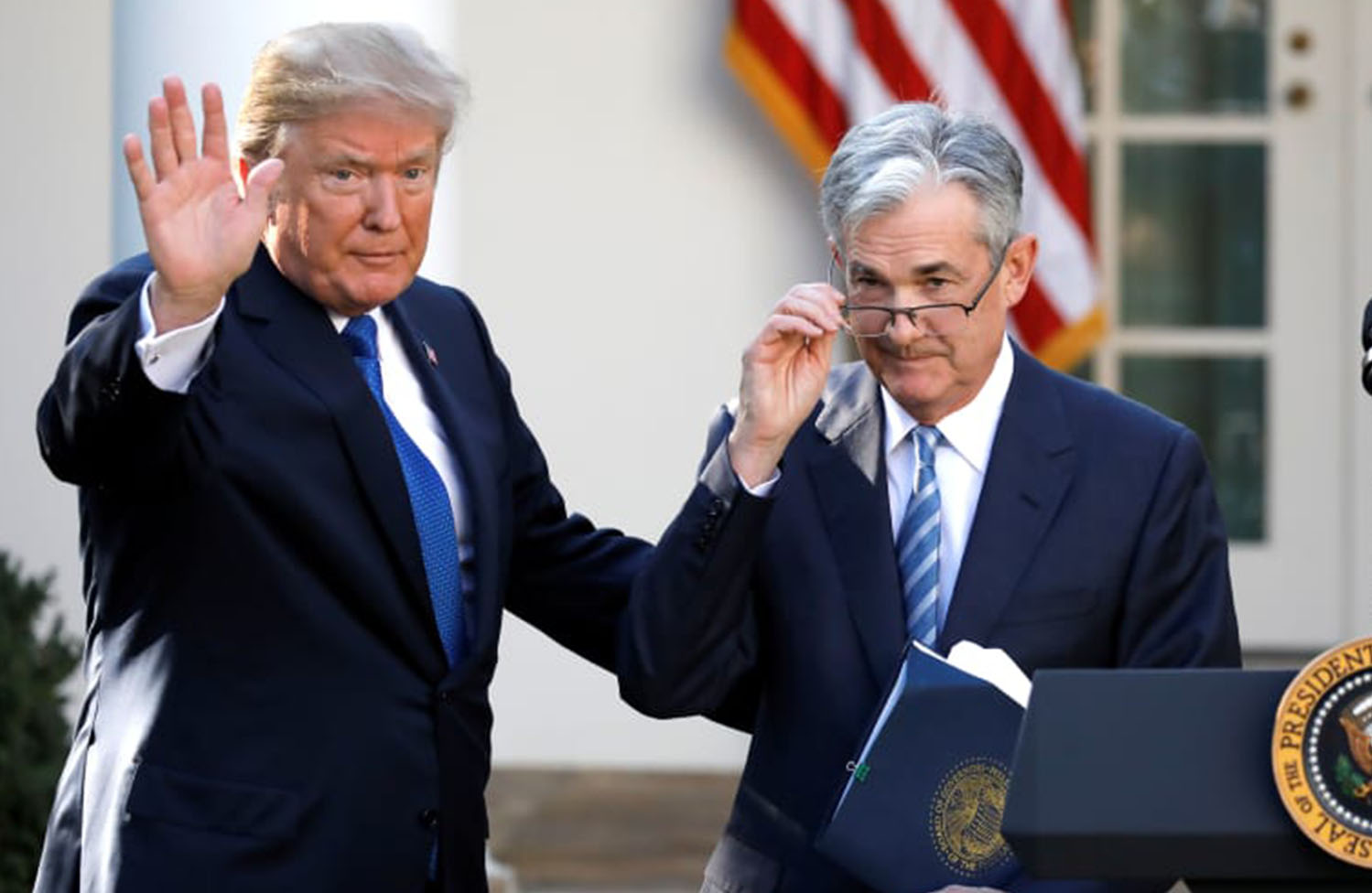 For the past couple of years, the United States Federal Reserve has been in the middle of a lot of speculation. The trade war between the United States and China has created a clamor for cuts in interest rates.
But on Wednesday, the Fed held the interest rates as they were. Furthermore, the Fed officially announced that no cuts in interest rates were forthcoming in 2019. It's interesting to note that the markets are betting heavily on a forthcoming rate cut from the Fed. Some even expect the cuts to be formalized in July.
Rate Cut Ahead?
The Fed has ruled out the possibility of any cuts this year (allegedly). But many market watchers believe that a lot depends on how the market conditions evolve over the coming months. The uncertainty regarding the trade war with China is a major problem.
Yet experts believe that if it turns into a prolonged skirmish, then the Fed might reconsider its position. The United States President Donald Trump has led been campaigning for lower rates from the Fed for some time.
After having delivered his statement on Wednesday, the Chairman of the Federal Reserve Jerome Powell seemed to imply that rate cuts could not be completely out of the question in 2019.
"Many participants now see the case for a somewhat more accommodative policy has strengthened."
The decision by the Fed was possibly one of the most-watched events in recent times. Long-term ramifications are the main concern.
Market participants had been calling for multiple cuts. But the Fed voted to keep benchmark rates within the 2.25% and 2.5% range. It was the range that had been back in December when the Fed had controversially raised the interest rates. The voted had been passed 9-1 in favor of holding the rate.
Trade Talks Fail, What's Next For The Market?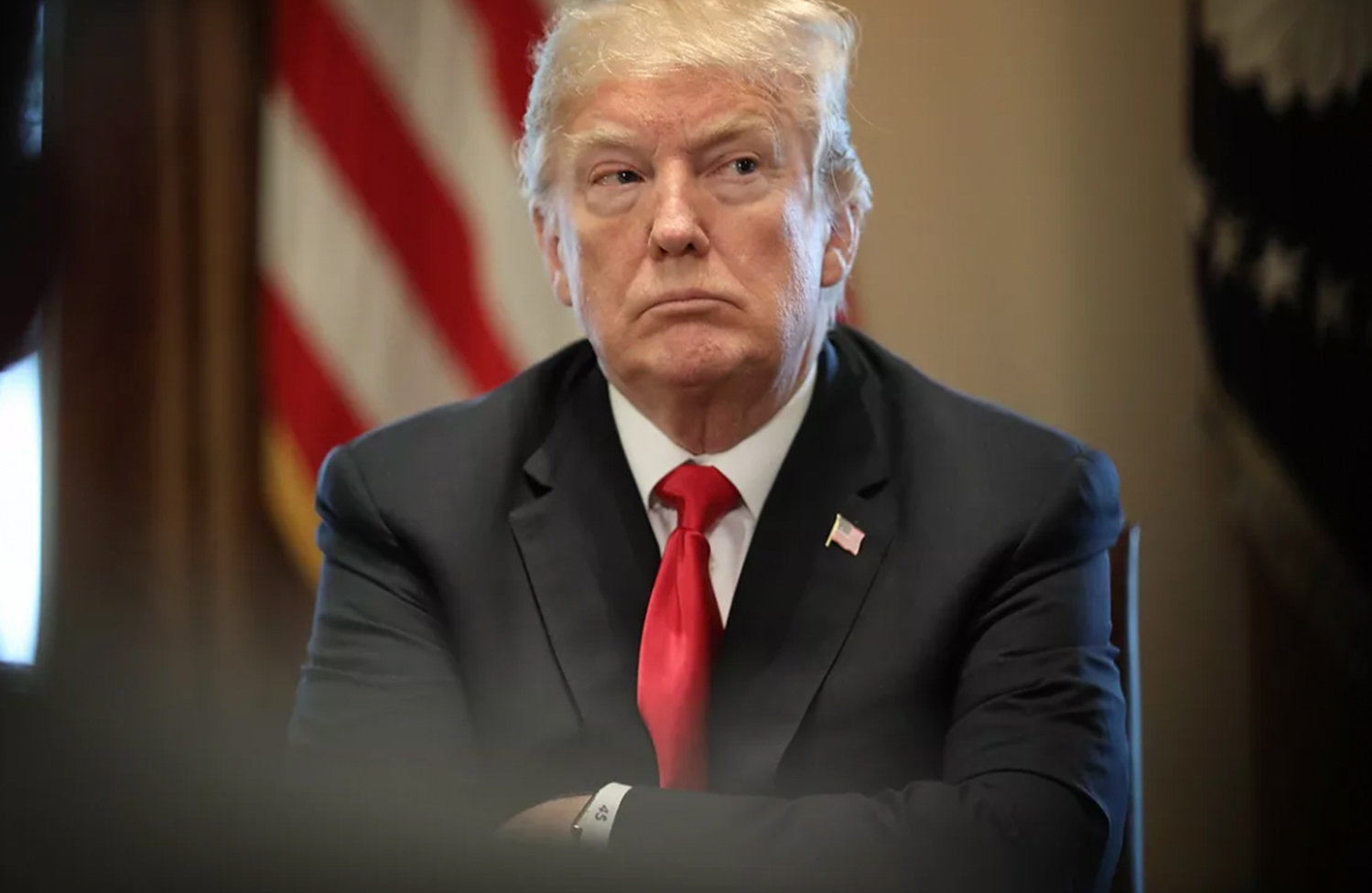 The trade war between the United States and China has probably been the biggest economic and diplomatic development since the turn of the year. Although the world's two biggest economies were locked in talks for months over a new trade deal, it all unraveled quickly.
This happened when US President Donald Trump stated that the Chinese went back on their word. He then imposed tariff hikes on Chinese goods last Friday. The tariffs were raised to an astonishing 25% on goods worth $200 billion. Although Trump might believe this might bully the Chinese into submission, many experts believe that might not be the case.
Difficulty in Completing Deal
The President had imposed these tariff hikes right before the Chinese delegation was supposed to show up at Washington. This was for which many had believed was going to be the last round of talks. However, experts now feel that the escalation of tensions between the two countries following the latest developments will make it difficult to reach a deal that could be considered a win for the US. As soon as the tariffs kicked in, Beijing announced that it was looking at countermeasures as well. However, there were no specifics on the nature of these measures.
Last year, the two nations had been embroiled in a damaging retaliatory tariff war and it could lead to a protracted trade war, if the Chinese decided to resort of the same tactics. The Chinese delegation is going to be in Washington this week to engage in another round of talks but it is believed that a binding trade deal is unlikely to be signed.
Is A Trump Win Likely?
One of the biggest reasons why the deal might not be signed anytime soon is perhaps the fact that the US President needs to be able to claim it as a win for himself. The President has staked his personal weight behind a favorable deal for the US. But with every passing day, it is looking increasingly unlikely that it is going to happen.
If that is to happen, then China's entire way of doing business will need to change. This is starting at intellectual property theft and expands to technology transfers by force from US companies. If those things are not part of the deal, then it would not be the sort of deal that can be claimed as a win for the US. It doesn't help that today, China came in with its own tariffs. China will raise tariffs on $60 billion in U.S. goods, the Chinese Finance Ministry said Monday.
And in true Trump fashion, the U.S. may not be done retaliating. The U.S. President has threatened to put 25% tariffs on $325 billion in Chinese goods that remain untaxed. The president has signaled he is content leaving the duties in place, arguing they will damage China more than the U.S. What are your thoughts?
Can 102 Words Really Impact Stock Prices?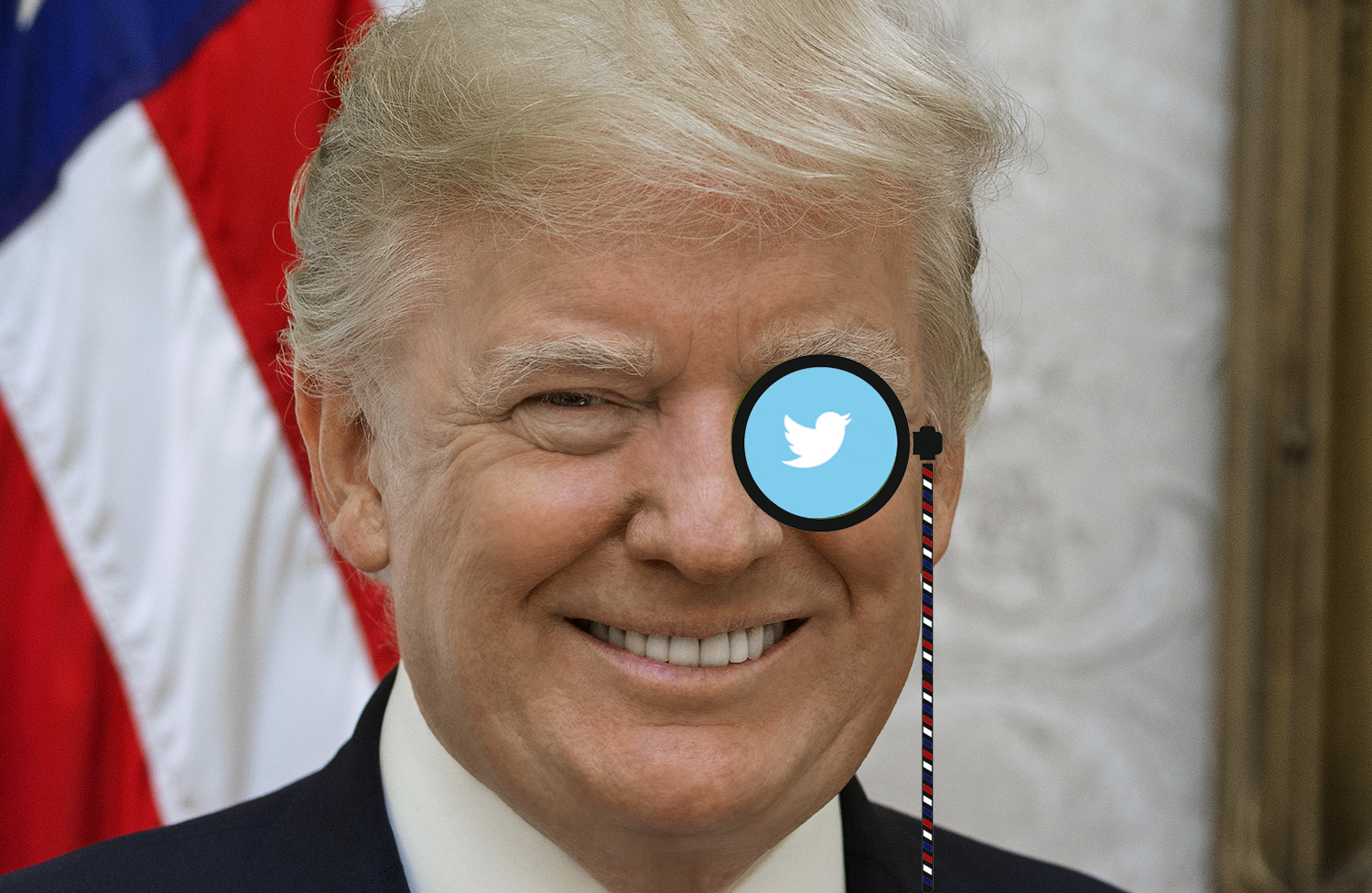 In short, the answer is yes. We've witnessed, first hand, this week how just a few words can drastically impact the stock market. If you're just tuning in, at the beginning of the first full week of May, U.S. President Donald Trump Tweeted out a 102-word post that ended up triggering a sell-off costing the global markets around $1.36 TRILLION…with a "T"!
The "Trump Tweet" expressed that he would once again increase tariffs on Chinese goods by the end of this week. What followed has been a shock to the global markets with futures pointing at dramatic declines every day this week. Though some say that the decline are all but a speed bump, it still hasn't helped the fact that this drop is one of the worst seen all year. People like Kerry Craig of JPMorgan Asset Management think that a trade deal can still be reached. The expectations, however, have been readjusted to reflect a more long-term time horizon.
Eyes Turn Toward The Second Half Of The Week
Other analysts like Oanda Asia Pacific's Jeffrey Halley feel that investors are prudently "lightening their loads." Halley said, "My feeling is that investors are lightening their portfolios as a precaution."
All eyes are on the second half of this week.  As we reported on May 7th, Vice Premier Liu He, China's top trade negotiator will be heading to the US to talk trade this week.  
"Liu will be in the U.S. from May 9-10. The invite comes from both the U.S. Trade Representative Robert Lighthizer and Treasury Secretary Steven Mnuchin." Regardless of what "will happen," what has happened thus far has been an emotionally charged & very fragile global market. As this story develops we will continue to follow with more updates.

Join Our Newsletter
Get stock alerts, news & trending stock alerts straight to your inbox!
We keep all user information pricate & promise to never spam.*
Search Stock Price (StockPrice.com)