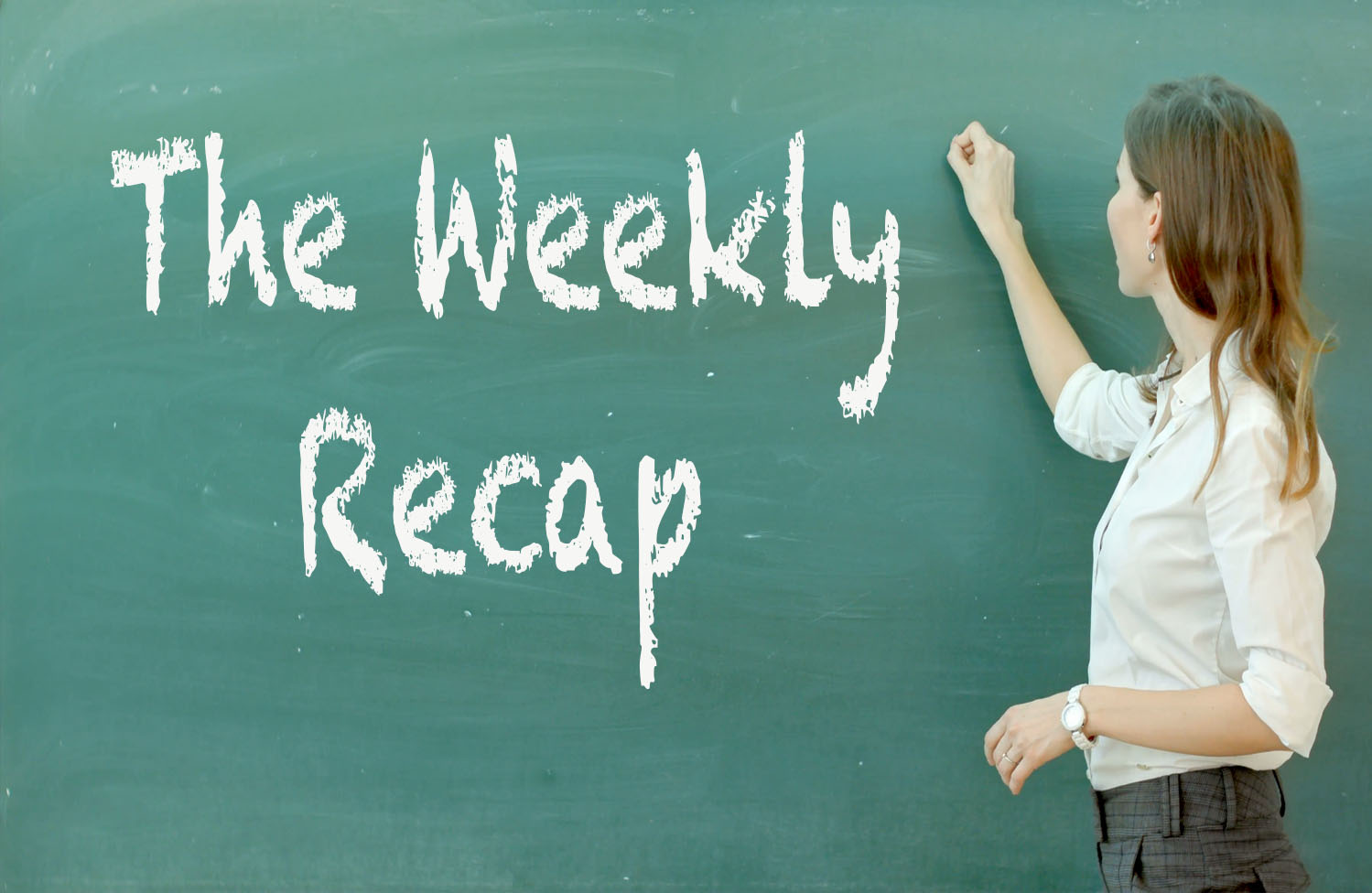 As we've come to realize, there are elements of history from human existence that we are less than proud of. We believed, for hundreds of years, that slavery was both completely necessary, as well as in no way racist. There was a period of time where the best medical advice when sick was to allow someone working in an apothecary to drain your blood with leeches.
Suffice to say we have grown quite a bit since then, but it is solely because we use our past to inform our present and not make these errors once more. In congruence with this sagely wisdom, it only makes sense that we recap the previous week's events, so here's one of our famous weekly recaps. 
Trump Goes Nuclear
U.S. Secretary of State Mike Pompeo announced on Friday that the United States will formally begin the process of withdrawing from the Intermediate-Range Nuclear Forces Treaty, a Cold War-era armistice agreement with Russia that has served as the most significant piece of anti-nuclear proliferation legislation in recent history. Pompeo said that "Russia has refused to take any steps to return to real and verifiable compliance over these 60 days," and because of this, the U.S. wants out.
"To this day, Russia remains in material breach of its treaty obligations not to produce, possess or flight test a ground-launched intermediate range cruise missile system…The United States will therefore suspend its obligations under the INF Treaty effective February 2, and we will provide Russia and other treaty parties with formal notice that the United States is withdrawing from the INF Treaty effective in six months pursuant to Article 15 of the treaty."

–U.S. Secretary of State Mike Pompeo 
In perhaps the most embarrassing geopolitical example of "if they don't have to, why should we?," the Trump administration decided that the US no longer wishes to be unilaterally bound by the INF treaty, and Russia is to blame. For you non-history buffs out there, my apologies for glazing over the explanation of the INF.
The treaty was signed back in 1987 by Ronald Reagan and Soviet leader Mikhail Gorbachev, which prohibited the US, and Russia, from fielding ground-launched cruise missiles capable of flying between 310 and 3,420 miles. Following the nastiness of the Cold War, the INF treaty was the white flag both countries needed to see to calm things down a bit. 
Please Don't Sign My Yearbook
Over the weekend, it was revealed that Virginia Gov. Ralph Northam may have been a card-carrying member of the Ku Klux kLan in the mid-80. Several unanimous calls from several politicians including Rep. Karen Bass, chairwoman of the Congressional Black Caucus, who said that the Governor "does not understand the seriousness of his actions." Though Gov. Northam has yet to admit to the media why he was dressed in the infamous white robes, he did apologies for appearing in the photograph on his yearbook page.
Plate…Date…Grate…Great…State Of The Union
The upcoming State of the Union, delivered by President Trump, was originally set for Jan. 29, but there was a slight snafu related to that clumsy little partial shutdown of the federal government which delayed the speech just a bit. Though the President recently addressed the American public, nearly three weeks ago, and informed viewers of the dire need for a border wall to be built along the U.S.-Mexico border, he'll get another crack at it on Tuesday, Feb. 5, 2019.
If we utilize President Trump's current relationship with Congress as a litmus test for how our nation is feeling, overall, the future doesn't seem all that positive. After a nearly forty-day long government shutdown, the newly instated 116th Congress was made privy to the inconvenient truth that our President will go to any length necessary to get his points across.
If it wasn't a government shutdown, it was public threats to declare an official state of emergency so that, through some bizarre loophole, the U.S. military could be deployed as the President's personal construction team to build his wall. But President Trump trekked onward, deciding to withdraw all U.S. troops from Afghanistan and Syria without asking permission of Congress, or really any government official for that matter. 
It won't help that as President Trump delivers his speech, he'll be directly under the vicious glare of House Speaker Nancy Pelosi (D-CA), who has made it quite clear that she is less than pleased with the President
Can You Read This Sentence?
In other President Trump-related news, his former 2016 presidential campaign manager, Paul Manafort, will reportedly be receiving his sentence on March 13, following his submission of a guilty plea on Monday. Manafort was one of the first people named in Robert Mueller's special counsel investigation into Russia's alleged interference in the 2016 presidential election.
In addition to his upcoming sentencing, Manafort will be tried later for potentially breaching his plea agreement. Per the official court filing:
"…After signing the plea agreement, Manafort committed federal crimes by lying to the Federal Bureau of Investigation and the Special Counsel's Office on a variety of subject matters, which constitutes breaches of the agreement. The government will file a detailed sentencing submission to the Probation Department and the Court in advance of sentencing that sets forth the nature of the defendant's crimes and lies, including those after singing the plea agreement herein…"

–U.S. District Court for the District of Columbia 
Mower, I Barely Know..
The ingenious minds responsible for some of the world's most innovative tech companies have informed us, over the past few years, of their foray into projects related to self-driving vehicles, drone parcel delivery services, and, as it relates to today's lesson, robotic lawnmowers. Back in 2016, Robin Autopilot was founded to take the pain out of maintaining a well-kept lawn, an issue that we can all get behind, right?
"We were trying to find lawn care companies that were reliable, having to pay with cash or checks under doormats. I mean, we're all tech guys from the 21st century, and it was hard to believe that there's this $70 billion business that still operates the same way it did 30 years ago…"

–Justin Crandall, co-Founder, Robin 
Robin's automated mowing bots use a magnetometer rather than wireless or IR sensors, and cost roughly $100 – $150, but if that seems expensive, the Company claims that their electric-powered little fellows are eons away from traditional mowers, in terms of sustainability.
According to their website, one hour of mowing with a regular lawnmower emits "as much pollution as eleven hours in your car, and the mower spews 87 lbs. of greenhouse gases into the air each year." Given that air pollution is one of the world's most significant environmental health risks, Robin's catering to consumers interested in living past their forties may serve them well as the Company continues to releases mowers. 
Man, Those Were The Days
Days after Virginia's governor was found to have proudly worn Ku Klux Klan attire, the state's Attorney General Mark Herring admitted to the news media that he wore blackface during a college party in the late 1980s. I mean, to be fair, everything was weird in the 80s, so he'll get off easily right?
Trying to remedy the situation, Attorney General Herring issued a statement which said:
"…In 1980, when I was a 19-year-old undergraduate in college, some friends suggested we attend a party dressed like rappers we listened to at the time, like Kurtis Blow, and perform a song, It sounds ridiculous even now writing it. But because of our ignorance and glib attitudes — and because we did not have an appreciation for the experiences and perspectives of others — we dressed up and put on wigs and brown makeup…"

-Mark Herring, Attorney General (VA)
Amazon Claps Back
In the early 90s, after Woody Allen divorced separated from his then-wife, actress Mia Farrow, he began an intimate relationship with his ex-wife's adopted daughter, Soon-Yi Previn. At the time of their budding relationship, Allen was 57, and Soon-Yi had just turned 24. Those some would argue that their relationship was inappropriate, it wasn't until later that year when Allen would be accused of sexually assaulting his adopted daughter, Dylan Farrow. The reason I bring this up is because Woody Allen today filed a $68 million lawsuit against with the Southern District of New York against Amazon who has halted a four-picture deal with Allen amidst recirculation of his sexual assault allegations. 
"Amazon has tried to excuse its action by referencing a 25-year-old, baseless allegation against Mr. Allen, but that allegation was already well know to Amazon (and the public) before Amazon entered into four separate deals with Mr. Allen…and, in any event it does not provide a basis for Amazon to terminate the contract. There simply was no legitimate ground for Amazon to renege its promises."

-Language from lawsuit filed by Woody Allen against Amazon 
At a time where the "Me Too" movement has given voices to individuals who only now have felt truly comfortable to share stories of sexual assault, harassment, and rape, Allen's lawsuit represents another actor trying to live his life in denial of the fact that he committed intolerable acts earlier in his life. We cannot escape our faults if we try to bury them without consequence, and Amazon's placing of Allen's new films on the back burner is proof enough of this fact. 
Never A Dull Moment
Surprising no one, special counsel Robert Mueller's investigation has continued without end, and many believe the end is nowhere in sight. In recent news, acting Attorney General Matthew Whitaker informed the House Judiciary Committee on Thursday that he will not appear before the panel at the end of this week unless Chairman Jerry Nadler drops his subpoena threat, according to Politico.
"Based upon today's action, it is apparent that the Committee's true intention is not to discuss the great work of the Department of Justice, but to create a public spectacle. Political theater is not the purpose of an oversight hearing, and I will not allow that to be the case. 

-Attorney General Matthew Whitaker
Looking Forward
Following President Trump's State of the Union address, we have seen a substantial amount of speculation regarding how the Democratic leadership will respond to Trump's comments. In the days after, Sen. Elizabeth Warren officially declared that she will be running for president in the 2020 democratic primary. We have over a year before the Iowa Caucus, but a lot can happen in that time.
Fed Announces No Rate Cuts, But Sees A Cut In The Future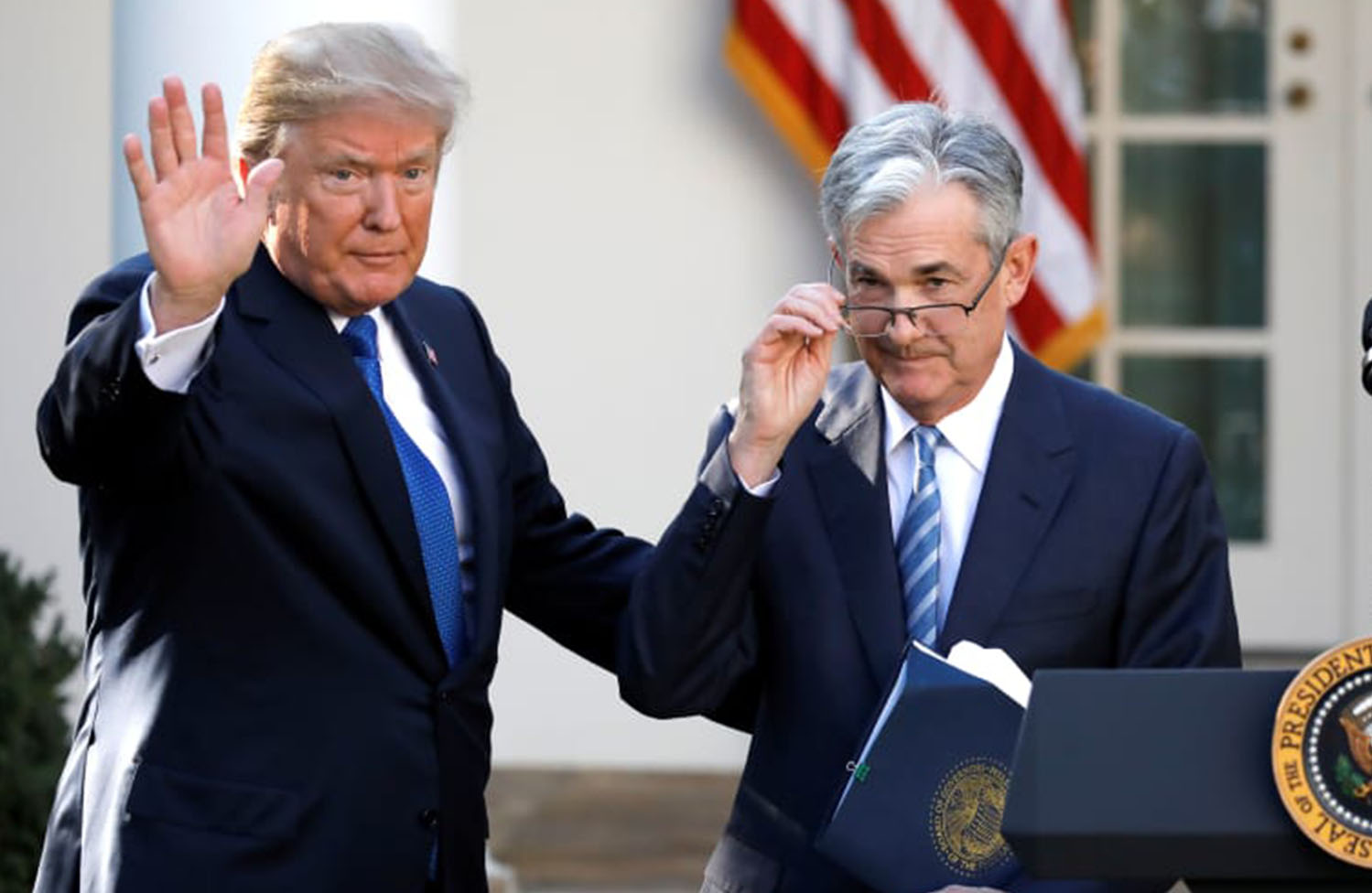 For the past couple of years, the United States Federal Reserve has been in the middle of a lot of speculation. The trade war between the United States and China has created a clamor for cuts in interest rates.
But on Wednesday, the Fed held the interest rates as they were. Furthermore, the Fed officially announced that no cuts in interest rates were forthcoming in 2019. It's interesting to note that the markets are betting heavily on a forthcoming rate cut from the Fed. Some even expect the cuts to be formalized in July.
Rate Cut Ahead?
The Fed has ruled out the possibility of any cuts this year (allegedly). But many market watchers believe that a lot depends on how the market conditions evolve over the coming months. The uncertainty regarding the trade war with China is a major problem.
Yet experts believe that if it turns into a prolonged skirmish, then the Fed might reconsider its position. The United States President Donald Trump has led been campaigning for lower rates from the Fed for some time.
After having delivered his statement on Wednesday, the Chairman of the Federal Reserve Jerome Powell seemed to imply that rate cuts could not be completely out of the question in 2019.
"Many participants now see the case for a somewhat more accommodative policy has strengthened."
The decision by the Fed was possibly one of the most-watched events in recent times. Long-term ramifications are the main concern.
Market participants had been calling for multiple cuts. But the Fed voted to keep benchmark rates within the 2.25% and 2.5% range. It was the range that had been back in December when the Fed had controversially raised the interest rates. The voted had been passed 9-1 in favor of holding the rate.
Trade Talks Fail, What's Next For The Market?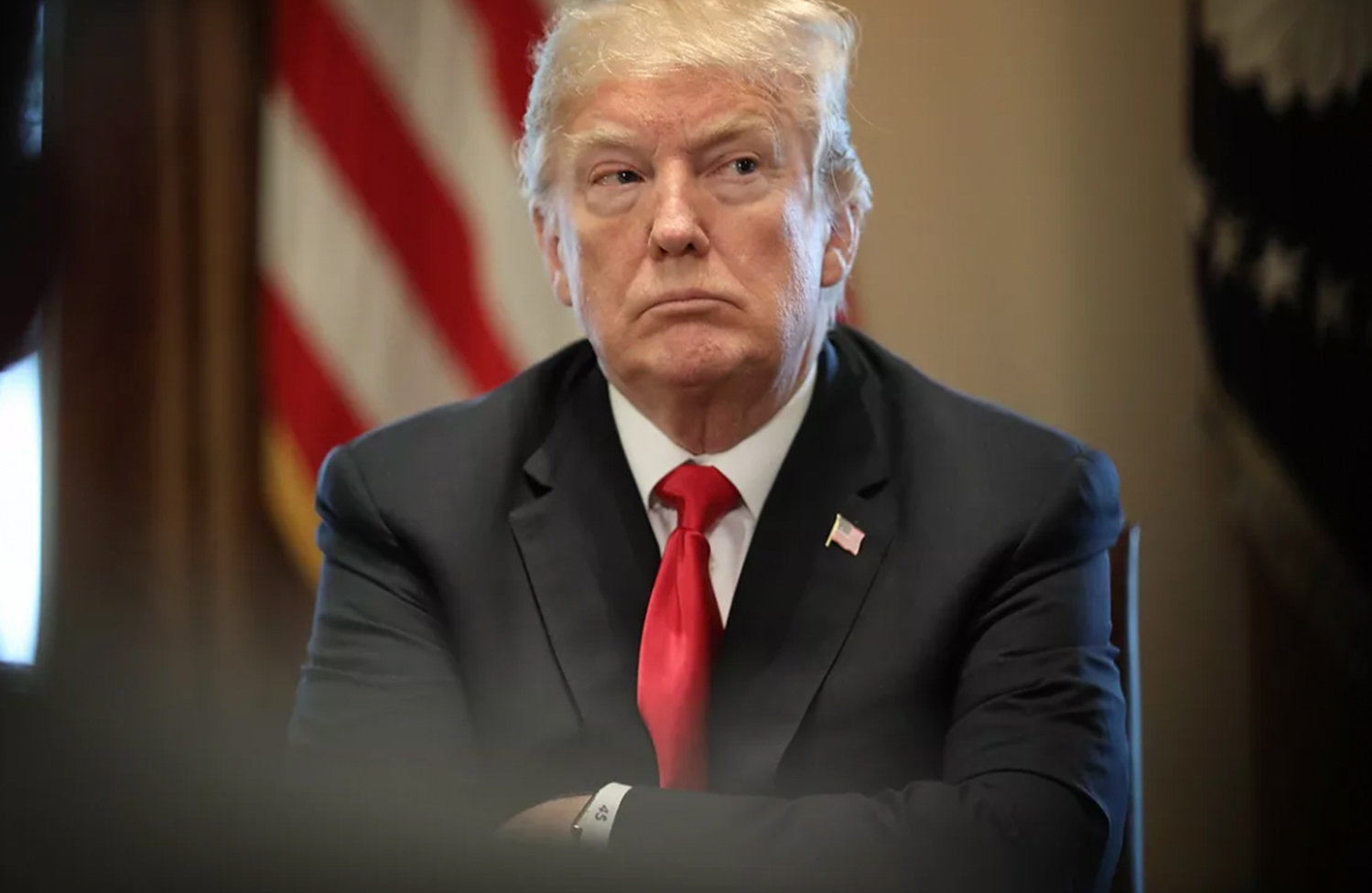 The trade war between the United States and China has probably been the biggest economic and diplomatic development since the turn of the year. Although the world's two biggest economies were locked in talks for months over a new trade deal, it all unraveled quickly.
This happened when US President Donald Trump stated that the Chinese went back on their word. He then imposed tariff hikes on Chinese goods last Friday. The tariffs were raised to an astonishing 25% on goods worth $200 billion. Although Trump might believe this might bully the Chinese into submission, many experts believe that might not be the case.
Difficulty in Completing Deal
The President had imposed these tariff hikes right before the Chinese delegation was supposed to show up at Washington. This was for which many had believed was going to be the last round of talks. However, experts now feel that the escalation of tensions between the two countries following the latest developments will make it difficult to reach a deal that could be considered a win for the US. As soon as the tariffs kicked in, Beijing announced that it was looking at countermeasures as well. However, there were no specifics on the nature of these measures.
Last year, the two nations had been embroiled in a damaging retaliatory tariff war and it could lead to a protracted trade war, if the Chinese decided to resort of the same tactics. The Chinese delegation is going to be in Washington this week to engage in another round of talks but it is believed that a binding trade deal is unlikely to be signed.
Is A Trump Win Likely?
One of the biggest reasons why the deal might not be signed anytime soon is perhaps the fact that the US President needs to be able to claim it as a win for himself. The President has staked his personal weight behind a favorable deal for the US. But with every passing day, it is looking increasingly unlikely that it is going to happen.
If that is to happen, then China's entire way of doing business will need to change. This is starting at intellectual property theft and expands to technology transfers by force from US companies. If those things are not part of the deal, then it would not be the sort of deal that can be claimed as a win for the US. It doesn't help that today, China came in with its own tariffs. China will raise tariffs on $60 billion in U.S. goods, the Chinese Finance Ministry said Monday.
And in true Trump fashion, the U.S. may not be done retaliating. The U.S. President has threatened to put 25% tariffs on $325 billion in Chinese goods that remain untaxed. The president has signaled he is content leaving the duties in place, arguing they will damage China more than the U.S. What are your thoughts?
Can 102 Words Really Impact Stock Prices?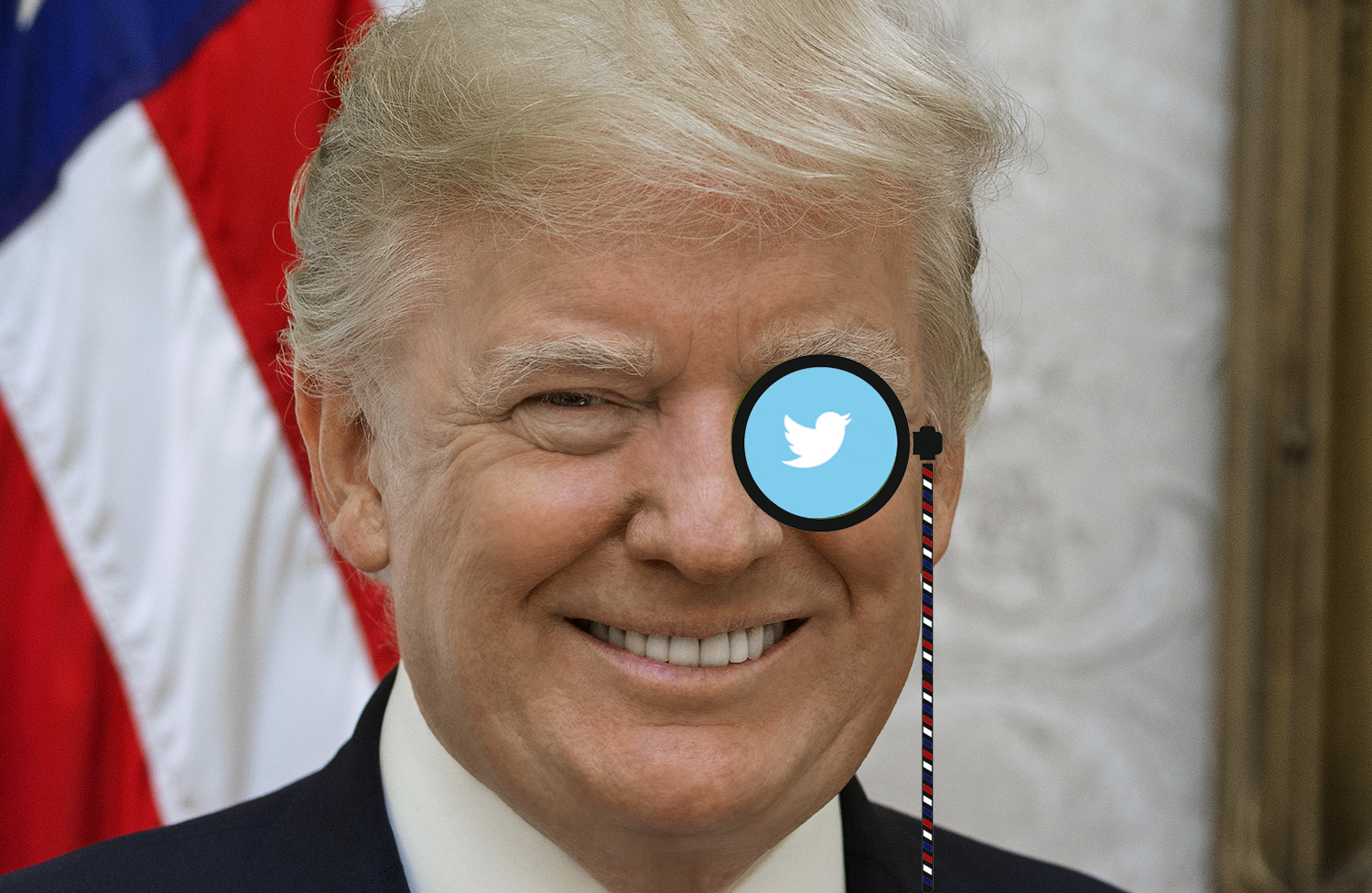 In short, the answer is yes. We've witnessed, first hand, this week how just a few words can drastically impact the stock market. If you're just tuning in, at the beginning of the first full week of May, U.S. President Donald Trump Tweeted out a 102-word post that ended up triggering a sell-off costing the global markets around $1.36 TRILLION…with a "T"!
The "Trump Tweet" expressed that he would once again increase tariffs on Chinese goods by the end of this week. What followed has been a shock to the global markets with futures pointing at dramatic declines every day this week. Though some say that the decline are all but a speed bump, it still hasn't helped the fact that this drop is one of the worst seen all year. People like Kerry Craig of JPMorgan Asset Management think that a trade deal can still be reached. The expectations, however, have been readjusted to reflect a more long-term time horizon.
Eyes Turn Toward The Second Half Of The Week
Other analysts like Oanda Asia Pacific's Jeffrey Halley feel that investors are prudently "lightening their loads." Halley said, "My feeling is that investors are lightening their portfolios as a precaution."
All eyes are on the second half of this week.  As we reported on May 7th, Vice Premier Liu He, China's top trade negotiator will be heading to the US to talk trade this week.  
"Liu will be in the U.S. from May 9-10. The invite comes from both the U.S. Trade Representative Robert Lighthizer and Treasury Secretary Steven Mnuchin." Regardless of what "will happen," what has happened thus far has been an emotionally charged & very fragile global market. As this story develops we will continue to follow with more updates.
Search Stock Price (StockPrice.com)