Another Woman Says Kavanaugh Is Guilty Of Sexual Misconduct From His College Years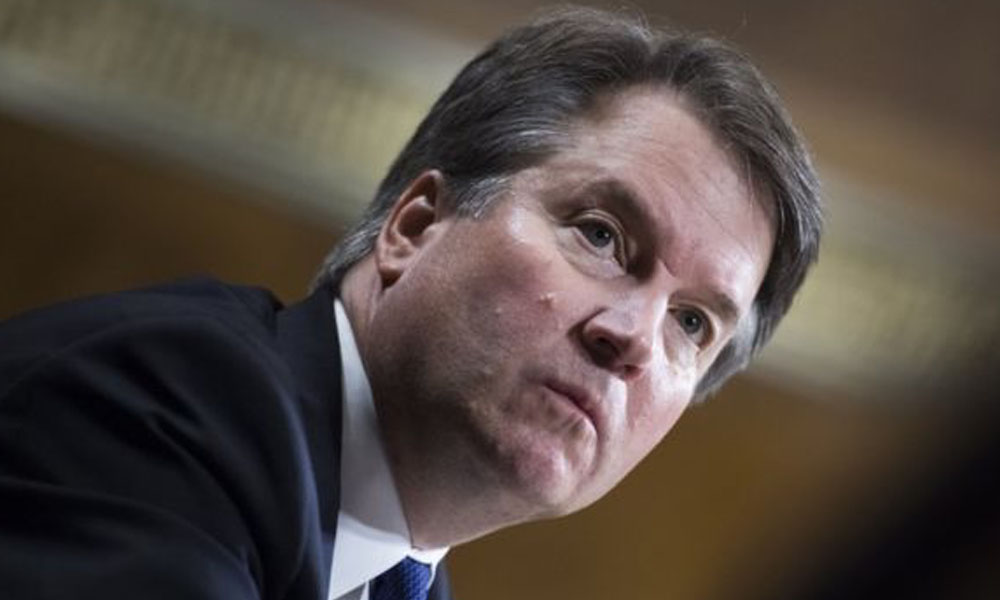 The news comes a few days before the Supreme Court nominee's scheduled testimony before the Senate Judiciary Committee in response to a previous allegation of sexual assault.
Another woman came forward accusing sexual misconduct at the hands of Supreme Court nominee Brett Kavanaugh, just before his scheduled testimony in front of the Senate Judiciary Committee in response to a former allegation of sexual assault.
Deborah Ramirez, who attended Yale University with Kavanaugh, said to The New Yorker that Kavanaugh pulled down his pants and showed himself to her while they were classmates there.
"I remember a penis being in front of my face," said Ramirez, who says she had been drinking. "I knew that's not what I wanted, even in that state of mind."
She told the magazine that she pushed the person away.
"I was embarrassed and ashamed and humiliated," she said. She added that she recalled Kavanaugh next to her, pulling up his pants. "Brett was laughing," she said. "I can still see his face, and his hips coming forward, like when you pull up your pants…. Somebody yelled down the hall, 'Brett Kavanaugh just put his penis in Debbie's face,'" she said. "It was his full name. I don't think it was just 'Brett.' And I remember hearing and being mortified that this was out there."
In the last week, three people familiar with the situation told NBC about Ramirez's complaint. Ramirez, who is 53, is the same age as Kavanaugh and they both graduated from the university in 1987.
Ramirez, who is now married and lives in Boulder, Colorado, is a volunteer and board member at a nonprofit group that helps victims of domestic violence, Safehouse Progressive Alliance for Nonviolence. Ramirez sent questions from NBC on Saturday to her lawyer, Stanley Garnett, who did not reply to requests for comment during the weekend.
The most recent accusation comes as the Senate Judiciary Committee gets ready for presentations on Thursday from Christine Blasey Ford, who said Kavanaugh sexually assaulted her when both were in high school. Earlier Saturday, Ford agreed to testify before the committee next week, though her attorneys signaled that several details about her showing were still being decided. Kavanaugh has already agreed to testify at the hearing, which had originally been scheduled for Monday.
Minutes after the release of The New Yorker's report, the White House released a pair of statements denying the claim.
"This alleged event from 35 years ago did not happen," said Kavanaugh. "The people who knew me then know that this did not happen, and have said so. This is a smear, plain and simple. I look forward to testifying on Thursday about the truth, and defending my good name — and the reputation for character and integrity I have spent a lifetime building — against these last-minute allegations."
The White House itself mirrored Kavanaugh's refutes.
"This 35-year-old, uncorroborated claim is the latest in a coordinated smear campaign by the Democrats designed to tear down a good man," said White House spokesperson Kerri Kupec. "This claim is denied by all who were said to be present and is wholly inconsistent with what many women and men who knew Judge Kavanaugh at the time in college say. The White House stands firmly behind Judge Kavanaugh."
The Roller Coaster Ride On Shutterfly (SFLY) Stock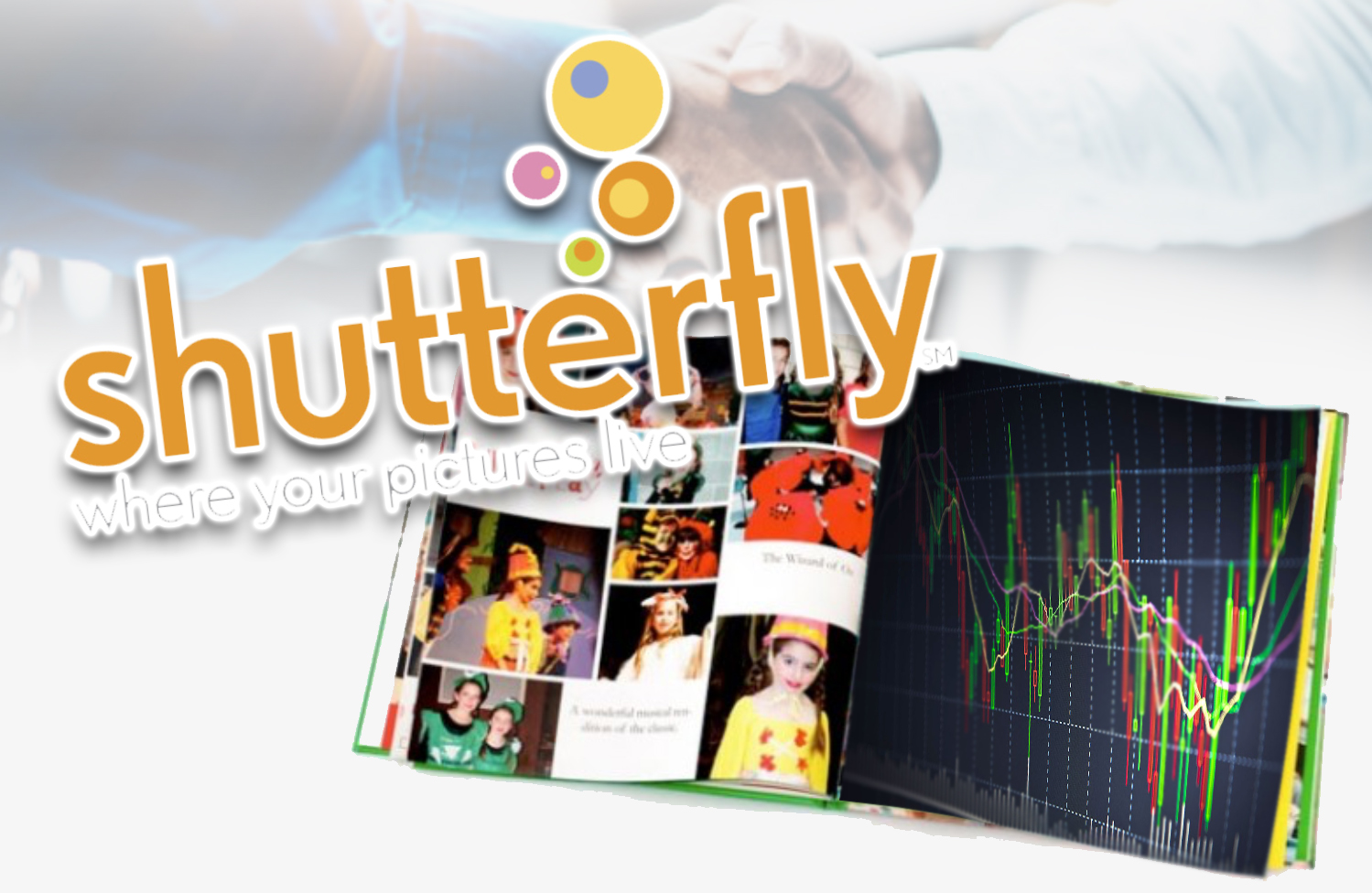 Shutterfly (SFLY) has been one of the most important companies in the photofinishing industry with the range of services that it offered. Over the past twenty years, the company had been involved in services like digital photo storage, customized merchandise, and print processing among others. However, the company is now all set to make an exit from the business that they have built up over the years by selling it to Apollo Global Management.
Acquisition News
Last week, the company announced that it had accepted the offer that had been made by Apollo and some experts claim that the investors in Shutterfly might not be entirely happy with the final payout.
[REPORT] Two Massive Growth Industries, One Choice for Investors
Apollo is going to fork out $51 per share for the acquisition and that might not make many investors happy, considering the fact that it is just 1.5% higher than the closing price of the Shutterfly stock on Monday. However, there is another way of looking at it.
The news of a potential acquisition by Apollo had first been reported back on 23 April and it was then that the stock started climbing. If the price prior to that surge is taken into consideration, then the shareholders are looking at a 31% premium on their shares.
What Are Investors Saying?
That being said, the investors still have a lot to be upset about, since Shutterfly stock had been trading at $100 on June 5 last year. However, it is quite clear that the price offered by Apollo is the best deal since no other bidder has come forward with a counteroffer. Apollo will be paying out $2.7 billion for the acquisition.
Shutterfly's business started showing weaknesses towards the end of last year and the company's acquisitions at the time did not really make a big dent in the revenues. Although the business has shown weaknesses, it is important to note that Apollo clearly sees a future in the company; otherwise, it would not have forked out $2.7 billion for the company.
While the company will continue to be in business, it has been a pretty harrowing experience for people who had invested in the company.
Stock Price Mid-Day Update
What a way to start the week. The markets are green right now and even ahead of all of the expected financial meetings this week, sentiment is high. That's true too for the companies we talked about this morning. So let's dive in and get everyone caught up to speed.
ParcelPal Technology Inc. (PKG.CN) (PTNYF) Jumps On Integration News
ParcelPal Technology Inc. (PKG.CN) (PTNYF) has been on the move for most of the month and the recent jump comes on the heels of this penny stock announcing integration on the Shopify platform. If you're wondering, this is the same Shopify that trades publicly at OVER $300 a share!
Now the deal was first scooped by Benzinga and was later confirmed when ParcelPal formally announced the deal later in morning. Businesses of any kind, notably cannabis merchants will be able to integrate their Shopify eCommerce store nearly instantly to ParcelPal's ecosystem.
These merchants will enable their customers to tap into ParcelPal's network and have their products delivered in an hour or less. ParcelPal has begun this process with Choom and Kiaro. You can read more about the ParcelPal/Shopify News Here. Since June 3, ParcelPal is up by more than 35% and we, for one, will continue to bring more updates as we find them.
GT Biopharma, Inc. (GTBP) Consolidation Could Lead To More Excitement
GT Biopharma, Inc. (GTBP) continues to pick up the pace. Since we initiated coverage on the company, we've watch GTBP climb as much as 30% and as of today, it's still up by roughly 12.5% in just over a week. We have seen a bit of consolidation to start this week but that could open the door to more excitement in June. The big focus for GTBP onlookers has been on its immunotherapy portfolio.
The bottom line here is that big money is pouring into cancer-focused companies specifically. The fact that as we write this, Pfizer is in the middle of an $11 billion dollar deal to buy a cancer therapy company should be even more proof of this focus.
To date, GT Biopharma has completed one dose escalation Phase I-II expansion clinical trial, and one fixed dose Phase I-II expansion clinical trial, which collectively enrolled a combined 43 patients. On the surface, the Phase I-II expansion clinical trial demonstrated greater than 50% of Evaluable patients receiving 60 mg/kg dose had a positive clinical response.
Two patients exhibited a Complete Remission with one patient currently disease-free at 50 months post-treatment. Additionally, five patients exhibited Stable Disease, cancers that are neither increasing nor decreasing in severity, with the longest response lasting 12 months post-treatment. In addition to this, the company's therapy has also shown that it could target HIV infected cells in the University of Minnesota's preclinical testing. Not only that but in specific tests, data showed that HIV-infected targets that express the HIV envelope on their surface could be eliminated. We've put together a full report on GTBP so click here for more info.
Liberty Defense Holdings, Ltd. (SCAN.V) Surges On German Deal
We brought this back to the attention of our members earlier last week and since then things have been quite exciting to say the least. Here's why: Liberty Defense was trading at CAD$0.69 and today we've witnessed a big boom to highs of $0.85 after making another big MOU announcement. What was the news? Liberty Defense (SCAN.V) will be collaborating with FC Bayern München to beta test HEXWAVE. You can read the whole PR here.
This is what Bill Riker, CEO of Liberty Defense, said about this deal, "The reception to our HEXWAVE product has been fantastic and we are excited about working alongside FC Bayern Munich, a team that is a household name in both Europe and North America. Our ability to deploy in both indoor and outdoor settings, with covert and overt applications, sets us apart and has also been driving increasing interest from the market."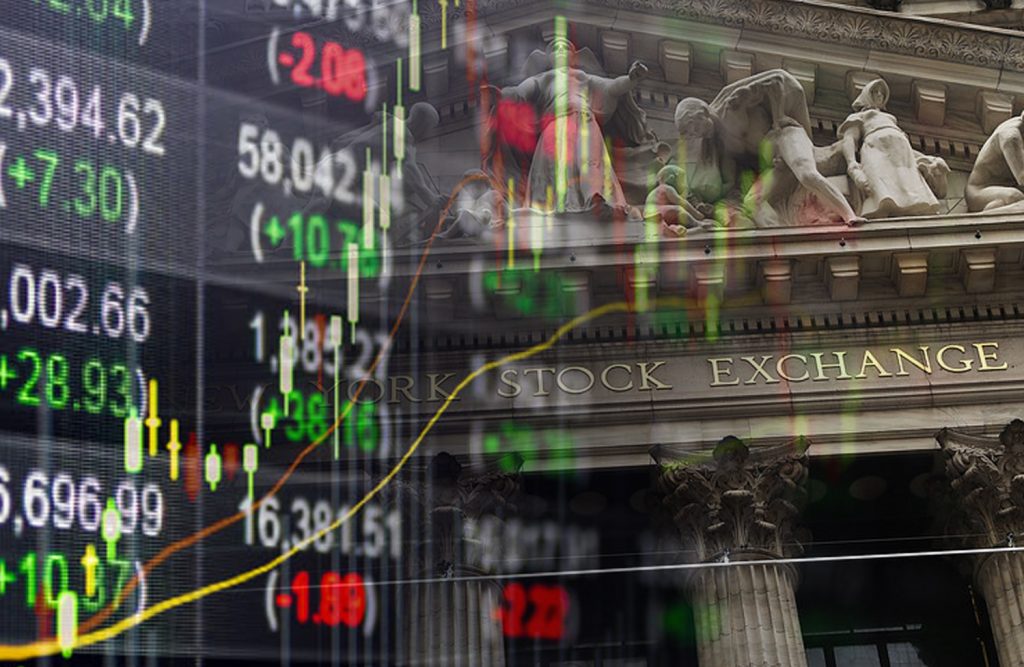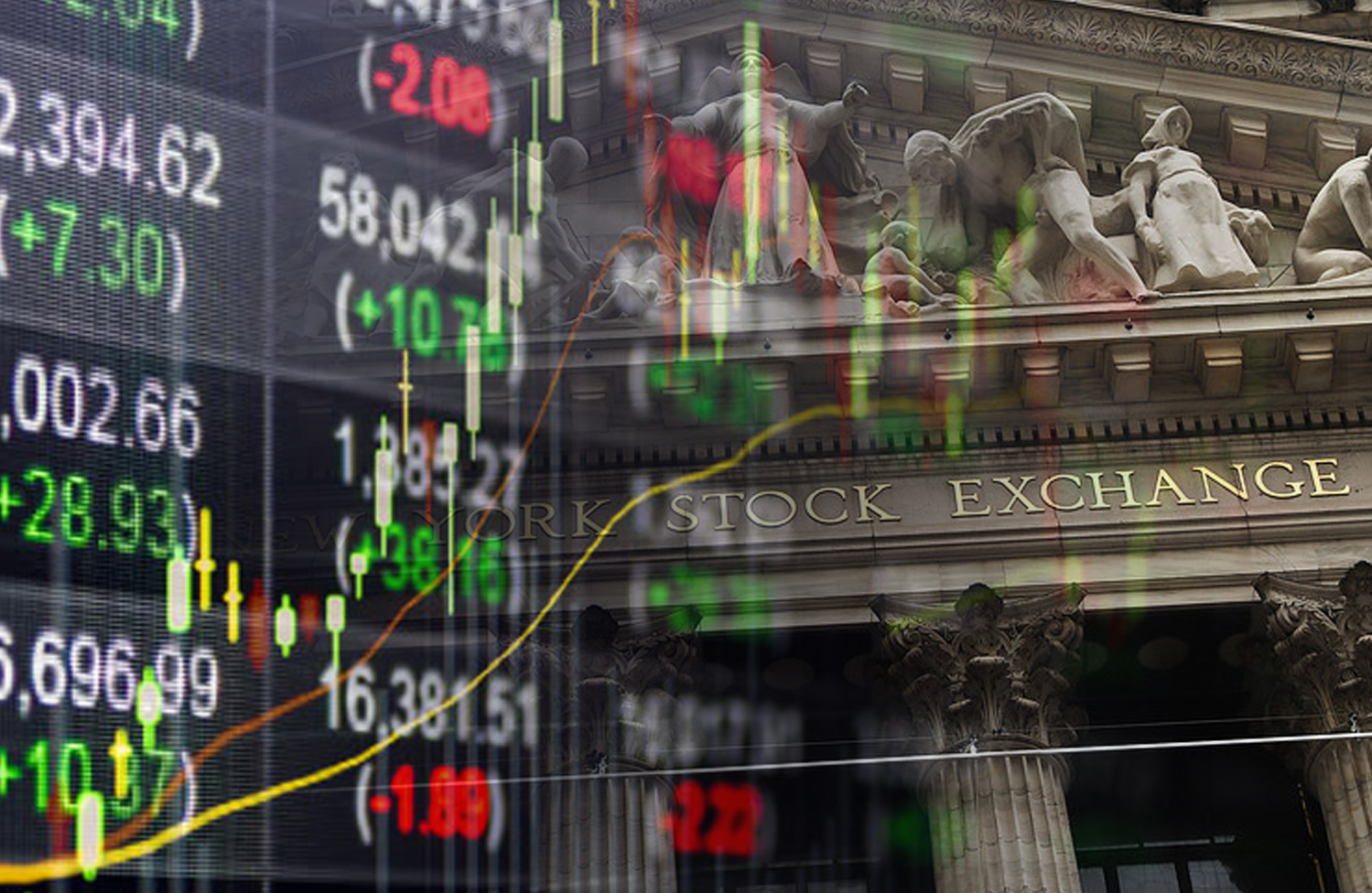 Stock Price Monday Morning Update – June 17, 2019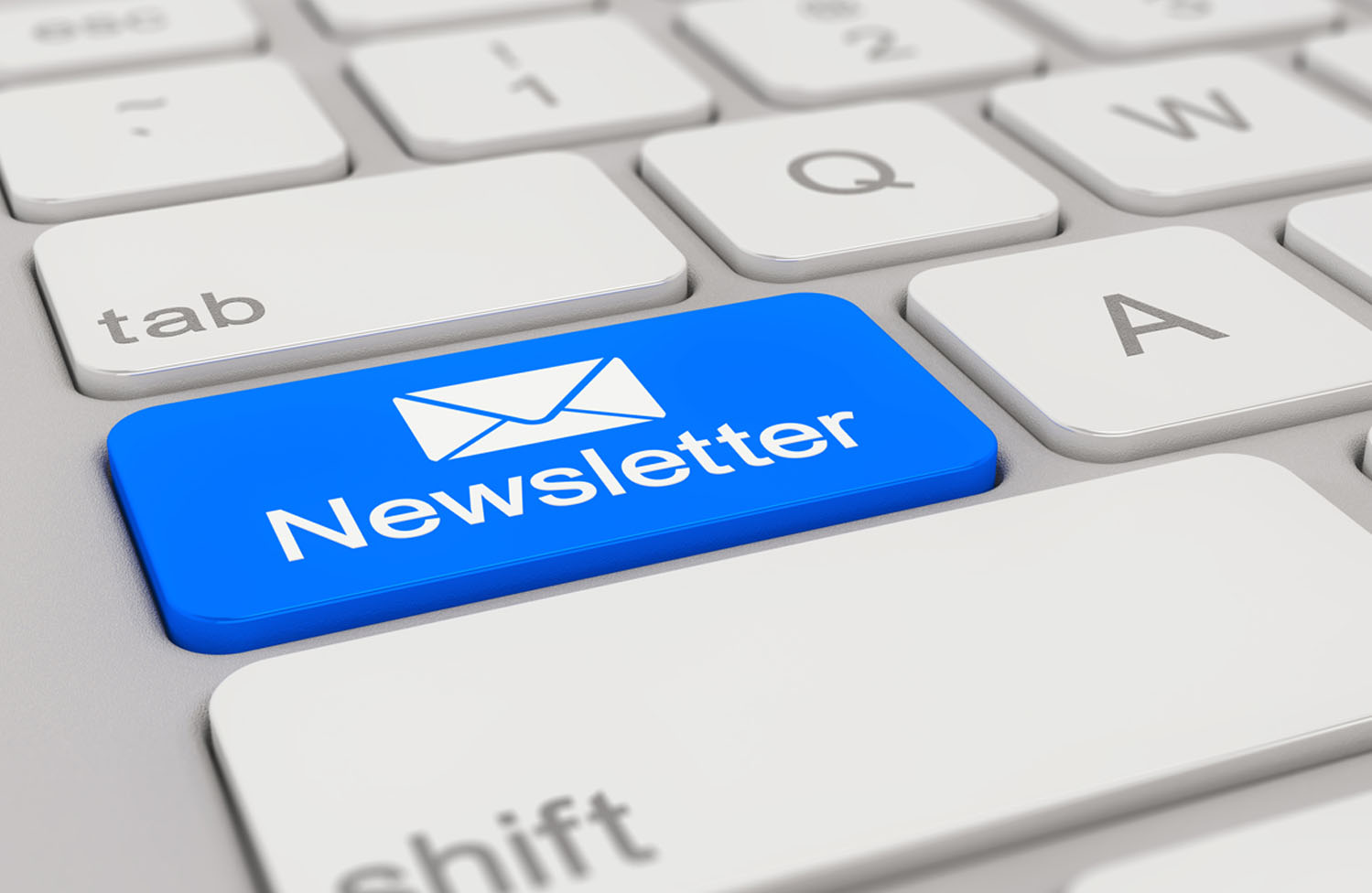 ParcelPal (PKG.CN) (PTNYF) & Shopify (SHOP) Integration Opening Big Doors For Cannabis In Canada
Originally scooped by Benzinga (see: Scoop: Shopify And ParcelPal To Integrate For Cannabis Delivery In Canada), ParcelPal has formally announced that it will be integrating with Shopify to offer cannabis products to customers of Shopify shops. This will be available in Vancouver, Calgary, and Saskatchewan. Customers ordering from Shopify stores in these areas will be able to receive cannabis at their own homes.
---
Liberty Defense (SCAN.V) to Collaborate with FC Bayern München to Beta Test HEXWAVE
VANCOUVER and MÜNCHEN, Germany, June 17, 2019 /PRNewswire/ – Liberty Defense Holdings, Ltd. ("Liberty") (TSXV: SCAN; FRANKFURT: LD2), a leader in security and weapons detection solutions, is pleased to announce that the company has signed a Memorandum of Understanding ("MOU") with the German soccer team, FCBayern München ("FC Bayern"), a German football club based in Munich, Bavaria ("Bayern") to beta test HEXWAVE.
---
Big Investments Are Signaling The Green Light For A 'Hot Market' With Cancer-Fighting Stocks
If you've ever invested in the stock market or traded a single share, chances are you've familiarized yourself with the "hot markets". These are the ones that consistently see enormous volatility and gains that most only dream of.
---
Disclaimer: MIDAM VENTURES LLC has been compensated $75,000 per month by a ParcelPal Technology, Inc. for a period beginning September 1, 2018 and ending February 1, 2019 to publicly disseminate information about (PTNYF/PKG) to publicly disseminate information about (PTNYF/PKG). Midam Ventures has been compensated $100,000 by Parcel Pal and has extended coverage to April 1, 2019. Midam Ventures has been compensated $100,000 by Parcel Pal and has extended coverage to May 1, 2019. Midam Ventures has been compensated $200,000 by Parcel Pal and has extended coverage to June 1, 2019. Midam Ventures has been compensated $200,000 by Parcel Pal and has extended coverage to July 1, 2019. We may buy or sell additional shares of (PTNYF/PKG) in the open market at any time, including before, during or after the Website and Information, provide public dissemination of favorable Information. We own zero shares.
Pursuant to an agreement between MIDAM VENTURES, LLC and Liberty Defense Holdings Inc. Midam was hired for a period from 04/15/2018 – 5/15/2019 to publicly disseminate information about Liberty Defense Holdings Inc. including on the Website and other media including Facebook and Twitter now extended through June 21, 2019. We were paid $350,000 (CASH) for & were paid "0" shares of restricted common shares. We may buy or sell additional shares of Liberty Defense Holdings Inc. in the open market at any time, including before, during or after the Website and Information, provide public dissemination of favorable Information. Click Here For Full Disclaimer

Search Stock Price (StockPrice.com)