Another Woman Says Kavanaugh Is Guilty Of Sexual Misconduct From His College Years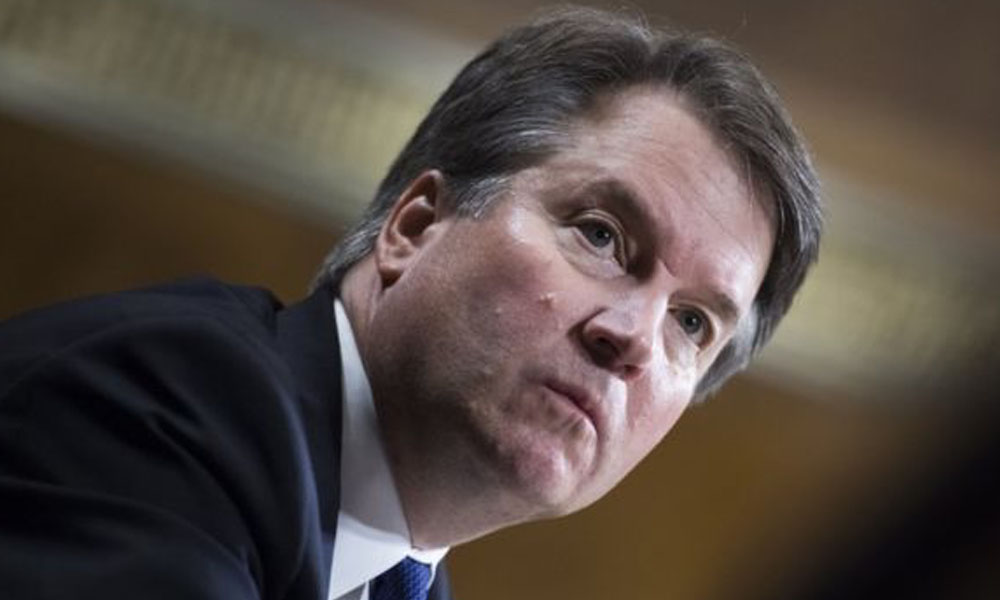 The news comes a few days before the Supreme Court nominee's scheduled testimony before the Senate Judiciary Committee in response to a previous allegation of sexual assault.
Another woman came forward accusing sexual misconduct at the hands of Supreme Court nominee Brett Kavanaugh, just before his scheduled testimony in front of the Senate Judiciary Committee in response to a former allegation of sexual assault.
Deborah Ramirez, who attended Yale University with Kavanaugh, said to The New Yorker that Kavanaugh pulled down his pants and showed himself to her while they were classmates there.
"I remember a penis being in front of my face," said Ramirez, who says she had been drinking. "I knew that's not what I wanted, even in that state of mind."
She told the magazine that she pushed the person away.
"I was embarrassed and ashamed and humiliated," she said. She added that she recalled Kavanaugh next to her, pulling up his pants. "Brett was laughing," she said. "I can still see his face, and his hips coming forward, like when you pull up your pants…. Somebody yelled down the hall, 'Brett Kavanaugh just put his penis in Debbie's face,'" she said. "It was his full name. I don't think it was just 'Brett.' And I remember hearing and being mortified that this was out there."
In the last week, three people familiar with the situation told NBC about Ramirez's complaint. Ramirez, who is 53, is the same age as Kavanaugh and they both graduated from the university in 1987.
Ramirez, who is now married and lives in Boulder, Colorado, is a volunteer and board member at a nonprofit group that helps victims of domestic violence, Safehouse Progressive Alliance for Nonviolence. Ramirez sent questions from NBC on Saturday to her lawyer, Stanley Garnett, who did not reply to requests for comment during the weekend.
The most recent accusation comes as the Senate Judiciary Committee gets ready for presentations on Thursday from Christine Blasey Ford, who said Kavanaugh sexually assaulted her when both were in high school. Earlier Saturday, Ford agreed to testify before the committee next week, though her attorneys signaled that several details about her showing were still being decided. Kavanaugh has already agreed to testify at the hearing, which had originally been scheduled for Monday.
Minutes after the release of The New Yorker's report, the White House released a pair of statements denying the claim.
"This alleged event from 35 years ago did not happen," said Kavanaugh. "The people who knew me then know that this did not happen, and have said so. This is a smear, plain and simple. I look forward to testifying on Thursday about the truth, and defending my good name — and the reputation for character and integrity I have spent a lifetime building — against these last-minute allegations."
The White House itself mirrored Kavanaugh's refutes.
"This 35-year-old, uncorroborated claim is the latest in a coordinated smear campaign by the Democrats designed to tear down a good man," said White House spokesperson Kerri Kupec. "This claim is denied by all who were said to be present and is wholly inconsistent with what many women and men who knew Judge Kavanaugh at the time in college say. The White House stands firmly behind Judge Kavanaugh."
Will Stock Prices Head Higher On Thursday?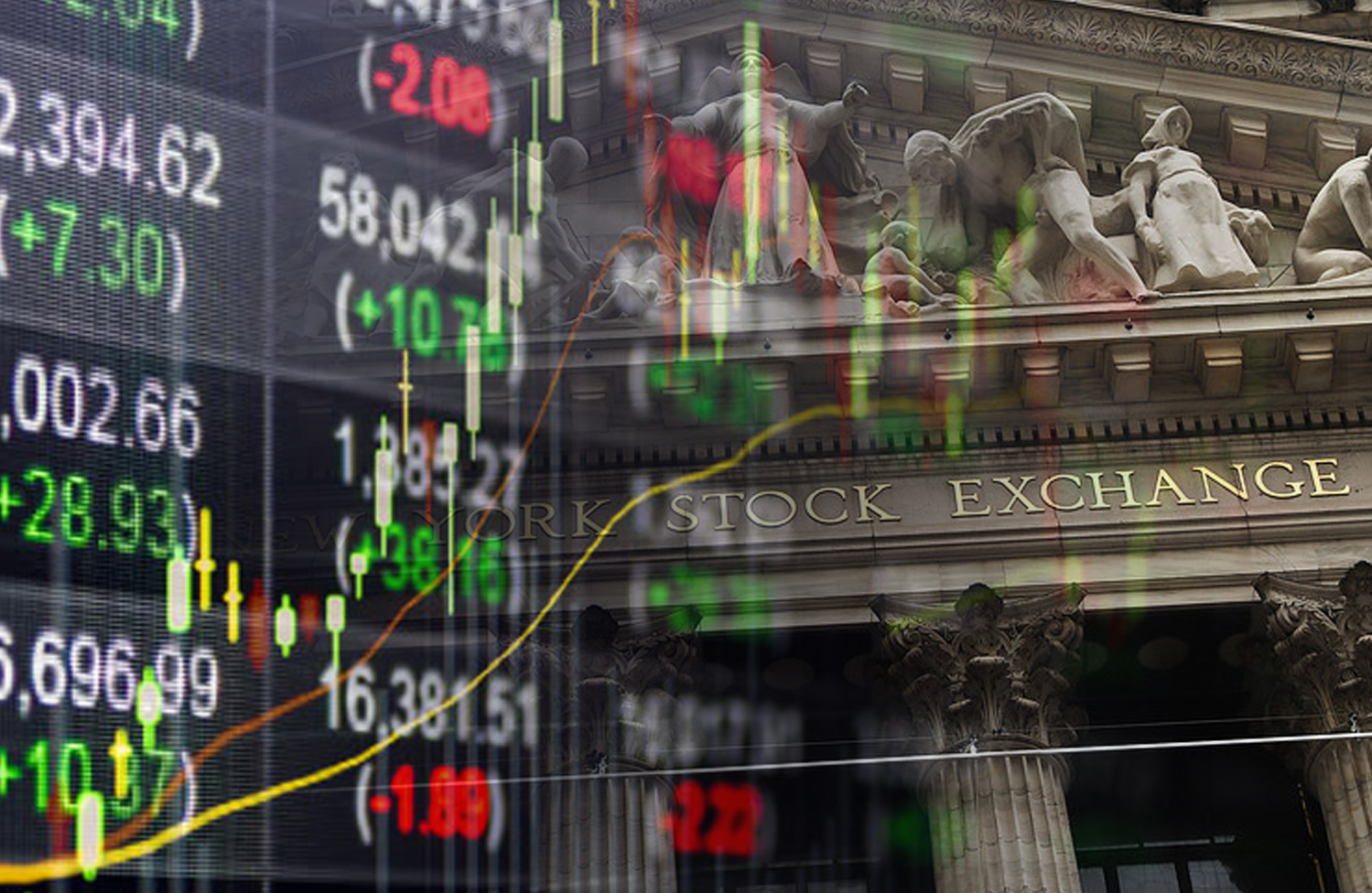 US stocks were mixed on Thursday. As most investors head into a long holiday weekend, there are several things helping to drive stock prices higher on Thursday.
IPOs Boost Market Sentiment
On April 18 the stock market saw two big IPOs.  Both Zoom Video (ZM) and Pinterest (PINS) made their public debuts.  For the most part, investors remained skiddish about the latest series of IPOs.  What was the reason? A few weeks ago the market witnessed the much anticipated Lyft (LYFT) IPO that has ended is disaster. 
The day that Lyft went public, share prices briefly hit highs of $88.60 before closing the day in the red. This trend hasn't stopped since then. Current stock prices show the company's shares trading around $55. This abysmal figure is a far cry from even its IPO price of $72.
Needless to say, both Pinterest and Zoom have remained relatively flat. Zoom shares traded in a range of $$60.32 to $66. Pinterest saw a trading channel of $23.05 to $24.99.
Micro-Cap Stocks Rally Back
During the early morning session, the Russell Microcap Index saw a sharp drop to lows of $578.33. But since then, the index has continued to rally higher, nearly surpassing its opening price as of 12:30 PM. What is a microcap stock? These stocks represent companies with a market capitalization of $50 million to $300 million. Traditionally, investors will see plenty of penny stocks on the list.
The higher volatility attracts investors to these equities.  This morning, the stock price for a few microcap companies ended up skyrocketing on heavy volume.  Among the list of penny stocks, Amyris Inc. (AMRS), Mustang Bio (MBIO), Precipio Inc. (PRPO) and Uxin Limited (UXIN) hit scanners for volume and price movement.
With the short week, it's likely that the markets could slow down during the afternoon session. Looking ahead to next week, investors will be watching for several key figures notwithstanding the growing list of companies reporting earnings.
Liberty Defense MOU Strategy includes Vancouver Arena Limited Partnership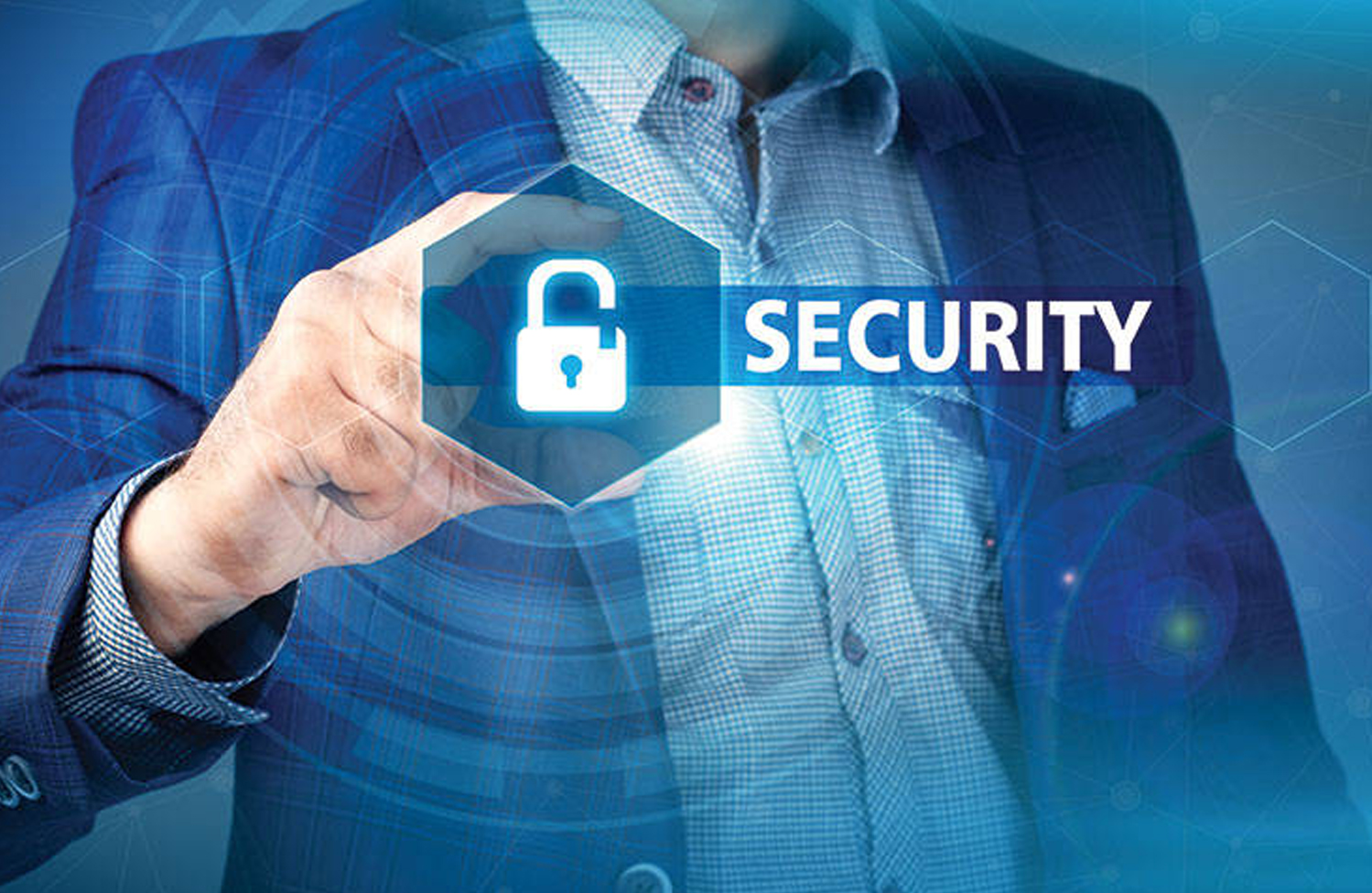 Vancouver, British Columbia–(Newsfile Corp. – April 15, 2019) – Liberty Defense Holdings, Ltd. (TSXV: SCAN) ("Liberty") provides a corporate update on its Memorandum of Understanding ("MOU") Strategy which includes a signed MOU with Vancouver Arena Limited Partnership to beta test HEXWAVE.
Bill Riker, CEO of Liberty Defense, commented, "Liberty's MOU Strategy and potential partners, which includes Vancouver Arena Limited Partnership, will be a key element to the Company's success not only in distinguishing ourselves from other the competition but also providing the Company with valuable feedback in testing HEXWAVE in live indoor and outdoor environments. In the coming months, we expect to be able to announce a number of key partnerships through our MOU program that will not only help validate the opportunities for this type of technology but also show the depth and reach of the Company and its Advisors."
The proposed testing with Vancouver Arena Limited Partnership will occur at a site to be determined within or near Rogers Arena in Vancouver, BC. Rogers Arena is one of the premier sports and entertainment facilities in North America and has hosted over 25 million fans with a proud legacy of success. Events include NHL hockey games and most of the largest concerts and shows in the city. It was also the site where the Canadian women's and men's hockey teams won gold medals during the Vancouver 2010 Olympic Winter Games.
"We are committed to our customer safety and looking for ways to improve their experiences while visiting Rogers Arena," said Jim Day, Rogers Arena's Director of Event Operations and Security. "This includes exploring how using cutting edge technologies can help keep our fans and visitors safe. We look forward to evaluating the capabilities of the HEXWAVE product."
"Stadiums welcome thousands of visitors daily – including children and families. These are public spaces that face a security challenge with high volumes of foot traffic and multiple entry points," said Riker. "By providing a security solution that is modular, scalable and capable of providing layered detection of potential threats, we believe that we can make these spaces safer for customers and employees."
The Vancouver Arena Limited Partnership MOU was signed in November, 2018.
On Behalf of Liberty Defense
Bill Riker
CEO & Director
About Liberty Defense
Liberty provides security solutions for concealed weapon detection in high volume foot traffic areas and has secured an exclusive license from MIT Lincoln Laboratory, as well as a technology transfer agreement, for patents related to active 3D imaging technology that are packaged into the HEXWAVE product. The system is designed to provide discrete, modular and scalable protection to provide layered, stand-off detection capability. This is intended to provide a means to proactively counter evolving urban threats. The sensors with active 3D imaging and AI-enhanced automatic detection are designed to detect metallic and non-metallic firearms, knives, explosives and other threats. Liberty is committed to protecting communities and preserving peace of mind through superior security detection solutions. Learn more: LibertyDefense . com
About Vancouver Arena Limited Partnership
Vancouver Arena Limited Partnership has owned and operated Rogers Arena since 2004. To learn more visit www.rogersarena . ca
For further information contact:
LIBERTY INVESTOR RELATIONS:
Adam Ross
Telephone: 604-229-9445
Toll-Free: 1-833-923-3334
Email: info@libertydefense .com
FORWARD LOOKING STATEMENTS
When used in this press release, the words "estimate", "project", "belief", "anticipate", "intend", "expect", "plan", "predict", "may" or "should" and the negative of these words or such variations thereon or comparable terminology are intended to identify forward-looking statements and information. Although Liberty believes, in light of the experience of their respective officers and directors, current conditions and expected future developments and other factors that have been considered appropriate, that the expectations reflected in the forward-looking statements and information in this press release are reasonable, undue reliance should not be placed on them because the parties can give no assurance that such statements will prove to be correct. The forward-looking statements and information in this press release include, amongst others, information relating to the expectation of future MOUs and validation of technology. Such statements and information reflect the current view of Liberty. There are risks and uncertainties that may cause actual results to differ materially from those contemplated in those forward-looking statements and information.
By their nature, forward-looking statements involve known and unknown risks, uncertainties and other factors which may cause our actual results, performance or achievements, or other future events, to be materially different from any future results, performance or achievements expressed or implied by such forward-looking statements. Such factors include, among others, the following risks: (a) there is no assurance that Liberty will obtain further MOUs. These fluctuations may adversely affect the price of the Liberty's securities, regardless of its operating performance. There are a number of important factors that could cause Liberty's actual results to differ materially from those indicated or implied by forward-looking statements and information. Such factors include, among others: currency fluctuations; limited business history of the parties; disruptions or changes in the credit or security markets; results of operation activities and development of projects; project cost overruns or unanticipated costs and expenses; and general market and industry conditions. The parties undertake no obligation to comment on analyses, expectations or statements made by third parties in respect of their securities or their respective financial or operating results (as applicable).
Liberty cautions that the foregoing list of material factors is not exhaustive. When relying on Liberty's forward-looking statements and information to make decisions, investors and others should carefully consider the foregoing factors and other uncertainties and potential events. Liberty has assumed that the material factors referred to in the previous paragraph will not cause such forward-looking statements and information to differ materially from actual results or events. However, the list of these factors is not exhaustive and is subject to change and there can be no assurance that such assumptions will reflect the actual outcome of such items or factors. The forward-looking information contained in this press release represents the expectations of Liberty as of the date of this press release and, accordingly, are subject to change after such date. Liberty does not undertake to update this information at any particular time except as required in accordance with applicable laws.
All amounts referred to herein are in Canadian dollars unless otherwise indicated.
Neither the TSX Venture Exchange nor its Regulation Services Provider (as that term is defined in the policies of the TSX Venture Exchange) accepts responsibility for the adequacy or accuracy of this press release.
NOT FOR DISTRIBUTION TO U.S. NEWSWIRE SERVICES OR FOR DISSEMINATION IN THE UNITED STATES
Stock Price Thursday Morning Update – April 11, 2019
BREAKING NEWS!
ParcelPal to Launch Cannabis Delivery on April 15th
VANCOUVER, BC / ACCESSWIRE / April 11, 2019 / ParcelPal Technology Inc. ("ParcelPal" or the "Company"), (PKG.CN) (PT0.F) (PTNYF) – is pleased to announce cannabis deliveries with Kiaro will commence April 15th, in the province of Saskatchewan. Click here to see the full details of this BIG news
BREAKING NEWS!
Premier Health Announces International Medical Cannabis Expansion Strategy
VANCOUVER, British Columbia, April 11, 2019 (GLOBE NEWSWIRE) — Premier Health Group Inc. (CSE: PHGI, OTCQB: PHGRF, Frankfurt: 6PH) (the "Company" or "Premier Health"), a Company focused on developing innovative approaches that combine human skill based expertise with emerging technologies for the healthcare industry, is pleased to announce the launch of an international expansion strategy to broaden its reach through its medical cannabis initiatives. See What Dr. Essam Hamza, CEO of Premier Health, said about this latest milestone; Click Here.
Retaining Net Neutrality
Since the dawning of the internet, the world has become far more connected than ever imaginable. If a New Yorker wants to connect with their distant cousin in Azerbaijan, they need only have an internet connection and, within seconds, the two family members are speaking to one another with seamless efficacy. So what does net neutrality have to do with anything?! Click Here For Some Enlightenment


Search Stock Price (StockPrice.com)