GT Biopharma Company Update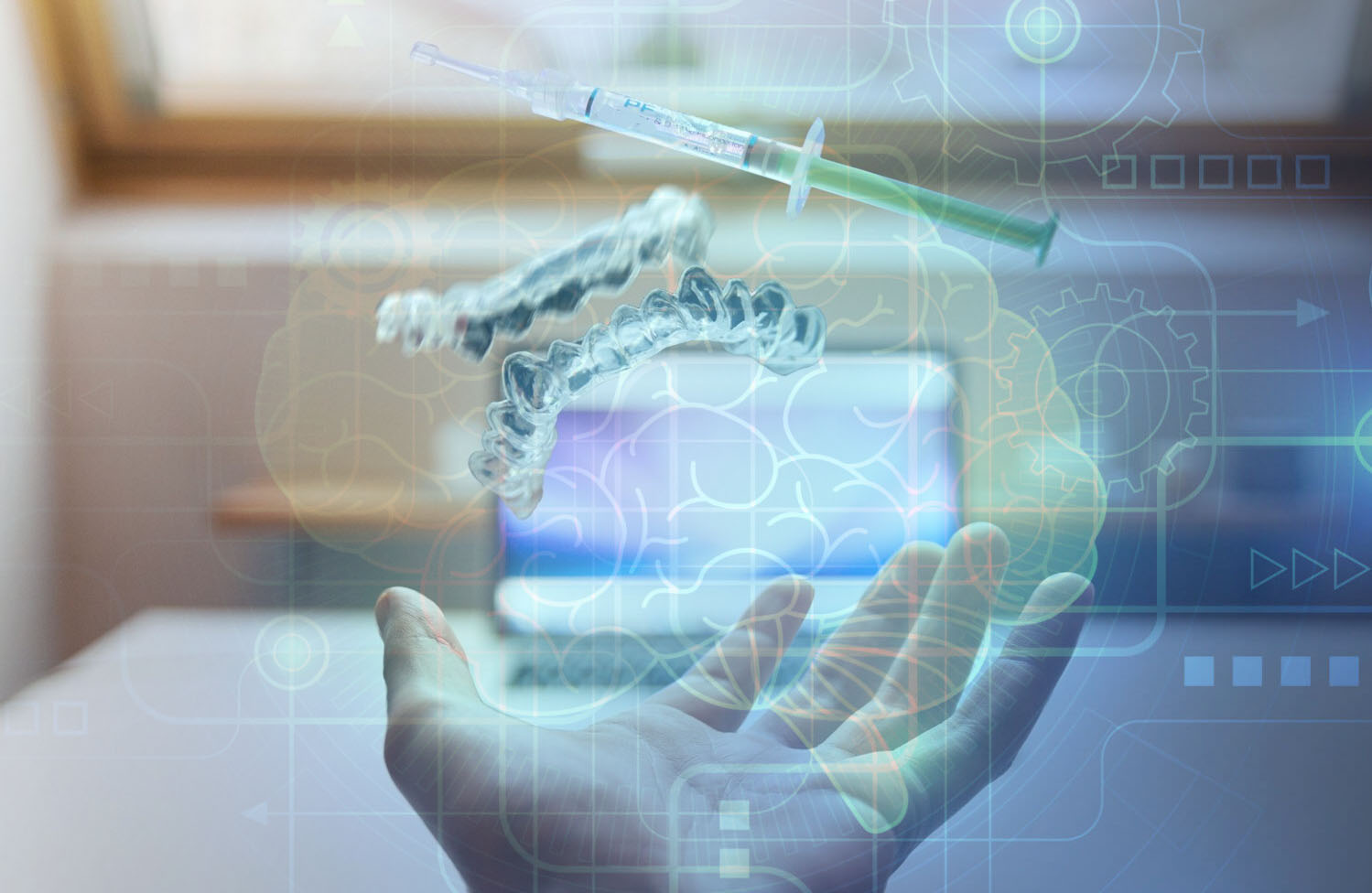 TAMPA, Florida, June 10, 2019 /PRNewswire/ — GT Biopharma, Inc. (GTBP) (GTBP.PA) an immuno-oncology company focused on innovative treatments based on the Company's proprietary NK cell engager (TriKE) platform and Multi-Target Directed Bispecific Drug Conjugate (MTBDC) platform, today provided an update of the company's drug development programs.
GT Biopharma continues to move forward with its development of the HIV TriKE. On April 24th GT Biopharma announced the elimination of HIV infected cells using its Tri: Specific Killer Engagers (TriKEs) in Preclinical Testing at the University of Minnesota. Which could represent a possible cure to HIV which now has over 35 million infected people worldwide.
About the HIV TriKE
In preclinical testing led by Dr. Jeffrey Miller, M.D., Deputy Director Masonic Cancer Center and Dr. Timothy Schacker, M.D., Medical School and Director, Program in HIV Medicine, the research team designed a series of Bispecific and Trispecific Natural Killer Cell Engagers (BiKE and TriKE) constructs to direct Natural Killer cell mediated cytotoxicity against an HIV infected target. The data demonstrate that a BiKE construct can eliminate HIV infected targets expressing the HIV envelope on their surface. Based on the success of the BiKE data, GT Biopharma is planning to develop a TriKE version by incorporating IL-15 into the BiKE scFv construct to increase the level of NK cell killing of targeted HIV infected cells.
Additional TriKEs (Trispecific NK cell engagers) which target hematological malignancies (liquid tumors), and solid tumor cancers, are also progressing under the TriKE platform. The TriKE platform's ability to expand into solid tumors (80% of the cancer market) allows for a much more economical and wider approach then CAR-T. Most recently KITE Pharma was bought by Gilead Sciences, Inc. for $12 Billion (GILD) and Juno Therpeautics was accuried ($9 Billion) by Celegene Corporation (CELG). These highly expensive cell therapies are limited to only liquid tumors (20% of the cancer market). The TriKE off the shelf technology is a protein (drug) version of CAR-T using the TriKE's ability to employ NK (Natural Killer) cells from the immune system as the catalyst to target, attack and kill specific cancers.
GTB-3550 (OXS-3550) is the Company's first Tri-specific NK cell Engager (TriKE) product candidate being initially developed for the treatment AML. GTB-3550 (OXS-3550) is being readied to begin enrolling patients with advanced Acute Myeloid Leukemia (AML) in a Phase I/II expansion clinical trial starting mid- July 2019.
About GTB-3550 Trispecific NK cell Engager (TriKE)
GTB-3550 is a single-chain, tri-specific scFv recombinant fusion protein conjugate composed of the variable regions of the heavy and light chains of anti-CD16 and anti-CD33 antibodies and a modified form of IL-15. The natural killer (NK) cell stimulating cytokine human IL-15 portion of the molecule provides a self-sustaining signal that activates NK cells and enhances their ability to kill. We intend to study GTB-3550 in CD33 positive leukemias such as acute myeloid leukemia (AML), myelodysplastic syndrome (MDS), and other CD33+ hematopoietic malignancies.
GTB-1550 (DT2219) top-line Phase I/II expansion clinical trial results have been promising; two patients exhibited a complete remission (CR) with one patient currently disease-free at 50 months post completion of the study. A Phase 2 study is being planned.
About GTB-1550 Multi-Target Directed Bispecific Drug Conjugate
GTB-1550 targets cancer cells expressing the CD19 receptor or CD22 receptor or both receptors thereby maximizing cancer cell recognition by binding to CD19+, CD22+ and CD19+/CD22+ cancer cells. When GTB-1550 binds to cancer cells, the cancer cells internalize GTB-1550, and are killed due to the action of drug's cytotoxic diphtheria toxin payload.
Mr. Anthony Cataldo, the Chairman and Chief Executive Officer of GT Biopharma, commented, "­­­­­­­­­­­­­­­­­­­­­­­­­­­­­­­­­­We are pleased with the progress of our clinical development programs." The HIV TriKE's possibility to kill the HIV virus would solve a massive economic burden as well as stop infected patients from spreading the disease. Mr. Cataldo also noted that the Company has two key platform technologies to attack cancer: the TriKE platform, and the Multi-Targeted Directed Bispecific Cytotoxic Payload platform. Mr. Cataldo stated, "We believe that these Platform technologies present first-in-class therapeutic opportunities for the Company, and will be the main focus going forward."
About GT Biopharma, Inc.
GT Biopharma, Inc. is a clinical stage biopharmaceutical company focused on the development and commercialization of immuno-oncology products based off our proprietary Tri-specific Killer Engager (TriKE) and Multi-Target Directed Bispecific Drug Conjugate (MTBDC) technology platforms. Our TriKE platform is designed to harness and enhance the cancer killing abilities of a patient's immune system natural killer cells (NK cells). GT Biopharma has an exclusive worldwide license agreement with the University of Minnesota to further develop and commercialize cancer therapies using proprietary TriKE technology developed by researchers at the university to target NK cells to cancer. Our Multi-Target Directed Bispecific Drug Conjugate (MTBDC) platform can generate product candidates that are bi-specific, ligand-directed single-chain fusion proteins that, we believe, represent the next generation of targeted therapy.
Forward-Looking Statements
This press release contains certain forward-looking statements that involve risks, uncertainties and assumptions that are difficult to predict, including statements regarding the potential acquisition, the likelihood of closing the potential transaction, our clinical focus, and our current and proposed trials. Words and expressions reflecting optimism, satisfaction or disappointment with current prospects, as well as words such as "believes", "hopes", "intends", "estimates", "expects", "projects", "plans", "anticipates" and variations thereof, or the use of future tense, identify forward-looking statements, but their absence does not mean that a statement is not forward-looking. Our forward-looking statements are not guarantees of performance and actual results could differ materially from those contained in or expressed by such statements. In evaluating all such statements, we urge you to specifically consider the various risk factors identified in our Form 10-K for the fiscal year ended December 31, 2018 in the section titled "Risk Factors" in Part I, Item 1A and in our subsequent filings with the Securities and Exchange Commission, any of which could cause actual results to differ materially from those indicated by our forward-looking statements.
Our forward-looking statements reflect our current views with respect to future events and are based on currently available financial, economic, scientific, and competitive data and information on current business plans. You should not place undue reliance on our forward-looking statements, which are subject to risks and uncertainties relating to, among other things: (i) the sufficiency of our cash position and our ongoing ability to raise additional capital to fund our operations, (ii) our ability to complete our contemplated clinical trials for GTB-3550 or GTB-1550, or to meet the FDA's requirements with respect to safety and efficacy, (iii) our ability to identify patients to enroll in our clinical trials in a timely fashion, (iv) our ability to achieve approval of a marketable product, (v) design, implementation and conduct of clinical trials, (vii) the results of our clinical trials, including the possibility of unfavorable clinical trial results, (vii) the market for, and marketability of, any product that is approved, (viii) the existence or development of treatments that are viewed by medical professionals or patients as superior to our products, (ix) regulatory initiatives, compliance with governmental regulations and the regulatory approval process, and social conditions, and (x) various other matters, many of which are beyond our control. Should one or more of these risks or uncertainties develop, or should underlying assumptions prove to be incorrect, actual results may vary materially and adversely from those anticipated, believed, estimated, or otherwise indicated by our forward-looking statements.
We intend that all forward-looking statements made in this press release will be subject to the safe harbor protection of the federal securities laws pursuant to Section 27A of the Securities Act, to the extent applicable. Except as required by law, we do not undertake any responsibility to update these forward-looking statements to take into account events or circumstances that occur after the date of this press release. Additionally, we do not undertake any responsibility to update you on the occurrence of any unanticipated events which may cause actual results to differ from those expressed or implied by these forward-looking statements.
Pursuant to an agreement between MIDAM VENTURES, LLC and GT Biopharma, Midam was hired for a period from 06/07/2019 – 7/07/2019 to publicly disseminate information about GT Biopharma including on the Website and other media including Facebook and Twitter. We were paid $100,000 (CASH) for & were paid "0" shares of restricted common shares. We may buy or sell additional shares of GT Biopharma in the open market at any time, including before, during or after the Website and Information, provide public dissemination of favorable Information.
For more information, please visit www. gtbiopharma . com.

Stock Price Newsletter – October 18, 2019
Biotech ETF's Just Hit New Highs: 3 Stocks To Watch
The biotech sector has a plethora of stocks though. Therefore, an investor needs to put in the necessary research. On that note, here is a look at three biotech stocks to watch as sector stocks enjoy a bull run in October.
---
In Case You Missed It: Sernova (SVA) (SEOVF) Finds C-Peptide In Phase I/II Fasting Patient
Sernova Corp. (SVA) (SEOVF) has detected enduring levels of C-peptide (measured up to 30 days and continuing), a biomarker of transplanted beta cell insulin production, in the bloodstream of a fasting patient in its continuing phase I/II Cell Pouch United States clinical study of type-1 diabetes.
---
These Healthcare & Biotech Stocks Deserve Your Attention This Month
The positive results provided a break for the sector. Furthermore, healthcare stocks have risen by 5.7% this year. The entire index has seen a nearly 20 percent gain, according to The Wall Street Journal. With this in mind, healthcare and biotechnology stocks are in focus this month.
---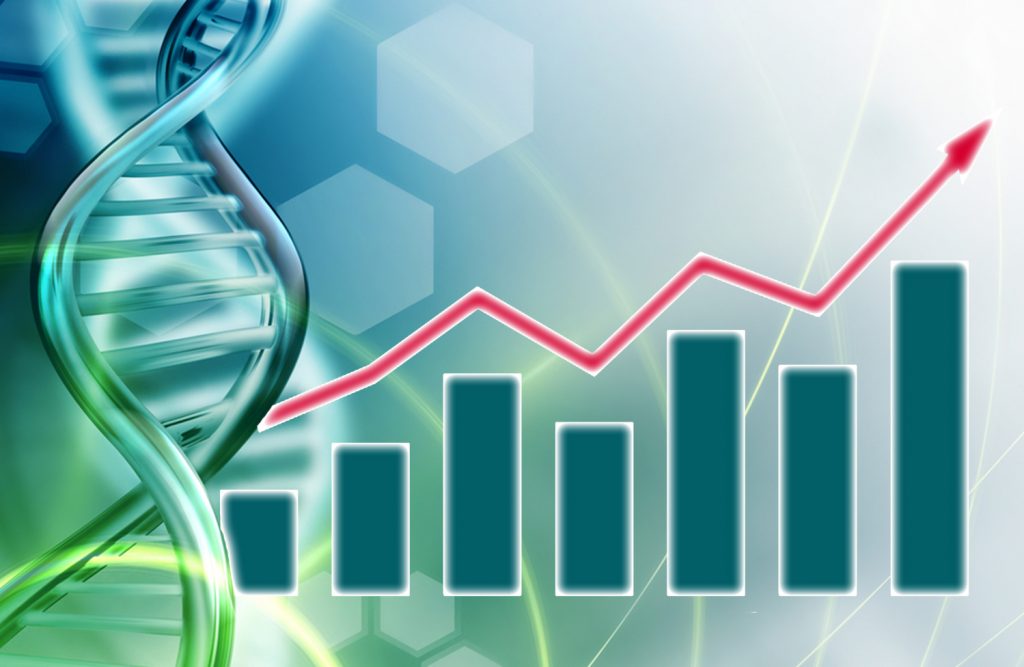 Disclaimer: Pursuant to an agreement between Midam Ventures LLC and Sernova (TSX:SVA) (OTC:SEOVF), Midam has been paid $350,000 for a period from September 23, 2019 to September 22, 2020. We may buy or sell additional shares of Sernova (TSX:SVA) (OTC:SEOVF) in the open market at any time, including before, during or after the Website and Information, to provide public dissemination of favorable Information about Sernova (TSX:SVA) (OTC:SEOVF). Click Here For Full Disclaimer.
Are These Stocks To Buy Or Sell: Snap (SNAP), Shake Shack (SHAK)
After A Strong First Half, What's Next For These Two Stock?
Several stocks have mustered monster returns this year with some companies with market caps of more than $200 million more than doubling. Among the companies that have seen their stocks more than doubled this year are social media company Snap (NYSE: SNAP) and burger chain Shake Shack (NYSE: SHAK).
Snap Overcame a Rough 2018
Snap is the biggest social medial winner this year following last year's disappointments. The parent of chatting app Snapchat's 2018 was stained by the failure of its wearable tech. There was also a poor reception of its app update and weakening platform growth. Snap stock plummeted after it failed to launch a comeback. 
[REPORT] 3 Penny Stocks To Watch Pushing Canada's Bull Market
In an unlikely performance, the company saw its revenue soar 48%. This was a rare occurrence for a company that appeared to be peaking in 2018. Currently, the company has over 203 million daily active users using its app. Its ability for monetization seems to be accelerating. The company is capitalizing on its target population which is usually young people.
Shake Shack Benefitting from Third Party Delivery Apps
Shake Shack is the only restaurant stock that has more than doubled this year. This is even after most investors thought that its valuation was high at the beginning of 2019. The chain's revenue jumped 31% in Q2 as sharp expansion, as well as a 3.6% upturn in comps, continues to fuel its top-line rally. This was exciting news on the bottom line as the company missed Wall Street estimates as it has been in the last four quarters.
[READ MORE] 1 Stock is Positioning to Disrupt a Billion Dollar Industry Creating Opportunity & Saving Lives
The company has also improved its guidance. It has also benefitted from third-party apps offering restaurant operators an alternative of beefing up takeout orders. Shake Shack stock is still trading at 6 times its forward sales. This may be a steep valuation for the stock more so considering it is a restaurant industry stock. The company is, however, improving its fundamentals which are instrumental in overcoming valuation concerns.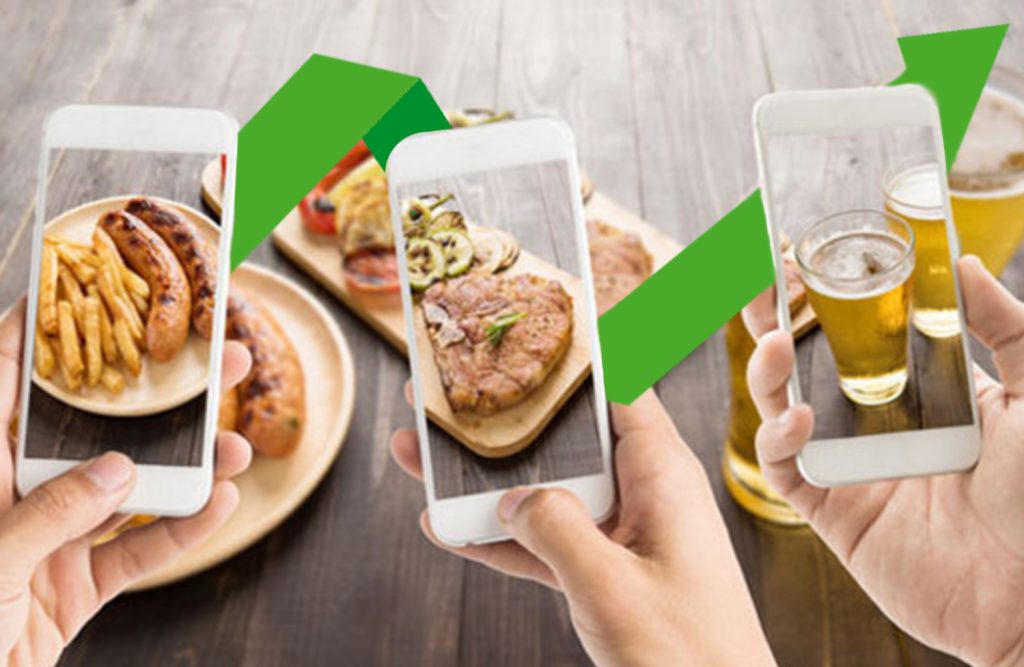 Stocks To Buy Or Sell: Beyond Meat (BYND)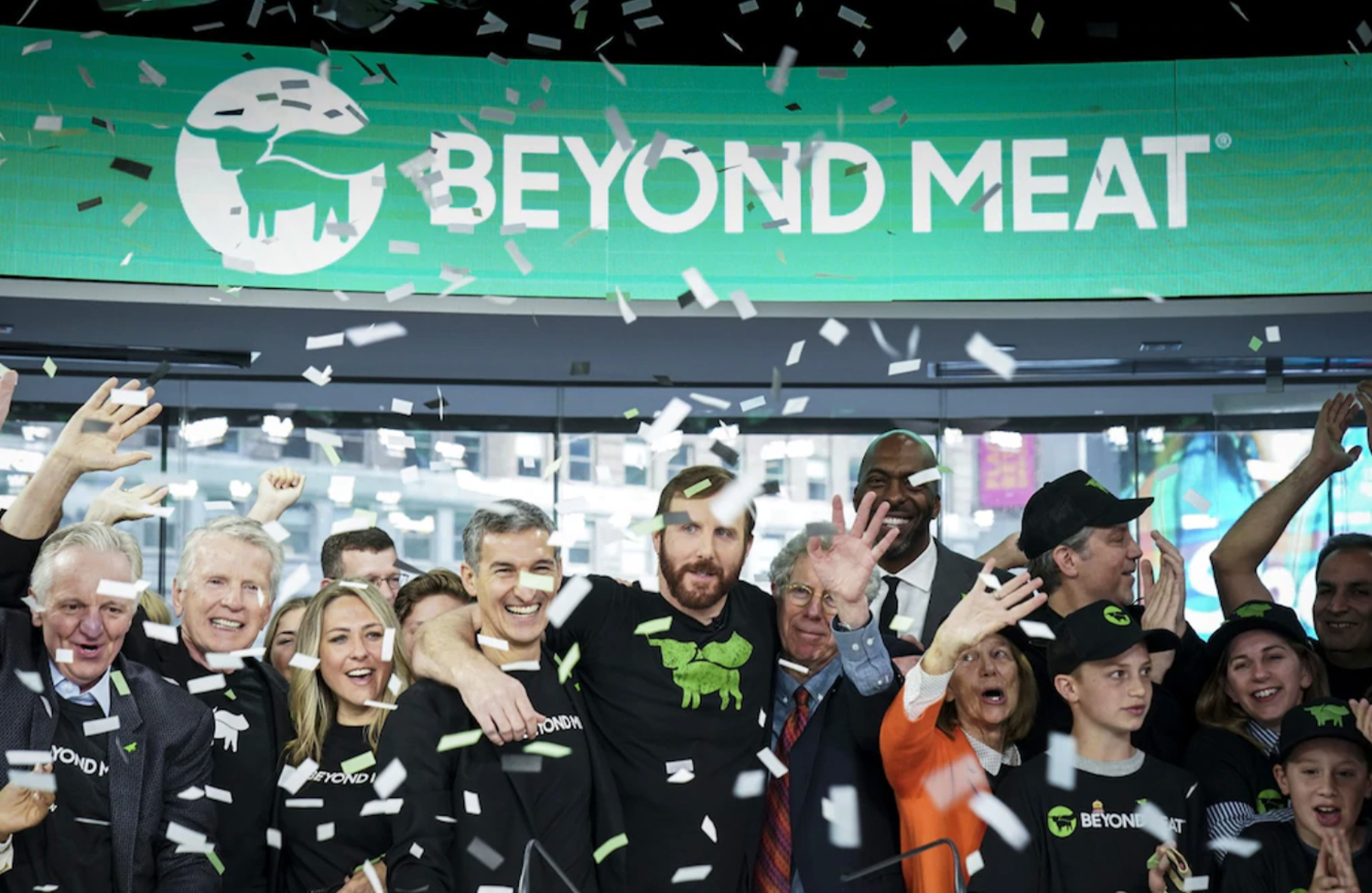 In recent weeks Beyond Meat Inc. (NASDAQ:BYND) has been dealing with growing pessimism from analysts with an underperforming rating. The latest to join the list is Mickheil Omanadze of Exane BNP Paribas who began coverage on Beyond Meat with an underwhelming rating and price target of $70.
On Monday when the analyst initiated the coverage Beyond Meat shares shed 6%. Freedom Finance's Erlan Abdikarimov who has been bearish about Beyond Meat stock has the second-lowest target price of $87.90.
Growing competition hurting Beyond Meat
The main reason behind this depressing price target is growing competition in the industry. Analysts indicate that although the plant-based meats industry will grow fast, the low entry barriers are negligible. This is challenging when trying to justify the stock.
Also, it seems like Beyond Meat stock could be overvalued based on its peers with value at around $9 billion which is 37 times more than Beyond Meat's full-year revenue guidance.  The valuation is high for a processed food company whose product could be a fad.
However, even if plant-based meat wasn't a fad, growing competition in the industry is still a big challenge. There a proliferation of fake meat products in retails stores and grocery shelves which could hurt sales of Beyond Meat. Traditional food companies such as Kellogg (NYSE: K), Hormel Foods (NYSE: HRL), and Tyson Foods (NYSE: TSN) are also developing alternative meat to compete with Beyond Meat. Outside the food industry Kroger Co (NYSE: KR) already has its fake meat alternative.
Could Beyond Meat Have Its Sites Set On McDonald's?
Omanadze raised his skepticism regarding the potential of Beyond Meat in the food industry. Major drivers of the company have been restaurant and food partnerships. Analysts have predicted that the stock could surge if the company secures a partnership with McDonald's. Omanadze believes that in future branded burgers will not have a significant presence in the foodservice sector.
Another analyst Brian Holland of D.A. Davidson has given the stock an underperforming rating but with a higher target price of £130.

Join Our Newsletter
Get stock alerts, news & trending stock alerts straight to your inbox!
We keep all user information pricate & promise to never spam.*
Search Stock Price (StockPrice.com)