ParcelPal (PTNYF) (PKG.CN) Announces Attendance to AlphaNorth Capital Conference and Updated Corporate Presentation
VANCOUVER , Jan. 15, 2019 /CNW/ – ParcelPal Technology Inc. ("ParcelPal" or the "Company"), (PKG.CN) (PT0.F) (PTNYF) announces that President and CEO Kelly Abbott will present the 5th annual AlphaNorth Capital Conference.
The AlphaNorth Capital Conference will feature some of the best companies in the small cap arena across various sectors including technology, biotech & healthcare and connect them with over 140 of the top retail brokers and institutional investors (funds & family offices) in North America through a full day of one-on-one meetings.
President and CEO Kelly Abbott States , "In 2019, one of ParcelPal's key objectives is to introduce our story to new Canadian, US and international investors to allow them the opportunity to hear firsthand of our successes to date and the compelling reasons why investment in ParcelPal could prove advantageous, especially as we continue to execute on our strategic and business objectives. This conference allows the opportunity to introduce ParcelPal to numerous institutions that are interested in high growth, innovative technology companies like ParcelPal."
The company would like to announce that it has also updated their corporate presentation for 2019. The presentation can be found at: http://www.parcelpal.com/investor.
About ParcelPal Technology Inc.
ParcelPal is a technology driven logistics company that connects consumers to the goods they love. Customers can shop at partner businesses and through the ParcelPal technology receive their purchased goods within an hour. The Company offers on-demand delivery of merchandise from leading retailers, restaurants, medical marijuana dispensaries and liquor stores in Vancouver and soon in major cities Canada -wide.
ParcelPal Website: http://www.parcelpal.com
The Canadian Securities Exchange ("CSE") or any other securities regulatory authority has not reviewed and does not accept responsibility for the adequacy or accuracy of this news release that has been prepared by management.
CSE – Symbol: PKG
FSE – Symbol: PT0
OTC – Symbol: PTNYF
Forward Looking Information
This news release contains forward looking statements relating to the Proposed Transaction, and the future potential of ParcelPal. Forward looking statements are often identified by terms such as "will", "may", "should", "intends", "anticipates", "expects", "plans" and similar expressions. All statements other than statements of historical fact, included in this release are forward looking statements that involve risks and uncertainties. These risks and uncertainties include, without limitation, the risk that the Proposed Transaction will not be completed due to, among other things, failure to execute definitive documentation, failure to complete satisfactory due diligence, failure to receive the approval of the CSE and the risk that ParcelPal will not be successful due to, among other things, general risks relating to the mobile application industry, failure of ParcelPal to gain market acceptance and potential challenges to the intellectual property utilized in ParcelPal. There can be no assurance that any forward looking statements will prove to be accurate and actual results and future events could differ materially from those anticipated in such statements.
The Company cannot guarantee that any forward looking statement will materialize and the reader is cautioned not to place undue reliance on any forward looking information. Such information, although considered reasonable by management at the time of preparation, may prove to be incorrect and actual results may differ materially from those anticipated. Forward looking statements contained in this news release are expressly qualified by this cautionary statement. The forward looking statements contained in this news release are made as of the date of this news release and the Company will only update or revise publicly any of the included forward looking statements as expressly required by Canadian securities laws.
SOURCE ParcelPal Technology Inc.
An Affiliate of JSG Communications, MIDAM VENTURES LLC has been compensated $75,000 per month for 3 months by ParcelPal Technology, Inc. for a period beginning September 1, 2018 and ending February 1, 2019 to publicly disseminate information about (PTNYF/PKG) to publicly disseminate information about (PTNYF/PKG). We may buy or sell additional shares of (PTNYF/PKG) in the open market at any time, including before, during or after the Website and Information, provide public dissemination of favorable Information. We own zero shares. Click Here For Full Disclaimer
Stock Price Newsletter – October 18, 2019
Biotech ETF's Just Hit New Highs: 3 Stocks To Watch
The biotech sector has a plethora of stocks though. Therefore, an investor needs to put in the necessary research. On that note, here is a look at three biotech stocks to watch as sector stocks enjoy a bull run in October.
---
In Case You Missed It: Sernova (SVA) (SEOVF) Finds C-Peptide In Phase I/II Fasting Patient
Sernova Corp. (SVA) (SEOVF) has detected enduring levels of C-peptide (measured up to 30 days and continuing), a biomarker of transplanted beta cell insulin production, in the bloodstream of a fasting patient in its continuing phase I/II Cell Pouch United States clinical study of type-1 diabetes.
---
These Healthcare & Biotech Stocks Deserve Your Attention This Month
The positive results provided a break for the sector. Furthermore, healthcare stocks have risen by 5.7% this year. The entire index has seen a nearly 20 percent gain, according to The Wall Street Journal. With this in mind, healthcare and biotechnology stocks are in focus this month.
---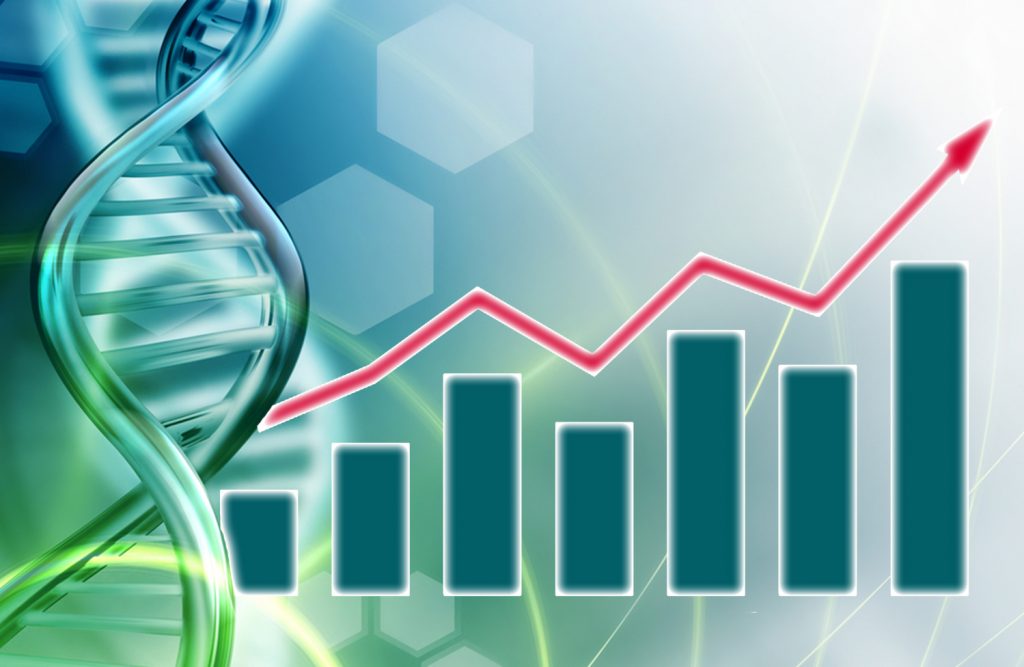 Disclaimer: Pursuant to an agreement between Midam Ventures LLC and Sernova (TSX:SVA) (OTC:SEOVF), Midam has been paid $350,000 for a period from September 23, 2019 to September 22, 2020. We may buy or sell additional shares of Sernova (TSX:SVA) (OTC:SEOVF) in the open market at any time, including before, during or after the Website and Information, to provide public dissemination of favorable Information about Sernova (TSX:SVA) (OTC:SEOVF). Click Here For Full Disclaimer.
Are These Stocks To Buy Or Sell: Snap (SNAP), Shake Shack (SHAK)
After A Strong First Half, What's Next For These Two Stock?
Several stocks have mustered monster returns this year with some companies with market caps of more than $200 million more than doubling. Among the companies that have seen their stocks more than doubled this year are social media company Snap (NYSE: SNAP) and burger chain Shake Shack (NYSE: SHAK).
Snap Overcame a Rough 2018
Snap is the biggest social medial winner this year following last year's disappointments. The parent of chatting app Snapchat's 2018 was stained by the failure of its wearable tech. There was also a poor reception of its app update and weakening platform growth. Snap stock plummeted after it failed to launch a comeback. 
[REPORT] 3 Penny Stocks To Watch Pushing Canada's Bull Market
In an unlikely performance, the company saw its revenue soar 48%. This was a rare occurrence for a company that appeared to be peaking in 2018. Currently, the company has over 203 million daily active users using its app. Its ability for monetization seems to be accelerating. The company is capitalizing on its target population which is usually young people.
Shake Shack Benefitting from Third Party Delivery Apps
Shake Shack is the only restaurant stock that has more than doubled this year. This is even after most investors thought that its valuation was high at the beginning of 2019. The chain's revenue jumped 31% in Q2 as sharp expansion, as well as a 3.6% upturn in comps, continues to fuel its top-line rally. This was exciting news on the bottom line as the company missed Wall Street estimates as it has been in the last four quarters.
[READ MORE] 1 Stock is Positioning to Disrupt a Billion Dollar Industry Creating Opportunity & Saving Lives
The company has also improved its guidance. It has also benefitted from third-party apps offering restaurant operators an alternative of beefing up takeout orders. Shake Shack stock is still trading at 6 times its forward sales. This may be a steep valuation for the stock more so considering it is a restaurant industry stock. The company is, however, improving its fundamentals which are instrumental in overcoming valuation concerns.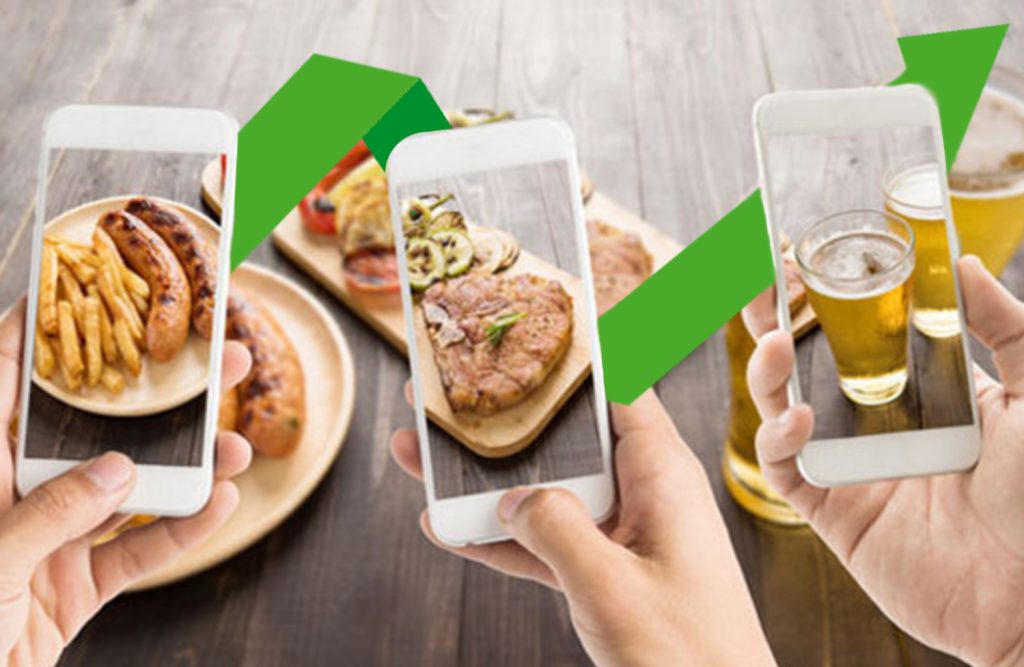 Stocks To Buy Or Sell: Beyond Meat (BYND)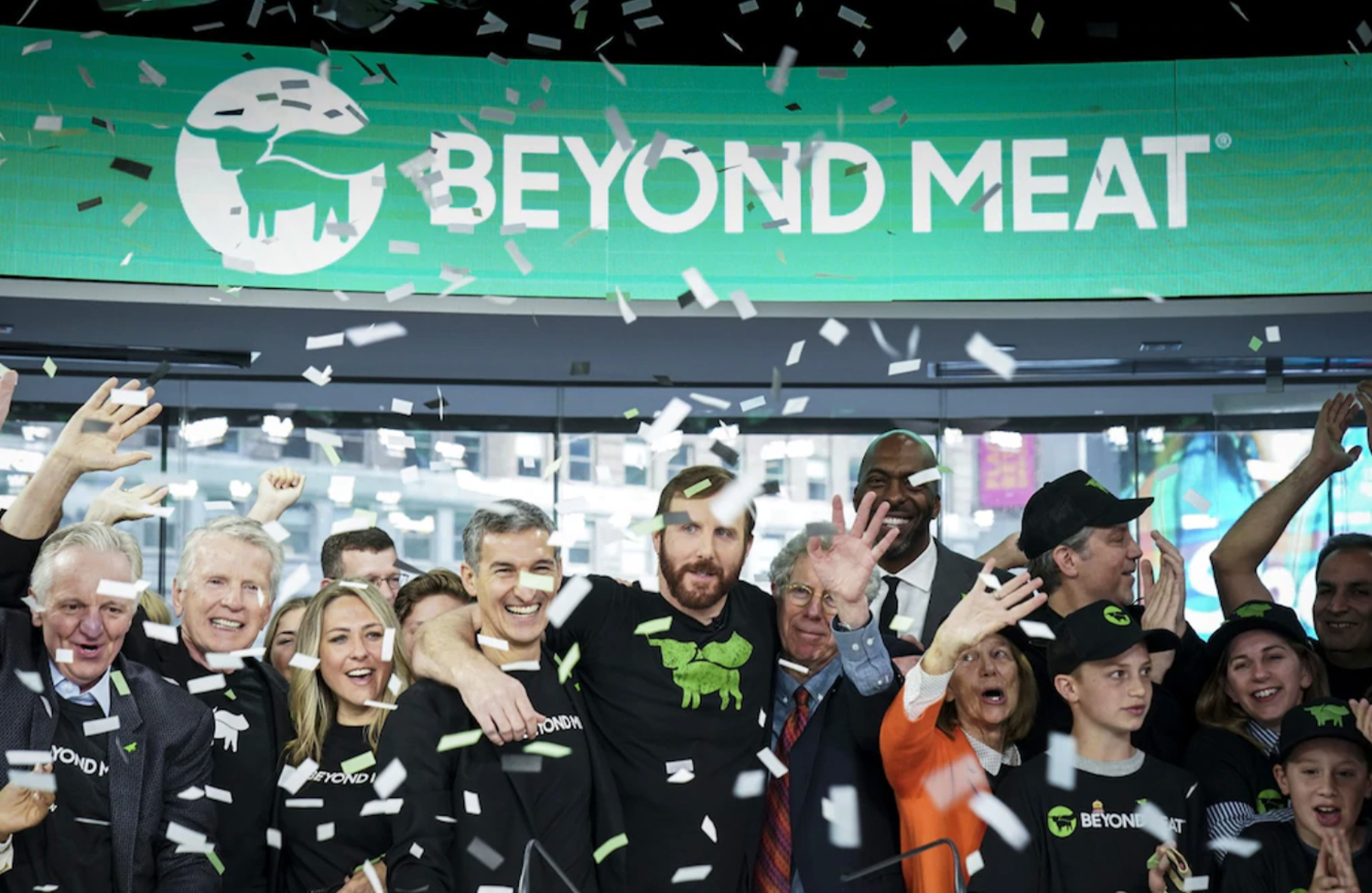 In recent weeks Beyond Meat Inc. (NASDAQ:BYND) has been dealing with growing pessimism from analysts with an underperforming rating. The latest to join the list is Mickheil Omanadze of Exane BNP Paribas who began coverage on Beyond Meat with an underwhelming rating and price target of $70.
On Monday when the analyst initiated the coverage Beyond Meat shares shed 6%. Freedom Finance's Erlan Abdikarimov who has been bearish about Beyond Meat stock has the second-lowest target price of $87.90.
Growing competition hurting Beyond Meat
The main reason behind this depressing price target is growing competition in the industry. Analysts indicate that although the plant-based meats industry will grow fast, the low entry barriers are negligible. This is challenging when trying to justify the stock.
Also, it seems like Beyond Meat stock could be overvalued based on its peers with value at around $9 billion which is 37 times more than Beyond Meat's full-year revenue guidance.  The valuation is high for a processed food company whose product could be a fad.
However, even if plant-based meat wasn't a fad, growing competition in the industry is still a big challenge. There a proliferation of fake meat products in retails stores and grocery shelves which could hurt sales of Beyond Meat. Traditional food companies such as Kellogg (NYSE: K), Hormel Foods (NYSE: HRL), and Tyson Foods (NYSE: TSN) are also developing alternative meat to compete with Beyond Meat. Outside the food industry Kroger Co (NYSE: KR) already has its fake meat alternative.
Could Beyond Meat Have Its Sites Set On McDonald's?
Omanadze raised his skepticism regarding the potential of Beyond Meat in the food industry. Major drivers of the company have been restaurant and food partnerships. Analysts have predicted that the stock could surge if the company secures a partnership with McDonald's. Omanadze believes that in future branded burgers will not have a significant presence in the foodservice sector.
Another analyst Brian Holland of D.A. Davidson has given the stock an underperforming rating but with a higher target price of £130.

Join Our Newsletter
Get stock alerts, news & trending stock alerts straight to your inbox!
We keep all user information pricate & promise to never spam.*
Search Stock Price (StockPrice.com)