Premier Health Announces International Medical Cannabis Expansion Strategy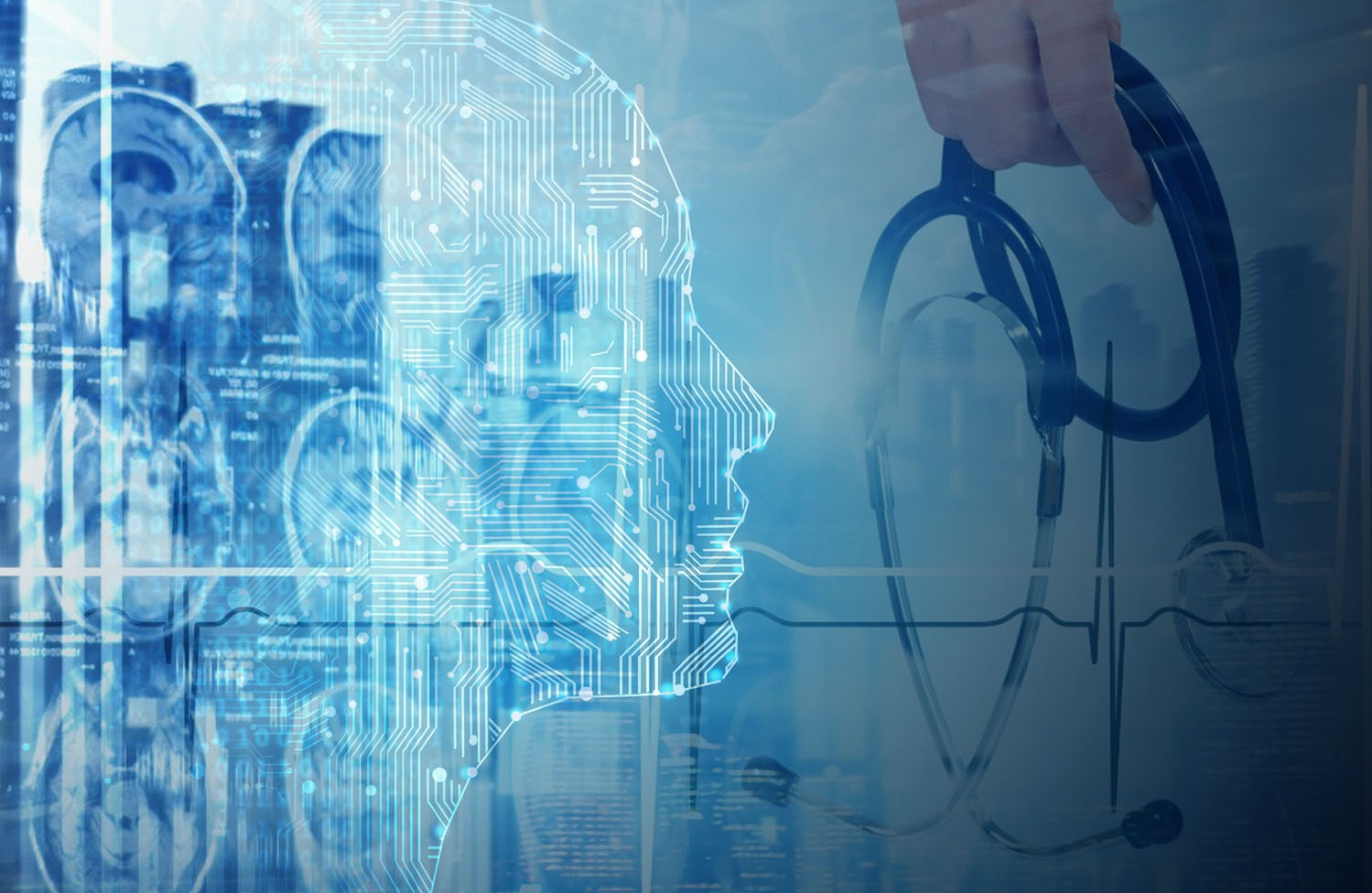 VANCOUVER, British Columbia, April 11, 2019 (GLOBE NEWSWIRE) — Premier Health Group Inc. (CSE: PHGI, OTCQB: PHGRF, Frankfurt: 6PH) (the "Company" or "Premier Health"), a Company focused on developing innovative approaches that combine human skill based expertise with emerging technologies for the healthcare industry, is pleased to announce the launch of an international expansion strategy to broaden its reach through its medical cannabis initiatives. As more countries legalize medical cannabis, Premier Health will be focusing on selling its comprehensive Electronic Medical Record (EMR) platform with medical cannabis software integration for education, decision support, and the prescription of medical cannabis to fast-growing markets in countries such as the US, the UK and Australia.
The legalization of medical cannabis is projected to boost the demand for cannabis for medical use as a substitute for traditional medicines. Approximately 30 countries have already legalized medical cannabis in some capacity, as well as a small handful of others that allow its use within strict guidelines, such as in the form of cannabis-derived pharmaceuticals. According to a report by Zion Market Research, the global medical cannabis market was valued at approximately USD $11.8 billion in 2017 and is expected to generate revenue of around USD $40.9 billion by the end of 2024. In addition, according to P&S Market Research, the global EMR market is projected to attain a size of $30.4 billion by 2023.
The role of cannabis in treating medical conditions is continuously expanding to help patients with acute and chronic symptoms. Currently, there is a critical gap between the patient's need for medical cannabis, and the physician's comfort and knowledge to prescribe it. This knowledge gap is even more widespread in countries that are behind Canada in its adoption of medical cannabis. In addition, research into the safety and efficacy of cannabis has traditionally been very difficult. Premier Health is looking to fill that gap by using clinically led, evidence-based data which will be embedded directly in the Company's EMR software to help guide doctors to the appropriate medical cannabis product and dosing. The software will be further tailored to the regulatory and approval procedures associated with the different jurisdictions.
"With the increasing awareness and demand from patients around the use of medical cannabis, we are aiming to provide the best possible information and appropriate tools to physicians so they can make informed decisions about their patients' health," said Dr. Essam Hamza, CEO of Premier Health. "As a pioneer in the space, Canada is at the forefront of this changing landscape. Our focus will be to bring credible physician-backed cannabis education to primary care physicians, where knowing your patient is an essential element of practice. Additionally, by innovating and integrating these increasingly in demand capabilities, Premier Health will be equipped to significantly increase its market share of the $30 billion EMR market."
In order to gain traction in various jurisdictions, the Company will be leveraging existing global relationships and will provide further updates in Q3-19.
ON BEHALF OF THE BOARD OF DIRECTORS
"Dr. Essam Hamza, MD"
Chief Executive Officer
About Premier Health
Premier Health is a Canadian company that is strategically poised to take advantage of business opportunities in the global health care industry. We are focused on innovative health care approaches that combine human skill-based expertise with emerging technologies. Premier Health, in conjunction with its subsidiary Cloud Practice, a cloud-based SAAS Electronic Medical Records software company, is developing proprietary technology to deliver quality healthcare through the combination of connected primary care clinics with telemedicine and artificial intelligence (AI). We currently have a combined ecosystem of 290 clinics, over 3000 licensed practitioners and almost 3 million registered patients. The Premier Health team has deep clinical, operational and financial expertise and a passion for improving healthcare for all patients.
The Canadian Securities Exchange does not accept responsibility for the adequacy or accuracy of this release.
FOR ADDITIONAL INFORMATION CONTACT:
Premier Health Group Inc.
www . mypremierhealth . com
Email: investors @ mypremierhealth . com
Stock Price Newsletter – October 18, 2019
Biotech ETF's Just Hit New Highs: 3 Stocks To Watch
The biotech sector has a plethora of stocks though. Therefore, an investor needs to put in the necessary research. On that note, here is a look at three biotech stocks to watch as sector stocks enjoy a bull run in October.
---
In Case You Missed It: Sernova (SVA) (SEOVF) Finds C-Peptide In Phase I/II Fasting Patient
Sernova Corp. (SVA) (SEOVF) has detected enduring levels of C-peptide (measured up to 30 days and continuing), a biomarker of transplanted beta cell insulin production, in the bloodstream of a fasting patient in its continuing phase I/II Cell Pouch United States clinical study of type-1 diabetes.
---
These Healthcare & Biotech Stocks Deserve Your Attention This Month
The positive results provided a break for the sector. Furthermore, healthcare stocks have risen by 5.7% this year. The entire index has seen a nearly 20 percent gain, according to The Wall Street Journal. With this in mind, healthcare and biotechnology stocks are in focus this month.
---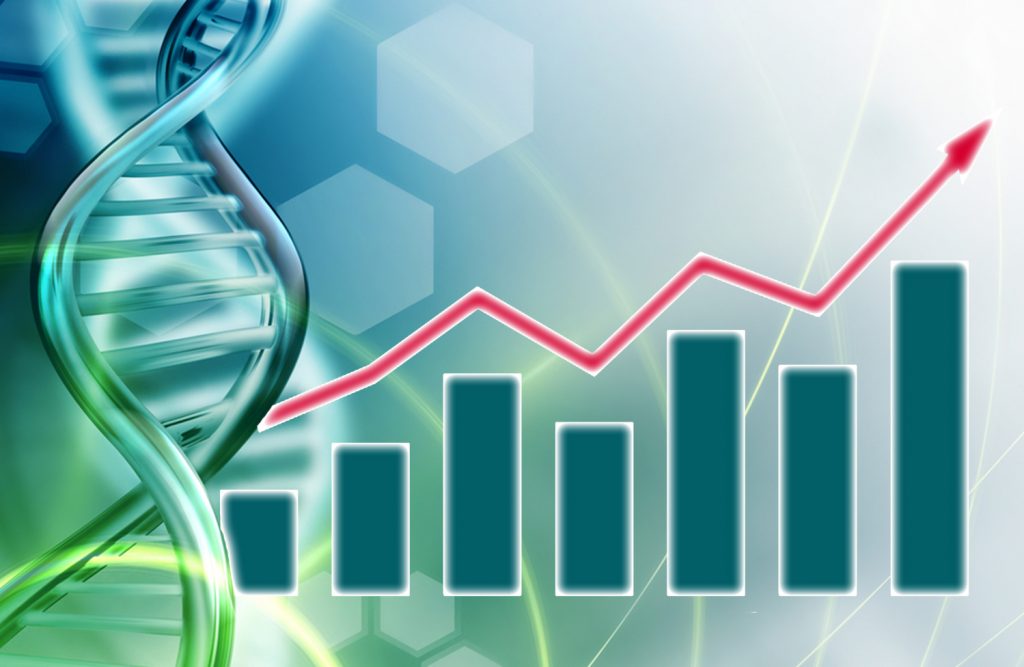 Disclaimer: Pursuant to an agreement between Midam Ventures LLC and Sernova (TSX:SVA) (OTC:SEOVF), Midam has been paid $350,000 for a period from September 23, 2019 to September 22, 2020. We may buy or sell additional shares of Sernova (TSX:SVA) (OTC:SEOVF) in the open market at any time, including before, during or after the Website and Information, to provide public dissemination of favorable Information about Sernova (TSX:SVA) (OTC:SEOVF). Click Here For Full Disclaimer.
Are These Stocks To Buy Or Sell: Snap (SNAP), Shake Shack (SHAK)
After A Strong First Half, What's Next For These Two Stock?
Several stocks have mustered monster returns this year with some companies with market caps of more than $200 million more than doubling. Among the companies that have seen their stocks more than doubled this year are social media company Snap (NYSE: SNAP) and burger chain Shake Shack (NYSE: SHAK).
Snap Overcame a Rough 2018
Snap is the biggest social medial winner this year following last year's disappointments. The parent of chatting app Snapchat's 2018 was stained by the failure of its wearable tech. There was also a poor reception of its app update and weakening platform growth. Snap stock plummeted after it failed to launch a comeback. 
[REPORT] 3 Penny Stocks To Watch Pushing Canada's Bull Market
In an unlikely performance, the company saw its revenue soar 48%. This was a rare occurrence for a company that appeared to be peaking in 2018. Currently, the company has over 203 million daily active users using its app. Its ability for monetization seems to be accelerating. The company is capitalizing on its target population which is usually young people.
Shake Shack Benefitting from Third Party Delivery Apps
Shake Shack is the only restaurant stock that has more than doubled this year. This is even after most investors thought that its valuation was high at the beginning of 2019. The chain's revenue jumped 31% in Q2 as sharp expansion, as well as a 3.6% upturn in comps, continues to fuel its top-line rally. This was exciting news on the bottom line as the company missed Wall Street estimates as it has been in the last four quarters.
[READ MORE] 1 Stock is Positioning to Disrupt a Billion Dollar Industry Creating Opportunity & Saving Lives
The company has also improved its guidance. It has also benefitted from third-party apps offering restaurant operators an alternative of beefing up takeout orders. Shake Shack stock is still trading at 6 times its forward sales. This may be a steep valuation for the stock more so considering it is a restaurant industry stock. The company is, however, improving its fundamentals which are instrumental in overcoming valuation concerns.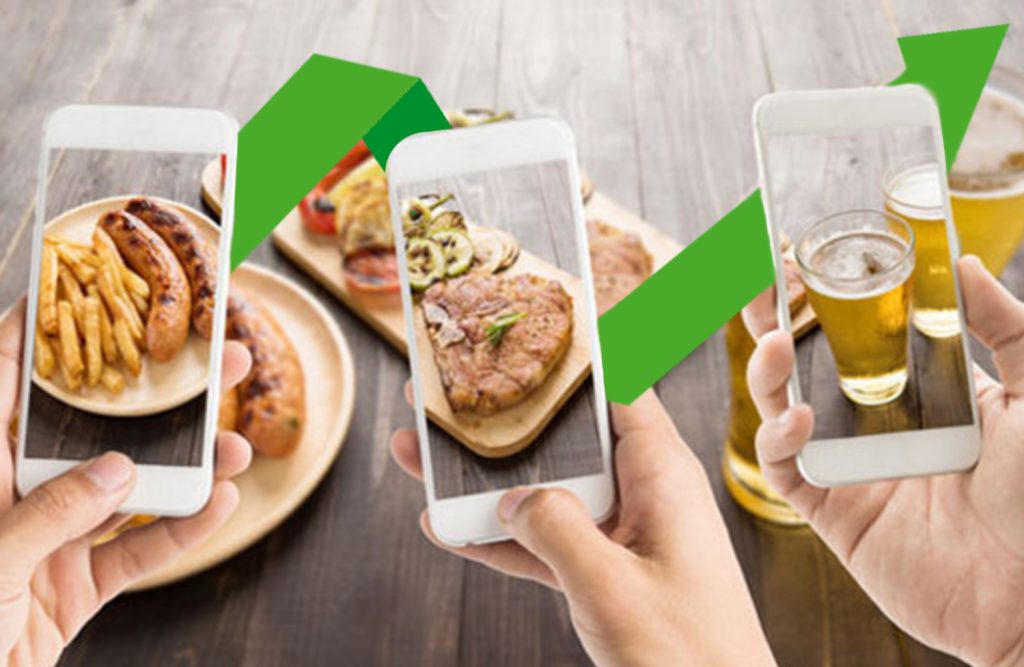 Stocks To Buy Or Sell: Beyond Meat (BYND)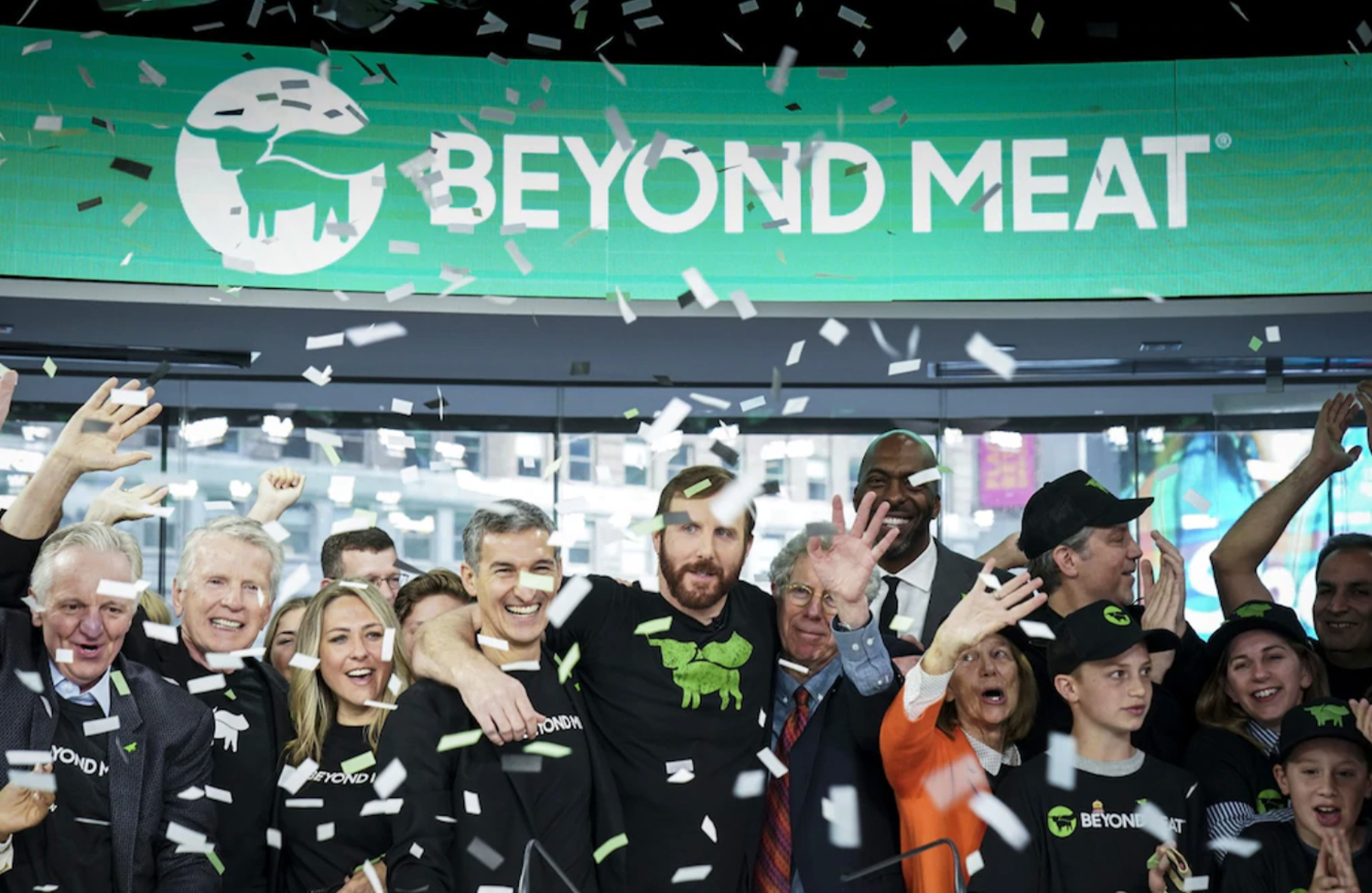 In recent weeks Beyond Meat Inc. (NASDAQ:BYND) has been dealing with growing pessimism from analysts with an underperforming rating. The latest to join the list is Mickheil Omanadze of Exane BNP Paribas who began coverage on Beyond Meat with an underwhelming rating and price target of $70.
On Monday when the analyst initiated the coverage Beyond Meat shares shed 6%. Freedom Finance's Erlan Abdikarimov who has been bearish about Beyond Meat stock has the second-lowest target price of $87.90.
Growing competition hurting Beyond Meat
The main reason behind this depressing price target is growing competition in the industry. Analysts indicate that although the plant-based meats industry will grow fast, the low entry barriers are negligible. This is challenging when trying to justify the stock.
Also, it seems like Beyond Meat stock could be overvalued based on its peers with value at around $9 billion which is 37 times more than Beyond Meat's full-year revenue guidance.  The valuation is high for a processed food company whose product could be a fad.
However, even if plant-based meat wasn't a fad, growing competition in the industry is still a big challenge. There a proliferation of fake meat products in retails stores and grocery shelves which could hurt sales of Beyond Meat. Traditional food companies such as Kellogg (NYSE: K), Hormel Foods (NYSE: HRL), and Tyson Foods (NYSE: TSN) are also developing alternative meat to compete with Beyond Meat. Outside the food industry Kroger Co (NYSE: KR) already has its fake meat alternative.
Could Beyond Meat Have Its Sites Set On McDonald's?
Omanadze raised his skepticism regarding the potential of Beyond Meat in the food industry. Major drivers of the company have been restaurant and food partnerships. Analysts have predicted that the stock could surge if the company secures a partnership with McDonald's. Omanadze believes that in future branded burgers will not have a significant presence in the foodservice sector.
Another analyst Brian Holland of D.A. Davidson has given the stock an underperforming rating but with a higher target price of £130.

Join Our Newsletter
Get stock alerts, news & trending stock alerts straight to your inbox!
We keep all user information pricate & promise to never spam.*
Search Stock Price (StockPrice.com)