Premier Health (OTC: PHGRF) (CSE: PHGI) Announces Closing of Cloud Practice Inc. Acquisition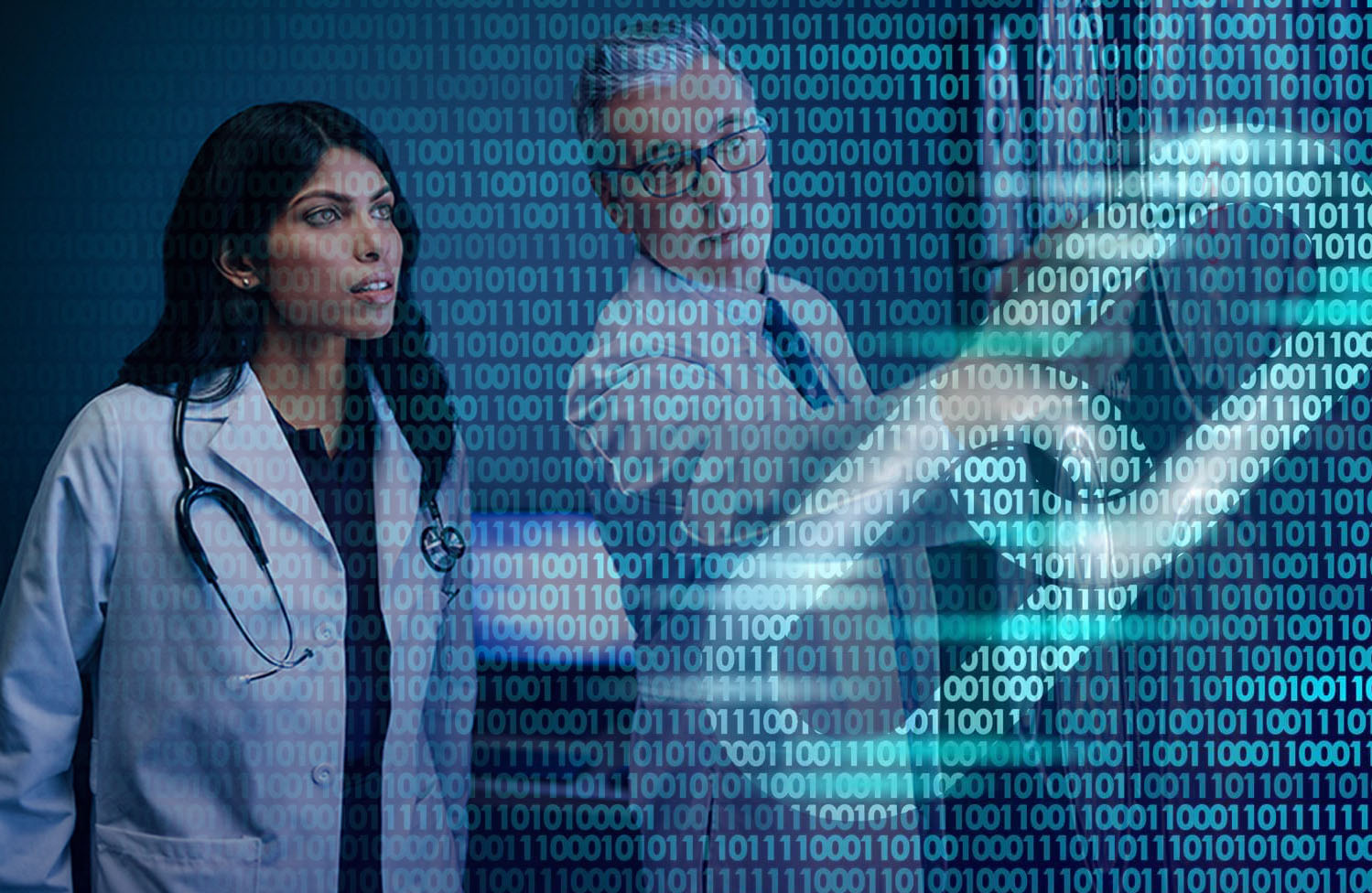 VANCOUVER, British Columbia, January 29, 2019 /PRNewswire/
—
Cloud Practice Inc., a medical software application company withproducts including: Juno EMR, a cloud-based EMR solution; ClinicAid, a medical billing software; and MyHealthAccess, an online patient portal
The Juno EMR system is currently used by 287 clinics, over 3,000 licensed practitioners, 1,500 staff and 2,870,000 registered patients
Cloud Practice services over 60 Cannabis Clinics with over 120,000 active patients
ClinicAid processes upwards of 

$30,000,000

 in payments to over 3000 health providers on a monthly basis
Premier Health Group Inc. (PHGI.CN) (PHGRF) (Frankfurt: 6PH) (the "Company" or "Premier Health"), a Company focused on developing innovative approaches that combine human skill based expertise with emerging technologies for the healthcare industry, is pleased to announce, further to its news release dated January 10, 2019, the Company has acquired all of the outstanding securities of Cloud Practice Inc. ("Cloud Practice").
Cloud Practice's Founders, including CEO Jordan Visco, and entire support team, consisting of several software developers and sales staff, will join and work alongside the Premier Health team to offer tools and resources providing for better efficiency on a day-to-day basis for both physicians and customers. The combined Premier and Cloud Practice ecosystem consists of over 3,000,000 patients.
"We are very excited to have completed this acquisition and to have the experienced team at Cloud Practice join the team at Premier Health. With this acquisition, we now have a medical software company with national reach. Thus, enabling us to build on our patient-centric technology platform that will integrate telemedicine, online booking and other premium services with our electronic medical records (EMR) system," said Dr. Essam Hamza, CEO of Premier.
Jordan Visco, CEO of Cloud Practice, stated: "We are thrilled to be joining a progressive group such as Premier Health. We are focused on delivering top quality service to Canada's healthcare industry and we are confident that with Cloud Practice's offerings combined with the Premier Health teams' expertise and long-term vision, we can achieve considerable success."
In consideration for the acquisition of all of the outstanding Cloud Practice securities, Premier will pay to the Cloud Practice shareholders total consideration of up to $5 million, $2 million dollars in cash to be paid out as follows: (i) $500,000 paid in cash on signing of the binding LOI as a refundable deposit, (ii) $500,000 in cash payable on closing, (iii) $500,000 in cash payable 90 days after closing, (iv) $500,000 in cash payable within six months of the LOI subject to the satisfaction of certain milestones related to the integration of the Juno EMR, and $3 million payable in common shares of Premier at a deemed price of $0.76 per share.
All shares issued in the transaction are subject to a restricted period of four months and one day. There were no finder's fees paid in connection with the Transaction.
ON BEHALF OF THE BOARD OF DIRECTORS
Dr. Essam Hamza, MD
Chief Executive Officer
About Premier Health
Premier Health is a Canadian company that is strategically poised to take advantage of business opportunities in the global health care industry. We are developing innovative health care approaches that combine human skill based expertise with emerging technologies, with the goal of setting the gold standard for services in locations of interest worldwide. Premier Health's subsidiary, HealthVue is focused on developing proprietary technology to deliver quality healthcare through the combination of connected primary care clinics with telemedicine and artificial intelligence (AI). We currently have an ecosystem of over 100,000 active patients and have plans to rapidly increase that number both domestically and internationally. The HealthVue team has a strong track record of successfully creating value in healthcare and technology enterprises. The Management team has deep clinical, financial and operational expertise and a passion for improving healthcare for all patients.
About Cloud Practice
Cloud Practice is a cloud-based software solutions company focused on streamlining medical practice throughout Canada. They offer three products including Juno EMR, ClinicAid and MyHealthAccess. Juno EMR, a modified branch of an open-source electronic medical records (EMR) software which was originally released by McMaster University, is hosted in the cloud and can be accessed anywhere, anytime. ClinicAid is Canada's easiest medical billing software. MyHealthAccess is an online patient portal which puts patients back in control of their health care through connecting with their clinics and booking appointments online.
Liberty Defense (SCAN.V) (LDDFF) Enters Cruise Industry, Signs Agreement with Port Tampa Bay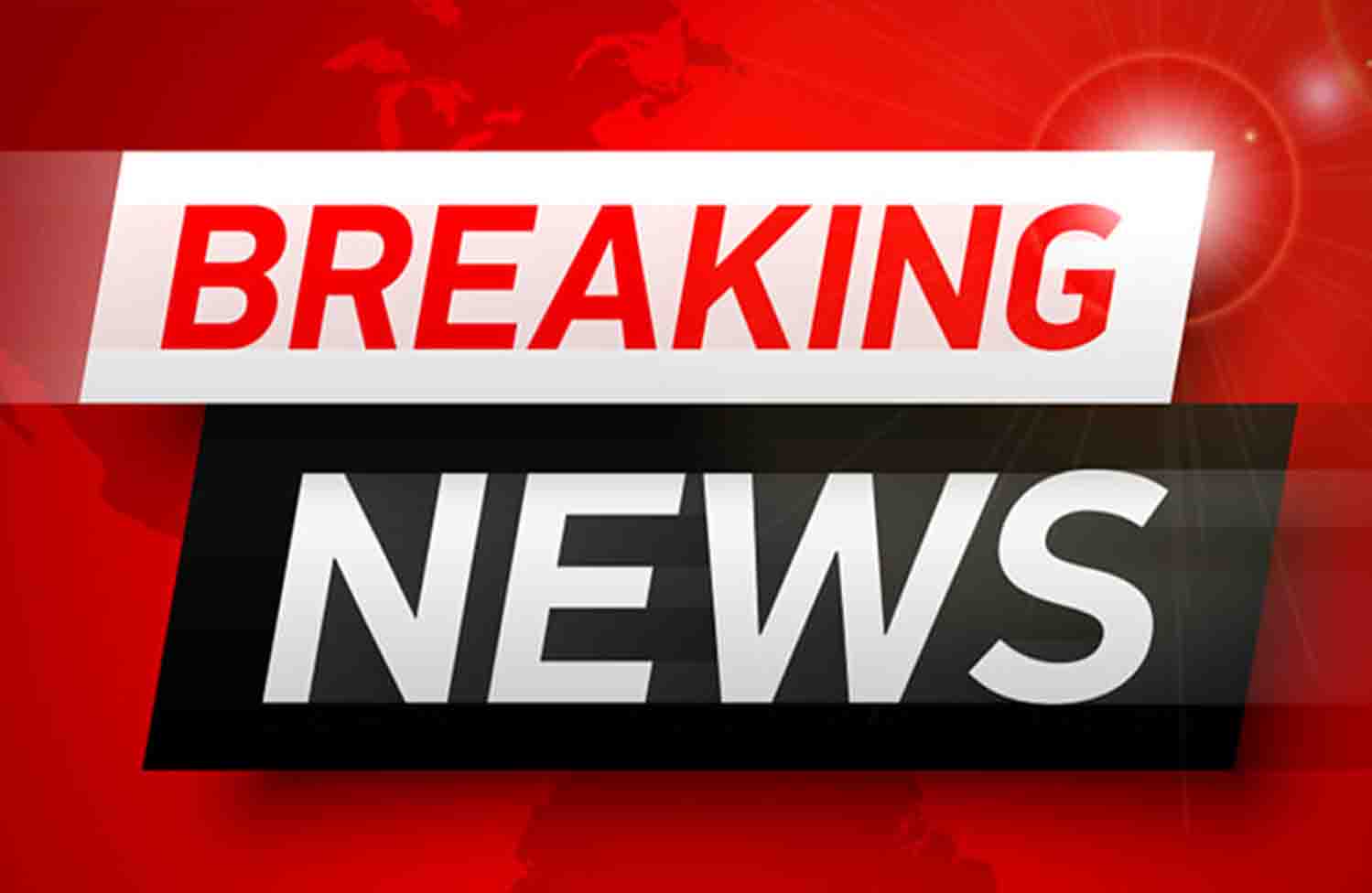 TAMPA, FL and VANCOUVER , Oct. 28, 2019 /CNW/ – Liberty Defense Holdings Ltd. (" Liberty ") (TSXV: SCAN; FRANKFURT : LD2; OTCQB: LDDFF), a leading concealed weapons detection solutions company, is announcing that it has signed a collaboration agreement ("CoA") with Port Tampa Bay to beta test HEXWAVE.
[REPORT] 1 Stock is Positioning to Disrupt a Billion Dollar Industry Creating Opportunity & Saving Lives
The Tampa Bay /Orlando I-4 Corridor region is the fastest growing region of the state, home to more than eight million residents and welcoming over 60 million visitors per year.
Between the years 2007 and 2017, total cruise ship passenger capacity grew by 25 per cent in North America , with the following 10 years estimated to see a further 41 per cent increase, according to a 2017 report.
Beta testing involves testing HEXWAVE in a live environment such as Port Tampa Bay with the initial Alpha testing to occur at Liberty's Center of Excellence laboratory in Atlanta .
HEXWAVE uses low-power, radar imaging and artificial intelligence, primarily to detect and identify weapons. The system is built to be modular and scalable and may be used both indoors and outdoors, providing security teams with a flexible and effective security solution. These characteristics also have the ability to enable a layered defense strategy for a venue, meaning the ability to detect threats at the perimeter of the property without obstructing the movement of large groups of people.
" Port Tampa Bay will be an excellent partner on this project. The port will be able to provide Liberty with new learning opportunities by opening up access to the unique aspects of security for cruise lines, which have frequent vacationers traveling in and out of Florida ," said Bill Riker , CEO of Liberty Defense. "The port environment will bring its own set of challenges from an operational perspective. Ultimately, the data's integration into our product development efforts will be invaluable," added Riker.
Port Tampa Bay President/CEO Paul Anderson said, "Having recently celebrated over one million cruise ship passengers in one fiscal year for the first time in our history, its imperative that we continue to seek opportunities to evaluate technologies like those developed by Liberty Defense. The potential of HEXWAVE's high throughput is very appealing to us because it provides a new way to strengthen our security posture and ensure the safety of all passengers without slowing down the flow of visitor traffic. We are looking forward to working with Liberty Defense to test this new technology that will help us to stay ahead of potential threats."
This beta testing phase is a key part of HEXWAVE's development process. Testing the system in operational and diverse facilities can help to ensure that it is aligned to market requirements. Beta testing is expected to begin later in 2019 and progress into 2020. Liberty will also beta test HEXWAVE at FC Bayern Munich's Allianz Arena in Germany , Rogers Arena in Vancouver, British Columbia , Maryland Stadium Authority's Camden Yards Complex, in the state of Utah , with the Virginia Division of Capitol Police, in Sleiman shopping centers, in a Hindu temple, in the Metro Toronto Convention Centre, in Toronto Pearson International Airport, and with the University of Wisconsin Police Department.
On Behalf of Liberty Defense
Bill Riker
CEO & Director
About Liberty Defense
Liberty provides security solutions for concealed weapon detection in high volume foot traffic areas and has secured an exclusive license from Massachusetts Institute of Technology ( MIT ), as well as a technology transfer agreement, for patents related to active 3D radar imaging technology that are packaged into the HEXWAVE product. The system is designed to provide discrete, modular and scalable protection to provide layered, stand-off detection capability. This is intended to provide a means to proactively counter evolving urban threats. The sensors with active 3D radar imaging and Artificial Intelligence (AI)-enhanced automatic detection are designed to detect metallic and non-metallic firearms, knives, explosives and other threats. Liberty is committed to protecting communities and preserving peace of mind through superior security detection solutions. Learn more: LibertyDefense.com
About Port Tampa Bay
Port Tampa Bay is Florida's largest port, supporting nearly 85,000 jobs and generating $18 billion in annual economic impact. In addition to being a top 10 U.S. cruise port, the port handles a wide array of bulk, break bulk, containers and roll-on/roll-off cargoes, and is a major shipbuilding and repair center. For more information, visit https://www.porttb.com/.
About the cruise industry
In North America
North American cruise capacity is set to grow by an estimated 41% over the next 10 years, compared to the previous 10 years which saw a 25% increase in passenger capacity, according to the 2017-2018 Cruise Industry News Annual Report. The fleet will grow from ~199 ships and a passenger capacity of 13.7 million in 2017 to 242 ships and a passenger capacity of 19.3 million in 2027.
Globally
Globally, 30 million passengers are expected to cruise in 2019, according to statistics from Cruise Lines International Association, compared to 28.5 million in 2018.
FORWARD-LOOKING STATEMENTS
When used in this press release, the words "estimate", "project", "belief", "anticipate", "intend", "expect", "plan", "predict", "may" or "should" and the negative of these words or such variations thereon or comparable terminology are intended to identify forward-looking statements and information. Although Liberty believes, in light of the experience of their respective officers and directors, current conditions and expected future developments and other factors that have been considered appropriate, that the expectations reflected in the forward-looking statements and information in this press release are reasonable, undue reliance should not be placed on them because the parties can give no assurance that such statements will prove to be correct. The forward-looking statements and information in this press release include, amongst others, information relating to the expectation of future CoAs and validation of technology. Such statements and information reflect the current view of Liberty . There are risks and uncertainties that may cause actual results to differ materially from those contemplated in those forward-looking statements and information.
By their nature, forward-looking statements involve known and unknown risks, uncertainties and other factors which may cause our actual results, performance or achievements, or other future events, to be materially different from any future results, performance or achievements expressed or implied by such forward-looking statements. Such factors include, among others, the development of HEXWAVE and future Beta testing. These fluctuations may adversely affect the price of the Liberty's securities, regardless of its operating performance. There are a number of important factors that could cause Liberty's actual results to differ materially from those indicated or implied by forward-looking statements and information. Such factors include, among others: currency fluctuations; limited business history of the parties; disruptions or changes in the credit or security markets; results of operation activities and development of projects; project cost overruns or unanticipated costs and expenses; and general market and industry conditions. The parties undertake no obligation to comment on analyses, expectations or statements made by third parties in respect of their securities or their respective financial or operating results (as applicable).
Liberty caution that the foregoing list of material factors is not exhaustive. When relying on Liberty's forward-looking statements and information to make decisions, investors and others should carefully consider the foregoing factors and other uncertainties and potential events. Liberty has assumed that the material factors referred to in the previous paragraph will not cause such forward-looking statements and information to differ materially from actual results or events. However, the list of these factors is not exhaustive and is subject to change and there can be no assurance that such assumptions will reflect the actual outcome of such items or factors. The forward-looking information contained in this press release represents the expectations of the parties as of the date of this press release and, accordingly, are subject to change after such date. Liberty does not undertake to update this information at any particular time except as required in accordance with applicable laws.
All amounts referred to herein are in Canadian dollars unless otherwise indicated.
Neither the TSX Venture Exchange nor its Regulation Services Provider (as that term is defined in the policies of the TSX Venture Exchange) accepts responsibility for the adequacy or accuracy of this press release.
SOURCE Liberty Defense Holdings Ltd.
View original content to download multimedia:  http://www.newswire.ca/en/releases/archive/October2019/28/c4759.html
Disclaimer: Pursuant to an agreement between MIDAM VENTURES, LLC and Liberty Defense Holdings Inc. Midam was hired for a period from 06/1/2019 – 9/30/2019NOW EXTENDED TO 10/31/2019 to publicly disseminate information about Liberty Defense Holdings Inc. including on the Website and other media including Facebook and Twitter. We were paid $250,000 (CASH) for & were paid "0" shares of restricted common shares. We may buy or sell additional shares of Liberty Defense Holdings Inc. in the open market at any time, including before, during or after the Website and Information, provide public dissemination of favorable Information. For previous compensation see our FULL DISCLAIMER HERE
Stock Price Newsletter – October 18, 2019
Biotech ETF's Just Hit New Highs: 3 Stocks To Watch
The biotech sector has a plethora of stocks though. Therefore, an investor needs to put in the necessary research. On that note, here is a look at three biotech stocks to watch as sector stocks enjoy a bull run in October.
---
In Case You Missed It: Sernova (SVA) (SEOVF) Finds C-Peptide In Phase I/II Fasting Patient
Sernova Corp. (SVA) (SEOVF) has detected enduring levels of C-peptide (measured up to 30 days and continuing), a biomarker of transplanted beta cell insulin production, in the bloodstream of a fasting patient in its continuing phase I/II Cell Pouch United States clinical study of type-1 diabetes.
---
These Healthcare & Biotech Stocks Deserve Your Attention This Month
The positive results provided a break for the sector. Furthermore, healthcare stocks have risen by 5.7% this year. The entire index has seen a nearly 20 percent gain, according to The Wall Street Journal. With this in mind, healthcare and biotechnology stocks are in focus this month.
---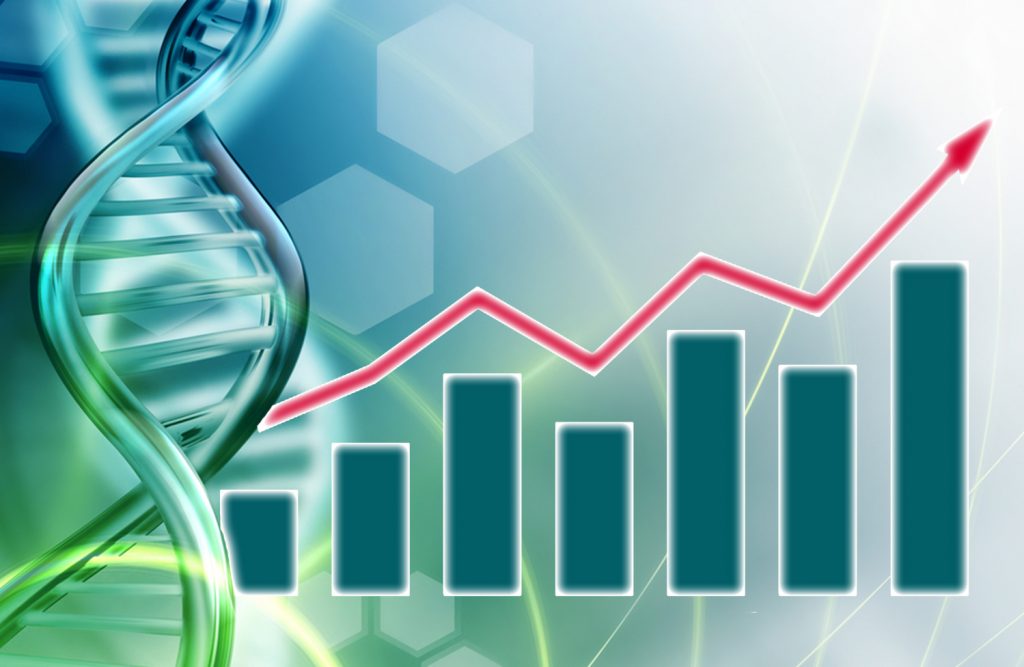 Disclaimer: Pursuant to an agreement between Midam Ventures LLC and Sernova (TSX:SVA) (OTC:SEOVF), Midam has been paid $350,000 for a period from September 23, 2019 to September 22, 2020. We may buy or sell additional shares of Sernova (TSX:SVA) (OTC:SEOVF) in the open market at any time, including before, during or after the Website and Information, to provide public dissemination of favorable Information about Sernova (TSX:SVA) (OTC:SEOVF). Click Here For Full Disclaimer.
Are These Stocks To Buy Or Sell: Snap (SNAP), Shake Shack (SHAK)
After A Strong First Half, What's Next For These Two Stock?
Several stocks have mustered monster returns this year with some companies with market caps of more than $200 million more than doubling. Among the companies that have seen their stocks more than doubled this year are social media company Snap (NYSE: SNAP) and burger chain Shake Shack (NYSE: SHAK).
Snap Overcame a Rough 2018
Snap is the biggest social medial winner this year following last year's disappointments. The parent of chatting app Snapchat's 2018 was stained by the failure of its wearable tech. There was also a poor reception of its app update and weakening platform growth. Snap stock plummeted after it failed to launch a comeback. 
[REPORT] 3 Penny Stocks To Watch Pushing Canada's Bull Market
In an unlikely performance, the company saw its revenue soar 48%. This was a rare occurrence for a company that appeared to be peaking in 2018. Currently, the company has over 203 million daily active users using its app. Its ability for monetization seems to be accelerating. The company is capitalizing on its target population which is usually young people.
Shake Shack Benefitting from Third Party Delivery Apps
Shake Shack is the only restaurant stock that has more than doubled this year. This is even after most investors thought that its valuation was high at the beginning of 2019. The chain's revenue jumped 31% in Q2 as sharp expansion, as well as a 3.6% upturn in comps, continues to fuel its top-line rally. This was exciting news on the bottom line as the company missed Wall Street estimates as it has been in the last four quarters.
[READ MORE] 1 Stock is Positioning to Disrupt a Billion Dollar Industry Creating Opportunity & Saving Lives
The company has also improved its guidance. It has also benefitted from third-party apps offering restaurant operators an alternative of beefing up takeout orders. Shake Shack stock is still trading at 6 times its forward sales. This may be a steep valuation for the stock more so considering it is a restaurant industry stock. The company is, however, improving its fundamentals which are instrumental in overcoming valuation concerns.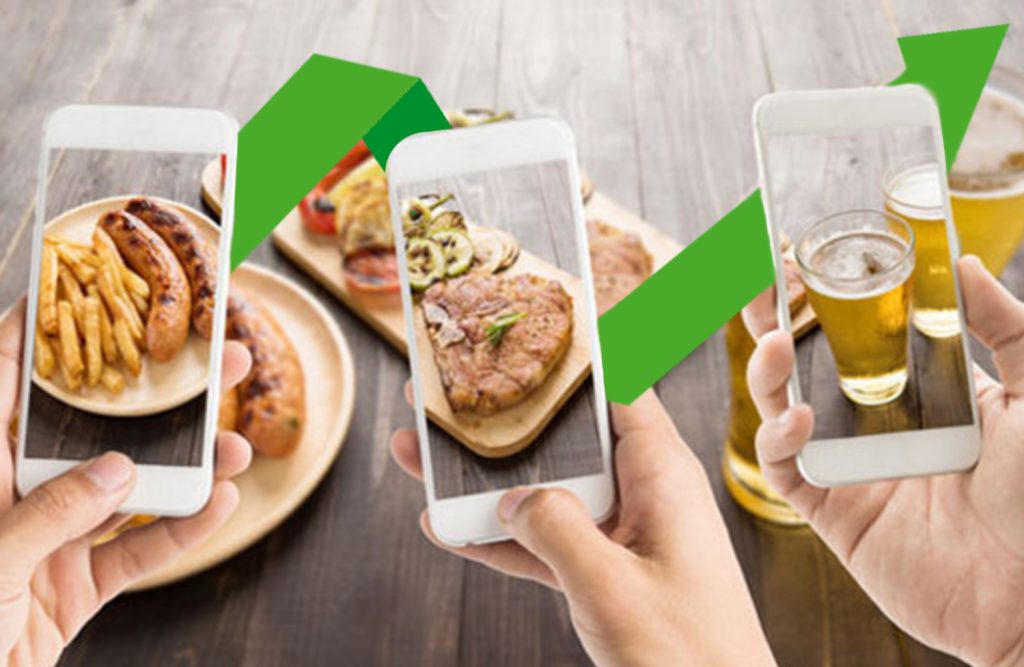 Join Our Newsletter
Get stock alerts, news & trending stock alerts straight to your inbox!
We keep all user information pricate & promise to never spam.*
Search Stock Price (StockPrice.com)