Premier Health (OTC: PHGRF) (CSE: PHGI) Enters into Definitive Agreement to Acquire Two Operating Pharmacies in Metro Vancouver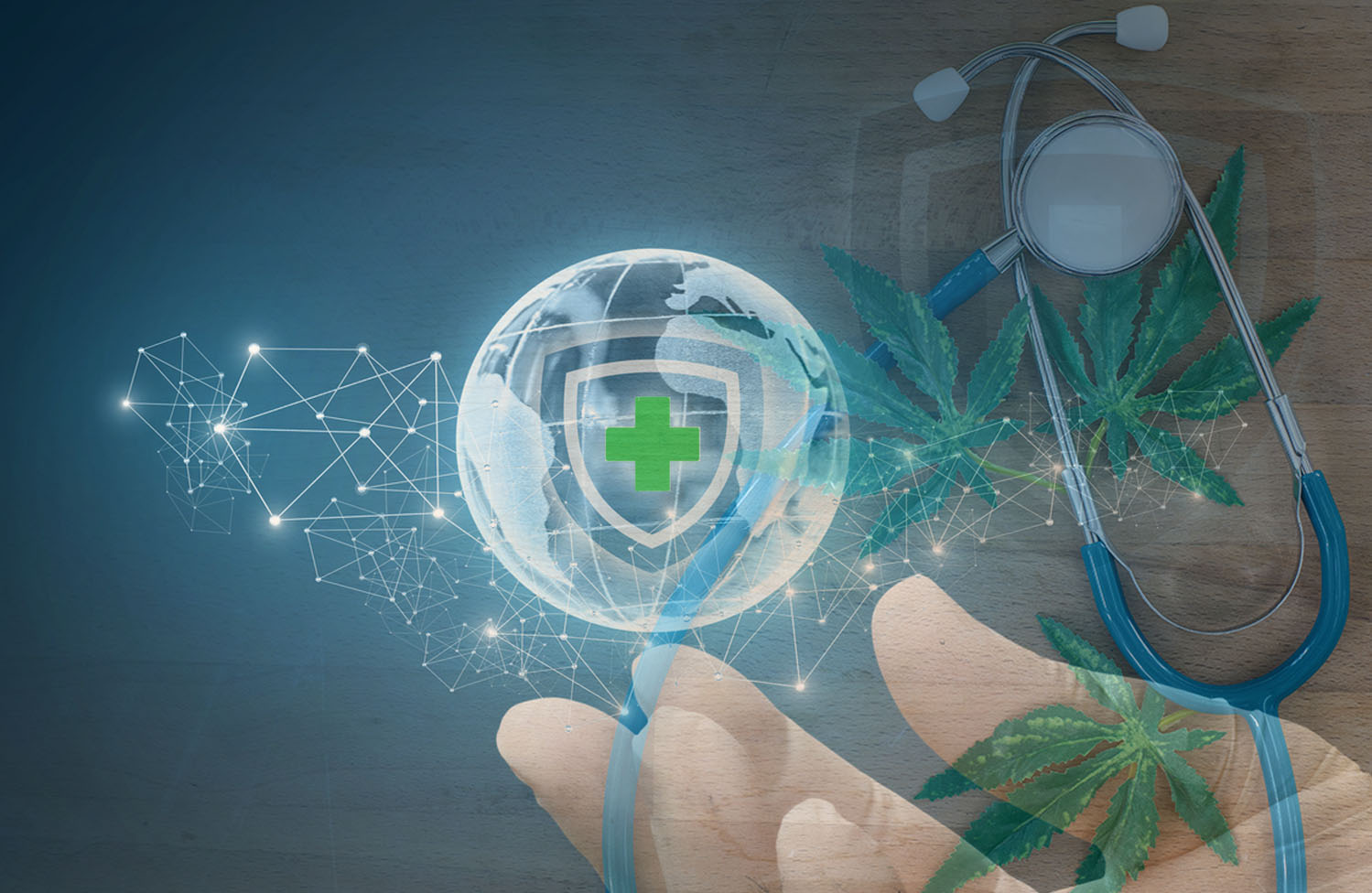 VANCOUVER, British Columbia, April 2, 2019 (GLOBE NEWSWIRE) — Premier Health Group Inc. (CSE: PHGI, OTCQB: PHGRF, Frankfurt: 6PH) (the "Company" or "Premier Health"), a Company focused on developing innovative approaches that combine human skill-based expertise with emerging technologies for the healthcare industry, is pleased to announce that, further to its previous news release, it has entered into a share purchase agreement ("the Agreement") to acquire two Metro Vancouver based pharmacies with certain arm's-length vendors (the "Vendors"). The pharmacies were cash flow positive and had combined annual revenue of approximately $6 million for the fiscal year ended August 31, 2018. The associated cost of goods sold and operating expenses incurred by the pharmacies was approximately $5.44 million on a combined basis. Premier Health expects to complete the acquisition during the second quarter of 2019.
"We are very excited about this opportunity to acquire two well-run and profitable pharmacies. As part of our patient centric model, fill and fulfillment is a major component of our telemedicine app. We are also pleased to have the pharmacies' key management team, with over 20 years' of combined experience managing pharmacies, come on board to continue running operations. We look forward to working together to improve fulfilment for our rapidly growing patient base. In light of our recent announcement of our medical cannabis decision tool for our JUNO EMR clients, our pharmacists will be able to help with patient education and support regarding medical cannabis" said Dr. Essam Hamza, CEO of Premier Health. "In addition, with one of the pharmacies occupying a space of over 6,000 square feet, we have the potential to open a new medical and/or cannabis clinic within the existing space."
Under the terms of the Agreement, in consideration for the purchase of all the outstanding shares of the pharmacy companies from the Vendors, Premier will assume the net liabilities of the pharmacies estimated at approximately $2.5 million and pay to the Vendors up to $4,057,733 as follows: (i) up to $1,312,733 in cash, (ii) 3,432,384 common shares of the Company (the "Consideration Shares") at a deemed price of $0.7269 per share, and (iii) 343,926 performance share units of the Company (the "Performance Shares"). Each Performance Share shall vest into one (1) common share without any payment on April 30, 2020 if certain earnings milestones for the pharmacies are met. Each Consideration Share will be subject to certain contractual restrictions on trading for a period of twenty-two (22) months from the date of issuance.
* Based on the unaudited financial statements of the pharmacies for the fiscal years ended August 31, 2018. The associated cost of goods sold and operating expenses incurred by the pharmacies was approximately $5.44 million on a combined basis.
ON BEHALF OF THE BOARD OF DIRECTORS
"Dr. Essam Hamza, MD"
Chief Executive Officer
About Premier Health
Premier Health is a Canadian company that is strategically poised to take advantage of business opportunities in the global health care industry. We are focused on innovative health care approaches that combine human skill-based expertise with emerging technologies. Premier Health, in conjunction with its subsidiary Cloud Practice, a cloud-based SAAS Electronic Medical Records software company, is developing proprietary technology to deliver quality healthcare through the combination of connected primary care clinics with telemedicine and artificial intelligence (AI). We currently have a combined ecosystem of 290 clinics, over 3000 licensed practitioners and almost 3 million registered patients. The Premier Health team has deep clinical, operational and financial expertise and a passion for improving healthcare for all patients.
Cautionary Statements
This news release contains forward-looking statements that are based on Premier Health's expectations, estimates and projections regarding its business and the economic environment in which it operates, including with respect to the completion of its acquisition of the pharmacy companies and the expected timing thereof, and Premier Health's expectations regarding business expansion opportunities and the current management team. Although Premier Health believes the expectations expressed in such forward-looking statements are based on reasonable assumptions, such statements are not guarantees of future performance and involve risks and uncertainties that are difficult to control or predict. Therefore, actual outcomes and results may differ materially from those expressed in these forward-looking statements and readers should not place undue reliance on such statements. These forward-looking statements speak only as of the date on which they are made, and Premier Health undertakes no obligation to update them publicly to reflect new information or the occurrence of future events or circumstances, unless otherwise required to do so by law.
Pursuant to an agreement between MIDAM VENTURES, LLC and Premier Health Group Inc. Midam was hired for a period from 10/1/2018 – 4/1/2019 to publicly disseminate information about Premier Health Group Inc. including on the Website and other media including Facebook and Twitter. We were paid $300,000 (CASH) for & were paid "500,000" shares of restricted common shares (as of 1/2/2019). Midam has been compensated an additional $100,000 by Premier Health Group to extend the period of coverage to June 1, 2019. As of 3/26/2019 Midam has been compensated an additional $100,000 by Premier Health Group for additional coverage without further extended coverage duration. We own zero shares of Premier Health Group Inc., which we purchased in the open market. Once the (6) Six-month restriction is complete on 4/1/2019 we plan to sell the "500,000" shares of Premier Health Group Inc. that we hold currently in restricted form during the time the Website and/or Facebook and Twitter Information recommends that investors or visitors to the website purchase without further notice to you. We may buy or sell additional shares of Premier Health Group Inc. in the open market at any time, including before, during or after the Website and Information, provide public dissemination of favorable Information. FULL DISCLAIMER HERE
Will Stock Prices Head Higher On Thursday?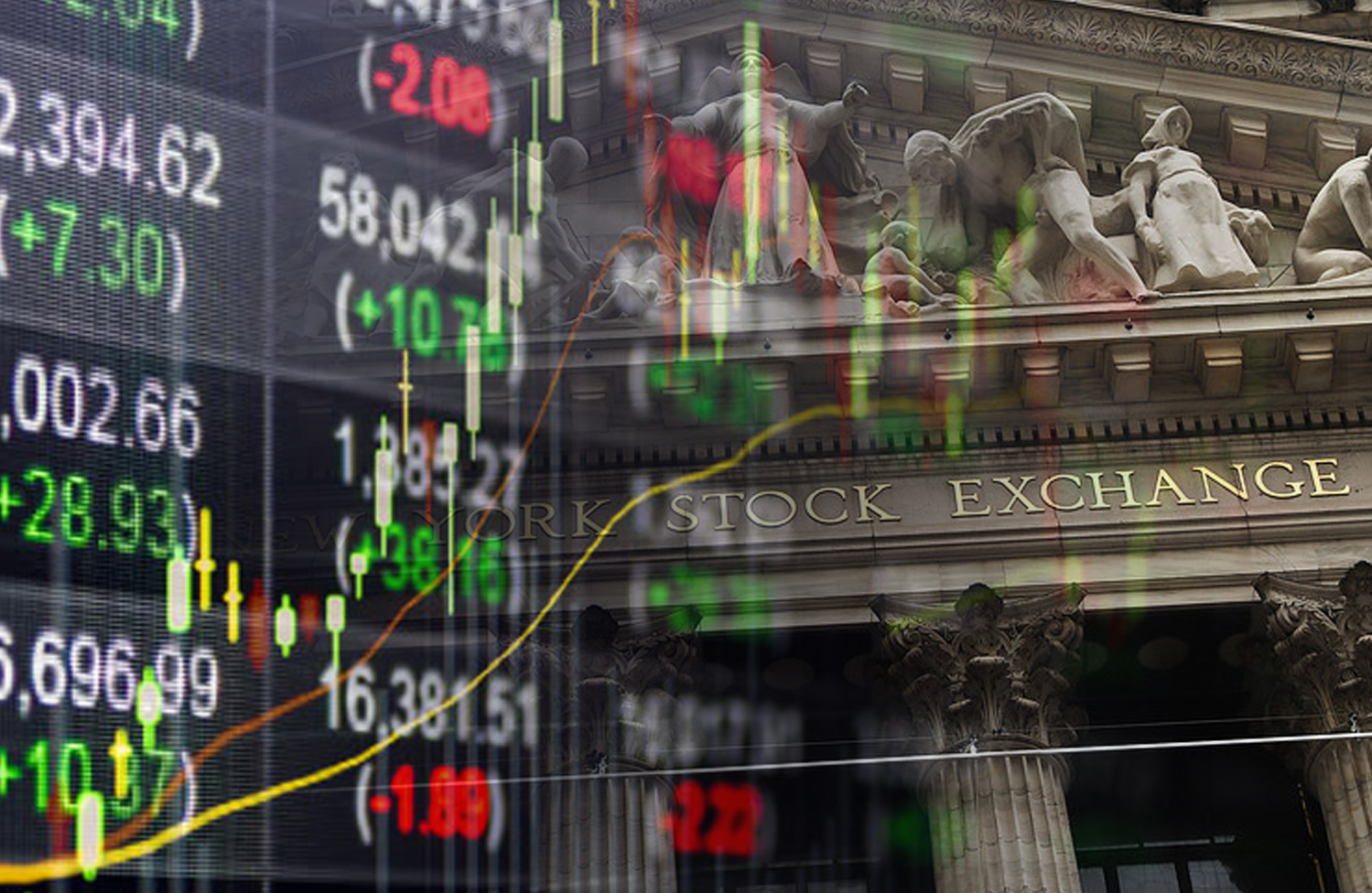 US stocks were mixed on Thursday. As most investors head into a long holiday weekend, there are several things helping to drive stock prices higher on Thursday.
IPOs Boost Market Sentiment
On April 18 the stock market saw two big IPOs.  Both Zoom Video (ZM) and Pinterest (PINS) made their public debuts.  For the most part, investors remained skiddish about the latest series of IPOs.  What was the reason? A few weeks ago the market witnessed the much anticipated Lyft (LYFT) IPO that has ended is disaster. 
The day that Lyft went public, share prices briefly hit highs of $88.60 before closing the day in the red. This trend hasn't stopped since then. Current stock prices show the company's shares trading around $55. This abysmal figure is a far cry from even its IPO price of $72.
Needless to say, both Pinterest and Zoom have remained relatively flat. Zoom shares traded in a range of $$60.32 to $66. Pinterest saw a trading channel of $23.05 to $24.99.
Micro-Cap Stocks Rally Back
During the early morning session, the Russell Microcap Index saw a sharp drop to lows of $578.33. But since then, the index has continued to rally higher, nearly surpassing its opening price as of 12:30 PM. What is a microcap stock? These stocks represent companies with a market capitalization of $50 million to $300 million. Traditionally, investors will see plenty of penny stocks on the list.
The higher volatility attracts investors to these equities.  This morning, the stock price for a few microcap companies ended up skyrocketing on heavy volume.  Among the list of penny stocks, Amyris Inc. (AMRS), Mustang Bio (MBIO), Precipio Inc. (PRPO) and Uxin Limited (UXIN) hit scanners for volume and price movement.
With the short week, it's likely that the markets could slow down during the afternoon session. Looking ahead to next week, investors will be watching for several key figures notwithstanding the growing list of companies reporting earnings.
Liberty Defense MOU Strategy includes Vancouver Arena Limited Partnership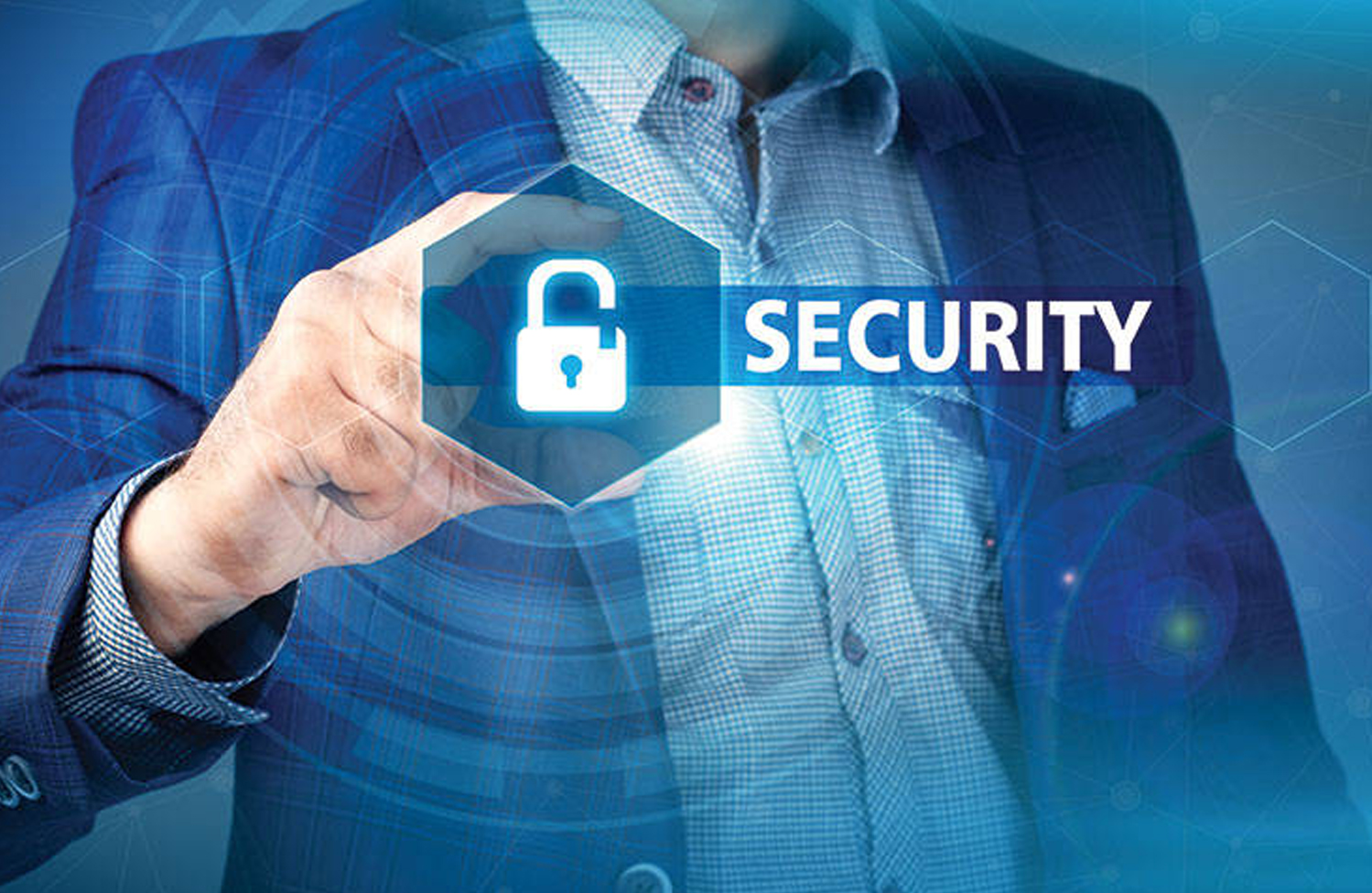 Vancouver, British Columbia–(Newsfile Corp. – April 15, 2019) – Liberty Defense Holdings, Ltd. (TSXV: SCAN) ("Liberty") provides a corporate update on its Memorandum of Understanding ("MOU") Strategy which includes a signed MOU with Vancouver Arena Limited Partnership to beta test HEXWAVE.
Bill Riker, CEO of Liberty Defense, commented, "Liberty's MOU Strategy and potential partners, which includes Vancouver Arena Limited Partnership, will be a key element to the Company's success not only in distinguishing ourselves from other the competition but also providing the Company with valuable feedback in testing HEXWAVE in live indoor and outdoor environments. In the coming months, we expect to be able to announce a number of key partnerships through our MOU program that will not only help validate the opportunities for this type of technology but also show the depth and reach of the Company and its Advisors."
The proposed testing with Vancouver Arena Limited Partnership will occur at a site to be determined within or near Rogers Arena in Vancouver, BC. Rogers Arena is one of the premier sports and entertainment facilities in North America and has hosted over 25 million fans with a proud legacy of success. Events include NHL hockey games and most of the largest concerts and shows in the city. It was also the site where the Canadian women's and men's hockey teams won gold medals during the Vancouver 2010 Olympic Winter Games.
"We are committed to our customer safety and looking for ways to improve their experiences while visiting Rogers Arena," said Jim Day, Rogers Arena's Director of Event Operations and Security. "This includes exploring how using cutting edge technologies can help keep our fans and visitors safe. We look forward to evaluating the capabilities of the HEXWAVE product."
"Stadiums welcome thousands of visitors daily – including children and families. These are public spaces that face a security challenge with high volumes of foot traffic and multiple entry points," said Riker. "By providing a security solution that is modular, scalable and capable of providing layered detection of potential threats, we believe that we can make these spaces safer for customers and employees."
The Vancouver Arena Limited Partnership MOU was signed in November, 2018.
On Behalf of Liberty Defense
Bill Riker
CEO & Director
About Liberty Defense
Liberty provides security solutions for concealed weapon detection in high volume foot traffic areas and has secured an exclusive license from MIT Lincoln Laboratory, as well as a technology transfer agreement, for patents related to active 3D imaging technology that are packaged into the HEXWAVE product. The system is designed to provide discrete, modular and scalable protection to provide layered, stand-off detection capability. This is intended to provide a means to proactively counter evolving urban threats. The sensors with active 3D imaging and AI-enhanced automatic detection are designed to detect metallic and non-metallic firearms, knives, explosives and other threats. Liberty is committed to protecting communities and preserving peace of mind through superior security detection solutions. Learn more: LibertyDefense . com
About Vancouver Arena Limited Partnership
Vancouver Arena Limited Partnership has owned and operated Rogers Arena since 2004. To learn more visit www.rogersarena . ca
For further information contact:
LIBERTY INVESTOR RELATIONS:
Adam Ross
Telephone: 604-229-9445
Toll-Free: 1-833-923-3334
Email: info@libertydefense .com
FORWARD LOOKING STATEMENTS
When used in this press release, the words "estimate", "project", "belief", "anticipate", "intend", "expect", "plan", "predict", "may" or "should" and the negative of these words or such variations thereon or comparable terminology are intended to identify forward-looking statements and information. Although Liberty believes, in light of the experience of their respective officers and directors, current conditions and expected future developments and other factors that have been considered appropriate, that the expectations reflected in the forward-looking statements and information in this press release are reasonable, undue reliance should not be placed on them because the parties can give no assurance that such statements will prove to be correct. The forward-looking statements and information in this press release include, amongst others, information relating to the expectation of future MOUs and validation of technology. Such statements and information reflect the current view of Liberty. There are risks and uncertainties that may cause actual results to differ materially from those contemplated in those forward-looking statements and information.
By their nature, forward-looking statements involve known and unknown risks, uncertainties and other factors which may cause our actual results, performance or achievements, or other future events, to be materially different from any future results, performance or achievements expressed or implied by such forward-looking statements. Such factors include, among others, the following risks: (a) there is no assurance that Liberty will obtain further MOUs. These fluctuations may adversely affect the price of the Liberty's securities, regardless of its operating performance. There are a number of important factors that could cause Liberty's actual results to differ materially from those indicated or implied by forward-looking statements and information. Such factors include, among others: currency fluctuations; limited business history of the parties; disruptions or changes in the credit or security markets; results of operation activities and development of projects; project cost overruns or unanticipated costs and expenses; and general market and industry conditions. The parties undertake no obligation to comment on analyses, expectations or statements made by third parties in respect of their securities or their respective financial or operating results (as applicable).
Liberty cautions that the foregoing list of material factors is not exhaustive. When relying on Liberty's forward-looking statements and information to make decisions, investors and others should carefully consider the foregoing factors and other uncertainties and potential events. Liberty has assumed that the material factors referred to in the previous paragraph will not cause such forward-looking statements and information to differ materially from actual results or events. However, the list of these factors is not exhaustive and is subject to change and there can be no assurance that such assumptions will reflect the actual outcome of such items or factors. The forward-looking information contained in this press release represents the expectations of Liberty as of the date of this press release and, accordingly, are subject to change after such date. Liberty does not undertake to update this information at any particular time except as required in accordance with applicable laws.
All amounts referred to herein are in Canadian dollars unless otherwise indicated.
Neither the TSX Venture Exchange nor its Regulation Services Provider (as that term is defined in the policies of the TSX Venture Exchange) accepts responsibility for the adequacy or accuracy of this press release.
NOT FOR DISTRIBUTION TO U.S. NEWSWIRE SERVICES OR FOR DISSEMINATION IN THE UNITED STATES
Stock Price Thursday Morning Update – April 11, 2019
BREAKING NEWS!
ParcelPal to Launch Cannabis Delivery on April 15th
VANCOUVER, BC / ACCESSWIRE / April 11, 2019 / ParcelPal Technology Inc. ("ParcelPal" or the "Company"), (PKG.CN) (PT0.F) (PTNYF) – is pleased to announce cannabis deliveries with Kiaro will commence April 15th, in the province of Saskatchewan. Click here to see the full details of this BIG news
BREAKING NEWS!
Premier Health Announces International Medical Cannabis Expansion Strategy
VANCOUVER, British Columbia, April 11, 2019 (GLOBE NEWSWIRE) — Premier Health Group Inc. (CSE: PHGI, OTCQB: PHGRF, Frankfurt: 6PH) (the "Company" or "Premier Health"), a Company focused on developing innovative approaches that combine human skill based expertise with emerging technologies for the healthcare industry, is pleased to announce the launch of an international expansion strategy to broaden its reach through its medical cannabis initiatives. See What Dr. Essam Hamza, CEO of Premier Health, said about this latest milestone; Click Here.
Retaining Net Neutrality
Since the dawning of the internet, the world has become far more connected than ever imaginable. If a New Yorker wants to connect with their distant cousin in Azerbaijan, they need only have an internet connection and, within seconds, the two family members are speaking to one another with seamless efficacy. So what does net neutrality have to do with anything?! Click Here For Some Enlightenment


Search Stock Price (StockPrice.com)