Premier Health (OTC:P​HGRF) (CSE:P​HGI) Partnering with Bio Conscious Technologies to bring AI Powered Remote Patient Monitoring to its App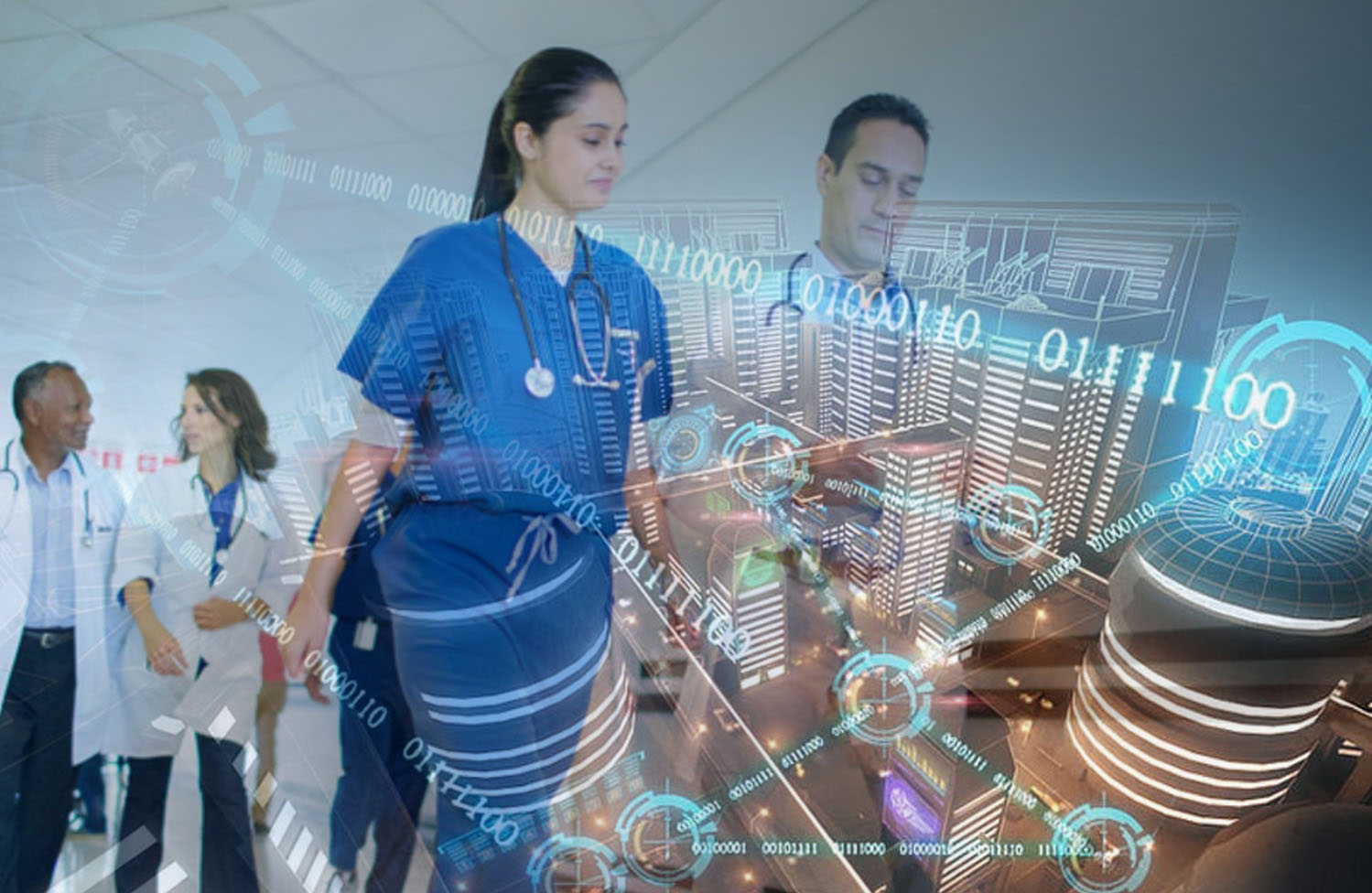 VANCOUVER, British Columbia, March 13, 2019 (GLOBE NEWSWIRE) — Premier Health Group (CSE: PHGI, OTCQB: PHGRF, Frankfurt: 6PH) (the "Company" or "Premier Health"), a Company focused on developing innovative approaches that combine human skill-based expertise with emerging technologies for the healthcare industry, is pleased to announce it is working with Bio Conscious Technologies (BCT) to bring their Artificial Intelligence (AI) technology to Premier Health's user base.
Premier Health will be partnering with BCT to enable patients and care providers improved monitoring of chronic disease progression and management of chronic conditions, such as diabetes, using BCT's proprietary AI technology.
BCT has been developing an ensemble of AI algorithms since 2015 that allow patients with diabetes to better manage their health proactively by accurately predicting their future glucose levels using machine learning techniques. The World Health Organization estimates that 425 million people are living with diabetes. Mismanagement of diabetes can be very harmful. BCT's algorithm, DiaBits, learns an individual's physiology and predicts, with machine learning technology, where their blood sugar will trend over time based on their past trend, behaviour, and activity. BCT successfully piloted its technology at BC Children's Hospital, resulting in a proven accuracy of 95%. They also presented at the 78th scientific session of the American Diabetes Association. The companies will work on integrating DiaBits into Premier Health's patient-centric healthcare app.
"Since the beginning, remote patient monitoring has been an integral component of our telemedicine app," said Dr. Essam Hamza, CEO of Premier Health. "DiaBits will enable our diabetic patients to dramatically increase glucose control and improve their quality of life. We are eager to work with the team at BCT to bring this innovative solution to our comprehensive telemedicine app."
"We are excited to be selected by Premier Health to partner for our remote health monitoring technology," said Amir Hayeri, CEO of BCT. "Incorporating the DiaBits technology platform into Premier Health's app will reduce the guesswork associated with managing diabetes and result in diabetic users having fewer sugar highs, and fewer sugar lows, all while delaying the onset of complications. We are also in the works for developing similar technologies that predict high blood-pressure and premature contractions for pregnant women at risk of pre-eclampsia."
ON BEHALF OF THE BOARD OF DIRECTORS
"Dr. Essam Hamza, MD"
Chief Executive Officer
About Premier Health
Premier Health is a Canadian company that is strategically poised to take advantage of business opportunities in the global health care industry. We are focused on innovative health care approaches that combine human skill-based expertise with emerging technologies. Premier Health, in conjunction with its subsidiary Cloud Practice, a cloud-based SAAS Electronic Medical Records software company, is developing proprietary technology to deliver quality healthcare through the combination of connected primary care clinics with telemedicine and artificial intelligence (AI). We currently have a combined ecosystem of 290 clinics, over 3000 licensed practitioners and almost 3 million registered patients. The Premier Health team has deep clinical, operational and financial expertise and a passion for improving healthcare for all patients.
About Bio Conscious Technologies
Bio Conscious Technologies is a health analytics company. Their mission is to enable patients and care providers to better understand and treat diseases using intelligent analytics. Their app, DiaBits, allows diabetic users to manage their health without stress. Their multivariate algorithm learns an individual user's physiology and predicts where their blood sugar will trend over time based on their behavior and activity. With DiaBits, users have more glucose control, less Hypo and Hyperglycemia episodes, and better long-term health outcomes.
The Canadian Securities Exchange does not accept responsibility for the adequacy or accuracy of this release.
FOR ADDITIONAL INFORMATION CONTACT:
Premier Health Group Inc.
www.mypremierhealth.com
Email: investors@mypremierhealth.com
DISCLAIMER: Pursuant to an agreement between MIDAM VENTURES, LLC and Premier Health Group Inc. we were hired for a period from 10/1/2018 – 4/1/2019 to publicly disseminate information about Premier Health Group Inc. including on the Website and other media including Facebook and Twitter. We were paid $300,000 CASH for & were paid "500,000" shares of restricted common shares (as of 1/2/2019). Midam has been compensated an additional $100,000 by Premier Health Group to extend the period of coverage to June 1, 2019. We own zero shares of Premier Health Group Inc., which we purchased in the open market. Once the (6) Six-month restriction is complete on 4/1/2019 we plan to sell the "500,000" shares of Premier Health Group Inc. that we hold currently in restricted form during the time the Website and/or Facebook and Twitter Information recommends that investors or visitors to the website purchase without further notice to you. We may buy or sell additional shares of Premier Health Group Inc. in the open market at any time, including before, during or after the Website and Information, provide public dissemination of favorable Information.Please click here for full disclaimer.

Liberty Defense (SCAN.V) Signs MOU with the Utah Attorney General for Testing of HEXWAVE
SALT LAKE CITY and VANCOUVER , May 22, 2019 /CNW/ – Liberty Defense Holdings Ltd. ("Liberty") (TSXV: SCAN; FRANKFURT : LD2), a leader in security and weapons detection solutions, is announcing that it has signed a memorandum of understanding (MOU) with the Office of the Utah Attorney General to beta test HEXWAVE in the state.
The Utah Attorney General, Sean Reyes , is an elected constitutional officer in the executive branch of the state government of Utah . The attorney general is the chief legal officer and legal adviser in the state.
"HEXWAVE can be applied in a variety of settings to provide a means to identify possible threats before they advance into attacks. We are excited that the Attorney General of Utah recognizes the potential value of this technology and the opportunity it provides for enhanced security in the state," said Bill Riker , CEO of Liberty Defense.
The proposed testing with and through the Office of the Attorney General may include, but is not be limited to:
Sporting and concert arenas, stadiums and Olympic venues
Primary, secondary and higher education facilities
Places of worship, facilities and property owned by or affiliated with faith entities
Government offices, buildings and facilities
Amusement parks
Entertainment events, conventions, shows and festivals
The Attorney General has committed to work in Partnership with Liberty to facilitate introductions and advise interested parties and venues on the potential for HEXWAVE technology. The goal of this initiative is to improve public safety for the citizens of Utah .
"We are pleased to be a part of this phase of testing this new product. Innovation in this space is essential as the type and frequency of threats also evolve. We look forward to evaluating the capabilities of the HEXWAVE product," said Attorney General Sean Reyes .
This beta testing phase is a key part of the product development process for HEXWAVE. The incremental testing of the system in actual facilities can help to ensure that it is aligned to market requirements. Beta testing is expected to begin later in 2019 and progress into 2020.
About Liberty Defense
Liberty provides security solutions for weapons detection in high volume foot traffic areas and has secured an exclusive licence from MIT Lincoln Laboratory, as well as a technology transfer agreement, for patents related to active 3D imaging technology that are packaged into the HEXWAVE product. The system is designed to provide discrete, modular and scalable protection to provide layered, stand-off detection capability. This is intended to provide a means to proactively counter evolving urban threats. The sensors with active 3D imaging and AI-enhanced automatic detection are designed to detect metallic and non-metallic firearms, knives, explosives and other threats. Liberty is committed to protecting communities and preserving peace of mind through superior security detection solutions. Learn more: LibertyDefense.com
About Utah Attorney General
Since the admission of Utah as a state on January 4, 1896 the Attorney General has been an independently elected constitutional officer of the executive department and serves four-year terms. The current Utah Attorney General is Sean Reyes .
About Utah
Utah is a state in the western United States . It became the 45th state admitted to the U.S. on January 4, 1896 . Utah is the 13th-largest by area, 31st-most-populous, and 10th-least-densely populated of the 50 United States. Utah was the home of the 2002 Olympic Winter Games and may yet host future Olympic games.
FORWARD-LOOKING STATEMENTS
When used in this press release, the words "estimate", "project", "belief", "anticipate", "intend", "expect", "plan", "predict", "may" or "should" and the negative of these words or such variations thereon or comparable terminology are intended to identify forward-looking statements and information. Although Liberty believes, in light of the experience of their respective officers and directors, current conditions and expected future developments and other factors that have been considered appropriate, that the expectations reflected in the forward-looking statements and information in this press release are reasonable, undue reliance should not be placed on them because the parties can give no assurance that such statements will prove to be correct. The forward-looking statements and information in this press release include, amongst others, information relating to the expectation of future MOUs and validation of technology. Such statements and information reflect the current view of Liberty. There are risks and uncertainties that may cause actual results to differ materially from those contemplated in those forward-looking statements and information.
By their nature, forward-looking statements involve known and unknown risks, uncertainties and other factors which may cause our actual results, performance or achievements, or other future events, to be materially different from any future results, performance or achievements expressed or implied by such forward-looking statements. Such factors include, among others, the following risks: (a) there is no assurance that Liberty will obtain further MOUs. These fluctuations may adversely affect the price of the Liberty's securities, regardless of its operating performance. There are a number of important factors that could cause Liberty's actual results to differ materially from those indicated or implied by forward-looking statements and information. Such factors include, among others: currency fluctuations; limited business history of the parties; disruptions or changes in the credit or security markets; results of operation activities and development of projects; project cost overruns or unanticipated costs and expenses; and general market and industry conditions. The parties undertake no obligation to comment on analyses, expectations or statements made by third parties in respect of their securities or their respective financial or operating results (as applicable).
Liberty cautions that the foregoing list of material factors is not exhaustive. When relying on the party's forward-looking statement and information to make decisions, investors and others should carefully consider the foregoing factors and other uncertainties and potential events. The party has assumed that the material factors referred to in the previous paragraph will not cause such forward-looking statements and information to differ materially from actual results or events. However, the list of these factors is not exhaustive and is subject to change and there can be no assurance that such assumptions will reflect the actual outcome of such items or factors. The forward-looking information contained in this press release represents the expectations of the party as of the date of this press release and, accordingly, are subject to change after such date. The party does not undertake to update this information at any particular time except as required in accordance with applicable laws.
All amounts referred to herein are in Canadian dollars unless otherwise indicated.
Neither the TSX Venture Exchange nor its Regulation Services Provider (as that term is defined in the policies of the TSX Venture Exchange) accepts responsibility for the adequacy or accuracy of this press release.
Disclaimer: Pursuant to an agreement between MIDAM VENTURES, LLC and Liberty Defense Holdings Inc. Midam was hired for a period from 04/15/2018 – 5/15/2019 to publicly disseminate information about Liberty Defense Holdings Inc. including on the Website and other media including Facebook and Twitter now extended through June 21, 2019. We were paid $350,000 (CASH) for & were paid "0" shares of restricted common shares. We may buy or sell additional shares of Liberty Defense Holdings Inc. in the open market at any time, including before, during or after the Website and Information, provide public dissemination of favorable Information. FULL DISCLAIMER HERE

Stock Price Monday Morning Update – May 20, 2019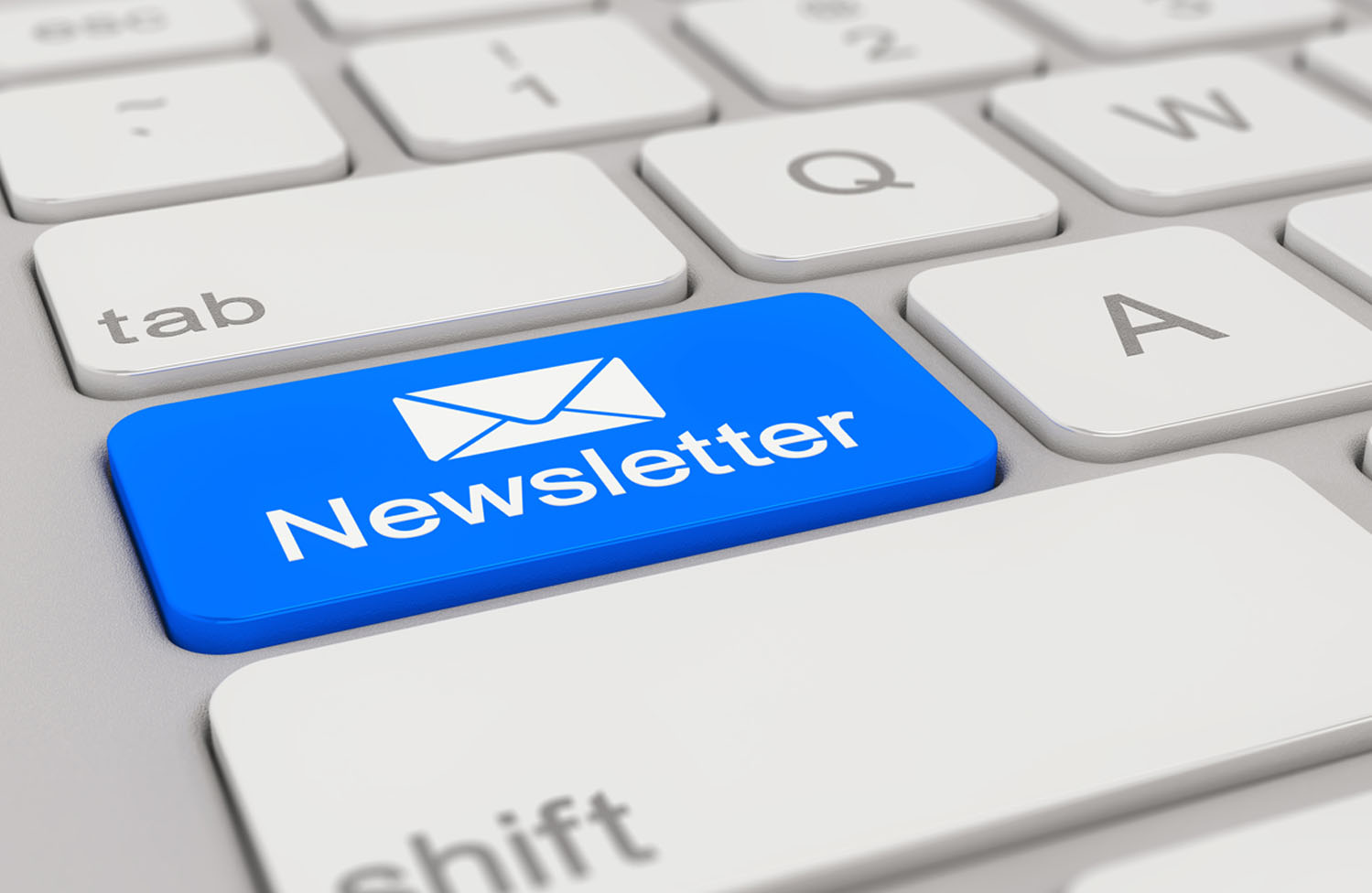 The market got you down? You're not alone but it's not the whole market that's down, so keep that in mind. This has been especially true for the smallcap and microcap stock market. We've seen it first hand! So with this in mind, check out today's top articles now. Some of the companies we've written about have seen some of the most active sessions in recent history. Could this be the groundswell everyone's waiting for? You be the judge. Now it's time to get to work:
Two Massive Growth Industries, One Choice for Investors
Two of the fastest growing industries right now in the United States are on-demand technology and cannabis. These two industries are at the epicenter of growth and investors aren't being shy about their appetite for companies in these arenas. But one company, in particular, has developed a unique business model that services both of these massive growth industries.
---
Renewable Energy Drives Power And Utility Merger Activity
As has been advocated by a range of energy experts across the world, renewable energy could be positioned to go mainstream. More are pushing to save the planet from things like global warming. As of now, the indications are there that at a global level, renewable energy is growing.

---
This New Technology Could Transform A Multi-Billion-Dollar Industry!
An exclusive license with MIT and a Technology Transfer Agreement with MIT Lincoln Laboratory for active 3D imaging technology is just the beginning for THIS COMPANY!
---
Trump Administration to Postpone Auto Tariffs by 6-Month: Reports
Ever since Donald Trump took office as the President of the United States, he has made it a mission to correct the trade deficits of the country with a range of nations. The trade war with China is a case in point but in addition to that many other tariffs are now been mulled. One of those is the tariff on autos that are imported into the country from different parts of the world
Driven Deliveries, Inc. (DRVD) Enters $530 Million Nevada Cannabis Market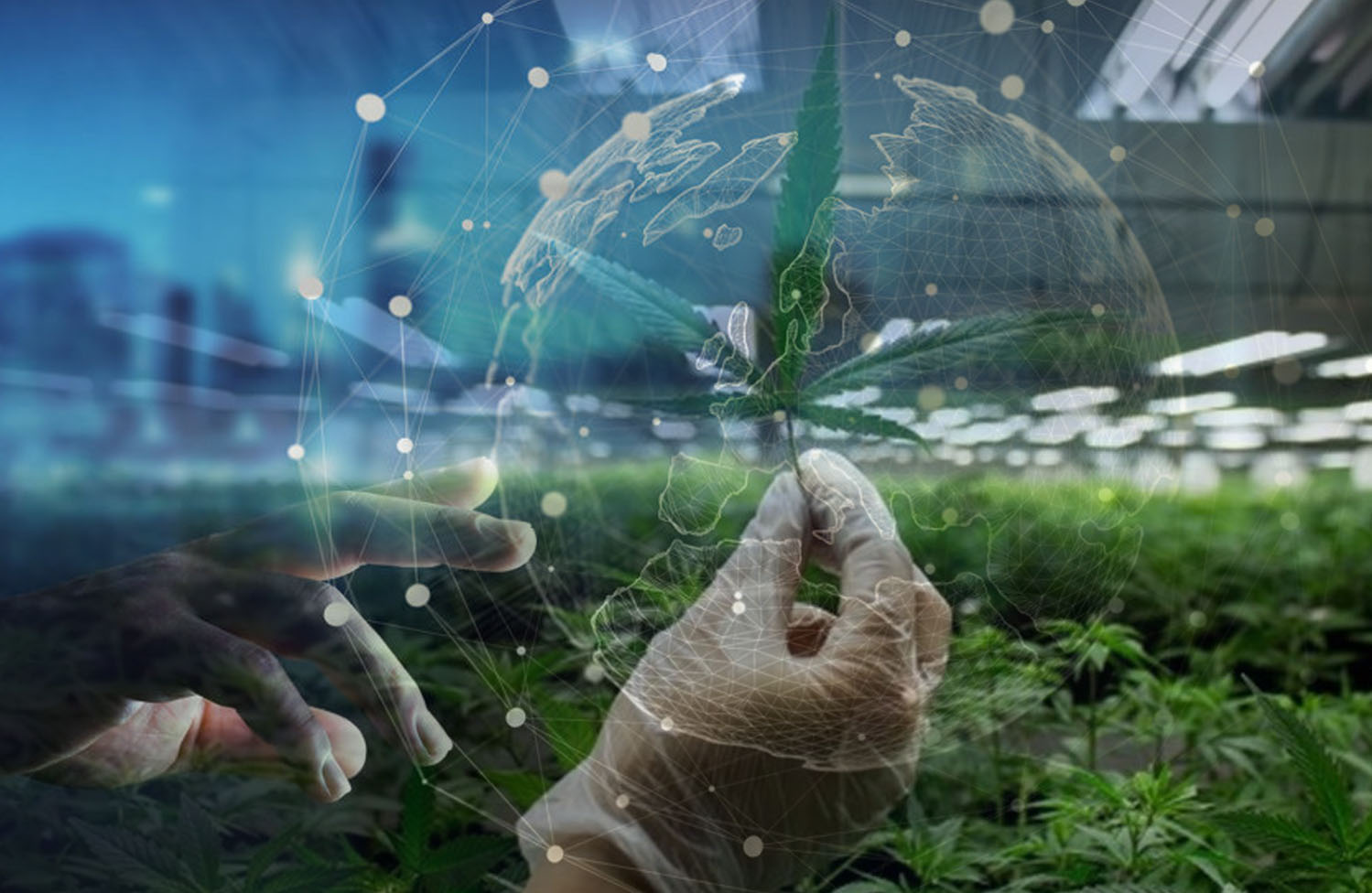 SAN DIEGO, May 14, 2019 (GLOBE NEWSWIRE) — Driven Deliveries, Inc., (DRVD), the world's first publicly traded cannabis delivery company, announced today that it has successfully launched operations in Nevada with Shango Marijuana Dispensary, one of the most successful stores in the State.  The new endeavor provides Driven with a monumental opportunity to serve Las Vegas, the largest market in the State with massive tourism, and a central launch point for additional markets throughout Nevada.

The Nevada cannabis market has been growing at a rapid pace.  Nevada retailers sold approximately $530 million worth of medical and recreational cannabis in 2018*.  The $44.1 million in monthly revenue represents a 35% increase, when compared to monthly revenue in 2017. According to New Frontier and Arcview Market Research, annual legal cannabis sales in the state are projected to grow to an estimated $629.5 million by 2020.
Shango Premium Cannabis is the leading medical and recreational medical dispensary license holder, grower and manufacturer in multiple states across the country. The Company currently owns cannabis-related licenses in Oregon, Washington and Nevada, with expansion plans that include retail, manufacturing and product distribution in Michigan, New Jersey and California in the cannabis market and nationwide for its CBD products. Shango is vertically licensed to create a full range of award-winning cannabis products, including flower, extracts and cannabis-infused edibles, produced by expert cultivators and processors in Oregon, Nevada and Washington.
"Management is thrilled with our entrance into the white-hot Nevada cannabis marketplace," stated Mr. Brian Hayek, President of Driven. "Our foray into the state, is a result of us leveraging strategic relationships and our proven track-record of providing impeccable service to our expanding client base. Driven has established strong brand recognition, throughout the western United States, and is currently targeting additional markets to increase its presence on a more national scale."
"This is a great opportunity for Shango Las Vegas to partner with Driven to add a delivery service for our customers who are looking for quality products delivered on demand," said Mr. Brandon Rexroad, Founder and CEO Shango. "We look forward to working with a premier name such as Driven as we continue to expand our outreach to the emerging Nevada marketplace."
About Driven
Driven Deliveries, Inc. is the first publicly traded cannabis delivery service operating within the United States.  Founded by experienced technology and cannabis executives, the Company provides on-demand marijuana delivery, in select cities where allowed by law.  Driven provides the legal cannabis consumers the ability to purchase and receive their marijuana in a fast and convenient manner.  By 2020, legal cannabis revenue in the U.S. market is projected to hit $23 billion.  In leveraging consumer trends, and offering a proprietary, turnkey delivery system to its customers, management believes it is uniquely positioned to best serve the needs of the emerging cannabis industry and capture notable market share within the sector.  For more information, please visit https:// GoDriven . com/ and review Driven's filings with the U.S. Securities and Exchange Commission.
*https://www.globenewswire.com/Tracker?data=1mprnHoKs2LR3q62Be6iLEttTWBm5GUCcmOybjjMEv_zhYxGJOKzJWPZwJWWJ6VAr4roXj2EJBwpSW-uOZshvRDR1eV01ztyxBpUdydhPu65a-bqu_xVN3WV6sOoYoYeiiVJzelnZUcGeZrX4bTlzmH3pzHHdjXMQb58DRf7nJvmAPi96Y5qI6TjmxgkpF7S
Contact
Brian Hayek, President
1 (888) 322-4449
IR@GoDriven.com
www.godriven.com
Search Stock Price (StockPrice.com)