Premier Health (OTC:P​HGRF) (CSE:P​HGI) Signs LOI with NexTech AR Solutions to Explore Healthcare Applications of Augmented Reality Technology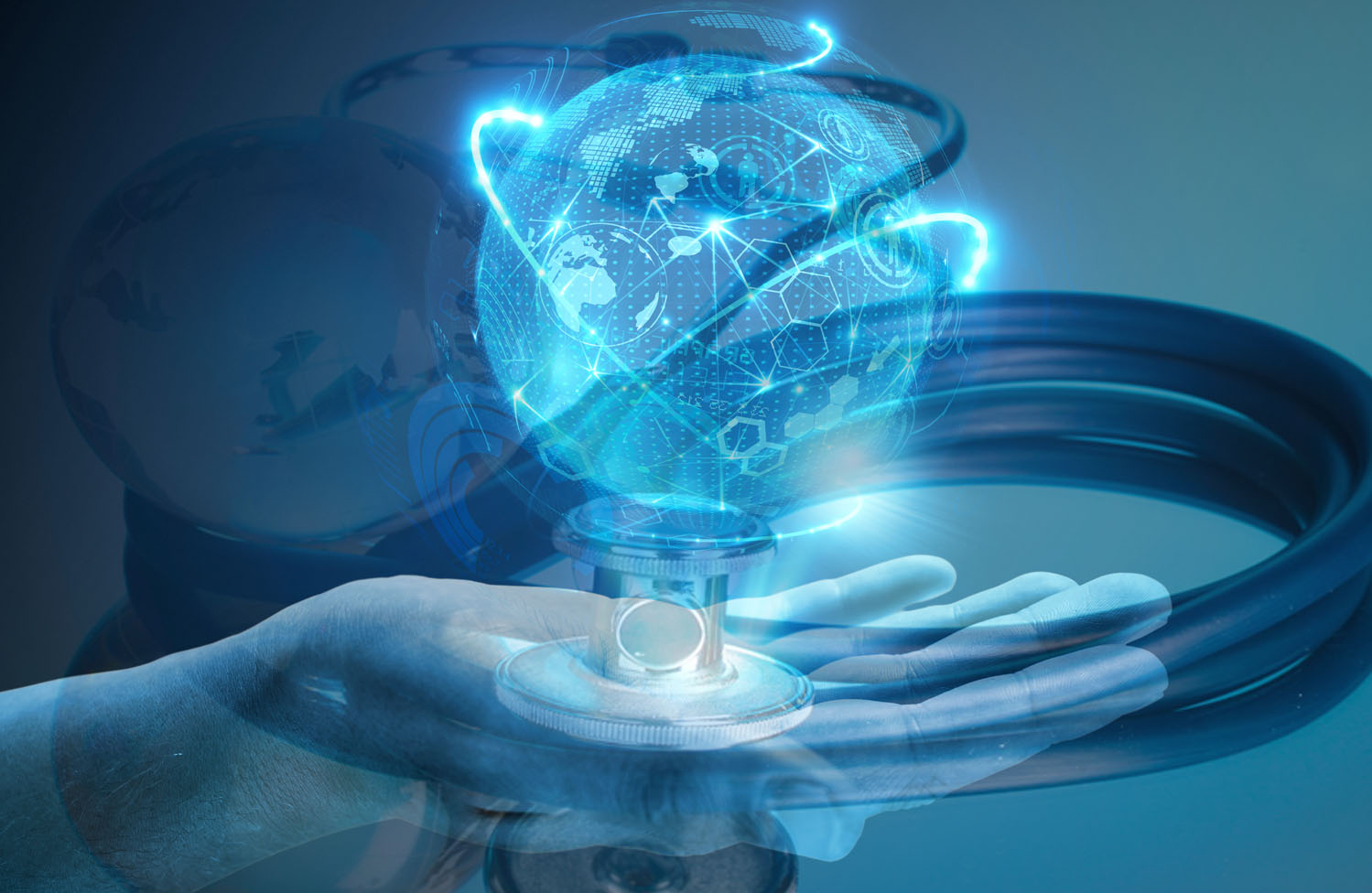 VANCOUVER, British Columbia, March 6, 2019 (GLOBE NEWSWIRE) — Premier Health Group (CSE: PHGI, OTCQB: PHGRF, Frankfurt: 6PH) (the "Company" or "Premier Health"), a Company focused on developing innovative approaches that combine human skill-based expertise with emerging technologies for the healthcare industry, is pleased to announce it is working with NexTech AR Solutions (NEXCF)(CSE: NTAR) (N29.F) to explore bringing augmented reality technology to its patient-centric healthcare app.

Premier Health will be working with NexTech to develop education tools for healthcare professionals and patients alike – some of which will be created and commercialized content for third parties. Utilizing AR as a learning tool in training healthcare professionals creates a highly engaging and immersive educational experience which aids in retention and how well complex concepts can be grasped. For patients, AR can potentially empower them to play a more proactive role in their own care through aiding in self-diagnosis. And finally, for third party content, the companies will explore topics such as education on medications for Pharma and Continuous Positive Airway Pressure (CPAP) therapy systems for Sleep Apnea Clinics.
In addition, the companies will investigate possible AR treatment delivery options. For example, in relation to physiotherapy, digital demonstrations can be mapped directly onto the movements patients perform as part of their recovery.
"At Premier Health we pride ourselves in being at the forefront of changes in healthcare, so we are thrilled to be a part of the future of healthcare by enabling state of the art technological advancements to our patient centric telemedicine app," said Dr. Essam Hamza, CEO of Premier Health. "AR has the potential to revolutionize both the access to data and the delivery of healthcare. The technology will help doctors and patients alike – doctors will have access to the latest and most relevant information about their patients while patients can use AR for self-education and improving the quality of treatment they receive."
"We are excited to work with the team at Premier Health to explore creating a custom AR and AI solution to address the healthcare market which represents another multi-billion dollar vertical ripe for disruption," comments Evan Gappelberg CEO of NexTech. "AR allows medical knowledge, skills and expertise to be shared remotely in the moment, ensuring they get where they are needed most".
ON BEHALF OF THE BOARD OF DIRECTORS
"Dr. Essam Hamza, MD"
Chief Executive Officer
About Premier Health
Premier Health is a Canadian company that is strategically poised to take advantage of business opportunities in the global healthcare industry. We are developing innovative healthcare approaches that combine human skill-based expertise with emerging technologies, with the goal of setting the gold standard for services in locations of interest worldwide. Premier Health's subsidiary, HealthVue, is focused on developing proprietary technology to deliver quality healthcare through the combination of connected primary care clinics with telemedicine and artificial intelligence (AI). We currently have an ecosystem of over 100,000 active patients and have plans to rapidly increase that number both domestically and internationally. The Premier Health team has a strong track record of successfully creating value in healthcare and technology enterprises. The Management team has deep clinical, financial and operational expertise and a passion for improving healthcare for all patients.
About NexTech
NexTech is bringing a next-generation web enabled augmented reality (AR) platform with Artificial Intelligence (AI) and analytics using an xAPI to the Cannabis industry, eCommerce, education, training, healthcare and video conferencing. Having integrated with Shopify, Magento and WordPress its technology offers eCommerce a universal 3D shopping solution. With just a few lines of embedded code, the company's web-enabled patent-pending platform offers the most technologically advanced 3D-AR technology anywhere.  Online retailers can subscribe to NexTech's state of the art, 3D-AR/AI solution for $79/mo. The company has created the AR industries first end-to-end affordable, intelligent, frictionless, scalable platform.
Pursuant to an agreement between an affiliate of MAPH Enterprises, LLC (owners of MarijuanaStocks.com), MIDAM VENTURES, LLC and Premier Health Group Inc. Midam was hired for a period from 10/1/2018 – 4/1/2019 to publicly disseminate information about Premier Health Group Inc. including on the Website and other media including Facebook and Twitter. We were paid $300,000 CASH for & were paid "500,000" shares of restricted common shares (as of 1/2/2019). Midam has been compensated an additional $100,000 by Premier Health Group to extend the period of coverage to May 1, 2019. We own zero shares of Premier Health Group Inc., which we purchased in the open market. Once the (6) Six-month restriction is complete on 4/1/2019 we plan to sell the "500,000" shares of Premier Health Group Inc. that we hold currently in restricted form during the time the Website and/or Facebook and Twitter Information recommends that investors or visitors to the website purchase without further notice to you. We may buy or sell additional shares of Premier Health Group Inc. in the open market at any time, including before, during or after the Website and Information, provide public dissemination of favorable Information. Please click here for full disclaimer.

Stock Market News, Articles & Updates For August 13, 2019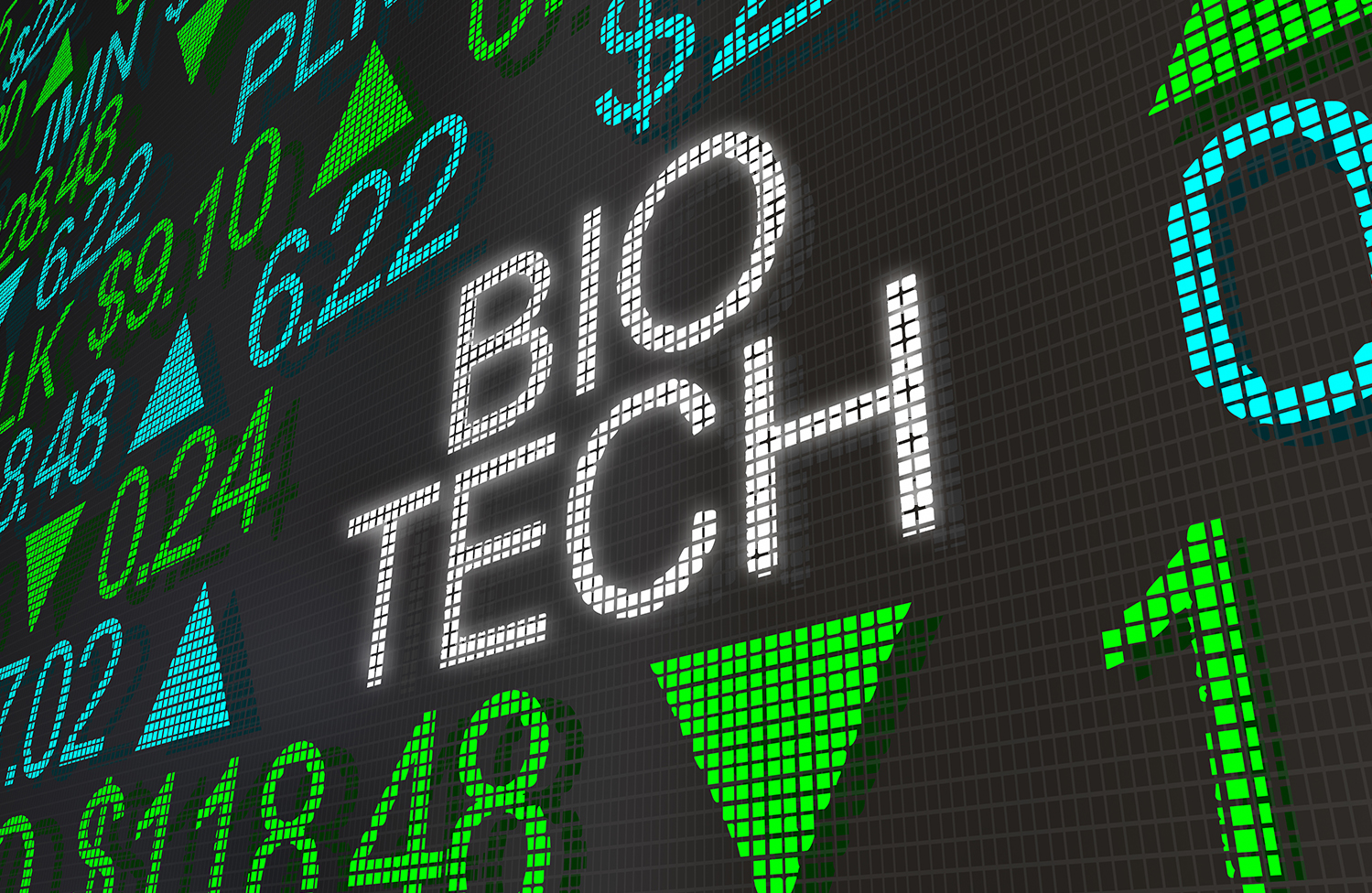 Gold Prices Have Investors Scrambling & Analysts Clamoring For Junior Gold Stocks
Gold has long been a safe haven stock. But as the market turned toward tech, precious metal stocks took a back seat…until now. Could the timing of gold's next bull run be perfect right now?
---
The Future Of Drug Delivery Has Biotech Investors Focusing On One Small Company
Right now, ONE COMPANY is putting together the necessary material for its planned clinical trial for inoperable pancreatic cancer, one of the most deadly forms of cancer today. Could This Be The Technology Behind The Next Big Biotech Breakthrough?
---
ROKU Stock Price Hits Another All-Time High On Earnings Optimism
Video streaming platform Roku Inc (ROKU Stock Chart) has grown at an impressive pace in 2019. The Roku stock price has had a highly impressive run this year so far. The company's financial results in Q2 2019 proved to be yet another smashing quarter and naturally, the stock gained. What's next for Roku stock?
Stock Market Friday Morning Update For August 9, 2019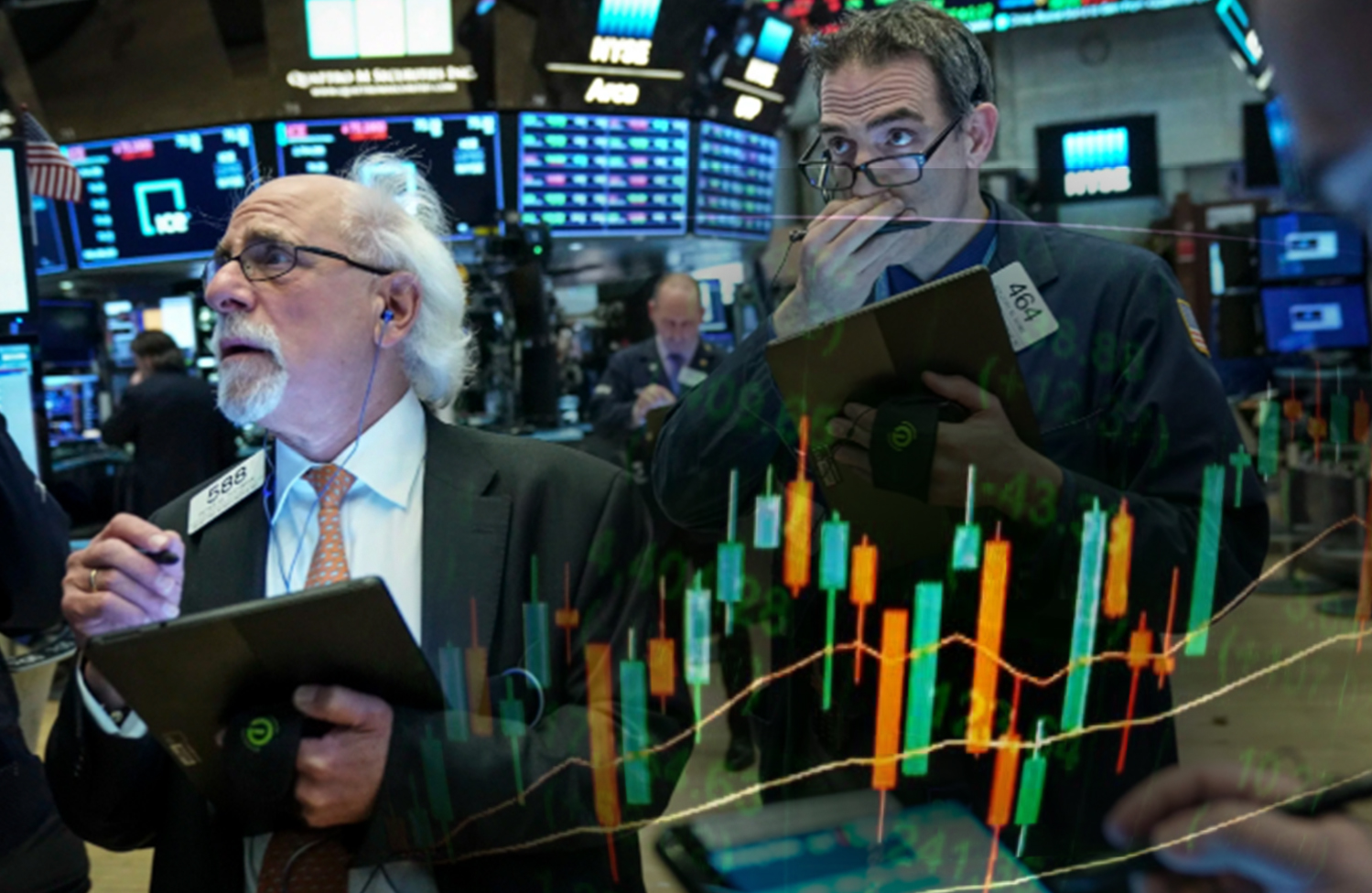 3 Cancer Related Stocks to Watch Right Now
The pharmaceutical and biotech sectors have been some of the most exciting sectors for quite some time and it continues to be so to this day. From among those, there has always been a high degree of interest in the stocks of companies which are involved in cancer treatment and currently, there are two stocks which are in focus due to a range of important developments. Here are 3 biotech stocks to watch right now
---
Gold Jumps Over $1,500 Mark Amidst Renewed Optimism: Stocks To Watch
Gold has had an incredible rally for much of the year and on Wednesday gold futures soared further to hit $1500 per ounce. On that note, it is interesting to take a look at some gold stocks
---
Snapchat Stock Price Jumps Above IPO price After One year: Bullish Signal For Tech Stocks?
Snap's latest rally and increased user growth suggest people are opting to use mobile platforms more frequently now. This comes as no surprise with more and more taking advantage of mobile applications like…
Amazon Stock Price Drops As Jeff Bezos Offloads $1.84 Billion Worth of Shares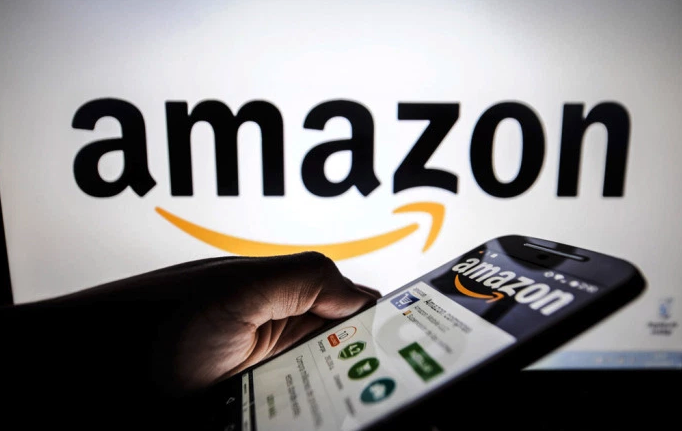 Filings with the securities reveal a sale of over $1.84 billion of Amazon.com, Inc. (FREE AMZN Report) shares by the company's founder and CEO, Jeff Bezos. Bezos sold nearly 970,000 shares at $1,900 each from Monday through Wednesday, making it Bezos' possibly the largest stock sale.
Further details regarding the sale remain unclear with Amazon ignoring the request for the same. This makes it uncertain of what will happen with the proceeds of sale after being tax deducted. It might possibly be used to invest in his space company, Blue Origin as Bezos had pledged in 2017 to invest $1 billion each year.
Amazon Stock Price Has Two Sides Of The Coin
Since his divorce from MacKenzie Bezos, Jeff Bezos shares in Amazon.com have declined significantly. These currently stand at 58.1 million shares worth of $109.8 billion at the current Amazon stock price. MacKenzie Bezos receives 25% of the couple's combined ownership of the company as per the divorce settlements.
The couple pledged $2 billion to a fund aimed at establishing pre-schools based on a full scholarship in September. They also made annual donations to non-profits proving shelter and services to families without homes. Other than that, Jeff Bezos has made very few philanthropic contributions.
Read More
Gold Prices Have Investors Scrambling & Analysts Clamoring For Junior Gold Stocks
Gold Jumps to New Highs; Adds To Safe Haven Rush
Canadian Gold Stocks In Focus As Gold Price Reaches Multi-Year Breakout
Amazon, on the other hand, is becoming more active when concerned with politics. Last year Amazon overturned a Seattle City Council tax for employers intending to provide the homeless people with housing and services. Amazon threatened to sub-lease the building if the acted upon, thus making the state repeal back the tax.
However, Amazon went ahead with subleasing anyway. Amazon also made noteworthy investments in Bellevue- Seattle suburb's business-friendly environment. Amazon released the full economic impact on Seattle inclusive of the capital investment of $4.5 billion.
The information release might be the company's move to convince the city's council of the reliability on the public sector for solving the challenges of Puget Sound region without government interference.
Search Stock Price (StockPrice.com)