Premier Health (PHGI) (PHGRF) Signs Partnership Agreement with Navigator Genomics to Provide Pharmacogenomic Testing & Medical Cannabis Educational Content to Patients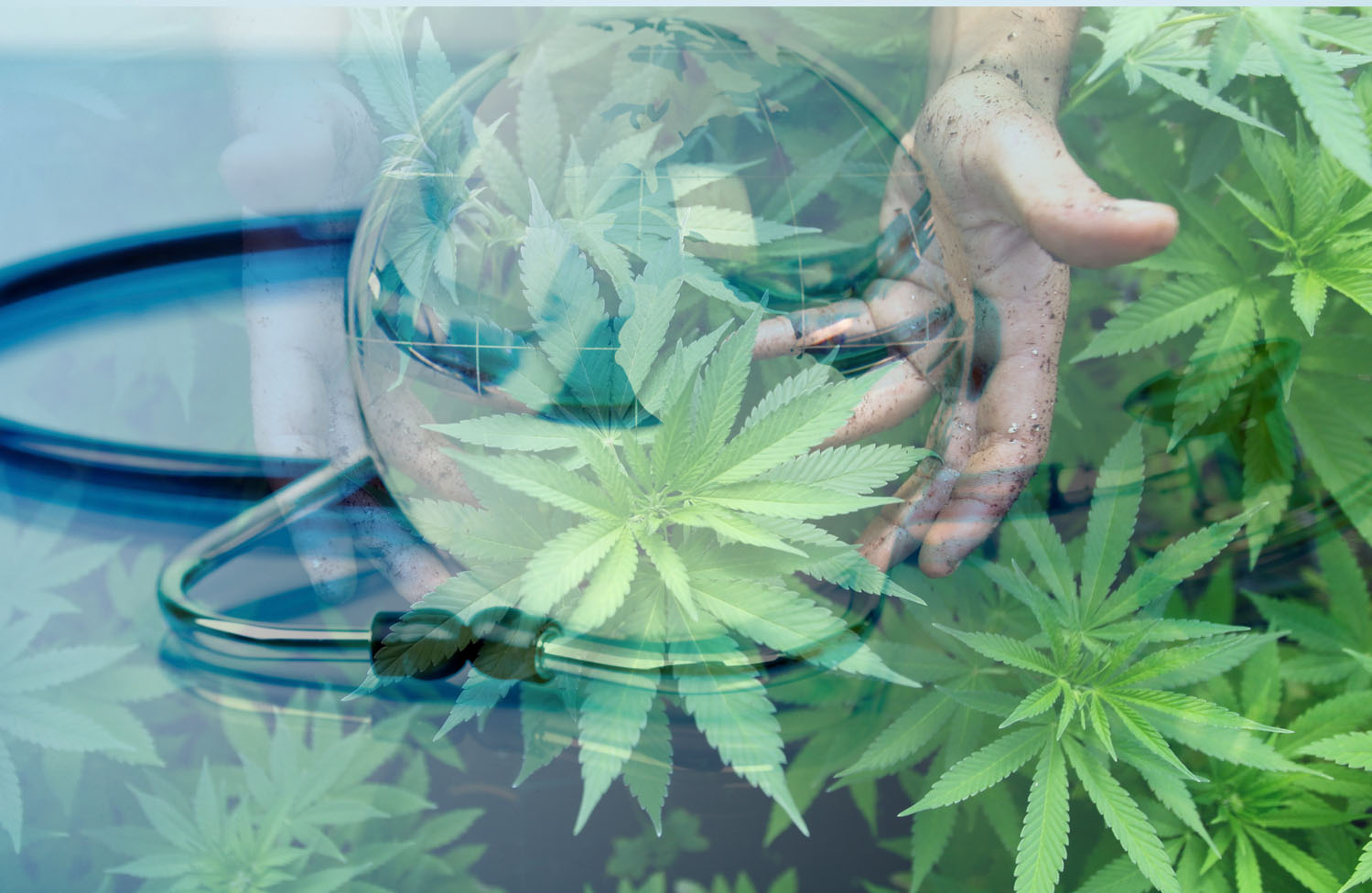 VANCOUVER, British Columbia, May 29, 2019 (GLOBE NEWSWIRE) — Premier Health Group (CSE: PHGI, OTCQB: PHGRF, Frankfurt: 6PH) (the "Company" or "Premier Health"), a Company focused on developing innovative approaches that combine human skill-based expertise with emerging technologies for the healthcare industry, is pleased to announce it is working with Navigator Genomics (NGT) to provide access to their first-of-its kind Pharmacogenomic Testing for medical cannabis and 416 of the most popularly prescribed medications.

According to a study by Scipher Medicine, 65% of patients prescribed the world's top five selling drugs didn't respond to the therapy. NGT's simple saliva swab testing provides patients, and their healthcare team with the patient's genetic metabolism and ability to effectively utilize both medical cannabis and prescription drugs. The comprehensive, but easy to read, report also includes potential drug to drug interactions, inhibitors and inducers. The tests are sold direct-to-consumer, or to their doctor, and patients will have the option to share the results with their healthcare team which can then be integrated directly into Premier Health's Juno EMR software and MyHealthAccess app. Through the telemedicine feature on the app, patients can directly discuss their results with their doctor.
NGT will also provide educational material such as news articles, links to fully vetted cannabis glossaries, videos, webinars, science whitepapers, & chronic medical condition information focused on the very same conditions consumers must have to qualify for medical cannabis directly on Premier Health's app.
"Personalized medicine, also known as pharmacogenomics, is increasingly impacting drug research and health care technology," said Dr. Essam Hamza, CEO of Premier Health. "The genetic make up from patient to patient can vary significantly which can greatly impact the efficacy of different medications including medical cannabis. This individualized approach to medicine allows for a much more tailored and personalized treatment plan. Through our patient centric app, we are aiming to provide the most robust and advanced health technology and medical information right at the patient's fingertips. By offering to place NGT test results directly into our Juno EMR and app, we can ensure our patients are prescribed the best medication and avoid those that simply do not genetically work or are possibly harmful. We look forward to expanding our partnership further with NGT over time."
NGT has agreed to offer a 10% discount on its genetic testing kit to PHG patients and doctors using the following link: https: // navigatorgenomics .com /phg10/.
Navigator Genomics™ Testing; Travis Parr – Founder & CEO states, "Medical Cannabis is used by people who have specific chronic medical conditions who wish to reduce their symptoms and the number or doses of prescription drugs they may be taking. Navigator Genomics tests use a simple saliva cheek swab done at home, & our proprietary machine-learning tools provide Actionable Information, reporting each person's unique genetic responses for the key cannabinoids found in medical cannabis simultaneously with 416 of the most popularly prescribed medications. Besides the recommendations of what drugs and cannabinoids can work best for you, NGT reports on your potential MMJ-Drug-to-Drug interactions. Such interactions can lessen the effectiveness of your medical cannabis, or your prescription drugs and often can cause unwanted side effects. Your results can lead you to receiving 'personalized medicine' from your doctors and dispensaries who can then prescribe what will work best and the medications for you to avoid. Consumers can thus avoid 'trial and error' while saving significant time and money and improve their overall quality of life.
"Premier's Juno EMR and app should significantly improve clinical treatments for each patient where medical cannabis and prescription drugs are an active part of treatment."
ON BEHALF OF THE BOARD OF DIRECTORS
"Dr. Essam Hamza, MD"
Chief Executive Officer
About Premier Health
Premier Health is a Canadian company that is strategically poised to take advantage of business opportunities in the global health care industry. We are focused on innovative health care approaches that combine human skill-based expertise with emerging technologies. Premier Health, in conjunction with its subsidiary Cloud Practice, a cloud-based SAAS Electronic Medical Records software company, is developing proprietary technology to deliver quality healthcare through the combination of connected primary care clinics with telemedicine and artificial intelligence (AI). We currently have a combined ecosystem of 290 clinics, over 3,000 licensed practitioners and almost 3 million registered patients. The Premier Health team has deep clinical, operational and financial expertise and a passion for improving healthcare for all patients.
For more information on Premier Health, please visit www. mypremierhealth .com.
For more information on Juno EMR, please visit www. junoemr .com.
About Navigator Genomics
NGT is the first evidence-based pharmacogenomics company to measure & report personalized genetic responses to key cannabinoids utilized in Medical Cannabis (MMJ), simultaneously with 416 of the most popularly prescribed prescription medications (Rx) taken by the most amount of people. Results include important potential drug-drug interactions which can reduce or cancel efficacy of MMJ or Rx's, create unwanted side-effects or even adverse reactions. Consumers can avoid costs & time of traditional "trial and error" dosing. Results help personalize which cannabinoids & medications can work best for each person.
For more information about NGT, please visit https:// navigatorgenomics .com.
For a 10% discount on your personalized genetic testing kit, please visit https:// navigatorgenomics .com /phg10/.
The Canadian Securities Exchange does not accept responsibility for the adequacy or accuracy of this release.

FOR ADDITIONAL INFORMATION CONTACT:
Premier Health Group Inc.
www. mypremierhealth .com
Email: investors@ mypremierhealth .com
Renmark Financial Communications Inc.
Bettina Filippone: bfilippone @ renmarkfinancial .com
Tel:(416) 644-2020 or (514) 939-3989
www. renmarkfinancial .com

Biotech & Cancer Research Ignite New Interest In Healthcare Stocks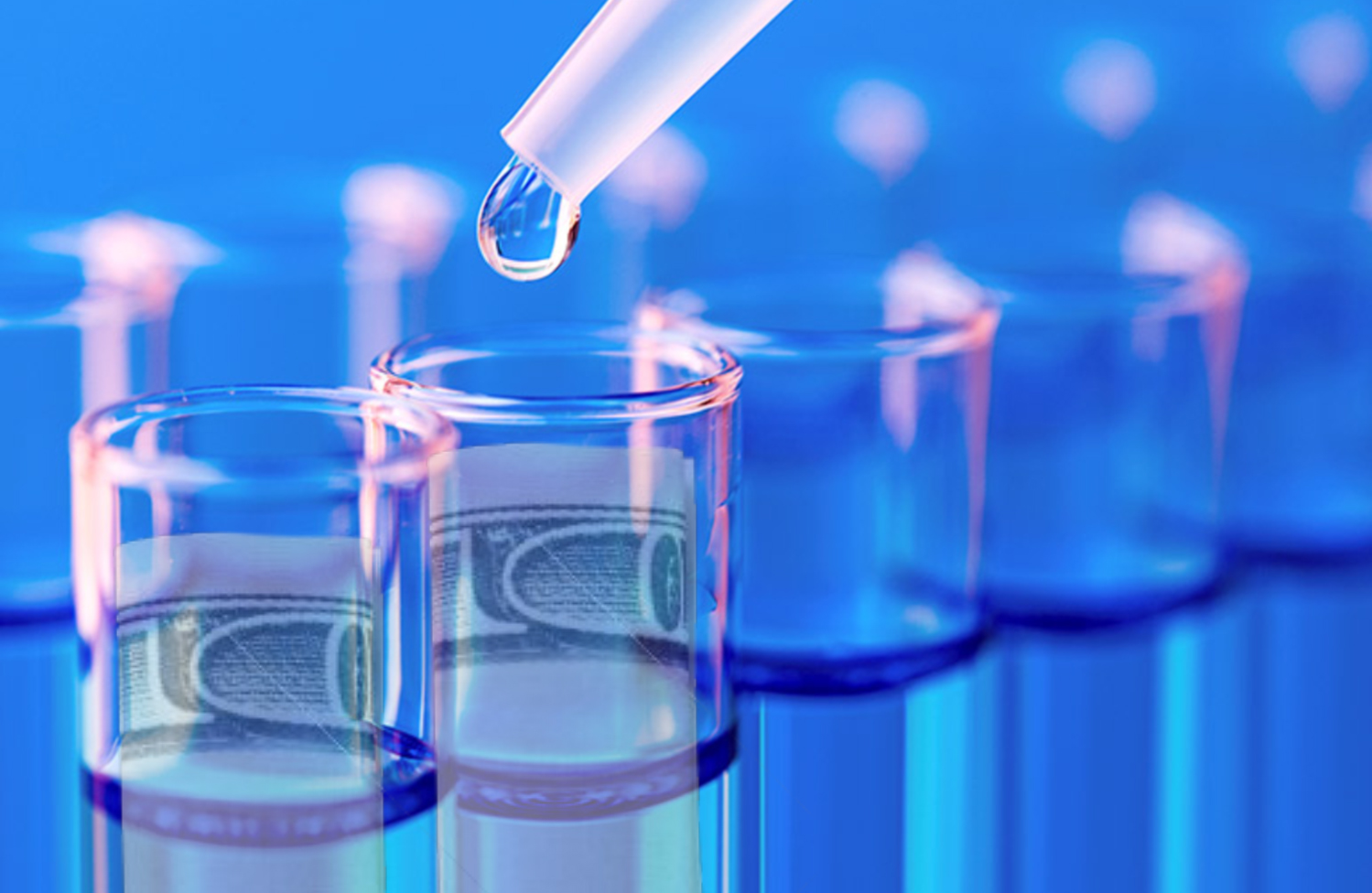 Over the past decades, cancer research has become one of the most important segments in the biotech and pharmaceutical industries. Consequently, the advances made in the field have been considerable and there are plenty of companies which have led the way with path-breaking findings.
In such a situation, it is only natural that the largest research conference in the segment is watched with a lot of keenness by those who have any interest in the industry. The event, known as ASCO, was held this past Tuesday in Chicago. There were plenty of important updates from many of the companies which attended it. Furthermore, it brought a big spotlight on biotechnology stocks in general
Why Is Cancer Research So Important?
Cancer research remains one of the most important areas of focus for most investors, simply due to the fact that if a company can come up with a truly path-breaking product then the potential return on investment could be significant.
---
[READ MORE] Big Investments Are Signaling The Green Light For A 'Hot Market' With Cancer-Fighting Stocks
---
The global market for cancer drugs is estimated to be about $123 billion and big players are investing heavily to gain an edge in this increasingly competitive market[1]. Pharmaceutical giant Bristol-Myers, a pioneer in immunotherapy, is acquiring rival Celgene for $74 billion.
Merck is acquiring cancer drug developer Peloton Therapeutics for $1.05 billion. The announcement came as Peloton was preparing for its IPO. Earlier this year, Eli Lilly bought Loxo Oncology for $8 billion. And this is just the tip of the iceberg for cancer-fighting stocks!
New Findings Suggest GT Biopharma Therapies May Also Eliminate HIV Infected Cells
It's a regular occurrence but one that isn't generally covered with certain biotech companies. But with certain therapies, there can be additional applications. Most of the time they are less impactful than the target endpoints. In the case of GT Biopharma (GTBP) its Tri-Specific Killer Engager may have a massive opportunity after recent findings!
The company's therapy showed that it could target HIV infected cells in the University of Minnesota's preclinical testing. Not only that but in specific tests, data showed that HIV-infected targets that express the HIV envelope on their surface could actually be eliminated!
About the HIV TriKE
In preclinical testing led by Dr. Jeffrey Miller, M.D., Deputy Director Masonic Cancer Center and Dr. Timothy Schacker, M.D., Medical School and Director, Program in HIV Medicine, the research team designed a series of Bispecific and Trispecific Natural Killer Cell Engagers (BiKE and TriKE) constructs to direct Natural Killer cell mediated cytotoxicity against an HIV infected target. 
---
Press Release: GT Biopharma June 10th Company Update
---
The data demonstrate that a BiKE construct can eliminate HIV infected targets expressing the HIV envelope on their surface. Based on the success of the BiKE data, GT Biopharma is planning to develop a TriKE version by incorporating IL-15 into the BiKE scFv construct to increase the level of NK cell killing of targeted HIV infected cells.
Further Advancements Within The Industry
Amgen (AMGN) recently divulged details about its progress with regards to its product AMG 510. It is meant to be a KRAS inhibitor for tumors. According to the data, the product proved to be effective in acting against such tumors when it was used as the sole treatment and it has proven to be an encouraging update for stakeholders in the industry.
Amgen believes that their product has the potential to become a commercially successful product and it is an encouraging update, considering the fact that KRAS gene has been part of cancer treatment research for such a long time. Merck and Bristol-Myers also provided updates about their own progress with regards to their products.
Other Notable Companies
On the other hand, Merck (MRK) collaboration with AstraZeneca (AZN) has produced positive results as well. The product Lynparza showed that over a period of six months, patients who were treated with it showed a 50% reduction in the progression rate as opposed to those treated by placebo. Sanofi's anti-CD38 drug also displayed encouraging results in Phase III of testing and it remains to be seen how the company progresses with the product in the coming months.
AstraZeneca's study on its product Imfinzi was also displayed at the event and the three-year overall survival rate showed that it could prove to be a big break for the company. Roche, Novartis, Gilead, Nektar Therapeutics and Celgene also provided updates on their respective products.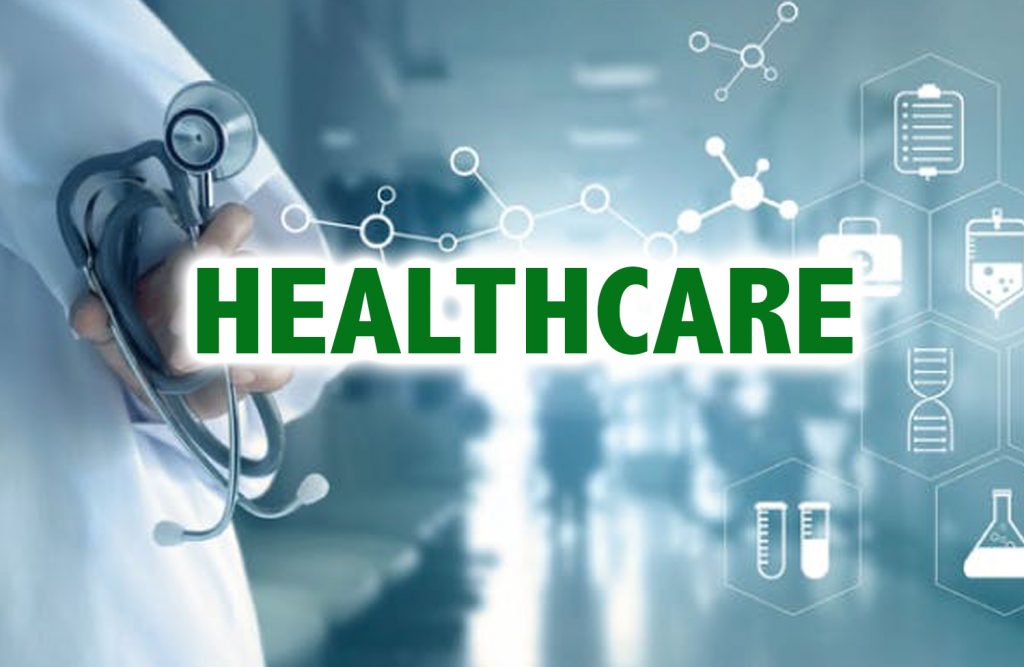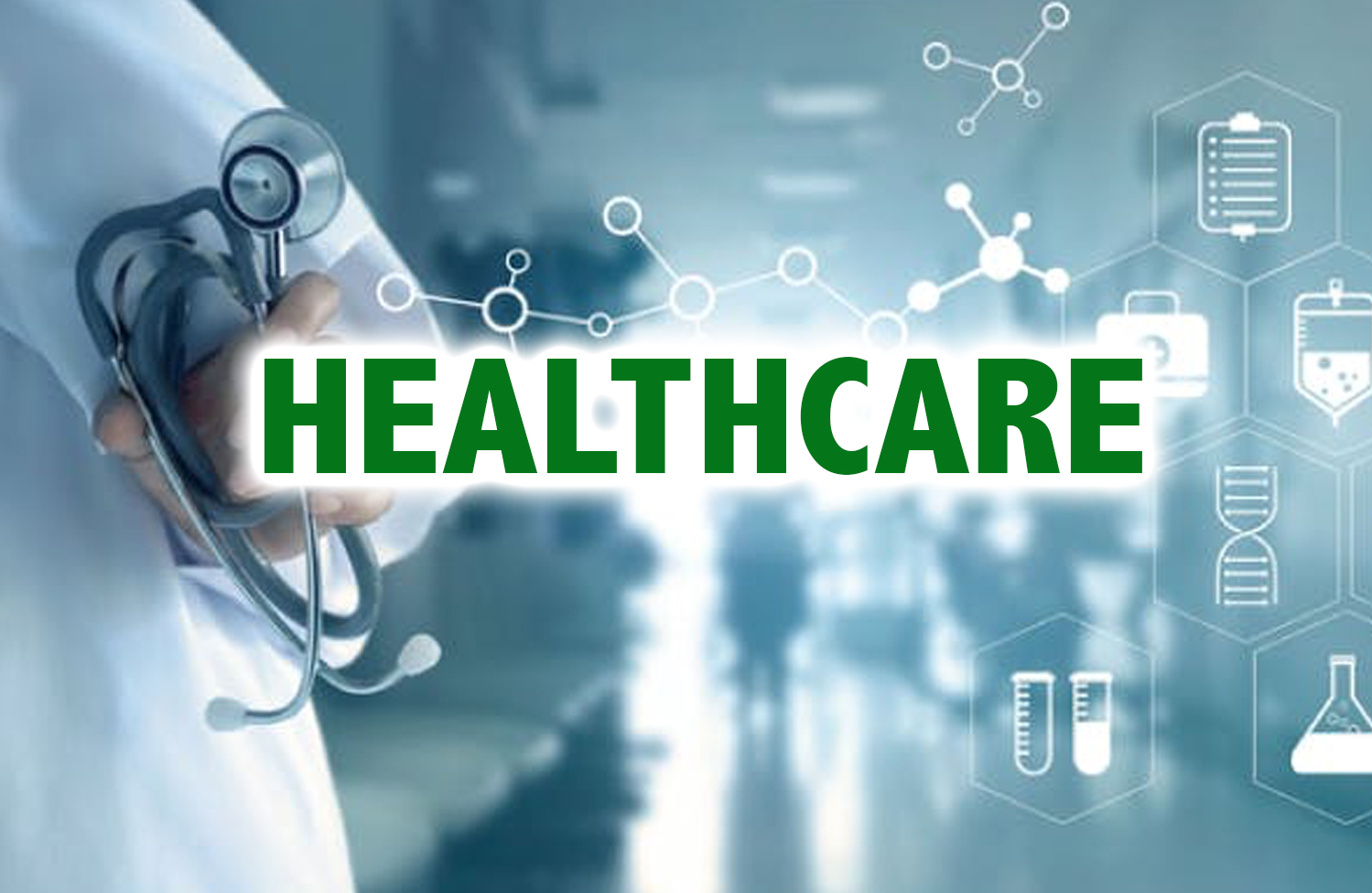 [1]Brad Loncar -https:// finance. yahoo. com /news/why-cancer-fighting-stocks-etfs-184606099. html
Why Arrowhead Pharmaceuticals (ARWR) Stock Doubled In 5 Months?
Arrowhead Pharmaceuticals Inc (NASDAQ:ARWR) is a pioneering company that is engaged in developing medicines for intractable ailments and over the years, it has grown into a highly influential player in the realm of RNA focussed medicines. In addition to that, the market has also recognized the true scope of the medicines that the company makes and its stock has appreciated considerably over the past year or so.
In 2018 alone, the Arrowhead stock rose by as much as .35% and from early January this year until date, the stock has gained another 100%. The reason behind Arrowhead's rise is due to ARO-HBV, a product that is supposed to be a cure for people afflicted with the Hepatitis B virus.
Important Developments
However, there have been many more important developments that make Arrowhead such a compelling company. In addition to being the most important driver for the stock, ARO-HBV is also being recognized by big-ticket corporations now.
In a landmark development, healthcare behemoth Johnson and Johnson paid the company $250 million for the purpose of licensing the product. It has been renamed JNJ-3989 and Arrowhead stands to gain as much as $1.6 billion in milestone payments as well, in addition to royalty percentages.
JNJ-3899's Outlook
The prospect of the JNJ-3899 product is immense and with Johnson and Johnson as the vendors, it has the possibility of becoming one of the most successful medicines. The Hepatitis B virus is extremely damaging and according to reliable data, around 900000 people die from the virus every year. Hence, there is a possibility of JNJ-3899 becoming a global leader in this particular segment.
However, for Arrowhead, ABO-HBV is not the only product that it has developed and it has already started working on other products. It has also emerged that the company has gone into a partnership with drug maker Amgen and are working on three new products that are going to go into clinical trials soon. Considering the company's track record, these factors could take the stock to new heights.
Multistate Lawsuit Against Drugmakers For Inflating Drug Prices Over 1,000%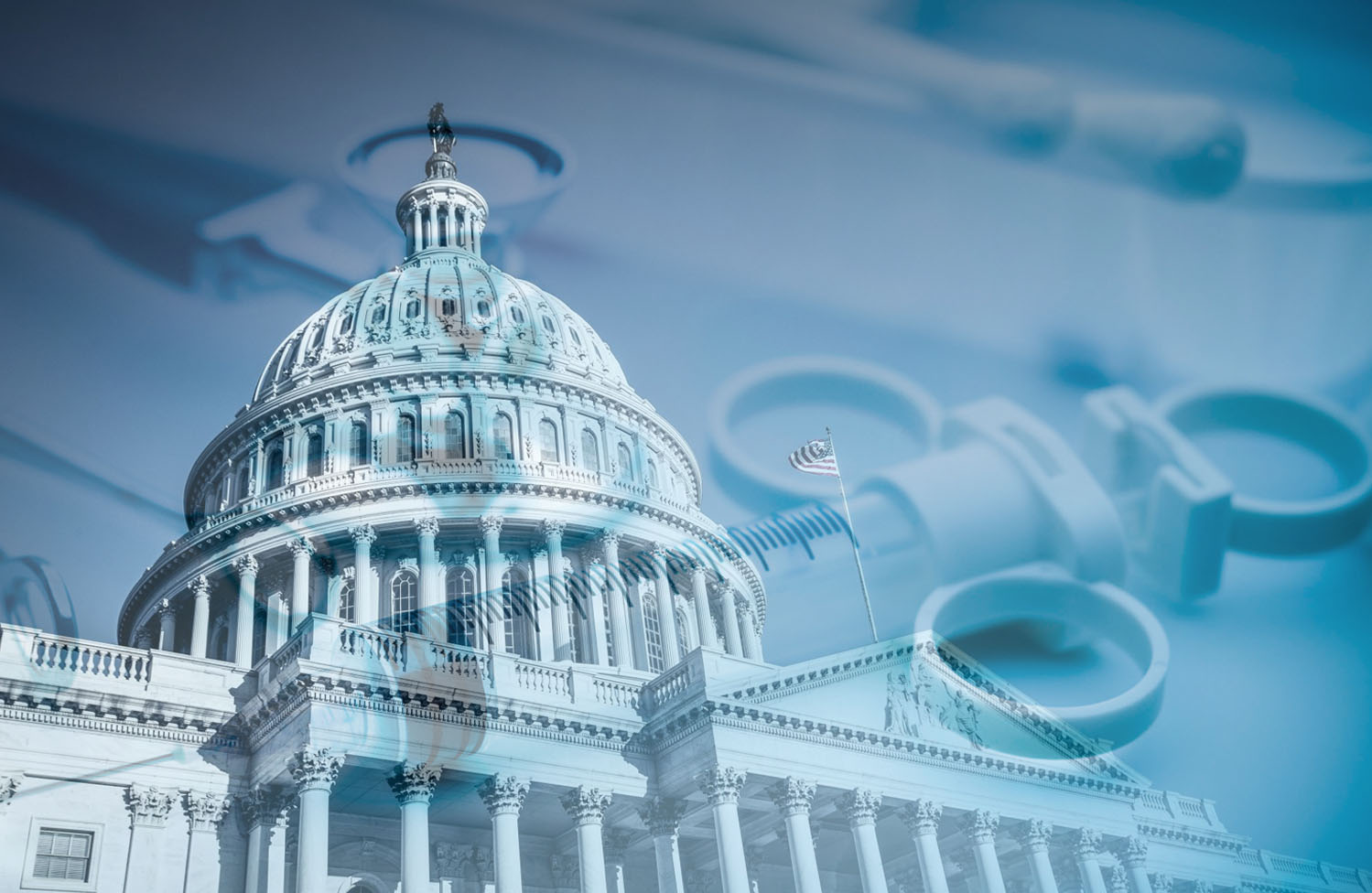 Twenty drug companies lead by Teva Pharmaceuticals were accused by another 44 U.S. States for illegally inflating drug prices. Prices rose by more than whooping 1,000% and the companies even tried to erode the market competition for drugs.
It was mainly the political arena which originated these actions. President Donald Trump and Senator Elizabeth Warren, all stood against this severely acclaimed issue. A 500-page lawsuit was filed in the U.S District Court of Connecticut. It alleged that these companies illegally influenced drug prices. They even conspired to divide the drug market in order to remove the market competition for drugs.
In response, a Teva Pharmaceuticals' representative said that all these charges were mere allegations. He even denied the company's involvement in any illegal activity. He said the companies will fight the multistate lawsuit.
Sandoz, one of the 20 alleged companies, remained silent on this. The company did not respond quickly to an explanation request. The lawsuit claims that these companies took part in confidential and illegal agreements for the price-fixing and competition-erosion of the drugs.
A Big Issue For Big Pharma; Patients Pay The Price
This situation got the hardest hit in 2012 which led to damaging price-fixing conspiracies. However, between July 2013 &January 2015, Teva and 19 others conspired to hike the prices of 86 medicines. This is one of the worst conspiracies in the history of the USA.
These drugs primarily included tablets, creams, ointments, capsules. It also included drugs for diabetes, High B.P, epilepsy, etc. For some drugs, the prices rose even above 1,000%. The lawsuit alleged 15 individuals as well, according to Gurbir Grewal, Attorney General of New Jersey. Five of these individuals and more than 10 alleged companies have their base in New Jersey.
The lawsuit demands the restoration of the legitimate drug prices and the market competition for drugs. Generic drugs are the best alternative to branded drugs. Hence, this restoration of prices will bring relief to the buyers and taxpayers by trillions of dollars/year.
Further, the lawsuit also said that many of the drugs' prices escalated abnormally. Some even soared above 1000% causing damage to the consumers. The cost of the illegal profit of these companies was heavily burdened upon the consumers. They had to pay highly inflated prices for most of the pharmaceuticals' generic drugs
A similar lawsuit filed in 2016 involved the Attorneys General of 45 U.S States and the District of Columbia. This case covered the involvement of more than twelve drug makers.
Search Stock Price (StockPrice.com)