Are You Going To Buy Kathy Ireland's Cannabis Products?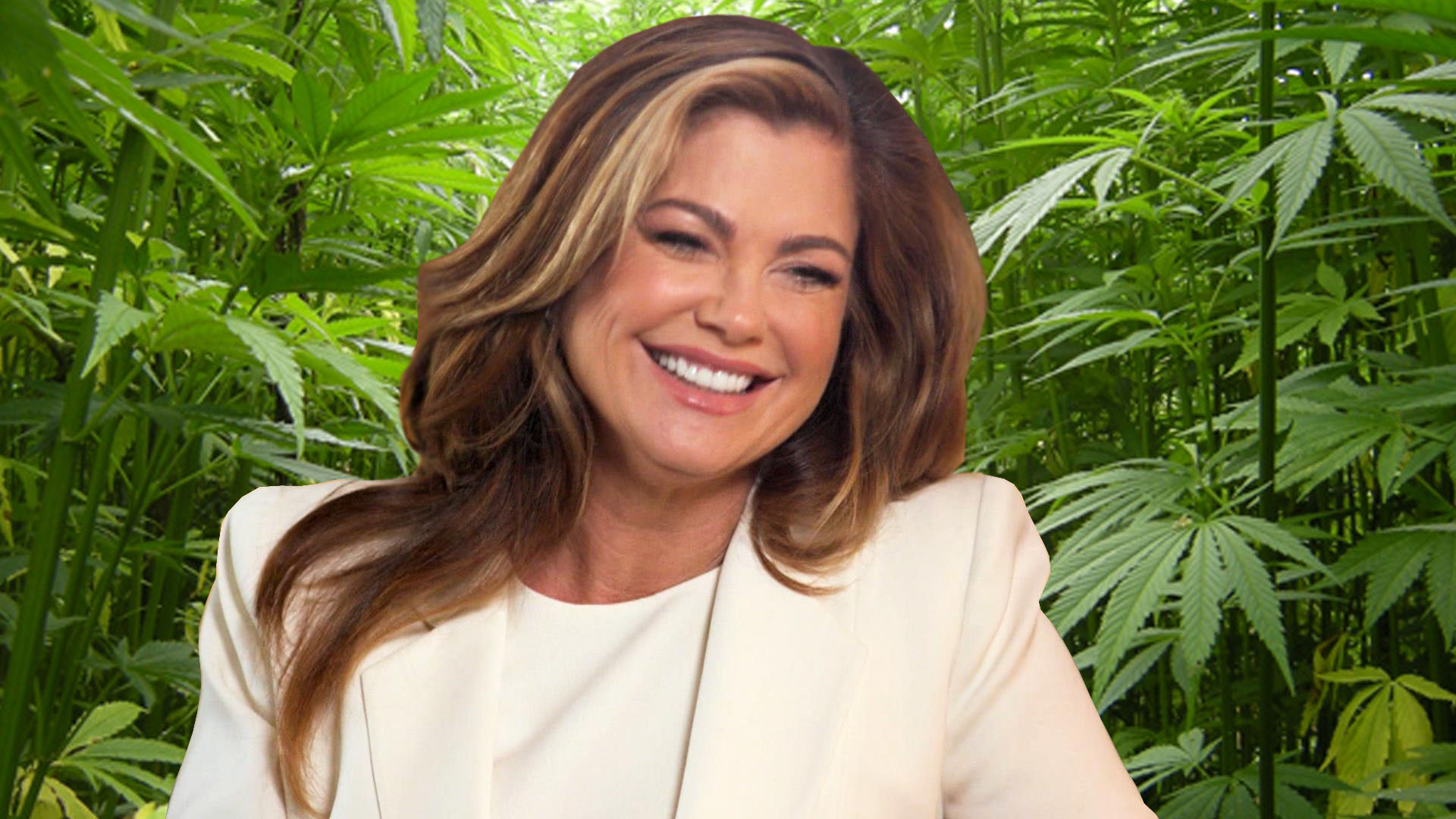 CBD oil or cannabidiol has been used for years for anything from arthritis pain management to anxiety relief and insomnia cure and now Kathy Ireland could be ready to get into the mix.  Baking brownies with Snoop Dogg or freezing cannabis popsicles with Tommy Chong, it should be noted that Ireland could be targeting something a bit different with a cannabis product. CBD is just one of a variety of extracts found in the plant—and it does not contain any psychoactive properties like THC, the compound in cannabis that gets people high.
Ireland's meeting in Burbank, California, is with executives from Isodiol International Inc, a major manufacturer of CBD products. Her vision is to bring CBD to the same masses that snap up her Kathy Ireland Home curtains, bed linens, lamps, and towels.
The new venture will be called Kathy Ireland Health & Wellness, an offshoot of her $2 billion company. "There's a stigma attached, and there's no reason for that," says Ireland, noting that beyond pain management, CBD can help women feel energized, alert, and well-rested. Cannabis oil products should no longer be relegated to dispensaries or hushed circles, she continues. "It belongs in Walgreens."
The iconic supermodel founded Kathy Ireland Worldwide in 1993, hot off the success of her swimsuit fame. Plenty of companies offered Ireland lucrative endorsement deals, though that appeared to be just like a further extension of modeling.
Ireland's business started small–with socks (coincidentally, made with hemp). Advisers tried to steer her back into her wheelhouse, like bikinis and beauty products, but Ireland remained on the course of cannabis.
The blooming brand sold over 100 million pairs, prompting Kmart to eventually offer an exclusive clothing and accessory partnership. The first focus included products catering to busy moms and families, but the target exponentially grew in the coming decades.
Bringing Mainstream CBD To The Mass Market
Public support is shifting. The World Health Organization has stated there have been no reports of public health problems associated with pure CBD.
"CBD has been found to be generally well-tolerated with a good safety profile," the WHO concluded at its Geneva convention. "There is no evidence that CBD is liable to similar abuse and similar ill-effects as substances . . . such as cannabis or THC."
"I know there is a lot of controversy around it," says Ireland. "There were people telling me not to touch it." She pauses, and adds, "But I just loathe hypocrisy."
Ireland explains that, by all accounts, CBD works, treats pain, and is sustainable. Having spent two decades working in the health and wellness space–a board member on numerous medical charities and as an ambassador for the City of Hope cancer treatment and research center–she feels competent that she has the network to vouch for product quality and usefulness.
"There are great results," she says, disregarding naysayers. "I understand the benefits. And I believe in it."
For its debut into the market, Ireland's company partnered with Canada's Isodiol, which sells everything from CBD-infused coffee to skin cream. It also grows and harvests hemp on an industrial scale.
The two organizations collaborated on consumer products for three brands under the Level Brands umbrella, a marketing and brand licensing company backed by kiWW: Kathy Ireland Health & Wellness (women's products), Chef Andre Carthen (edibles), and I'M1 (men's personal care products).
These include creams, oral sprays, body care products, and supplements. The goal was, to begin with starter products that could have a daily impact, like body washes.
The Kathy Ireland Health & Wellness collection ranges from $59 for a bottle of 30 capsules to $99 for a 2-ounce tincture. The product names run rather straightforward, with goals such as "Rest" (induce relaxation and sleep), "Ease" (reduce inflammation), "Mend" (improve joint function), and "Defend" (immune system boost).
"If my name means anything at all, it's really because we've built our brand on such a grassroots level and we've earned the trust of our customers," says Ireland. Does she think such consumer trust can extend to a sector overcoming taboos? "Yes. With the customers whom we've been able to earn their trust, I do believe it will make a difference."
The line is available for purchase online and in stores this fall. Isodiol also expects to roll out a nationwide network of branded automated retail kiosks filled with the CBD products. The kiosks will be found at high traffic locations and inside retailers—pharmacies, convenience stores, wellness centers, gyms, and more. (Units will comply with the appropriate legislation in each jurisdiction.)
For Ireland, this mission is more than just business: It's a way to bring something she holds dear to her heart to those who have fallen prey to the "propaganda" against cannabis-adjacent products.
Are Marijuana Stocks Set For A Rebound?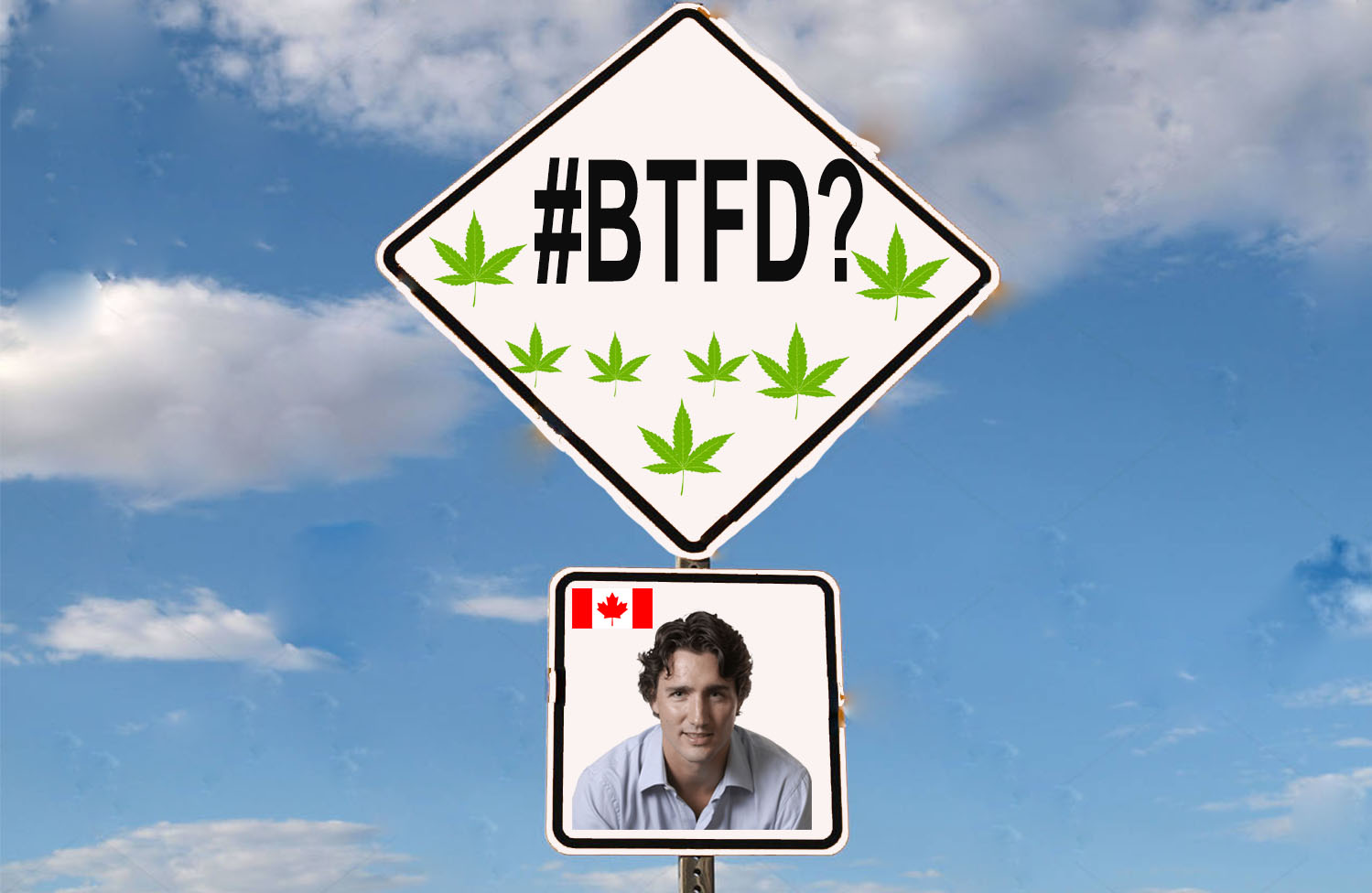 Marijuana stocks and the marijuana industry have proven to be incredibly lucrative throughout the last several years with increased acceptance of CBD by medical experts as well as innovation-driven products making their way to the market.
In the months leading up to Canadian legalization of recreational cannabis use, the sector saw exponential gains enjoyed by some of the industry's leading producers. One research report suggested that in those early months, several top cannabis stocks would experience a market value increase of over 100% in some cases. With such unprecedented potential for growth, investors were ready to ride the high to the top.
However, in the week or so following Canadian legalization, the volatility of the market became incredibly clear. Even with the advent of Canadian legislation, and other nations with policy procedures in the woodworks, the cannabis industry is still very much in its infancy, meaning that there is a large amount of growth the sector must undergo before investors can enjoy its full potential. Though cannabis supply is low, sector hopes remain high that the industry will meet the demand of consumers and prove profitable. In the meantime, it looks like the street could be prepping for that #BTFD moment ;).
Click Here For The Full Article: Marijuana Stocks: Are We Ready For The #BTFD Moment?
The Weed Man, The Paper Boy, The Evening TV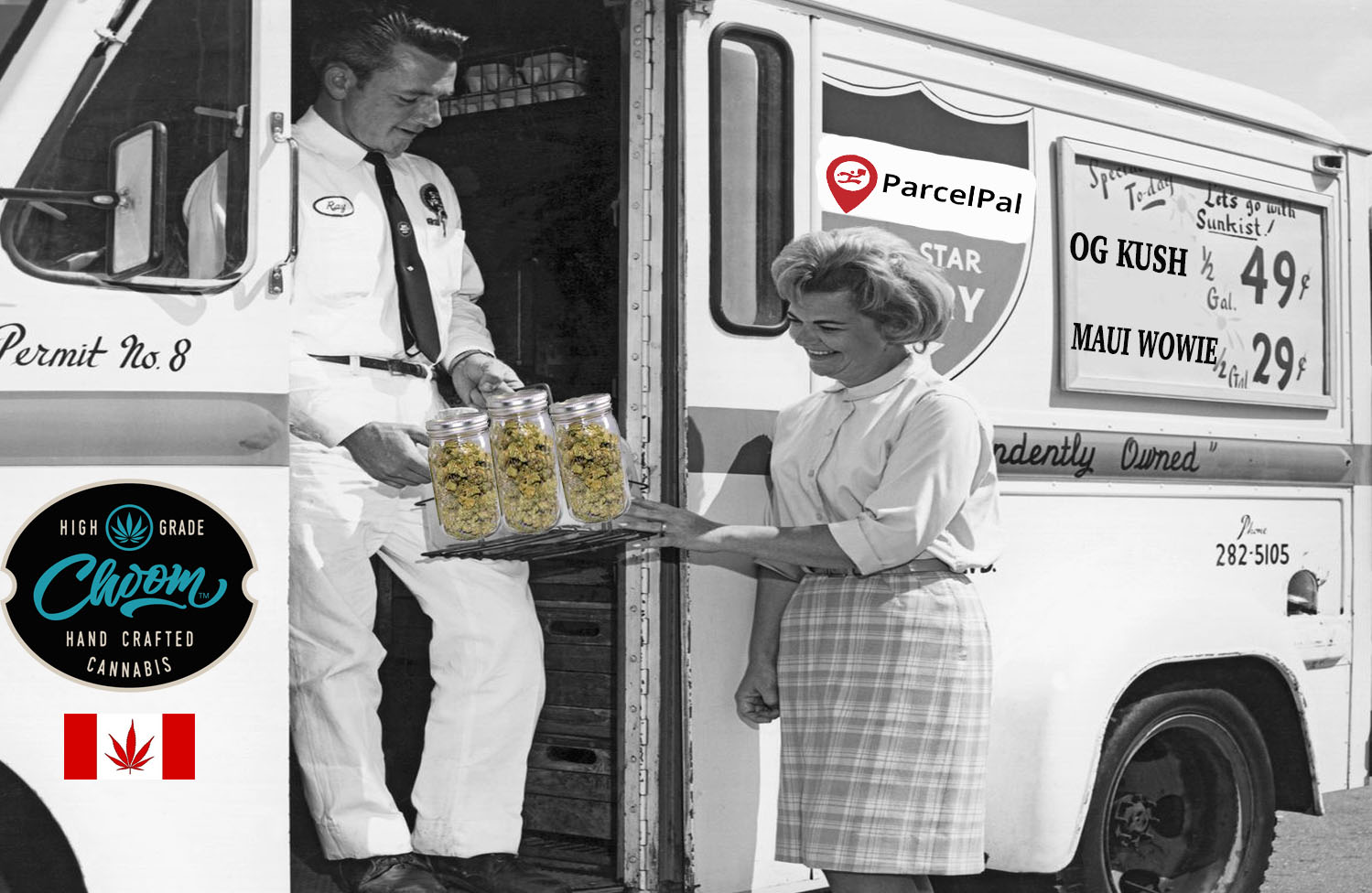 OTTAWA — The Canadian Union of Postal Workers said in an official statement late Tuesday that it has given strike notice to Canada Post, a company that functions as the primary mail provider in Canada. If American postal workers are some of the kindest individuals in the public sector, I can only imagine the severity of whatever is causing the union to strike. 
The Canadian Union of Postal Workers (CUPW) represents nearly 50,000 Canadian postal workers across the country. In their official press release, the union stated that if their demands are not met, "rotating strikes will begin at 12:01 am, Monday, October 22. Locations have yet to be determined. "
As for their demands, the CUPW claims Canada Post needs to address issues of "health and safety, gender equality and preserving full-time, middle-class jobs," says Mike Palecek, CUPW National President. The union has been reportedly pushing for 3.5% annual wage increases but has been met with offers far below inflation, Palecek added. 
"Our goal is still negotiated settlements with no postal disruption. This week is Canada Post's chance to make that happen-Mike Palecek, National President Canadian Union of Postal Workers 
Canada Post spokesman Jon Hamilton, in response to union strike threats, said in a statement that the postal service has found common ground with the union before, with issues far more severe than this, and he confident a resolution will be found. 
Hamilton also assured the Canadian public that the postal service will still be operational in the event of a strike, as Canada Post is the largest parcel service company in Canada. 
The CUPW's decision to advocate for their rights and strike, while important, comes at a very inconvenient time for many industries in Canada, notably the cannabis industry. 
On Tuesday, at 12:01 am, distribution and use of recreational marijuana became legal for Canadian citizens, ending almost a century of prohibition. While many cannabis consumers are ecstatic about the news, individuals living in communities without retail cannabis shops have little to no access to the product. 
It was at this moment, cannabis producers had a revelation. We can get more products to consumers if we offer delivery services through the Canada Post. Game changer. 
According to the British Columbia Liquor Distribution Branch (BCLDB), the organization partnered with Canada Post to deliver cannabis. As far as the terms of the contract, customers will be responsible for a $10 shipping fee when ordering, and their orders will be shipped directly from the LDB's warehouse within 48 hours of order submission. Ironically, or not, on the first official day that cannabis is recreational legal, the Canada Post decides to go on strike. Canada Post hasn't officially stated that their demanded issue changes have any relation to cannabis distribution responsibilities. 
While the Canada Post, the Postal Workers Union, and the BCLDB get their affairs in order, other companies in the space are implementing creative solutions to deliver the quality product to consumers. 
Enter Choom (CHOOF),  an "emerging adult use cannabis company" which has secured the rights to 52 retail opportunities across Western Canada, with 29 "highly strategic and sure locations" around the province.
Choom (CHOOF) has worked tirelessly to create their best-in-market retail storefront brand in the Canadian adult use market and officially announced in September, that they entered into a distribution agreement with ParcelPal Technology Inc. ("ParcelPal") (PTNYF). 
Step aside, Canada Post, and let the real cannabis players get their hands dirty. Gone are the days of standing for hours in line for your lunch, rushing to the store after work to grab your clothes, and now, waiting for Postal Workers Unions to settle their grievances. 
ParcelPal (PTNYF), the pony express built for the digital age that Canadians have waited for, offers "on-demand delivery of merchandise from leading retailers, restaurants, liquor store and," as of 12:01 am on Tuesday, medical and recreational marijuana. 
"We recognize the importance of utilizing the existing technology of ParcelPal's mobile app in concert with their outstanding track record of home delivery execution. We believe this will provide an exceptional customer experience and we are excited to offer this to our valued customers upon the upcoming rollout of our retail strategy."

–Chris Bogart President and CEO Choom
As for the legality of cannabis delivery, ParcelPal (PTNYF), in partnership with Choom, will be held to the same standards as Canada Post. Upon delivering your product, you will need to show proper identification indicating that you are nineteen years or older. 
I wish the Canadian Union of Postal Workers the best of luck in their organizing and hope that Canada Post takes their demands seriously. If either party starts to get stressed, no reason to panic. Choom (CHOOF) delivers.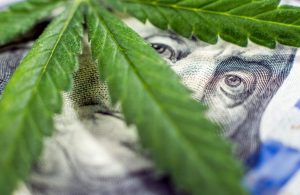 ---
Disclaimer: Pursuant to an agreement between MIDAM VENTURES, LLC an affiliate of JSG COMMUNICATIONS LLC, MIDAM VENTURES LLC. has been compensated $75,000 per month for 3 months by a ParcelPal Technology, Inc. for a period beginning September 1, 2018 and ending December 1, 2018 to publicly disseminate information about (PTNYF/PKG) to publicly disseminate information about (PTNYF/PKG). We may buy or sell additional shares of (PTNYF/PKG) in the open market at any time, including before, during or after the Website and Information, provide public dissemination of favorable Information. We own zero shares. Midam has been paid $80,000 from Choom Holdings and 200,000 restricted common shares of Choom Holdings for a duration of 4 months beginning May 14, 2018 and ending September 14, 2018. We may buy or sell additional shares of (CHOOF) in the open market at any time, including before, during or after the Website and Information, provide public dissemination of favorable Information. Click Here For Full Disclaimer 
Here's What You Missed 10/16/18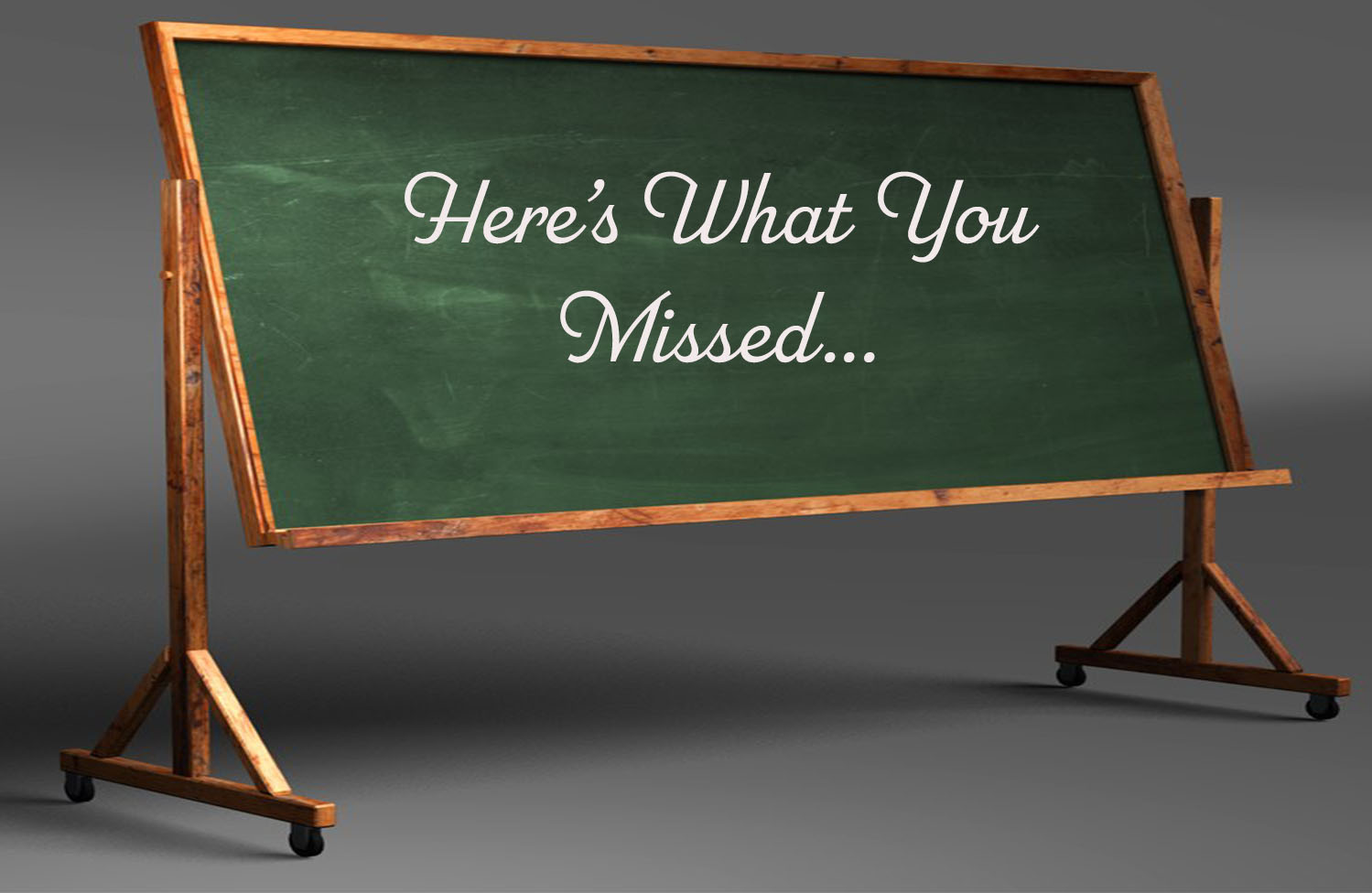 In the simplest terms I can offer, a shower thought is a miniature epiphany that makes the mundane more interesting. According to the official subreddit "r/showerthoughts," a shower thought is an idea that offers people a new way of considering details that they might have otherwise overlooked. 
Here are some of my favorite shower thoughts:
Lasagna is just spaghetti-flavored cake
Lobsters are mermaids to scorpions
Skirts are just butt curtains
Yawning is the equivalent to the 20% battery reminders we get on our phones

 

Onion rings are vegetable doughnuts
Cookie dough is the sushi of desserts

 
Please do your own research on more shower thoughts, but in the meantime, here's what you missed in the news yesterday.
Sen. Warren, 1/38 Cherokee Does Not Make You Cherokee
Less than twenty-four hours after Massachusetts Sen. Elizabeth Warren released DNA evidence that her ancestry included, somewhere along the line, Native American genes. If her goal was to take power from President Trump's countless "Pocahontas" jabs, Sen. Warren only made matters worse. 
"Pocahontas (the bad version), sometimes referred to as Elizabeth Warren, is getting slammed. She took a bogus DNA test and it showed that she may be 1/1024, far less than the average American. Now Cherokee Nation denies her, 'DNA test is useless.' Even they don't want her. Phony!"

– President Donald Trump 
Trump's "I-told-you-so-Pocahontas" tweets aside, his facts are actually true. However, it is important that I clarify one thing from the rant above. A DNA test is useless to determine tribal citizenship because Cherokee leaders must approve new citizens unless they were born Cherokee. 
Warren worked with Stanford geneticist Carlos Bustamante to analyze her genes and discover the truth about her alleged Cherokee heritage. In a short film produced by Warren, Professor Bustamante explains to the senator that "the facts suggest that you absolutely have a Native American ancestor in your pedigree." 
Whether you believe Warren has sacred ground stand on or not, that is up to you. Sen. Warren has stated that she plans on running in the 2020 Presidential Campaign and hopes that you view her DNA acquisition has a means of being as transparent as possible to the American public. 
Canada Reaches All-Time High, Literally 
The legalization of recreational cannabis for Canadians officially took effect on Wednesday at midnight. With the enactment of this law, Canada is now the second country, after Uruguay, to legalize possession and recreational cannabis. 
The question on everyone's minds, aside from how late can pizza be delivered in Canada, is how will the country, and its newly budding market, evolve in the coming months. Many analysts are predicting a shortage of recreational marijuana within the first year, considering major cannabis producers have yet to face such a "high demand. "
We shall wait and T-H-see, haha. 
Saving Private Rhiannon
Lt. Gen. Laura J. Richardson has accomplished many feats during her thirty-two-year career in the US Army. Joining up in 1986, Richardson rose through the ranks of the military and in 2012, she came the first female deputy commanding general for the 1st Cavalry Division, known as "America's First Team," according to CNN. 
Now, Richardson has once again broken through yet another glass ceiling. CNN reports that for the first time in the US Army Forces Command, or FORSCOM, a woman will be leading the largest command in the Army, representing 776,000 soldiers and 96,000 civilians. Aside from being a total badass, Richardson represents a powerful force sweeping the country, and soon the world. The time for women to take leadership and power is now. Well, to be fair, that time should've begun many years ago, but here we are. Time is up for men to solely hold command of the Army or executive positions in corporations.
We hold these truths to be self-evident that all men and women are created equal. I recognize that is not a direct quote, but I'll submit my amendment to the constitution after this article goes live. 
Search Stock Price (StockPrice.com)