Are You Going To Buy Kathy Ireland's Cannabis Products?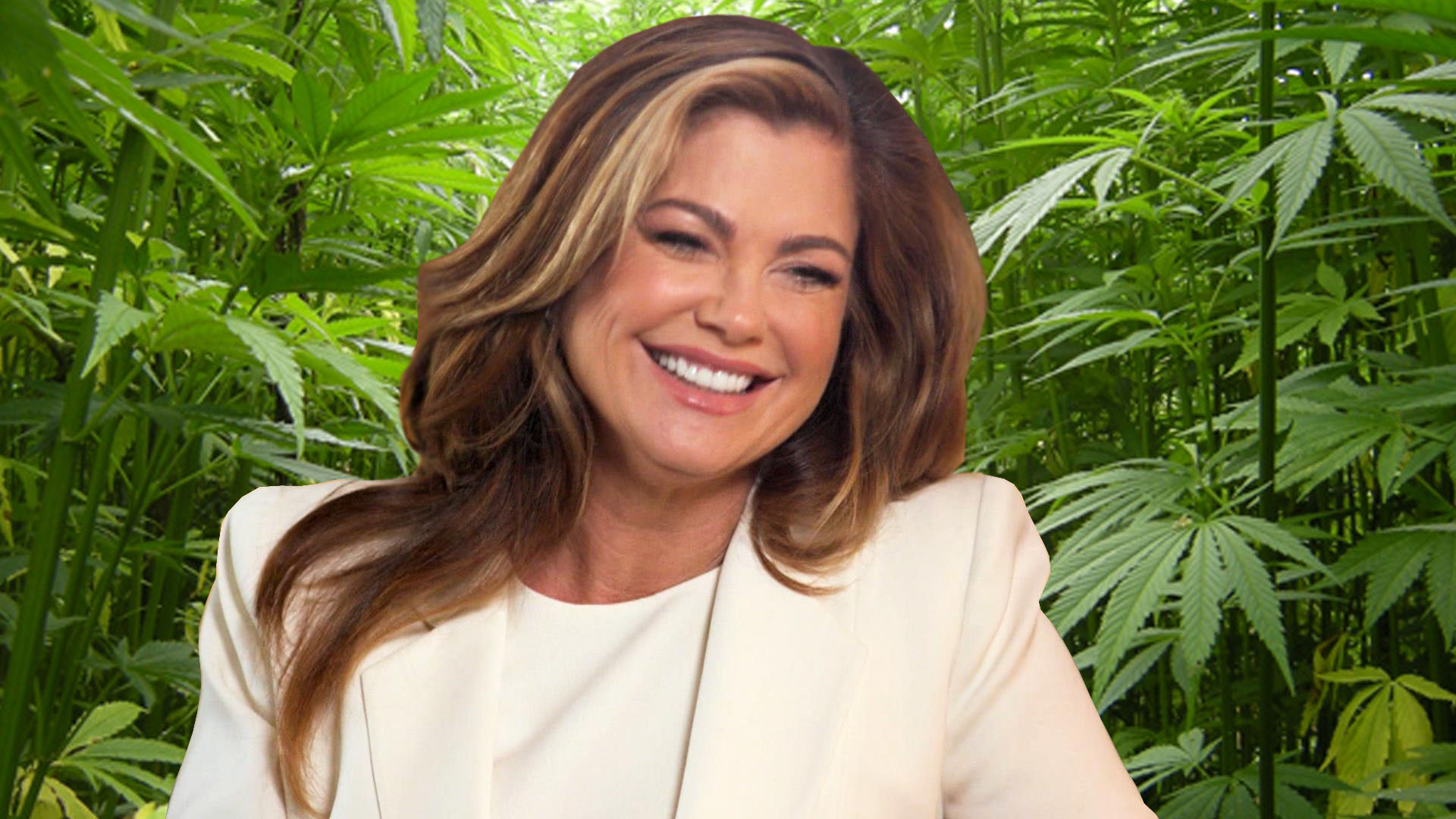 CBD oil or cannabidiol has been used for years for anything from arthritis pain management to anxiety relief and insomnia cure and now Kathy Ireland could be ready to get into the mix.  Baking brownies with Snoop Dogg or freezing cannabis popsicles with Tommy Chong, it should be noted that Ireland could be targeting something a bit different with a cannabis product. CBD is just one of a variety of extracts found in the plant—and it does not contain any psychoactive properties like THC, the compound in cannabis that gets people high.
Ireland's meeting in Burbank, California, is with executives from Isodiol International Inc, a major manufacturer of CBD products. Her vision is to bring CBD to the same masses that snap up her Kathy Ireland Home curtains, bed linens, lamps, and towels.
The new venture will be called Kathy Ireland Health & Wellness, an offshoot of her $2 billion company. "There's a stigma attached, and there's no reason for that," says Ireland, noting that beyond pain management, CBD can help women feel energized, alert, and well-rested. Cannabis oil products should no longer be relegated to dispensaries or hushed circles, she continues. "It belongs in Walgreens."
The iconic supermodel founded Kathy Ireland Worldwide in 1993, hot off the success of her swimsuit fame. Plenty of companies offered Ireland lucrative endorsement deals, though that appeared to be just like a further extension of modeling.
Ireland's business started small–with socks (coincidentally, made with hemp). Advisers tried to steer her back into her wheelhouse, like bikinis and beauty products, but Ireland remained on the course of cannabis.
The blooming brand sold over 100 million pairs, prompting Kmart to eventually offer an exclusive clothing and accessory partnership. The first focus included products catering to busy moms and families, but the target exponentially grew in the coming decades.
Bringing Mainstream CBD To The Mass Market
Public support is shifting. The World Health Organization has stated there have been no reports of public health problems associated with pure CBD.
"CBD has been found to be generally well-tolerated with a good safety profile," the WHO concluded at its Geneva convention. "There is no evidence that CBD is liable to similar abuse and similar ill-effects as substances . . . such as cannabis or THC."
"I know there is a lot of controversy around it," says Ireland. "There were people telling me not to touch it." She pauses, and adds, "But I just loathe hypocrisy."
Ireland explains that, by all accounts, CBD works, treats pain, and is sustainable. Having spent two decades working in the health and wellness space–a board member on numerous medical charities and as an ambassador for the City of Hope cancer treatment and research center–she feels competent that she has the network to vouch for product quality and usefulness.
"There are great results," she says, disregarding naysayers. "I understand the benefits. And I believe in it."
For its debut into the market, Ireland's company partnered with Canada's Isodiol, which sells everything from CBD-infused coffee to skin cream. It also grows and harvests hemp on an industrial scale.
The two organizations collaborated on consumer products for three brands under the Level Brands umbrella, a marketing and brand licensing company backed by kiWW: Kathy Ireland Health & Wellness (women's products), Chef Andre Carthen (edibles), and I'M1 (men's personal care products).
These include creams, oral sprays, body care products, and supplements. The goal was, to begin with starter products that could have a daily impact, like body washes.
The Kathy Ireland Health & Wellness collection ranges from $59 for a bottle of 30 capsules to $99 for a 2-ounce tincture. The product names run rather straightforward, with goals such as "Rest" (induce relaxation and sleep), "Ease" (reduce inflammation), "Mend" (improve joint function), and "Defend" (immune system boost).
"If my name means anything at all, it's really because we've built our brand on such a grassroots level and we've earned the trust of our customers," says Ireland. Does she think such consumer trust can extend to a sector overcoming taboos? "Yes. With the customers whom we've been able to earn their trust, I do believe it will make a difference."
The line is available for purchase online and in stores this fall. Isodiol also expects to roll out a nationwide network of branded automated retail kiosks filled with the CBD products. The kiosks will be found at high traffic locations and inside retailers—pharmacies, convenience stores, wellness centers, gyms, and more. (Units will comply with the appropriate legislation in each jurisdiction.)
For Ireland, this mission is more than just business: It's a way to bring something she holds dear to her heart to those who have fallen prey to the "propaganda" against cannabis-adjacent products.
New Trends For Marijuana Stocks; How Does Tilray Stack Up?
Marijuana companies have made new innovations for growing and cultivating cannabis. These developments were necessary to provide for the rapidly expanding demand for marijuana. The next logical step for marijuana companies is to improve accessibility for consumers.
Aside from opening more dispensaries, marijuana companies should look in to delivery systems. Delivery allows for a larger range of business along with more potential customers. There are plenty of platforms that deliver many different goods but very few will deliver marijuana.
A Different Side of the Marijuana Industry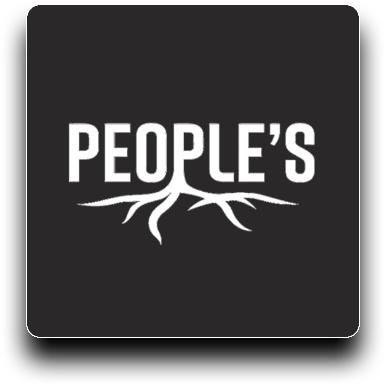 One of the most significant limitations for marijuana companies thus far has been the legalization process in the US. While production companies like Tilray have grown, essential niches in the marijuana industry like delivery struggle to expand.
However, full legalization is inevitable. Legalization will break down the laws restricting interstate trade between states allowing companies like Driven Deliveries Inc. (DRVD) to spread across the US.
Driven Deliveries Inc. (DRVD) is a cannabis delivery service based out of California. While initially limited in California, the company was able to expand into Southern California 2 weeks ago. Driven now controls a strong majority of the Californian marijuana delivery market, one of the largest in the world.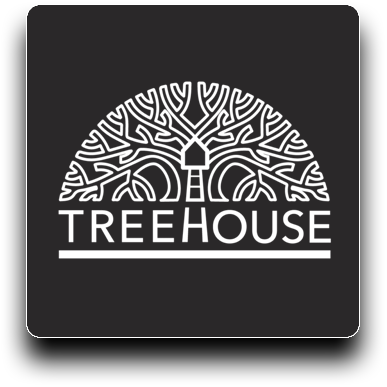 This is one strategic advantage over its marijuana delivery competitors. Because Driven Deliveries (DRVD) has grown within a big market they will have the understanding and ability to grow across the US.  In addition, Driven has been able to expand into the Nevada marijuana market through the Shango Marijuana Dispensary. The Nevada market is worth about $530 million and will allow Driven to practice their integration plans for the future.
President of Driven Deliveries, Brian Hayek, explains, "Our foray into the state, is a result of us leveraging strategic relationships and our proven track-record of providing impeccable service to our expanding client base. Driven has established strong brand recognition, throughout the western United States, and is currently targeting additional markets to increase its presence on a more national scale."
A "Household" Marijuana Stock
Tilray is one of the marijuana industry's leading research and production companies. They are the first GMP-certified medical marijuana producer to provide cannabis flower and extracts to thousands of patients. The company continues to be a leader of the industry.
Tilray's recent Q1 reports show that they continue to dominate. The company saw an almost 200% increase in revenues year over year. They reported a 3% increase in gross margin and produced double the amount of marijuana compared to last year.
In addition, they closed their acquisitions of Manitoba Harvest and Natura Naturals this quarter.
"We have made significant progress integrating our recent acquisitions of Manitoba Harvest and Natura Naturals, accelerating our entry into the United States hemp and CBD markets, and increasing our production and manufacturing capacity in North America and Europe…"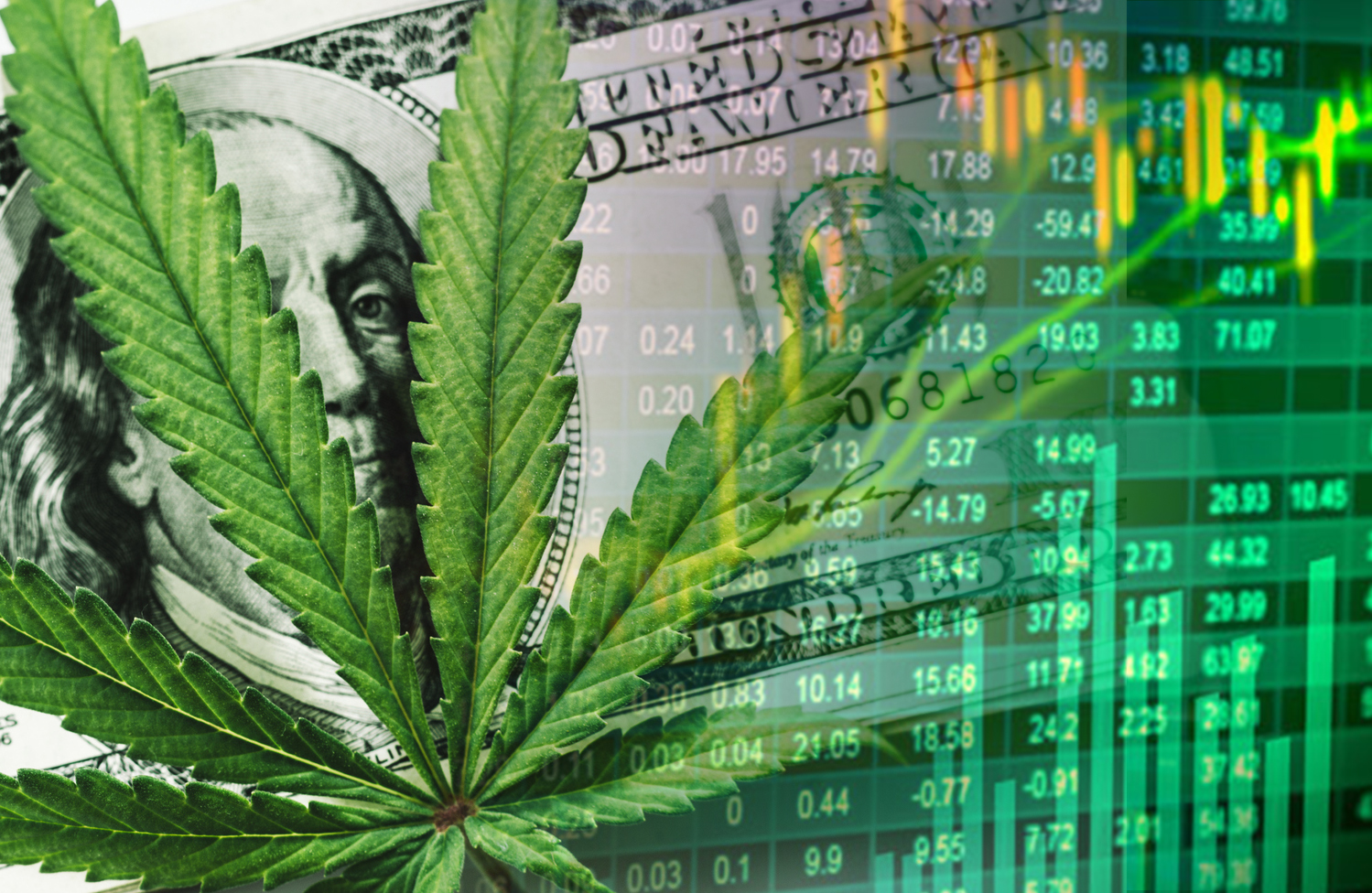 Disclaimer: Pursuant to an agreement between MIDAM VENTURES, LLC and a third party, Data Marketing Solutions Inc., Midam was hired for a period from 04/22/2018 – 5/22/2019 to publicly disseminate information about Driven Deliveries Inc. including on the Website and other media including Facebook and Twitter. We were paid $50,000 (CASH) for & were paid "0" shares of restricted common shares. We may buy or sell additional shares of Driven Deliveries Inc. Inc. in the open market at any time, including before, during or after the Website and Information, provide public dissemination of favorable Information. Click Here For Full Disclaimer
Strong Potential For Marijuana Stocks This Summer? Amazon May Be Responsible
Ever hear of marijuana stocks? You probably have. The sector for marijuana stocks has exploded, our political landscape sees the legalization of marijuana as a priority, and the projections for the industry are eye-opening, to say the least. A survey by The Associated Press showed 61% of Americans, 76% of Democrats and 54% of Republicans support the legalization of marijuana.
From 1996 to 2019 the number of states that supported the medical use of marijuana increased from 0 to 47 states. Full legality, including recreational, has jumped from 0 to 11 states with more states slowly moving towards full legality.
Although the industry is already experiencing a strong explosion of growth, the market for marijuana still has plenty of room to fill. Given that the political and public climate has warmed up to marijuana legalization the industry will most likely fill that room.
Even with growth, the industry isn't the easiest to navigate
Regardless of the industry's support, the financial side can be a bit tricky for marijuana companies. Due to the mass influx of up and coming marijuana companies, diversification in the industry is a real struggle. Product diversification in the industry has been more driven towards the levels of THC or CBD in products which presents legality issues of use for higher level products. Also, the type of consumption allows for diversification. This includes vaping, marijuana-incorporated foods and drinks, and oils.
Another struggle for growing marijuana companies is actually being able to produce the marijuana they plan on using in their products. It is extremely time-consuming to get licensing for cultivating and processing. The most apparent workaround has been for companies to integrate with other companies who have gone through the entire process.
ParcelPal (PKG) (PTNYF) is a company that can help marijuana companies diversify. ParcelPal is an on-demand delivery service that delivers anything a consumer needs. Last month, the company launched its cannabis delivery service in partnership with Kiaro. ParcelPal could give marijuana companies extra customers and sales due to the outreach to consumers not able to access marijuana dispensaries.
An Amazon Connection
ParcelPal holds itself to having the highest standard of delivery services. Amazon and ParcelPal participated in a work order to fulfill deliveries, on behalf of Amazon, in British Columbia, Canada. ParcelPal's excellence was reflected through Amazon's recognition, granting them Gold Status due to it becoming one of Amazon's fastest growing providers and having a near 99% first delivery success rate.
ParcelPal recently welcomed Parm Gill as an advisor to the Board of Directors of the company. Gill is the current Member of Provincial Parliament for Milton. Prior to his work in public service, Parm was involved in several family businesses in the manufacturing and hospitality industries. Parm studied at the Ivey School of Business at Western University, earning his Master of Business Administration degree.
"I am very excited to have Parm join the Advisory Board. Mr. Gill's knowledge on economic issues and private sector experience will be an asset for ParcelPal moving forward. Mr. Gill has changed criminal law for the better and is always looking for the betterment of safety for all Canadians."


ParcelPal President and CEO Kelly Abbott
Wait…Amazon? Really?
Let's expand on the Amazon situation here. The reason is that it could mean something monumental for both the companies engaged with Amazon and for the cannabis industry at large. Amazon potentially could use its Whole Foods Market subsidiary as a hub to sell marijuana products!
John Macket, co-founder and CEO of Whole Foods, expressed, "If cannabis is ever passed in Texas, chances are good that grocery stores will be selling that too. You just never what happens over time with markets. They change and evolve." Mackey has been consistent on his view of marijuana legalization, supporting it all the way back in 2013.
Of course, Amazon is seen as a behemoth spanning across multiple industries. Yet, it still has some difficulties to face in the marijuana industry. Although there is widespread support for marijuana, the drug isn't legal federally or in some states yet.
Needless to say, for logistics companies like Amazon and delivery companies like ParcelPal, the opportunity ahead could be slated to "delivery" real revenue opportunities in the not too distant future.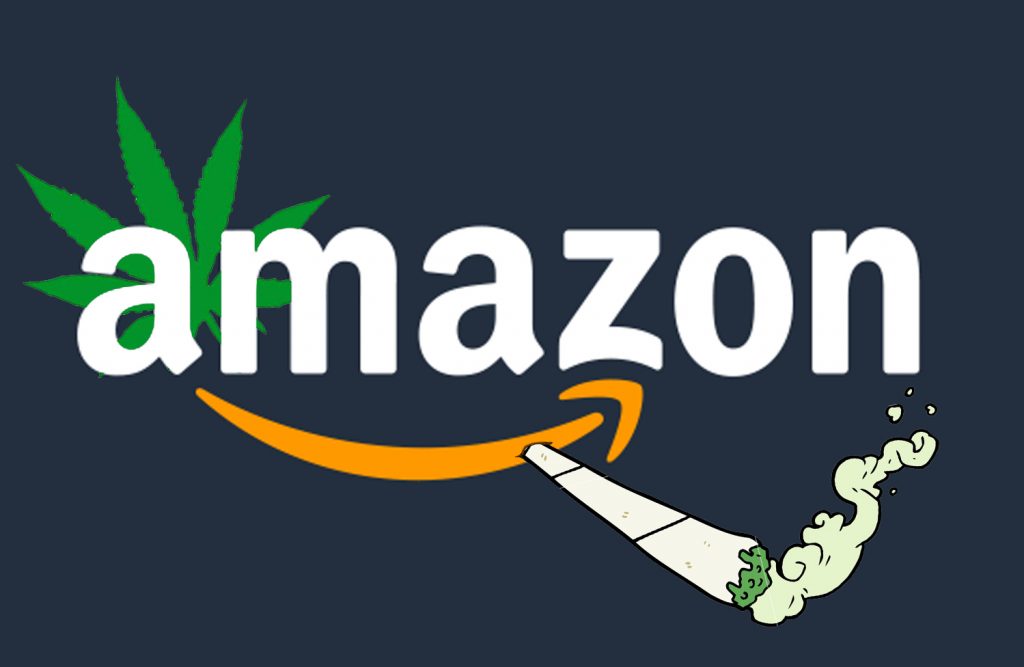 Disclaimer: Midam Ventures LLC has been compensated $75,000 per month by a ParcelPal Technology, Inc. for a period beginning September 1, 2018 and ending February 1, 2019 to publicly disseminate information about (PTNYF/PKG) to publicly disseminate information about (PTNYF/PKG). Midam Ventures has been compensated $100,000 by Parcel Pal and has extended coverage to April 1, 2019. Midam Ventures has been compensated $100,000 by Parcel Pal and has extended coverage to May 1, 2019. Midam Ventures has been compensated $200,000 by Parcel Pal and has extended coverage to June 1, 2019. We may buy or sell additional shares of (PTNYF/PKG) in the open market at any time, including before, during or after the Website and Information, provide public dissemination of favorable Information. We own zero shares. Click Here For Full Disclaimer

Driven Deliveries, Inc. (DRVD) Enters $530 Million Nevada Cannabis Market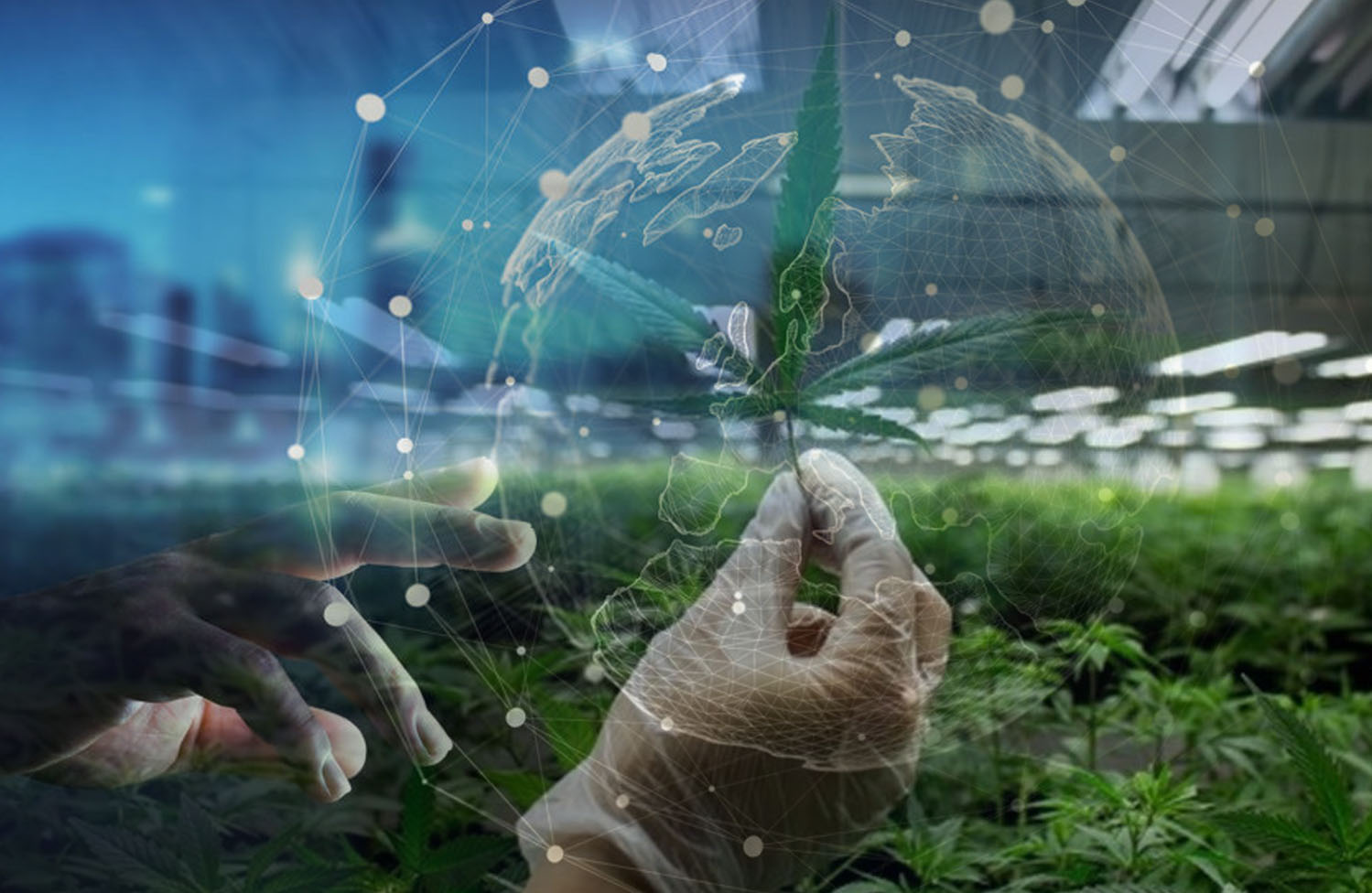 SAN DIEGO, May 14, 2019 (GLOBE NEWSWIRE) — Driven Deliveries, Inc., (DRVD), the world's first publicly traded cannabis delivery company, announced today that it has successfully launched operations in Nevada with Shango Marijuana Dispensary, one of the most successful stores in the State.  The new endeavor provides Driven with a monumental opportunity to serve Las Vegas, the largest market in the State with massive tourism, and a central launch point for additional markets throughout Nevada.

The Nevada cannabis market has been growing at a rapid pace.  Nevada retailers sold approximately $530 million worth of medical and recreational cannabis in 2018*.  The $44.1 million in monthly revenue represents a 35% increase, when compared to monthly revenue in 2017. According to New Frontier and Arcview Market Research, annual legal cannabis sales in the state are projected to grow to an estimated $629.5 million by 2020.
Shango Premium Cannabis is the leading medical and recreational medical dispensary license holder, grower and manufacturer in multiple states across the country. The Company currently owns cannabis-related licenses in Oregon, Washington and Nevada, with expansion plans that include retail, manufacturing and product distribution in Michigan, New Jersey and California in the cannabis market and nationwide for its CBD products. Shango is vertically licensed to create a full range of award-winning cannabis products, including flower, extracts and cannabis-infused edibles, produced by expert cultivators and processors in Oregon, Nevada and Washington.
"Management is thrilled with our entrance into the white-hot Nevada cannabis marketplace," stated Mr. Brian Hayek, President of Driven. "Our foray into the state, is a result of us leveraging strategic relationships and our proven track-record of providing impeccable service to our expanding client base. Driven has established strong brand recognition, throughout the western United States, and is currently targeting additional markets to increase its presence on a more national scale."
"This is a great opportunity for Shango Las Vegas to partner with Driven to add a delivery service for our customers who are looking for quality products delivered on demand," said Mr. Brandon Rexroad, Founder and CEO Shango. "We look forward to working with a premier name such as Driven as we continue to expand our outreach to the emerging Nevada marketplace."
About Driven
Driven Deliveries, Inc. is the first publicly traded cannabis delivery service operating within the United States.  Founded by experienced technology and cannabis executives, the Company provides on-demand marijuana delivery, in select cities where allowed by law.  Driven provides the legal cannabis consumers the ability to purchase and receive their marijuana in a fast and convenient manner.  By 2020, legal cannabis revenue in the U.S. market is projected to hit $23 billion.  In leveraging consumer trends, and offering a proprietary, turnkey delivery system to its customers, management believes it is uniquely positioned to best serve the needs of the emerging cannabis industry and capture notable market share within the sector.  For more information, please visit https:// GoDriven . com/ and review Driven's filings with the U.S. Securities and Exchange Commission.
*https://www.globenewswire.com/Tracker?data=1mprnHoKs2LR3q62Be6iLEttTWBm5GUCcmOybjjMEv_zhYxGJOKzJWPZwJWWJ6VAr4roXj2EJBwpSW-uOZshvRDR1eV01ztyxBpUdydhPu65a-bqu_xVN3WV6sOoYoYeiiVJzelnZUcGeZrX4bTlzmH3pzHHdjXMQb58DRf7nJvmAPi96Y5qI6TjmxgkpF7S
Contact
Brian Hayek, President
1 (888) 322-4449
IR@GoDriven.com
www.godriven.com
Search Stock Price (StockPrice.com)