What will legalization across North America look like if the US flips the switch to turn on a massive industrial machine like legal cannabis? Two of the fastest growing industries right now in the United States are on-demand technology and cannabis. These two industries are at the epicenter of growth and investors aren't being shy about their appetite for companies in these arenas. But one company, in particular, has developed a unique business model that services both of these massive growth industries.
Driven Deliveries Inc. (OTC: DRVD) is one of the only publicly traded cannabis delivery service operating in the United States.
Now that's what we call first mover advantage. Driven Deliveries provides on-demand marijuana delivery in select cities where allowed by law. The service provides the legal cannabis consumer the ability to purchase and receive their marijuana in a fast and convenient manner.
Consumers are growing increasingly lazy with most of all purchases from retail to food shopping being done online. And now you can add weed to that list. Driven Deliveries (OTC: DRVD) is quickly gaining steam in legal US markets as the new delivery option for customers is resulting in increased revenue and transactions for dispensaries.
Food delivery apps and services such as GrubHub and Uber Eats have already expanded revenue generated in the food-service industry by 22% or more. Consumers love getting what they want without having to leave their house to get it, plain and simple.
Investors are Starving for this Tech
Investors' appetite for such delivery service companies seems to be insatiable. Take DoorDash for example. The company competes with GrubHub and Uber Eats but recently tripled its valuation in only about 5 months to $4 billion despite not even being profitable.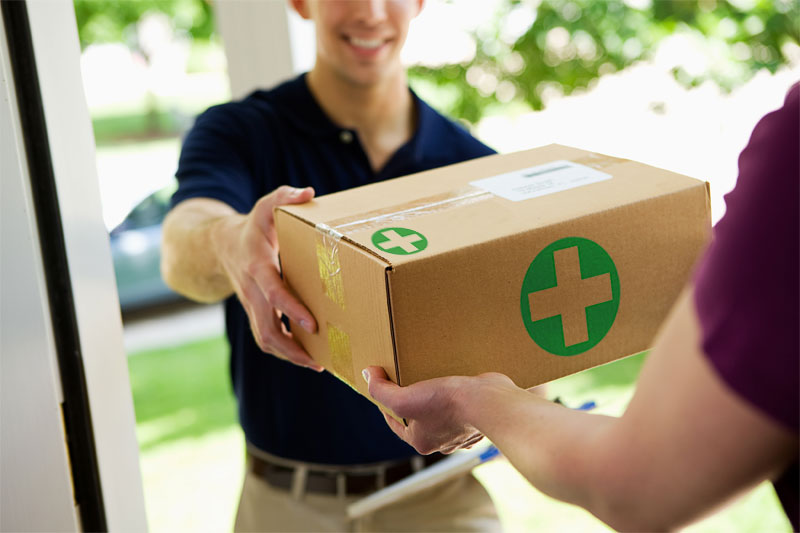 Moreover, Uber Eats owns about 20% of the market while GrubHub, including Seamless and Eat24, has 52% market share. And even in the face of that steep competition, DoorDash has raised nearly $1 billion overall to date. This should give you an idea of just how hungry investors are for on-demand service companies.
Even Chinese investor and WeChat owner, Tencent, is looking to get involved in the food-technology sector in a big way by contributing a significant piece of a $500-$700 million raise for India's Swiggy. The investment would value Swiggy at $2.5-$3 billion. Another app called Rappi is a Colombian on-demand delivery startup that recently brought in a new round of funding at a valuation north of $1 billion.
But there's a problem, most of these on-demand and food delivery companies are private. The regular retail investor doesn't have access or the opportunity to invest in them. That is why we are putting the focus on Driven Deliveries Inc. (OTC: DRVD).
The closest thing to Driven Deliveries is EAZE, a private marijuana delivery service based in San Francisco. EAZE is closing a $65 million venture capital funding round that would value the company in excess of $300 million, according to Axios [1]. With a similar model to Driven Deliveries, EAZE is essentially like an Uber for weed. EAZE currently only delivers in California but recently launched a marketplace for shipping cannabidiol products to 41 states and Washington D.C. But again, EAZE is a private company leaving Driven Deliveries (OTC: DRVD) is one of the only options for retail investors looking to capitalize on this growing trend.
Canada Had Its Turn, Now It's All About the U.S.
According to Statista [2], the United States legal cannabis market is projected to be valued at $24.1 billion by 2025. And a recently introduced bill to Congress could catapult the industry to those record levels even quicker than originally expected.
The Secure and Fair Enforcement (SAFE) Banking Act, if passed, would allow federal banks to accept revenue from and provide banking services to businesses profiting from the sale of cannabis. The House and Financial Services Committee already voted 45 to 15 in favor of moving the legislation towards a vote.
The passing of this bill could send a lightning bolt straight through the heart of the U.S. cannabis market sparking industry growth that would trump what we saw in Canada after fully legalizing marijuana nationwide.
The SAFE banking act of 2019 could open the flood gates for the U.S. cannabis market. Forbes is predicting a combined yearly growth rate for North American marijuana sales to be 25% by 2021. To put that into perspective for you, the growth rate during the dot-com era was 22%.
The Amazon Touch
Driven Deliveries, Inc. (OTC: DRVD) is taking pages straight out of Amazon's playbook. The company recently launched a new delivery model, Driven Direct. This will allow Driven Deliveries to work directly with brands and retailers to deliver a broad range of cannabis products directly to consumers.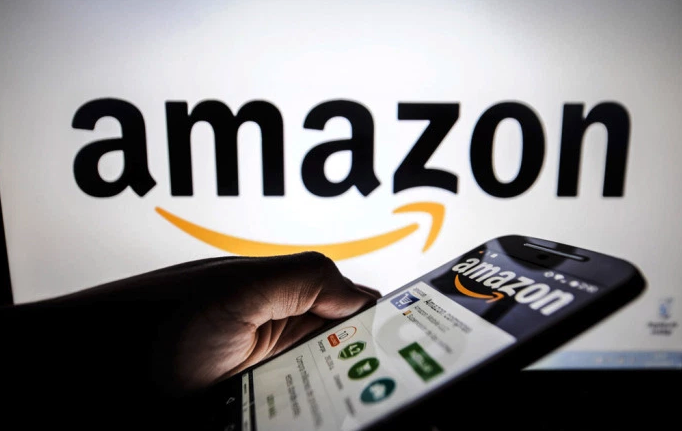 Driven Direct's structure will resemble that of Amazon's delivery model. The program is designed to let entrepreneurs run their own local delivery networks featuring the Driven Deliveries logos. Each delivery unit will begin its day at a designated Driven station in California, where packages ordered from local retailers are then picked up by Driven Deliveries, Inc. drivers and delivered direct to the consumer. Location-based algorithms will determine which packages are sent to these delivery stations.
The program is critical in addressing the retailers' primary transportation issue, last mile delivery. "Last Mile Delivery" is a term used in supply chain management and transportation planning to describe the movement of people and goods from a transportation hub to a final destination, in this case the consumer.
In 2018, the global last mile delivery market size was $30.2 billion and it is expected to reach $55.2 billion by the end of 2025, with a CAGR of 9.0% during 2019-2025. See the company press release.
But Everyone Wants to Be Like Amazon
We know what you're thinking, of course a small company is going to want to resemble and try to replicate Amazon's model and strategies. But how many companies trying to do so are being guided by former Amazon executives?
In February 2019, Driven Deliveries (OTC: DRVD) added Jerrin James to serve as the Chief Operating Officer. Mr. James is an accomplished global logistics and supply chain executive who has led operations, supply chain and logistics at technology giants such as Amazon, Groupon, and Facebook. Previously, he served as Head of Logistics at Facebook with global responsibility.
Mr. James was instrumental in optimizing end-to-end supply chain procedures, yielding significant efficiency gains in each one of his previous roles. He possesses extensive experience leading and executing multichannel distribution, supply chain and logistics strategies across multiple continents for these extremely fast-paced high-growth companies. See the company press release.
The value of adding someone like Jerrin James is immeasurable. The fact that someone with his track record and experience wanted to take on an executive position with Driven Deliveries (OTC: DRVD) speaks volumes about what this company has going on. So, it is no surprise that just 1 month after adding Mr. James, Driven Deliveries launches Driven Direct, a similar delivery model seen in Amazon.
But Wait, There's More!
As if adding a former Amazon, Facebook, and Groupon executive wasn't impressive enough, Driven Deliveries took it one step further. In March 2019, the company added Adam Berk to their Board of Directors.
Mr. Berk is the founder and developer of the technology and logistics company that went on to become GrubHub Inc.
As we mentioned earlier, GrubHub, including Seamless and Eat24, owns 52% of the on-demand food delivery service market. Mr. Berk also currently serves as the Chief Executive Officer of Stem Holdings, a leading cannabis MSO (multi-state organization) that is fully vertically integrated, with operations developing in over 10 states. See the company press release.
CEO of Driven Deliveries, Chris Boudreau, had this to say about these two key personnel additions with regards to the launch of Driven Direct,
"Management has built a strong foundation of human capital via the recent additions of Mr. Jerrin James from Amazon and Mr. Adam Berk of Osmio (now GrubHub) Jerrin's background in operations, large-scale processes and advanced technologies coupled with Adam's skills in E-commerce and logistics, provide a strategic advantage that will help to make Driven Direct a success. I'm confident that as the marijuana delivery market continues to evolve, bespoke services that address last mile delivery will become increasingly vital to the process. We intend to move aggressively into this market and establish ourselves as the leader in this expanding industry."



But this isn't where the growth trail ends, but where it begins. The company's LOI to acquire Ganjarunner, Inc. could become a game-changing deal for the company. Why? Aside from rapidly expanding the corporate footprint, the deal will add accretive revenue growth and an existing customer base. The transaction also could significantly expand Driven's next day delivery network and service area along with Ganjarunner's California cannabis delivery license.
Ganjarunner has shown continuous revenue growth since its inception. Since May of 2018 Ganjarunner has fulfilled over 17,000 deliveries to more than 6,000 customers and has experienced revenue growth of 54% to $2.6 million. Ganjarunner is rapidly expanding its existing customer base of over 10,800 customers and by adding over 1,300 new customers in Q1 CY2019 alone. Ganjarunner adds a solid revenue foundation to Driven as over 82% of Ganjarunner's current business is from derived from repeat customers.
New Opportunities – Expansion Across US
Driven Deliveries, Inc. (DRVD) Enters $530 Million Nevada Cannabis Market
Driven Deliveries (OTC: DRVD) announced in mid-2019 that it has successfully launched operations in Nevada with Shango Marijuana Dispensary, one of the most successful stores in the State. The new endeavor provides Driven with a monumental opportunity to serve Las Vegas, the largest market in the State with massive tourism, and a central launch point for additional markets throughout Nevada.
Why Nevada?
The Nevada cannabis market has been growing at a rapid pace. Nevada retailers sold approximately $530 million worth of medical and recreational cannabis in 2018*. The $44.1 million in monthly revenue represents a 35% increase when compared to monthly revenue in 2017. According to New Frontier and Arcview Market Research, annual legal cannabis sales in the state are projected to grow to an estimated $629.5 million by 2020.
Shango Premium Cannabis is the leading medical and recreational medical dispensary license holder, grower and manufacturer in multiple states across the country. The Company currently owns cannabis-related licenses in Oregon, Washington and Nevada, with expansion plans that include retail, manufacturing and product distribution in Michigan, New Jersey and California in the cannabis market and nationwide for its CBD products.
Shango is vertically licensed to create a full range of award-winning cannabis products, including flower, extracts and cannabis-infused edibles, produced by expert cultivators and processors in Oregon, Nevada and Washington.
Another Big Market Move: Driven Deliveries Inc. (DRVD) Signs LOI to Acquire Cannabis Retailer, Mountain High Recreation
Driven Deliveries (OTC: DRVD) secured $2.5 Million in annual revenue and could significantly expand its product offerings! How? The company has signed a Letter of Intent to acquire cannabis retailer, Mountain High Recreation (MHR).
Operating primarily in Northern California, Mountain High Recreation currently offers marijuana for sale online, with a menu of cannabis flowers, concentrates, waxes, vapes, edibles, tinctures, CBD products, and accessories. The acquisition will enable Driven to expand its services to now include dynamic same day and intraday orders and delivery.
Driven Deliveries (OTC: DRVD) will now offer event-based sales and marketing through on-location mobile stores increasing its addressable market and audiences to include those traveling from out of state. With the acquisition, Driven Deliveries (OTC: DRVD)'s combined customer count will increase to nearly 40,000 while its brand portfolio will expand to more than 80 brands an overall transactions should exceed 45,000 deliveries annually.

It's All About Growth
Driven Deliveries (OTC: DRVD) has homed in on two of the most rapidly growing industries in the market today, cannabis and on-demand technology. Separately, each industry provides tremendous growth for investors as company valuations continue to soar into the multi-billions. But there is just one company in the U.S. combining the two growth sectors into one unique, disruptive technology.
Driven Deliveries (OTC: DRVD) has first mover advantage while being led by a team of industry juggernauts. A well-rounded and experienced management team and board brings decades of knowledge and expertise from some of the largest, most successful companies in the world like Amazon, Facebook, and GrubHub. If such industry professionals are intrigued by what Driven Deliveries (OTC: DRVD) has to offer, don't you think you should be too?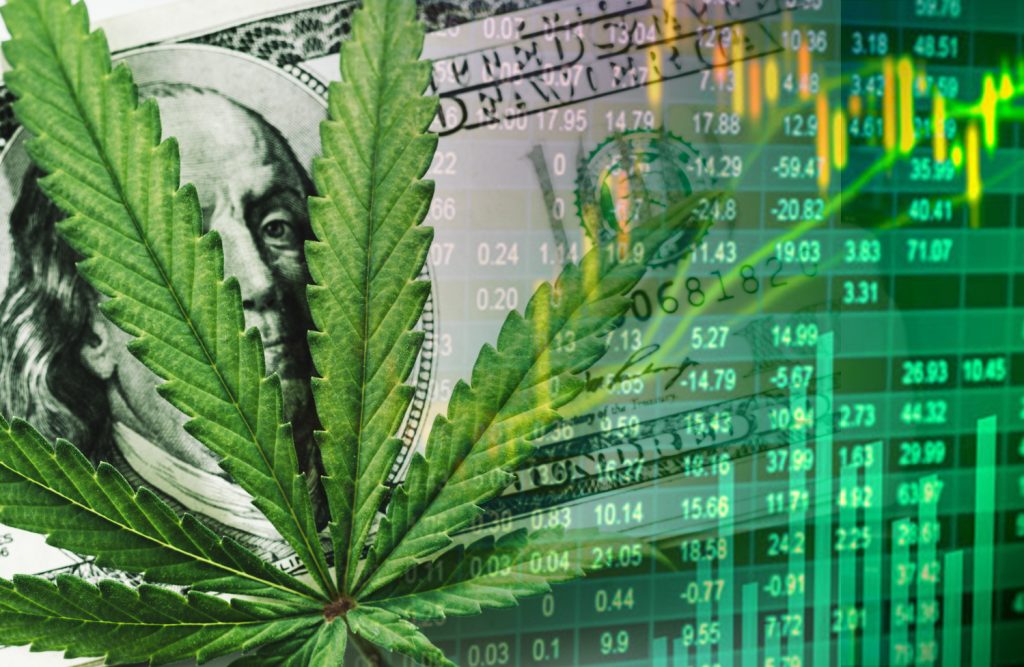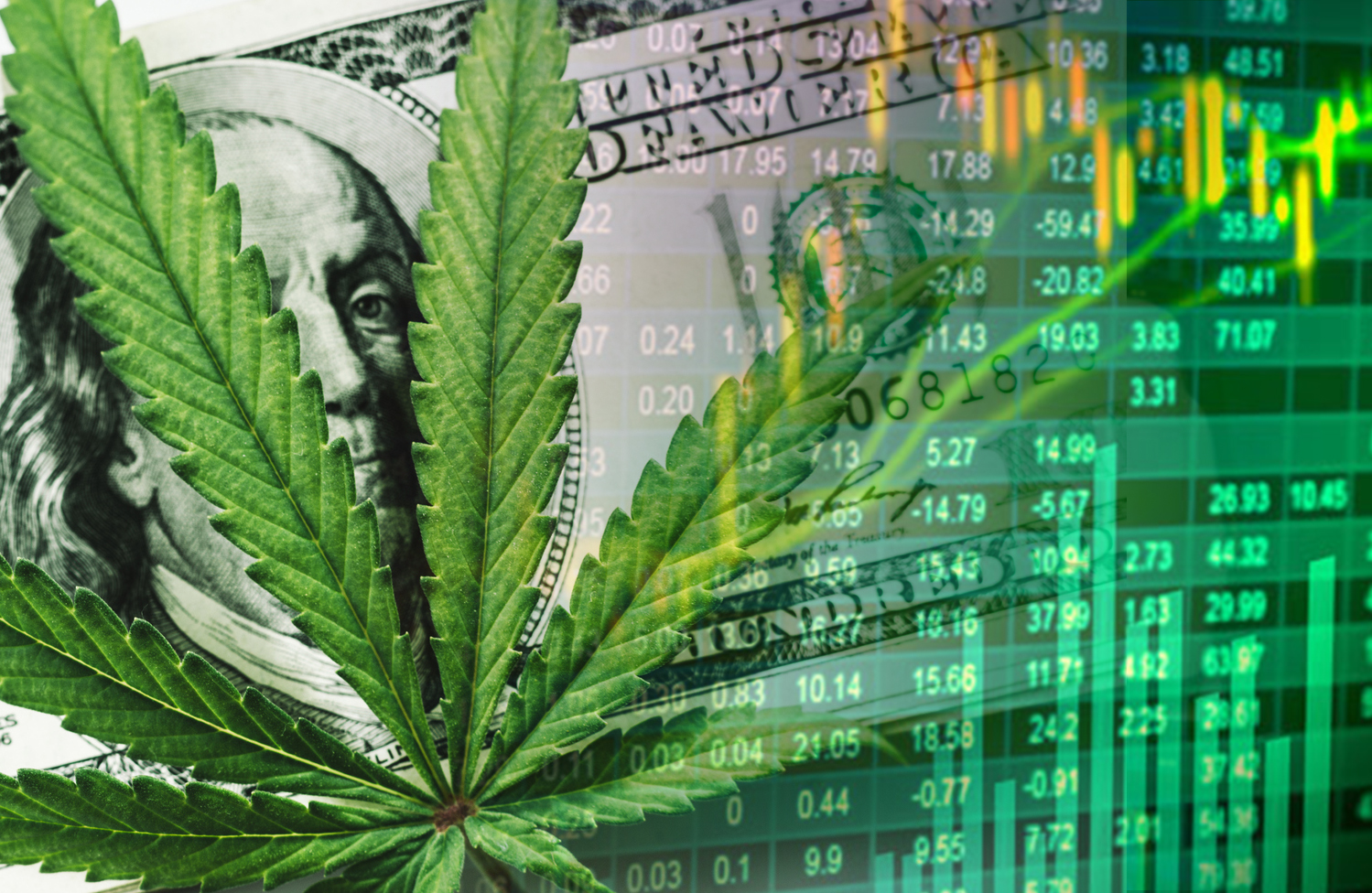 Endnotes:
[1]
https://www.axios.com/marijuana-delivery-startup-e-1543414097-787855d9-9f5a-47de-83ed-c73acdc8b13f.html
[2]
https://www.statista.com/statistics/765671/value-of-the-us-cannabis-market-current-and-future/
Disclaimer: Pursuant to an agreement between MIDAM VENTURES, LLC and a third party, Data Marketing Solutions Inc., Midam was hired for a period from 04/22/2018 – 5/22/2019 to publicly disseminate information about Driven Deliveries Inc. including on the Website and other media including Facebook and Twitter. We were paid $50,000 (CASH) for & were paid "0" shares of restricted common shares. We may buy or sell additional shares of Driven Deliveries Inc. Inc. in the open market at any time, including before, during or after the Website and Information, provide public dissemination of favorable Information.