*Updated November, 2019
Biotech has always been one of the best performing sectors in the market. A number of penny stocks, as well as NASDAQ / NYSE, listed biotech stocks have produced life-changing returns because of their treatments and opportunities. For this reason…
PharmaCyte Biotech (PMCB) is in Focus!
PharmaCyte Biotech (PMCB) Has Developed A Drug Delivery Platform That

Could Be

On The Verge Of A MAJOR FDA Event!
If you're looking at PharmaCyte Biotech (PMCB) at this exact moment, you're seeing it before the company begins clinical trials and just as it's preparing to complete its Investigational New Drug Application for the FDA. Whether you're new to biotech stocks or a seasoned vet, you should understand how important milestones like this are for a company.
The United States Food and Drug Administration's Investigational New Drug (IND) program is the means by which a pharmaceutical company obtains permission to start human clinical trials and to ship an experimental drug across state lines before a marketing application for the drug has been approved.
Right now, PharmaCyte Biotech (PMCB) is putting together the necessary material for its planned clinical trial for inoperable pancreatic cancer, one of the most deadly forms of cancer today. Just to give you an idea, pancreatic cancer, in general, has the highest death rate of all major cancers. Only 9% of people with this cancer will survive more than five years [2].
Could This Be The Technology Behind The Next Big Biotech Breakthrough?
Will PharmaCyte Biotech (PMCB) be considered the next supernova in biotech? Its drug delivery technology could change the way countless diseases could be treated and it starts with a "box." Cell In A Box ® technology specifically, can be used as a platform upon which therapies for several types of cancer and even diabetes are being developed.
Essentially, PharmaCyte's (PMCB) therapy for cancer involves encapsulating genetically engineered human cells that convert an inactive chemotherapy drug into its active or "cancer-killing" form. This could mean that they've found a way to take a broad treatment (chemotherapy) and turn it into a targeted one.
But as smart investors, it can't just be a "plan to do something," and PharmaCyte (PMCB) knows this…
Case and point: PharmaCyte's partner, Austrianova, has successfully encapsulated the live cells used in PharmaCyte's therapy for its planned clinical trial in patients with locally advanced, non-metastatic, inoperable pancreatic cancer (LAPC).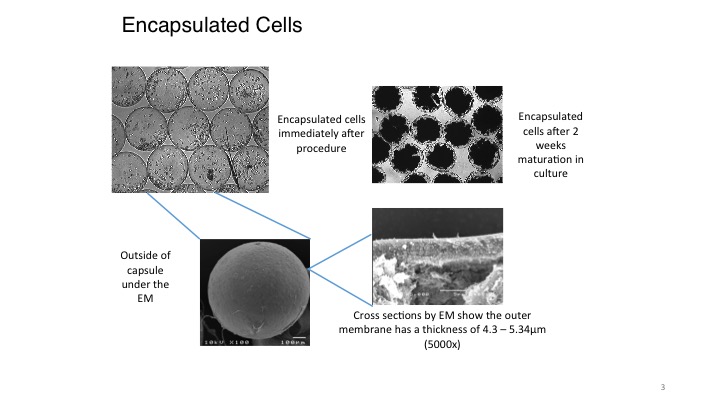 Those cells are now growing and dividing inside the Cell-in-a-Box® capsules, and could suggest that all of the pieces necessary to complete and submit the long overdue IND application to the FDA are falling into place for the company's upcoming clinical trial in the treatment of LAPC. Adding to this, PharmaCyte's partner, Austrianova, has constructed and equipped a cGMP-compliant facility in the Thai Science Park in Bangkok, Thailand, which will be used to encapsulate the live cells using the Cell-in-a-Box® technology.
PharmaCyte's submission of an IND application is what has its shareholder's attention, but it's what an FDA approval of that application could mean for PharmaCyte (PMCB) that could garner the most attention. Once the FDA has approved the company's IND application for Cell-in-a-Box® + low doses of ifosfamide to treat LAPC, the FDA's approval will essentially permit PharmaCyte to open clinical activities throughout the country.
Milestones continue to be reached. PharmaCyte announced that its partner, Austrianova Singapore (Austrianova), has successfully completed encapsulation of the cells from PharmaCyte's Master Cell Bank (MCB) in the second of two staggered and back-to-back manufacturing runs for the production of PharmaCyte's clinical trial product. This product will be used for PharmaCyte's planned clinical trial in patients with locally advanced, inoperable pancreatic cancer (LAPC).
What does this mean for Pharmacyte? The company is that much closer to submitting an Investigational New Drug application (IND) to the U.S. Food & Drug Administration (FDA).
"We are anxiously awaiting the completion of the second of the two back-to-back manufacturing runs and the results from the FDA required testing on each of those runs. Once the information from that testing is available, it will be incorporated into our Investigational New Drug application (IND) for submission to the FDA."
Why Is Timing So Important Right Now?
Timing is always important especially when dealing with the stock market. What may be more crucial is when we're talking about the biotech sector. Whether it's phase trials or things like an investigational new drug designation, events like this could act and have acted as serious catalysts for countless companies.
Here's why an open IND is key to PharmaCyte (PMCB) realizing a number of benefits that include:
Beginning the formal arrangements required to conduct its clinical trial in LAPC.
Working towards the major milestone of enrolling the first patient in its clinical trial.
Publishing that the technology behind its LAPC treatment has passed the incredibly difficult FDA screening process and met all of the FDA's regulatory requirements.
Building global exposure of PharmaCyte's Cell-in-a-Box® technology.
Paving the way for the development of treatments for multiple diseases including diabetes and a host of solid tumors.
But aside from this, timing is so important right now because an approved IND submission would mean clinical trials could begin 30 calendar days from the submission date of the IND!
The best part: the data obtained to date from the encapsulation parameters of the manufacturing process itself indicate that the encapsulation portion of the process is fault free and reproducible, which is a fundamental requirement of the FDA.
Could those looking at PharmaCyte Biotech (PMCB) at this exact moment be looking at a right place/right time scenario?
Well, as Dr. Hidalgo, Principal Investigator of PharmaCyte's trial, says, "If the results are very positive, these results may pave the way for an accelerated approval process through one or more avenues afforded by the FDA."
Do you understand how big of an addressable market this could be for PharmaCyte?
Cancer drug sales are on track to eclipse the $200 billion mark early in the next decade [3], thanks to an innovation bonanza that's transformed oncology into the fastest-growing segment across the entire pharmaceutical industry.
Specifically, a recent report [4] by EvaluatePharma estimated that global cancer drug sales could rise at a blistering compound annual growth rate of 12% over the next five years. When you talk about timing, this could be that moment in time to be actively looking for "the curve" and how to be ahead of it before the sector realizes such immense growth!
Cancer-Fighting Stocks Are Getting Bought Before Investors Can Get Their Hands On Them
The global market for cancer drugs is huge and big players are investing heavily to gain an edge in this increasingly competitive market. In many cases, the average investor hasn't had a chance to look at game-changing biotech companies lately for the simple reason that pharmaceutical giants are hot on the acquisition trail.
Bristol-Myers, a pioneer in immunotherapy, is acquiring rival Celgene for $74 billion. On top of this, the latest headlines show that Merck is acquiring cancer drug developer Peloton Therapeutics for $1.05 billion. The announcement came at the same time that Peloton was preparing for its IPO!
Looking for more? Earlier this year, Eli Lilly bought Loxo Oncology for $8 billion. Pfizer's deal to acquire Array Biopharma for $10.64 billion has been seen as a positive sign by investors for more deals as well. This could be just the tip of the iceberg for cancer-fighting stocks!
With PharmaCyte (PMCB) on the path of submitting and potentially gaining FDA approval of its investigational new drug application, there's no telling which pharma companies could have this company on the radar.
---
We may have just uncovered a company set to take the stage for novel drug delivery.
---
Medical science hasn't yet won the war on cancer, but it is scoring important victories in battles against many forms of the disease. Advances in new treatments have made cancer a hot investing theme over the past 18 months, helping to power fresh interest in biotechnology stocks. And the star power of people like Jeopardy's Alex Trebek has put cancer treatment front and center after a very public diagnosis of stage 4 pancreatic cancer.
Major industry influencers are taking every chance they can to buy up smaller companies. The figures are becoming even more staggering as new therapies and phase trials materialize. PharmaCyte Biotech (PMCB) could be making a convincing argument to become one of the top biotech stocks to watch right now.
Not Just A Cancer Fighting Technology
This isn't "just another cancer company." PharmaCyte (PMCB) has developed a technology that could completely change the way cell therapies are conducted! Right now, the company isn't just focused on cancer, they've also begun to apply Cell In A Box ® to other diseases like Diabetes.
Just like the method for cancer, PharmaCyte's therapy for Type 1 diabetes and insulin-dependent Type 2 diabetes involves encapsulating a human cell. But this time it will be the cell line that has been genetically engineered to produce, store and release insulin in response to the levels of blood sugar in the human body.
The cell lines being studied are human liver cells, stem cells and beta islet cells. The encapsulation will be done using the Cell-in-a-Box® technology. Once the encapsulated cells are implanted in a diabetic patient, they are designed to function as a "bio-artificial pancreas" for purposes of insulin production.
PharmaCyte has obtained from the University of Technology Sydney (UTS) in Australia an exclusive, worldwide license to use insulin-producing genetically engineered human liver cells developed by UTS to treat Type 1 diabetes and insulin-dependent Type 2 diabetes. These cells, named "Melligen," have already been tested in mice and shown to produce insulin in direct proportion to the amount of glucose in their surroundings.
In fact, when Melligen cells were transplanted into immosuppressed diabetic mice, their blood glucose levels became normal. The Melligen cells reversed the diabetic condition.
Key Leadership With Proven Track Records
As with most biotechnology companies, management is crucial and PharmaCyte (PMCB) has built its leadership team around industry expertise:
Kenneth L. Waggoner serves as the Chief Executive Officer, President and General Counsel of PharmaCyte Biotech and is the Chairman of the Board. He has 50 years of experience in management, business, operations and law.
Mr. Waggoner's career includes leadership and legal positions at Chevron as Vice President and General Counsel of Chevron's global downstream business after Chevron's acquisition of Texaco.
Dr. Gerald W. Crabtree is the Chief Operating Officer of PharmaCyte Biotech and a Board member. He has spent almost 50 years working in academic, biotech and pharmaceutical companies with the majority of that vast experience being in the development of drugs and treatments for cancer. He held tenure as Director of Project Planning and Management (Oncology and Immunology) at Bristol-Myers Squibb, one of the leading biotech firms in the world.
More importantly, Dr. Crabtree served as Project Manager for the development of the major anticancer agent, Taxol®, the "number one" drug under development at BMS at that time. Taxol® ultimately became a multi-billion dollar drug for BMS and is still widely used to treat a variety of cancers.
PharmaCyte's Chief Medical Officer, Dr. Linda S. Sher is no stranger to leading trial investigations. Dr. Sher has participated in the surgery and management of more than 700 patients. She has been the Principal or Co-Principal Investigator for more than 50 clinical trials. Dr. Sher is also the Chief of the Division of Clinical Research for the Department of Surgery at USC where she oversees the implementation and conduct of clinical trials for the entire department, averaging between 50 and 70 studies at all times. She is also the Vice Chair of the USC Institutional Review Board.
Adding to this list is Dr. Matthias Löhr. He serves as the Chairman of the PharmaCyte Biotech Scientific Advisory Board. Dr. Löhr served as Principal Investigator for the Phase 1/2 and Phase 2 clinical trials of PharmaCyte Biotech's pancreatic cancer treatment that were completed in the early 2000s.
Not only is he familiar with the Cell-in-a-Box® live-cell encapsulation technology that forms the core of PharmaCyte Biotech's pancreatic cancer treatment, he has actually administered PharmaCyte Biotech's treatment (the combination of Cell-in-a-Box® capsules with low doses of the well-known anticancer drug ifosfamide) in clinical trials in patients with advanced, inoperable pancreatic cancer.
The company also has a host of medical and scientific advisors, all of which have decades of experience in the biotech arena.
Biotech Breakthroughs Set The Stage For Big Potential Ahead
Consider the base case for pancreatic cancer treatment alone and PharmaCyte (PMCB) could pose a strong argument to take a seat at the table for leading innovation. GBI Research's latest report, Frontier Pharma: Pancreatic Cancer – Identifying and Commercializing First-in-Class Innovation could shed considerable light on PharmaCyte's Potential.
The report states that while the pancreatic cancer treatment pipeline contains 447 therapeutics in active development across all Phases (compared to 209 currently marketed products) almost 75% of therapies are in Phase I or earlier [5].
According to Joshua Libberton, Analyst for GBI Research, "It is clear that drug developers are seeking novel approaches to pancreatic cancer treatment that differ from the present market."
Right now, PharmaCyte (PMCB) could be on the verge of a major FDA event and a potential catalyst to become the next big biotech stock to watch. This industry is experiencing remarkable innovation, and now the race is to get behind the next breakthrough.
PharmaCyte's (PMCB) unique technology, stand-alone therapies and top tier leadership are just a few of the key points to consider in our opinion. Being that timing could play a major role, this may be a company to take a close look at heading into the second half of 2019.
---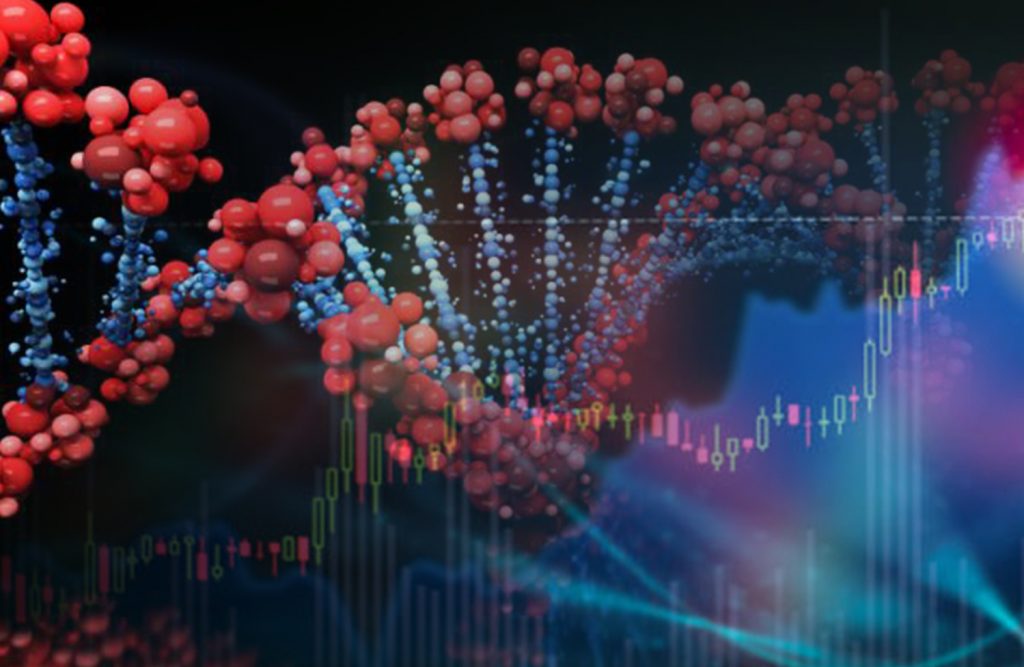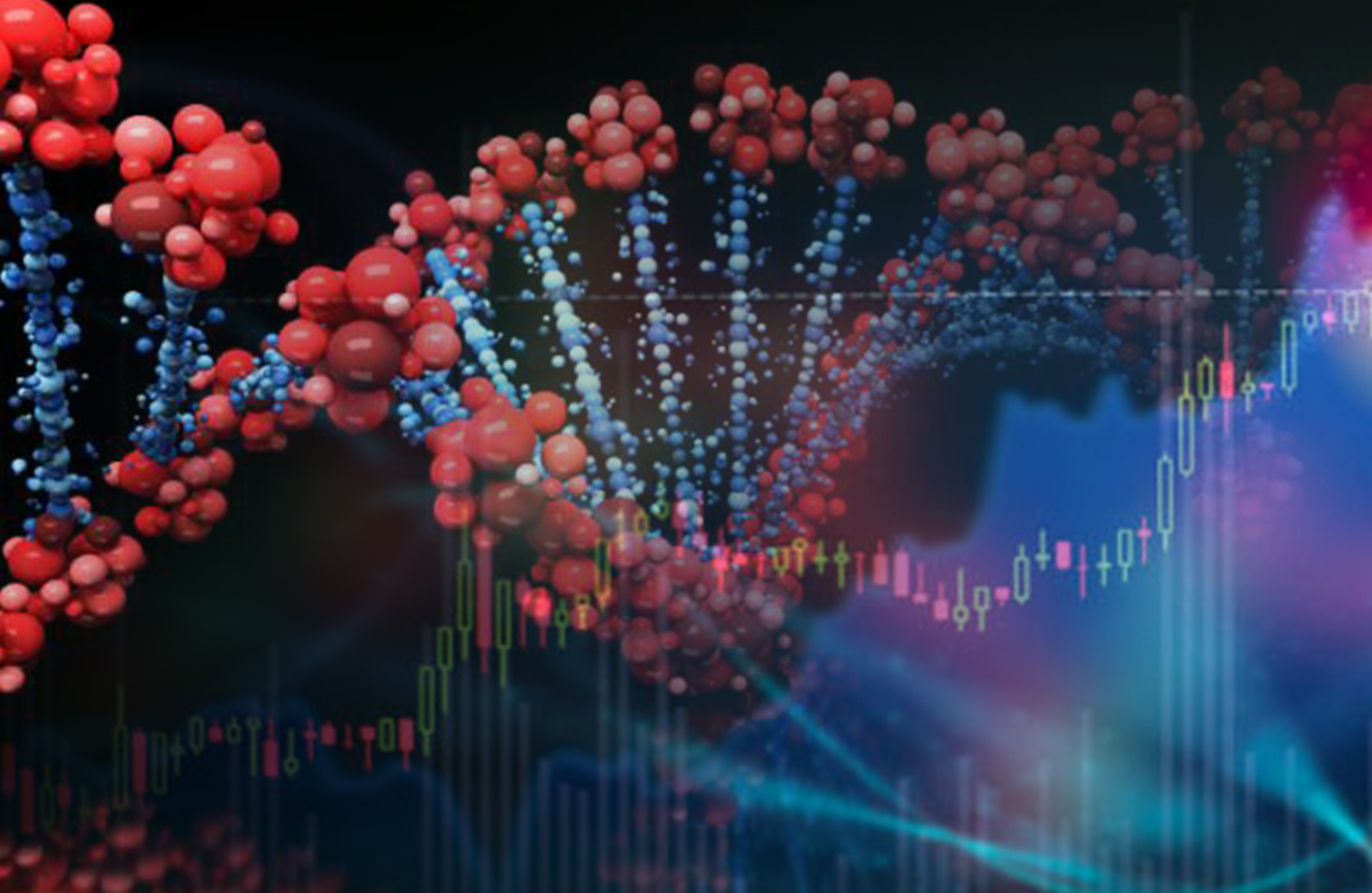 ---
End Notes:
[1] https://www.cnbc.com/2019/06/28/the-best-place-to-invest-your-money-in-health-care-amid-2020-debates.html
[2] http://pancreatic.org/pancreatic-cancer/pancreatic-cancer-facts/
[3] https://www.iqvia.com/institute/reports/global-oncology-trends-2018
[4] https://info.evaluategroup.com/WP2018-CS.html
[5] http://www.gbiresearch.com/report-store/market-reports/frontier-pharma/pancreatic-cancer-identifying-and-commercializing-firstinclass-innovation
---
Disclaimer: Pursuant to an agreement between MIDAM VENTURES, LLC and Complete Investment And Management LLC, a Non-affiliate Third Party, Midam was hired for a period from 07/09/2019 – 8/09/2019 to publicly disseminate information about PharmaCyte Biotech including on the Website and other media including Facebook and Twitter. We were paid $150,000 (CASH) for & were paid "0" shares of restricted common shares. We were paid an additional $150,000 (CASH) BY Complete Investment And Management LLC, a Non-affiliate Third Party, AND HAVE EXTENDED coverage for a period from 8/12/2019 – 10/15/2019. We were paid an additional $150,000 (CASH) BY Complete Investment And Management LLC, a Non-affiliate Third Party, AND HAVE EXTENDED coverage for a period from 10/16/2019 – 11/15/2019.We may buy or sell additional shares of PharmaCyte Biotech in the open market at any time, including before, during or after the Website and Information, provide public dissemination of favorable Information. Click Here For Full Disclaimer.