Are These Biotech Stocks On Your Tuesday Watch List
One of the things that are often mentioned by professional investors is the fact that one should look into sectors that have recorded decent growth. Then look for stocks from within those sectors. Among the many sectors that have recorded a decent rate of growth over the past half a decade or so, the biotech sector certainly stands out.
During the last decade, for example, the iShares Nasdaq Biotechnology ETF (NASDAQ:IBB) nearly doubled the performance of the S&P 500. What's more, biotech stocks could put up even further gains over the coming decade. That's due, in part, to the steady progress in key fields. such as gene editing, gene therapy, and precision medicine.
Hence, it is important for investors to look for stocks worth considering in the biotech sector. Here is a look at two penny stocks that gained notoriety over the last week.
Biotech Stocks To Watch: Neon Therapeutics
The first biotech stock that could be considered by investors at this point is Neon Therapeutics Inc (NTGN – Free Report). It was soaring during last week's trading sessions. BioNTech SE (BNTX – Free Report) announced that it has reached an agreement to acquire Neon Therapeutics in a deal that is worth around $67 million.
The deal is going to be conducted entirely in stock and BioNTech is paying $2.18 for each Neon share. The existing shareholders of Neon are going to be awarded .063 of a BioNTech stock for a single share of Neon. The news lit a fire on to the BioNTech stock and it rose by as much as 38% on Thursday as investors piled on to the stock.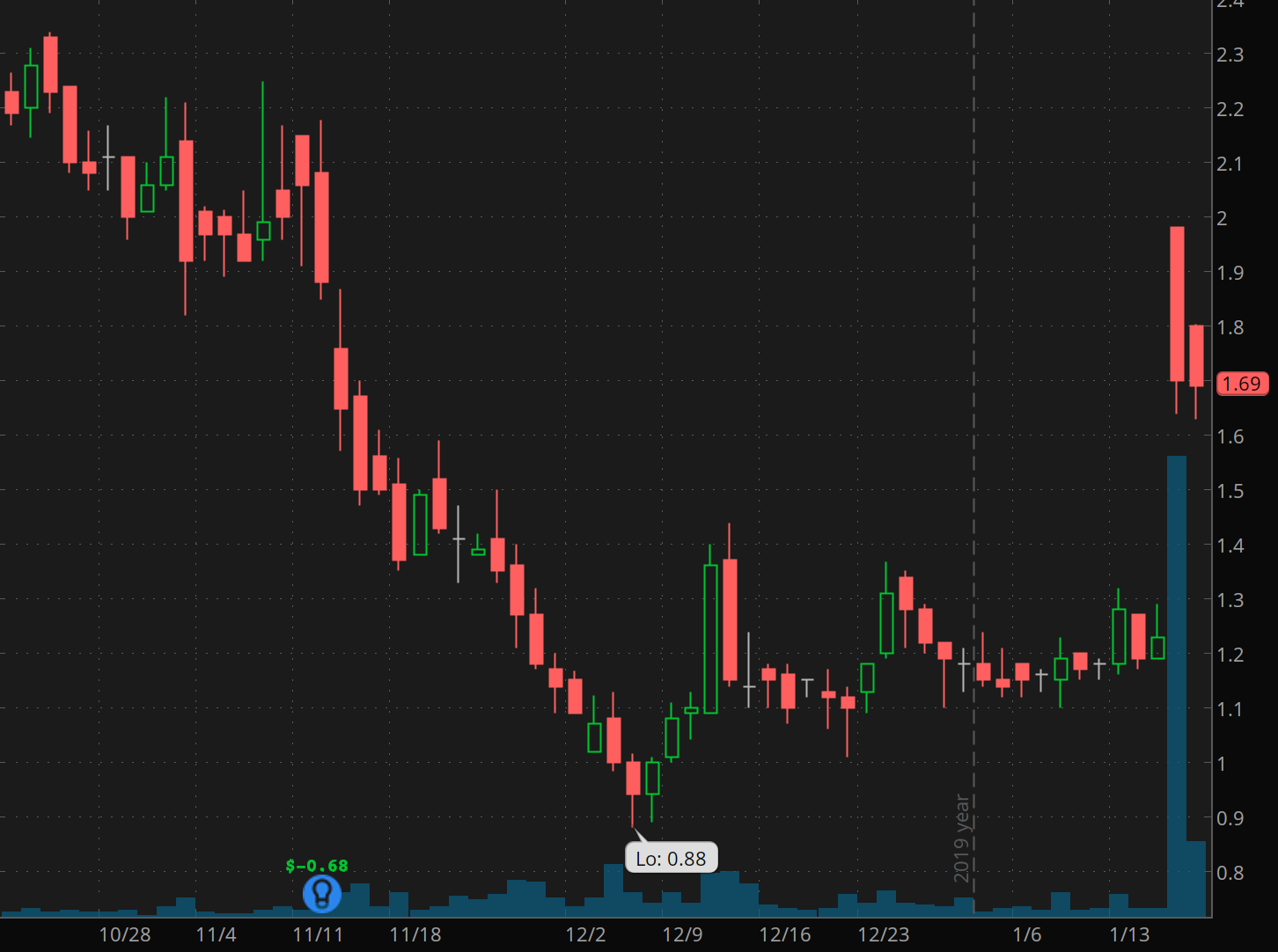 Biotech Stocks To Watch: Soligenix
The other biotech stock that deserves a mention in this regard is that of Soligenix, Inc.  (SNGX – Free Stock), which made an important announcement this morning with regards to two of its Phase 3 clinical trials. In this regard, it is important to keep in mind that the stock has been on a good run in 2020 and has in fact gained by as much as 45%.
In a letter from the President and CEO of the company, it has been mentioned that there are a lot of positives about Soligenix products SGX301and SGX942. It remains to be seen if these developments are going to have a positive effect on the stock. Investors should keep their eyes peeled.