2018 Year In Review: A Volatile Year in the Stock Market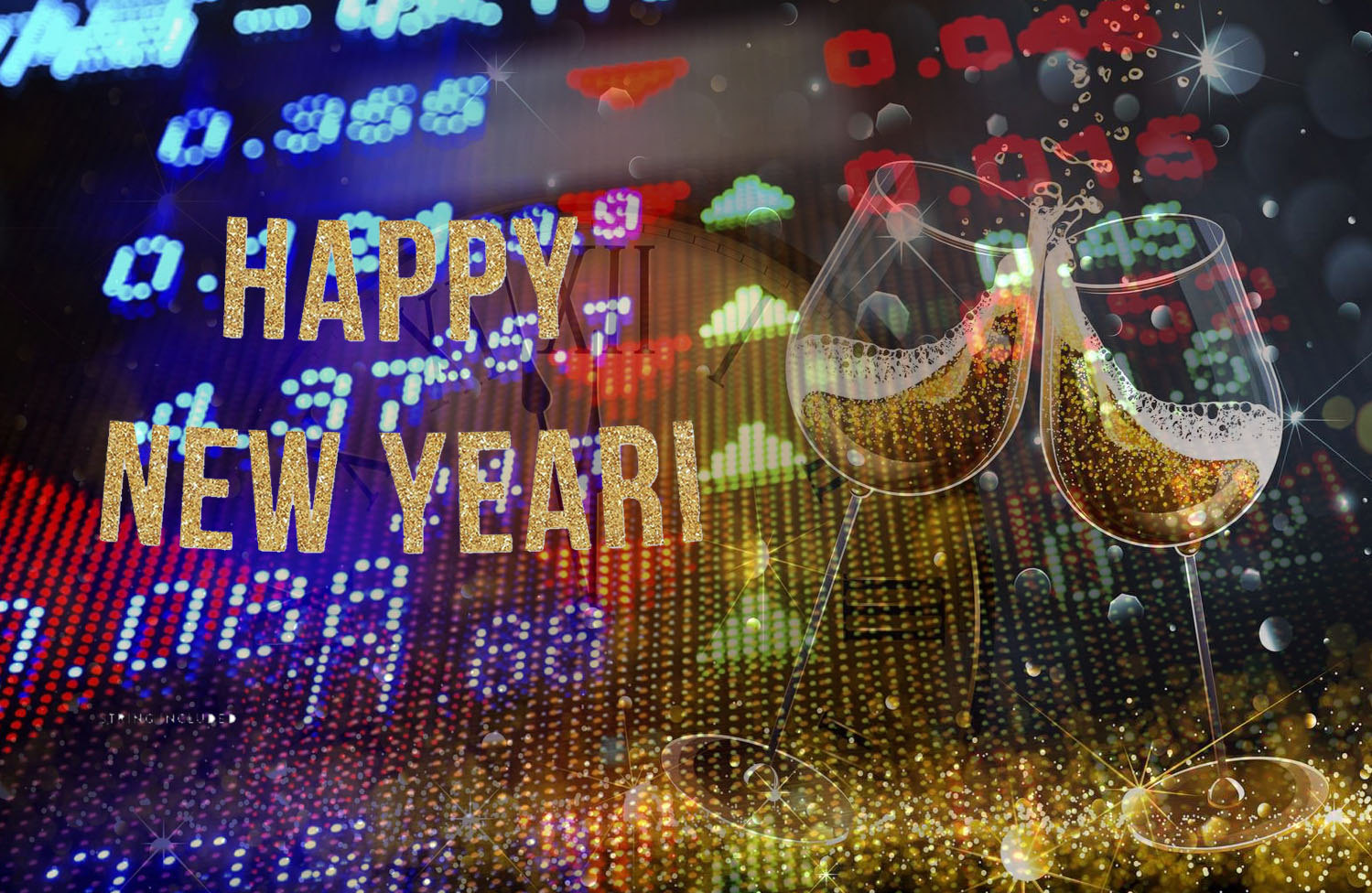 To say that 2018 was a difficult year for the market would be a gross misappropriation. For U.S. Stocks, 2018 will go down as one of the most volatile years in stock market history, but amid the volatility were eight months of some of the best market conditions to date. According to a survey conducted by the Conference Board, a business research organization, consumer confidence reached its highest level since November 2000 at several points over the course of the last year. Typically September has always been a sour month for stocks, as some of us remember with a particularly awful September back in 2008, but this year's autumnal month saw the Dow up nearly 600 points, a more than 2% boost, with several other indexes following suit at the time. 
In early October, the price of crude oil rallied to a four-and-a-half year high, as the global benchmark, Brent Crude, hit $86.74 per barrel. Overall, the oil market's volatility, this past year, could be attributed to attempts from several members of the Organization of Petroleum Exporting Countries' (OPEC) to be the authoritative voices for the international crude market; America, Russia, and Saudi Arabia. 
Over the course of the last year, especially after Trump's Iranian oil sanctions, America because of the world's number-one producer of crude. According to recent reports, American oil output in August was 23% above the level twelve months earlier, and with greater inventory comes lesser demand from consumers, and cheaper prices overall. 
Having said that, the market had its fair share of difficulties in the last twelve months. 
Several major US indexes are on the verge of entering a bear market, which, if market analyst fears come to fruition, would effectively end the longest bull market on record. With the fate of the US economy seemingly in free-fall, we thought now, more than ever, would be an appropriate time to review the trends, changes, and other motivating factors that took place over the course of the last year, ultimately resulting in the predicament currently facing the market. 
As any analyst or investor knows, there is no definitive method to pinpoint how or why the market trends up or down at any given moment in time. To have knowledge of these patterns is to either be a character from "Wolf of Wall Street" or an individual privy to the intricacies of time travel. However, there are several factors that likely have contributed to main markets being on the verge of bear territory. 
Don't Blame The Economy 
While it would be a cakewalk to lambast the economy for the current state of the market, or even drag the current sitting president's name through the mud, but the fact of the matter is the U.S. economy is fairing quite well as of recent. According to recent statistics, the employment rate in the United States currently sits at 60.60 percent for the month of November. Alternatively, unemployment rates are the lowest they've been in, year-over-year, in several decades. Generally, US economic output is growing as well, with nascent industries like the cannabis industry gaining tread following the recent legalization of hemp via the farm bill. 
Bull vs. Bear 
For those of us less knowledgeable about market jargon such as "bear territory," or "bear market," allow me to briefly explain. The term "bear market" is used on Wall Street when long-lasting declines in stock markets occur. In terms of what's actually taking place from a fiscal point-of-view, a bear market represents a 20 percent or more drop from a recent peak. In recent news, the S&P 500 index, the most valuable stock market index in the country with holdings which include most large-cap companies like Microsoft (MSFT), Apple (AAPL), Amazon (AMZN), dropped 20 percent from its 52-week high earlier this week. However, the S&P 500 is not the only major index currently touting bear market tendencies. Earlier this month, the Dow Jones Industrial Average closed Monday down 7.6%, resulting in investors terrified for the market to have its worst December since the Great Depression. 
Attitude Is Everything 
If we are creatures of habit as well as individuals with the ability to use past experiences to inform our present and guide us into the future, we need to recognize that bear markets take time to overcome. According to an analysis by Goldman Sachs and CNBC, since World War II, bear markets on average have fallen 30.4% and have lasted 13 months. Once a market has entered bear territory, statistics show that it has taken an average of 21.9 months to recover. With all this news of sell-offs and index volatility driving even the sanest of investors stark-raving mad, its easy to lose sight of the future, but pessimism is a key component of bear markets. When investors are blinded by Fed rate hikes and continually intensifying trade conversations with China, main markets will see more sell-offs, and large-cap companies will suffer. 
"China has recognized they're a little more vulnerable in this trade negotiation with the U.S. because they have more at stake than the US does, from a bilateral stance. I think there will be a resolution, but it's going to be a rocky path, which to me means a lot more volatility both up and down."

-David Campbell, principal at BOS 
The Case For Small Cap 
While most large-cap companies are in total free fall as the market continues to fluctuate with uncertainty, opportunities still exist to make profitable gains despite the current state of the market. I posit that investing in small-cap companies not only offers a shelter from the storm but also presents a plausible means for safely investing in a bear market. From a fairly simple standpoint, smaller companies are more malleable in growing economies compared to larger companies because the fate of their revenue is not directly correlated to interest rates and other related economic factors. In addition to the navigable ease of a small cap company, if, and when the company decides to offer new products and services, all related processes to take these ideas to market are significantly easier with smaller companies, i.e. fewer board members to convince. 
In terms of raising capital for operational costs, small-cap companies obtain a majority of their funding from series' of investments, rather than borrowing company via issuing of bonds like larger companies typically do. 
"When you come out of a recession, typically small-cap stocks do well, as they are more levered to economic growth than large-cap stocks"

–David Chalupnik, head of mid- and large-cap growth equities at Nuveen Asset Management 
Historically, in 2016, when the Fed hiked up interest rates, small-cap stocks gained 22%, compared to the S&P 500's 12% uptick at the time. Ultimately, no one can predict how the stock market will fair, but small-cap stocks seem to handle market downswings better than larger companies in the space. 
Alibaba (BABA) Stock Price Signaling Buy Or Sell After The Recent Surge?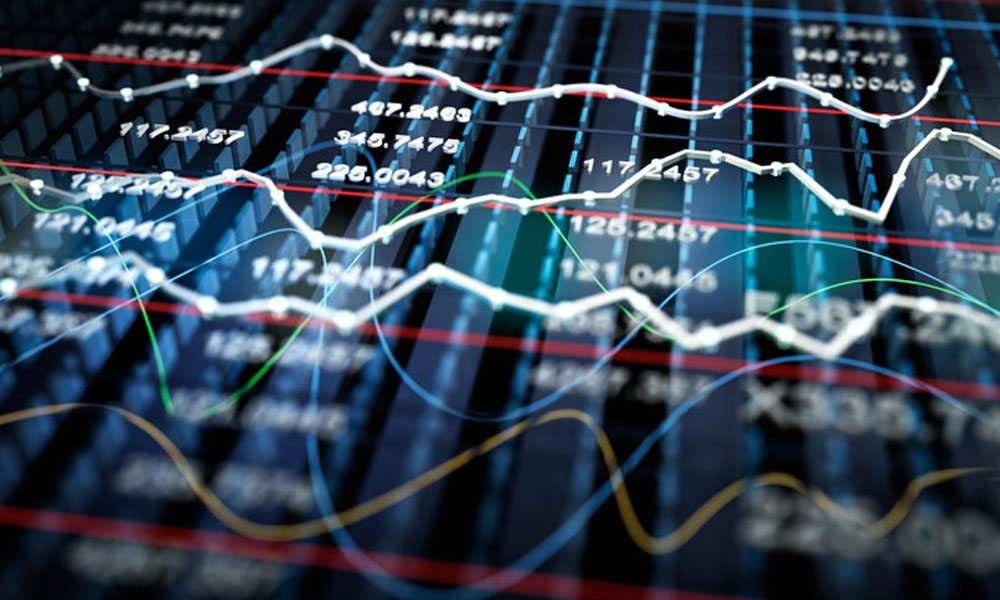 China has grown into the world's second-largest economy over the past few decades. One Chinese company that mirrors the remarkable growth of the country is Alibaba Group Holding Ltd – ADR (NYSE:BABA). The e-commerce behemoth is rightly called the 'Amazon of China' and it has grown at a remarkable pace over the past two decades.
Key Details
However, Jack Ma, who oversaw the company's rise has decided to depart. Most analysts believe that Alibaba stock is still a buy despite this development. There are several factors to consider, however.
Jack Ma may have departed but the robust business model that he has created is still in place. That will likely continue to help drive the company's growth. The Alibaba marketplace is massive and it allows Chinese companies to sell abroad, while at the same time allowing domestic consumers to sell to each other.
Sales Continue To Drive Margins
On mobile devices alone, the company recorded as many as 755 million monthly active users in China. On top of e-commerce, Alibaba has also branched into a tech company. It has its own cloud service known as Alibaba Cloud and has also created its own payments platform Alipay. Alipay already boasts of as many as 600 million users.
Moreover, despite trade tensions with the United States, the Chinese economy is expected to grow over the next decade and expand the size of the middle class. China is already the biggest market for e-commerce companies and the expanding middle class will continue to contribute towards its hyper-growth. Joseph Tsai, the company's vice chairman stated that even smaller cities in China are expanding rapidly and that retail consumption would hit $7 trillion by 2030.
Last but not least, the company has consistently delivered impressive financial results and in the recent quarters, it has managed to beat analysts' earnings estimates comfortably.
Stock Price Newsletter – September 23, 2019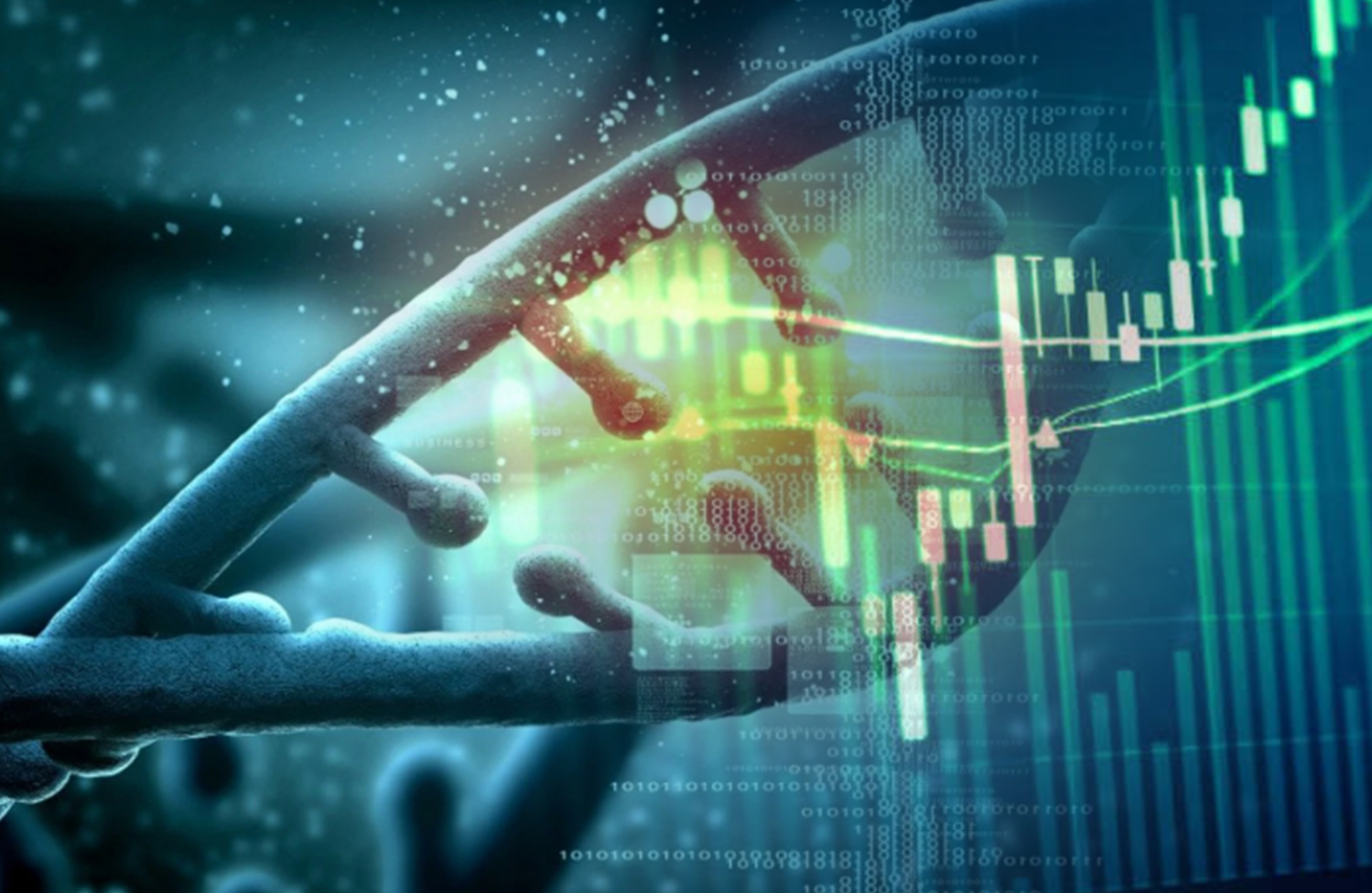 3 Small-Cap Biotech Stocks To Watch In Coming Weeks
The fact that biotech companies often improve on existing treatments, makes them a far more attractive target for a range of investors. Here is a look at three biotech stocks to watch during the last few weeks of the quarter.
---
This Stock is Looking to Disrupt the Multi-Billion Dollar Defense Industry
Global spending on security solutions is projected to reach $7.4 billion in 2019 and increase to over $11.3 billion by 2025 with a CAGR of 8.2% and is forecast to see consistent growth for the next several years. What Could This Mean For ONE COMPANY?
---
Multi-Billion Dollar Markets Are Ready For A Shake-Up
There's no denying that biotechnology is one of the hottest markets in the world. Right now a multi-billion-dollar segment is ready for a shakeup and one biotech stock could hold the secret to doing just that!
3 Small-Cap Biotech Stocks To Watch In Coming Weeks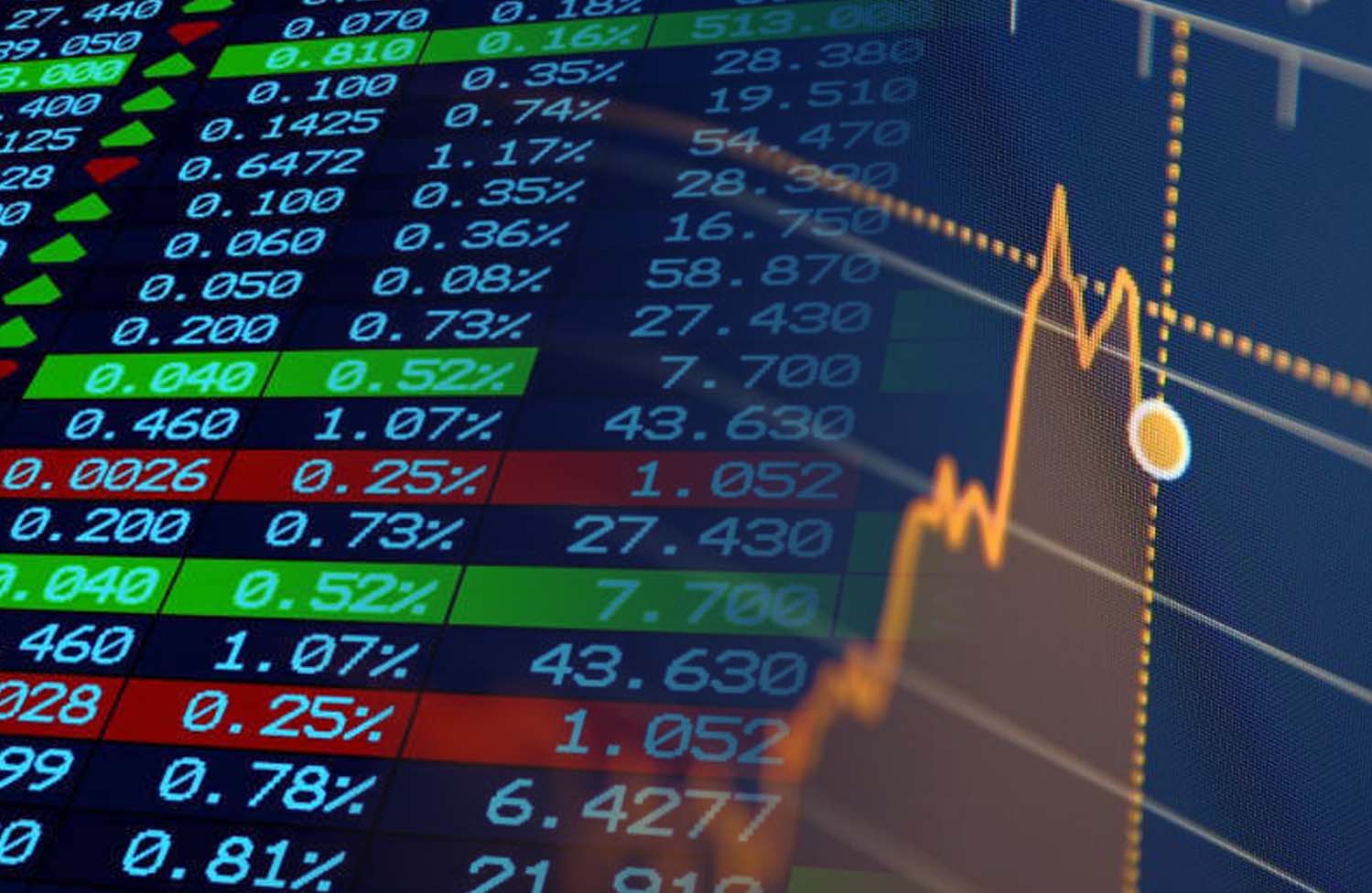 Biotech has been one of the hottest sectors for investors for as long as it has existed and the reasons are self-evident. It is a sector that uses cutting edge technology and comes up with treatments for a wide range of diseases.
Moreover, the fact that biotech companies often improve on existing treatments, makes them a far more attractive target for a range of investors. Here is a look at three biotech stocks to watch during the last few weeks of the quarter.
PharmaCyte Biotech (PMCB)
There has been no lack of attention on biotech penny stocks this year. At the beginning of August, one small biotech stock broke to highs of over $10 from a starting price below $2 a share after releasing news. PharmaCyte Biotech (PMCB) focuses on ways to effectively deliver treatments to patients with diseases ranging from cancer to diabetes.
The company's proprietary cellulose-based live-cell encapsulation technology known as "Cell-in-a-Box®is the platform that the company uses to develop its therapy delivery methods. For most of the quarter, shares of PMCB stock have traded between $0.033 and $0.04 with volume recently surging.
On September 19, PharmaCyte saw more than 6 million shares trade; well above its daily average. Most of the attention surrounding the company has been on two things. First, its progress with Cell-In-A-Box and the application for Pancreatic cancer has continued to progress. The company brought on Dr. Manuel Hidalgo, has confirmed that he will be Principal Investigator (PI) for PharmaCyte's planned clinical trial in locally advanced, inoperable pancreatic cancer (LAPC) now that he is at Weill Cornell Medical Center.
What To Watch For
This week PharmaCyte (PMCB) will host a call designed to update all shareholders and the investment community simultaneously of material developments. The call will cover PharmaCyte's preparations for submission of its Investigational New Drug application (IND) to the U.S. FDA to treat locally advanced, inoperable pancreatic cancer. It will also cover developments related to PharmaCyte's product pipeline. PharmaCyte has been working on these and will discuss things not yet reported in a press release.
Catalyst Pharmaceuticals (CPRX)
The first one to watch is Catalyst Pharmaceuticals Inc (NASDAQ:CPRX). It is a small-cap stock engaged in developing medicines for rare diseases. Catalyst managed to get an approval for one of its products from the FDA earlier this year.
Since the approval of the Lambert-Eaton myasthenic syndrome (LEMS treating medicine Firdapse, Catalyst stock went on a massive rally from January to April. The approval of a rival drug halted the rally. Only after a civil suit from Catalyst did the stock stabilize somewhat.
Last week, Catalyst stock received a fresh boost after the company announced that it was going to make a secondary offering. However, the company decided to pull the offering the very next day and that affected the stock price once again.
What To Watch For
Analysts believe that pulling the secondary offering was the right long term decisions and this stock could be heading for another rally soon.
Eyepoint Pharmaceuticals (EYPT)
The biotech stock that could prove to be a major winner in the biotech sector this month is that of Eyepoint Pharmaceuticals Inc (NASDAQ:EYPT). There are two factors at play. The company revenues are going to rise significantly in the coming years due to the commercial launch of two medicines.
The first one is Yutiq, which is meant for the treatment of chronic non-infectious uveitis and the other one is Dexycu, which is meant for postoperative ocular inflammation.
What To Watch For
The company is currently trading at only double that of its future revenue and that is a very attractive multiple. EYPT stock has caught the attention of analysts on Wall Street. Guggenheim has set a 12-month target price of $4, which reflects 116% gains during the period.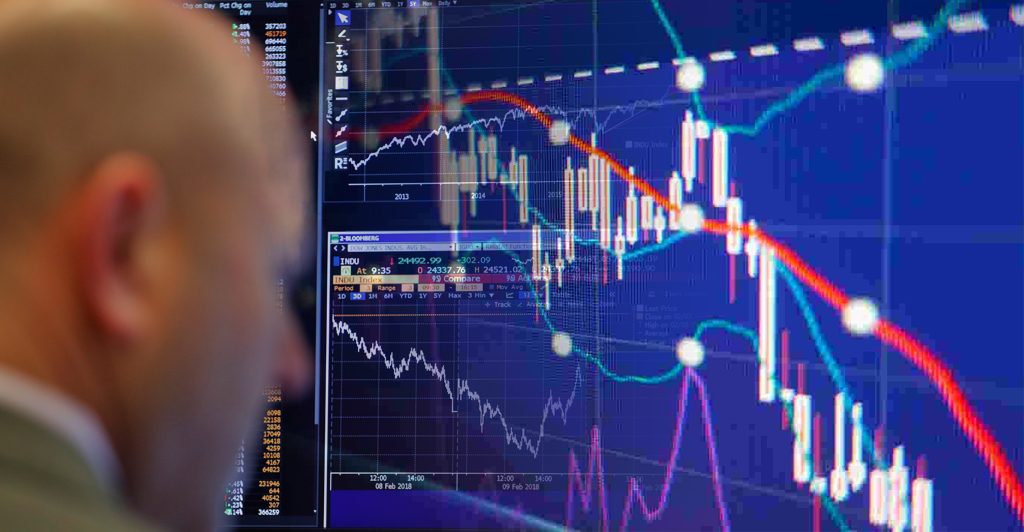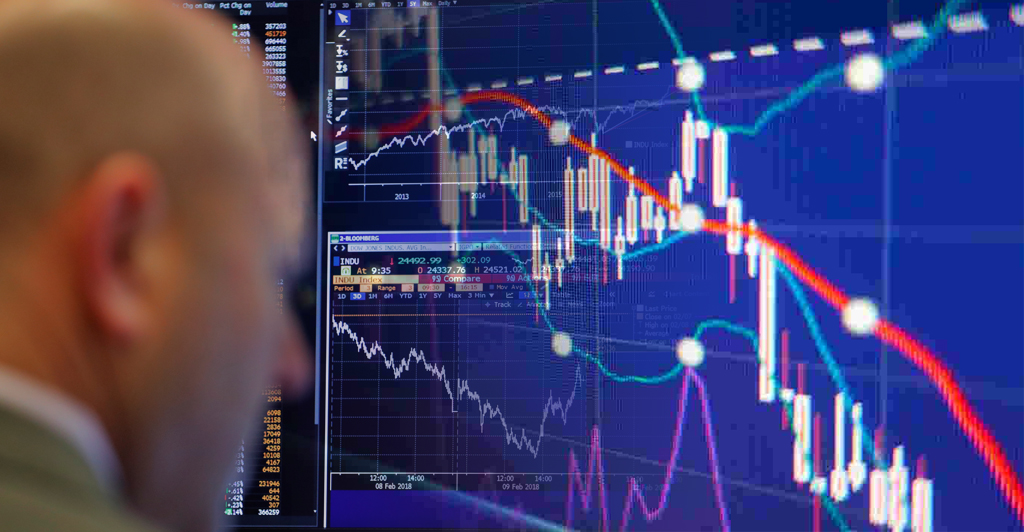 Join Our Newsletter
Get stock alerts, news & trending stock alerts straight to your inbox!
We keep all user information pricate & promise to never spam.*
Search Stock Price (StockPrice.com)