All you need to know about 2nd Generation IoT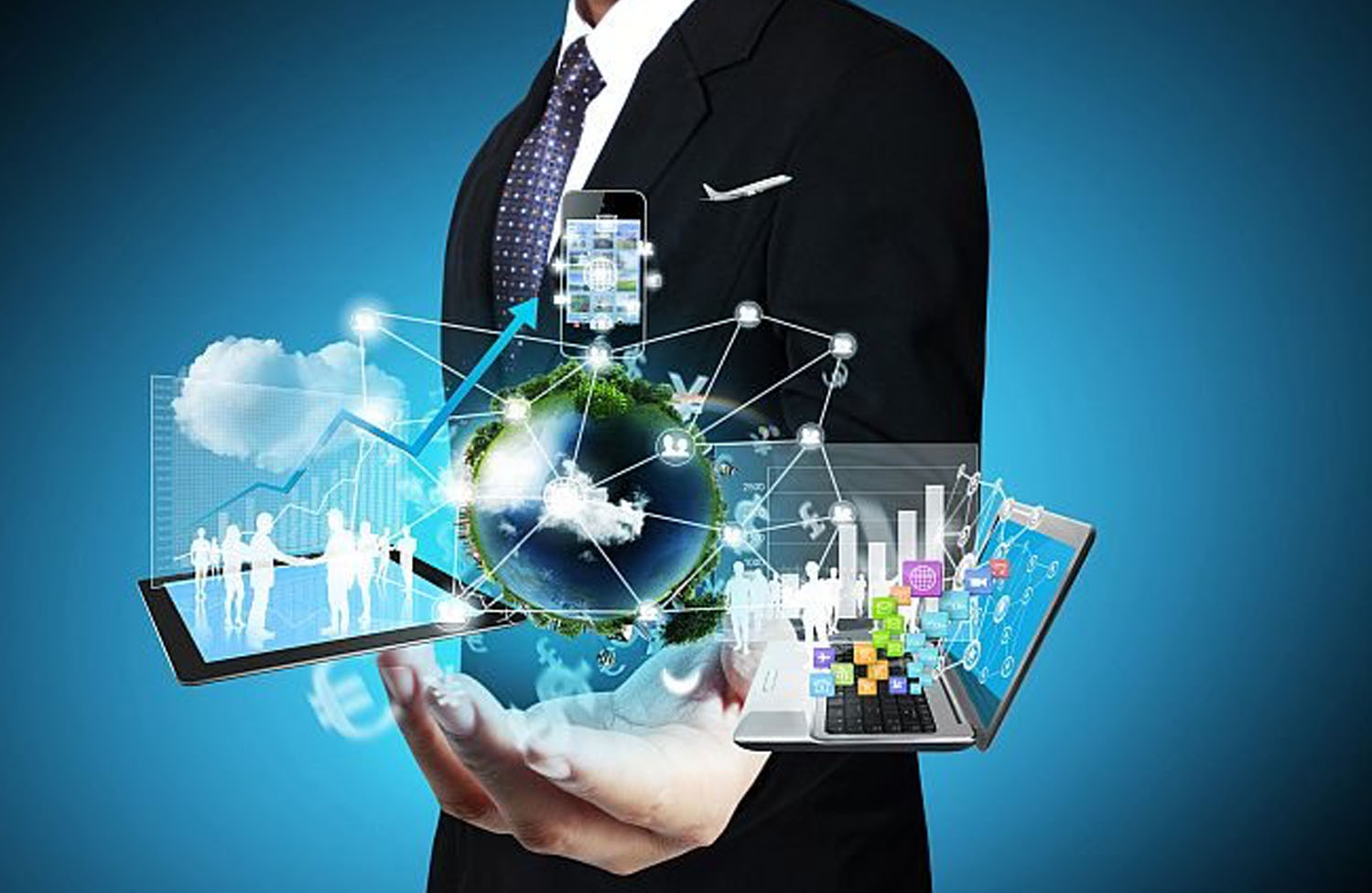 Internet of things, abbreviated as IoT has taken the field of innovational technology by storm. Many of us might already be reaping its benefits, although most of us oblivious to what it really is. In very simple terms, the Internet of things is the interconnection and communication of a myriad of physical devices through the internet. This includes appliances, your phone, your thermostat, your car, alarm clocks et cetera. Even commercial appliances like vending machines, smart meters, and commercial security systems can be part of the IoT.
The Future Of IoT
The 2nd Generation IoT is not only capable of transferring data from one device to another, but they are also able to perform specific functions after collecting the related information. Imagine if all the important appliances in your house connected to each other via the internet. So, as soon as your Alarm rings, you wake up. Then your alarm immediately sends a message to your shower and the faucet to switch it on. Your alarm clock further sends a message to your coffee maker and 20 minutes later you've got a fresh cup of Joe.
This is a very small example taking place only at a micro level. IoT doesn't only have the power to aid us with household chores, however. It can make running a county or even a country much more manageable and efficient. There are many instances to prove this as well.
The government body of Glasgow has installed sensors in their city lights which can detect approaching cyclists and subsequently adjust the brightness levels for the convenience of the cyclists. Besides ensuring the road safety of the citizens of Glasgow, these sensors are also facilitating greater conservation of energy.
Another good example can be taken from Milton Keynes, a town in England. The council of this town has installed parking sensors that provide real-time information on the availability of parking spaces throughout the city. Citizens can access this data in real-time through an app on their smartphone when they are trying to find a parking space. This allows them to decide whether to take their car or not ahead of time. This way it also aids in decreasing traffic congestion.
IoT In Healthcare
This idea of IoT has few limits. With the increased concern over healthcare, IoT can greatly improve the efficiency of the market. Healthcare based applications using this technology are focusing on growing the reach of doctors. This has to do with their ability to treat patients with quick and personalized care.
This subset of IoT technology is known as the Internet of Medical Things, or IoMT. This includes things like data collection and collation. These have always been trouble points for the medical field. Nonetheless, having machines in charge of this, rather than actual people could prove to be a big step for better care.
Premier Health Group Inc. (OTC: PHGRF) / (CSE: PHGI) leverages healthcare technology to build a universal system. This brings easy access to care while also taking advantage of the holes presented in the healthcare system, worldwide.
THE PROBLEM: The Health Care System is Dated & Broken!
Rising Costs: Governments and payors facing increasing costs that are simply unsustainable.
Inefficient Use of Resources: 39% of Canadians who visited an ER indicated that they could have avoided the visit if they had better access to primary care.
Doctor Supply: A shortage of primary care doctors and nurses, especially in remote and rural communities, leads to clinician burn out and patients frustrated by long wait times. Newly licensed doctors are avoiding primary care because of these dynamics, which increases the pressure on an already stressed system.
Accessibility: Approximately 15% of Canadians aged 12 and older don't have a primary care physician. Nearly two-thirds (59%) of seniors are unable to get a same-or next-day appointment. Almost 7 in 10 Canadians avoid seeing a doctor when they are sick.
THE PREMIER HEALTH SOLUTION:
On Your Time: Patients can book appointments & be seen by general practitioners & specialists 24/7.
Ease of Access: Patients, Doctors, Nurses & Pharmacists can review your medical chart in real-time, anytime.
No Borders: Doctors can be anywhere in the world and still see their patients. Patients can visit any clinic and have their medical charts follow them.
At Your Convenience: Prescriptions electronically submitted to the pharmacy of their choice or delivered free to them by a preferred pharmacy partner.
The public is beginning to take notice of Premier Health Group Inc. (OTC: PHGRF) / (CSE: PHGI). The company has nearly 3,000,000 (three million) patients, an ecosystem of 290 clinics, and 4,600 licensed practitioners. Premier Health Group (OTC: PHGRF) / (CSE: PHGI) is Connecting the human skill-based expertise with proprietary Artificial Intelligence, Premier is positioning to be a leading force in this rapidly expanding digital health industry, right now. Click Here To Read More.

Conclusion
Such examples are a testament to the fact that the technology of IoT can change our cities and the way we live our lives. But the fate of this technology is in our hands. It's our responsibility to ensure that IoT is used constructively.
Household appliances and healthcare are just two industries impacted by the use of IoT. As investors and consumers alike become more aware of this opportunity to streamline entire economies, companies within this arena will be a mainstay to watch for future expansion.
Biotech Stock IPO: Top Four To Watch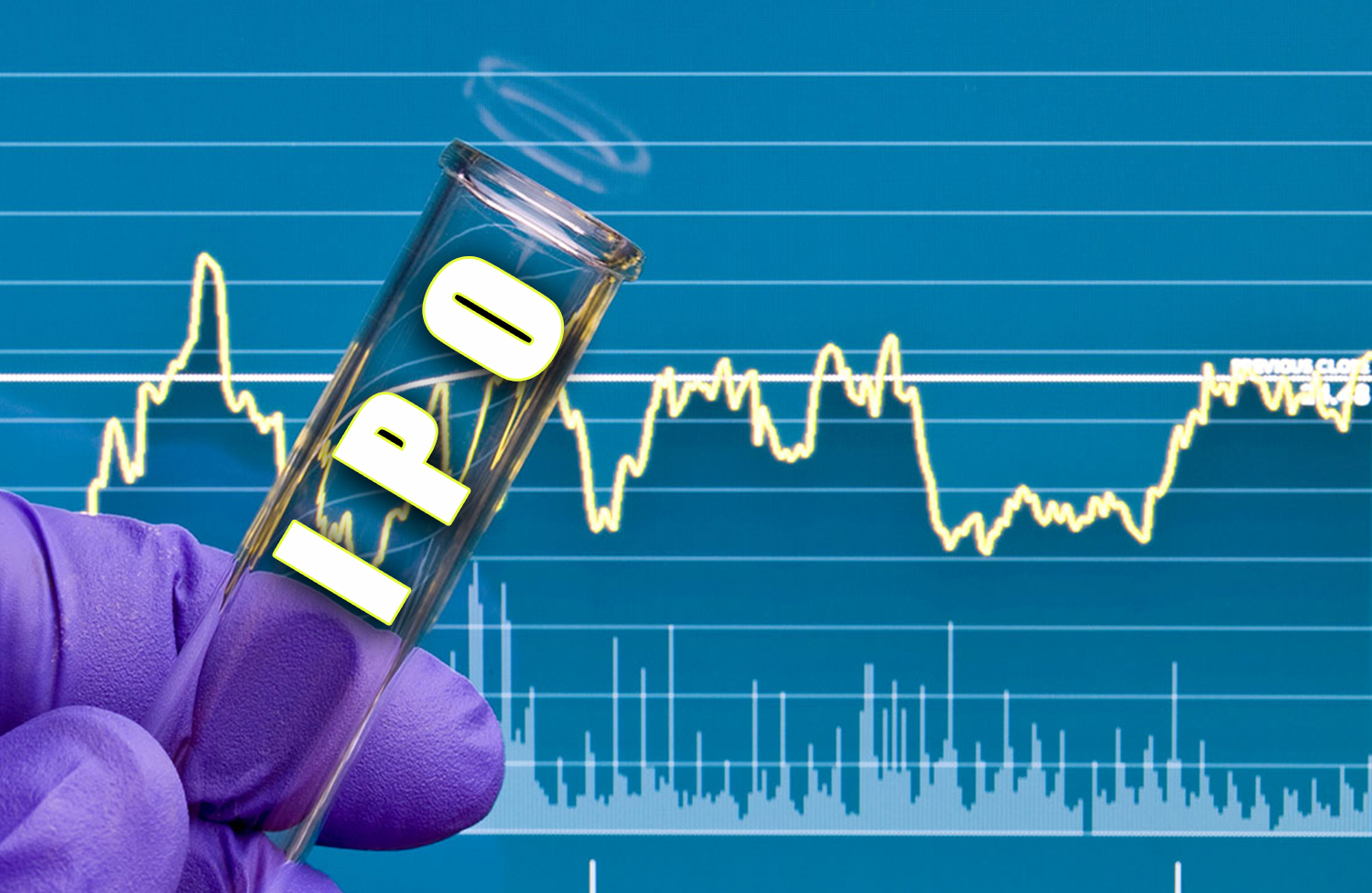 Biotechnology is among the hottest industries in the world at the moment. The kind of work they have been doing has attracted the attention of investors from all over the world. In a fresh development, it has now emerged that four promising biotechnology companies could have their initial public offering (IPO) in the United States.

The four companies in question have filed their papers with the United States Securities and Exchange Commission and soon they are going to have their much-anticipated listing. The companies in question are Bicycle Therapeutics, Peloton Therapeutics, Karuna Pharmaceuticals, and IDEAYA Biosciences.
Bicycle and Peloton
Bicycle is a therapeutics company that is based out of Cambridge in the United Kingdom and Boston in Massachusetts and it filed its papers for the IPO back on April 26. The name of the company is derived from its flagship product platform, known as bicyclic peptides and Bicycle has had its fair share of clinical trials to warrant an IPO. The company is looking to raise a total of $86 million in the IPO.
On the other hand, Peloton Therapeutics is involved in producing drugs for renal cell carcinoma and has a lead product named PT 2977 lined up as well. The company, which has its offices in Dallas and San Francisco, is seeking a total valuation of $115 million in its IPO. It is interesting to note that the company's Series E funding that amounted to $150 million was oversubscribed.
IDEAYA and Karuna
IDEAYA is involved in precision oncology and has licensed technology from French pharmaceutical giant Novartis. The collaboration seems to have paid off handsomely for the company as its product IDE 196, which is currently going through clinical trials, was unveiled by Novartis at the American Association of Cancer Research. In its filing IDEAYA is looking for a valuation of $70 million in the IPO.
Last but not the least; Karuna Pharmaceuticals' IPO is also going to be an interesting one. The company's flagship drug, KarXT which is meant for treating acute psychosis, is going to have the results from its clinical trial later on this year. However, the details of its IPO are not available. That being said, it is important to note that the Boston based company has powerful backers and has raised a total of $122 million in two phases so far.
Where Is The Cancer Industry Headed?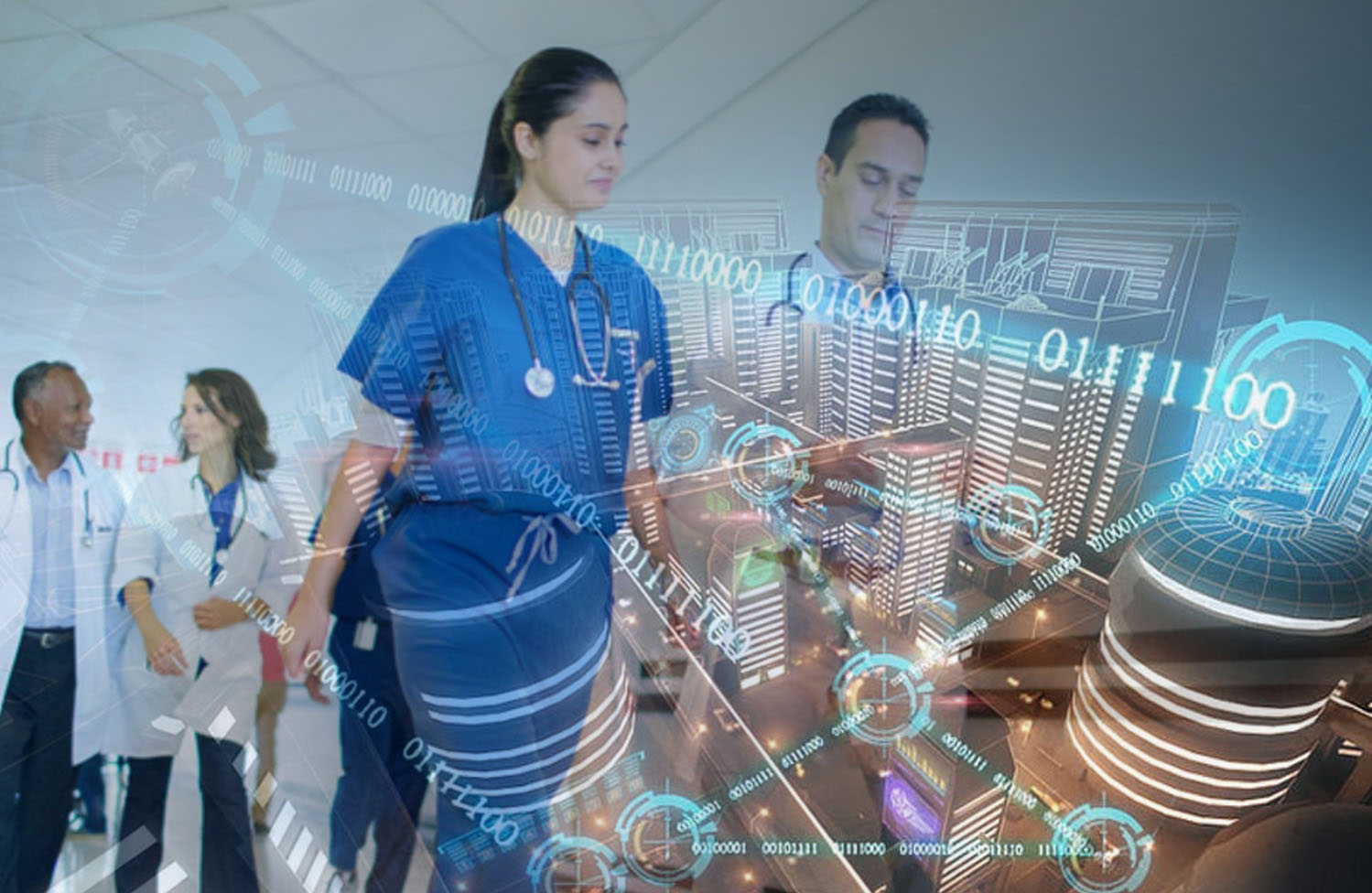 I find it painfully ironic that the more fatal a disease is to the human body, the higher the valuation of the industry responsible for manufacturing and testing treatments to prevent said disease. According to recent statistics released by the American Cancer Society, in 2018, there will be "approximately 22,240 new cases of ovarian cancer diagnosed and 12,070 ovarian cancer deaths in the US," despite the disease only accounting for 2.5% of all female cancer cases.
Over time, cancer mortality has become the, in most high-income countries, one of the leading causes of death. Several years ago, the global market for cancer treatments hit $100 billion in annual sales, and at the time, analysts were projecting the industry to hit $150 billion by 2018, according to a report by the IMS Institute for Healthcare Informatics. Some have gone as far as to call the cancer industry the most prosperous business in the United States. It is interesting that after decades of cancer research, and billions upon billions of dollars spent on developing new methods of treatment, there are only three FDA-approved treatments for cancer; surgery, radiation therapy, and chemotherapy. 
One medical expert, Dr. Thomas N. Seyfried, Ph.D. posits that "no real progress has been made in the management of advanced or metazoic cancer for more than 40 years" because companies and corporations invested in the cancer industry will cease to have a revenue source if the disease is cured. If a cure for cancer were released, and millions of people received treatment, companies who manufacture devices and technologies used for chemotherapy and other conventional cancer treatments would be in trouble. 
In recent news regarding the matter, GlaxoSmithKline (GSK), the British pharmaceutical giant announced that the company had reached an agreement to purchase Tesaro (TSRO), a US-based cancer treatment company for $75 per share, or roughly $5.1 billion, according to CNBC. Tesaro (TSRO), based out of Waltham, Massachusetts, is a best known for Zejula, an FDA-approved treatment option for ovarian cancer, which is currently used in both the US and Europe for the treatment of adult patients with ovarian cancer, according to MarketWatch. 
"The acquisition of Tesaro will strengthen our pharmaceuticals business by accelerating the build of our oncology pipeline and commercial footprint, along with providing access to new scientific capabilities."

–Emma Walmsley, Chief Executive Officer, GlaxoSmithKline
 Analysts in the biopharmaceutical space have lauded the Tesaro (TSRO) buyout, given that the company's most purchased drug, Zejula, is not doing as well as investors would have hoped. In fact, after researching several issues endured by Tesaro  (TSRO) over the course of the last fiscal year, I question GlaxoSmithKline's (GSK) judgment in securing this acquisition. For starters, Tesaro (TSRO) isn't the only company producing treatments that inhibit PARP proteins that can repair damaged cancer cells. Other big name brands like AstraZeneca's Lynparza have demonstrated success as a PARP-inhibitor as well, resulting in a hyper-competitive market solely based on price per unit, not the quality of the product. 
The name of the game in the cancer treatment industry is immuno-oncology or I-O. I-O is a new realm of cancer research where leading experts and medical professionals are looking to create treatment options that help the body's own immune system to fight cancer. Think of your immune system as the main line of defense when you contract a disease. After first finding a foreign substance (germs, viruses, cancer cells) the immune system responds by trying to destroy the foreign cells. More and more companies are investing in this new industry that is projected to cross $100 billion by 2022. 
Tesaro's (TSRO) CEO Lonnie Moulder, shared her thoughts on how she believes the GSK (GSK) deal will help further treatment options for individuals suffering from cancer:
"This transaction marks the beginning of a new global partnership that will accelerate our oncology business and allow our mission of delivering transformative products to individuals living with cancer to endure. Our board and Management team are very please to announce this transaction, and we are grateful to the management team at GSK for their tremendous vision and the opportunity to preserve and build upon the impact we have had in the cancer community to date"

–Lonnie Moulder, Chief Executive Officer, Tesaro 
Eli Lilly's Stock Climbs As Insulin Levels Drop With New Drug Trials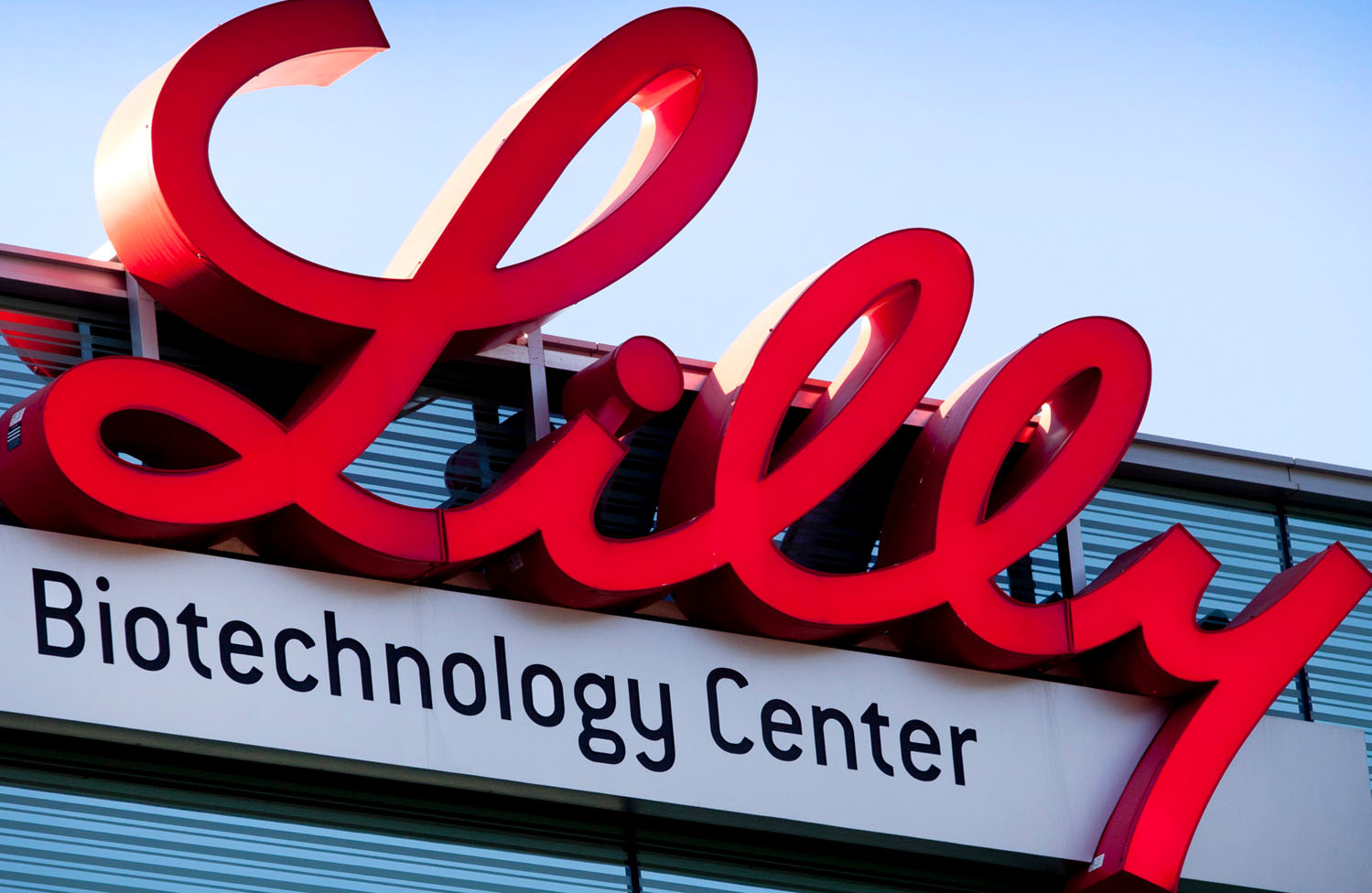 About 30 million adults in America suffer from diabetes, with recent studies showing that 90 percent to 95 percent, about 1 in 10, of them suffer from type 2 diabetes. When a person is diagnosed with diabetes, this means that their body cannot absorb glucose, taken from consumption of food and drink, from their bloodstream. Diabetes takes two forms; diabetes type-1 and type-2, both with varying effects, in addition to causing issues with glucose absorption. 
When a person suffers from diabetes type-1, their pancreas can no longer produce insulin. Insulin is the hormone responsible for processing glucose in hopes of being absorbed into the bloodstream. Alternatively to diabetes type-1, if a person has diabetes type-2, the pancreas does produce the insulin hormone, but similarly to my face when someone on the street asks if I'd like to give to Greenpeace today, the body does not know how to respond to the hormone's signals. 
Consequently, if an individual is diagnosed with type-2 diabetes, this means that their body cannot process the insulin hormone, the glucose is not absorbed into the body and just accumulates in the person's bloodstream, thus causing large deposits of glucose (sugar) in the blood, commonly known as "high blood sugar." 
Cue the Superman theme song, the one from the old Christopher Reeve movies, none of this "Zack Snyder Superman vs. Batman" nonsense. 
Enter Eli Lilly and Co (LLY) a pharmaceutical company with only the purest intentions, determined to create a new drug to help lower blood sugar for individuals suffering from type-2 diabetes. According to research released from the company, the drug seeks to target two hormones (GLP-1 and GIP) simultaneously, compared to currently available drugs that only tackle one hormone, typically GLP-1. 
Briefly dipping into the sexy science of these medications, GLP-1 (glucagon-like-peptide-1) and GIP (glucose-dependent insulinotropic peptide) gesundheit, are incretins, which means they have the ability to decrease blood sugar levels by encouraging production of insulin.  
Eli Lilly and Co (LLY) announced Thursday, Oct. 4, 2018, that the data from a "mid-stage trail" of their drug "lowered blood sugar and reduced weight" in type 2 diabetes patients, reducing blood sugar levels by up to 2.4% and stimulating weight reduction by 12.7%. 
The company said a phase 2b trial of dual GIP and GLOP-1 receptor agonist shows "strong and clinically meaningful blood sugar reduction and weight loss" for people affected by type 2 diabetes.
"These phase 2b clinical trial results for GIP/GLP-1 RA are unprecedented, and the impressive blood glucose and weight reductions seen may lead to a new treatment option" 

– Juan Frias, Principal Investigator at the National Research Institute 
Following the announcement of this news,
Eli Lilly and Co (LLY) shot up 5.81% to $115.15 in early trading on 10/4/18
Lilly said, in a statement to the industry, that it is their intention to complete its late-stage study for the new diabetes drug in late 2021, and is considering the drug for treatment of obesity and other diabetes-related conditions. 
The drugs being tested and, hopefully, offered to the public, are being worked on at a time where Americans are finding out, left and right, that they have some form of diabetes. The issue with diabetes is that, on occasion, symptoms may go unnoticed and people continue to live their lives with no indication that they are ill. Doctors say that if a person lives with diabetes for too long without getting tested and discovering they have the disease, this can result in the development of serious health complications, including heart disease, kidney disease, potential dialysis, and even loss of sight. 
If you have any concern that you might be suffering from diabetes, doctors recommend coming in for a blood test. This test is a finger prick of blood, and results are available relatively soon after. 
Weight management is important and should not be overlooked, so do yourself and, if applicable, your family a favor, and watch your diet, exercise for at least thirty minutes a day, and you should be good to go. 
Search Stock Price (StockPrice.com)