Altria Offers Cronos Group A Light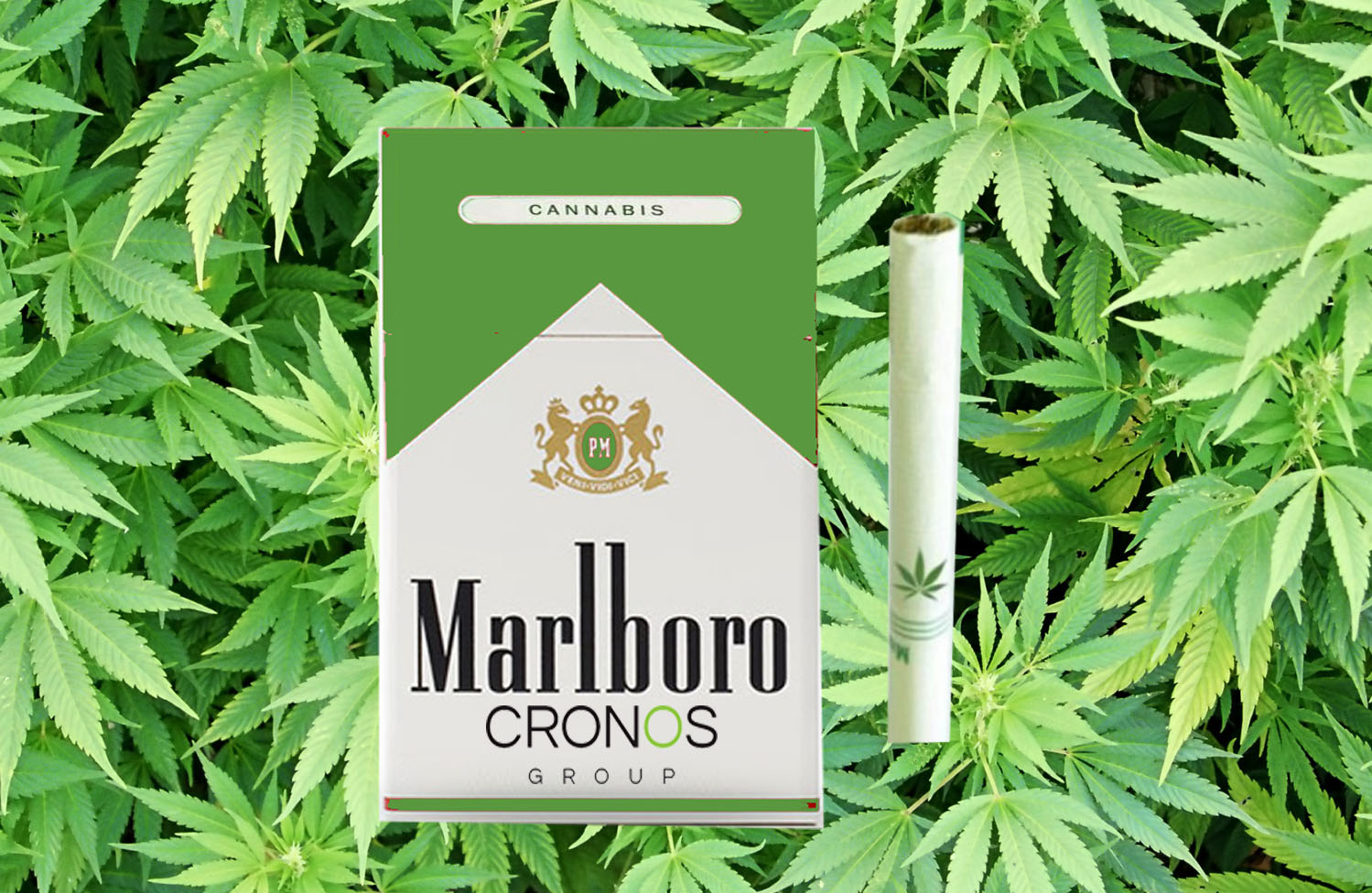 The marijuana industry, in the past several years, has become a tour de force in the global marketplace. With Canada becoming the first G7 nation to legalize the recreational use of cannabis, around the world, other countries have been putting in long hours at the plant to catch up in terms of drafting and enacting cannabis legislation. As marijuana has garnered popular opinion from sectors that historically were opposed to the substance, such as doctors and other experts from the medical sphere, companies from other industries have emerged from the woodwork, hungry to invest in cannabis. Recent statistics indicate that the total demand for marijuana in the United States, including both legal and black market sales, is estimated at $52.5 billion, according to information gathered by Forbes. 
Several months ago, the cannabis industry, budding with excitement from Canada's legislation, piqued the interest of several large tobacco companies, notably Altria (MO), the tobacco manufacturer responsible for producing Marlboro brand products. Recently, domestic cigarette sales have been declining, most likely due to the advent of e-cigarettes, vapes, and rising popularity, and access, of marijuana. Altria (MO) recognized that the name of the game was no longer cigarettes, but rather finding a way to capitalize on the lucrative marijuana industry gaining tread in the United States. 
Tapping into the potential boundlessness of success taking place in the Canadian cannabis market, Altria Group (MO) announced on Friday that, after weeks of speculation, it would buy a 45% stake in Cronos Group (CRON), one of the largest producers of cannabis in Canada, for approximately $1.8 billion. Howard Willard, Altria's (MO) chief executive lauded his company's investment as "an exciting growth opportunity in the emerging global cannabis" market. This investment not only indicates a tidal shift in corporate perspective on cannabis after nearly a century of prohibition but moreover, this represents a fear felt by big tobacco that their industry is slowly but surely losing its predominance. 
Cronos (CRON), as a key producer of cannabis for the Canadian market, produces roughly 258,000 pounds of marijuana per year. Although they have an extremely high rate of production, in the past few months, the company has expressed concerns with excess inventory, a roadblock that will undoubtedly be overcome with the support of Altria's (MO)  global distribution capabilities. 
"Altria is the idea partner for Cronos Group, providing the resources and expertise we need to meaningfully accelerate our strategic growth. The proceeds from Altria's investment will enable us to more quickly expand our global infrastructure and distribution footprint, while also increasing investments in R&D and brands that resonate with our consumers. Importantly, Altria shares our vision of driving long-term value through innovation, and we look forward to continuing to differentiate in this area…"

–Mike Gorenstein, Chairman/President & Chief Executive Officer, Cronos Group 
Altria (MO) is not the first industry-leading company to invest outside of the traditional scope by bringing cannabis into the fold. Several months ago, Constellation Brands (STZ), the parent company of alcoholic beverage brands such as Corona, Modelo, Pacifico, Robert Mondavi, and others, announced a significant expansion of their strategic partnership with Canopy Growth, one of the world's leading cannabis producers. Given Constellation's (STZ) reputation in the alcoholic beverage industry, their investment in Canopy was predicated on the possibility of developing and distributing cannabis-infused beverages for the global marketplace. 
At the time of the investment, Constellation Brand's CEO Rob Sands gave a statement on his thoughts about the deal:
"Over the past year, we've come to better understand the cannabis market, the tremendous growth opportunity it presents, and Canopy's market-leading capabilities in this space."

–Rob Sand, Chief Executive Officer, Constellation Brands 
Circling back to the Altria (MO) deal, while investing in Cronos (CRON) is an interesting direction and will undoubtedly attract investor attention, the fact of the matter is that the tobacco industry has quite a bad rep. Cannabis has only recently been accepted by public investors as an industry/product worth investing in. This acceptance has come from extensive research done by medical experts to prove cannabis' medicinal qualities. 
Perhaps Cronos Group's (CRON) partnership with Altria (MO), a company synonymous with a product that is less than healthy for its consumers, may end up besmirching the good name that cannabis producers and retailers have worked so hard to cultivate. 
Robinhood Steals From The Banks And Gives You The Rest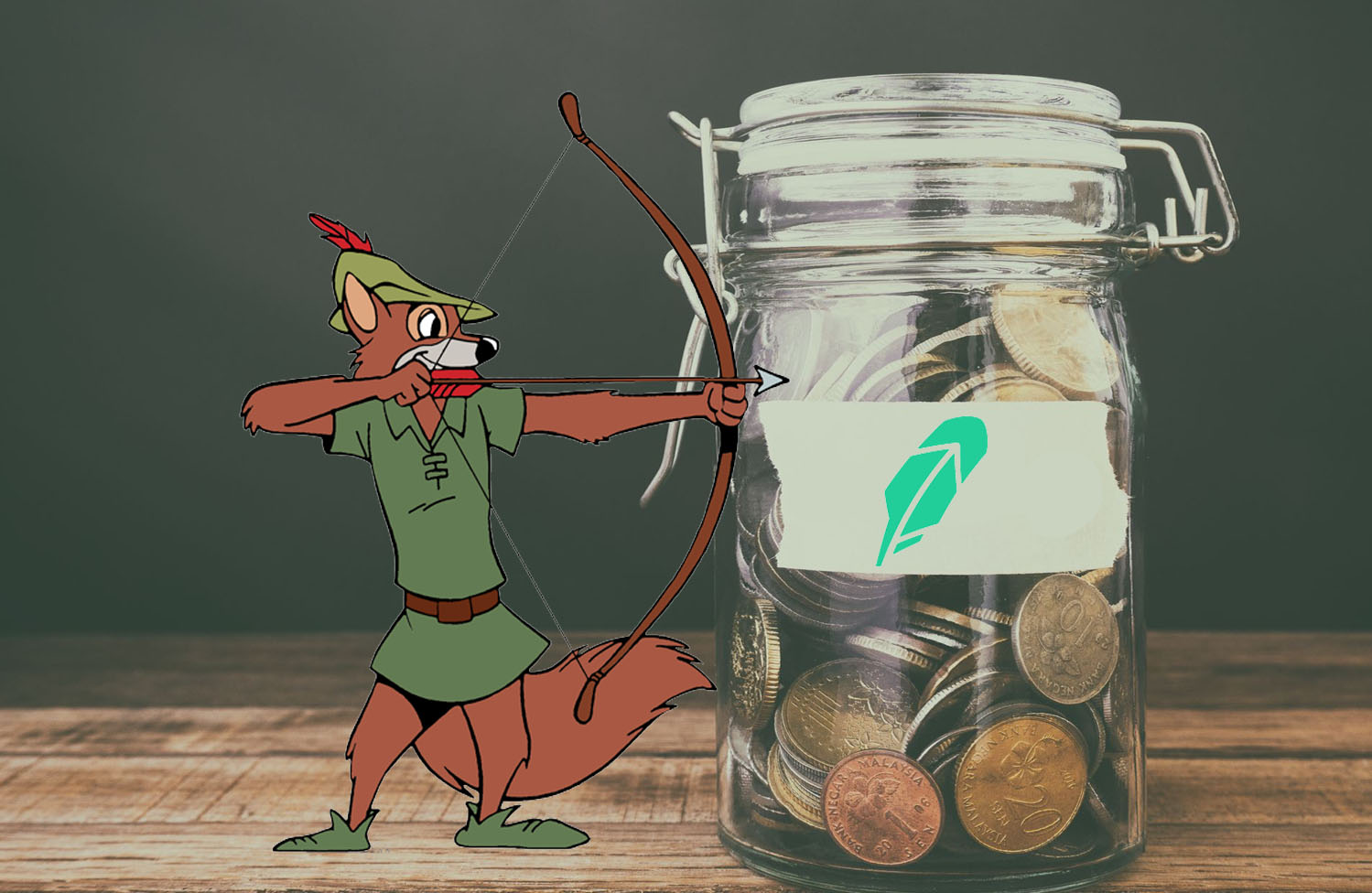 If Americans love anything, we love our independence. We demanded our freedom from the clutches of Britain in 1776, and since then, mastering our own destinies has been the vibe. As the land of the free and the home of the brave, being an American means doing what we want, when we want, for as long as we would like, then cooling off with a Pabst Blue Ribbon whilst dragging on an American Spirit cigarette. But our expression of our right to live as we so choose is not confined to our beer/tobacco preferences, we support any company, no matter the industry, that empowers us to act on our own accord, and if we can capitalize on these ventures, they become all the more attractive to us. 
Banking off the sex appeal of the American DIY economy, Robinhood was founded in 2013 with the idea of taking the experience of investing in the stock market and turning it into an easy-to-use smartphone app. Over the course of the last five years, the startup has built a base of over 6 million users by offering consumers commission-free stock trades, resulting in the company's current $5.6 billion valuation. According to Forbes, Robinhood's six million accounts roughly equate to tens of billions of dollars, in terms of individual customer assets. While I have yet to download the Robinhood app, several colleagues of mine have raved without end on the app's user interface, and ease when investing. Robinhood's success has allowed the company to threaten brokers like E*Trade and Charles Schwab, and they are showing no signs of slowing down. 
On Thursday, Robinhood announced a new component of their business model, "Robinhood Checking & Saving," which, staying true to the creative name, will see the company offer to its users free checking and savings accounts with a MasterCard debit card issues through Sutton Bank. According to several sources, Robinhood's new accounts program will have no minimum balances, overdraft charges, or membership fees for its account holders. In addition to these incentives, Robinhood users who elect to store their money in these new accounts will earn 3% interest annually. 
"Brick-and-mortar locations are costly. Our goal with this product was to build a completely digital experience so we can reduce our overhead so we can pass more of the value back to customers. Saving accounts in the US pay on average 0.09 percent and we all know the banks are making far more than that from the deposits. With Robinhood you earn 3 perfect of all of your money. Mental math is hard so if you look at the median US household that has about $8000 in liquid savings, they'd earn $240 a year."

–Baiju Batt, Co-Chief Executive Officer, Robinhood 
Robinhood's CEO is spot on when he talks about how banks profit off the money we store in our checking and savings accounts. Banking institutions like Wells Fargo and JP Morgan Chase use depositors' money to pay for everything from loans for other customers to doling it out to other branches in need of quarter rolls for coin-operated laundry. Either way, lack of bank transparency is one of the motivating factors behind the success, albeit not recently, of decentralized currency. 
The original intended purpose for cryptocurrency was to alleviate the trust-based model of depending on traditional banks to transact and safely store money. Blockchain technology allows consumers to access the ledger for every transaction they take part in, thus allowing for the transparency that big banks have yet to catch on to, or simply avoid. 
The release of Robinhood-backed checking and savings accounts indicates that, similarly to decentralized currencies, consumer mistrust in traditional banking institutions is increasing. People want to know their money is secure, and, while its kept in a location, how the money is being used. 
Virgin Galactic Goes Interstellar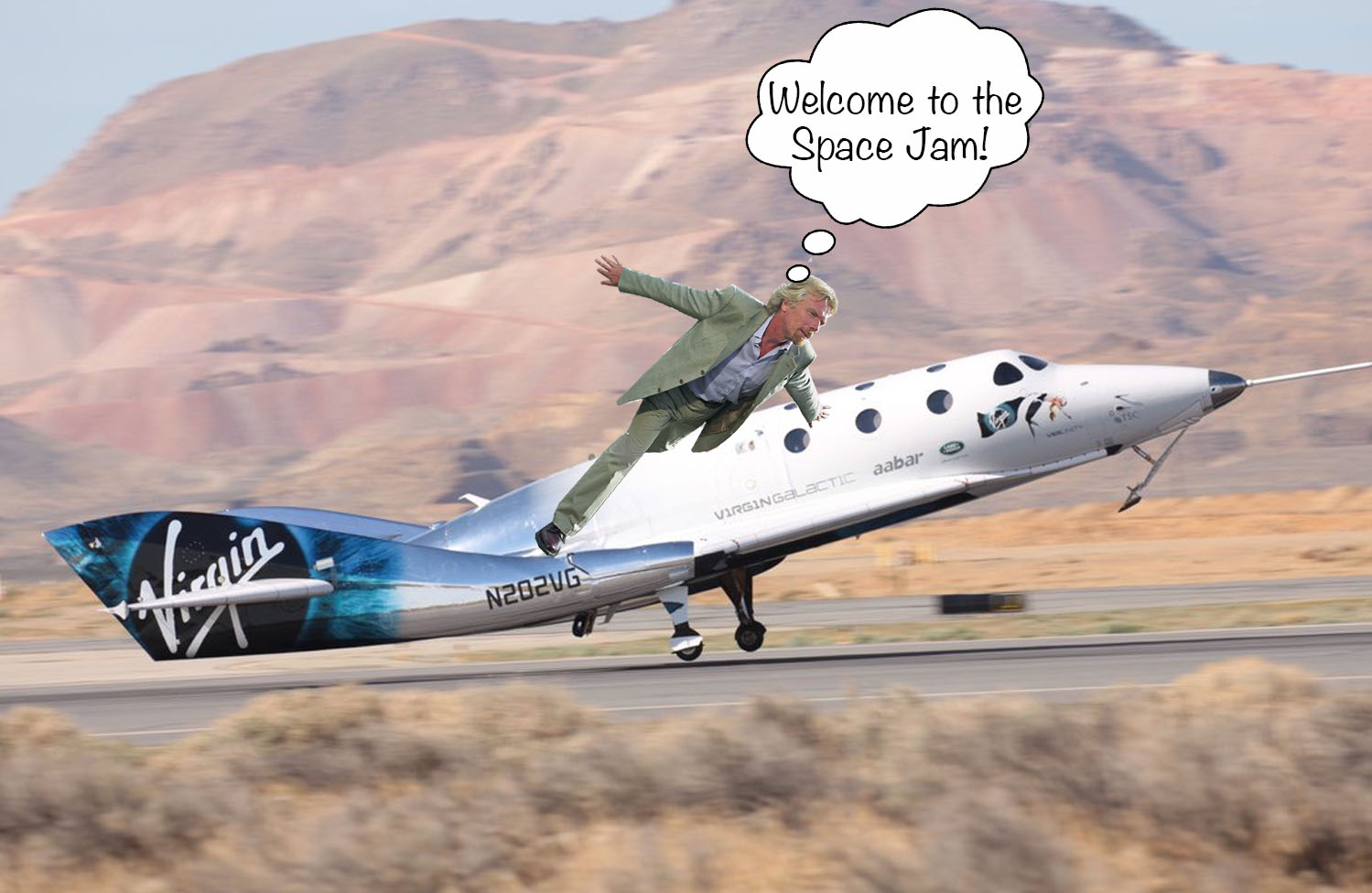 "Space…the final frontier…these are the voyages of the starship Enterprise. It's five-year mission: to explore strange new worlds, to seek out new life and new civilizations, to boldly go where no man has gone before." For you non-science geeks out there, this quote played at the beginning of every episode of the tv series, "Star Trek," and when it did, people across the globe, including myself, would squirm with excitement for a show that depicted life in the future. Although Star Trek was largely science fiction, its fans had an inkling that one day, space exploration for humans would be possible. Space represents our next step in human life, with possibilities as infinite as the reaches of the cosmos. Until recently, unless you trained all your life to become an astronaut for NASA, getting to space was more attainable through imagination then physically traveling there. However, if we've learned anything in the last decade, if you have vast amounts of expendable income, you can achieve what was previously conceived to be impossible. 
Typically, when speaking on an individual with significant capital to create crazy inventions and such, we assume Elon Musk is behind the curtain, but not today, friends…not today…Richard Branson, the founder of Virgin Group, the company responsible for selling records, flying airplanes, making olive oil, and as of Thursday, sending two test pilots in their SpaceShipTwo to the edge of space. 
According to reports, the aircraft took at 7:30am on Thursday morning, climbed over 52 miles of altitude and hit a top speed of Mach 2.9, or 2225.08 miles per hour for you non-aerospace plebeians. Continuing the brief aerospace lesson for a hot moment. When reports say SpaceShipTwo reached the "edge of space," they are referring to the internationally recognized Karman line. Referencing the always faithful Wikipedia definition, the Karman line "lies at an altitude of 100km (62 miles, 330,000 ft) above Earth's sea level and commonly represents the boundary between Earth's atmosphere and outer space." So, to put it nicely, the two astronauts aboard Virgin Galactic's spacecraft didn't quite reach space just yet. 
Branson's Virgin Galactic enterprise represents the nascent nature of the space tourism industry. It's not that we've necessarily exhausted all travel accommodations here on Earth, but outer space has been virtually unattainable for non-astronauts for as long as space travel has been possible. Thursday's test flight is the fourth in a series of tests for VSS Unity, the official name of Virgin Galactic's spacecraft, meant to make sure that every aspect of the space-bound journey is safe for commercial missions in the future. 
"Incremental flight test programs are by definition open-ended and, to a great extent, each test depends on the data from the test that precedes it. There is no guarantee that everything will work the perfectly first time and, like all programs seeking to take  bold steps, we will inevitably have times when things don't go as planned."
–Official statement from Virgin Galactic regarding VSS Unity test flight
So, what does this mean for the future of the space tourism industry and space travel as a whole? 
First of all, Virgin Galactic's test flight indicates that we are getting extremely close to commercial missions to space. The company says about 600 people have grabbed spots in line to be the first ones to fly to space, spending anywhere from $200,000 to $250,000 per ticket. In anticipation of the industry's stellar future, Amazon's chief executive and eventual intergalactic commissioner of the cosmos, Jeff Bezos, founded Blue Origin nearly two decades ago to send passengers into space on an automated, vertically launched rocked. To date, Blue Origin has yet to conduct a test flight with a manned aircraft, nor sell tickets in advance of the company's eventual space voyages. 
Either way, the hopes and aspirations inspired by Star Trek's opening monologue are no longer a fantasy. As Richard Branson and Virgin Galactic get closer to commercial space travel, fairly soon, we'll be able to boldly go where no group of humans has gone before. 
Nvidia Stock Price Tanks 50% After New Chip Release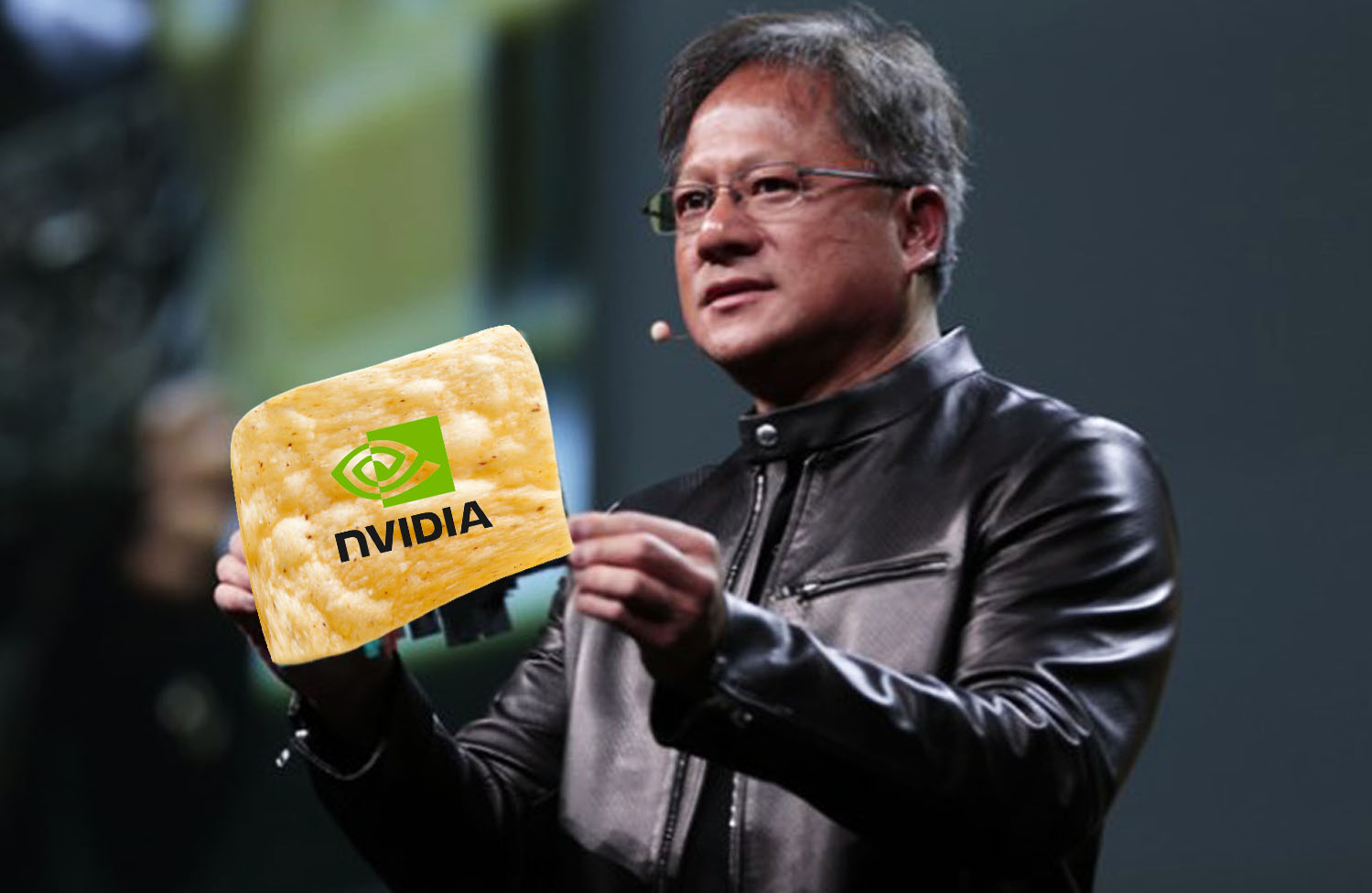 Success is a double-edged sword if you really think about it. Let's assume, for sake of example, you start a tech company that manufactures custom keyboards for laptops and desktops. You convince a small VC firm to throw you some seed money and, after months of R&D, product design meetings, and countless visits to Office Depot, you're exhausted and the company is headed down the tube. No one cares about you or your company, your girlfriend leaves you, it's all bad news bears. Then, seemingly out of nowhere, everything changes. A major manufacturer of PCs in China wants to collaborate with your startup. You've hit the big time! TechCrunch raves about you, Elon Musk tweets that he'd love to grab lunch with you when you get the chance. Everything is perfect until Apple (AAPL) announces that they plan on releasing custom keyboards for their products, and Google (GOOGL) hires several street artists from South Korea to take a stab at the previously niche market that your company was responsible for creating. And in no time, there you are, right back in the tubes. 
Over the past several months, Nvidia (NVDA), known for manufacturing top-of-market graphical processing units (GPUs) for gaming and other applications such as computer-assisted design (CAD), has returned to the tubes after a significant period of sustained success. Back in August, U.S. News reported that 76.4% of PC gamers, at the time, used Nvidia (NVDA) graphics cards, elevating the company to benedictine status in the gaming industry. As we have seen with companies like Epic Games, the creators of "Fortnite," there is serious lucrative potential in video games. However, most gamers prefer to play on consoles like Microsoft's (MSFT) Xbox One or Sony's (SNE) Playstation 4, rather than on a personal computer. Due to this notion, over the years, Nvidia (NVDA) looked elsewhere to e expand its product offering and, until very recently, found its niche in cryptocurrencies. 
About nine months ago, TechCrunch reported on a major inventory shortage of Nvidia's (NVDA) GPUs due to the increased preference of these chips for mining for cryptocurrencies, specifically Ethereum (ETH). When news broke about the shortage, Nvidia's (NVDA) Chief Executive Jensen Huang told the press that he wishes consumers would stop using his company's products for crypto mining. 
"We're sold out of many of our high-end SKUs, and so its a real challenge keeping [graphics cards' in the marketplace for games. At the highest level the way to think about that is because of the philosophy of cryptocurrency — which is really about taking advantage of distributed high-performance computing — there are supercomputers in the hands of almost everybody in the world so that no singular force or entity that can control the currency."

–Jensen Huang, Chief Executive Officer, Nvidia 
While this was probably very exciting for Nvidia (NVDA), which saw impressive growth in their revenue stream from $1.05 billion in 2013 to $3.2 billion following the company's foray into supplying crypto miners with processing equipment, anyone with a connection to the internet will know that cryptocurrencies haven't felt too hot lately. The crypto industry has all but crashed, with Bitcoin down more than 80% from its all-time high set in December 2017. For one reason or another, crypto investors are selling off and bailing on the once-lucrative market. 
In addition to Nvidia's (NVDA) financial troubles in connection with crypto losing its luster, it can't help that companies across Silicon Valley are feeling anxious due to President Trump's trade war with China. 
"Nvidia executives are watching the trade fight with growing unease over whether it will curb its access to Chinese customers. Almost 20% of Nvidia's $9.7 billion in revenue last year came from China. Many of its chips are used there for assembly into other products, and it has heavily invested to tap China's burgeoning AI industries."

–Dan Strumpf and Wenxin Fan, The Wall Street Journal 
Nvidia's (NVDA) increasing irrelevance is not only due to the eventual death of cryptocurrency, but rather other companies in the space, namely tech giants like Apple (AAPL), Google (GOOGL), and Amazon (AMZN) are stepping up their game in the GPU manufacturing business. Though none of these companies have broken into manufacturing chips for the gaming industry, it may only be a matter of time before Nvidia (NVDA) loses its preeminence. In anticipation of the company's decline, Nvidia (NVDA) stock has dropped from a closing price of $289.36 on Oct. 1 to Wednesday's open of $148.42, a near 50% drop, according to TechCrunch. 
Only time will tell as to how Nvidia (NVDA) will fare in the coming months. 
Search Stock Price (StockPrice.com)