This year has been the year of tech initial public offerings and two of the biggest ones so far this year have belonged to ride-hailing companies, Uber (UBER) and Lyft (LYFT). The IPOs were highly anticipated but both companies had been disappointed in the reception they got from the market. In fact, both went below their listing prices, but eventually, both stocks have proven to be gainers.
[
Special
] Like Uber Eats?
On-Demand Tech Companies Hit Billion-Dollar Valuations; Here's How Investors Can Capitalize In The Market
In this regard, it would be interesting to see how the two stocks match up and which of Uber or Lyft could be a better investment in the ride-hailing space.
Uber Technologies (UBER)
First and foremost, Uber (UBER) is a far bigger company when compared to Lyft and has a massive presence in some of the most lucrative markets in the world. Uber's revenues grew by 14% in the first quarter this year and touched $3.1 billion.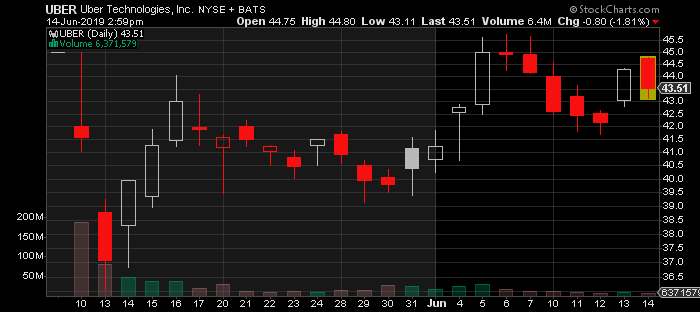 Meanwhile, gross bookings during the quarter saw as much as $14.6 billion. The gross bookings rose by 34%. On top of that, analysts estimate that Uber users are going to spend a jaw-dropping $60 billion this year.
Lyft Inc. (LYFT)
On the other hand, Lyft (LYFT) presents an interesting dilemma for investors. While it is a far smaller operation, with smaller revenues, the company is growing at a fast rate than Uber. In the first quarter of 2019, the company's revenues grew by as much as 95%.
However, the company projects the revenue growth for the whole year to be in the 52% to 53% range. Additionally, it does not have the added distraction of Uber Eats to contend with. As a conclusion, it needs to be pointed out that while Uber will continue to grow into a behemoth, Lyft can only hope to make smaller dents into its market share. Therefore, Uber may be a stronger company at this point.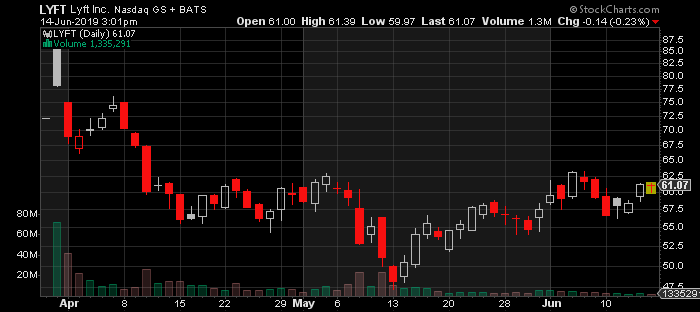 Moreover, if Uber can manage to turn Uber Eats into a profitable food delivery business then the company could grow even further.