On Monday Beyond Meat Inc (BYND Stock Report) stock soared about 10% almost to the all-time high and investors are optimistic ahead of the company's release of Q2 earnings on July 29.
Beyond Meat Stock Price Up 10%
At the start of May, Beyond Meat priced its IPO at $25 per share and ever since the stock has witnessed spectacular gain. The stock is 680% up to date which gives the company a market value of around $12 billion. On June 18 the stock soared to an all-time high to around $201.88 and on Monday at the close of trading the stock was up by close to 10% closing at $194.20.
[Read More] 3 Biotech Stocks To Watch After Big News This Month
The company's Q1 earnings exceeded analyst estimates and as a result, shares surged by over 20%. It is expected that if the Q2 earnings will replicate the performance in the first quarter the share price will well go above the $200 mark which represents close to 700% gain since May.
Beyond Meat, the stock has gained tremendously as a result of increasing demand for plant-based meat. Although there are competitors the company has a first-to-market advantage relative to competitors like Impossible Foods.
Beyond Meat To Report $52.7 million
When the company reports its Q2 earnings on Monday, analysts have predicted that the company will report revenue of around $52.7 million and a loss of $0.08 per share.
In the next decade, the plant-based meat market is expected to be reach around $140 billion and as a result, investors are buying Beyond Meat stock to get into the trend. More restaurants are adding plant-based meat alternatives in their menu and recently when Blue Apron added products of Beyond Meat to its menu, the company's stock surged by close to 50%[1].
Analysts are balanced regarding the stock and most Wall Street analysts have a 'hold' rating on the stock with price targets being lower than the current trading. There is however a lot of potential on the stock in the long term.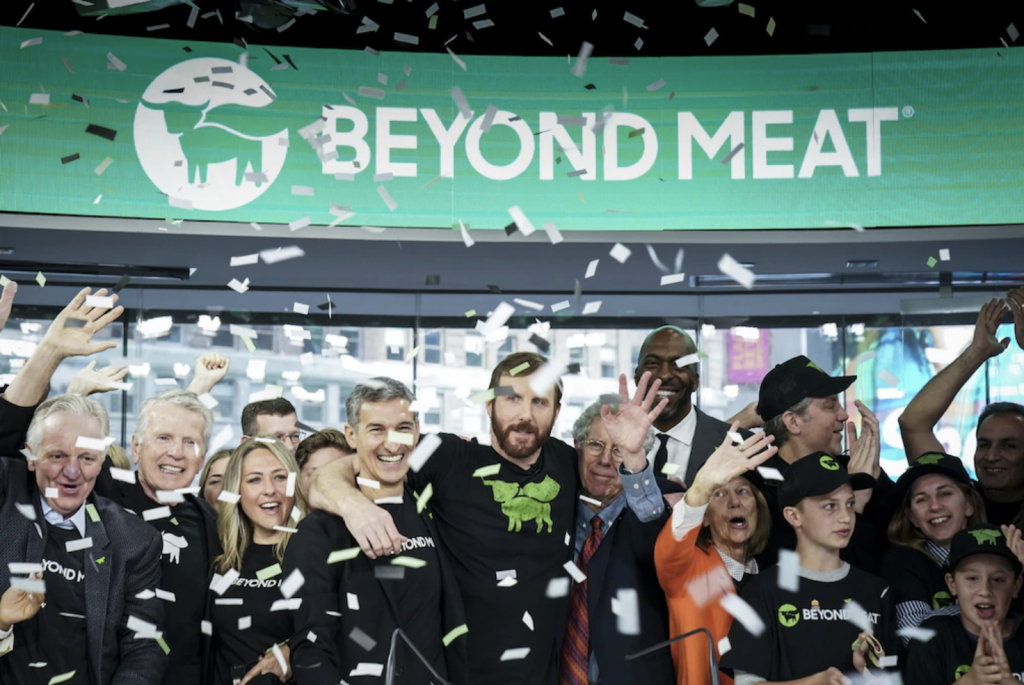 Endnotes:
[1] https://cinemaxxi.info/business/meat-skyrockets-expectations-company-quarter-earnings-mount-86000648