Big Investments Are Signaling The Green Light For A 'Hot Market' With Cancer-Fighting Stocks
If you've ever invested in the stock market or traded a single share, chances are you've familiarized yourself with the "hot markets". These are the ones that consistently see enormous volatility and gains that most only dream of.
More times than not, biotechnology and healthcare stocks are the "hot markets" and we'll explain exactly why. We'll also take a deep dive into a niche that you must be paying attention to in 2019 if you're looking to take advantage of the next big trend in health science.
Biotech Companies Are Driving Innovation
Why biotech over other sectors? Two words: Life Changing. Sure the latest iPhone or newest gadget may be a "life-changing" product to make your life more exciting but in this hot market, we're literally talking life-changing and life-saving bi-products.
Think about what would happen to a stock if a company were to find a cure for cancer? Better yet, what would happen if a company found a solution for HIV?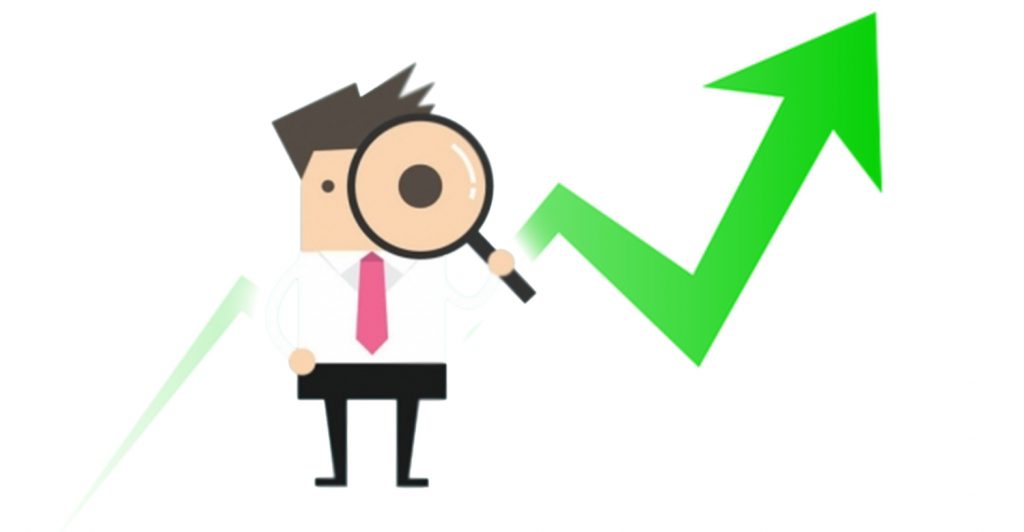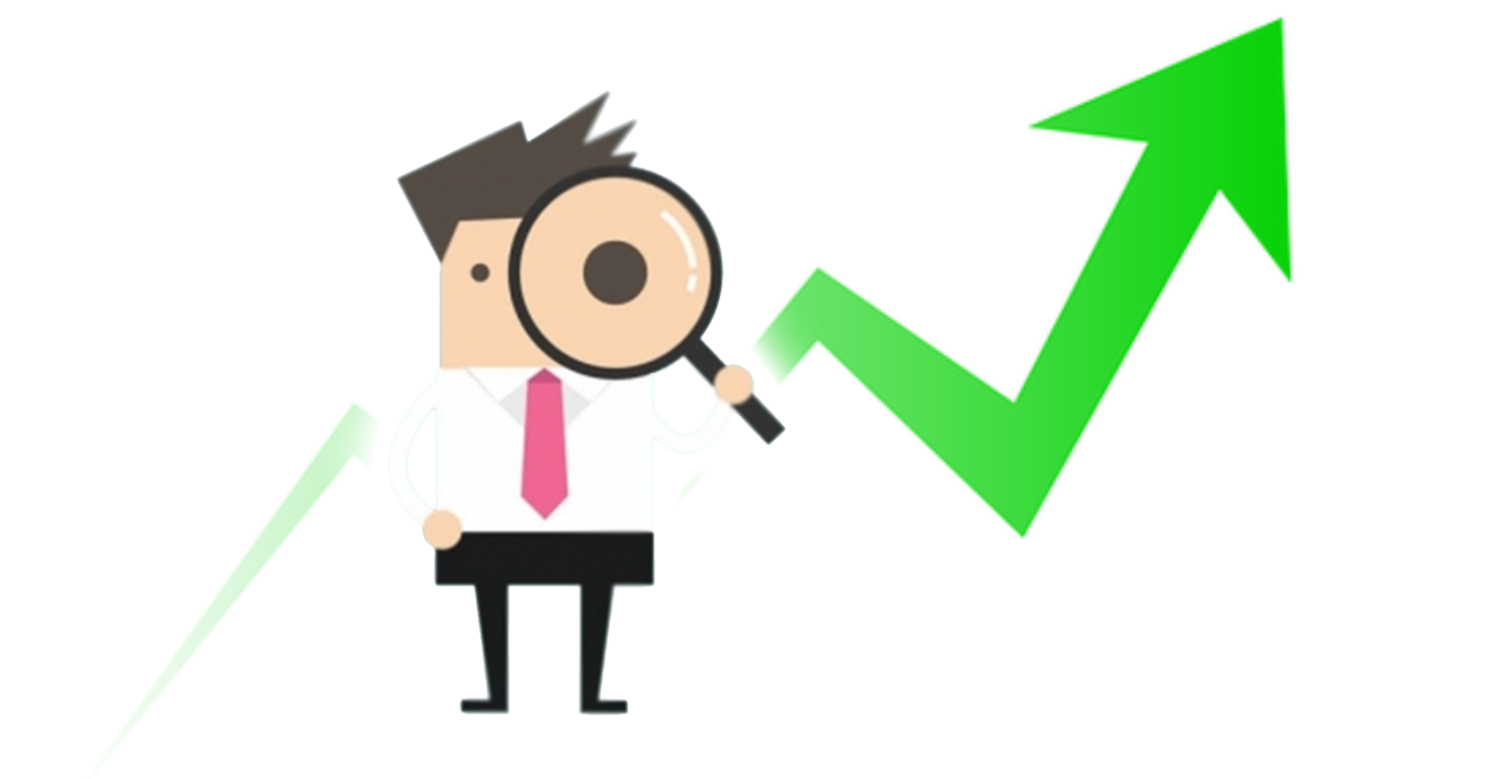 We'll talk more about these topics but the simple fact of the matter is that companies are dumping billions of dollars into this sector to take advantage of the next trillion-dollar idea. One place, in particular, is in cancer-fighting stocks.
Cancer Fighting Stocks Are Getting Gobbled Up
The global market for cancer drugs is estimated to be about $123 billion and big players are investing heavily to gain an edge in this increasingly competitive market[1]. Pharmaceutical giant Bristol-Myers, a pioneer in immunotherapy, is acquiring rival Celgene for $74 billion.
Merck is acquiring cancer drug developer Peloton Therapeutics for $1.05 billion. The announcement came as Peloton was preparing for its IPO. Earlier this year, Eli Lilly bought Loxo Oncology for $8 billion. And this is just the tip of the iceberg for cancer-fighting stocks!
Where Will The Focus Be Next? Read Between The Lines
According to people like Brad Loncar, CEO of Loncar Investments, companies at the forefront of immunotherapy research is the place to be. He's focused on the important developments in the space and promising work being done by some smaller, innovative biotech companies.
We may have just uncovered a company set to take the stage in immunotherapy.
One of the top holdings of Loncar's Cancer Immunotherapy ETF [2] is Iovance Biotherapeutics (formerly Lion Biotechnologies).
Why's this important?
The reason isn't so much about "why" but about "who." Founder and previous CEO of Iovance Biotherapeutics, Anthony Cataldo was able to grow Iovance early on, and the company currently holds a market cap of over $2 billion with a share price above $17 per share.
This is key because Mr. Cataldo has recently taken the helm of one "small" immuno-oncology company focused on novel therapies, GT Biopharma (GTBP), which may signal the next big opportunity in biotech.
GT Biopharma (GTBP) is under his direct control and the best part is that this isn't just a story about a biotech industry leader building the next market disruptor. The pipeline that GT Biopharma (GTBP) has amassed could be on the verge of something big.
GT Biopharma (GTBP)'s Next Move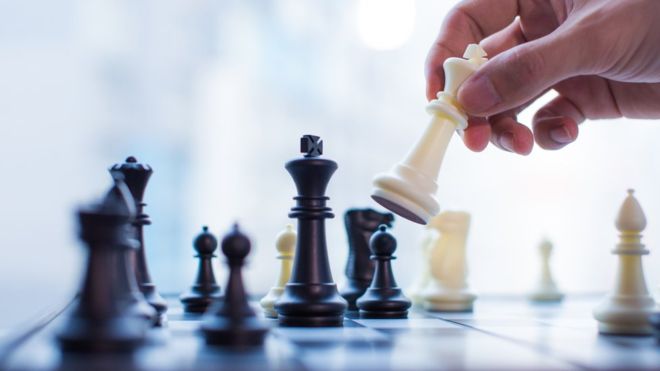 Early, clinical stage companies like GT Biopharma (GTBP) present a number of value propositions for investors. Though many of these companies can hold higher risk due to lack of revenues, incurring high levels of expenses due to research, development, and SG&A, they can also offer higher rewards if early successes are realized.
So far, GT Biopharma has come up favorably with respect to trial results on more than just one of its therapies in the pipeline. Certainly, though the most recent developments with it OXS-1550 could deliver the most near term opportunities.
The company's previous announcement that it would be working with a "major pharmaceutical company" may suggest that GT Biopharma (GTBP) could be positioning itself for a strategic move at the very least.
Though the "major company" was left nameless, we can infer from comments made by Dr. Daniel Vallera that the "multi-billion dollar oncology drug" is ibrutinib. The statement made in a company press release specifically stated, "We are very excited about our progress with GT's OXS-1550 (DT2219) combined with ibrutinib, a potent small molecule Bruton Tyrosine Kinase (BTK) inhibitor which is already an established chemotherapeutic agent. We believe combination therapies like these that kill cancer cells based on entirely different mechanisms are the future of cancer treatment."
Knowing this, we can begin connecting dots to the companies linked to ibrutinib. Its trade name is Imbruvica and is a drug that was developed by Pharmacyclics and Janssen.
Both Pharmacyclics and Janssen are subsidiaries of major pharmaceutical companies; Abbvie and Johnson & Johnson respectively.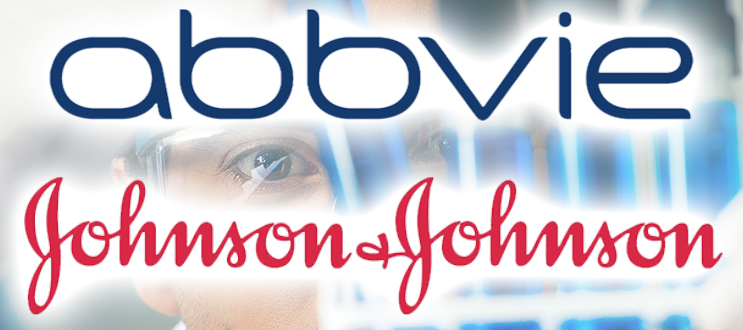 Ibrutinib has already shown efficacy with other combination therapies like Venetoclax (marketed by Abbvie & Genentech) as well as Rituxan (rituximab), currently co-marketed by Biogen and Genentech in the U.S., for the treatment[3] of patients with a rare type of non-Hodgkin's lymphoma called Waldenström's macroglobulinemia. The U.S. Food and Drug Administration recently approved Imbruvica (ibrutinib) plus Rituxan (rituximab) as a treatment.
That was in August of 2018 and even though this alone might get investors excited about GT Biopharma (GTBP), a lot has happened since then that could really put a spotlight on this company!
GTB-1550 Phase I-II Results Have Opened The Door For Bigger Opportunities
GT Biopharma's lead treatment, GTB-1550 is a novel multi-target directed therapy for the treatment of chemotherapy-refractory B-cell malignancies, including Non-Hodgkins Lymphoma and Leukemia.
To date, GT Biopharma has completed one dose escalation Phase I-II expansion clinical trial, and one fixed dose Phase I-II expansion clinical trial which collectively enrolled a combined 43 patients. On the surface, the Phase I-II expansion clinical trial demonstrated greater than 50% of Evaluable patients receiving 60 mg/kg dose had a positive clinical response.
Top-line Consolidated Results:
Two patients exhibited a Complete Remission (CR) with one patient currently disease-free at 50 months post-treatment.
Five patients exhibited Stable Disease (SD), cancers that are neither increasing or decreasing in severity, with the longest response lasting 12 months post-treatment.
Two patients with transformed lymphoma showed transient tumor shrinkage, however, therapy was discontinued due to dose-limiting toxicities after the 1st cycle.
Greater than 50% of evaluable patients, (patients where response to treatment can be measured because enough data has been collected), receiving 60 mg/kg dose had positive clinical response defined as stable disease, partial remission, or complete remission.
"GTB-1550 has shown positive results in its two Phase I-II clinical trials in advanced cancer patients who have failed all other therapies, and we are now planning to proceed with a Phase II clinical trial."

Anthony Cataldo, the Chairman and Chief Executive Officer of GT Biopharma
But this Phase II opportunity is just the "first phase" of GT Biopharma's potential. In early April of this year, the company received authorization from the University of Minnesota's Institutional Review Board and Cancer Protocol Review Committee to proceed with a TriKE Phase 1 clinical trial.
Pipeline Therapies Gain Phase I Trial Approval
The study on its GTB-3550 will enroll up to 60 subjects and will be led by Principal Investigator, Erica Warlick, MD. Warlick is Associate Professor of Medicine, Division of Hematology, Oncology, and Transplantation at Masonic Cancer Center, University of Minnesota.
Specifically, the company will be looking for favorable results on the treatment of acute myelogenous leukemia (AML), myelodysplastic syndrome (MDS) and mastocytosis.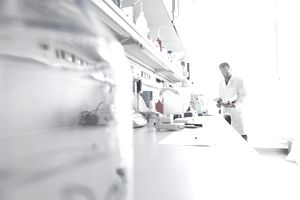 And just as with its GTB-1550, GTB-3550 addresses a specific group of patients. AML is the most common form of adult leukemia with 21,000 new cases expected in 2018 alone, according to the American Cancer Society. AML patients typically receive frontline therapy, most commonly chemotherapy, which includes cytarabine and an anthracycline, a therapy that has not changed in over 40 years.
When it comes to other things like MDS, the number of people with MDS diagnosed in the U.S. each year is estimated to be ~10,000 and can progress to AML. Mastocytosis is rarer. An estimate of prevalence from a recent population-based study is approximately 1 case per 10,000 people.
GTB-3550 is being developed to serve as a relatively safe, cost-effective, and easy-to-use therapy for resistant/relapsing AML. It could also be combined with chemotherapy as frontline therapy, thus targeting the broader patient population.
New Findings Suggest GT Biopharma Therapies May Eliminate HIV Infected Cells
It's a regular occurrence but one that isn't generally covered with certain biotech companies. But with certain therapies, there can be additional applications. Most of the time they are less impactful than the target endpoints. In the case of GT Biopharma (GTBP) its Tri-Specific Killer Engager may have a massive opportunity after recent findings!
The company's therapy showed that it could target HIV infected cells in the University of Minnesota's preclinical testing. Not only that but in specific tests, data showed that HIV-infected targets that express the HIV envelope on their surface could actually be eliminated!
We talked about it at the beginning of this report – Why biotech over other sectors? Two words: Life Changing – and this could be one of those "life changing" moments to pay very close attention to.
GT's products will need to continue to produce positive results in order for investors to remain interested. And this having been said, indications have already been in motion giving even more legitimacy to GT Biopharma's platform.
Case and point: would it be out of the question for GT Biopharma to obtain a strategic investment similar to the Affimed/Genentech deal? In our opinion, it wouldn't be out of the question at all; here's why:
Standing Toe To Toe With Industry Heavyweights
Both platforms utilize fusion proteins with one end binding to NK cells and the other targeting a tumor antigen however there are still a number of differences in the platforms. Many of these differences are based on exactly how the proteins are created and how they face the NK activation and proliferation issues.
Essentially, without a specific stimulatory agent, the cells become exhausted as their numbers decline. Specifically, GT Biopharma's NK cell-engager platform incorporates Interleukin (IL)-15. No other, including Affimed's, NK cell technology has this.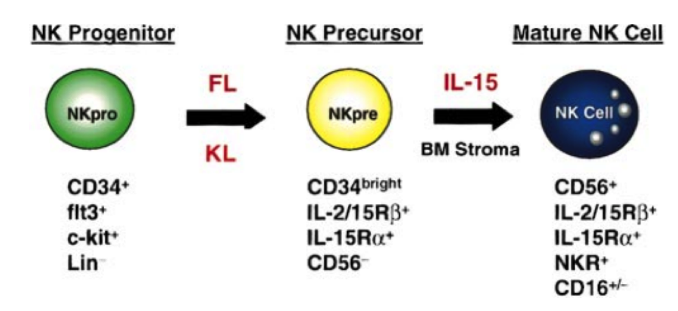 From other research done on NK cells, it has been found that boosting NK cell numbers [4] by treating them with IL-15 may be a valuable new approach to increasing our immunity to viral infections or cancer. IL-15 is a growth factor for certain kinds of white blood cells, including natural killer cells and T cells.
GT Biopharma's TriKE (Tri-specific Killer Engager) technology has shown superior NK cell cytotoxicity against hematologic tumors in preclinical work compared to earlier versions of the drug. TriKEs are an off the shelf option that employ a single chain, tri-specific fusion protein that binds to CD16 on NK cells and targets tumor antigens on cancer cells such CD33 in myeloid malignancies.
TriKEs are particularly attractive due to their low cost of manufacture relative to CAR-T therapy and can be used off the shelf without any modifications of autologous cells in the lab. The company is currently in the process of submitting an investigational new drug application to the FDA for the TriKE in order to launch a Phase I/II trial in the second half of this year.
This, in addition to several other key therapies in the company's pipeline could bode as attractive targets for larger investment from the likes of major pharmaceutical companies.
At The Forefront of the Cancer Wars & Ready To Deliver
Medical science hasn't yet won the war on cancer, but it is scoring important victories in battles against many forms of the disease. Advances in new treatments have made cancer a hot investing theme over the past 18 months, helping to power fresh interest in biotechnology stocks.
It isn't just small family offices taking a shot at this arena anymore. Major industry leaders are taking every chance they can at buying up smaller companies before they become the direct competition. The figures are becoming even more staggering as new therapies and phase trials materialize. GT Biopharma (GTBP) can make a convincing argument to become one of the top biotech stocks to watch.
"Big Pharma appreciates innovation and respects how it happens. That's why the industry is interested in doing great deals with young companies that can move fast to solve big scientific problems."

Abbie Celniker, Ph.D., partner at Third Rock Ventures.
The health sciences market is experiencing unprecedented innovation, and now the race is to get behind the next breakthrough. GT Biopharma's numerous phase trials, novel treatments, and top tier leadership are just some of the main topics to consider in our opinion.
In the end, this company is in early to mid-phase trials with proven results and has even shown indications for other immune-therapies to the extent that it has eliminated infected targets. With all of the activity going on within the immune-therapy space as it is, can you afford not to be paying attention right now?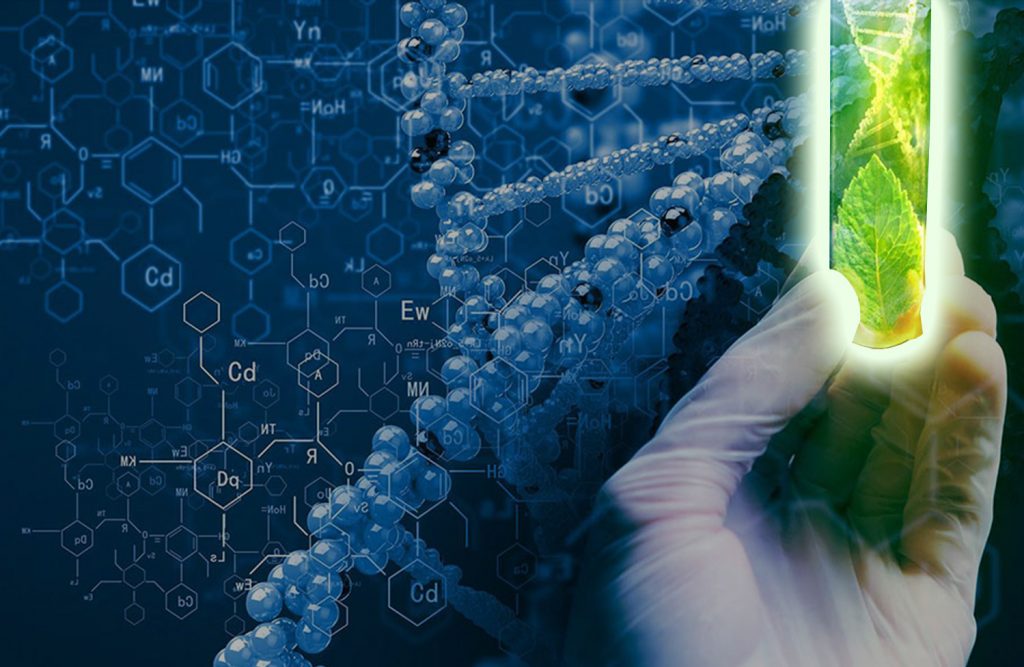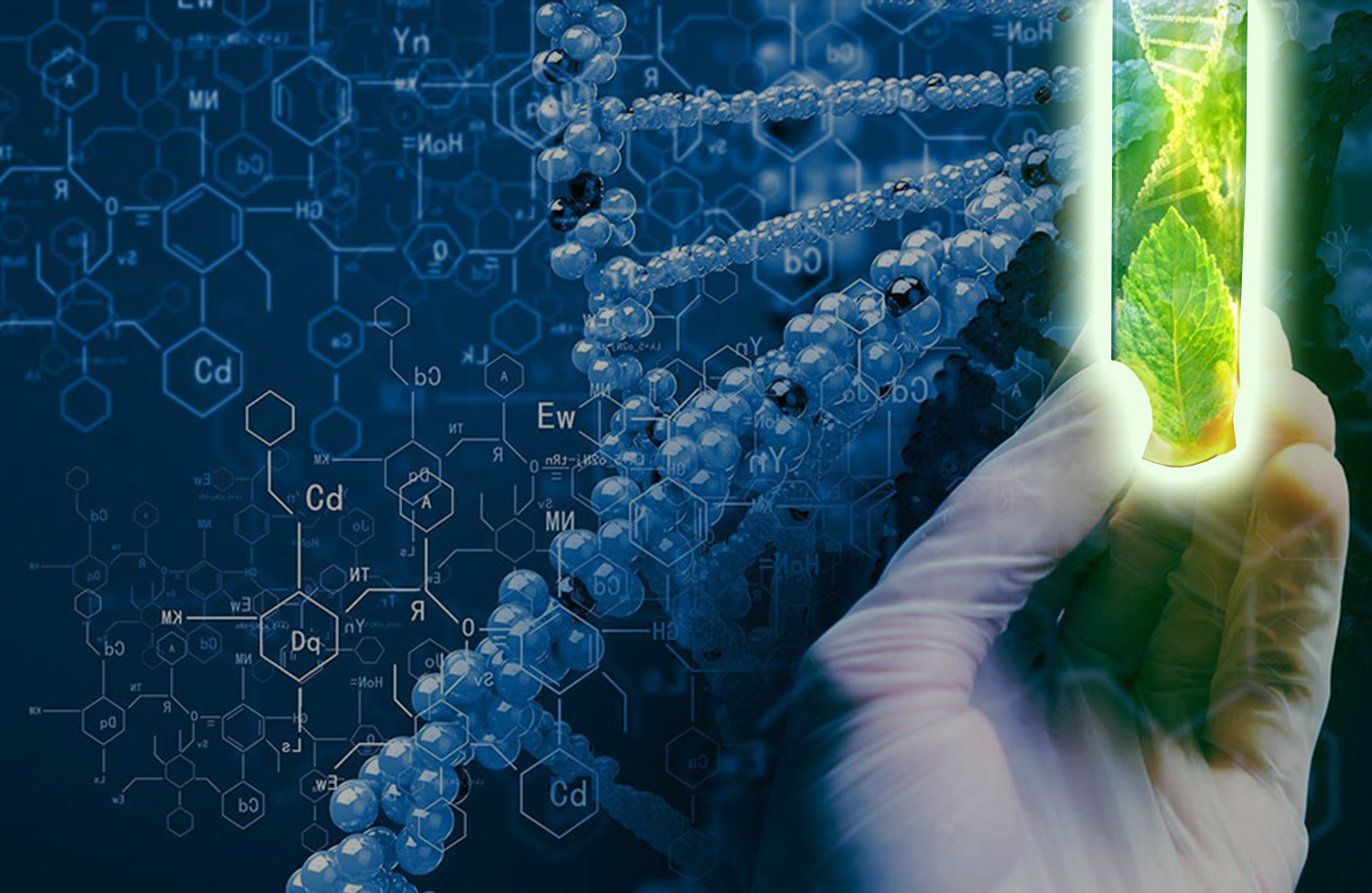 Endnotes:
[1]Brad Loncar -https:// finance. yahoo. com /news/why-cancer-fighting-stocks-etfs-184606099. html
[2]Loncar ETF Info – https:// etfdb . com /etf/CNCR/
[3] https:// lymphomanewstoday . com /lymphoma-treatment/
[4] NK Cell cancer immunity – https:// medicalxpress .com /news/2017-01-natural-killer-cells-cancer-immunity. html
2 Biotech Stocks Turning Heads After Key Developments This Quarter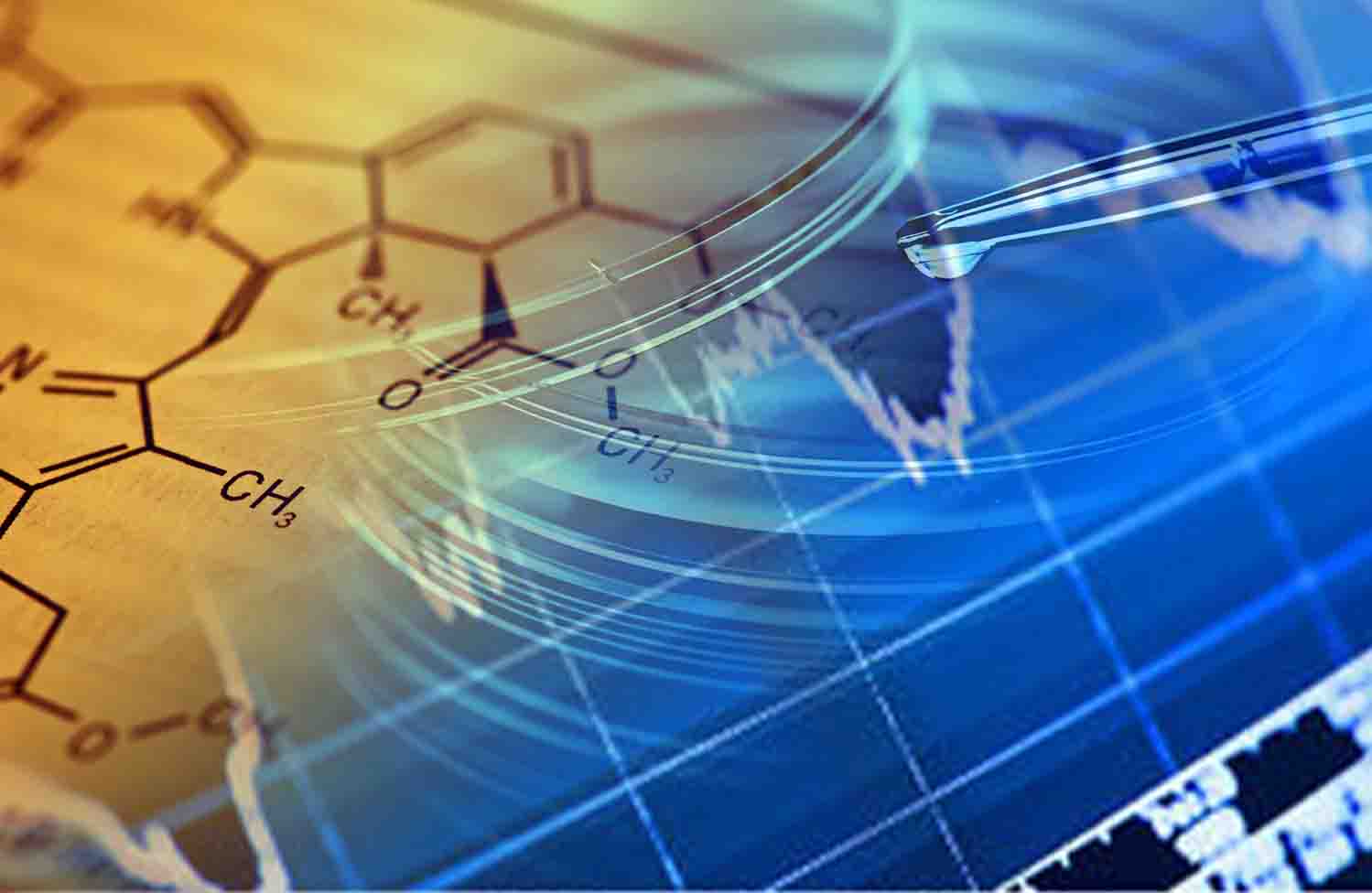 There are very few sectors in the stock market that have consistently produced winning trades. You might be able to count such sectors on one hand. Biotech is certainly among those sectors due to the emergence of highly innovative companies. These firms tend to create new avenues of creation to address unmet medical needs.
There are plenty of promising companies in the sector but it is necessary for an investor to do research thoroughly. It makes finding the best biotech stocks a bit easier. Though no one's guaranteed a win, sifting out bad stocks is the key. One must watch the market closely to come across promising biotech stocks. Here is a look at two biotech stocks that are worth watching.
Biotech Stocks To Watch: Moleculin Biotech (MBRX)
The first biotech stock to consider is that of Moleculin Biotech Inc (NASDAQ:MBRX), which made some gains on Wednesday on the back of positive interim results for one of its products. The company, which is involved in manufacturing medicines meant for extremely resistant tumors, released data with regards to its acute myeloid leukaemia medicine annamycin.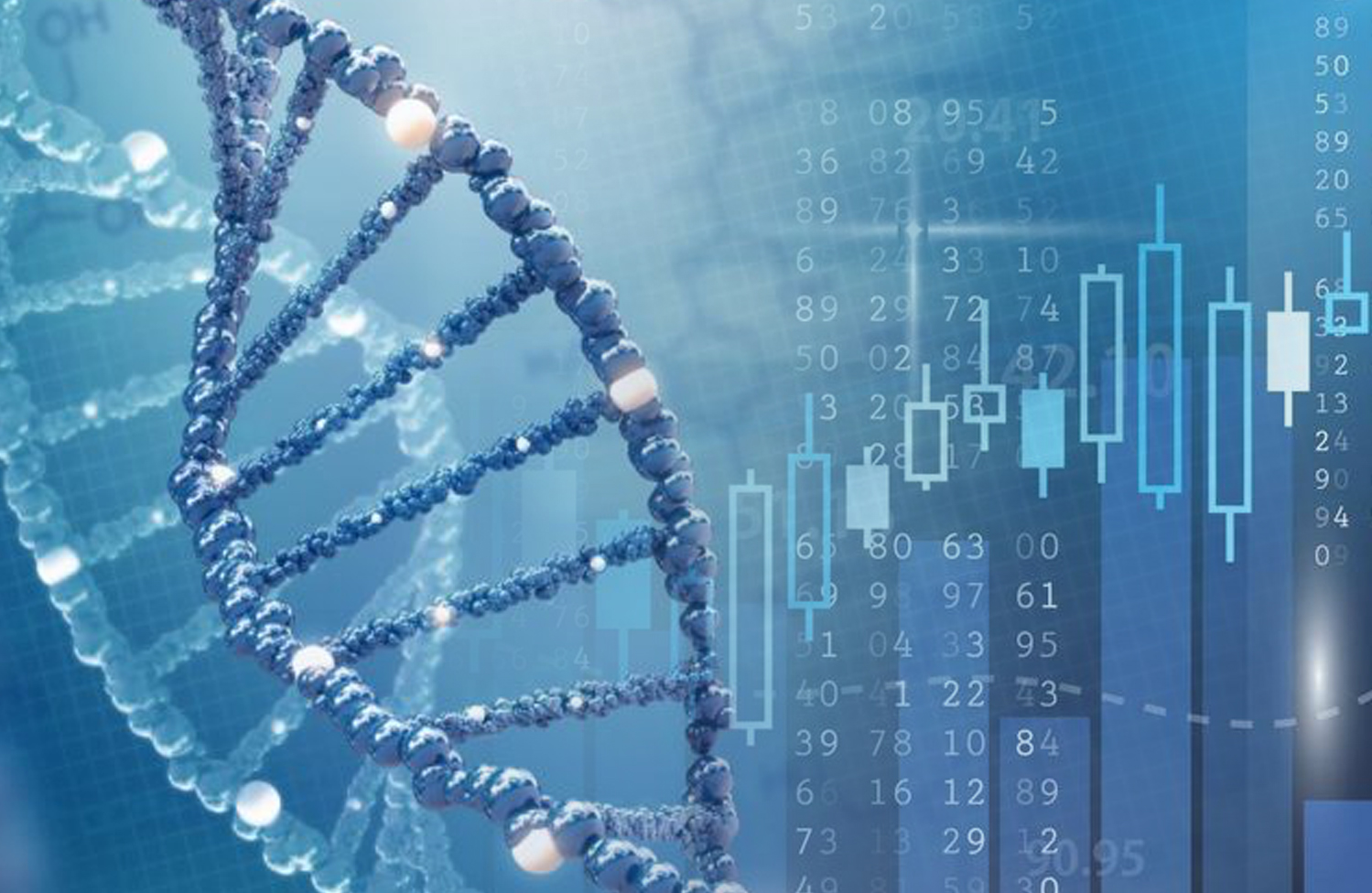 Moleculin revealed highly positive interim data from the Phase ½ clinical study of the medicine and naturally, it has resulted in a lot of excitement in the market with regards to the stock. The stock rose by as much as 2% on the back of the news in yesterday's trading session. It is one of the key biotech stocks to keep an eye on over the coming days.
Biotech Stocks To Watch: Eyepoint Pharmaceuticals (EYPT)
The other biotech stock that has recorded impressive gains on the market today is the Eyepoint Pharmaceuticals Inc (NASDAQ:EYPT) stock. On Wednesday, the company announced an important deal with regard to dexamethasone intraocular suspension 9% (DEXYCU). Eyepoint announced that it has managed to reach an agreement with one of the biggest players in the U.S. integrated delivery systems.
[Read More] 3 Pharma Stocks To Watch In December 2019
The deal is for two years and the other party is going to offer DEXYCU in its aforesaid systems. It is a major boost for Eyepoint and it has resulted in 5% to close at $1.54 in Wednesday's trading session.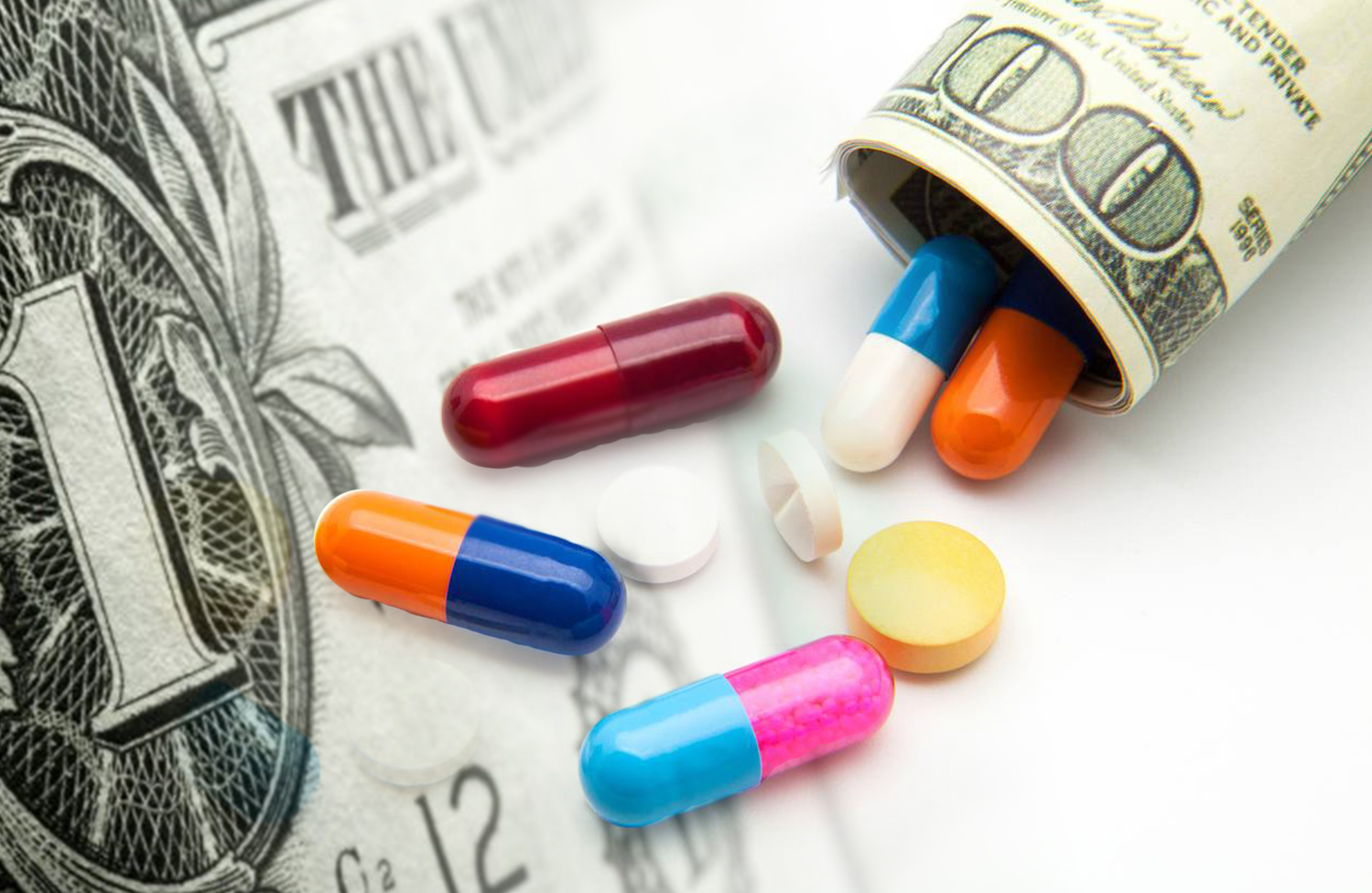 2 Biotech Stocks to Watch As The Sector Hits New High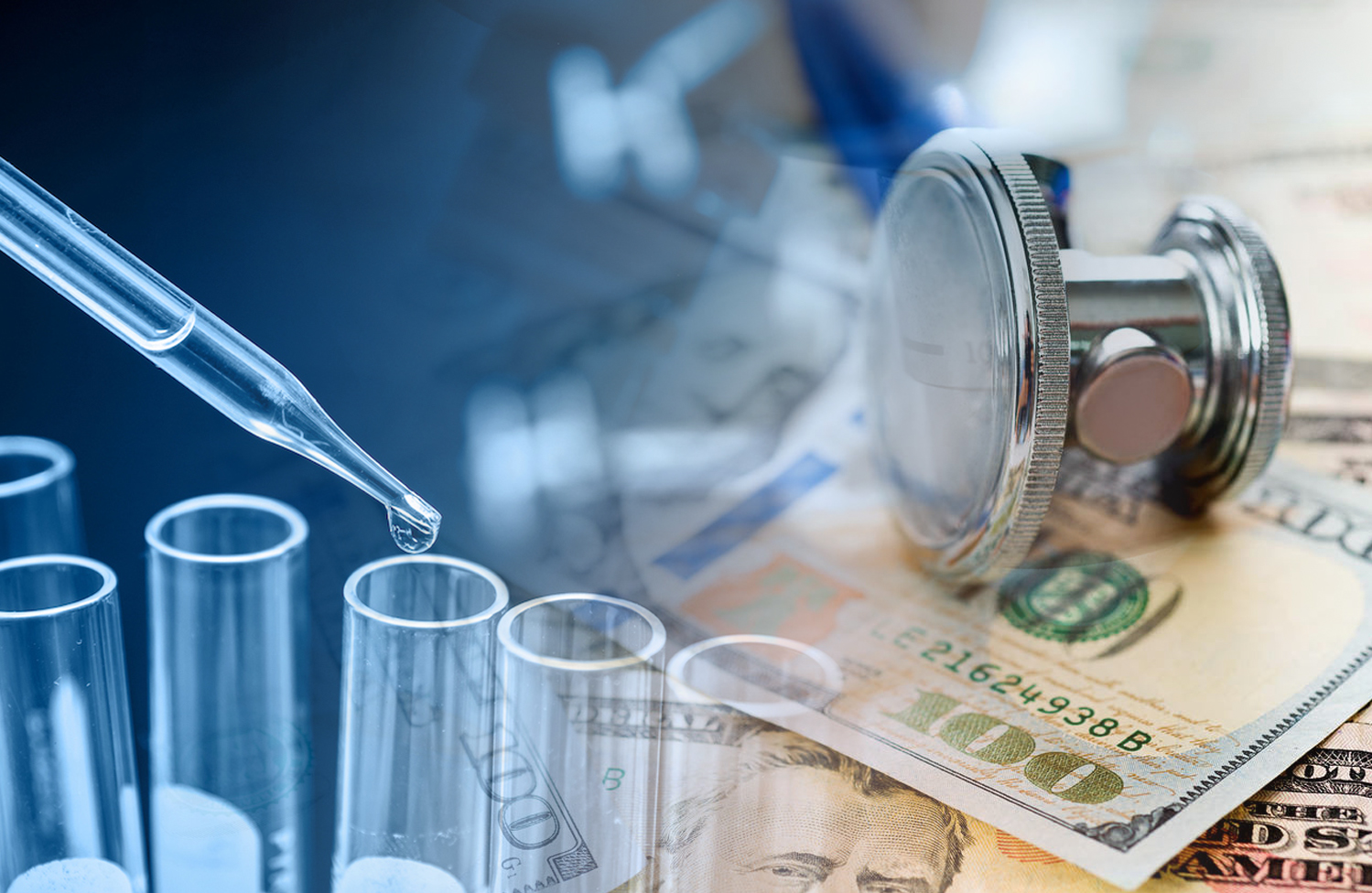 The biotech sector has thrown plenty of winners over the course of the last decade or so and if experts are to be believed then it is going to continued to do so for the foreseeable future. Great advancements are being made in the biotech industry and many companies are working on a highly advanced product.
In such a situation, it is imperative for an intelligent investor to look for companies worth investing in. One should watch the latest developments in the sector and track specific companies closely. Here is a look at two biotech stocks that are worth watching.
Neoleukin Therapeutics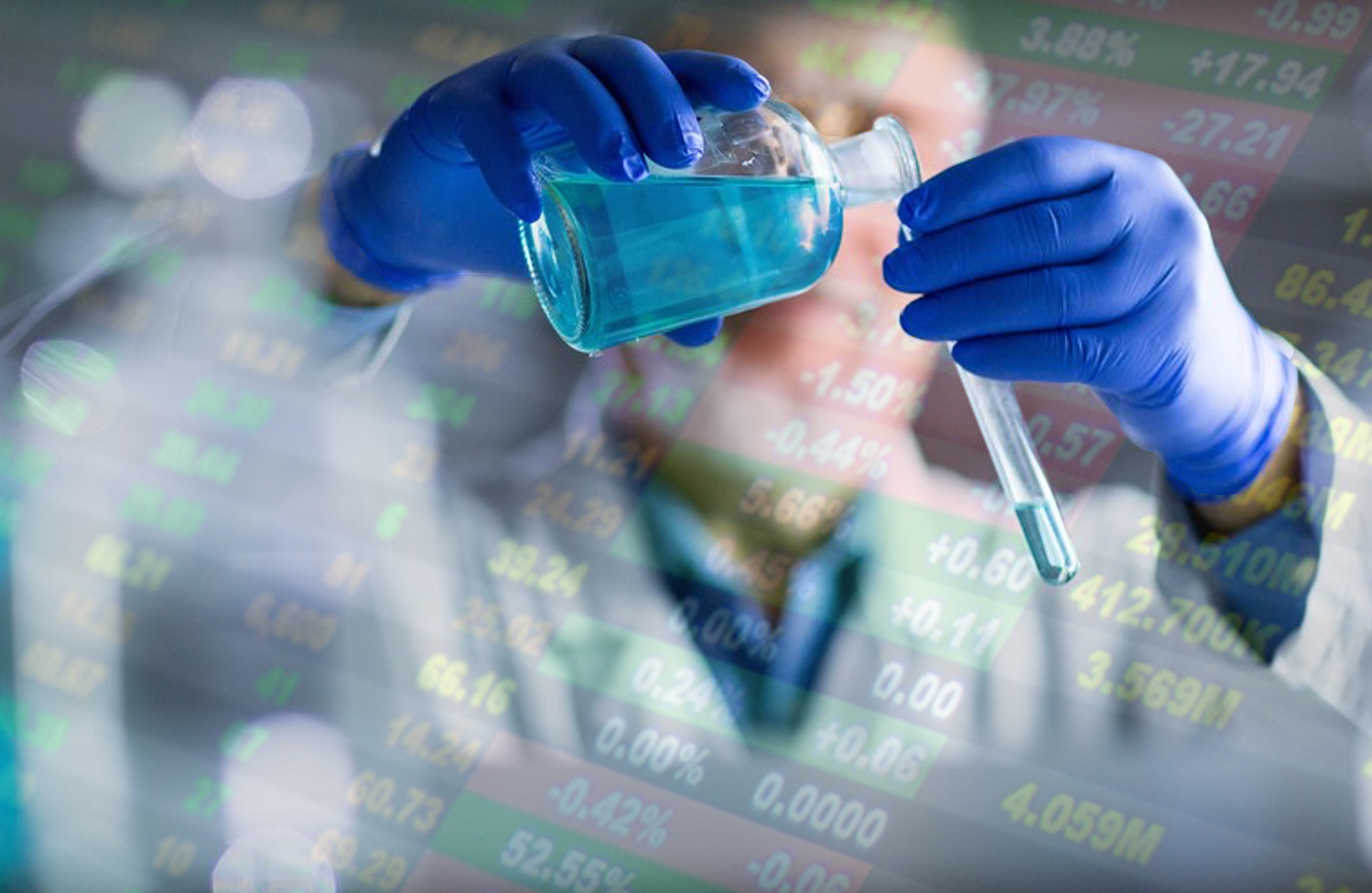 The first biotech stock to watch is that of Neoleukin Therapeutics Inc (NLTX), which has managed to gain significantly over the past two weeks. On November 13, the company released its third-quarter results and since then it has rocketed by as much as 75%. The Canadian company made a loss of $59.1 million in the quarter, which worked out to $2.26 per share.
The company is a biopharmaceutical company that is involved in immunotherapies using de novo protein design technology. The company's lead product candidate is NL-201, which is an amalgamation of both IL-2 and IL-15 and helps in removing alpha receptor binding.
Verastem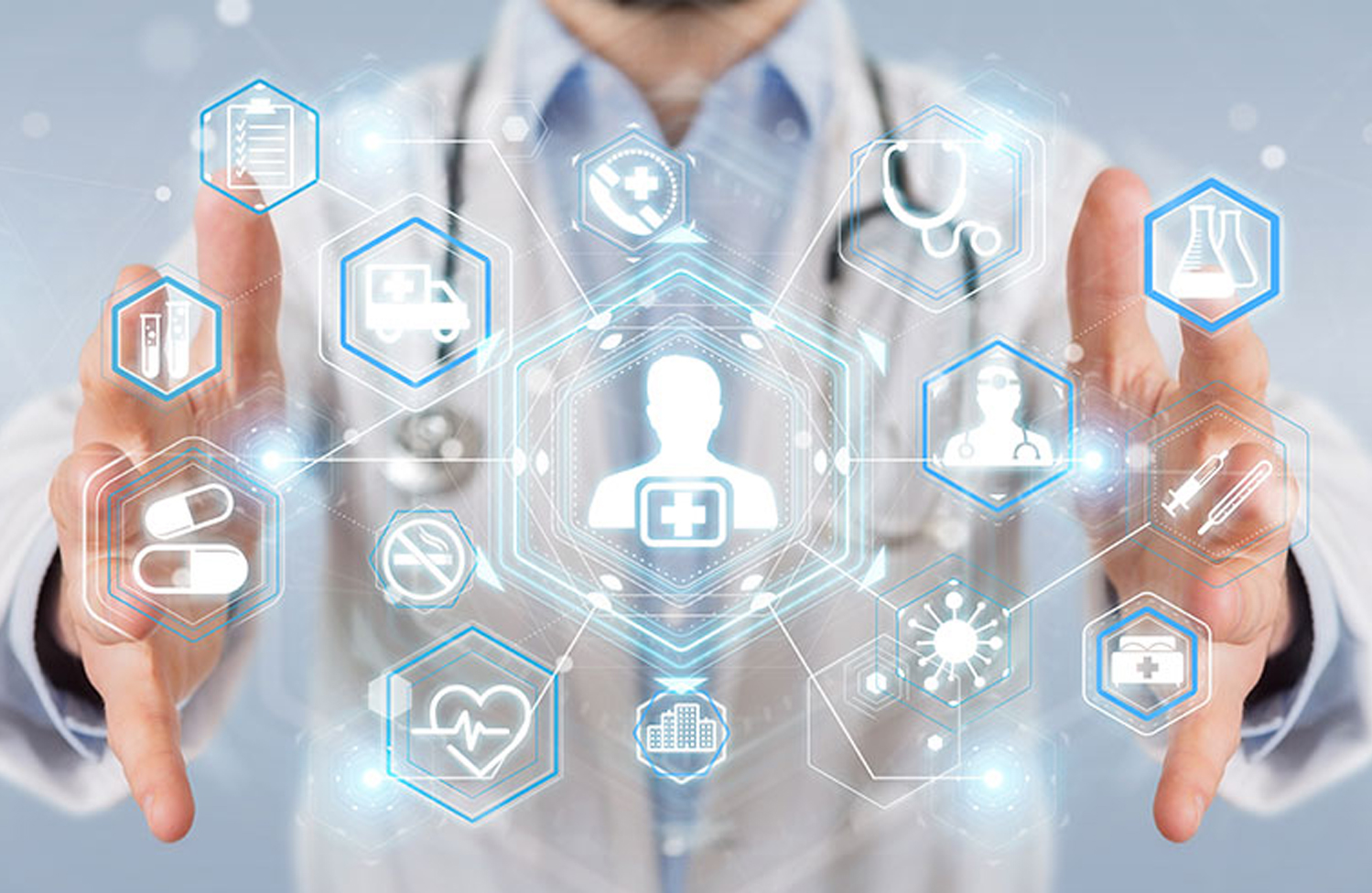 The other biotech stock that is worth watching is Verastem Inc (NASDAQ:VSTM). It made significant gains over the past week. On Monday, the company announced that it has submitted a Marketing Authorization Application for its product COPIKTRA to the European Medicines Agency.
COPIKTRA is a phosphoinositide 3-kinase. It's meant for patients suffering from refractory chronic lymphocytic leukemia/small lymphocytic lymphoma (CLL/SLL) and relapsed or refractory follicular lymphoma (FL).
The company is seeking approval for the same in the European market. Verastem stated that it has seen significant improvement in patients who used the product. The stock rocketed by as much as 60% after the news broke and remains one of the stocks to watch this week.
2 Biotech Stocks To Watch Gaining Momentum Right Now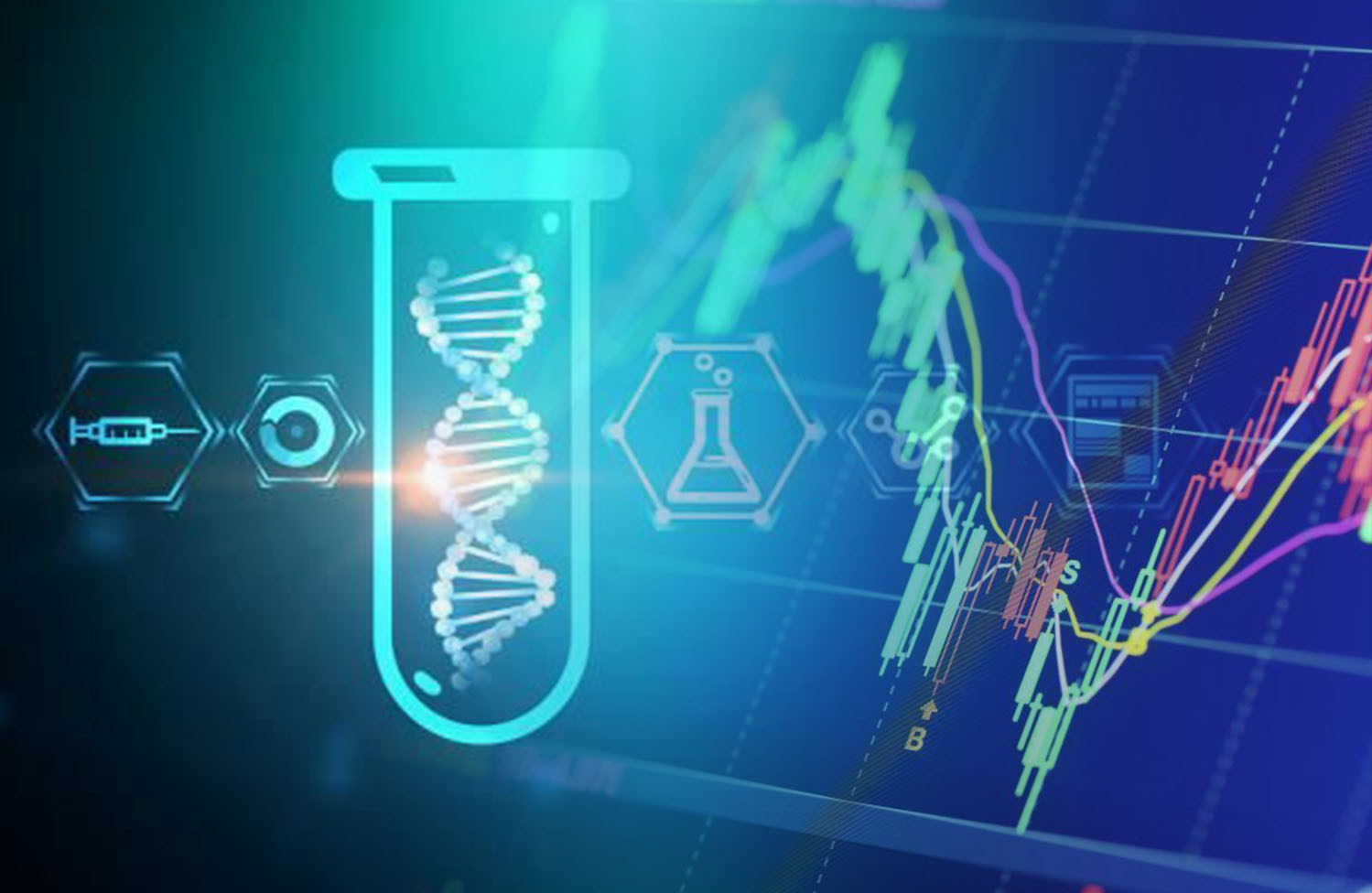 Biotech is a sector that has grown significantly over the past decade or so and continues to hold a lot of promise if market experts are be believed. Hence, it is no surprise that investors are almost always on the lookout for the next winners from among the hundreds of penny stocks in the market.
However, if one has to identify a promising stock, then he has to watch the market closely and do his own research quite thoroughly. Here is a look at two biotech stocks that should be watched closely by all investors.
Oramed Pharmaceuticals Hits New Highs
The first biotech stock that should be put into the watch list is that of Oramed Pharmaceuticals, Inc. (NASDAQ:ORMP). The company, which is engaged in developing oral drug delivery systems, announced highly positive results from the Phase 2b trial of its product ORMD-0801.
The product in question is an oral insulin treatment and if it is eventually approved then it would become the very first orally administered insulin product. Hence, the optimism around the product and the Oramed stock is perfectly understandable.
Over the course of the past two weeks, the stock has gained by as much as 135%. Moreover, the stock made a new 52-week high of $5.80 in Monday's trading session.
Clearside Biomedical Jumps 70% in 2-Week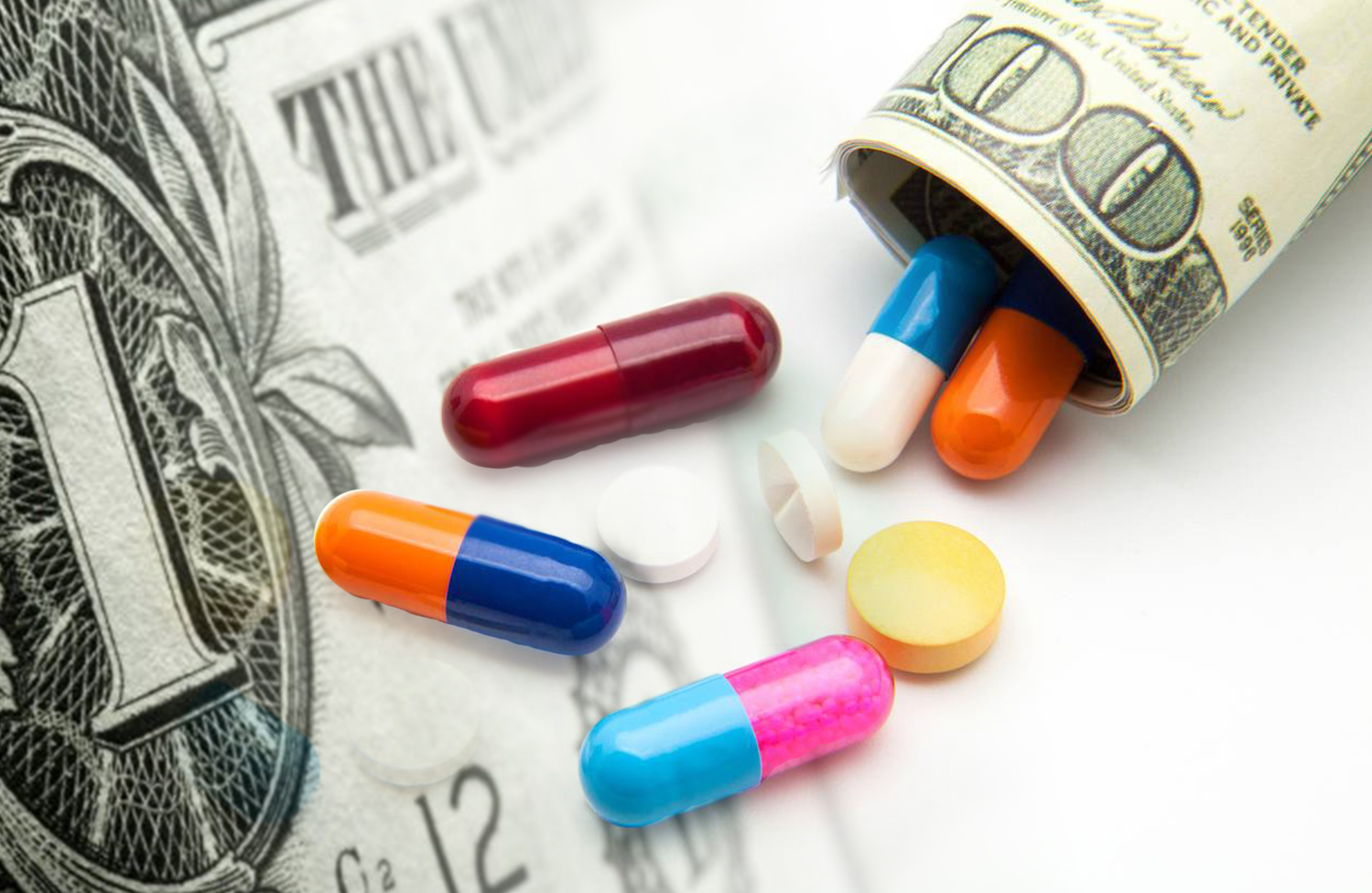 The other biotech stock that has enjoyed an impressive rally in recent times is that of Clearside Biomedical Inc (NASDAQ:CLSD). The company developed a specially designed suprachoroidal space (SCS) microinjection platform. It helps administer medicines to the eyes. One of the most important medicines in its pipeline, Xipere, treats macular edema. The disease can seriously affect a person's eyesight.
Earlier this year, the company announced that it had decided to postpone Xipere due to issues with its contractors. However, a complete response letter from the FDA in October revealed that the regulatory body needed more information about the medicine. The information demanded did not include anything that was related to the effectiveness of the medicine. The stock has gained 70% over the past two weeks.

Join Our Newsletter
Get stock alerts, news & trending stock alerts straight to your inbox!
We keep all user information pricate & promise to never spam.*
Search Stock Price (StockPrice.com)