Biotech IPOs Gain Momentum As Five More Companies File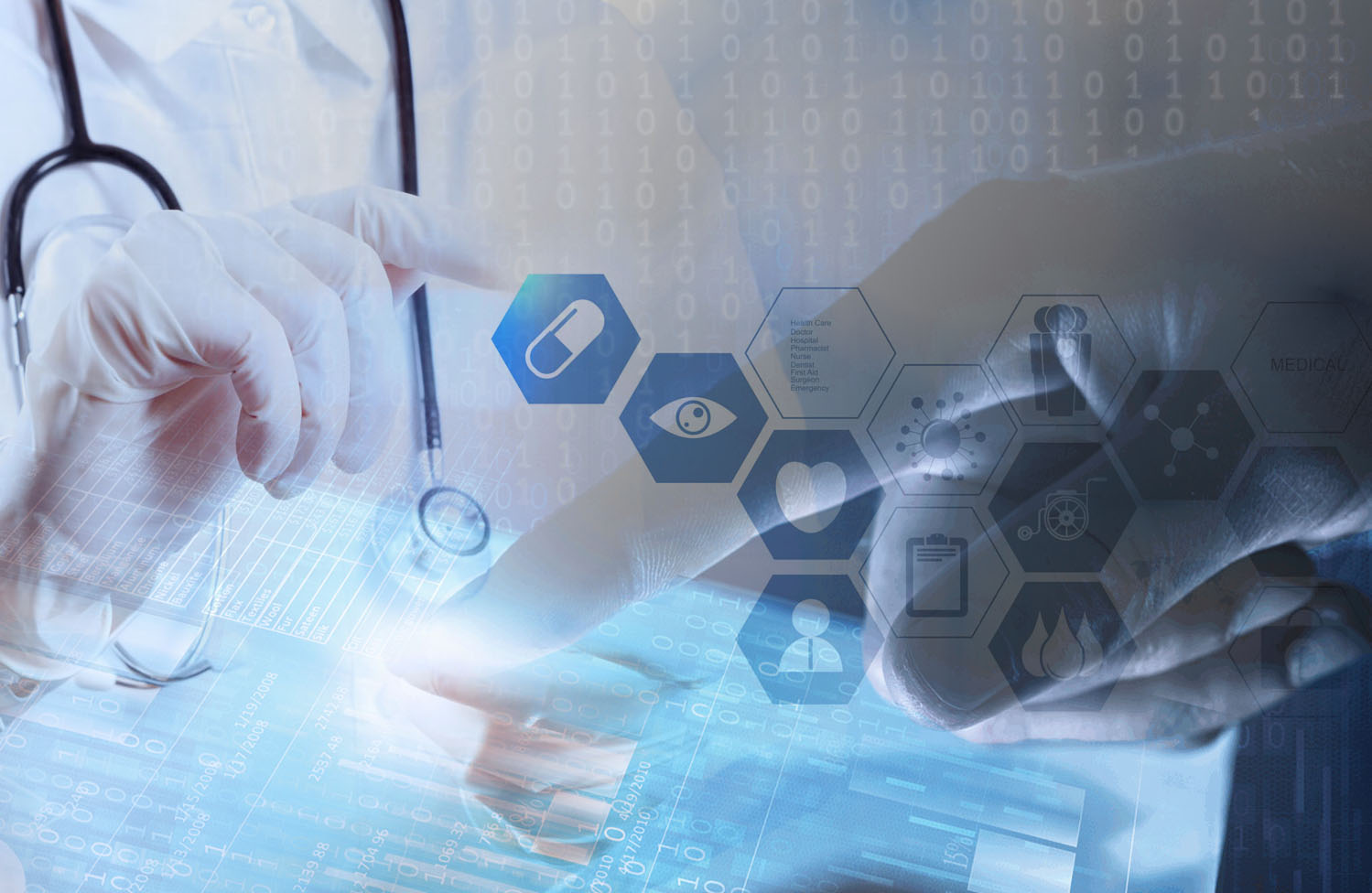 Biotech companies have been going public at a pretty impressive pace in the recent months and the trend is all set to continue as five more companies submitted their papers to the Securities and Exchange Commission on Friday last week. Here's a quick look at each of those five biotech companies.
Akero Therapeutics
The San Francisco based company is one of the few companies which is involved in the development of medicines for treating nonalcoholic steatohepatitis and currently there is no Food and Drugs Administration approved treatment for the condition. The company is targeting a valuation of $86 million in its initial public offering (IPO). The company plans to use the money raised from its IPO for middle stage studies.
Prevail Therapeutics
New York-based Prevail Therapeutics is involved in creating gene therapy medicines for neurodegenerative disorders and its main product is PR001, a treatment for Parkinson's disease. The company stated in its filing that the drug in question is also being tweaked to treat Gauche disease. The company is looking to get a valuation of $100 million and use the fresh capital to sponsor the next stage of studies with regards to PR001. It has already got FDA approval for clinical trials.
Dermavant Sciences
Dermavent, which is owned almost entirely (99% stake) by Roivant Sciences, is engaged in producing medicines for skin problems, acquired the license from its leading product from Glaxo. Roivant Sciences is engaged in compounds that have been discarded by big pharmaceutical companies and that same strategy seems to be in place at Dermavent.
Dermavent has also started Phase 3 testing for its lead product, that is meant for the treatment of psoriasis and is targeting an IPO valuation of $ 100 million. The money would be used to develop many other drugs that the company wants to bring in to the market.
BridgeBio
As far as the business model is concerned, BridgeBio is similar to Roivant and Dermavent, since it is also engaged in scouring for compounds that have been discarded by big pharma companies. The company is involved in creating experimental treatments meant for genetic problems and the company has a whole range of subsidiaries, who can use BridgeBio's resources but can also go off on their own if they want. The company has set its target on a valuation of $225 million in its IPO and are going to use the money to facilitate further research at subsidiaries.
Atreca
Last but not the least, Redwood City, California based Atreca has also filed its papers for an IPO, in which the company is seeking a valuation of $100 million. The company has developed its own proprietary technology that helps researchers in finding out antibodies and their targets.
The company claims that its technology has managed to discover as many as 1400 antibodies. The company's lead product ATRC-101 is an antibody that is meant for treating tumors and Arteca expects to submit its application to the FDA later on in 2019.
Biotech Stocks To Watch In June: Cara Therapeutics (CARA) & Intellia Therapeutics (NTLA)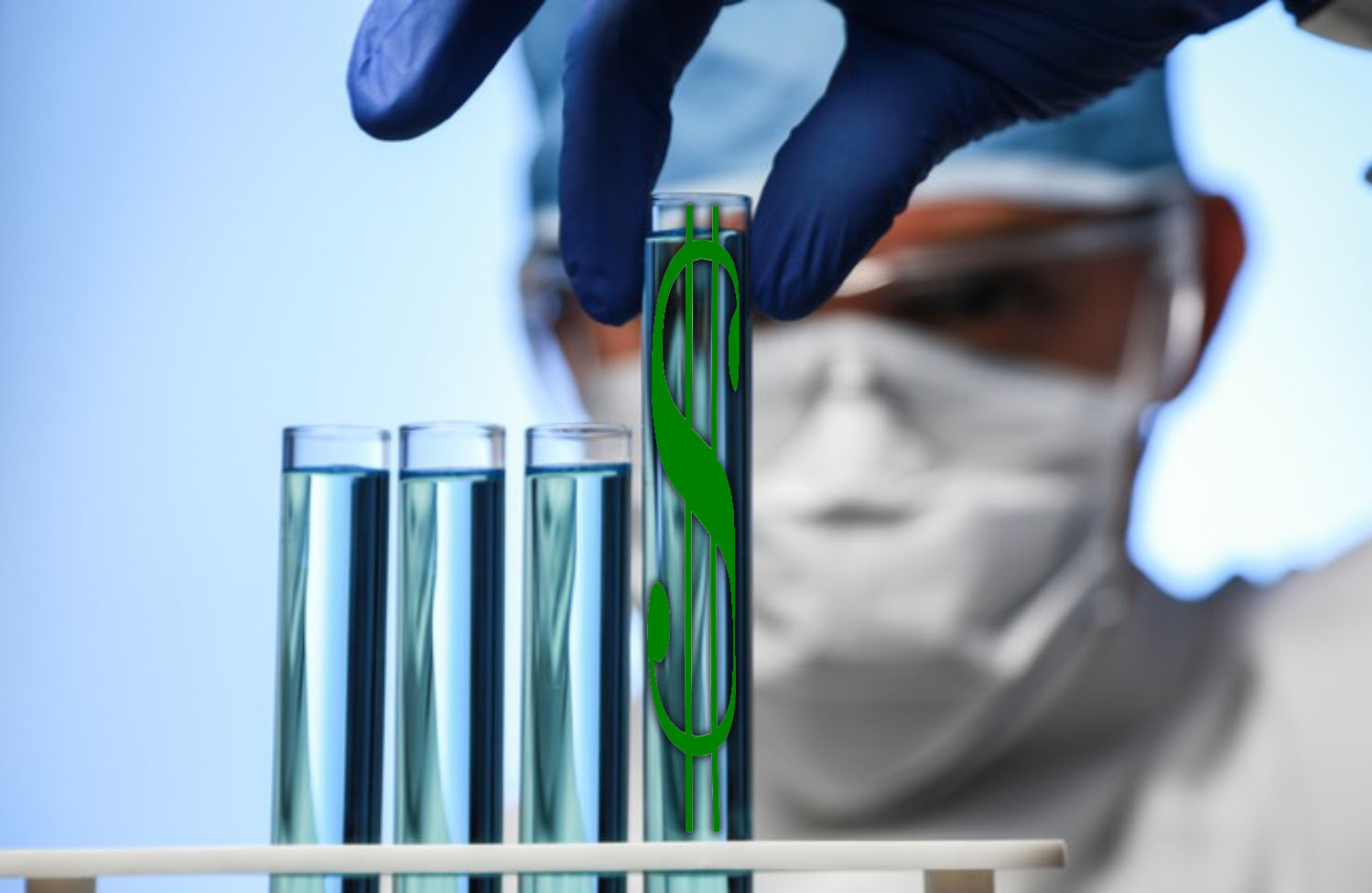 Among biotech companies, the competition between Cara Therapeutics Inc (CARA) and Intellia Therapeutics Inc (NTLA) has been an intriguing one. The two companies had been on the same level as far as the market cap goes during most of the year so far.
But Cara has now pulled ahead by as much as $150 million following positive data from its lead product candidate. That being said, it is also important to keep in mind that if an investor is looking at a long term investment, then the disparity in market cap between the two companies is a minor. Here's a look at the pros and cons of Cara and Intellia.
Cara Therapeutics (CARA)
Cara Therapeutics is currently on the rise. Its lead product candidate Korsuva injection delivered highly encouraging results in its Phase 3 trial. It's now believed that it would not be long before Cara has its first product on the market.
It is meant for the treatment of moderate-to-severe chronic kidney disease-associated pruritus. According to reports, the results were great. Another late-stage test is going to be conducted soon. The results could be announced by the end of this year. If Korsuve is approved, then it will be marketed by Fresenius Medical Care and Vifor Pharma Group.
Cara has entered joint ventures with those companies to market the product in the United States, Japan, and South Korea. An oral version of Korsuva is also in the pipeline and could prove to be another important development.
Intellia Therapeutics (NTLA)
Intellia Therapeutics (INTA) is involved in creating CRISPR gene editing therapies. It is a segment that has a lot of promise in the future. Even though the company is some years away from having anything on the market, the promise of gene editing therapy is exciting. So much so that Intellia has already found partners in big-ticket firms like Regeneron and Novartis.
Intellia is expected to file for FDA approval for the clinical study into its lead product NLTA-2001 in 2020. It is meant for the treatment of transthyretin amyloidosis, an uncommon genetic disease. Studies into the products have proven to be promising so far. The company is also working on a product to treat myeloid leukemia.
Now when it comes to choosing between Cara and Intellia, experts believe that the former could a better company. It's already on the verge of having an approved product on the market. Intellia, on the other hand, is likely to be some years away from winning approval.
Is Palatin Technologies (PTN) A Penny Stock To Buy Or Sell?
Will Shares Of Palatin Technologies (PTN) Head Higher As Biotech Stocks Rally This Month?
Biotech stocks are rallying this month. Despite the "pop and drop" this sector saw earlier in the year, June has been a big month for biotechnology companies and people investing in this sector.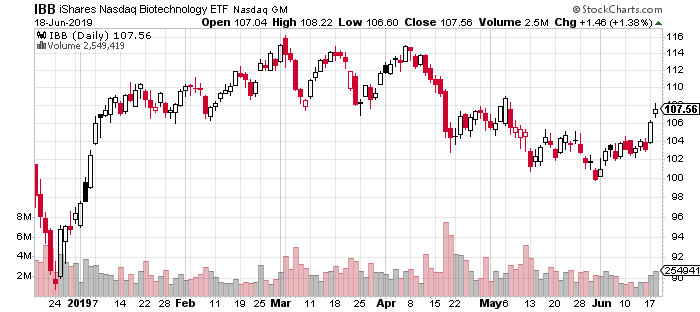 In fact, the iShares Trust Biotechnology ETF (IBB) has climbed by more than 8% since the start of June. This sector has been famous for producing volatile returns for investors. Furthermore, biotech penny stocks have increased that potential.
Palatin Technologies (PTN) Is A Biotech Penny Stock To Watch
One of the best performing penny stocks in the biotechnology sector this month has been Palatin Technologies Inc. (PTN). On January 2, this penny stock opened the year at $0.71 and has seen a 2019 high of $1.74. What's more is that even though PTN stock has consolidated, it has continued to trade above $1.20.
So what's all the excitement about? Palatin Technologies, Inc. is a biopharmaceutical company developing targeted, receptor-specific peptide therapeutics for the treatment of diseases with significant unmet medical need and commercial potential.
The company's main strategy is to develop products and then form marketing collaborations with industry leaders in order to maximize their commercial potential.
The recent excitement seems to have started in April after the company reported positive top-line results of its oral clinical study of PL-8177. The treatment is designed to address ulcerative colitis and other inflammatory bowel diseases.
"The main objective of the study was to demonstrate release of polymer-bound PL-8177 in the lower gastrointestinal tract after oral administration. Top line data showed favorable pharmacokinetics, and demonstrated PL-8177 was released in the lower gastrointestinal tract, supporting oral administration of PL-8177 using the delayed release polymer formulation."
New Milestones From Palatine Technologies (PTN) Triggers New Highs
After hitting new highs on May 17th after posting quarterly earnings, shares of PTN stock have consolidated. Regardless, the company continues to progress. Earlier this month the company obtained orphan drug designation for PL-8177. Yes, this is the same one that I talked about above when the company received positive topline results earlier in the year.
Why is orphan drug designation important? This is a good question especially if you're newer to biotech penny stocks or biopharmaceutical stocks, in general. In the exact words of the FDA:
"The Orphan Drug Act (ODA) provides for granting special status to a drug or biological product to treat a rare disease or condition upon request of a sponsor. This status is referred to as orphan designation (or sometimes "orphanstatus")."
Essentially it gives companies incentives above and beyond competitors. These incentives include a partial tax credit for clinical trial expenditures, waived user fees, and eligibility for 7 years of marketing exclusivity. The obvious response would be favorable, which has been seen in the market over the past few trading sessions.
Dr. Carl Spana, President and Chief Executive Officer of Palatin Technologies, said in a press release, "Unlike corticosteroids, immunosuppressive agents, and biological therapies targeting specific cytokines or receptors, melanocortin receptor 1 peptides work to resolve chronic inflammations and restore normal immune function. We look forward to initiating clinical trials with PL-8177 for non-infectious uveitis, a high medical need disease with limited treatment options."
But Here's Why Palatin Might Be Set For More Excitement
It's all about sex drive. You read that right. And something that hasn't really been fully publicized is this "big FDA date." You see on June 23rd, the application for Vyleesi (bremelanotide), a drug developed by Palatin and licensed to AMAG Pharmaceuticals (AMAG) will be up for review by the FDA as a New Drug.
Vyleesi is a novel melanocortin 4 receptor agonist under evaluation for restoring a natural sexual desire in premenopausal women with HSDD. Think of this like female Viagra. Will this become the sexiest biotech penny stock this month or will stock traders get blue balled?
Healthcare Penny Stocks To Watch: Driven Deliveries Inc. (DRVD), Biocept Inc. (BIOC), Cesca Therapeutics Inc. (KOOL), PhaseBio Pharmaceuticals Inc. (PHAS)
Healthcare penny stocks tend to be the largest movers among other penny stocks. This is mainly due to the amount of news they release. For example, any development in treatment becomes a news catalyst, which happens more often than other news.
Driven Deliveries Inc. (DRVD)
Driven Deliveries Inc. (DRVD) is primarily a technology company so why include it with other healthcare penny stocks? It is included because of what Driven's technology is capable of, delivering medical and recreational marijuana. Medical marijuana legality is sweeping across the US which is only expanding the future demand for the services Driven provides.
More studies are beginning to show the positive effects of marijuana in relation to stress and pain relief. These studies make Driven's recent announcement way more important. Driven revealed a partnership with Pure Ratios, a company selling 96-hour pain relief CBD and THC patches. This product is the only of its kind as it bypasses the digestive process and is absorbed directly into the bloodstream.
[REPORT] One of the Only Public Cannabis Delivery Services in the United States…Here's What To Know
Christian Schenk, CEO of Driven, stated, "We believe that our best-in-class delivery platform coupled with Pure Ratio's proven popular brands will provide a strong synergistic relationship between the companies. We look forward to expanding our customer base while increasing revenue and enhancing our overall brand recognition. Management has already identified several similar popular brands that it intends to add to our platform in the near future."
Biocept Inc (BIOC)
Biocept Inc (BIOC) is a healthcare company that uses liquid biopsy technology to assess several forms of cancer for physicians. Biocept has their own liquid biopsy platform known as Target SelectorTM which can analyze tumor markers.
Recently, Biocept announced a new Target SelectorTM platform for breast cancer. It is Biocept's second tumor-specific panel and will help target the second leading cause of death for women. In addition, Biocept's platform allows medical personnel to evaluate patients with metastatic breast cancer which is usually very difficult. This news has brought strong volume and a 11% pre-market move.
Cesca Therapeutics Inc. (KOOL)
Cesca Therapeutics Inc. (KOOL) is a medical device healthcare company for cell-based therapeutics. Cesca is an affiliate of the BoyaLife Group which is based out of China. Cesca is using its AutoXpress platform to meet the needs regarding cardio, vascular, and immune diseases.
One of Cesca's subsidiaries, ThermoGenesis, recently received approval for its Next-Gen AXP II System for cord blood processing. The AXP II System allows for the processing and storage of hematopoietic stem call concentrates. Also, multiple cord blood units can be processed in one centrifuge. Thanks to this approval, Cesca's stock increased by more than 40%.
PhaseBio Pharmaceuticals Inc. (PHAS)
PhaseBio Pharmaceuticals Inc. (PHAS) is a biopharmaceutical company whose primary goal is creating and selling treatments to orphan diseases. Their primary drug is called PB2452 which reverses antiplatelet activity. PB2452 recently received positive preliminary results from Phase 2a clinical trial. These results pushed the stock from $12.19 to $14.08 on June 18th.
"If approved, PB2452 could help address these critical unmet medical needs by enhancing the safety profile of ticagrelor, which has the potential to become the only antiplatelet therapy on the market with a specific reversal agent. We look forward to reporting full results from the Phase 2a trial at an upcoming medical congress."

John Lee, M.D., Ph.D., Chief Medical Officer of PhaseBio
---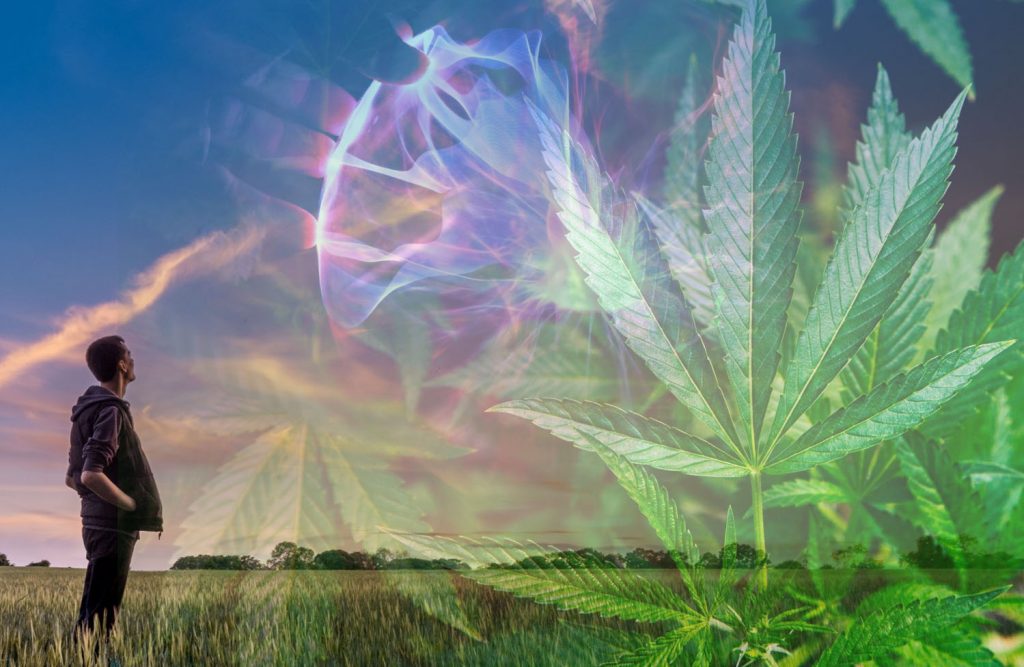 Search Stock Price (StockPrice.com)