Cannabis In The Digital Age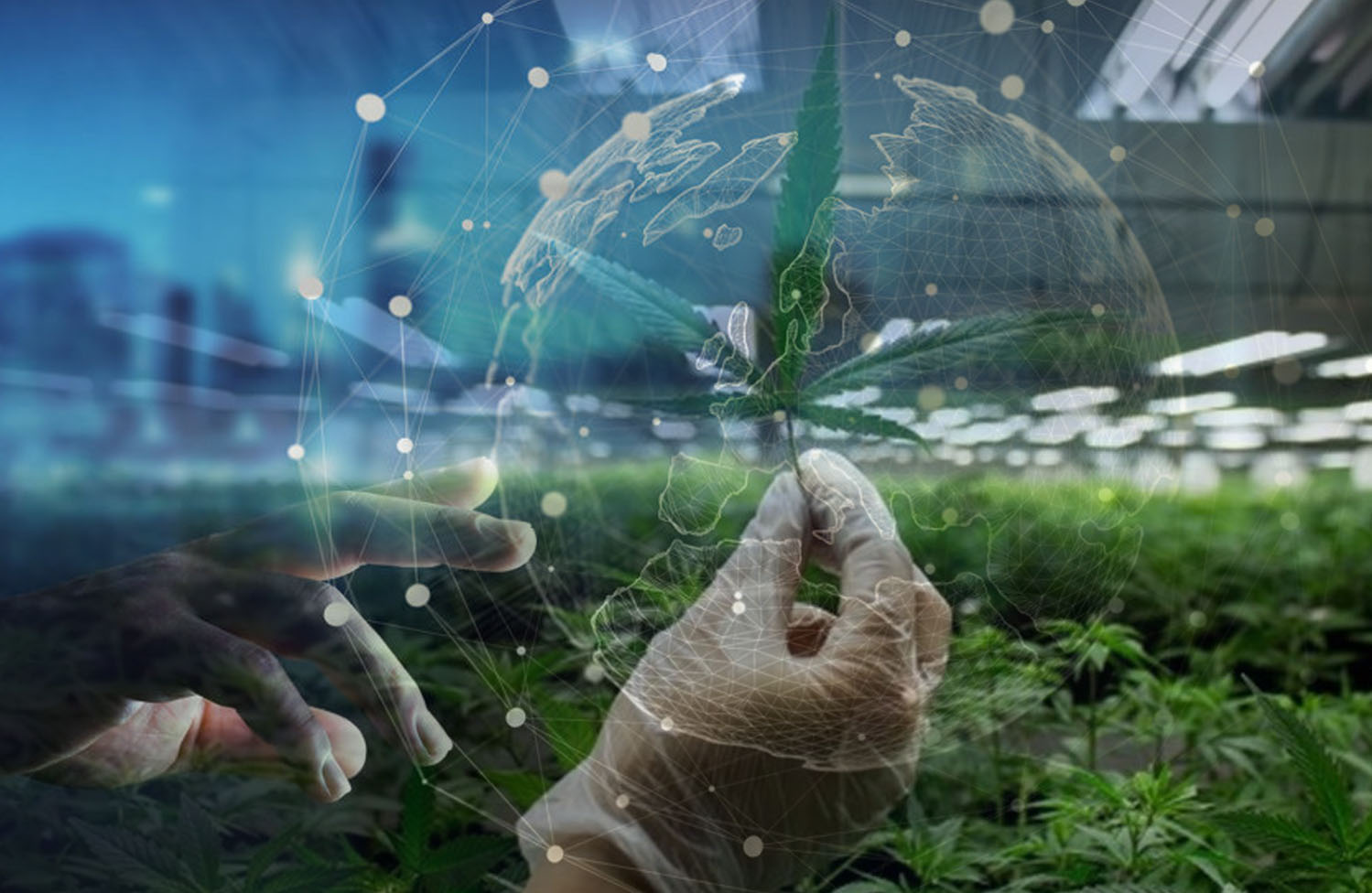 It should come as no surprise that the world is constantly changing before our very eyes. What was new and exciting yesterday has since been replaced by something sleeker, faster, and more efficient. While some argue that humans are doomed to a life of dissatisfaction, I humbly disagree. I posit that we are determined to constantly improve the quality of life, and this is made possible by creativity, innovation, and problem-solving through inventive means.
Back in the day, when traveling by horseback became inefficient, we invented the steam-powered vehicle, ultimately morphing into the cars and buses that fly down streets and highways around the world. Though we are always hot to discover the newest device or technological advancement, there are still issue areas where the world is very much behind in terms of understanding. 
When speaking about the future of the global marijuana industry, the topic is quite polarizing. Those who are pro-legalization advocate for the potential benefits of incorporating medicinal cannabis into the healthcare industry, as well as economic opportunities for governments via tax revenue. Individuals who are anti-cannabis refer to the plant as the "gateway drug," and completely negate any possible future where weed is globally legalized.
Respecting all opinions, I must say that cannabis is no longer associated with a community of stoners and hippies, in fact, its quite the opposite. Recent reports suggest that the cannabis industry is projected to be valued at $57 billion over the next ten years, a number potentiated by the notion that the cannabis industry is constantly evolving. In line with the evolution of the industry are companies working to increase access to cannabis products for consumers. 
ParcelPal Technology Inc (PKG) (PT0.F) (PTNYF) is one such company which, through the use of their on-demand delivery app, is determined to help consumers easily procure a variety of cannabis products. The Company has made a name for itself in the delivery app market because of their platform's ease of use and the alleviation of stress for consumers who simply don't have the time to travel to the store, wait in line, and head home. Through the use of ParcelPal Technology Inc (PKG) (PT0.F) (PTNYF)'s smartphone app, customers simply shop, choose the items they want, and pay. Within the hour, a ParcelPal courier will pick up the order and deliver it to the customer's indicated drop-off location. 
ParcelPal Technology Inc (PKG) (PT0.F) (PTNYF)'s executive leadership team recognized the growth potential of the cannabis sector early on, and has made several strategic investments to built out its delivery operations to include cannabis delivery. Earlier this month, the Company announced that it has signed a cannabis distribution agreement with Kiaro, a Vancouver-based cannabis retailer.
The Company has also completed an additional cannabis distribution agreement with Kiaro for the delivery of cannabis products through Kiaro's physical and digital retail channels. Their distribution initiative will allow for the joint development of an optimal roadmap for the distribution of adult use cannabis, ultimately creating the 'Amazon Effect' within the cannabis industry.
Amid ParcelPal Technology Inc (PKG) (PT0.F) (PTNYF)'s announcement of plans to integrate cannabis delivery into their operations, the Company made a point to explain that customers who order cannabis products through the ParcelPal platform will still be required to upload and verify their identities. Users that are under the age within their jurisdictions will not be allowed into this vertical on the application. The identity verification system ensures that the person is of age and that the identity is in fact real, and it is checked twice – once before and once upon delivery.
Following the announcement of the distribution agreement, Kelly Abbot, Chief Executive Officer of ParcelPal Technology Inc (PKG) (PT0.F) (PTNYF), said, "we are extremely excited to sign a distribution agreement with Kiaro and we will immediately begin planning and executing for all last mile operations. Our objective is to become the Uber of cannabis in Canada and this takes us one step closer to our goal. Cannabis delivery is expensive and often through antiquated courier services – with consumers waiting over a week to receive their items. With ParcelPal, customers will receive their cannabis products safely within an hour. Our technology enables seamless integration with any cannabis retail outlet or eCommerce platform."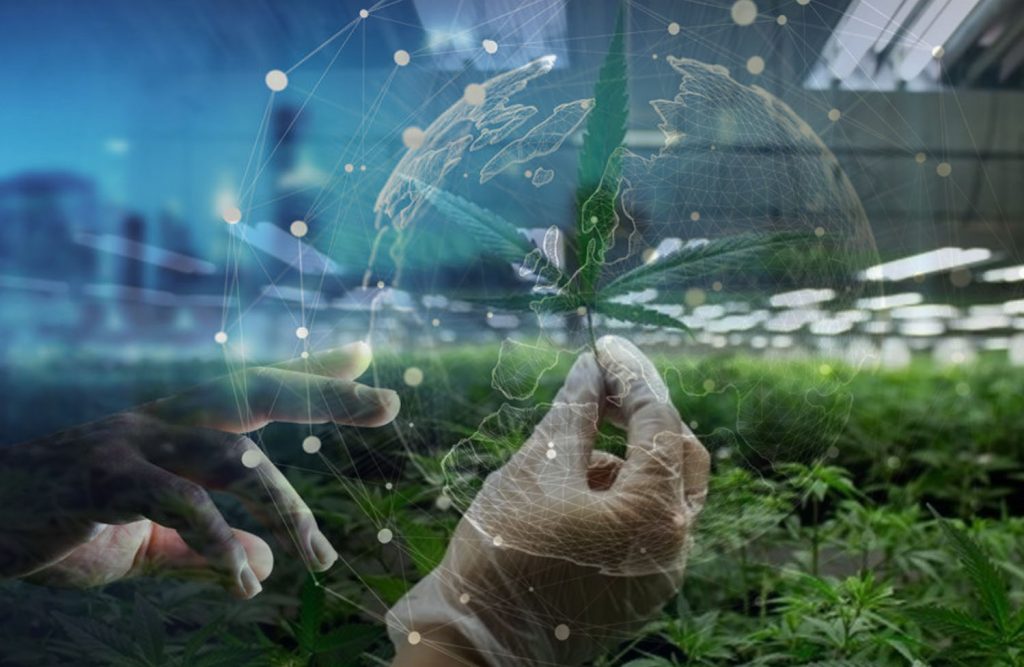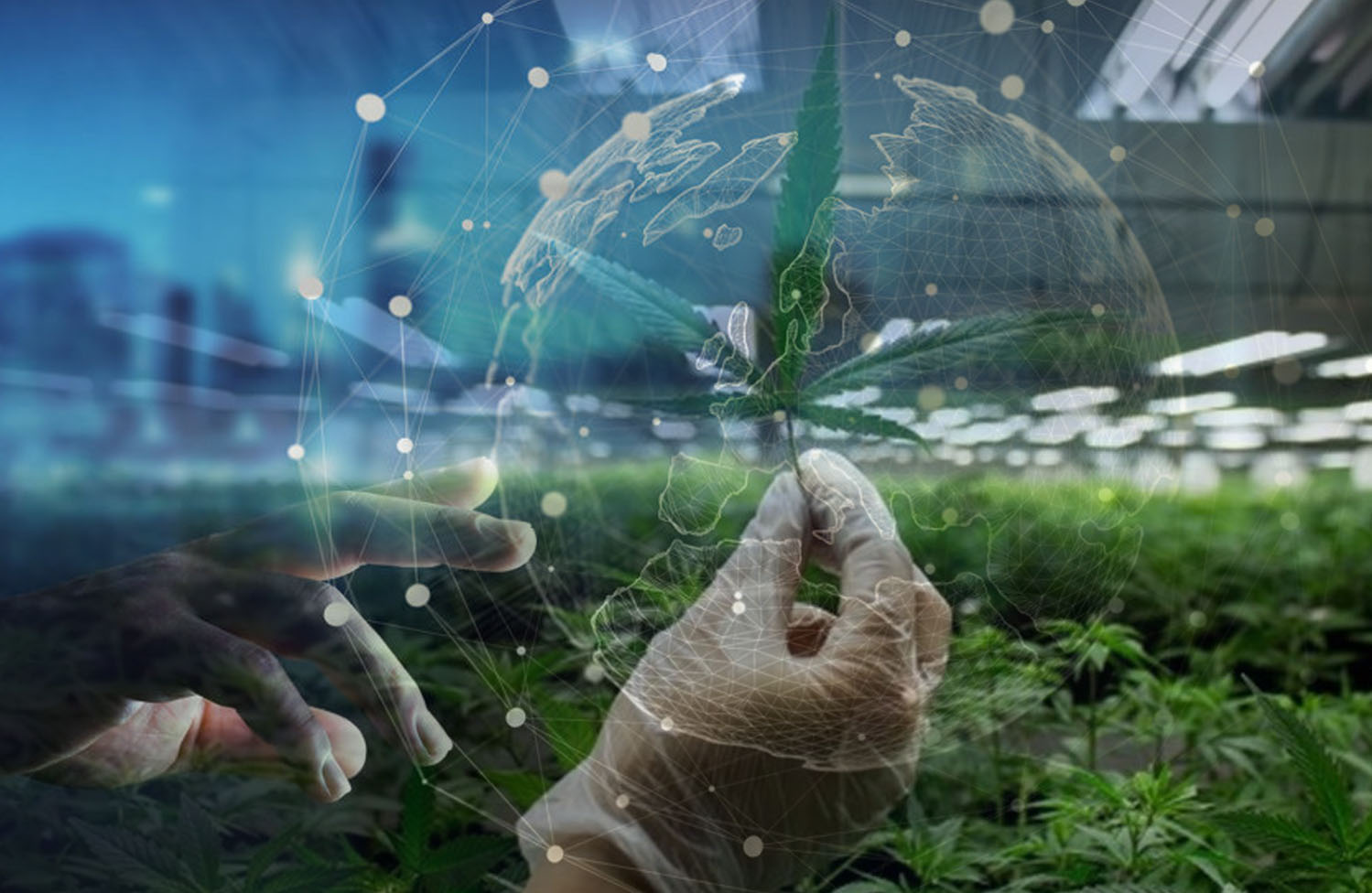 Midam Ventures has been compensated $75,000 per month by a ParcelPal Technology, Inc. for a period beginning September 1, 2018 and ending February 1, 2019 to publicly disseminate information about (PTNYF/PKG) to publicly disseminate information about (PTNYF/PKG). Midam Ventures has been compensated $100,000 by Parcel Pal and has extended coverage to April 1, 2019. We may buy or sell additional shares of (PTNYF/PKG) in the open market at any time, including before, during or after the Website and Information, provide public dissemination of favorable Information. We own zero shares. Please click here for full disclaimer.

4 Security Penny Stocks To Watch
As Threats Arise, Security Stocks Take Center Stage In 2019
With the Federal Reserve's meeting coming, the general market is bracing for anything. Meanwhile, penny stocks are continuing to climb at absurd rates. Trading penny stocks as of late has brought many investors fruitful profits and they look to continue this trend. Here are some security penny stocks to watch for the remainder of June 2019:
Security Penny Stock #1

Liberty Defense Holdings (SCAN.V)


Market Cap: $46.404M

Liberty Defense Holdings Ltd. (SCAN.V) is a security company looking to take the industry into the next century. Liberty's HEXWAVE product is a 3-dimensional scanning device that can detect weapons and threats of any kind. The product can do this both with speed and discretion ensuring privacy for citizens.

Liberty signed a Memorandum of Understanding with the soccer team FC Bayern München to beta test HEXWAVE in their arena. They join an ever-growing list of places that have signed MOU's to beta test Liberty's product. This MOU expands its ability to comply with and test the market requirements for their product internationally.
"The reception to our HEXWAVE product has been fantastic and we are excited about working alongside FC Bayern Munich, a team that is a household name in both Europe and North America, […] Our ability to deploy in both indoor and outdoor settings, with covert and overt applications, sets us apart and has also been driving increasing interest from the market."

Bill Riker, CEO of Liberty
---
Security Penny Stock #2

Magal Security Systems (MAGS)


Market Cap: $101.371M

Magal Security Systems Ltd. (MAGS) provides security solutions both online and physical. Some services provided include identifying potential security problems, integrating new systems, and custom designs for any type of security needs.

Recently, Magal received a $5.5 million contract for its advanced perimeter intrusion detection system. The system prevents people from illegally crossing border fences and walls.

Dror Sharon, CEO of Magal, stated, "Magal is a world leader in perimeter intrusion technologies. Our growing wins of orders such as this – providing sensors for active international borders, is due to the decades of experience that we have in providing systems that have more than proven themselves in-the-field."
---
Security Penny Stock #3

Rekor Systems (REKR)


Market Cap: $27.502M

Rekor Systems Inc. (REKR) is a company that has developed surveillance technology to enhance public safety, banking, and traffic management. Primarily, the company takes their advanced software, which utilizes machine learning and upgrades IP cameras to the next level. This reduces the cost when collecting highway tolls and helps manage traffic congestion.

Throughout June, Rekor Systems has been gaining recognition and application across the US. On June 3rd Rekor obtained a contract to start deploying its Mobile LBR-2 vehicle recognition systems. After this deployment on the 3rd, the LPR-2 system North Carolina law enforcement placed an order. On June 12th, Colorado highway authorities chose Rekor's cloud system called NUMERUS to read enhance their license plate reading.
---
Security Penny Stock #4

BIO-key International (BKYI)


Market Cap: $18.03M

BIO-key International Inc. (BKYI) is a security technologies company that is pushing past the limits of fingerprint scanning. BIO-key provides a plethora of finger scanning products that provide security for your computer, hard drive, and the government. They have a partnership with Microsoft to develop biometric sign-in for Windows 10.

The company recently announced that a foreign defense ministry ordered more BIO-key deployment for secure access to Microsoft applications.
"We were delighted that such a capable and prestigious technology team determined that BIO-key met their security and scalability requirements and have now made follow-on investments to grow their user base. Defense Ministries are constant targets of cyber-attacks, and we are glad to help them step up authentication to the highest assurance with NIST-verified accuracy and FIPS compliance."

Jim Sullivan, SVP of BIO
---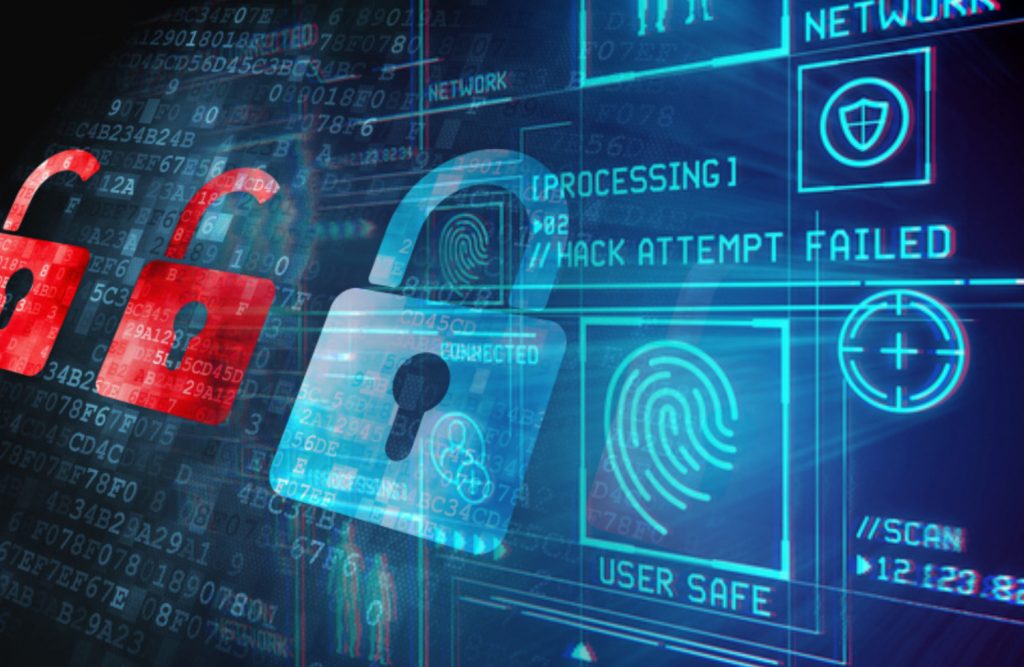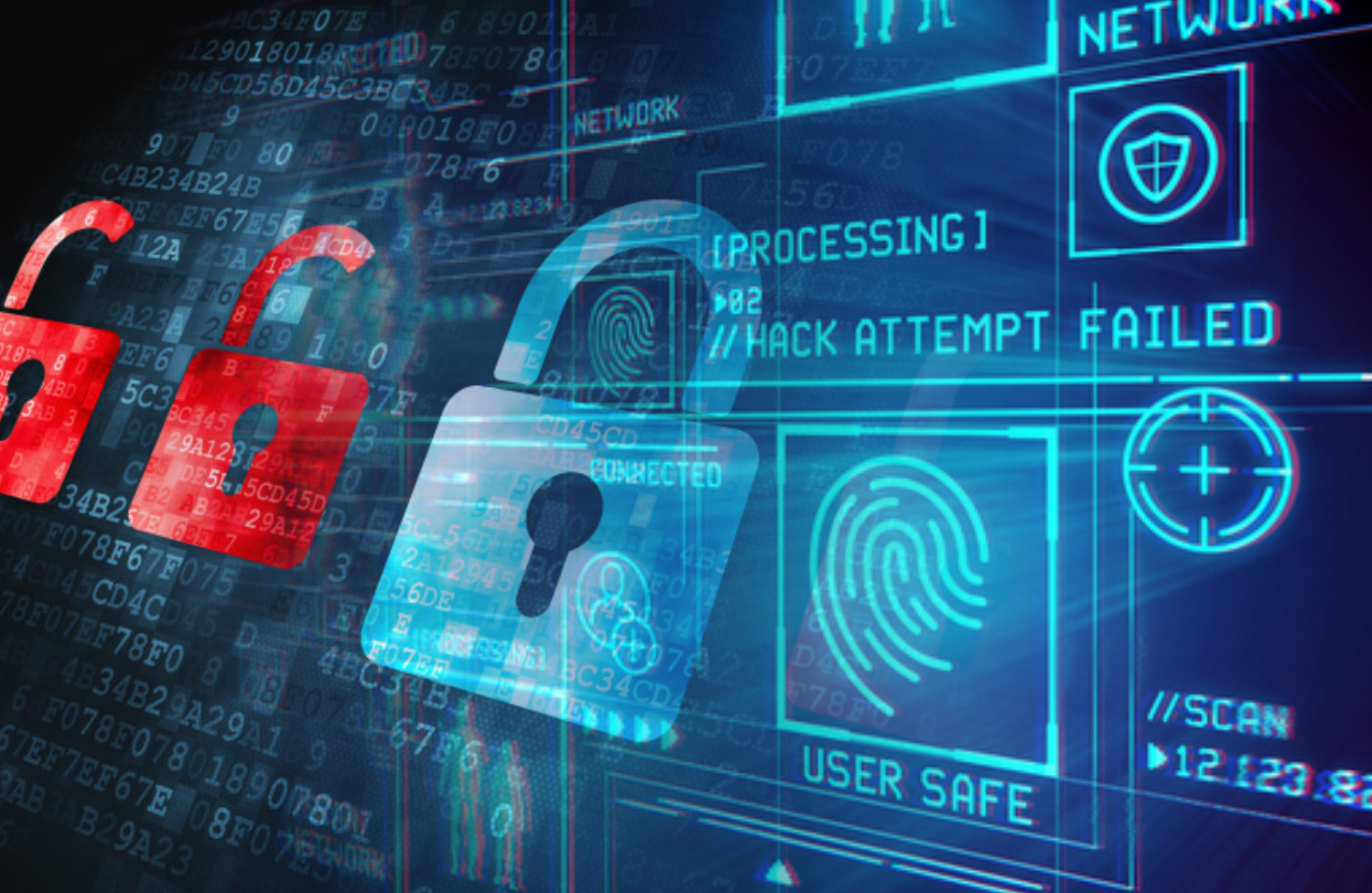 Stock Price Pre Market Update – June 19, 2019
Big Investments Are Signaling The Green Light For A 'Hot Market' With Cancer-Fighting Stocks
---
How Tech Is Making Life Easier?
---
Healthcare Penny Stocks To Watch
---
Is Palatin Technologies (PTN) A Penny Stock To Buy Or Sell?
Is Palatin Technologies (PTN) A Penny Stock To Buy Or Sell?
Will Shares Of Palatin Technologies (PTN) Head Higher As Biotech Stocks Rally This Month?
Biotech stocks are rallying this month. Despite the "pop and drop" this sector saw earlier in the year, June has been a big month for biotechnology companies and people investing in this sector.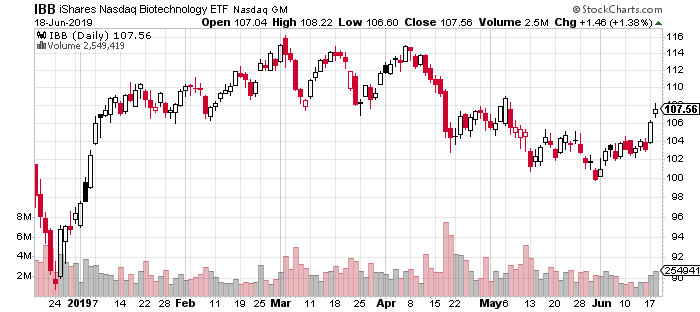 In fact, the iShares Trust Biotechnology ETF (IBB) has climbed by more than 8% since the start of June. This sector has been famous for producing volatile returns for investors. Furthermore, biotech penny stocks have increased that potential.
Palatin Technologies (PTN) Is A Biotech Penny Stock To Watch
One of the best performing penny stocks in the biotechnology sector this month has been Palatin Technologies Inc. (PTN). On January 2, this penny stock opened the year at $0.71 and has seen a 2019 high of $1.74. What's more is that even though PTN stock has consolidated, it has continued to trade above $1.20.
So what's all the excitement about? Palatin Technologies, Inc. is a biopharmaceutical company developing targeted, receptor-specific peptide therapeutics for the treatment of diseases with significant unmet medical need and commercial potential.
The company's main strategy is to develop products and then form marketing collaborations with industry leaders in order to maximize their commercial potential.
The recent excitement seems to have started in April after the company reported positive top-line results of its oral clinical study of PL-8177. The treatment is designed to address ulcerative colitis and other inflammatory bowel diseases.
"The main objective of the study was to demonstrate release of polymer-bound PL-8177 in the lower gastrointestinal tract after oral administration. Top line data showed favorable pharmacokinetics, and demonstrated PL-8177 was released in the lower gastrointestinal tract, supporting oral administration of PL-8177 using the delayed release polymer formulation."
New Milestones From Palatine Technologies (PTN) Triggers New Highs
After hitting new highs on May 17th after posting quarterly earnings, shares of PTN stock have consolidated. Regardless, the company continues to progress. Earlier this month the company obtained orphan drug designation for PL-8177. Yes, this is the same one that I talked about above when the company received positive topline results earlier in the year.
Why is orphan drug designation important? This is a good question especially if you're newer to biotech penny stocks or biopharmaceutical stocks, in general. In the exact words of the FDA:
"The Orphan Drug Act (ODA) provides for granting special status to a drug or biological product to treat a rare disease or condition upon request of a sponsor. This status is referred to as orphan designation (or sometimes "orphanstatus")."
Essentially it gives companies incentives above and beyond competitors. These incentives include a partial tax credit for clinical trial expenditures, waived user fees, and eligibility for 7 years of marketing exclusivity. The obvious response would be favorable, which has been seen in the market over the past few trading sessions.
Dr. Carl Spana, President and Chief Executive Officer of Palatin Technologies, said in a press release, "Unlike corticosteroids, immunosuppressive agents, and biological therapies targeting specific cytokines or receptors, melanocortin receptor 1 peptides work to resolve chronic inflammations and restore normal immune function. We look forward to initiating clinical trials with PL-8177 for non-infectious uveitis, a high medical need disease with limited treatment options."
But Here's Why Palatin Might Be Set For More Excitement
It's all about sex drive. You read that right. And something that hasn't really been fully publicized is this "big FDA date." You see on June 23rd, the application for Vyleesi (bremelanotide), a drug developed by Palatin and licensed to AMAG Pharmaceuticals (AMAG) will be up for review by the FDA as a New Drug.
Vyleesi is a novel melanocortin 4 receptor agonist under evaluation for restoring a natural sexual desire in premenopausal women with HSDD. Think of this like female Viagra. Will this become the sexiest biotech penny stock this month or will stock traders get blue balled?
Search Stock Price (StockPrice.com)