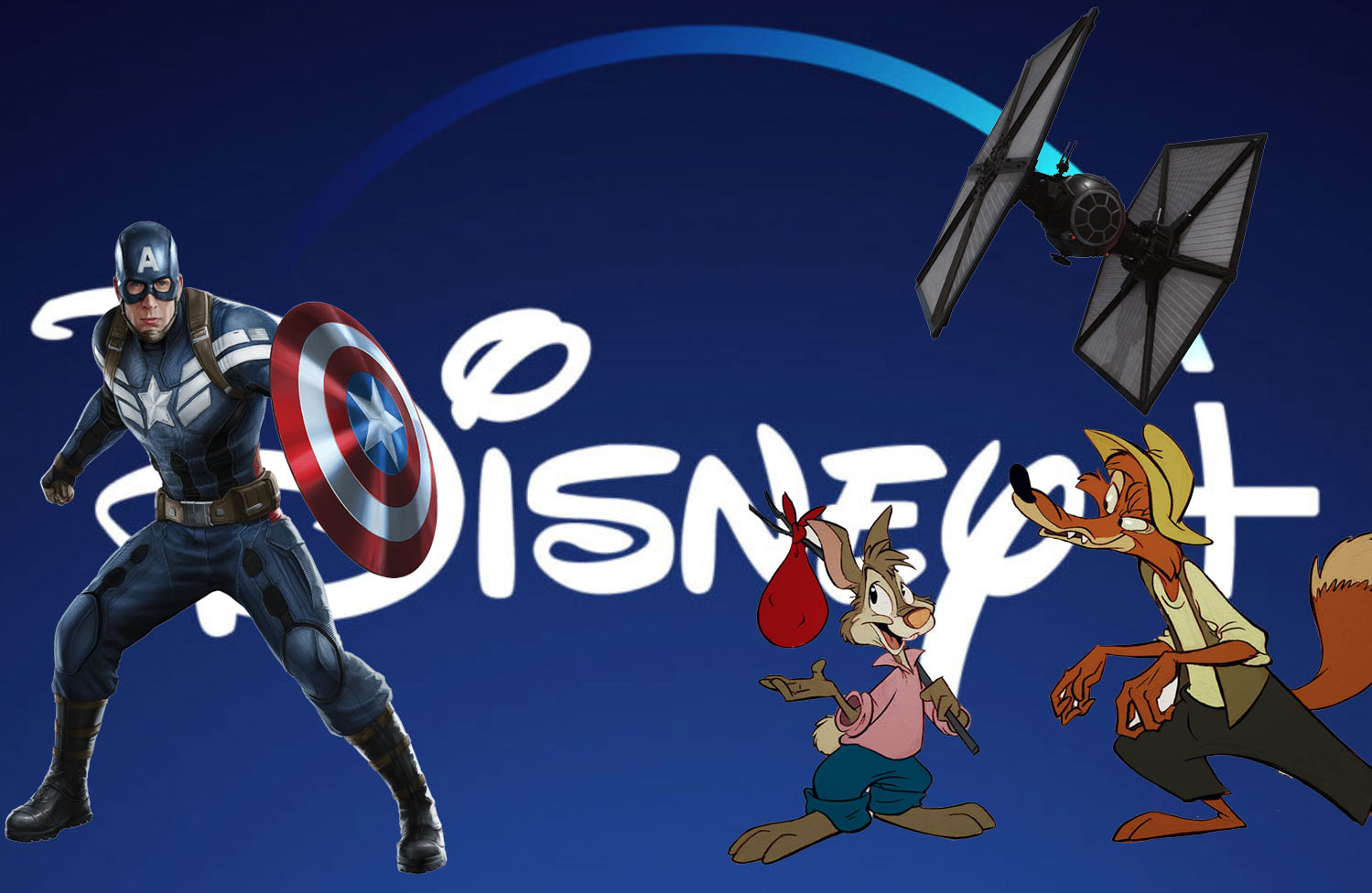 Life was much simpler when we were younger and a killer Friday night meant inviting friends over for pizza and turning on the tv to find that Disney (DIS) channel was airing one of their famous Disney Channel Original Movies, or "DCOMs," for people in the know. These iconic films taught us youths the many life lessons that would allow us to grow into the adults that we are today.
For example, in the film, "Smart House," we learned the importance of never growing too dependent on technology lest it rise against us and try to take over. In "Moto-Crossed," we were taught about gender stereotypes and that women deserve to be respected in all sports, especially in professional dirt bike racing. All in all, these films were a testament to Disney's commitment to shaping the lives of young people through creative, colorful content. 
Ultimately, these films were placed in the Disney Vault, a secret location containing limited releases of other Disney (DIS) films that rarely saw the light of day. When Disney (DIS) would release a film from their vault, consumers would go crazy and buy these DVDs and VHS tapes to add to their home video collections, but the era of streaming killed the DVD star.
The age of sites like Netflix (NFLX), Amazon Prime Video (AMZN), and others have buried discs and tapes far beneath the Earth's surface, with no intention of letting them see the light of day. Several months ago, Bob Iger, Disney's (DIS) Chief Executive Officer, shared with the world that the wonderful world of Mickey Mouse, Space Mountain, and Hannah Montana would soon have a place on the Company's streaming platform, "Disney +." 
Given the cult affinity for films from the Disney (DIS) vault, Bob Iger announced at the Company's most recent shareholder meeting, that the Disney + streaming service would include the "entire Disney motion picture library," including films currently resting peacefully in the vault. 
"The service, which I mentioned earlier is going to launch later in the year, is going to combine what we call library product, movies, and television, with a lot of original product as well, movies and television. At some point fairly soon after launch it will house the entire Disney motion picture library , so that movies that you speak of that traditionally have been kept in a vault and brought out basically every few years will be on the service…"

–Bob Iger, Chief Executive Officer, Disney 
Iger made it clear to shareholders, as well as the informed public, that certain films would not be made available to Disney + users, due to the fact that some content reflects the Company's dark past. Believe it or not, there was a time when Disney (DIS) produced Nazi-related propaganda in the 1940s, which featured Donald Duck sporting a mustache akin to a certain despicable character from history. In addition to these cartoons, Disney (DIS) will be removing Song of the South from its film offerings because, as Bob Iger has said on countless occasions, the film is both "antiquated" and "fairly offensive." 
All in all, Disney's (DIS) library of content, which now includes all films from the Marvel cinematic universe, as well as the Star Wars movies, deserves to be made available to the public, and streaming sites will only increase in popularity as time continues. Assuming the deal goes through, Disney (DIS) will also own 21st Century Fox, and with that, they'll own 60% of Hulu, giving the Company a real shot at taking on Netflix (NFLX) and Amazon (AMZN). 
Facebook Gives User Passwords Out Like Candy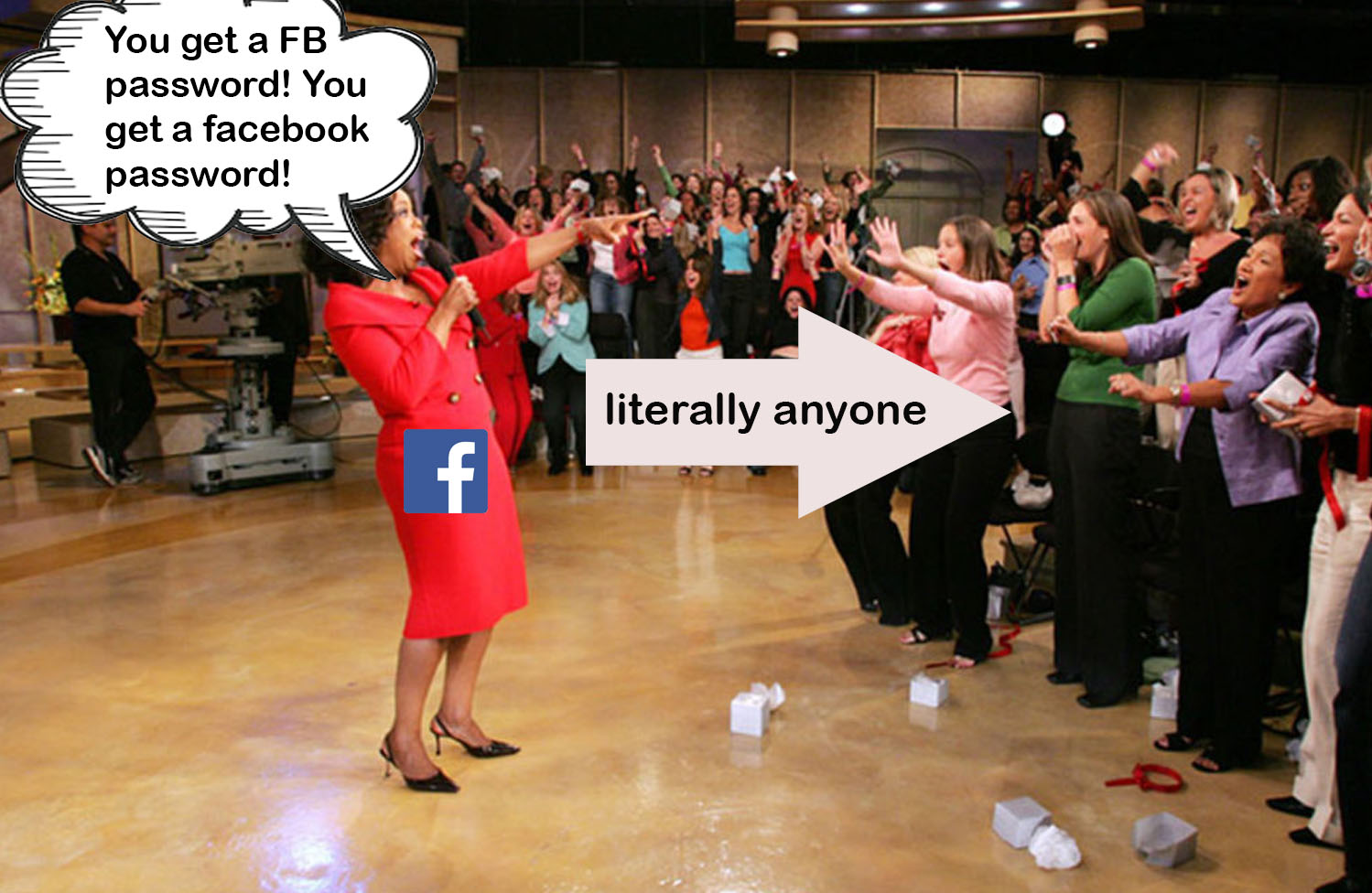 We've all become slaves to our social media accounts, there's truly no denying of this fact. I know people, who will remain anonymous at the risk of any one of you going to their house and judging them publicly, who care more about the amount of followers they have on Instagram (FB) than the amount of credit card debt they're currently drowning in. For one reason or another, we are enamored with the vanity that is social networking. Sticking with the Insta example for a moment, if someone posts a perfectly edited photo of themselves sipping on a glass of rose in Europe, we automatically assume they have it all, but, in actuality, this person may be severely depressed. Also, its likely that their "perfect photo" took twenty minutes to get just right. 
Though humanity is truly addicted to various social platforms, it's not the fault of the consumer, but more so the companies responsible for creating sites and applications that are so captivating. Not only are they fun to use, but these applications require our personal information, so its only natural that we're constantly checking our profiles to see what's being done with our data. Having said that, tech companies do a pretty solid job of convincing us that our information is completely safe, without any possibility of a breach, that is, until a data breach takes place.
Facebook (FB) is one such social media company that just cannot seem to catch a break, whether it's their own fault or otherwise. To be fair, you, as the largest social media platform in the universe, partner up with consulting firm who lied about their intentions to perform psychological research on 270,000 but ended up selling user data from 50 million profiles to help the Republican Party take the 2016 election, it's completely justifiable that you catch flack from the media. 
After months of silence, it would seem that Facebook (FB) needs to tear down their "days since last incident" counter and start all over. The Company confirmed Thursday in a blog post, that during a routine security review in January, they found "that some user passwords were being stored in a readable format within their own internal data storage systems." 
In an attempt to dissuade the likely onslaught of internet rage from angry Facebook (FB) users, and other callous trolls, the Company tried to explain themselves.
"To be clear, these passwords were never visible to anyone outside of Facebook and we have found no evidence to date that anyone internally abused or improperly accessed them. We estimate that we will notify hundreds of millions of Facebook Lite users, tens of millions of other Facebook users, and tens of thousands of Instagram users…"

–Facebook official statement regarding recent password breach 
According to recent statistics regarding Facebook's (FB) password announcement, as many as 600 million users could be affected — roughly 20% of Facebook's user base, but Facebook (FB) has yet to confirm these numbers. 
Putting it as plainly as can be, data breaches are not an attractive look for any company, especially one that has been in the spotlight for potentially helping foreign entities interfere with domestic politics. One would think that Mark Zuckerberg, Chief Executive Officer and Founder of Facebook (FB), would guide his company in a safer direction, and tighten up the loose screws. Nevertheless, he is one of the richest people on the planet and I'm sure he knows what he's doing. 

Virtual Care Will Improve Patient Access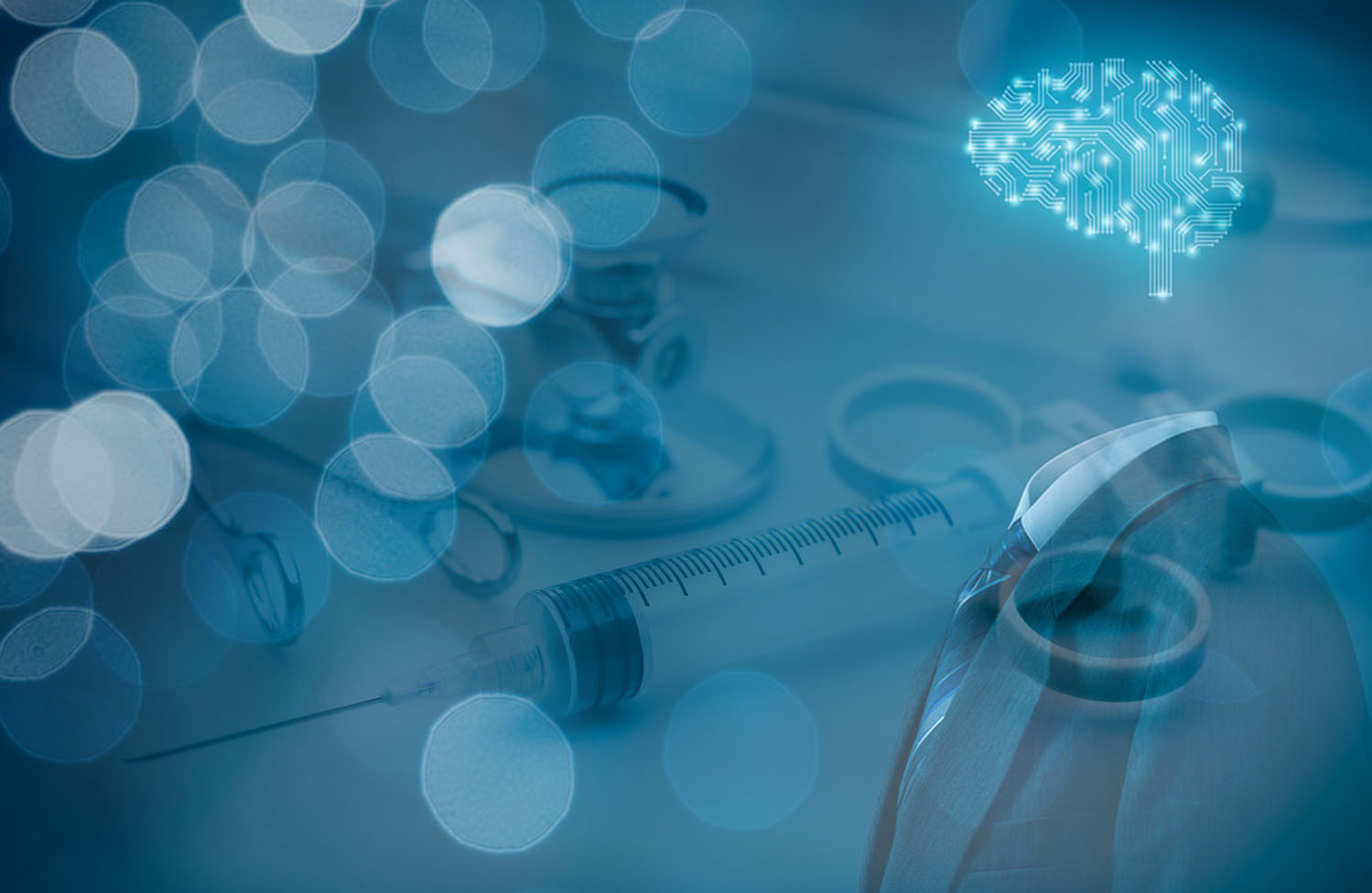 The global healthcare industry is changing faster than most of us can keep track, but the bright side is that these changes are meant to improve our quality of life. Over time, healthcare providers have worked with in collaboration with the tech industry to incorporate technological advancements to allow for medical practices to keep up with the times. While many of these medical innovations are exciting and demonstrate that the healthcare industry will progress into the future, the issue is that inequities exist amid the global healthcare system. 
According to recent statistics, as many as 57 million Americans live in a rural location, resulting in decreased access to primary care physicians and hospitals. Given that domestic population numbers increase on a daily basis, we are seeing a drastic clinician shortage across the nation, and patients in rural regions suffer even greater consequences because of this. The data suggests that the patient-to-physician ratio in rural areas is roughly 39 physicians per 100,000 people, according to statistics from the National Rural Health Association.
In an effort to close care gaps caused by geographical obstacles, healthcare providers are investing in telemedical technologies to allow patients to connect with doctors without the need for traveling a far distance to a clinic or hospital. Companies in the healthcare sector have focused their resources on implementing virtual healthcare into their care offerings. What's astounding about virtual health tech is that it allows providers to broadly expand their ability to treat more patients, allowing for a more connected, coordinated care framework. 
Premier Health Group Inc. (OTC: PHGRF) / (CSE: PHGI) / (6PH.F), a company focused on developing innovative approaches that combine human skill-based expertise with emerging technologies to provide the best possible care solutions for their patients, yesterday announced that the Company will be launching a range of virtual and remote services to be offered to its network of primary clinics, including nurses, medical office assistants and office managers. Per the details of the announcement, the initial launch will focus on current Juno EMR clients in British Columbia with plans to roll out to other provinces by the end of Q2 2019.
Considering the amount of family physicians retiring and/or burning out, high-fixed overhead and a dwindling amount of business support represent major deterrents to recruiting young doctors to take over private practices. Through Premier Health Group Inc. (OTC: PHGRF) / (CSE: PHGI) / (6PH.F)'s implementation of virtual care and remote services will increase the clinics billings revenue by allowing physicians to be dedicated to seeing patients while reducing the clinic's fixed labor cost. In some cases, where smaller clinics don't have the resources for adequate patient follow-up, implementing an automatically-prompted and systematic process could significantly improve the quality of care and improve patient health outcomes.
Following the announcement, Dr. Essam Hamza, Chief Executive Officer of Premier Health Group Inc. (OTC: PHGRF) / (CSE: PHGI) / (6PH.F), said, "from my own clinical experience, I see the benefit of offering these services to other privately-owned clinics. We have successfully integrated shared resources across our four HealthVue Medical clinics. With rising labour costs, many clinics simply cannot afford dedicated staffing. With our recent acquisition of Cloud Practice, we have the opportunity to provide virtual and remote services to the 287 clinics currently using Juno EMR."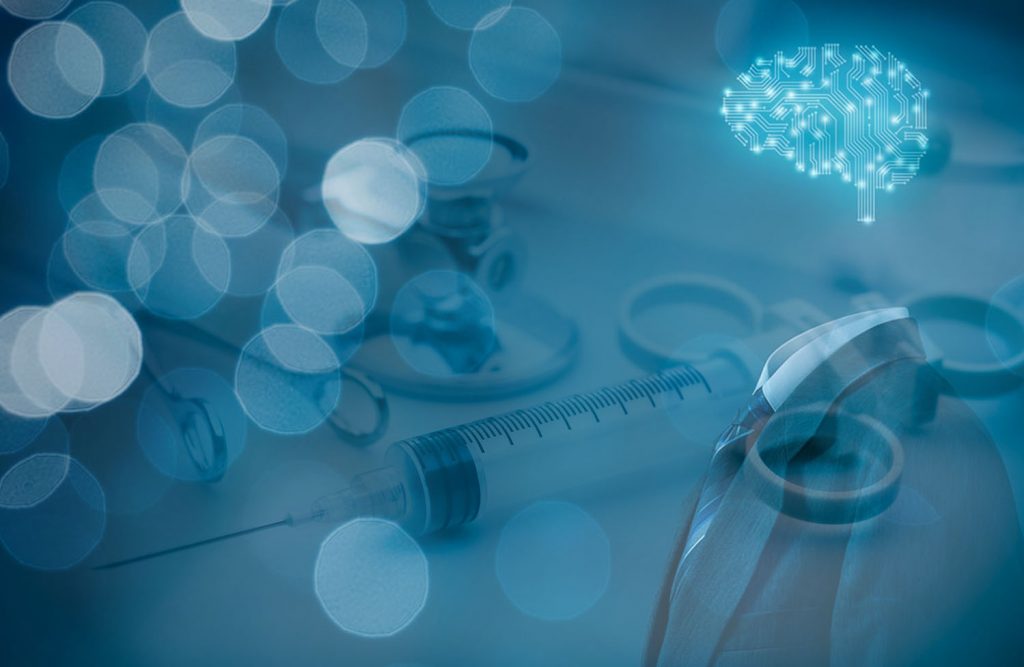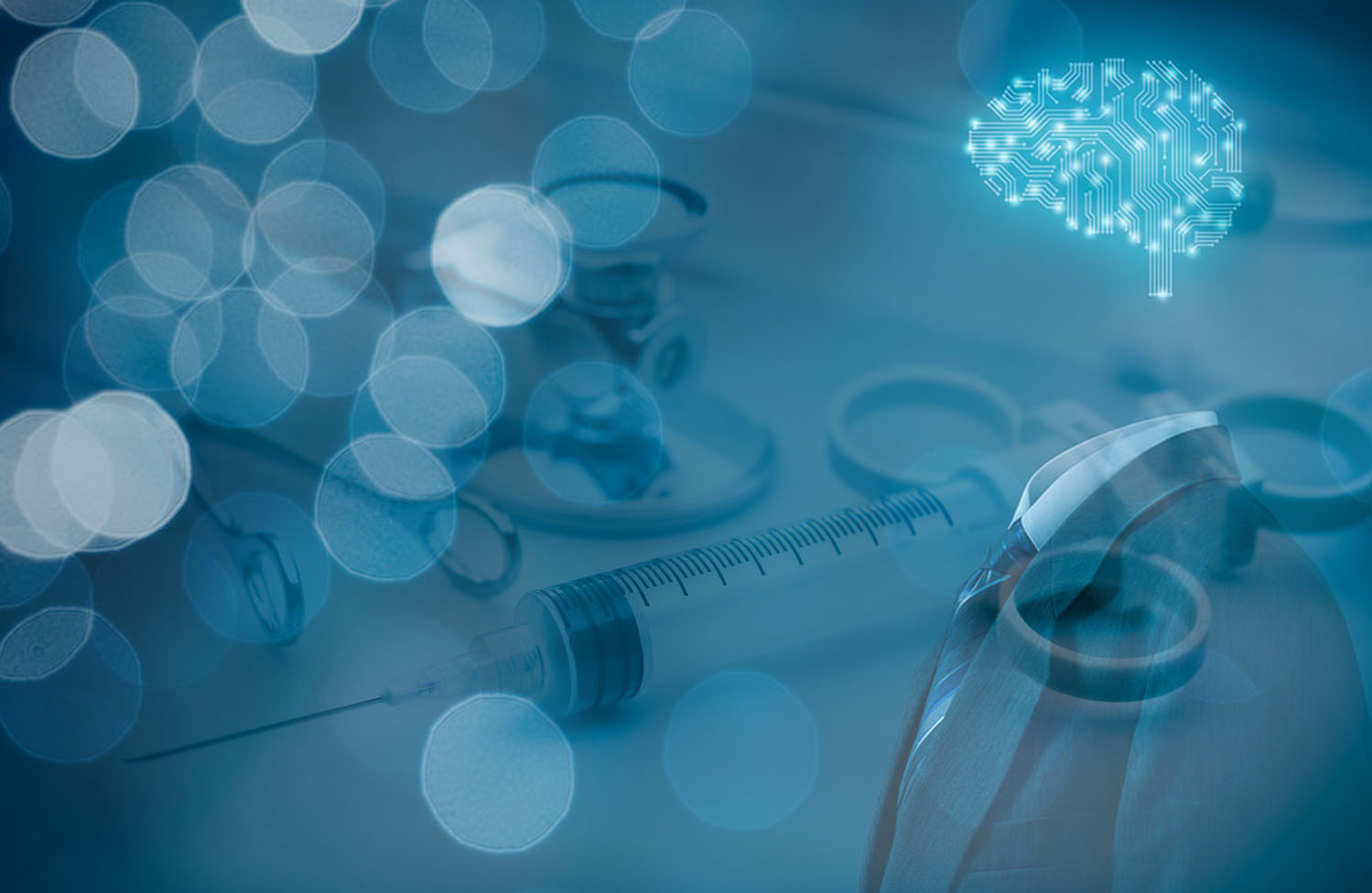 Pursuant to an agreement between MIDAM VENTURES, LLC and Premier Health Group Inc. we were hired for a period from 10/1/2018 – 4/1/2019 to publicly disseminate information about Premier Health Group Inc. including on the Website and other media including Facebook and Twitter. We were paid $300,000 CASH for & were paid "500,000" shares of restricted common shares (as of 1/2/2019). Midam has been compensated an additional $100,000 by Premier Health Group to extend the period of coverage to June 1, 2019. We own zero shares of Premier Health Group Inc., which we purchased in the open market. Once the (6) Six-month restriction is complete on 4/1/2019 we plan to sell the "500,000" shares of Premier Health Group Inc. that we hold currently in restricted form during the time the Website and/or Facebook and Twitter Information recommends that investors or visitors to the website purchase without further notice to you. We may buy or sell additional shares of Premier Health Group Inc. in the open market at any time, including before, during or after the Website and Information, provide public dissemination of favorable Information.
Google Fined $1.7 Billion By European Commision​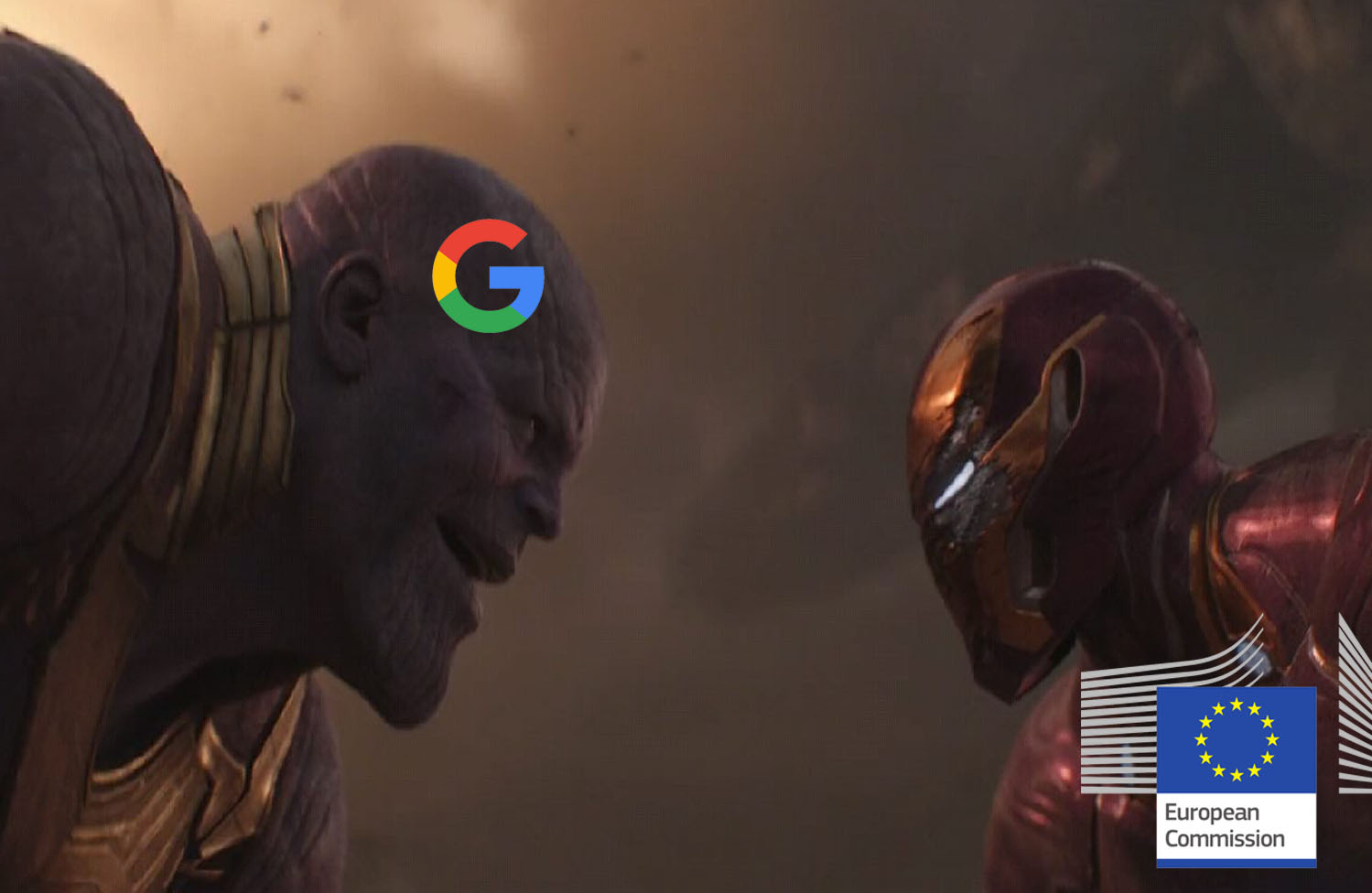 You know that shady character that lives down the street from your apartment, and every time you see him, you give him the change in your pocket, but you always question what he's really up to? Well, that may be due to a number of reasons, namely that something may have occurred in your childhood which has subsequently caused you to either fear the homeless or have trust issues. In some scenarios, an individual could have both fear and mistrust in their hearts.
As time has progressed and technological advancements have followed suit, societal trust in tech companies has dwindled. Though we expect the brilliant minds of this generation and the next to pioneer technologies to improve our lives for the better, secretly, like the man down the street, we question what they're really up to. 
Back in December, just before the strike of the new year, Google (GOOGL), the Company heralded for providing the world with access to information in less time than it takes America to forget about a natural disaster, shared with the world that the personal data of 52.5 million Google + users  was comprised due  to a bug discovered in connection with a Google + API. Suffice to say, the search engine-backed tech behemoth quickly addressed the issue, especially given the rising fears of consumers in regards to what websites do with their personal data. 
It seemed, at least for the last few months, that Google (GOOGL) was in the clear. The Company yesterday made headlines with its announcement of of a video game streaming service called Stadia which will allow users to play the game that they love without the need for purchasing wallet-emptying consoles or computers. 
Per the details of the official announcement, with Stadia, YouTube watchers will be able to click "Play now" at the end of a video and their game will start within five seconds. Perhaps the craziest part about Stadia is that the "data center is the platform," meaning that players can start at one platform and continue where they left off on any advice capable of connecting to Google. 
However, we've come to learn that behind all the glitz and glamor, some tech companies are always up to no good. On Wednesday, the European Commission slapped Google (GOOGL) with a fine for breaching EU antitrust rules. According to the official press release regarding the matter, Google has abused its market dominance by imposing a number of restrictive clauses in contracts with third-party websites which hinders any rival of the Company from placing their own ads on these sites. 
In other words, Google (GOOGL) has structured the online advertising playing field in their favor. 
"Today the commission has fined Google €1.49 billion for illegal misuse of its dominant position in the market for the brokering of online search adverts. Google has cemented its dominance in online search adverts and shielded itself from competitive pressure by imposing anti-competitive contractual restrictions on third-party websites. This is illegal under EU antitrust rules. The misconduct lasted over 10 years and denied other companies the possibility to compete on the merits and to innovate – and consumers the benefits of competition…"

–Margrethe Vestager, Commissioner, European Commission 
The European Commission shared that over the course of the last few years, through AdSense for Search, Google (GOOGL) has held market shared above 90% in the national markets for general search, making it near impossible for competitors in online search advertising to sell ad space within Google's search engine results pages. 
Search Stock Price (StockPrice.com)