Four of the biggest tech companies in the United States have come to be dubbed FANG. That stands for Facebook (FB Stock Report), Amazon.com (AMZN Stock Report), Netflix (NFLX Stock Report), and Google parent Alphabet (GOOGL Stock Report). FAANG started as all four companies and their stocks were on a tear. They came to pretty much define the United States capital markets.
During the first half of 2018, FANG stocks reached their peak and then entered a period of consolidation. However, these four stocks have made a roaring comeback this year. Each of those four tech stocks has beaten the S&P 500 comfortably in 2019 thus far.
Solid Stock Price Performance
So far this year, Alphabet has surged 11%, while Netflix, Amazon, and Facebook have each gained 38%, 34% and 56% respectively. Those are substantial gains. Except for Alphabet, the other three have managed to beat the S&P 500 strong growth of 22.2%.
Read More: 3 Tech Stocks To Watch For July
Facebook Stock Price (FB)
Facebook (FB) has been the biggest contributor to the growth of FANG this year. It's particularly important since it had been the worst performer in 2018. In its last reported quarter, the company posted a growth of 26%. With new initiatives like its cryptocurrency Libra in the pipeline, the future is definitely interesting.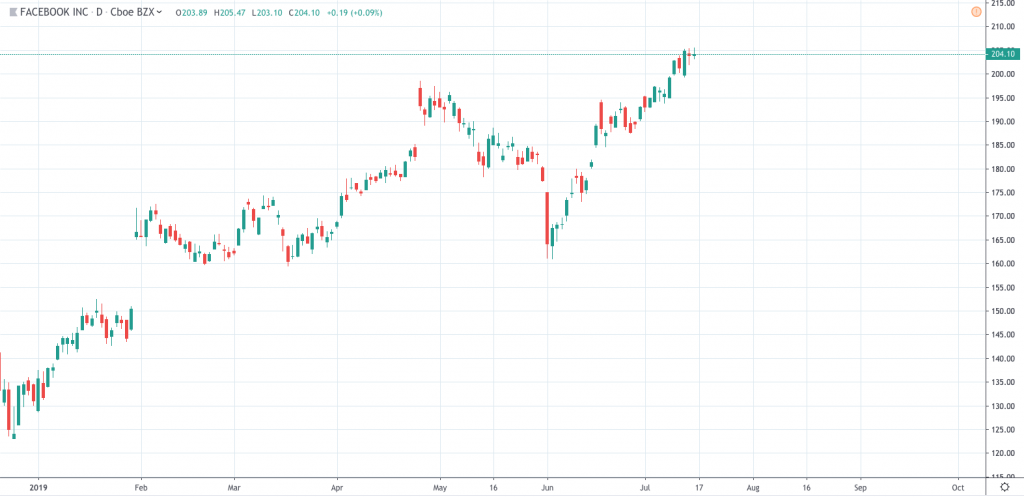 Amazon Stock Price (AMZN)
E-commerce giant Amazon (AMZN) continues to be the biggest whale in its industry. Expectations are high for a take over of more of the market in the years to come. Amazon is considering entry into many other diversified businesses and its Amazon Web Services business arm is stronger than ever. With Amazon Prime Day in the rearview, Amazon stock price continued to trade near its 2019 high on Tuesday.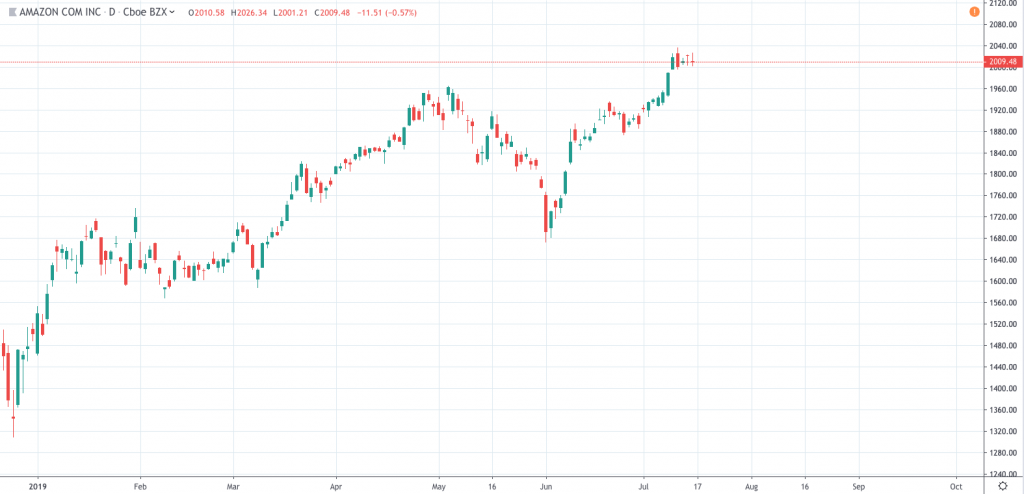 StockPrice Exclusive: 2 Blue-Chip Tech Stocks With Big Moves in the First Half
Netflix Stock Price (NFLX)
The stock of streaming service Netflix (NFLX) seems to be a particularly resilient one. That's despite rising competition (Disney and Apple) and the imminent loss of two hugely popular shows (The Office and FRIENDS). It is spending heavily on new content and on Wednesday this week, it is going to announce its quarterly results.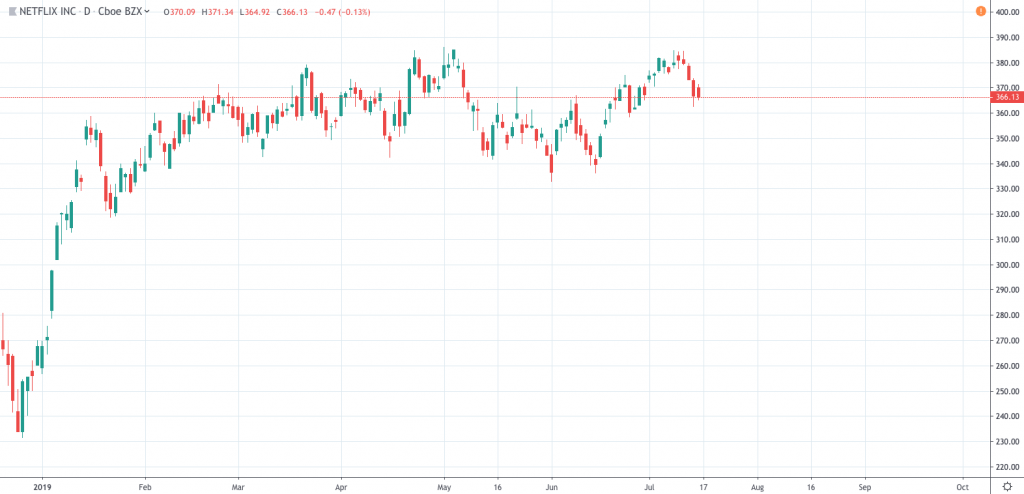 Google Stock Price (GOOGL)
Last but not least Google parent, Alphabet (GOOGL), has been the only company among FANG barely managing to get into the double digits. Google stock price isn't having a particularly great performance so far in 2019. Much of this has to do with the company's revenue model (or lake of one). Alphabet's first-quarter revenue increased 17% year over year. But that was a bit of a letdown.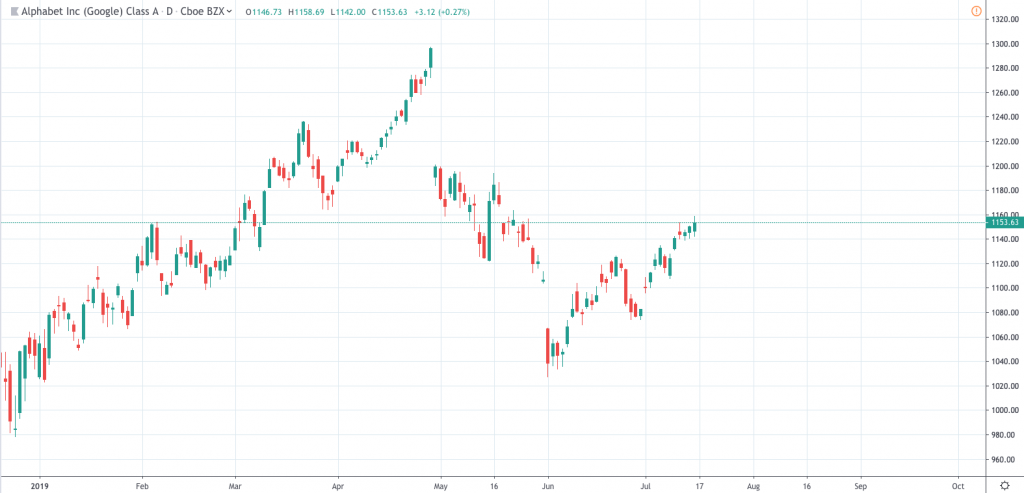 Given that it was $1 billion below expectations and slower than the 26% revenue growth it generated in the prior-year quarter this comes as no surprise. The biggest standout was the slowing sales on Google's search platform. Growth came in at just 15% year over year, which was down from 24%.
That being said, there is no doubt that FANG stocks are going to be the flavor for the foreseeable future.