FDA Approves Pfizer "Gamma" Treatment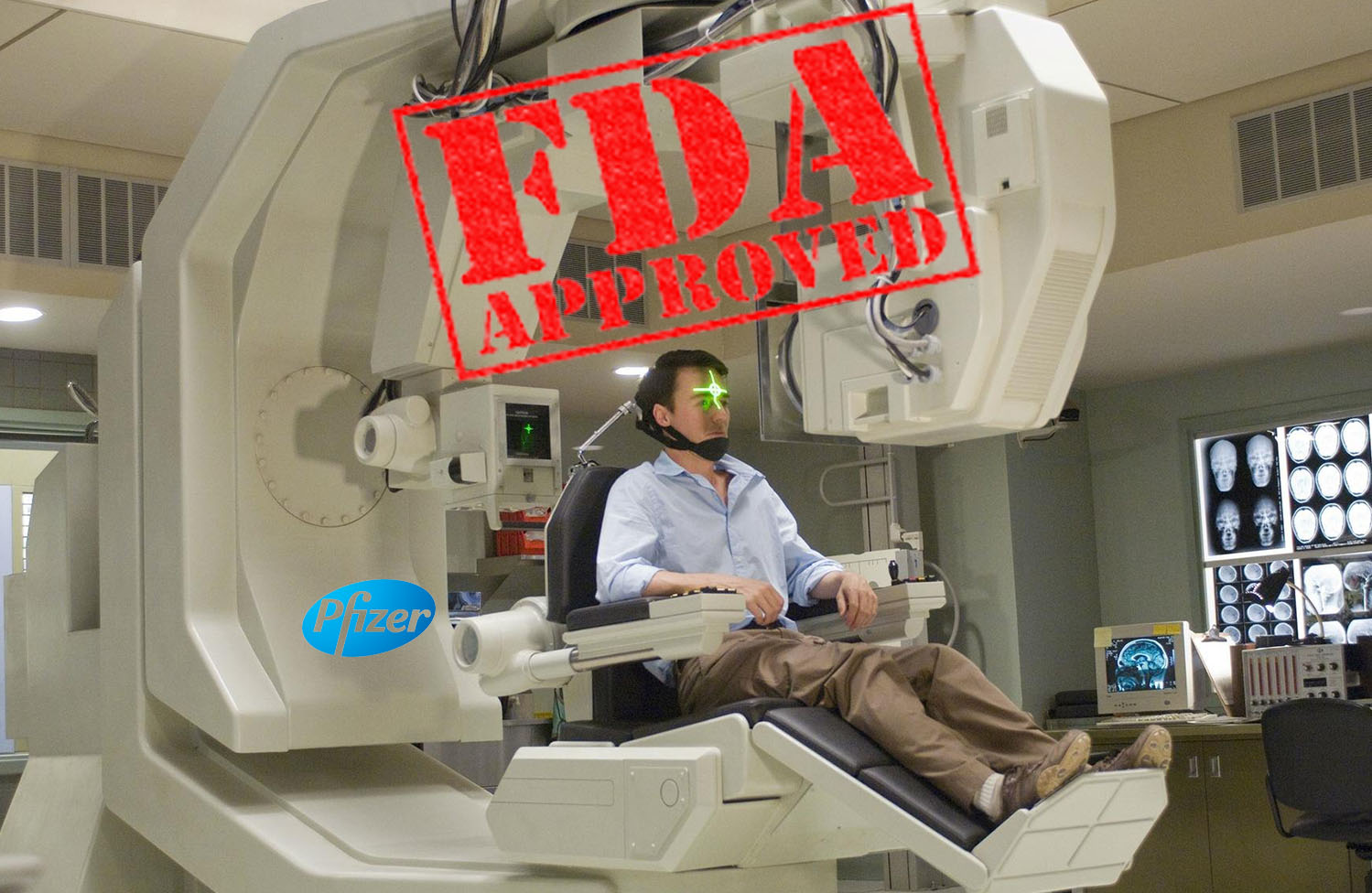 Fortune favors the brave, but when the brave catches a cold, they may not fare too well. With flu season in full swing, a cacophony of coughs and sneezes can be heard from a mile away, and over-the-counter solutions just are just snot enough anymore. Though U.S. health officials haven't reported many flu cases this season, it may be too soon to know if this year's bugs will be as severe as years past. 
New Drugs On The Block
In preparation of a gnarly flu virus this year, biotech companies have been working tirelessly to create a drug strong enough to tackle this year's flu. On Wednesday, the Food and Drug Administration (FDA) approved the first new antiviral flu medicine in twenty years. The drug, created by Japanese pharmaceutical company subsidiary, Genentech, is called Xofluza (or baloxavir marboxil). 
"With thousands of people getting the flu every year, and many people becoming seriously ill, having safe and effective treatment alternatives is critical. This novel drug provides an important, additional treatment option." 
–FDA Commissioner Scott Gottlieb, M.D.
Xofluza, for which I am unclear how to pronounce phonetically, stands out from previous flu drugs because it attacks the virus immediately through a single oral dose. According to the official FDA press release, if treatment is started within 48 hours of becoming sick with the flu, Xofluza alleviates the associated symptoms in a short amount of time. The new option for flu sufferers is already gaining respect in the medical field. Dr. Robert Glatter, an emergency physician at Lenox Hill Hospital in New York City, told CBS News that he applauds Xofluza because of its unique ability to "inhibit replication of the flu virus in the first place, at a step much earlier than the current medications available." Dr. Glatter raved about simplicity surrounding the regimen for treatment with Xofluza. The drug is "simpler to take — just one tablet, compared with other options, one of which requires twice-daily dosing for 5 days." 
FDA Is Poppin' Pill Approvals 
The FDA's approval of Xofluza not only represents a huge advancement for flu drug development as well as increased accessibility of options for consumer treatment but even more so, Xofluza's green light follows 46 other drugs approved by the agency just this year. The FDA claims that their reasons for approving so many novel medicines have to do with a drive to innovate and create "new drugs and therapeutic biological products." 
The agency, through their Center for Drug Evaluation and Research (CDER), is determined to increase the "availability of new drugs, biological products, and treatment options for patients" to further the advancement of health care for the American public. As the FDA approves the distribution and regulation of new drugs, pharmaceutical and biotechnology companies are reaping the financial benefits alongside the medical benefits enjoyed by their patients. 
Biotech Stocks Respond Nicely To FDA-Approved Treatment 
Joining the ride for the FDA's approval-happy tour is pharmaceutical giant and critically-acclaimed creator of Viagra, Pfizer Inc. (PFE). Last week, on Oct. 17, the FDA approved Pfizer's (PFE) new drug, Talzenna, which treats patients with a "germline BRCA-mutated, HER2-negative breast cancer. 
"Patients with germline BRCA-positive breast cancer are typically diagnosed at a younger age than those with non-hereditary breast cancer, and there are no therapies specifically approved for them outside of the current standard of care."
–Jennifer Litton, lead investigator, and associate professor, University of Texas MD Anderson Cancer Center
Earlier this year, Pfizer (PFE) along with Eli Lilly and Company (LLY) announced that both were working on treatment options for osteoarthritis (OA) pain felt in the knee or hip. Recent data findings indicate that "more than half of the patients treated" with Tanezumab (drug both are working on) reported a "50% or greater reduction in osteoarthritis pain of the knee or hip." For those not aware of the collaborate efforts of Pfizer (PFE) and Eli Lilly, the two pharmaceutical companies entered into a $1.23 billion agreement in 2013 to jointly develop the drug.  
As a result of Pfizer's (PFE) collab with Eli Lilly (LLY), the company's shares have soared 21.7% year to date, trading at $43.77 per share, reportedly outperforming the sector's increase of 4.9%. 
Capitalizing on these impressive gains, Pfizer (PFE) announced this week that has plans in the works for a new biopharmaceutical company called Cerevel Therapeutics, LLC, in partnership with Bain Capital, LP.  Pfizer (PFE) hopes that this new joint venture will create new treatment options for patients suffering from the central nervous system (CNS) disorders including, but not limited to, Parkinson's and Alzheimer's disease, epilepsy, schizophrenia, and addiction. 
Pfizer will retain a 25% stake in this partnership agreement. Cerevel Therapeutics' headquarter will be reportedly be housed somewhere in the Greater Boston Area. 
Closing Thoughts 
As the world's population continues to grow older in developed markets, the demand for drugs and medical services will increase. This growing need presents a lucrative opportunity for pharmaceutical companies and investors involved in the industry. It's interesting that as medical advancements continue, more diseases are coming out of the woodwork. People are getting sicker, obesity in the U.S. is at an all-time high, and people, the world over, need affordable and effective treatment. The FDA's approving of nearly 50 drugs in one year is representative of this very real epidemic. 
My hope is that as more drugs become available, we see a decline in the need for treatment because of the effectiveness of new medicines, and ultimately, a healthier population.
Where Will Oil Go After This Week's Price Hit?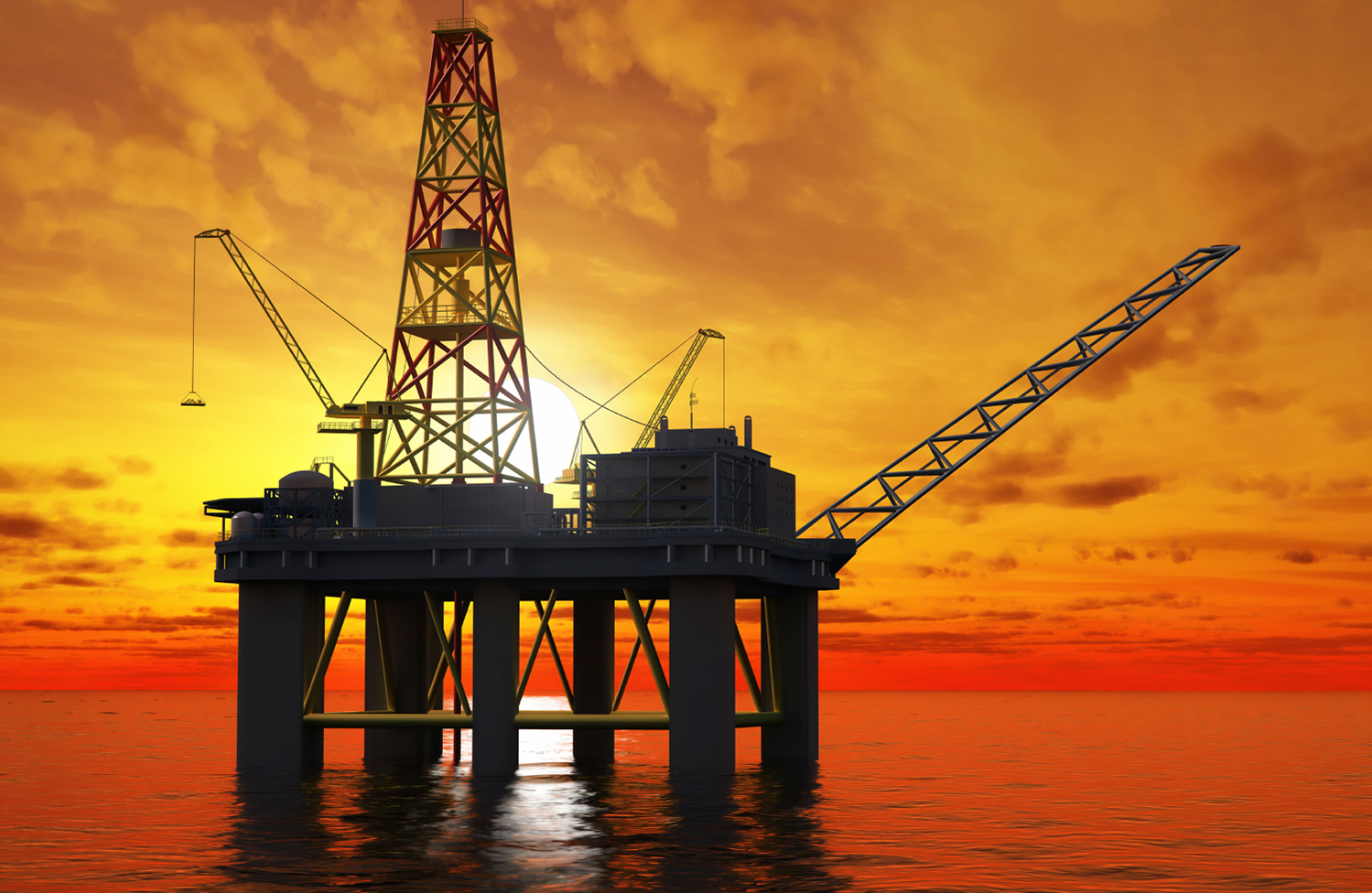 Even though oil had been taking a beating over the last 2 trading sessions, its price rose to $69 per barrel on Friday. However, oil prices are experiencing the worst week of 2019 mainly due to potential economic slowdown and ever-growing oil inventories. US oil inventories have not been this high since July of 2017. And to top it all off, the trade war between the US and China is growing wearier every day further affecting oil prices.
Naeem Aslam, the chief market analyst at TF Global Markets, stated, "Clearly, bargain hunters are back in town." He later added, "However, it is still set to record the worst week of the year and this is due to the increase in trade war tensions between the U.S. and China."
Global Scale
The global benchmark for oil, Brent Crude, has experienced a decrease of 5 percent this week. However, Brent Crude this morning climbed $0.98 to value each barrel at $68.74. Due to US sanctions and voluntary supply cuts, a floor under prices held. Market analysts are expecting the oil market to recover off of the price floor.
"It is reasonable to doubt whether Saudi Arabia will be willing to step up its output given the latest decline in prices, […] we therefore expect to see higher oil prices again in the near future," Explain analysts at Commerzbank.
In order to make the market tighter, the Organization of the Petroleum Exporting Countries has been cutting oil supplies since the beginning of the year.
Brent Crude's prices reflect that the supply and demand of oil is tightly knit. According to UBS, Brent Crude should get back to $75 this month as supply gets tighter and tighter.
"Compliance of OPEC and its allies to the production cut deal remains high, while production from Iran and Venezuela is likely to again trend lower this month," explains analyst Giovanni Staunovo,
StockPrice.com Friday Morning Update – May 24, 2019
New Systems & AI Trigger Innovation In Security Industry; Can Lockheed Martin Adapt?
Threats to people's lives are constantly developing across the globe. In order to mitigate the growing fears of international conflict, security and defense companies have continuously innovated. Living in constant fear is never sought and these companies understand that. Security innovations allow people in the US to walk around freely at the park or go watch their favorite artist at a concert with little to no fear.
---
Two Massive Growth Industries, One Choice for Investors
Two of the fastest growing industries right now in the United States are on-demand technology and cannabis. These two industries are at the epicenter of growth and investors aren't being shy about their appetite for companies in these arenas. But one company, in particular, has developed a unique business model that services both of these massive growth industries.
---
The Delivery Market in the Age of Convenience; Can GrubHub & Uber Adapt?
As the internet grows and develops, people and services become more connected. Thus, the food delivery service industry has blown up over recent years. Big players like UberEats (UBER), Postmates, and DoorDash are making big splashes against competitors like GrubHub (GRUB). These companies only represent a fraction of what delivery services can become.
New Systems & AI Trigger Innovation In Security Industry; Can Lockheed Martin Adapt?
Threats to people's lives are constantly developing across the globe. In order to mitigate the growing fears of international conflict, security and defense companies have continuously innovated.
Living in constant fear is never sought and these companies understand that. Security innovations allow people in the US to walk around freely at the park or go watch their favorite artist at a concert with little to no fear.
New Potential for the Security Industry & Security Stocks
While developing security protocols and machines to fight threats overseas is important, home-grown threats have become a point of concern for US citizens. Mass shootings have increased, and the Muslim radicalization of American citizens is prevalent as ever. In order to make people safer, Liberty Defense has come to fill that hole.
Liberty Defense Holdings Ltd. (SCAN.V) is developing HEXWAVE to revolutionize how facilities get secured. HEXWAVE can be used to detect any kind of weapon through 3D imaging. The technology utilizes both quickness and indiscretion to produce warnings of potential threats while respecting people's privacy.
While the product is still undergoing testing, Liberty Defense Holdings Ltd. (SCAN.V) has been taking steps to put HEXWAVE in front of the public. The company recently announced signing a memorandum of understanding with Utah's Attorney General to beta test HEXWAVE there. The technology can be tested at sporting events, amusement parks, schools, and government buildings.
Bill Riker, Liberty Defense's CEO, stated, "HEXWAVE can be applied in a variety of settings to provide a means to identify possible threats before they advance into attacks. We are excited that the Attorney General of Utah recognizes the potential value of this technology and the opportunity it provides for enhanced security in the state."
What's Should Be Expected Of Defense Companies?
When people think about the US armed forces they marvel at the gear used from tanks to jet planes. Most people do not take the moment to think where the US actually gets its arms from.
One company responsible for US defenses is Lockheed Martin (LMT). Lockheed Martin develops and manufactures missile systems, aircraft, and training systems. They even provide cybersecurity services to governmental figures.
While Lockheed Martin controls a large portion of the defense industry, they show no signs of slowing down. Recently, the company made progress on its new production facility in Alabama. It is expected to be a 225,000 square foot facility to fulfill US Air Force needs.
The construction is expected to be finished in 2021. Executive Vice President, Frank St. John, explained, "All our employees come to work with an unwavering commitment to help our customers succeed in their mission to create a more secure and prosperous world."
---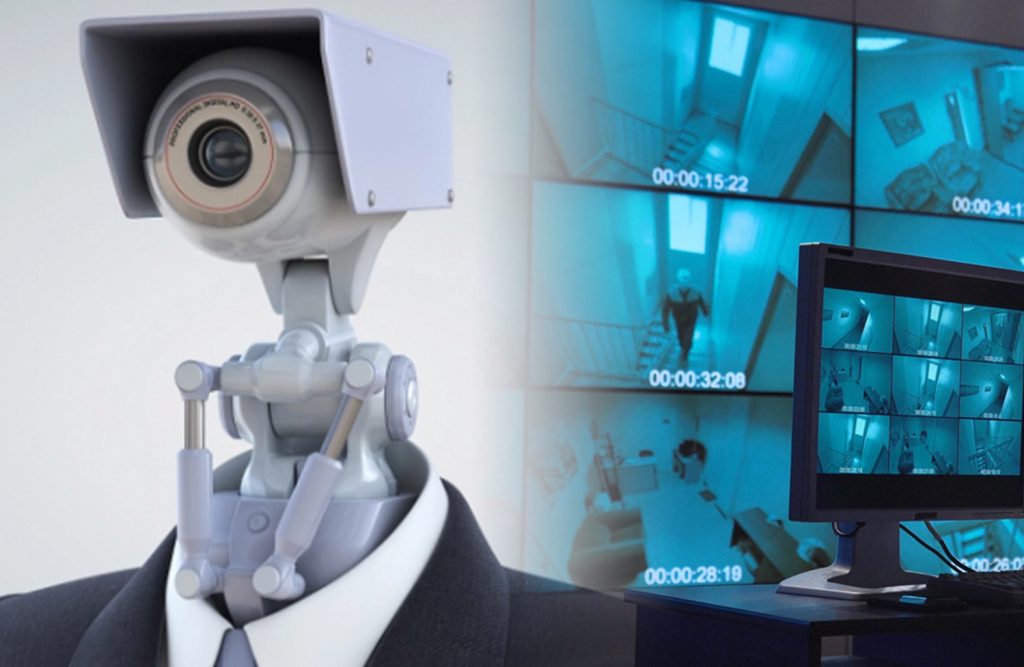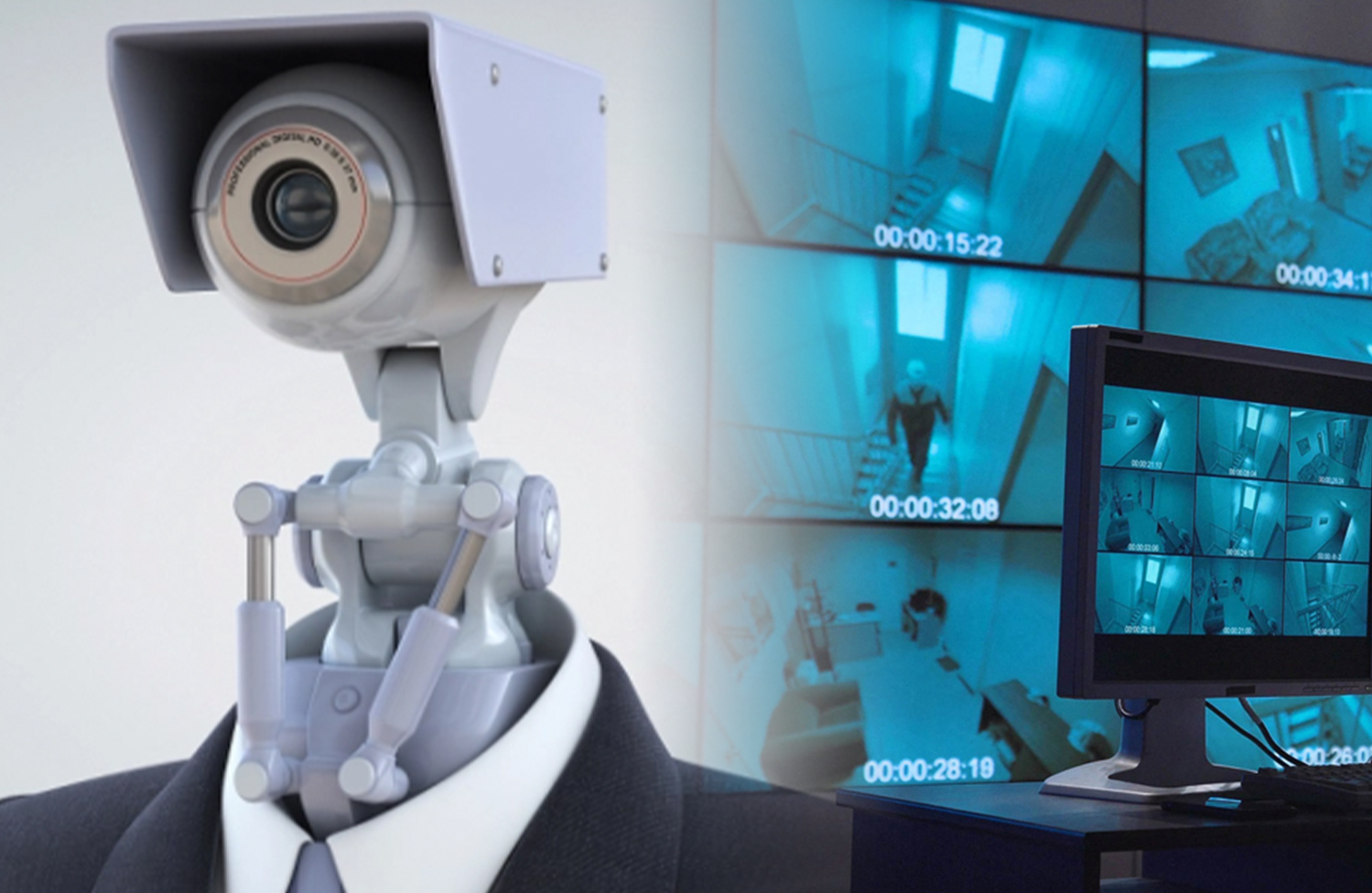 Search Stock Price (StockPrice.com)