Ford Taurus Searches For New "Sedan-Friendly" Planet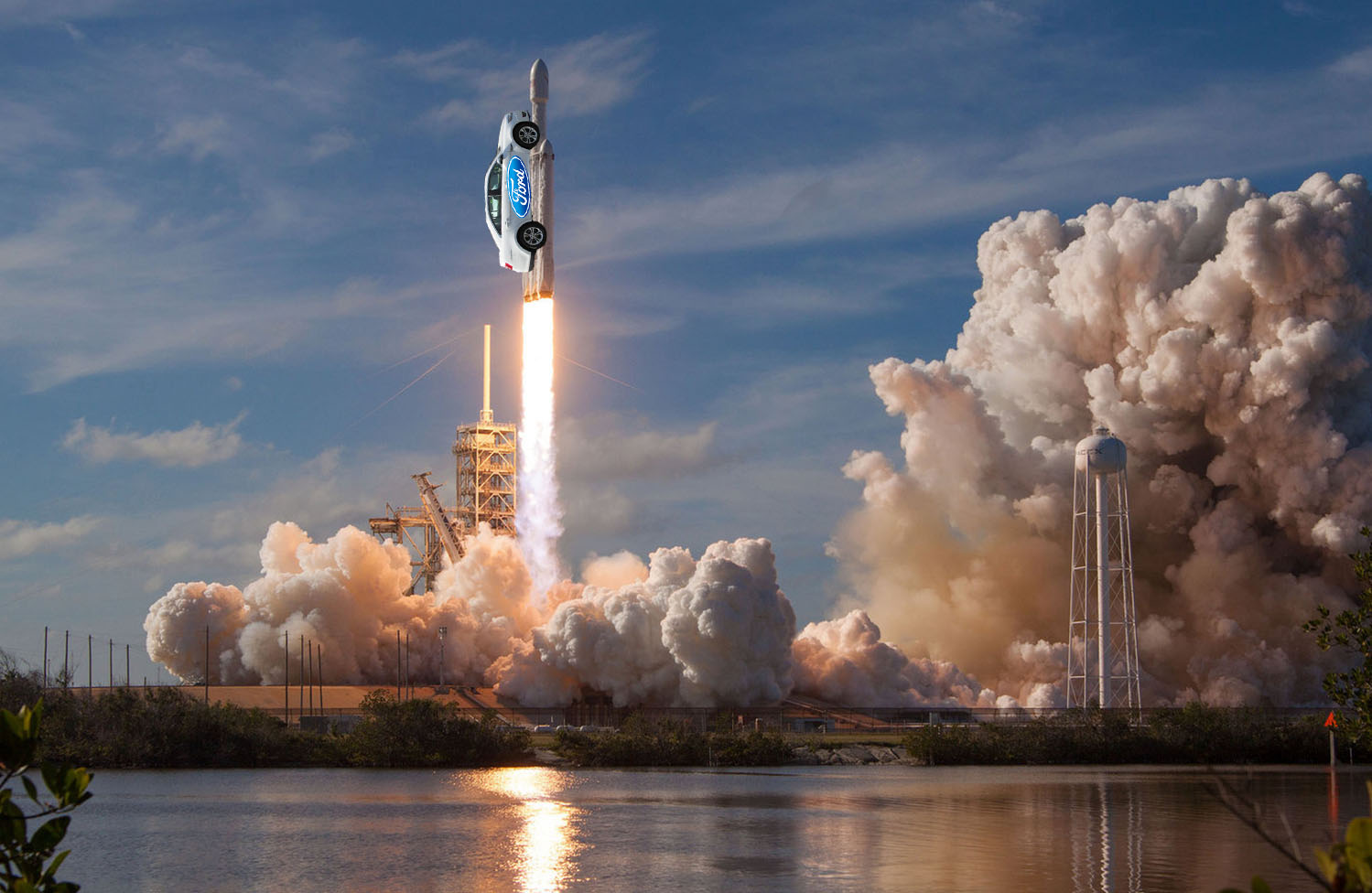 In light of recent automotive industry news, it would seem that Ford Motor Co (F) is not built as tough as advertised. In the days leading up the automaker's release of their third-quarter results, Ford's (F) stock dropped 1.5% to a nine-year low, trading at just above $8 per share. As limited-edition Trump tariffs and trade tensions with China increase, Ford seems to be up a certain type of creek without a paddle. 
The American automaker does business in hundreds of countries around the world, but the U.S., China, and the 20 countries that make up western and central Europe (the "Euro 20") account for the majority of its sales. Over the course of the last year, Ford's sales fell nearly 4%, largely in part to the dwindling consumer interest in their sedan offerings. 
In April, Ford (F) announced in their quarterly financial report that they will no longer be investing in the next generation of sedans for North America. 
"Over the next few years, the Ford (F) Car portfolio in North America will transition to two vehicles — the best-selling Mustang and the all-new Focus Active crossover coming out next year. The company is also exploring new 'white space' vehicle salutes that combine the best attributes of cars and utilities, such as higher ride height, space, and versatility." 
–Ford Quarterly Financial Report April 2018
Ford (F) claims that by 2020, 90% of its portfolio in North America will be trucks, SUVs, and commercial vehicles. Honestly, Ford's (F) discontinuation of their sedan lineup makes total sense. Unless there's a "My other car is at Hertz Rental" license plate cover, consumer demand for Ford sedans is decreasing. The Ford Taurus has existed long before the dawn of time, and the Fiesta and Focus just don't have the millennial sex-appeal necessary survive. 
Through the month of September, reports indicate that Ford has sold 378,533 cars, down 17.4% from the prior-year-to-date figure. Ford (F) studied these trends and says the appearance of sedans has dropped from 57% in 2010 to roughly 30% at present. Kumar Galhotra, Ford's group vice president and president of Ford North America gave a statement of obligatory assurance to consumers, saying that Ford isn't "getting out of passenger cars" but merely "getting out of sedans." 
Ford (F) CEO Jim Hackett held a company dealer meeting in Las Vegas on Thursday, at which time Hackett and other Ford executives shared with attendees their plans for new models of the Explorer and Escape SUVs, as well as the new Ranger mid-sized pickup truck, and an "unnamed smaller off-road utility vehicle" that many believe to be the revival of the Ford Bronco. 
"I feel better after seeing the product."
–Jim Seavitt, owner of Village Ford Dearborn, Michigan  
While Hackett tries to comfort the hemming and hawing of Ford dealers around North America, the automotive sector of the market has made their own assumptions of the company. Adam Jonas, an analyst from Morgan Stanley, believes that the automaker is "suffering from a perception among investors that it lacks transparency and is failing to take quick, decisive action in executing a turnaround plan," according to CNBC. Jonas believes that the market needs significant evidence before embracing "the Ford restructuring story." 
The "restructuring story" that Jonas touched on is based on Ford's recent announcement of an $11 billion plan to rebrand the company, including the aforementioned plan to discontinue its North American distribution of sedans. 
Jonas, on behalf of Morgan Stanley, downgraded Ford Motor Co from overweight, their version of a buy rating, to equal weight. He then lowered his 12- to 18-month price target from $14 to $10 a share. 
"We had hopes that Ford (F) management would move the other way with transparency and increase engagement with investors on a long-term strategy in a more proactive way," says Jonas, but unfortunately this is not the case. 
As for the Future of Ford Motor Co (F), the company will need to produce results for investors that show they are being proactive and working towards tangible goals. 
Ford (F) has existed for the last one-hundred years by creating the vehicular embodiment of the American dream. Let's just hope this can continue.  
One Name, Two Trucks; Tesla vs. Nikola Motors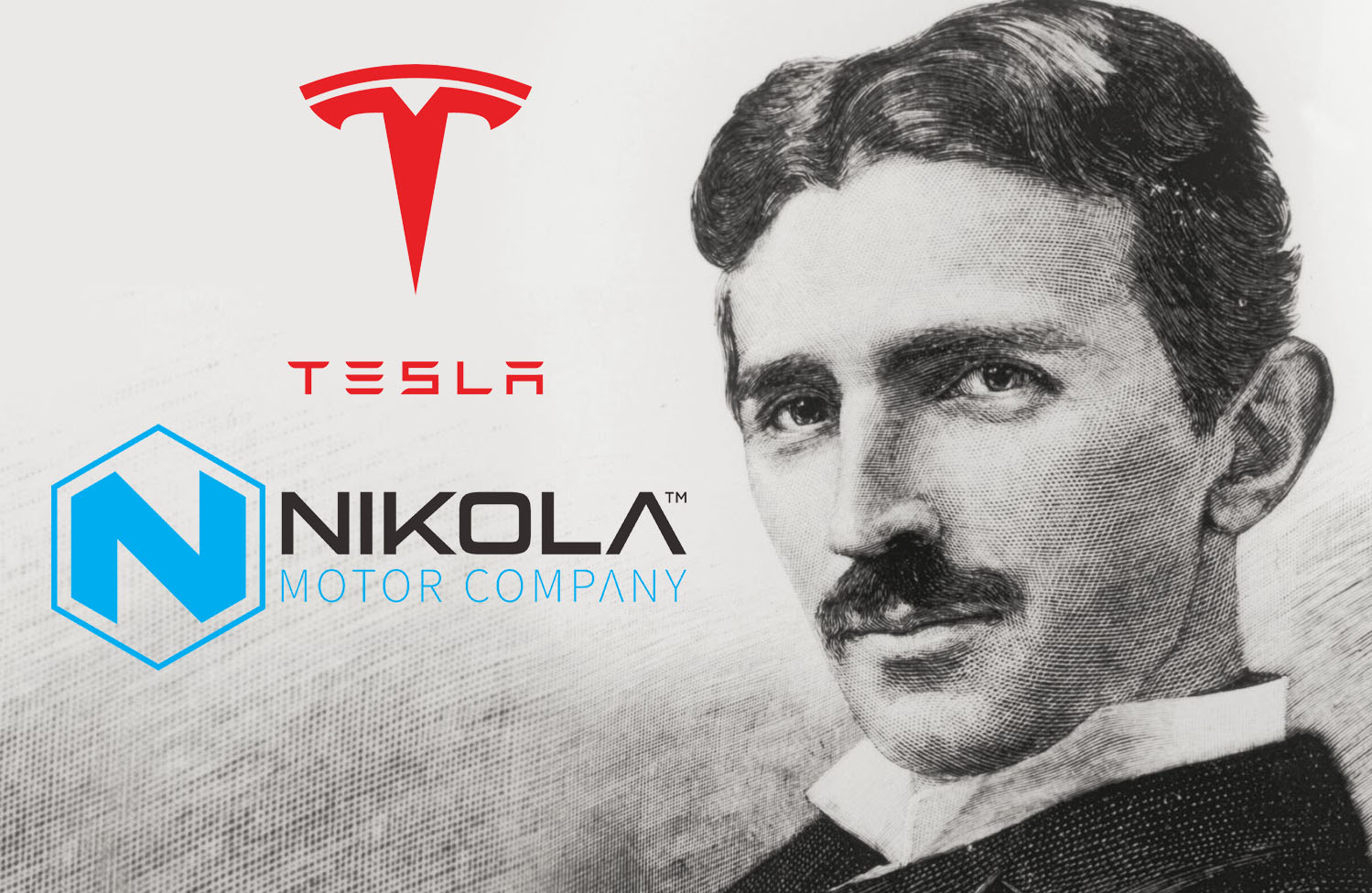 I'll recount to you a scene from one of my favorite movies of all time if that's alright. The film, in question, is David Fincher's "The Social Network," a biographical drama about the founding of Facebook (FB) and the accompanying legal journey Mark Zuckerberg endures after the idea is born. In the scene, Cameron Winklevoss, Tyler Winklevoss, and Divya Narendra are planning to sue Zuckerberg for allegedly stealing the source code and design of their site, ConnectU, formally known as The Harvard Connection. Zuckerberg had verbally acknowledged helping his new partners with their site but ended up putting all his efforts into Facebook (FB) at the time. The films go on to detail Zuckerberg's life and eventual major success with his social media platform, but not before showing audiences that he paid the Winklevoss team millions in settlements. 
The film immortalized Mark Zuckerberg as a cultural tech icon, but also depicted the Winklevoss Twins as the guys who didn't wise up in time. American trucking startup Nikola Motor Company, though not created in retaliation of a colleague who stole their idea, is wise to the country's desire for environmentally conscious forms of transportation. 
Nikola Motor, named after the famous Serbian-American inventor Nikola Tesla, was founded in Utah to manufacture and distribute electric vehicles for consumers. You can already guess, at least by their name and entire company mission, who their biggest competitor is. If you can't, we may need to sit down and have a long talk, son. 
Back in 2016, Nikola Motor announced its two initial vehicle offerings; The Nikola Zero, a utility terrain vehicle (UTV) with a max range of 125 miles, not necessarily bringing the electric heat for auto enthusiast and the Nikola One, a semi-truck that'll get'er done in 1,200 miles or less. Two years have gone by and that other company named after Nikola, Tesla (TSLA) and its CEO Elon Musk, have peaked the curiosity of environmentalists and car owners the world over. In recent news, Tesla (TSLA) has testing and debugging their advanced driver assist system, known as Autopilot. The system, according to tech experts, uses a host of cameras and sensors enabling the car to essentially drive itself. 
Over at the first-name truck company, Nikola Motors, the company announced on Tuesday that a third generation version of their semi-truck, the Nikola Tre, will have a hydrogen-electric fuel cell generating 1000 horsepower, and will begin global production in 2023. 
"This truck is a real stunner and long overdue for Europe. It will be the first European zero-emission commercial truck to be delivered with redundant braking, redundant steering, redundant 800Vdc batteries, and a redundant 120 kW hydrogen fuel cell, all necessary for true level 5 autonomy." 

–Trevor Milton, Founder and Chief Executive Officer, Nikola Motor Company 
Compared to Tesla's (TSLA) semi which boasts a 500-mile range on an electric battery, Nikola Tre will run solely on hydrogen. According to the company's official press release, they are currently partnered with Nel Hydrogen, a hydrogen production solutions company based in Norway, to create 700 hydrogen stations across the US and Canada by 2028. This will allow truck drivers operating Nikola Tre vehicles to refuel with ease as they transport goods along the highways and roadways of the country. 
"Nel has been good to work with for our USA station design and rollout. We will work with Nel to secure resources for our European growth strategy. We have a lot of work ahead of us, but with the right partners, we can accomplish it."

–Kim Brady, Chief Financial Officer, Nikola Motor Company 
Here's What You Missed 10/18/18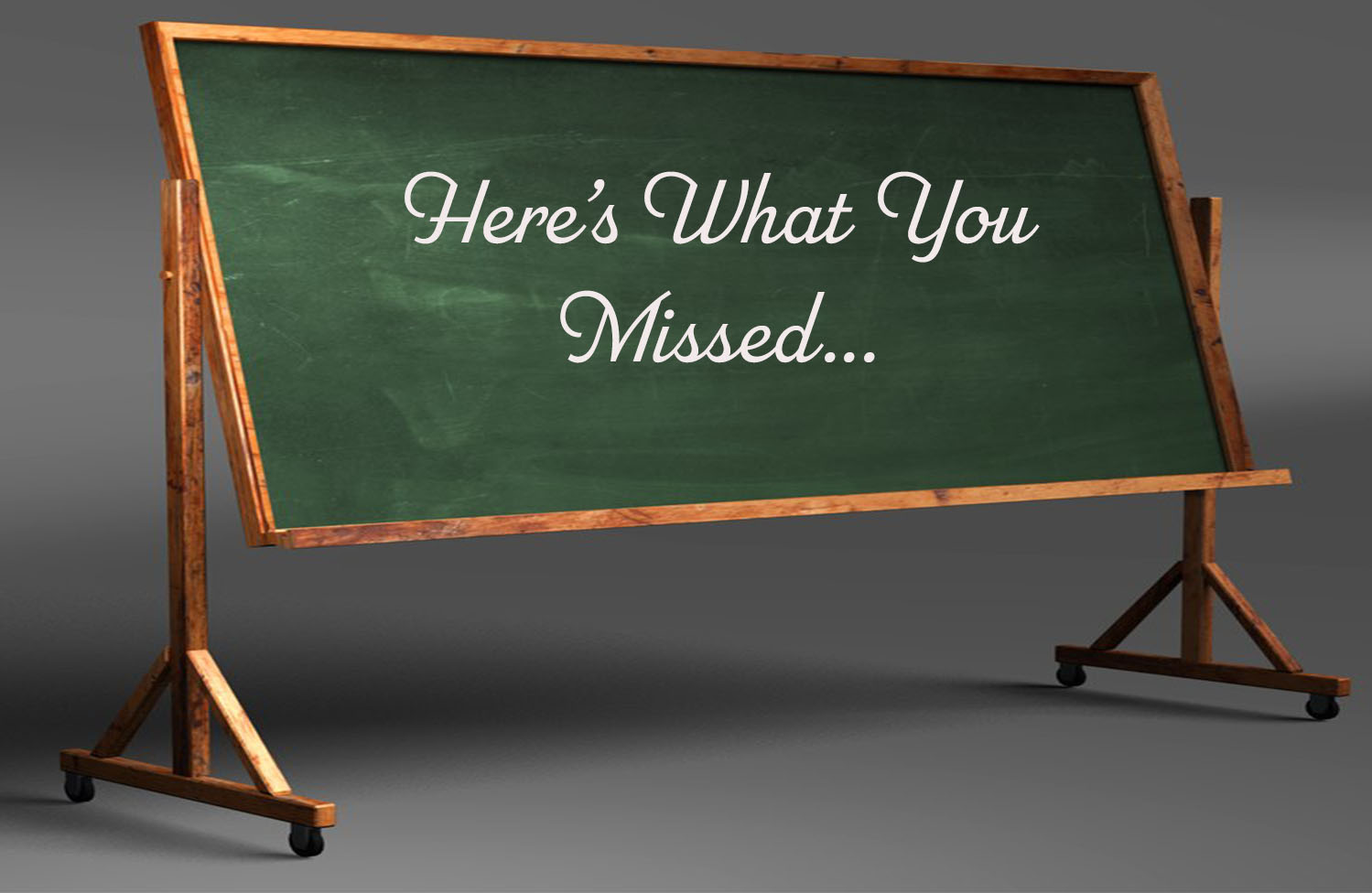 Preheat oven to 350
In a bowl, mix together mashed bananas, mayo, and egg. In a separate bowl, combine flour, sugar, baking soda, salt, and pecans
Add flour mixture to wet mixture and stir until combined

The mixture will be very thick, do not over mix

Pour into a greased loaf pan. Bake 60-70 minutes or until a toothpick comes out clean.
Remove from pan and allow to cool completely

 
Assuming you've made a delicious loaf of banana bread, here's what you missed in the news yesterday. 
Tesla (TSLA) Releases Affordable Tesla That Runs on AA Batteries 
The new Model 3 doesn't actually run on batteries, but Tesla (TSLA) CEO Elon Musk announced on Twitter (TWTR) that the company's Model 3 sedan is officially on the sale rack. Musk wrote, "costs 35k after federal and state tax rebates in California, but the true cost of ownership is closer to 31k after gas savings. 
"As Model 3 production and sales continue to grow rapidly, we've achieved a steady volume in manufacturing capacity, allowing us to diversify our product offering to even more customers. Our new Mid-Range Battery is being introduced this week in the U.S. and Canada to better meet the varying range needs of the many customers eager to own Model 3, and our delivery estimate for customers who have ordered the Standard Battery is 4-6 months."
Tesla Spokesperson to CNBC
Musk's SEC court settlement, coupled with his newest Tesla (TSLA) "BOGO" deal, has allotted the innovative, and somewhat frenetic, CEO to have quite a bit of media attention these last few weeks.
Alexa, Where Is The New Amazon (AMZN) Headquarters? 
Not Alexa, nor Amazon (AMZN) executives, will tell anyone where they planning on building their new HQ2. The new location, costing roughly $5 billion to build, but allowing for the creation of over 50,000 new jobs, is being sought out by a super, secret, search committee. The growing consensus, according to NY times analysts, suggests that that HQ2's new home may end up in the city that never sleeps, Northern Virginia.
Currently home to Amazon's cloud computing division's "largest and fastest-growing office outside of Seattle," all bets are on Northern Virginia, specifically in Crystal City. 
"There are a lot of merits to a lot of these places, but at the end of the day, all of the signs are pointing to Crystal City. I'm just going to say it. "
–Amy Liu, Director of the Metropolitan Policy Program at the Brookings Institution
You know, I've famously said that all roads lead to Crystal City. Or was it Rome?
Sweep The Leg..Or Body Slam, That Works Too
On special election eve in 2017, Greg Gianforte, a Republican from Montana, body-slammed Guardian reporter Ben Jacobs. Apparently, Jacobs had asked him a question about the Affordable Care Act, and Gianforte did not like the sound of that. So, channeling the energy of that time he played linebacker in Pee-Wee flag football, Gianforte body slammed the poor reporter. 
Well, is it any surprise to you that President Trump was proud of this moment. At a Thursday night rally in Missoula, the president publicly applauded the actions of Greg Gianforte. "Any guy who can do a body slam," proceeding to demonstrate the move, "he's my kind of guy." 
Towards the end of the rally, Trump discussed the possibility of running against former Vice President Joe Biden in the 2020 Presidential Election. Biden famously despises President Trump and once threatened to take Trump "behind the gym." 
"He'd be down faster than Greg would take him down. He'd be down so fast. Remember? Faster than Greg. I'd have to go very fast. I'd have to immediately connect."

–President Donald Trump
Regardless of which side of the aisle you find yourself sitting, I would pay an absurd amount of the currency of your choice to watch Biden and Trump go toe-to-toe.
Uber Calls For IPO, Driver Somehow 10 Minutes Away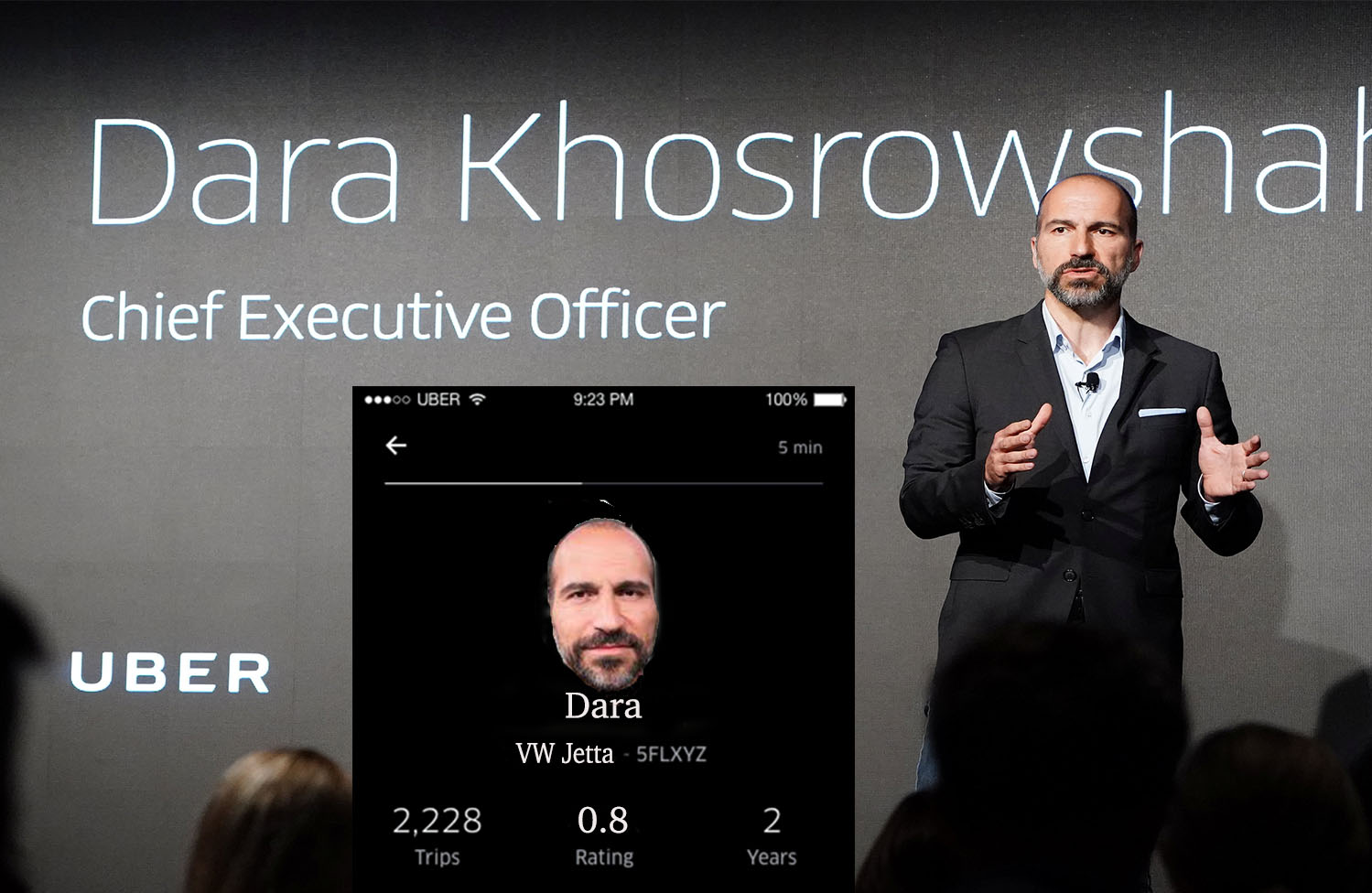 Over the course of the last few years, Uber Technologies Inc., the ride-hailing application used by drunk girls and business folk alike, has maneuvered itself around many road obstructions in the form of a series of scandals, sexual harassment claims, and of course, the alleged theft of industry secrets from rival Alphabet Inc. Earlier this year, Uber's co-founder and CEO, Travis Kalanick, resigned after investors insisted that he step down following countless charges and scandals. 
The company's new chief executive, Dara Khosrowshahi, has done everything in his power to bring estranged investors back into the fold, as well as create new initiatives to attract drivers and riders who might otherwise use any one of the growing ride-hailing applications. 
Uber has received numerous proposals from Wall Street banks valuing the company at nearly $120 billion in an initial public offering (IPO) that is likely to occur early 2019. The colossal evaluation is double Uber's valuation in a fundraising round several months ago, and "more than General Motors., Ford Motor Co. and Fiat Chrysler Automobiles are worth combined. 
The two banks responsible for these valuation proposals, Goldman Sachs Group Inc. and Morgan Stanley, have offered their insight as to how to best position Uber's shares to potential investors, in the event that the company chooses to go public. The Company, founded in 2009, is part of a unique group of highly valued startups who've staved off entering the public markets. Reports are indicating that Uber's rival, Lyft, has an IPO in the woodwork. 
Early on Tuesday, Lyft announced their selection of JPMorgan Chase & Co. as the "lead underwriter of its initial public offering along with Credit Suisse Group and Jefferies Group, the WSJ reported. The first step in the process of filing an IPO typically involves choosing an underwriter, and Lyft hopes to beat Uber to market. Though Lyft's valuation will exceed its initial $15.1 billion valuations raised in private funding from earlier this year, the company's value is considerably lower than Uber. 
Unless Lyft can beat Uber to a public offering, the company runs the risk of losing market interest, given the massive valuation of its largest competitor. Lyft's saving grace, if anything, will be its recent foray into the "micro-mobility" space. The company recently released bikes and scooters for rental all around the United States, competing with scooter-sharing companies like Bird and Lime. 
The ride-hail company is, unfortunately, playing a massive game of catch-up in a market that's bursting at the seams with billion0dollar startups, but while other companies have faced scrutiny for placing their scooters without proper permitting, Lyft believes they can play nice with city officials. 
Uber acquired bike-sharing startup, Jump, in April, in a deal reportedly worth over $100 million,  and has seen riders try to be more environmentally conscious and enjoy the outdoors. Now, to assure Lyft's position in the slow-lane, Uber is pushing Jump to add electric scooter sharing to their platform.  
"We want to be the Amazon of transportation. And hopefully, 10 years from now, no one in the audience is going to own a car."
Dara Khosrowshahi CEO Uber Technologies Inc.

 
Uber released their first Jump scooters in Santa Monica, no doubt to signal to Bird, whose headquarters is based in the beachside city, that a storm is coming and they should wise up, lest they get their wings wet. 
Uber riders will be able to locate and claim a Jump electric scooter from the same app that they hail rides. Riders will simply scan on QR code located on the center of the steering mechanism, and start riding the scooters. The company reports that rides cost $1 to start and $0.15 per minute afterward. 
With Uber and Lyft hot to beat one another to their respective IPOs, it will be interesting to see how the market prepares for these two ride-hailing behemoths to enter the space. 
Search Stock Price (StockPrice.com)