Ford's New Self-Driving Car Features Baidu "Hal 9000" Technology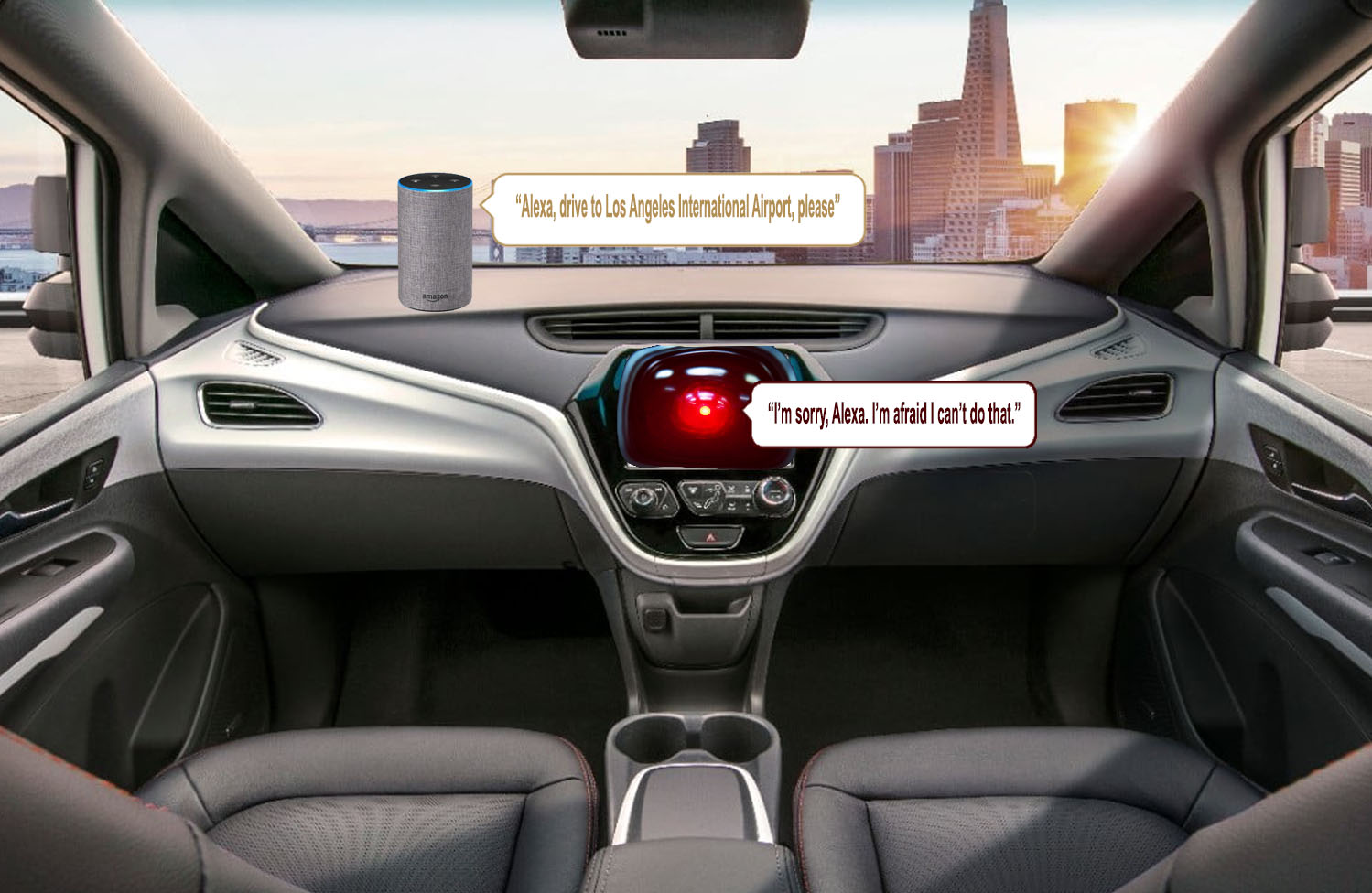 The Phantom Jam
You're driving down a major highway, not a car in sight, and today might be the day you have the fabled "reasonable commute." You woke up twenty minutes earlier than usual just to give yourself a time cushion, made sure you had plenty of gas the night before and set out to start your workday off on the good foot. 
Out of nowhere it happens…Traffic rears its ugly head and cars start to slow down. Keeping your cool, you turn on a podcast about hydroponics in second-world countries, and then traffic stops altogether. Waze doesn't say there's any obstruction on the road, and yet, your commute is delayed 7 minutes. Suddenly, the traffic patterns change and you're back to traveling at typical highway speeds. So what just happened? 
Traffic experts refer to this phenomena as "phantom traffic jams." If every car traveled at the exact same speed, changed lanes in perfectly syncopated patterns, these jams would not be a problem, but as any driver knows, no one on the road is consistent. 
"These traffic waves arise from a small perturbation in a uniform traffic flow, like a bump in the road, or driver braking after a moment of inattention. These phantom jams arise in the absence of any obstacles," says Benjamin Seibold, a mathematician at Temple University. He goes onto explain that the small "perturbations" that occur: one car braking slightly, and the ones behind it brake more to avoid a collision, creates the traffic-inducing chain reaction. 
While many engineers believe roads can be better designed to alleviate the obstacles that drivers fail to react to in time, thus causing phantom jams, the more innovative approach, according to Seibold will come in the form of self-driving cars. 
The Autonomous Automotive Industry 
In an effort to reduce traffic and improve the efficiency of transportation options for commuters and civilians alike, top carmakers and tech companies are placing their faith and resources into driverless car technology. On Tuesday, Ford Motor Company (F) and Baidu (BIDU), the Chinese internet company announced their plans to team up to develop autonomous-driving vehicles, in hopes of taking advantage of a potentially major disruption to the day-to-day of the automotive industry. 
Ford's (F) decades of automobile manufacturing coupled with Baidu's (BIDU) "technological know-how and understanding of China" indicates possible technological breakthroughs just beyond the horizon, according to CNN. The US automaker has already retrofitted some of its vehicles with Apollo, Baidu's (BIDU) self-driving technology and the two companies will begin testing the new franken-tech "on open roads in Beijing that are specially designated for [autonomous vehicle] testing. 
Ford (F) and Baidu (BIDU) are not the only companies aware of the potential that driverless technology presents. Earlier this year, in August, Waymo, the self-driving sector of Google's parent company, Alphabet (GOOG), set up shop in Shanghai. The new business was suspiciously named "Huimo Business Consulting," according to a business registration filing uncovered by CNN. 
In response to a very real future where all cars on the road may not have humans behind the wheel, China released a set of national guidelines for companies looking to get their self-driving vehicles on the road. 
According to the regulation, issued by the Chinese Ministry of Industry and Information Technology, test vehicles must be able to "switch between self-driving and conventional driving in order to ensure the test driver can quickly take over in case of a malfunction." 
These malfunctions can be life or death for passengers traveling in autonomous vehicles. Back in March, Tesla (TSLA) faced significant public backlash after one of their Model X SUV vehicles crashed into a highway center divider and exploded, taking the life of the driver in the process. Tesla (TSLA) admitted that the cause of the crash was a malfunction in their "Autopilot system." 
The Tesla (TSLA) incident presents a very real danger for automotive consumers as well as industry investors concerned with how safe self-driving vehicles really are. Even if experts say that a computer is much less likely to make a mistake resulting in a car accident, it is impossible to account for every potential outcome. In other words, no self-driving car will be crash-proof. 
Bringing up serious sky-net vibes, humans are slowly being replaced by technology. 
Soon enough, we'll be able to use a ride-hailing app like Uber to call for a ride home after a long night, and when the 2014 Toyota (TM) Corolla shows up, there will be no driver to ask the classic, "so how's your night been going? 
ROKU Stock On A Surge After Its Head-Turning Q2 Results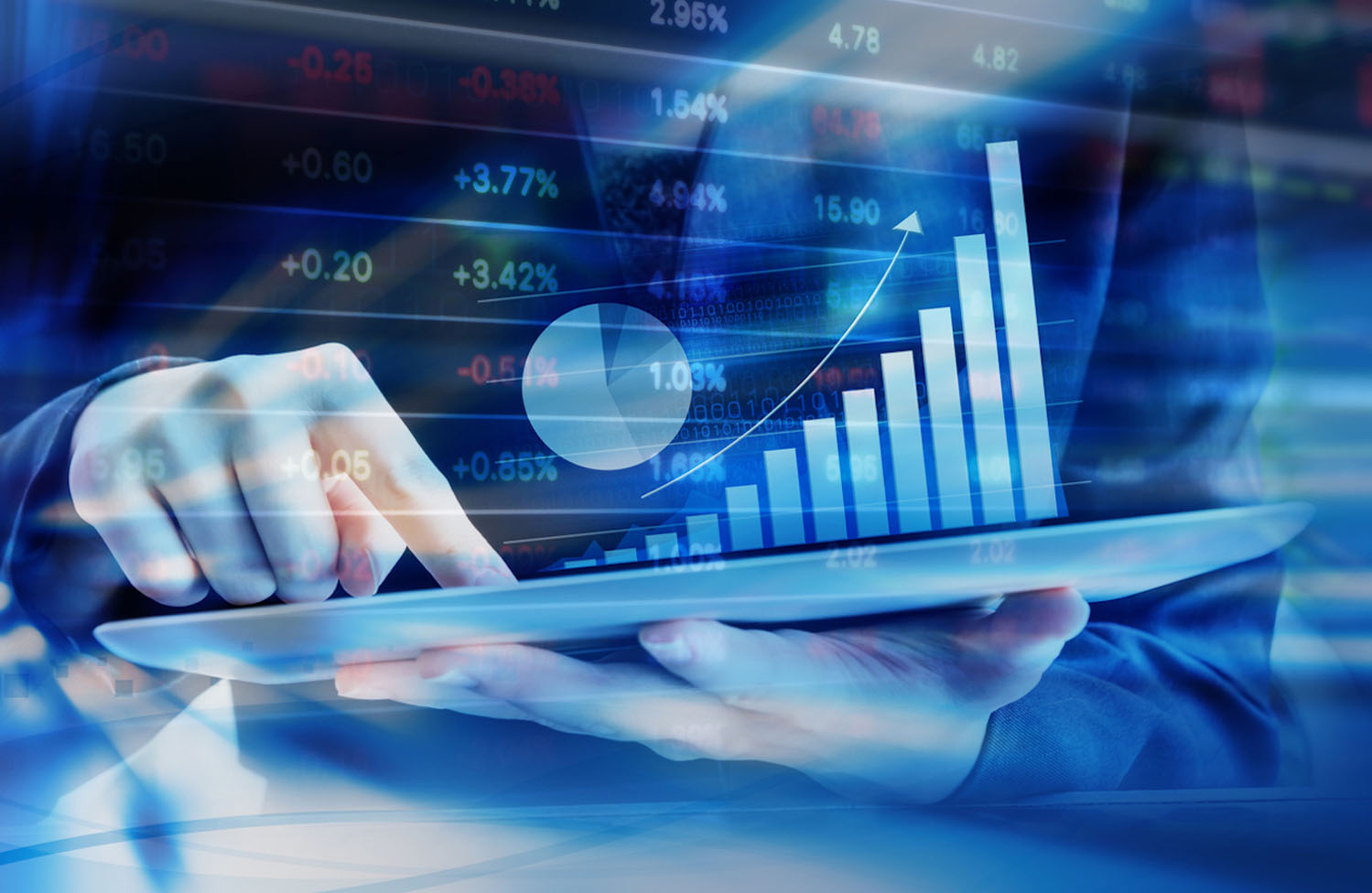 Roku Inc (NASDAQ:ROKU) stock, the video-streaming pioneer is performing quite well in the Wall Street. The company is expected to go even as high as $150 as projected by analyst Laura Martin. More and more advertisers are using the platform instead of the traditional television for advertising their products and services.
An increased number of people are skipping video ads on television. Martin continues to keep ROKU stock as one of the top picks for mid-cap companies this year seeing the potential of a further stock price increase.
Blockbuster Earnings
The platform's popularity which is measured by variables like audience count, usage and average revenue per user increased greatly resulting in a humungous growth. Last week, the stocks of the company rose by 25% post the impressive performance in yet another quarter.
The revenue reported a rise by 59% in Q2, 86% of which was due to a surge in the revenue generated through the platform. While a few years earlier, the revenue was dominated by the sales of the low-margin device, now over two-thirds of the total revenue is contributed by the Roku platform which is a high-margin business.
Related Stock Price Articles
Does The Future For Shopify Stock Price Look Bright?
Snapchat Stock Price Jumps Above IPO price After One year: Bullish Signal For Tech Stocks?
ROKU Stock Price Hits Another All-Time High On Earnings Optimism
Currently, the count of active accounts on the Roku platform stands at 30.5 million users, while the content streamed is for a total of 9.4 billion hours. Considering these figures and the number of days in the quarter, i.e. 91 days, the average consumption can be totaled to 3.4 hours per day per account. The consumers are not only using low-cost devices but are also buying the now available smart TV with the factory-installed operating system of Roku.
While, Needham analyst, Laura Martin had been a keen supporter or Roku's stock even before its bullish phase, even the cautious ones are now of the buying opinion – take for example Stephens' and Rosenblatt's analysts have changed the stock from neutral to buy last week.
To make matters even better, the media giants are also amidst the process of launching new streaming services. This, coupled with the rapid growth of Roku is what made the $150 stock price appear realistic when the stock had started the year at just $30. The future of the company definitely appears brighter than ever.
Stock Price Friday Morning Update – August 16, 2019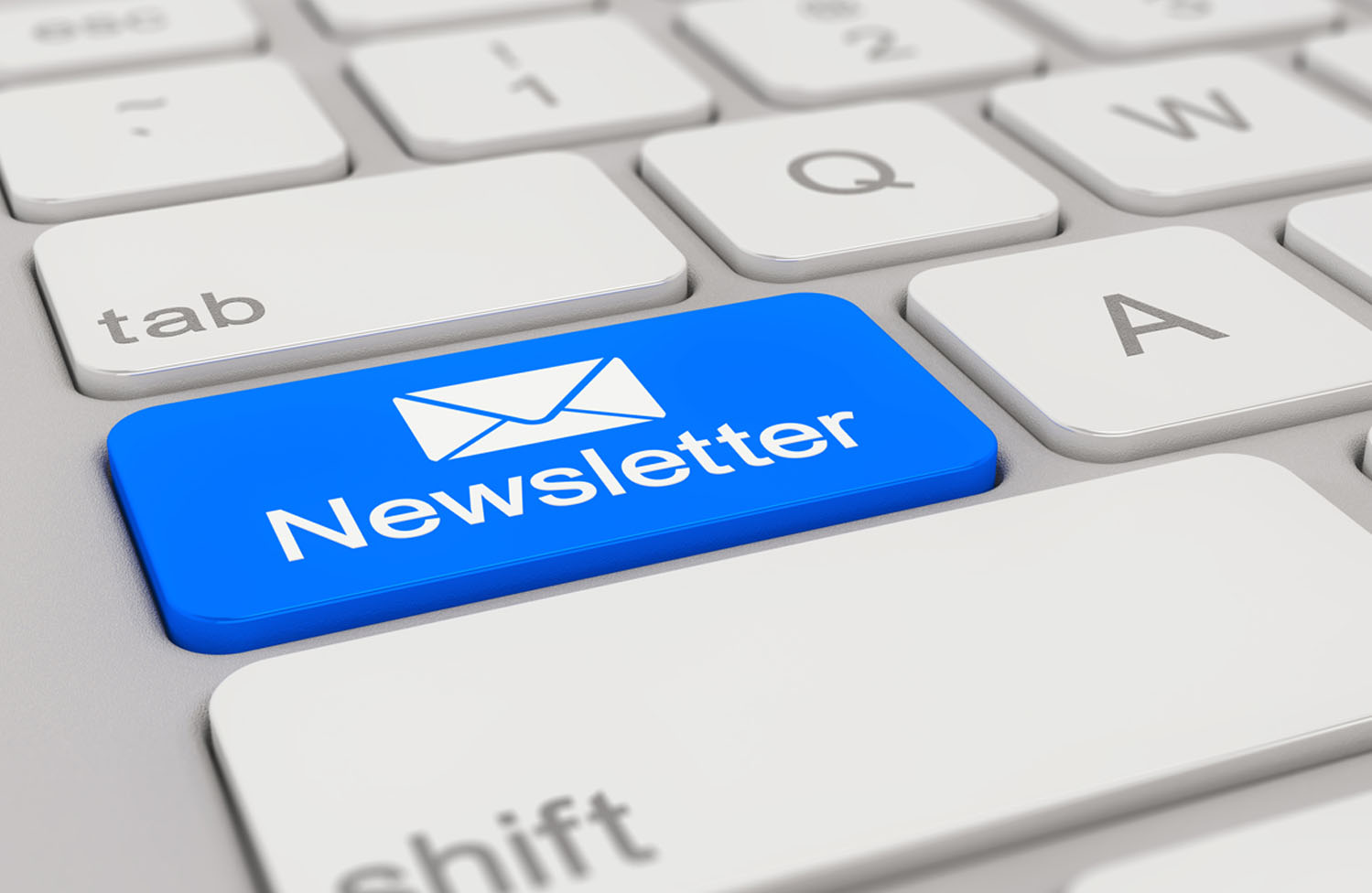 The Future Of Drug Delivery Has Biotech Investors Focusing On One Small Company
With a wave of groundbreaking products in the pipeline, biotechnology could be poised to keep churning higher for the foreseeable future. But how can you get in on the ground floor of the next big wave in biotech?
---
Will This New Trend In Tech Bolster Big Opportunities For Investors?
It is undeniable how on-demand is changing the world around us as we know it. No matter which business segment you belong to, chances are that someone in your industry will be thinking about investing in the on-demand market. So how can people capitalize on this new trend?
---
What's Lying Ahead for Sohu.com (SOHU) After The Recent Developments
Sohu . com (SOHU) investors face a gloomy future after the stock of the Chinese company dropped to a new low in 16 years after it reported disappointing financial results last week. This is the first time since the spring of 2003 that the stock has sunk that low to trade in single digits.
What's Lying Ahead for Sohu.com (SOHU) After The Recent Developments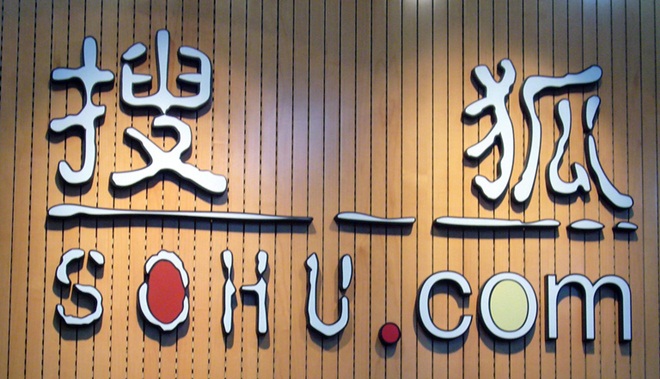 Sohu.com (SOHU Stock Chart) investors face a gloomy future after the stock of the Chinese company dropped to a new low in 16 years after it reported disappointing financial results last week. This is the first time since the spring of 2003 that the stock has sunk that low to trade in single digits.
Sohu reports $474.8 million in revenue in Q2
In the just-announced Q2 2019 financial results the company reported revenue of around $474.8 million in the quarter which is a 2% decline from what was reported a year ago but it is a 10% sequential improvement. This is the fourth consecutive quarter that Sohu has posted a decline in year-over-year top-line although the pace has moderated with each passing quarter.
Things were not good equally for the subsidiaries that it spun sometimes as they also experienced a drop in their stock. Changyou.com (CYOU Stock Chart) and Sogou (SOGO Stock Chart) which represent Sohu's gaming and search operations respectively equally tumbled last week hitting new lows despite the segments reporting an increase in revenue.
Q2 revenue within company projections
The company's quarter did not appear to be disappointing since the reported revenue of $474.8 million was within the company's projection of revenue between $469 and $494 despite falling short of Wall Street estimates. The adjusted net loss of $50 million reported was better than the projections of a loss of between $60 million and $70 million in the quarter.
---
Trending Stock Price Articles
Special Delivery! On-Demand Tech Companies Hit Billion-Dollar Valuations; Here's How Investors Can Capitalize In The Market
3 Biotech Stocks In Focus As Cancer Treatment Heats Up
3 Cancer Related Stocks to Watch Right Now
---
The future for Sohu seems to be uncertain as it continues to perform unsatisfactorily. For instance, in the past year, the company saw its leading advertising revenue dip by 29% despite its Changyou-driven online gaming and Sogou-led search revenue increasing by 3% and 2% respectively.
For the third quarter, the company has estimated its revenue to be between $445 million and $470 million which is a sequential drop. The company has forecast a 10% to 14% jump in top-line which will help in offsetting the 12% to 21% drop in advertising revenue and 6% to 17% dip in online gaming revenue.
Search Stock Price (StockPrice.com)