General Electric New CEO Offers Penny For Shareholder Thoughts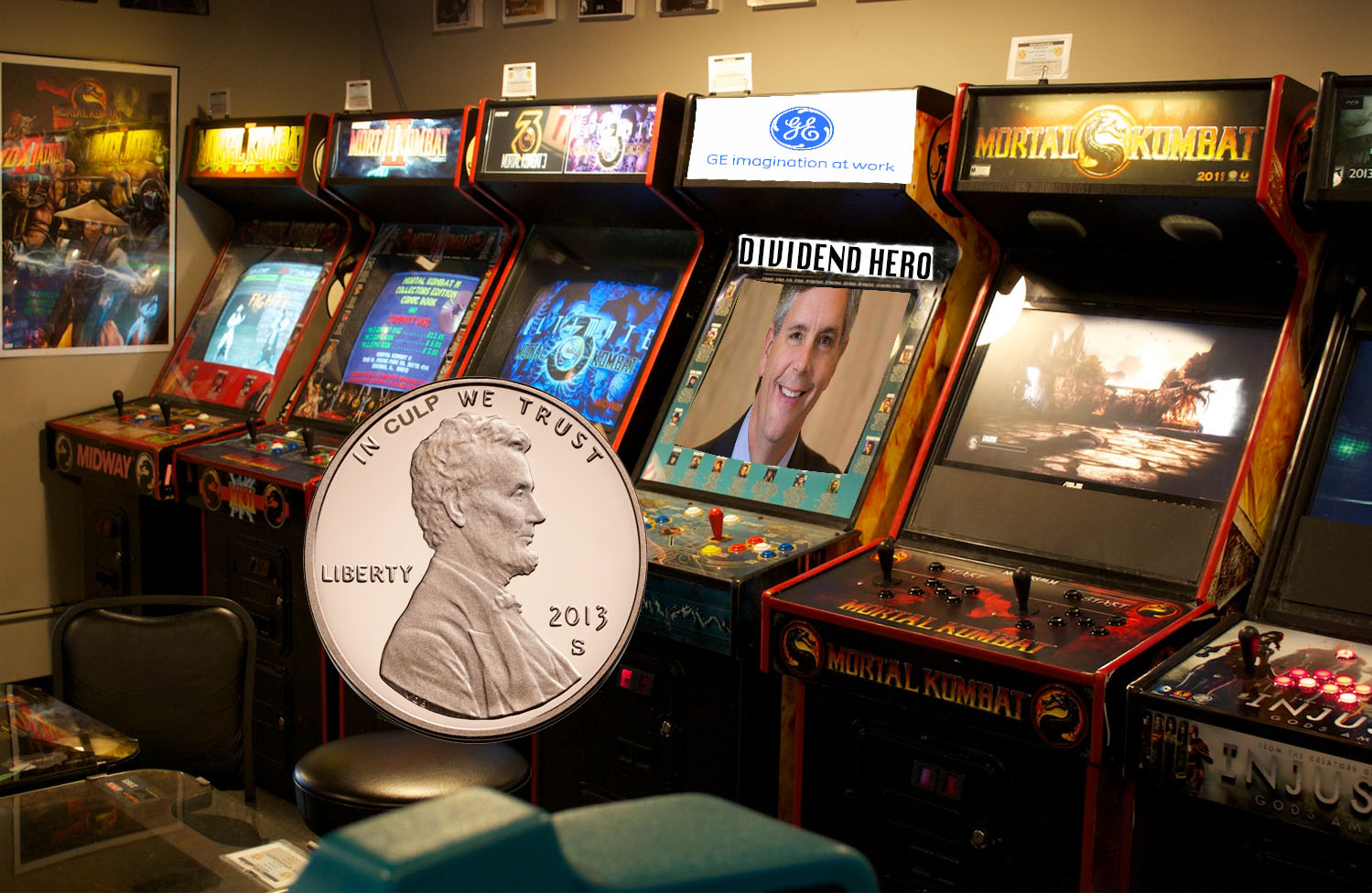 The common objective opinion in the market is that blue-chip companies typically pay a nice dividend to investors, and you can always count on them to have your back. General Electric (GE), the iconic power conglomerate originally founded by Thomas Edison himself, has been, for decades, a company that supports the blue-chip theory. Up until recently, GE (GE) remained in the green, but after months of radio silence, the company's CEO Larry Culp is faced with reviving his dying company and reinsuring his shareholder's investments. 
However, on Tuesday, it seems as though Culp made matters much worse. The company, via Culp, announced that beginning in 2019, quarterly dividends for shareholders will amount to roughly $0.01 per share in an effort analyst believe may "free up cash for the beleaguered company once treasured by shareholders for its payout."
"The dividend cut to close zero will help on this front, but we also don't think the cut is a silver bullet, and the severity highlights the challenged capital position here."

–Stephen Tusa, analyst J.P. Morgan 
Culp's decision to cut the company's quarterly dividends represents is the first major move during his first month as GE's (GE) chief executive officer. On Oct. 1, the company's previous chief executive, John Flannery was removed from his position as a result of the board's dissatisfaction with "the execution that was taking place under (his) leadership," CNBC's Andrew Sorkin said on "Squawk Box," citing sources. 
According to CNBC and several other media outlets, Flannery's removal was largely driven by the "slow pace of change" under his leadership, and not driven by the power business' woes." At the time of Flannery's removal, the company's shares had fallen to a nine-year low, trading at $11.27 per share. During Flannery's time as CEO, the company announced that there were multiple issues with its newest line of natural gas-fired power turbines. GE's (GE) Power Chief Executive Russel Stokes explained, in a blog post on his LinkedIn profile, the issues related to the "HA turbines."
"More recently, we identified an issue that we expect to impact our HA units. It involves an oxidation issue that affects the lifespan of a single blade component."

–Russel Stokes, Power Chief Executive General Electric 
Imagine the collective concerns of GE's (GE) shareholders as well as new CEO Larry Culp that arose from the mess made under the auspices of John Flannery. Suffice to say, when Culp was named to the position on the same day his predecessor was removed, his work was cut out for him. 
As a result of Culp's dividend cut, GE (GE)reportedly expects to retain about $4 billion in cash a year. Many analysts believe GE (GE) will try to raise capital after the company's dividend cut to create a safety net for the future of the company, but Culp immediately responded to these allegations, saying he has "no plans for an equity raise." 
While the industrial conglomerate's energy department has dealt with multiple snafus over the course of the last year, GE's (GE) aviation department has managed to withstand harsh conditions and safely reach their destination, posting a near 7% increase in profits from last year, according to CNBC. In the interest of preserving what's left of GE's (GE) power division, Culp announced on Tuesday, that the division will be reorganized as a gas products and services business, rather than one that sells turbines to gas and coal-fired power plants as it has in the past. 
Analysts believe Culp's decision to do away with the dividend is an absolute necessity if GE (GE) stands any chance of mending its wounds from the last year, but Jack Degan, chief investment officer at Harbor Advisor, is concerned for the effect this will have on the company's long-time shareholders:
"Although I agree with the decision to eliminate the dividend because they certainly need that extra cash for restricting and dealing with liabilities like a dramatically underfunded pension, this is going to be painful for those individual shareholders who love on their dividend. 

–Jack Degan, chief investment officer, Harbor Advisory 
Look, its a pretty bold move on Larry Culp's part, but after inheriting a dying power company replete with a myriad of issues, while still being expected to ensure the company's performance, this decision makes sense. Only time will tell as to whether the company's shareholders and the market feel the same way. 
ROKU Stock On A Surge After Its Head-Turning Q2 Results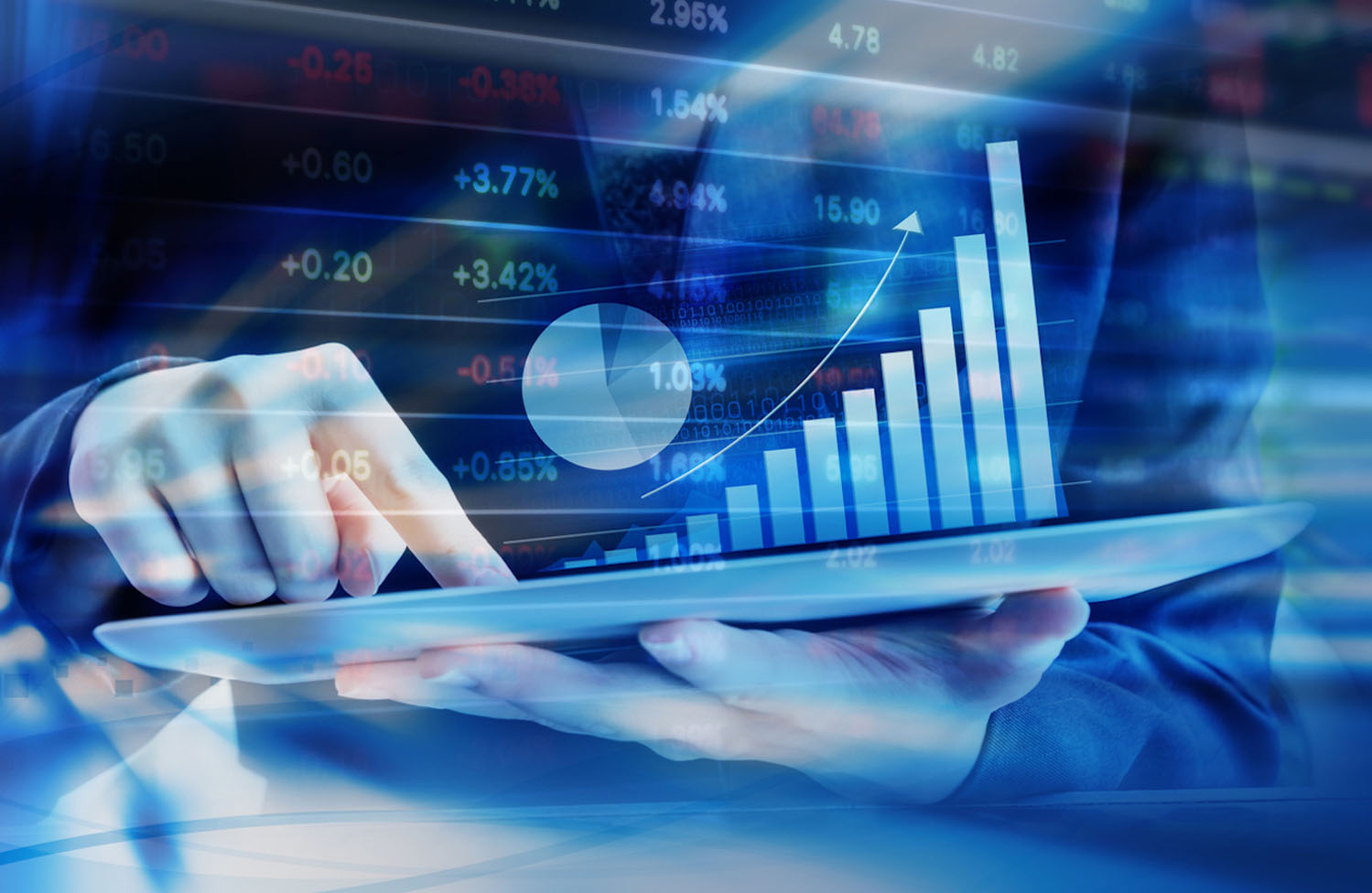 Roku Inc (NASDAQ:ROKU) stock, the video-streaming pioneer is performing quite well in the Wall Street. The company is expected to go even as high as $150 as projected by analyst Laura Martin. More and more advertisers are using the platform instead of the traditional television for advertising their products and services.
An increased number of people are skipping video ads on television. Martin continues to keep ROKU stock as one of the top picks for mid-cap companies this year seeing the potential of a further stock price increase.
Blockbuster Earnings
The platform's popularity which is measured by variables like audience count, usage and average revenue per user increased greatly resulting in a humungous growth. Last week, the stocks of the company rose by 25% post the impressive performance in yet another quarter.
The revenue reported a rise by 59% in Q2, 86% of which was due to a surge in the revenue generated through the platform. While a few years earlier, the revenue was dominated by the sales of the low-margin device, now over two-thirds of the total revenue is contributed by the Roku platform which is a high-margin business.
Related Stock Price Articles
Does The Future For Shopify Stock Price Look Bright?
Snapchat Stock Price Jumps Above IPO price After One year: Bullish Signal For Tech Stocks?
ROKU Stock Price Hits Another All-Time High On Earnings Optimism
Currently, the count of active accounts on the Roku platform stands at 30.5 million users, while the content streamed is for a total of 9.4 billion hours. Considering these figures and the number of days in the quarter, i.e. 91 days, the average consumption can be totaled to 3.4 hours per day per account. The consumers are not only using low-cost devices but are also buying the now available smart TV with the factory-installed operating system of Roku.
While, Needham analyst, Laura Martin had been a keen supporter or Roku's stock even before its bullish phase, even the cautious ones are now of the buying opinion – take for example Stephens' and Rosenblatt's analysts have changed the stock from neutral to buy last week.
To make matters even better, the media giants are also amidst the process of launching new streaming services. This, coupled with the rapid growth of Roku is what made the $150 stock price appear realistic when the stock had started the year at just $30. The future of the company definitely appears brighter than ever.
Stock Price Friday Morning Update – August 16, 2019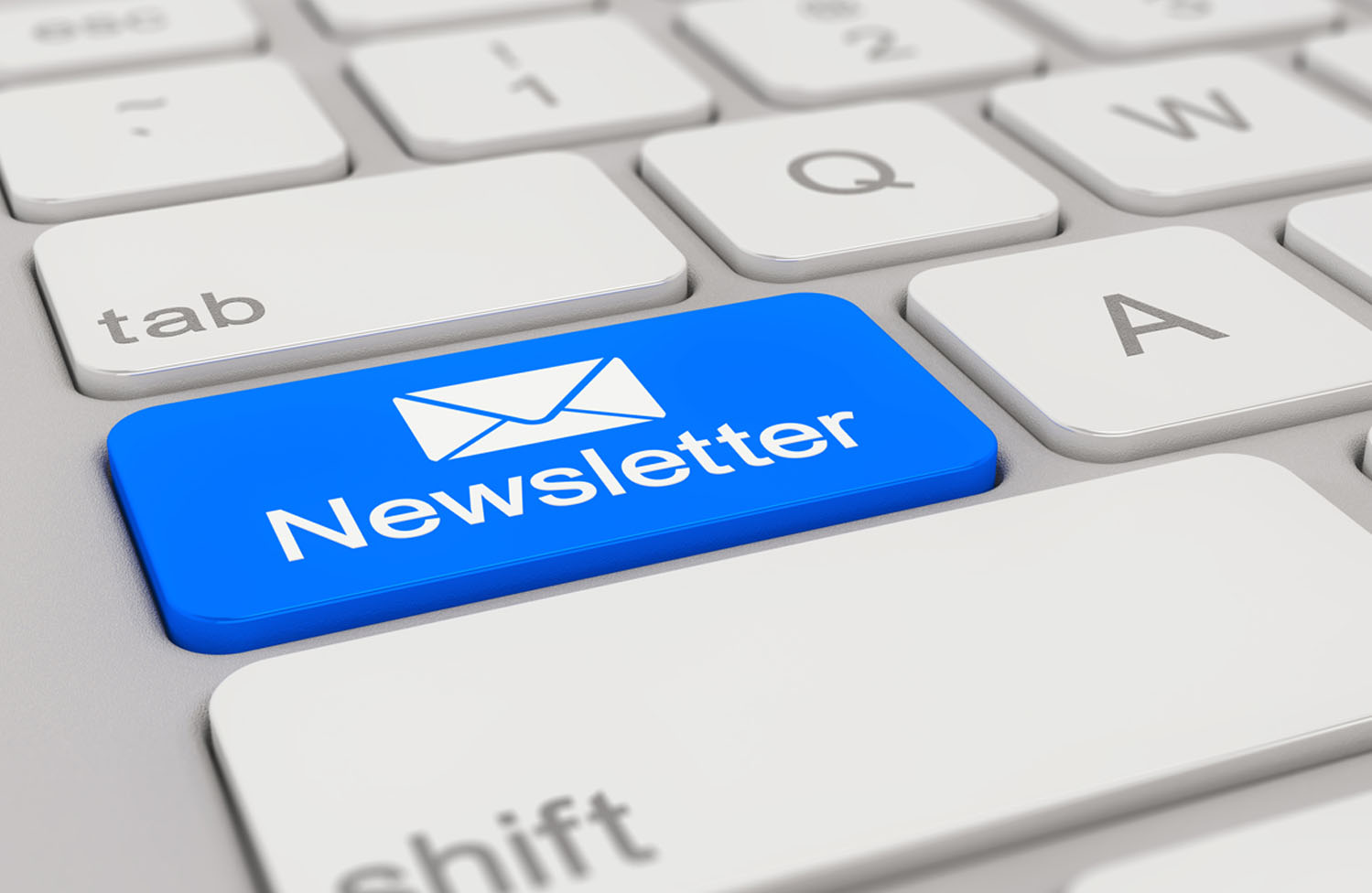 The Future Of Drug Delivery Has Biotech Investors Focusing On One Small Company
With a wave of groundbreaking products in the pipeline, biotechnology could be poised to keep churning higher for the foreseeable future. But how can you get in on the ground floor of the next big wave in biotech?
---
Will This New Trend In Tech Bolster Big Opportunities For Investors?
It is undeniable how on-demand is changing the world around us as we know it. No matter which business segment you belong to, chances are that someone in your industry will be thinking about investing in the on-demand market. So how can people capitalize on this new trend?
---
What's Lying Ahead for Sohu.com (SOHU) After The Recent Developments
Sohu . com (SOHU) investors face a gloomy future after the stock of the Chinese company dropped to a new low in 16 years after it reported disappointing financial results last week. This is the first time since the spring of 2003 that the stock has sunk that low to trade in single digits.
What's Lying Ahead for Sohu.com (SOHU) After The Recent Developments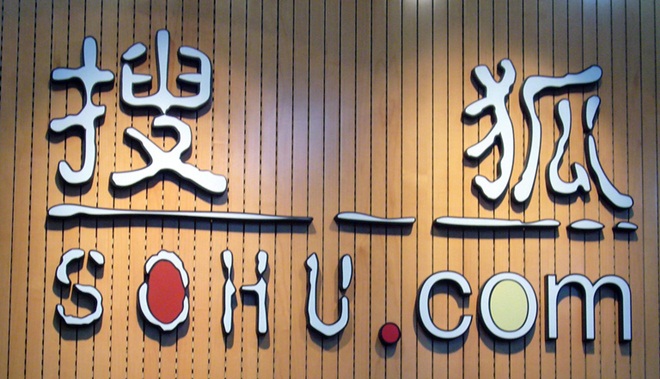 Sohu.com (SOHU Stock Chart) investors face a gloomy future after the stock of the Chinese company dropped to a new low in 16 years after it reported disappointing financial results last week. This is the first time since the spring of 2003 that the stock has sunk that low to trade in single digits.
Sohu reports $474.8 million in revenue in Q2
In the just-announced Q2 2019 financial results the company reported revenue of around $474.8 million in the quarter which is a 2% decline from what was reported a year ago but it is a 10% sequential improvement. This is the fourth consecutive quarter that Sohu has posted a decline in year-over-year top-line although the pace has moderated with each passing quarter.
Things were not good equally for the subsidiaries that it spun sometimes as they also experienced a drop in their stock. Changyou.com (CYOU Stock Chart) and Sogou (SOGO Stock Chart) which represent Sohu's gaming and search operations respectively equally tumbled last week hitting new lows despite the segments reporting an increase in revenue.
Q2 revenue within company projections
The company's quarter did not appear to be disappointing since the reported revenue of $474.8 million was within the company's projection of revenue between $469 and $494 despite falling short of Wall Street estimates. The adjusted net loss of $50 million reported was better than the projections of a loss of between $60 million and $70 million in the quarter.
---
Trending Stock Price Articles
Special Delivery! On-Demand Tech Companies Hit Billion-Dollar Valuations; Here's How Investors Can Capitalize In The Market
3 Biotech Stocks In Focus As Cancer Treatment Heats Up
3 Cancer Related Stocks to Watch Right Now
---
The future for Sohu seems to be uncertain as it continues to perform unsatisfactorily. For instance, in the past year, the company saw its leading advertising revenue dip by 29% despite its Changyou-driven online gaming and Sogou-led search revenue increasing by 3% and 2% respectively.
For the third quarter, the company has estimated its revenue to be between $445 million and $470 million which is a sequential drop. The company has forecast a 10% to 14% jump in top-line which will help in offsetting the 12% to 21% drop in advertising revenue and 6% to 17% dip in online gaming revenue.
Search Stock Price (StockPrice.com)