General Electric New CEO Offers Penny For Shareholder Thoughts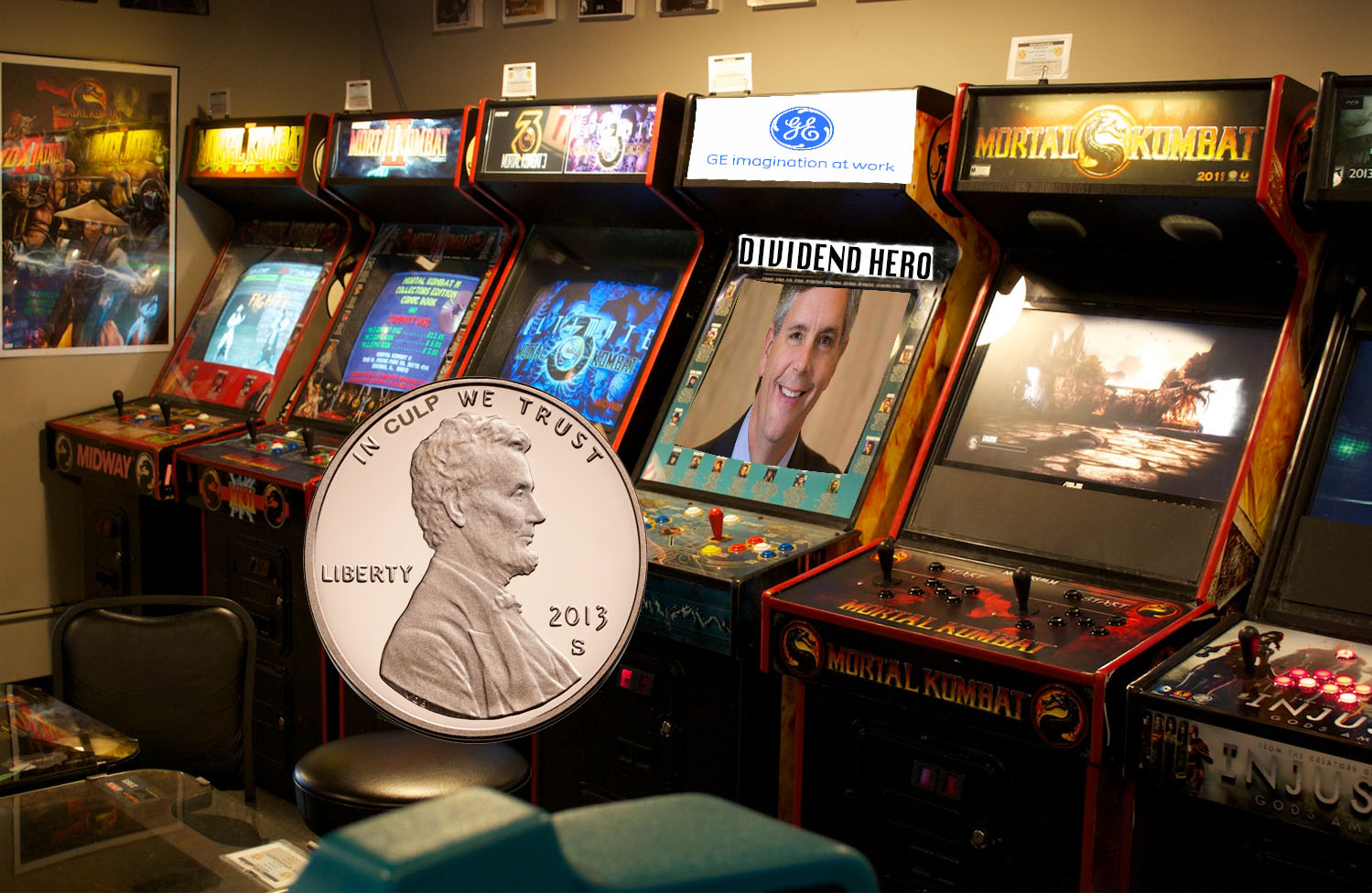 The common objective opinion in the market is that blue-chip companies typically pay a nice dividend to investors, and you can always count on them to have your back. General Electric (GE), the iconic power conglomerate originally founded by Thomas Edison himself, has been, for decades, a company that supports the blue-chip theory. Up until recently, GE (GE) remained in the green, but after months of radio silence, the company's CEO Larry Culp is faced with reviving his dying company and reinsuring his shareholder's investments. 
However, on Tuesday, it seems as though Culp made matters much worse. The company, via Culp, announced that beginning in 2019, quarterly dividends for shareholders will amount to roughly $0.01 per share in an effort analyst believe may "free up cash for the beleaguered company once treasured by shareholders for its payout."
"The dividend cut to close zero will help on this front, but we also don't think the cut is a silver bullet, and the severity highlights the challenged capital position here."

–Stephen Tusa, analyst J.P. Morgan 
Culp's decision to cut the company's quarterly dividends represents is the first major move during his first month as GE's (GE) chief executive officer. On Oct. 1, the company's previous chief executive, John Flannery was removed from his position as a result of the board's dissatisfaction with "the execution that was taking place under (his) leadership," CNBC's Andrew Sorkin said on "Squawk Box," citing sources. 
According to CNBC and several other media outlets, Flannery's removal was largely driven by the "slow pace of change" under his leadership, and not driven by the power business' woes." At the time of Flannery's removal, the company's shares had fallen to a nine-year low, trading at $11.27 per share. During Flannery's time as CEO, the company announced that there were multiple issues with its newest line of natural gas-fired power turbines. GE's (GE) Power Chief Executive Russel Stokes explained, in a blog post on his LinkedIn profile, the issues related to the "HA turbines."
"More recently, we identified an issue that we expect to impact our HA units. It involves an oxidation issue that affects the lifespan of a single blade component."

–Russel Stokes, Power Chief Executive General Electric 
Imagine the collective concerns of GE's (GE) shareholders as well as new CEO Larry Culp that arose from the mess made under the auspices of John Flannery. Suffice to say, when Culp was named to the position on the same day his predecessor was removed, his work was cut out for him. 
As a result of Culp's dividend cut, GE (GE)reportedly expects to retain about $4 billion in cash a year. Many analysts believe GE (GE) will try to raise capital after the company's dividend cut to create a safety net for the future of the company, but Culp immediately responded to these allegations, saying he has "no plans for an equity raise." 
While the industrial conglomerate's energy department has dealt with multiple snafus over the course of the last year, GE's (GE) aviation department has managed to withstand harsh conditions and safely reach their destination, posting a near 7% increase in profits from last year, according to CNBC. In the interest of preserving what's left of GE's (GE) power division, Culp announced on Tuesday, that the division will be reorganized as a gas products and services business, rather than one that sells turbines to gas and coal-fired power plants as it has in the past. 
Analysts believe Culp's decision to do away with the dividend is an absolute necessity if GE (GE) stands any chance of mending its wounds from the last year, but Jack Degan, chief investment officer at Harbor Advisor, is concerned for the effect this will have on the company's long-time shareholders:
"Although I agree with the decision to eliminate the dividend because they certainly need that extra cash for restricting and dealing with liabilities like a dramatically underfunded pension, this is going to be painful for those individual shareholders who love on their dividend. 

–Jack Degan, chief investment officer, Harbor Advisory 
Look, its a pretty bold move on Larry Culp's part, but after inheriting a dying power company replete with a myriad of issues, while still being expected to ensure the company's performance, this decision makes sense. Only time will tell as to whether the company's shareholders and the market feel the same way. 
Show Me The Digital Currency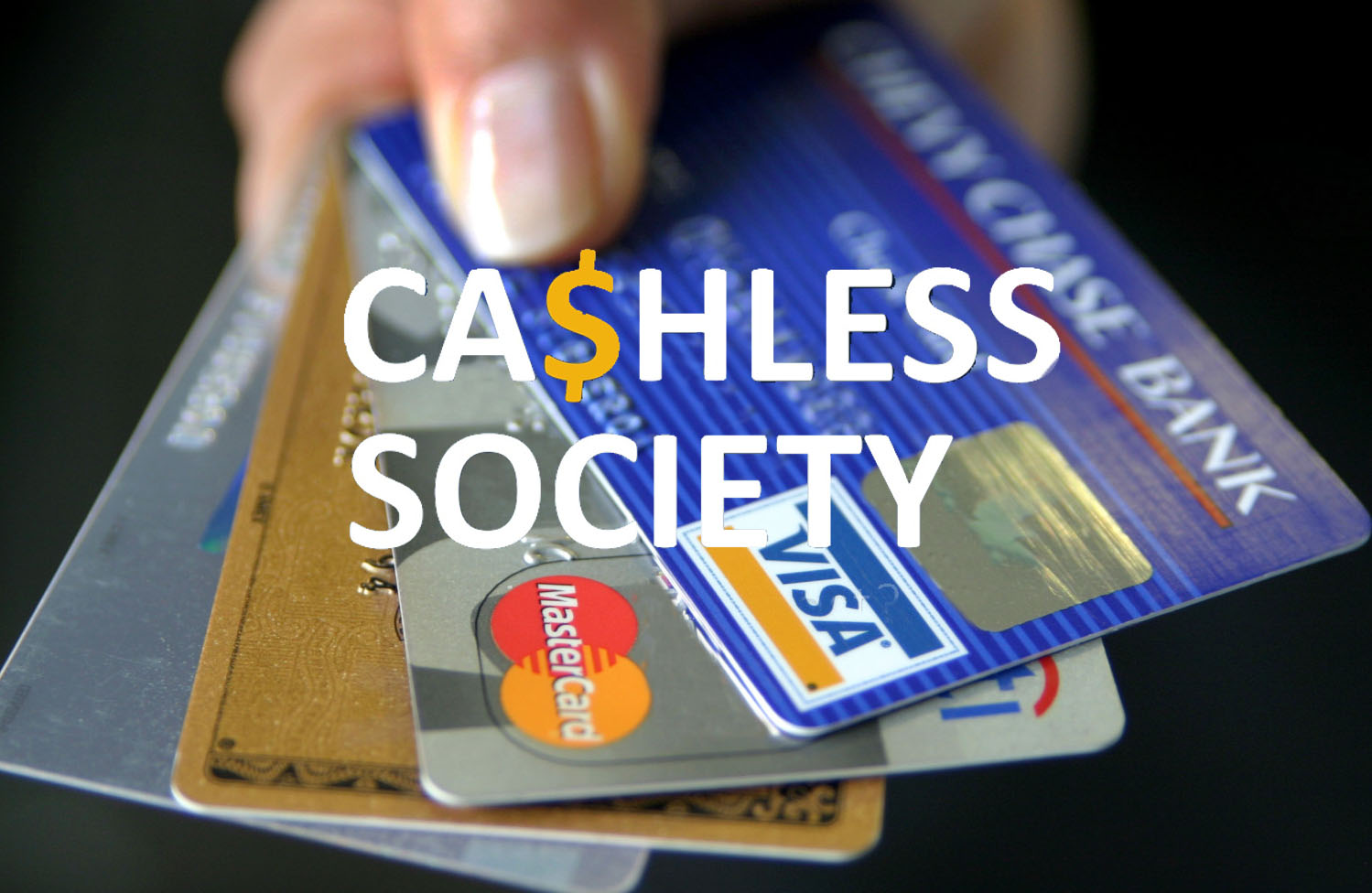 It has been said if you listen closely, you can hear money talking louder than any other person in the room. For centuries, those with greater access to capital have had the privilege of sitting in the driver's seat, while others living with less means have kowtowed to the demands of the affluent. In the year 740 B.C., long before you or I walked the Earth in search of avocado toast and AirPods, the Tang Dynasty in China introduced the first pieces of paper currency.
After they invited block printing (think stamps), the government started to print money because metal coins were far too heavy to carry compared to the featherweight nature of paper. Prior to the Tang Dynasty getting that paper, dozens of ancient civilizations used bartering systems to trade for what they needed. Ultimately, someone decided that coins and paper money held greater intrinsic value than shiny rocks or three seashells. 
In the thousands of years following the introduction of paper currency, we've seen a tidal shift in not only what money looks like, but how it is spent. According to an April 2017 survey, 40% of internet users in developed countries stated that they purchase items online at least "several times per month." As we've seen with the rise of e-commerce sites like Amazon.com and other online shopping platforms, consumers are losing interest in buying products at brick-and-mortar locations.
Ironically enough, 70% of Americans still say they use paper money on a weekly basis, but several financial analysts believe the global economy is headed in a cashless direction. 
According to reports, Sweden, a nation lauded for being both technologically advanced and full of delicious meatballs, is expected to go completely cashless by March 2023, at which point cash will not be accepted any longer as a form of payment. Back in 2012, the six largest banks in Sweden collaborated to develop a mobile payment platform called Swish, which is now used by millions of Swedes every day. 
TechCrunch recently published a piece discussing how the Chinese government plans to implement the "Village Revitalization Strategic Plan," which is designed to improve the efficiency and level of financial services for rural communities across the nation.
The goal, according to the set of guidelines jointly published by China's central bank, the Banking and Insurance Regulatory Commission, the Securities Regulatory Commission, the Ministry of Finance, and the Ministry of Agricultural and Rural Affairs, is to "make mobile payments ubiquitous in rural China by the end of 2020. 
If we examine America's potential to shift towards a cashless society, which could catalyze a global movement, the odds of this taking place are fairly likely. According to a 2017 survey conducted by CNBC, 50% of respondents said they carry cash with them less than half of the time when they are out, and if they do, 76% said they keep less than $50 on hand.
This trend has driven consumers to shift towards the use of debit cards. However, younger generations under the age of 18 cannot have their own checking account, so this has left a significant portion of the American population at an economic disadvantage. 
Luckily, a new mobile banking startup called Step wants to assist the next generation in understanding the value of a cashless dollar. The Company, founded by CJ MacDonald and Alexey Kalinichenko, former execs from the mobile gift card platform Gyft, started Step to help the nearly 75 million children and young adults under the age of 21 in the U.S., who are burdened by having to use cash for all their purchases.
"Step" is banking on (apologies for the pun) the youthful spirit of todays' teenagers who are hot to buy items on Amazon.com or purchase in-app downloads on their smartphones but are too young to have a debit/credit card. Step CEO Macdonald says the market for the startup isn't based on the "unbanked," it's the "pre-banked."
"We're building an all-in-one banking solution that primarily focuses on teens and parents. We want it to be a teen's first bank account. We want to be a teen's first spending card. And we want to teach financially literacy and responsibility firsthand."

–CJ MacDonald, Chief Executive Officer, Step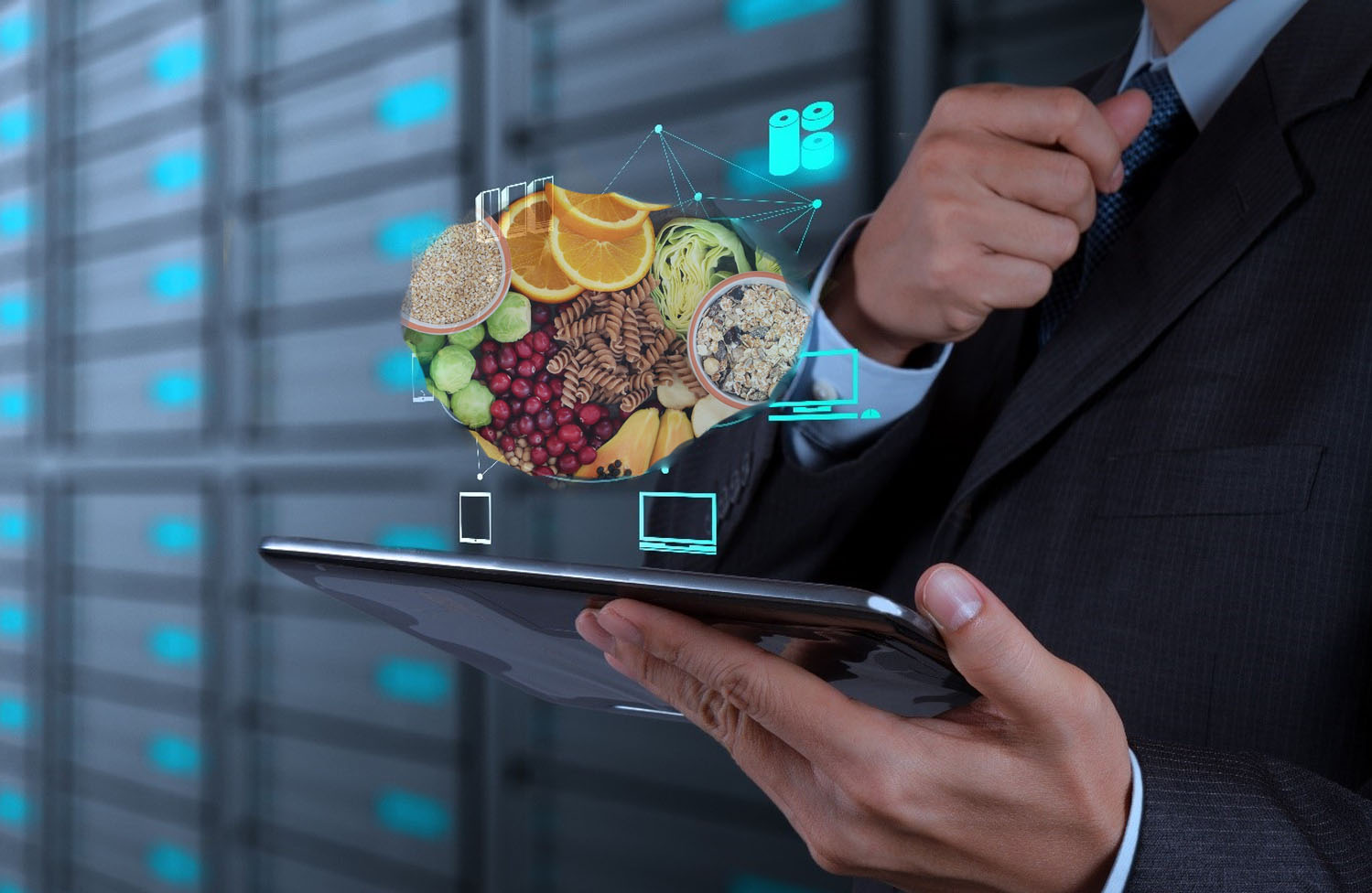 Humanity is moving pretty fast, and if we don't stop and look around once in while, we could miss it. Seemingly every day, tech startups receive seed funding to develop some crazy piece of technology meant to dramatically improve how we lives our lives, but the question is: do these companies understand what we really want or even need? First we need to understand the impetus behind many of these ideas.
As a society with toddler-like attention spans, forever in search of the "next big thing," it's perfectly understandable that companies are sprouting left and right to capitalize on our fidgety nature. Having said that, I posit that it is time we take back our independence from technology that otherwise prohibits us from performing tasks we are perfectly capable of handling.
The close of 2018 allowed investors across all industries to catch their breath after a year of volatile upswings and economic downturns changing hands constantly. In that time, the tech stock market flourished with companies offering products and services to assist us in our time of panic. Considering that we made it out of 2018 largely unscathed, some of these companies, and their subsequent product offerings, are no longer necessary.
One such sub sect of the tech industry that has proven its worth time and time again is that which includes companies developing delivery technology. While I fully agree that we've grown accustomed to a way of life that has slowly nurtured our codependence and inability to survive without it, there are some instances where tech has remedied serious systemic issues. Companies in delivery tech, specifically those working in on-demand food delivery are working to foster a healthy relationship between woman and machine, while still managing to make our lives easier.
Food insecurity is an issue which affects millions of people around the world, and yet, as a global community, we have remained largely complacent in providing assistance. According to the USDA, a food desert is an area which is without access to fresh produce and other healthy foods. These areas are typically found in impoverished countries, and as a result, persons living in these places are at greater risk of malnutrtional diseases.
In the United States, food deserts exist across the country. The horrific events of Hurricane Katrina left New Orleans and its people in a state of emergency. Though it occurred nearly fifteen years ago, a significant percentage of New Orleans residents still say they have to choose between buying food and paying bills, according to several analysts.
Where companies in many industries have demonstrated apathy in terms of developing innovative solutions to assist people struggling to survive, there are some in the delivery tech industry determined to make a difference.
Enter ParcelPal Technology Inc (PKG) (PT0.F) (PTNYF), a delivery tech company dead set on innovating, fabricating, distributing goods to consumers to improve their quality of life. At a time where access to food and supplies is difficult for millions of individuals, ParcelPal is determined to do what it takes to deliver to consumers what they need to get by. The Company recognized the systemic inequities that exist in society and sought to challenge tech industry norms and focus on consumers.
The Company has managed to develop and maintain an easy-to-use marketplace platform where customers can shop for the products they love and use every day and, rather than pick these items up from locations that could be difficult to travel to, ParcelPal couriers deliver orders to customers in an hour or less. ParcelPal Technology Inc (PKG) (PT0.F) (PTNYF) was founded to make life easier for people, and has risen to the top of the industry because they've achieved exactly what they set out to accomplish.
In recent news, ParcelPal Technology Inc (PKG) (PT0.F) (PTNYF)announced at the tail-end of January that the Company has formed partnership with MADD Canada to aid in the continuous fight to prevent impaired driving. As part of the ParcelPal's national rollout campaign, advertising for ParcelPal's service will be seen across the country in various educational forms. Together, MADD Canada and ParcelPal will launch a national awareness campaign focused on educating Canadians on the dangers of impaired driving and the options they have for getting items they want or need without leaving the party.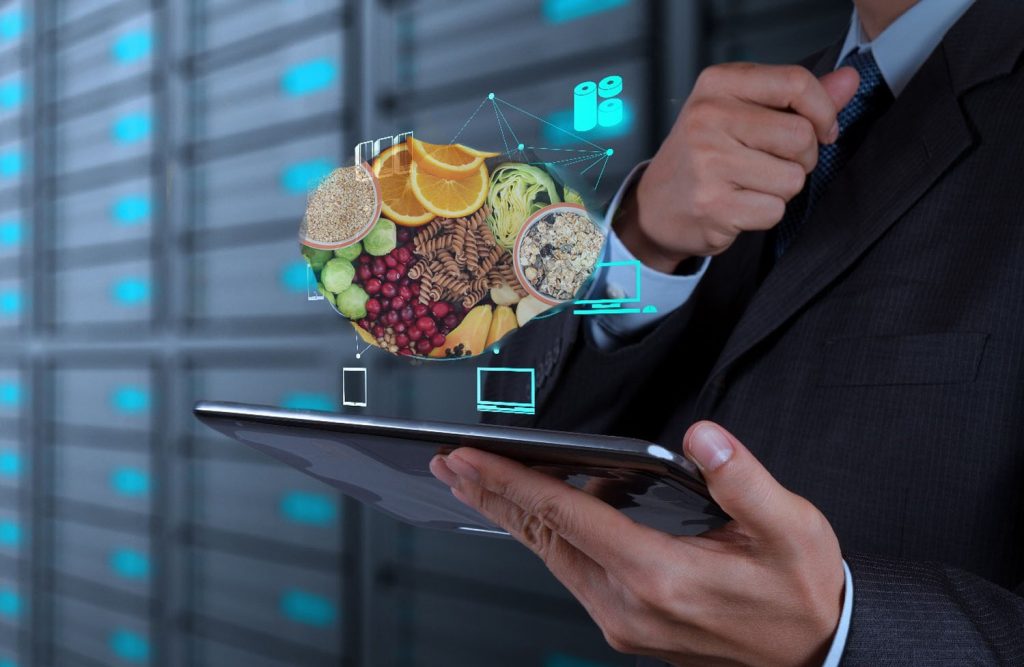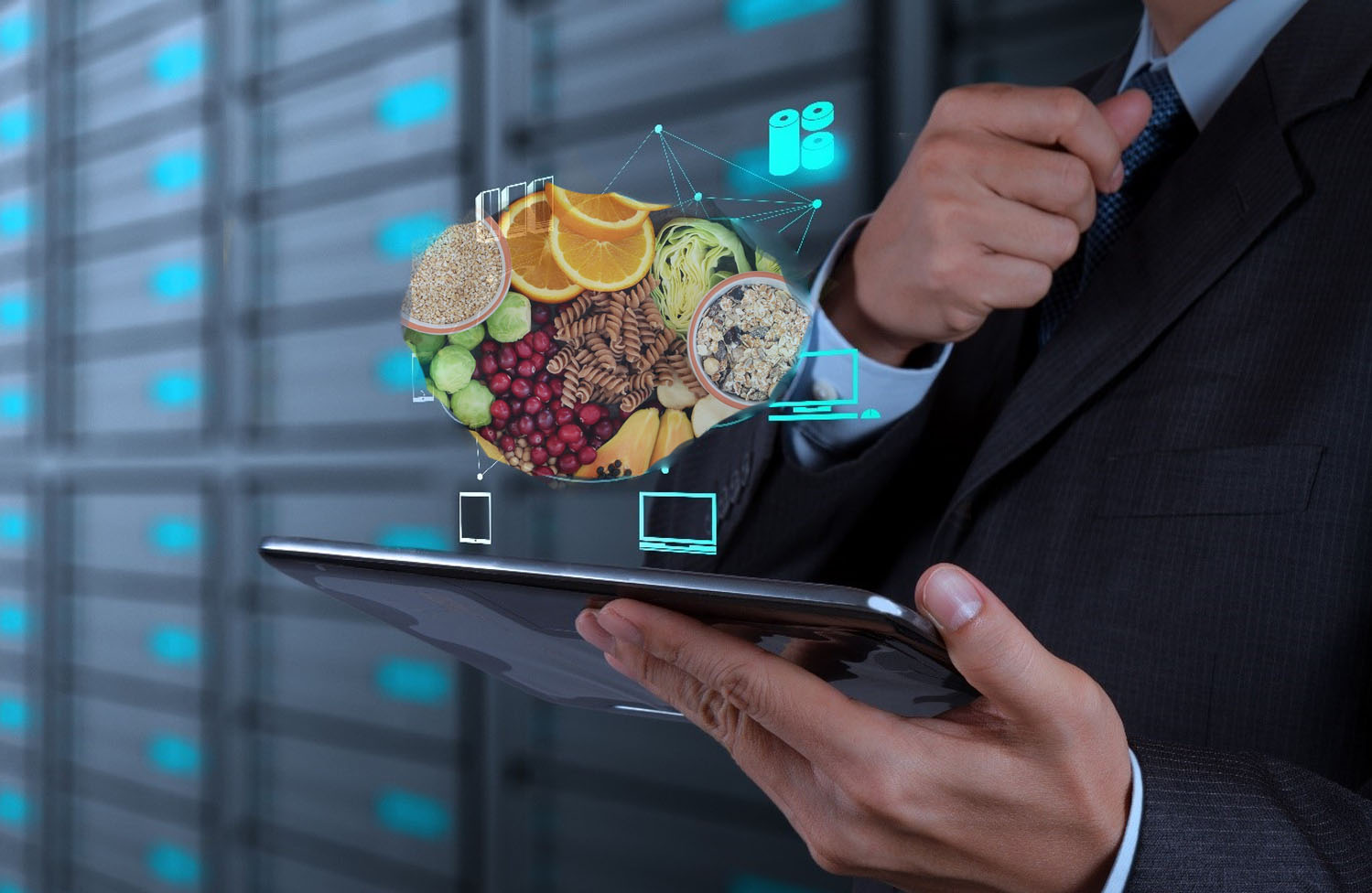 An Affiliate of JSG Communications, MIDAM VENTURES LLC has been compensated $75,000 per month for 3 months by ParcelPal Technology, Inc. for a period beginning September 1, 2018 and ending February 1, 2019 to publicly disseminate information about (PTNYF/PKG). We may buy or sell additional shares of (PTNYF/PKG) in the open market at any time, including before, during or after the Website and Information, provide public dissemination of favorable Information. We own zero shares.
Bitcoin Could Be Rescued By Milennials​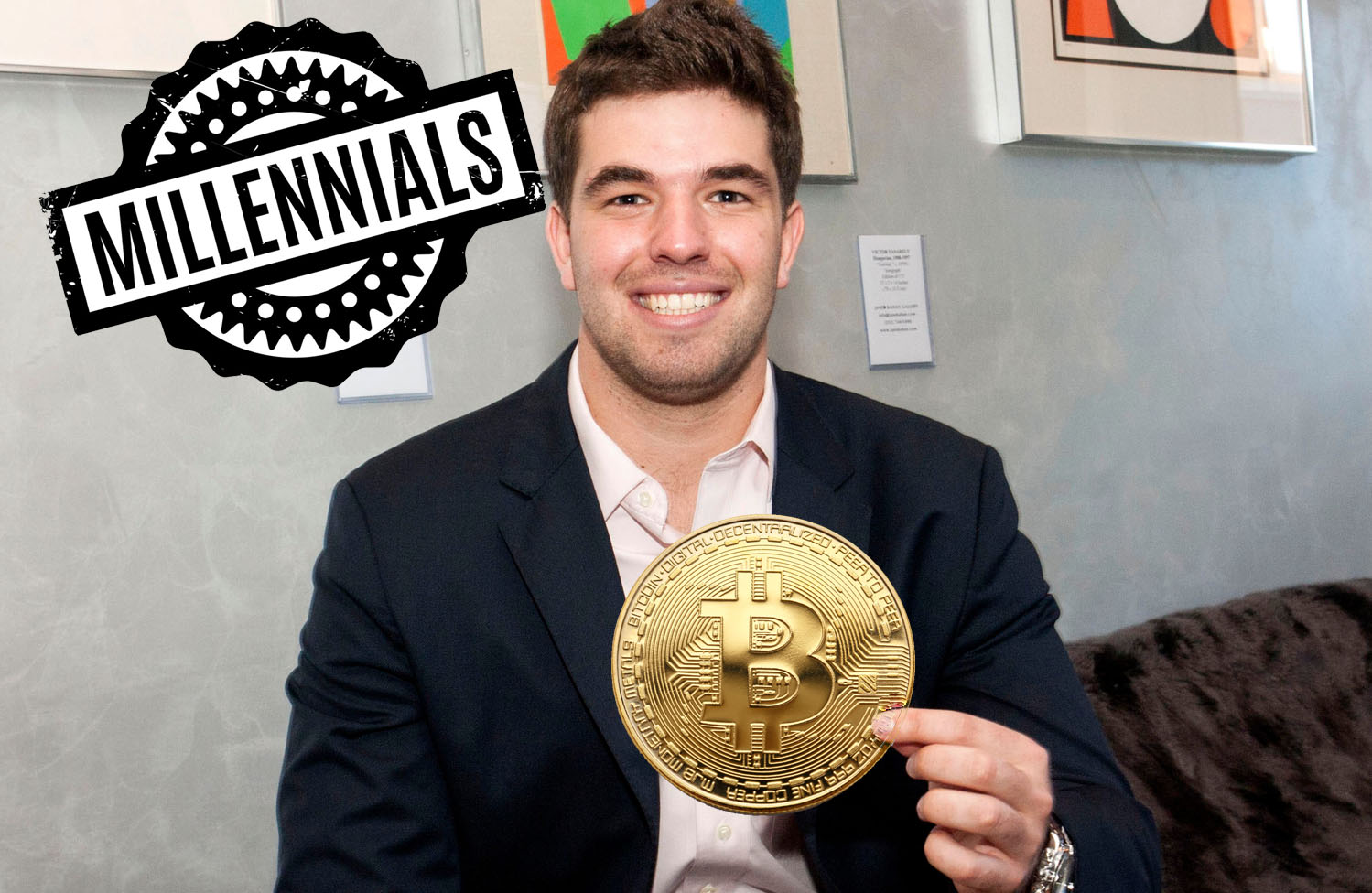 Everyone has a friend or loosely connected acquaintance they they wish would just give it a rest. I'm talking about those people that are so damned impassioned about a particular topic that they not only post regularly about it on social media but at every party, function, or event, it's really all they can talk about. For one friend of mine in particular, he always talks about cryptocurrencies with statements akin to Will Hunting when he hit his stride in that Southie bar.
We try to tell him that Bitcoin has been struggling to get out of bed after a near two-year dry spell after enjoying an earth-shattering bull run in 2017. Sure, in the past bitcoin's price shot up from mere pennies to nearly $20,000 in less than a year, but the once-famous crypto has failed time and time again to break out of its bear market tendencies. 
Nearly a decade has passed since Nakamoto released the fabled white paper describing the primordial framework of a peer-to-peer currency network. At the time, an anonymous cryptographer, with the pseudonym of Satoshi Nakamoto, was furious with the fact that consumers were slowly being falling prey to the inefficacies of banks and other financial institutions.
Nakamoto wrote that "commerce on the internet [had] come to rely almost exclusively on financial institutions as trusted third parties to process electronic payments," and this nurtured dependence would ultimately lead to a fiscal downturn. With a P2P currency network that kept records of every transaction, banks were no longer needed and the era of decentralized currency was on the rise.
For a time, everyone wanted a piece of the cryptocurrency market, but that has all been reduced to whispers and murmurs. However, according to a recent survey, interest in bitcoin and cryptocurrencies may be on the rise once more, namely because millennials and younger generations don't trust those dastardly traditional banking institutions. According to Forbes, 43% of millennial online traders "have more trust in crypto exchanges than the U.S. stock market, compared to 77% of Gen X respondents who have more trust in stock exchanges."
It would seem that millennials could actually get credit for contributing something of value to society other than complaining about presidents and student loans.
"We're seeing the beginning of a generational shift in trust from traditional stock exchanges to crypto exchanges. Younger investors' experience with he stock market has seen a great deal of loss of trust, with the fall of Lehman Brothers because of irresponsible practices followed by the worst recession since the Great Depression…Trust further eroded when Americans saw how..banks get free money through quantitative easing while their cost living continues to rise…"

–Guy Hirsch, U.S. managing director, eToro
The growing millennial mistrust of banking institutions could rescue bitcoin from its current crypto winter. It is interesting that we place such a large amount of trust in banks, storing thousands of dollars in their systems, and yet we have absolutely no idea what happens to our money when its "protected" in our accounts. The trust-based model of depending on banks to transact and safely store money is outdated and, if there's anything that can be said about younger generations, it's the idea that older technologies and systems can and should be replaced as soon as possible.
According to CoinMarketCap, there are presently over 2,000 cryptocurrencies on the market but analysts say that a majority of these coins are virtually worthless. The initial coin offering explosion of 2017 catalyzed an industry replete with hot shot entrepreneurs ready to throw money at the first crypto they could get their hands on, without any idea as to if these coins functioned.
"Almost every ICO was just an attempt to raise money but there was no use for the underlying token…The vast majority of what's our there will be eliminated…"
–Barry Silbert, CEO of Digital Currency Group 
Only time will tell as to whether the age of cryptocurrencies will rise once more, but if we are depending on millennial to come to the rescue, historically their collective followthrough is less than noteworthy.
Search Stock Price (StockPrice.com)