Gold Prices Have Investors Scrambling & Analysts Clamoring For Junior Gold Stocks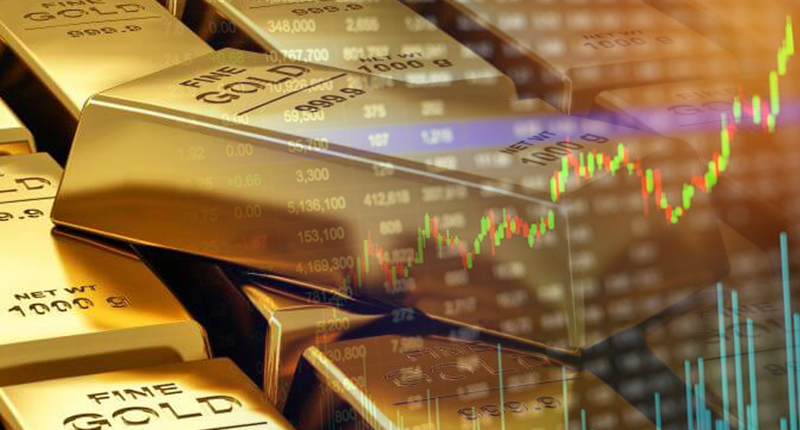 Gold has long been a safe haven stock. But as the market turned toward tech, precious metal stocks took a back seat…until now. Could the timing of gold's next bull run be perfect right now?
Let's look at things that have historically helped gold prices skyrocket in the past:
Geopolitical stress
Declining interest rates
A weaker dollar
Global economic slowdowns
Big accumulation by billionaires investors
Open a newspaper or read any headlines right now and you'll likely see that all four boxes get checked on this list right now. The cheery on this golden sundae is that none of these things can be remedied overnight. What that means is that the bull market for gold could just be getting started.
But timing is important and technical levels for gold are beginning to show an eerily similar trend that they haven't truly shown in nearly a decade: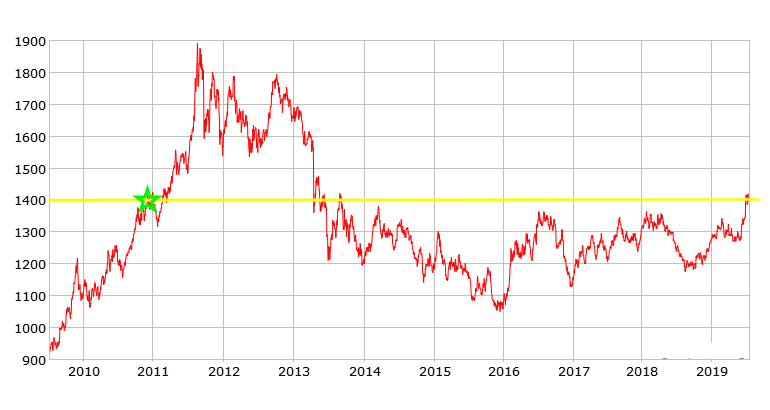 The last time gold prices were at these levels, the entire sector exploded! And it wasn't just any breakout move. Gold prices ran to all-time highs on a bull market move that lasted for months. Are we looking at gold's next bull run?
The key to scoring big with gold stocks is to be ready before the big move comes and to be in front of the right gold opportunities. And historically speaking, some of the biggest returns have come from the junior stocks:
Roxgold investors who played the last big gold boom saw shares skyrocket from $0.38 to nearly $2.30… 497%
---
Investors who bought shares of gold company New Gold Inc. prior to the big gold market move, saw the stock trade below C$1.50 and road a wave to highs of more than C$14… 1,167%
---
Victoria Gold Corp moved from just $0.11 to highs of $1.55 during the last gold rush… 1,309%
---
Guyana Goldfields traded under $0.70 just as the last gold rush hit, with early investors that could have ridden that momentum to highs of $11.79… 1,609%
---
Early buyers of Wesdome Gold saw the stock at levels UNDER C$0.50 and had a chance to ride that to highs of nearly $6… 1,722%
---
And there are countless other examples of just how massive a gold price breakout can be for junior gold stocks and one junior gold mining stock may be on the verge of striking a major payload!
Roscan Gold Corporation (ROS.V): The Next Canadian Gold Stock To Watch For 2019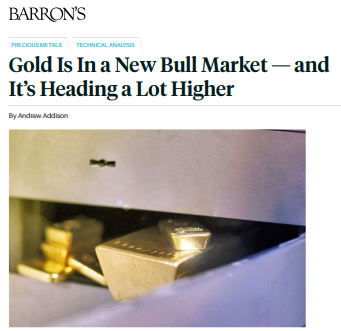 Right now analysts are screaming from the rafters about gold stocks and it isn't just because the fundamental economics are pointing at a move in the precious metal. The price of gold bullion has now cracked a new 5-year high! All of this could be creating the perfect storm for another big move for gold stocks.
RosCan Gold Corporation (ROS.V) has already positioned itself in one of the most prolific gold regions in the world. Specifically, RosCan is currently in the process of assembling a sizeable land package in the Birimian Rocks of West Mali, the most productive greenstone gold belts on the continent.
Birmian rocks are major sources of gold and it just so happens that Mali is one of the largest producers of gold in Africa as it stands today. When it comes to mining, it's Location, Location, and Location.
And RosCan Gold Corporation (ROS.V) is in one of the hottest regions on the planet. Africa holds 40% of the world's gold reserves. Ghana, Burkina Faso, and Mali produce nearly twice what South Africa did in 2018.
Growth In West Africa Has Been Explosive!
Over the last decade, West Africa's Senegal Mali fault zone has become a hotbed for mining activity. The region generated $1.2 billion in 2015 alone. Some analysts also speculate that junior mining companies may benefit greatly from the considerable upside of properties located close to mines that are owned by some of the world's largest mining companies [1].
There could be real opportunity for investors in the handful of junior companies that are sitting on interesting properties within close proximity to the assets of multibillion-dollar market cap companies.
RosCan Gold Corporation (ROS.V) has amassed a significant land package, encompassing 271km2, through option agreements to acquire 100%-owned permits in the prolific gold prospective Birimian rocks of west Mali. Roscan believes these are high potential properties, as they are located in an area of existing gold deposits and multi-million-ounce producers. This includes B2 Gold's Fekola Mine, which lies in a contiguous property to the west of its Kandiole project.
Prolific Gold Discoveries Signal Opportunity
Some of the largest gold miners are now looking to West Africa for potential. Because the region is so rich in gold, heads are turning and that could mean opportunities for mergers and acquisitions.
RosCan Gold Corporation (ROS.V) may be on the verge of something big. RosCan's initial compilation of technical information of the Kandiole Project identified several areas of immediate interest.
According to the company, an initial exploration program consisting of prospecting, mapping and sampling of the entire land position with the objective of identifying areas for more detailed exploration, including drilling.
In addition, a program of detailed soil and termite sampling was completed in specific areas of the Mankouke and Moussala North permits, considered, in the short term, to be the most prospective. The initial sampling program on the Kandiole Project identified 13 artisanal mining areas that returned rock grab samples of more than 0.5 g/t gold with local highs exceeding 10 g/t gold at Niala.
These newly identified mining sites have not been evaluated in the past and as such represents new evaluation opportunities for RosCan Gold Corporation (ROS.V).
[NEW DEVELOPMENT] Roscan (ROS.V) Expands Gold Zone at Mankouke and Makes a New Discovery at Its Kandiole Project in Western Mali
Roscan Gold reported positive assay results from both its diamond drilling and air-core (AC) drilling programs at its Kandiole Project in Mali, West Africa. The drilling program was completed during April to July of 2019 and was designed to test both the north and south extensions of the Mankouke gold discovery zone and many other strong termite and soil, gold anomalies.
Highlights:
| | |
| --- | --- |
| In hole ACMan 19-167 | 5.86 g/t Au over 26.0 m (incl. 9.44 g/t Au over 10.0 m) |
| In hole ACMan 19-168 | 3.74 g/t Au over 30.0 m (incl. 6.73 g/t Au over 6.0 m) |
| In hole DDH 19-04 | 8.63 g/t Au over 10.0 m (incl. 11.48 g/t Au over 7.0 m) |
| In hole DDH 19-03 | 6.53 g/t Au over 5.0 m (incl. 10.09 g/t Au over 3.0 m) |
| In hole DDH 19-03 | 5.56 g/t Au over 3.0 m (incl. 7.14 g/t Au over 2.0 m) |
| In hole DDH 19-08 | 3.45 g/t Au over 10.0 m (incl. 6.76 g/t Au over 3.0 m) |
"We are continuing to show thatwe have an excellent new gold discovery at Mankouke that appears to have strike and depth continuity. Our land package has great potential and we are extremely encouraged by the hits we are seeing on the Mankouke permit."

Greg Isenor, President and CEO of Roscan Gold
The New "Gold Coast" Could Mean Big M&A Opportunities For Junior Miners
According to Mining Intelligence, West Africa's mining development pipeline could have real longevity. Roughly 33% of all assets, regardless of the commodity are in the production or construction stages, 45% of all projects undergoing economic assessment studies, and a whopping 74% of all exploration projects are focused on gold.
This focus on gold in the exploration stage indicates that the importance of gold in West Africa's mining sector could only increase in the future, as new projects will enter the production phase. Some of the bigger players already sniffing around in this space include:
Teranga Gold, B2Gold (Mali), a company with a market cap of over $400 Million
Iamgold (Burkina Faso, Mali), a company with a market cap of over $2 billion
Endeavour Mining (Burkina Faso, Mali, Côte d'Ivoire), a company with a market cap of nearly $2.5 Billion
Semafo (Côte d'Ivoire), a company with a market cap of over $1.5 Billion
And this is just naming a few…
To some extent, all mining companies are worth the value of the gold in the ground that they own. The problem is that as they mine that metal they need to replenish it or risk having no resources left.

The gold mining industry is set for a "wave of mergers and acquisitions" as smaller miners seek to consolidate to capitalize on higher prices, according to Polyus [2]. Smaller companies may be able to prospect for new ore deposits but larger ones will tend to have a hard time discovering large enough deposits to make a difference. Hence you could see larger companies deciding to buy smaller ones.
The world's largest gold companies have been busy acquiring rivals this year, with Barrick Gold buying Randgold Resources in January and Newmont Mining acquiring Goldcorp in April.
"There will be numerous stocks…that will be bought by big companies," says Don Coxe chairman of Chicago-based financial firm Coxe Advisors.
With gold prices on the rise, larger gold companies could run into higher production costs simply based on the size of the company and its overhead. As is typical with most industries of scale, smaller companies could stand to reap the rewards of having strong asset classes and prime location while also holding lower operating costs. Western Africa could be presenting new opportunities especially considering the prices of gold right now and RosCan Gold Corporation (ROS.V) is positioning itself in some of the most prolific regions.
Billionaires Are Already Starting To Pour Money Into Gold Stocks
When it comes to gold and gold stocks, most novices will hear about big money flowing from "Main Street." But this usually comes well after Wall Street hedge funds have already piled in. So it's important to read between the lines and sniff out early institutional bulls.
In recent months, some of the most elite investors have turned to precious metals like gold as a part of their overall investment strategies. Whether you like Trump or not you'll most likely agree on one thing: he's thrown a wrench into the U.S. political climate. It remains to be seen what comes of that, but the president's actions so far have some billionaires expecting his disruptive political influence to spill over into the investing world even more.
That "pile in" we talked about may have quietly, already begun. Billionaire hedge fund manager and DoubleLine Capital founder, Jeffrey Gundlach said in a recent interview [3], "I am certainly long gold… Gold and commodities broadly should benefit this year."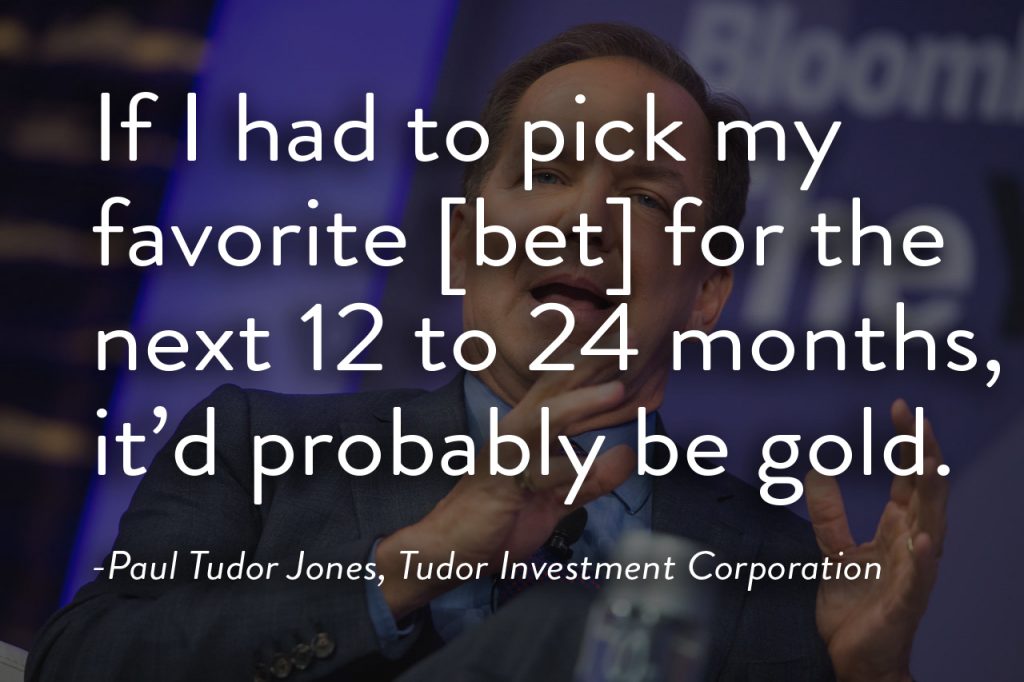 But he's not alone either. Legendary investor Paul Tudor Jones said that gold is his favorite trade for the next year or two [4], "I think one of the best trades is gonna be gold. If I had to pick my favorite [bet] for the next 12 to 24 months, it'd probably be gold." The yellow metal "has everything going for it," he said, adding that if it can reach $1,400 an ounce, it will push to $1,700 "rather quickly."
Other hedge fund managers, including Ray Dalio, David Einhorn, and John Paulson, have also started building gold positions. If billionaires like these own gold, this could be the sign that retail investors have been waiting for. With all of them citing market uncertainty driven by global economics, gold could be starting to sound like a really good idea.
As financial unrest continues across the globe, currency valuations sinking and major support from some of the worlds foremost billionaires prompting a gold play, the writing could already be on the walls.
Is This Perfect Timing For Junior Gold Stocks – Charts Don't Lie
One of the best-known indexes of small resource stocks in the world is the TSX Venture Exchange. It doesn't take a technical wiz to see patterns on a chart or what's happened each time this index has hit a certain level…here we are, Now: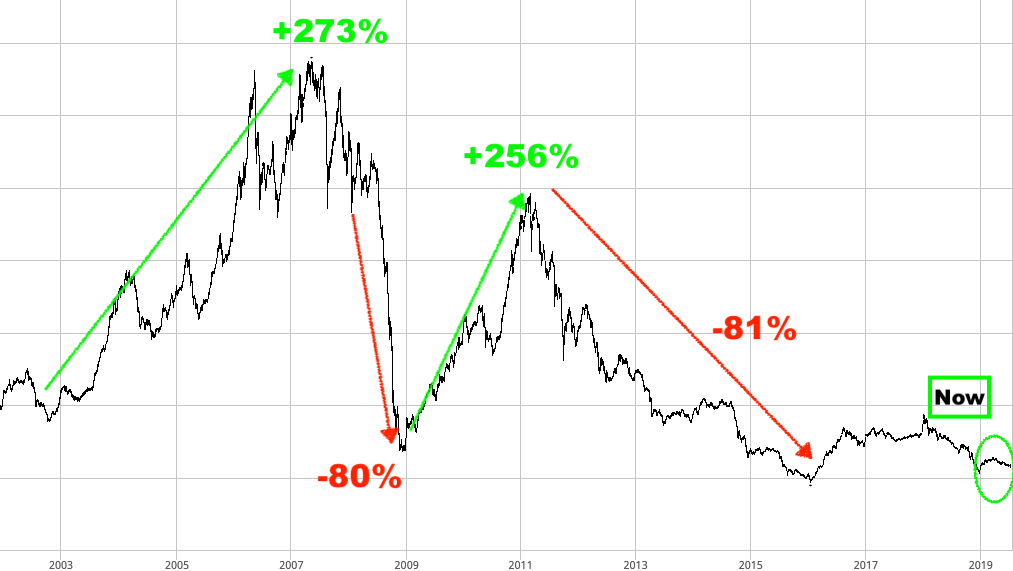 What will happen next? Well, as we said above, it comes down to timing. Let's take this one step further and look at the price of gold over the years: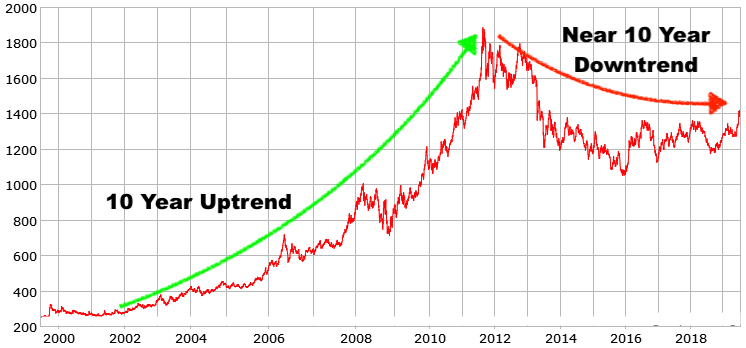 The precious metal has seen a cyclical trend over the last 20 years. The first 10 years saw the last long term bull market for gold. As it stands today, the market has been in a downtrend for almost 10 years after. That means investors aren't "gifted" with "golden opportunities" regularly and being that this could be nearing the end of the latest 10-year cycle, the timing might be playing a big role considering the economic environment!
Remember the last mini bull run during the broader 10-year uptrend? That started at the tail end of 2008 and didn't stop until well into 2011. Junior metals stocks exploded. The examples mentioned earlier were only a handful and those percentage moves were in the thousands.
Will You Be Ready For The Next Gold Rush?
The picture is even clearer. The climate for a gold boom is heating up in a big way and all the ingredients are in place that could give big reasons to be watching junior gold stocks right now. RosCan Gold (ROS.V) has staked its claim in one of the most prolific gold regions in the world. They are in the same region as some of the largest gold miners in the industry.
These are "early days" in its exploration program. RosCan Gold Corporation (ROS.V) property position is not only on the prolific Siribaya Structure which hosts the Siribaya, Kabaya, Seko and Mankouke discoveries but also covers many other gold anomalies and several other structures. With a significant land position of 100%-owned permits in an area of producing mines, this junior miner may soon hit the radar of gold bulls!
Tepid global economic data continues to suggest a bullish case for gold. Non-farm jobs figures, China PMI and the business climate for countries like Germany could point to a slowing economy. This would help the stance on safe-haven stocks. Furthermore, if the Fed sticks to a plan that would involve more rate cuts, there could be even brighter days ahead for the yellow metal.
"Growth still remains weak globally and we have geopolitical tension between the US and Iran. Additionally, $1,400 is a pretty strong support level for gold. We are still in a rate easing cycle right now. Overall factors are still supportive of higher gold prices."

Howie Lee, an economist at OCBC Bank in Singapore, to Reuters
This isn't a secret anymore. With continued global financial uncertainty, a push for further decentralization of currencies, and the clear demand by the world's biggest billionaires to shift investment into gold, what better time is there to find the next "undiscovered" junior gold company poised for huge growth potential in one of the worlds biggest gold producing regions?
RosCan Gold Corporation (ROS.V) has assembled a team of management with decades of experience in gold. Some have even been part of major buyouts by some of the world's largest gold companies. With the recent progress that the company has seen from its drilling program, the fervent demand for safe-haven investment, and the stampede of gold billionaire bulls flooding into the market right now, it may be time to start looking at junior gold stocks before the Main Street rush opens the floodgates.
Top 5 Reasons To Have RosCan Gold (ROS.V) On You Gold Stock List
1. RosCan Gold (ROS.V) is in the process of assembling a sizeable land package in the Birimian Rocks of West Mali, the most productive greenstone gold belts on the continent.
---
2. RosCan Gold (ROS.V) has assembled a team of management with decades of experience in gold. Some have even been part of major buyouts by some of the world's largest gold companies.
---
3. The rising price of gold has billionaire investors bullish on junior gold stocks specifically
---
4. The 20-year gold trend could be signaling a new bull market for gold
---
5. Geopolitical unrest and slowing global economies could ensure a strong argument for a longer-term bull trend for gold prices.
---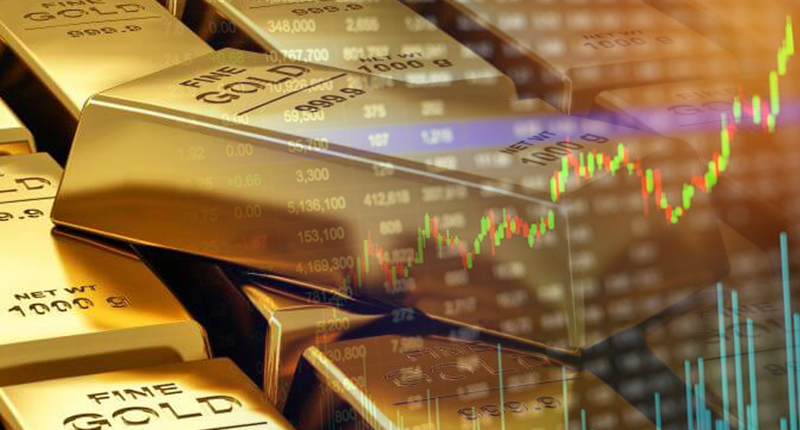 End Notes:
[1] https://www.theassay.com/africa-edition-2019-digital-issue/
[2] https://www.ft.com/content/9da0e07e-9bf4-11e9-9c06-a4640c9feebb
[3] https://www.kitco.com/news/2019-06-18/-I-Am-Certainly-Long-Gold-Bond-King-Gundlach-On-2019-Being-Opposite-Of-2018.html
[4] https://www.marketwatch.com/story/hedge-fund-boss-who-predicted-the-87-crash-is-likely-making-a-killing-off-a-timely-call-last-week-to-by-gold-and-stocks-2019-06-20
Can Apple (AAPL) Stock Price Catch A Boost From AppleTV+?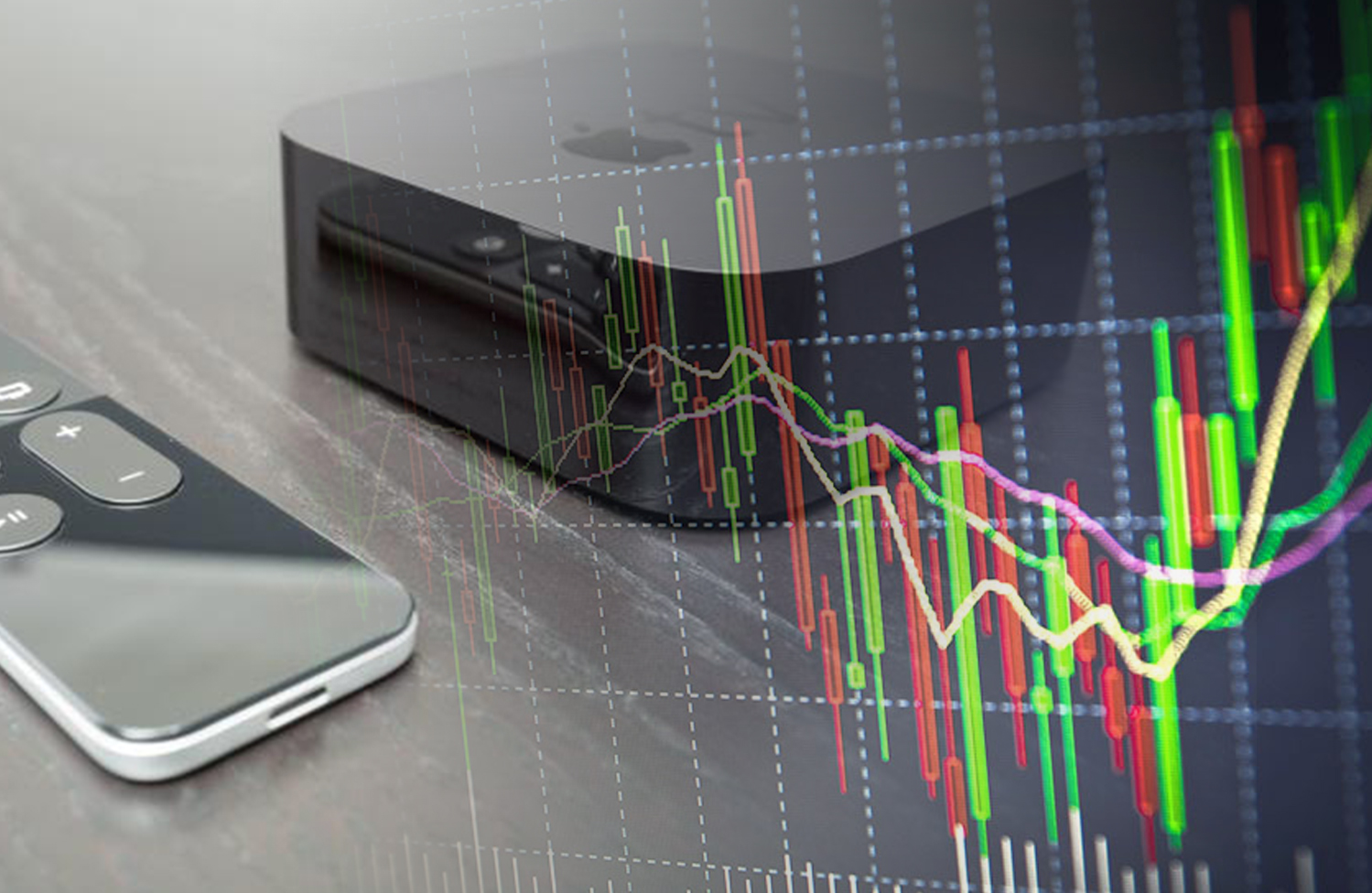 Apple Inc. (AAPL Stock Report) is growingly shifting its dependence on other categories of products as iPhone sales continue the decline. The biggest bets for the company involve services and at the beginning of the year, they introduced four new services that are Apple News+, The Apple Card, Apple Arcade and the Apple TV+.
Apple TV plus to debut in November
One of the services Apple TV+ subscription is expected to be launched in two months and it is seen as a competitor to streaming platform Netflix Inc. (NASDAQ: NFLX). For over two years Apple has been planning its entry into the TV subscription space. Early reports indicated that the company was planning to commit over $1 billion on programming to realize the venture.
The company plans to introduce a small collection of shows before expanding its catalog in months to follow. Sources familiar with the matter indicated that there is a possibility a free trial as the company continues to build its library. Apple will employ a different video subscription strategy for its shows with plans of offering the first three episodes of shows then followed by weekly installments.
Tech Stocks That Could Benefit From The Boom In New Streaming Stocks
The "Netflix and Chill" or now "Apple And Chill?" mentality of the new generation of viewers may have created an opportunity for certain niche sectors. One of these niche's is on-demand delivery stocks. Amazon and Uber have entered the space with a significant focus on timeliness. However, as Uber puts it, UberEats may be the loss leader for the company due to the infrastructure. Furthermore, Amazon may be more insulated due to the sheer size of its core business.
This being said, it's vital to look at companies that may be smaller, more nimble, and streamlined for potential profitability. In this regard, ParcelPal (PTNYF) (PKG) has been a company that we've discussed numerous times in the past. The company targets on-demand delivery of pretty much anything. But what has set it apart from the UberEats and Postmates of the world is their direct integration of cannabis.
Something that is beginning to set ParcelPal (PTNYF) (PKG) apart from its immediate competition is its diversification strategy. Not only is the company working with the likes of Amazon, but it is also entering into key verticals that are seeing an increase in rapid demand. Right now, ParcelPal (PTNYF) (PKG) has built relationships with businesses in both alcohol and cannabis.
We don't have to go into the deep details of these booming industries, but it is vital to understand that the evolution from brick-and-mortar to on-demand delivery could be setting the stage for a major economic boom.
While consumers are becoming more comfortable with using smartphones and computers to buy groceries, they are also increasingly using the same technology to help them skip trips to the liquor store, according to data from the e-commerce analytics firm, Slice Intelligence. Netflix and Chill just got an upgrade!
Joining the competitive streaming space
Apple joins the growing number of providers offering streaming services such as Netflix, and Amazon.com Inc. (AMZN Stock Report), Walt Disney Co. (NYSE: DIS),Comcast Corp.'s (CMCSA Stock Report) NBCUniversal and AT&T Inc. (T Stock Report). These companies are all targeting the growing number of viewers who are watching on mobile devices or canceling cable TV subscriptions.
The company has set aside $6 billion of its budget for the rolling out of TV+ subscription's shows and movies. Apple is spending more money as it attempts to create more to achieve its goal of $50 billion in service sales by next year. The company is seeking new ways of generating revenue as smartphone sales continue to slow down due to market saturation and weak economies.
Apple has not indicated the pricing of the service but it is expected to be around $9.99 per month. Netflix and Amazon charge $8.99 while Disney+ will charge $6.99 when its service becomes available in November.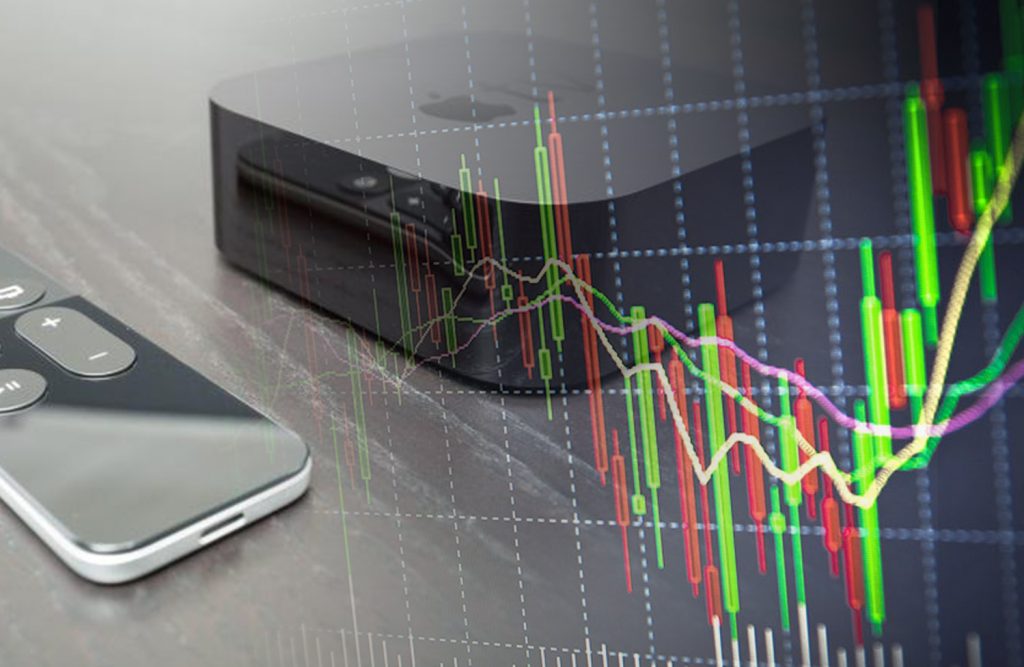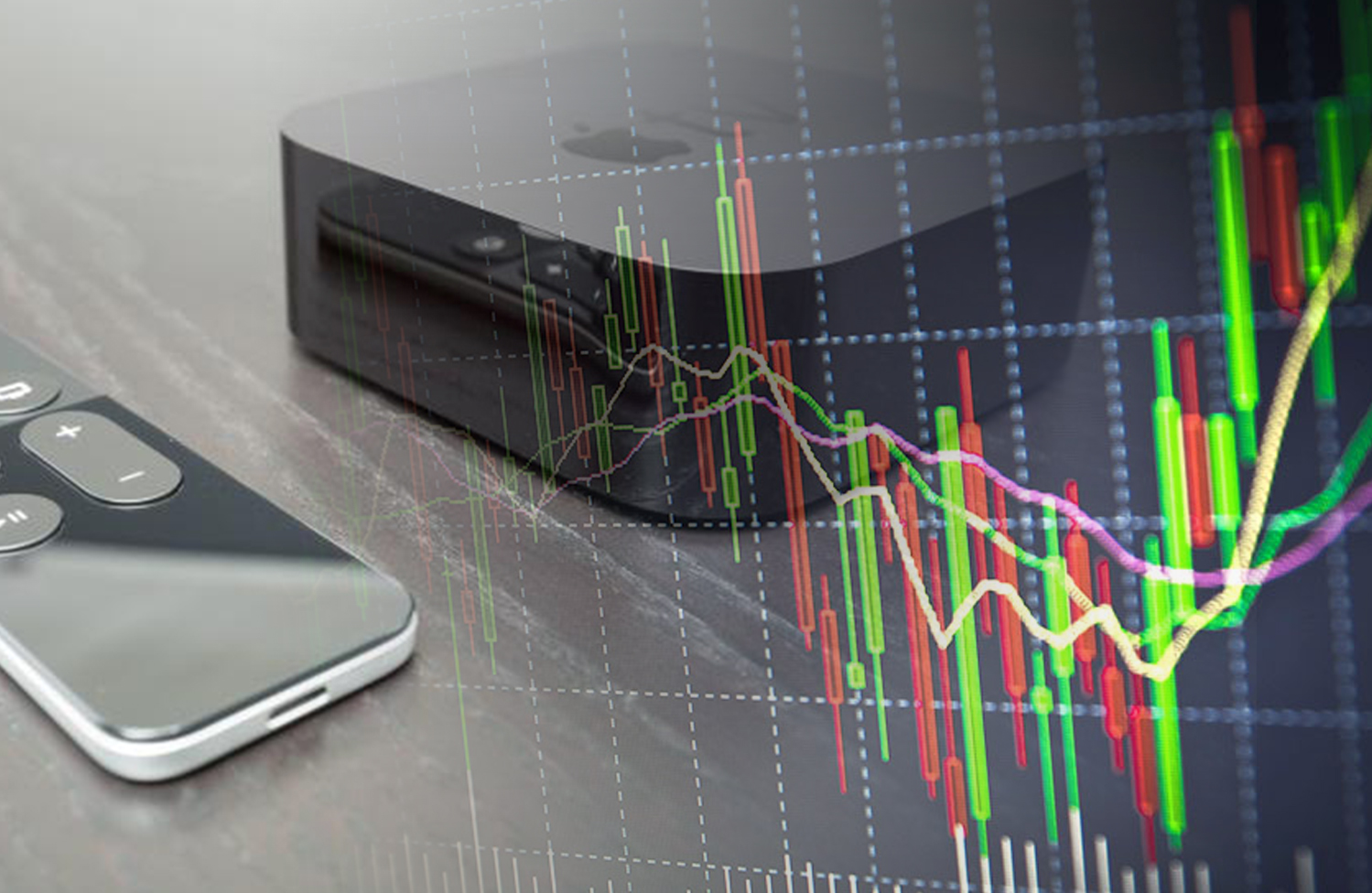 Stock Price Wednesday Morning Update – August 21, 2019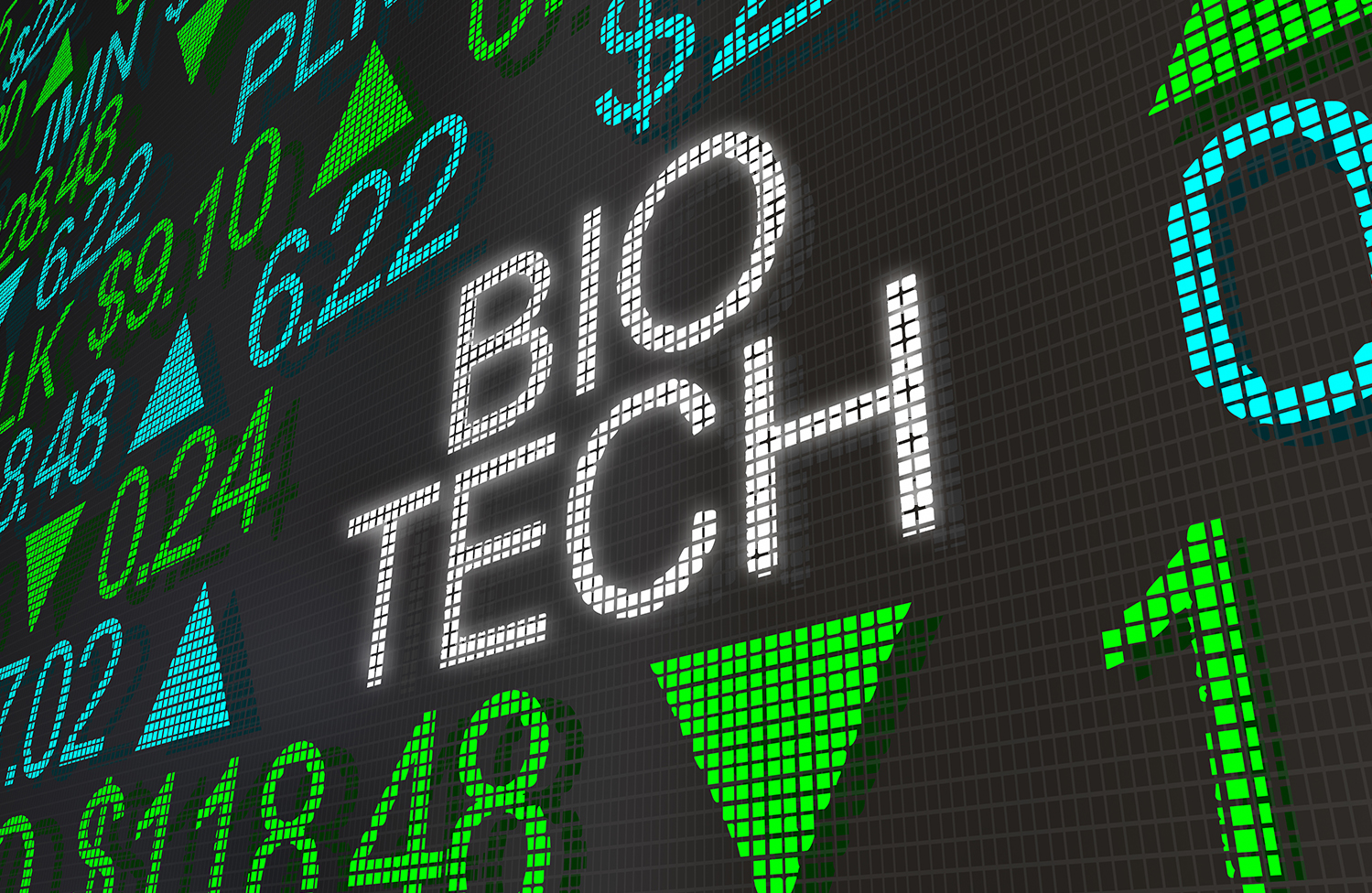 PharmaCyte Biotech to Hold Special Shareholder Meeting
PharmaCyte Biotech, Inc. (PMCB), a clinical-stage biotechnology company focused on developing targeted cellular therapies for cancer and diabetes using its signature live-cell encapsulation technology, Cell-in-a-Box®, today announced that it will hold a Special Shareholder Meeting on September 11, 2019.
---
Must Read Biotech Stock Report
With a wave of groundbreaking products in the pipeline, biotechnology could be poised to keep churning higher for the foreseeable future. But how can you get in on the ground floor of the next big wave in biotech?
---
2 Food Delivery Stocks To Watch Before The End Of Summer
The food delivery industry in the United States has grown into a behemoth and although the margins are extremely thin, investors are willing to bet billions on some of the biggest food delivery companies. At this point in time, companies are fighting among themselves to gain supremacy in this space and competition is heating up as they look to grab market share from each other.
---
2 Chinese Stocks Making Bullish Moves
The trade war with the United States and an economic slowdown for the first time in three decades has cratered the markets in China. China-based stocks have generally underperformed over the course of the past year. But even during such a slowdown, some stock prices have been showing bullish tendencies. Here is a look at two such China-based companies that have seen stock prices climb.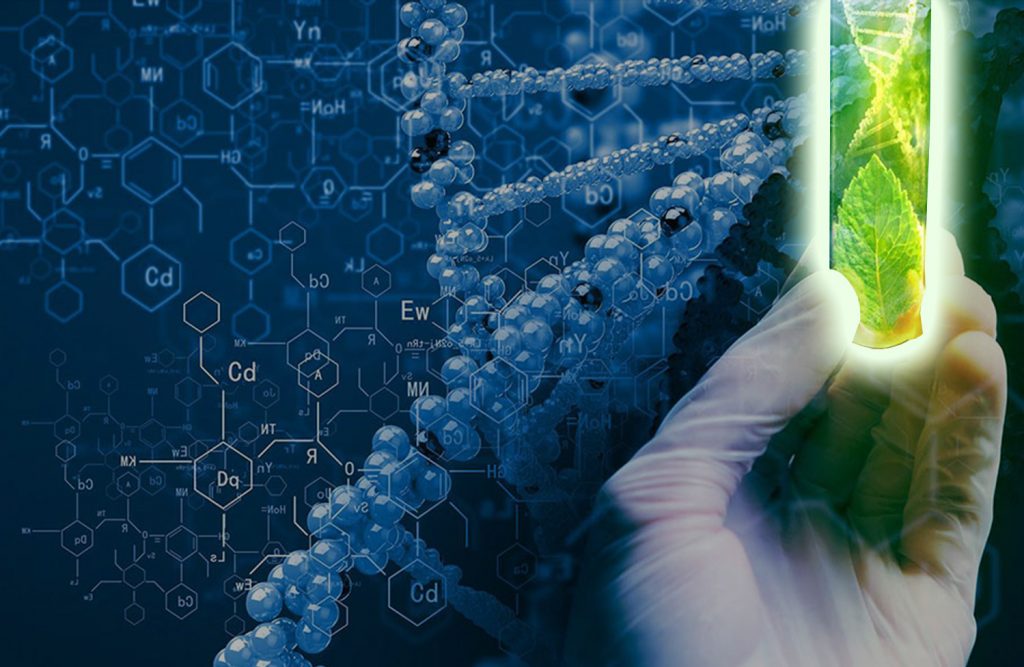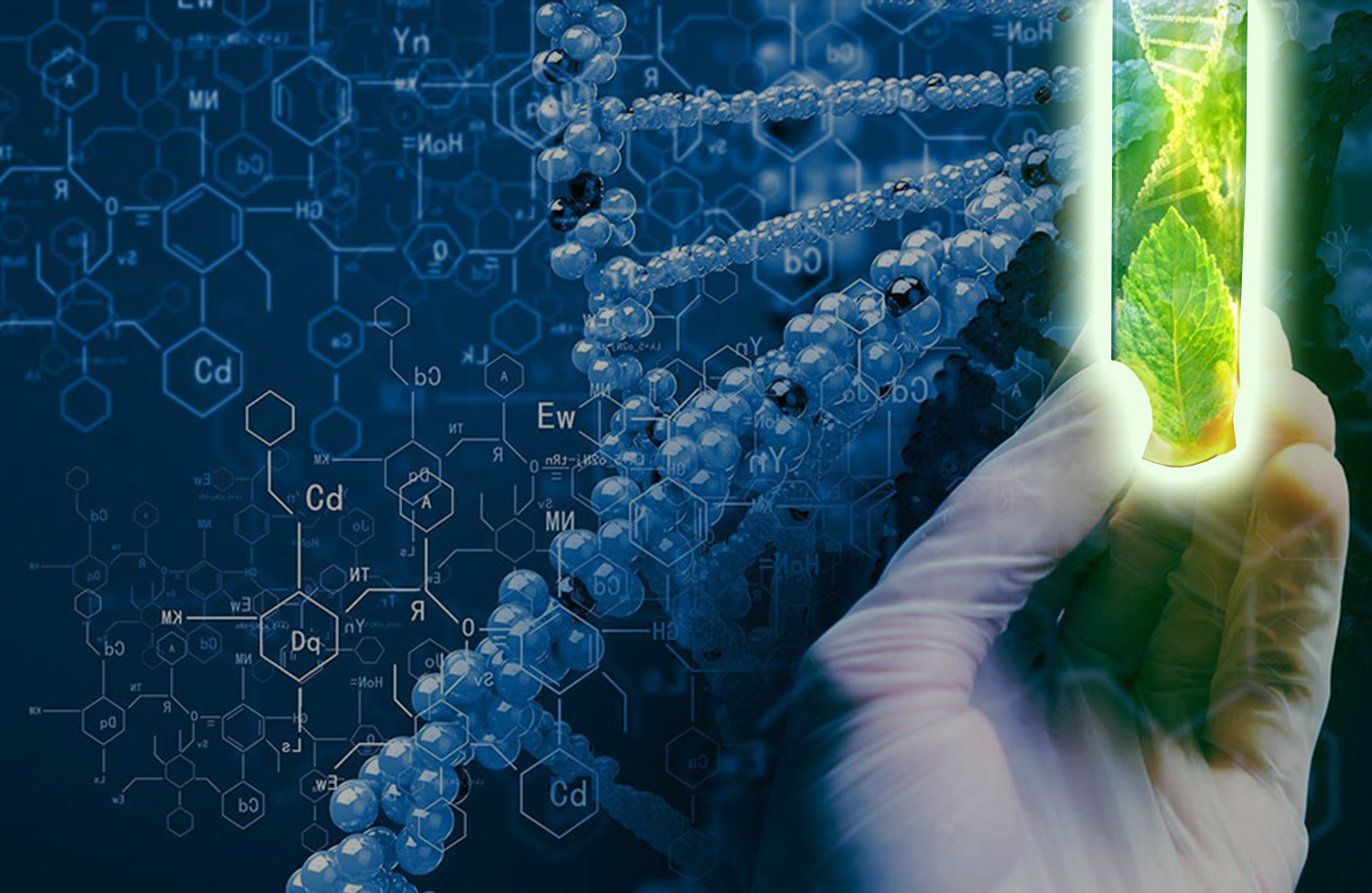 Disclaimer: Pursuant to an agreement between MIDAM VENTURES, LLC and Complete Investment And Management LLC, a Non-affiliate Third Party, Midam was hired for a period from 07/09/2019 – 8/09/2019 to publicly disseminate information about PharmaCyte Biotech including on the Website and other media including Facebook and Twitter. We were paid $150,000 (CASH) for & were paid "0" shares of restricted common shares. We were paid an additional $150,000 (CASH) BY Complete Investment And Management LLC, a Non-affiliate Third Party, AND HAVE EXTENDED coverage for a period from 8/12/2019 – 9/12/2019. We may buy or sell additional shares of PharmaCyte Biotech in the open market at any time, including before, during or after the Website and Information, provide public dissemination of favorable Information. Click Here For Full Disclaimer
2 Chinese Stocks Making Bullish Moves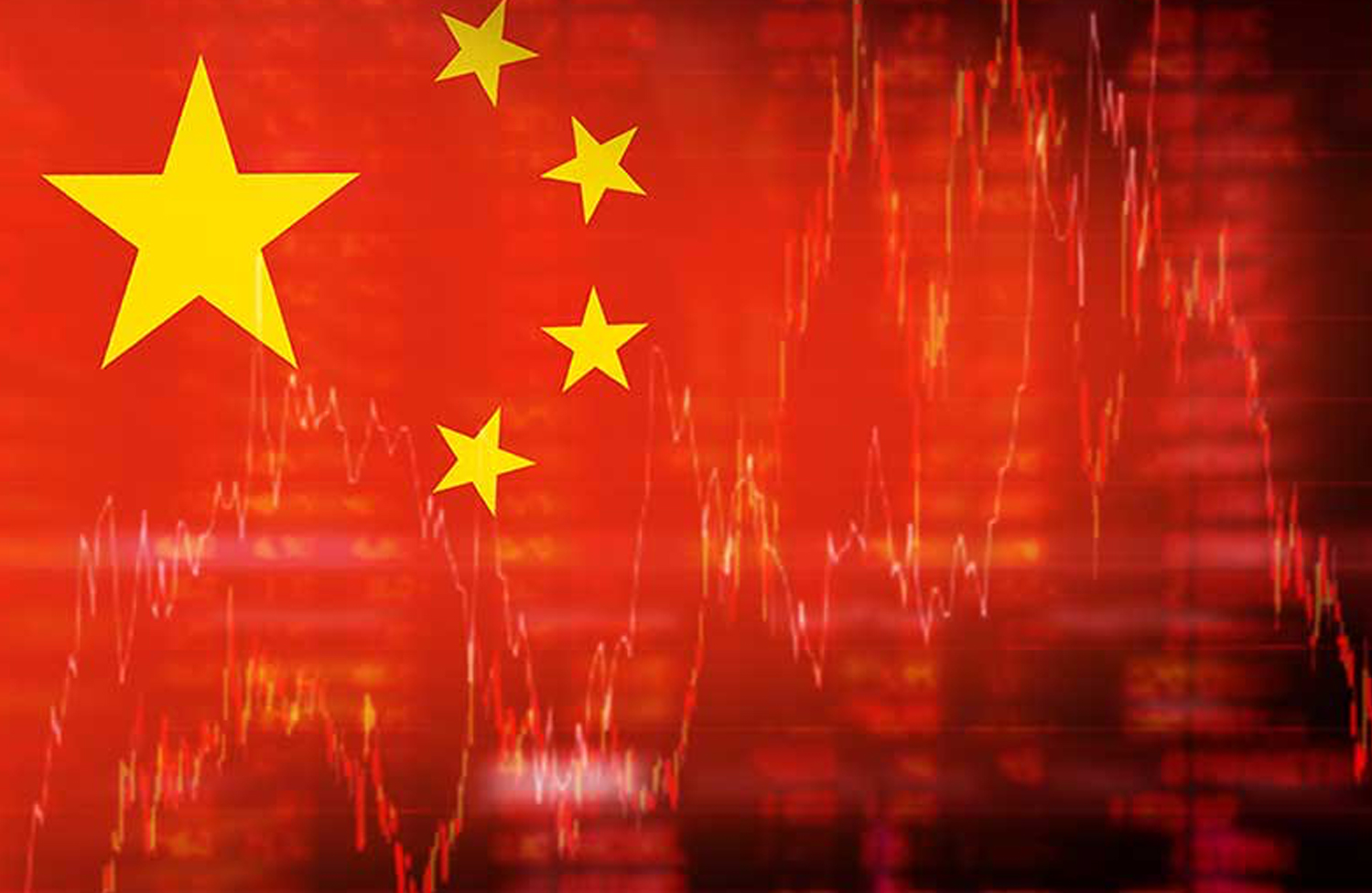 The trade war with the United States and an economic slowdown for the first time in three decades has cratered the markets in China. China-based stocks have generally underperformed over the course of the past year. But even during such a slowdown, some stock prices have been showing bullish tendencies. Here is a look at two such China-based companies that have seen stock prices climb.
SINA Corp (SINA)
One of the stocks that recorded significant gains on Monday was that of SINA Corp (SINA Stock Report), the Chinese digital media company. The company announced its quarterly earnings yesterday and results proved to be hugely impressive. The company's earnings for Q2 2019 stood at an impressive $0.73 per share while total sales rose to $533.1 million. It managed to beat analysts' expectations of earnings of $0.47 per share and sales of $510.2 million in sales handsomely.
[Read More] 2 Food Delivery Stocks To Watch Before The End Of Summer
That being said, it needs to be pointed out that the company's sales figures had actually declined by 1% year on year. However, the fact that it managed to beat estimates has proven to be a major trigger for the SINA stock. On Monday, the stock gained as much as 13% and should be in focus for the rest of the week.
Baidu Inc (BIDU)
The other Chinese stock that surged on Monday was that of tech giant Baidu Inc (BIDU Stock Report), which, like SINA, had managed to deliver better than expected earnings. The company had a disappointing Q1 2019 but has managed to bounce back in the second quarter by generating $3.83 billion in revenues and earnings per share of $1.47. The results also managed to beat the projections that the company had provided some months ago.

Considering the fact that the Chinese economy is currently in a slowdown, this is an acceptable earnings results for Baidu and hence the company's stock rose by as much as 9% yesterday. It would be worthwhile to keep an eye on the stock for the foreseeable future.
Search Stock Price (StockPrice.com)