Google Project Soli Receives FCC Approval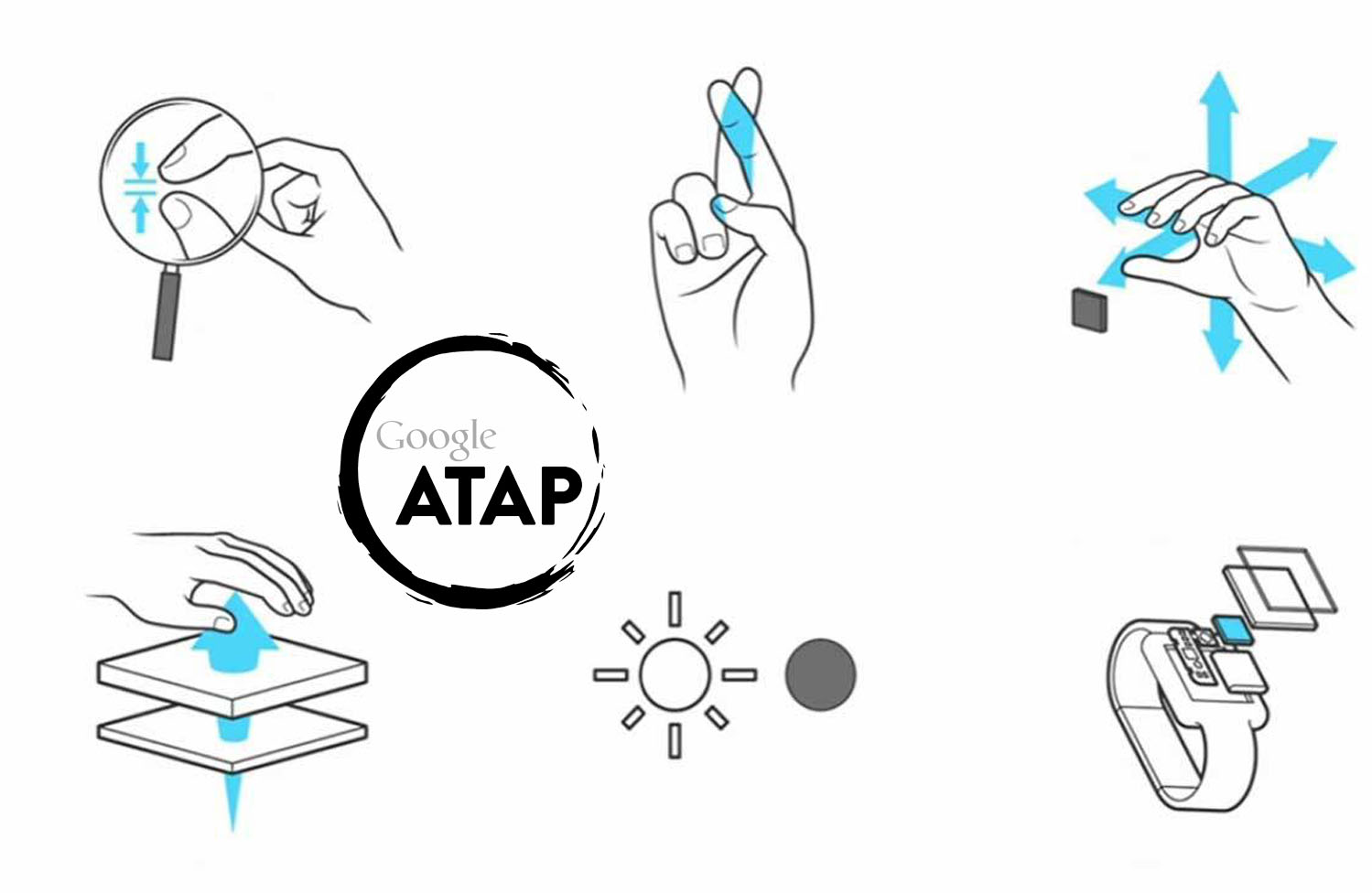 Back in 2015, a crack commando unit was sent to prison by a military court for a crime they didn't commit. These individuals promptly escaped from a maximum security stockade to the Los Angeles underground. Today, still wanted by the government, they survive as soldiers of fortune. If you have a problem if no one else can help, and if you can find them, maybe you can hire Google ATAP (advanced technology and projects). While that's not exactly how Google's (GOOGL) tech incubator team was formed, and more than likely was text is taken from the introduction to a TV show from the 70's, Google's (GOOGL) in-house skunkworks collective has been working on a project akin to the unparalleled quality of an episode of the A-Team, if not greater. 
Imagine being able to control your computer or smartphone simply by making the relevant gesture depending on how you want to interact with your device. Google's (GOOGL) ATAP Project Soli has purposed itself with making this futuristic dream-like concept a practical reality. The Soli Project first began in 2015, and in that time, the ATAP team has had tremendous breakthroughs with the developmental tech. Pausing for a moment to give you a brief, but necessary science lesson, radar is a technology which transmits a radio wave towards a target, and the receiver of the radar signal intercepts reflective energy from that target. Operating with the goal of "harnessing the power of hand and finger manipulation to make it easier to interact with devices and screens," Project Soli utilizes radar technology to capture signals from human hands and transmit those signals into interactions on the screens of our favorite tablets, smartphones, and computers, according to TechCrunch.
In recent news, the Federal Communications Commission (FCC) announced earlier this week that it would grant Project Soli an official waiver to allow the team to operate their radar-sensing device at higher, more optimal power levels, given that the FCC oversees all radio wave transmissions. 
"…We grant a request by Google, LLC for waiver of section…of the rules governing short-range interactive motion sensing devices, consistent with the parameters set forth in the Google-Facebook Joint ex party Filing, to permit the certification and marketing of its Project Soli field disturbance sensor to operate at higher power levels than currently allowed. In addition, we waive compliance of the rules to allow users to operate Google Soli devices while aboard aircraft…We further find that grant of the waiver will serve the public interest by providing for innovative device control features using touchless hand gesture technology."

–Federal Communications Commission commenting on Project Soli 
The FCC's regulatory approval of Project Soli is not only an incredible breakthrough for the Google ATAP team (GOOGL) but more than that, its an indication of a significant milestone in human history. Few would argue against the importance of touch as a means for communicating emotions between individuals. We use our sense of touch to interact with the world around us, sensing danger, pleasure, and pain all from the physical sensation of feeling. To integrate this tactile function of the human body into cutting-edge technology is an indication that the gap between the physical and the virtual worlds is narrowing as time goes on. While news of Project Soli's FCC waiver is exciting for some, it may be quite harrowing for others. There are those on this Earth that fear the future, and the changes that accompany it. According to reports, Project Soli will include a haptic feedback element, allowing users to receive physical responses to hand gestures, blurring the line between real and virtual even further. 
In terms of releasing Soli to the public, the ATAP team is shooting for broad availability later this year, according to TechCrunch reports. The first iteration of Soli will most likely be incorporated into the function of wearable devices such as smartwatches. 
ROKU Stock On A Surge After Its Head-Turning Q2 Results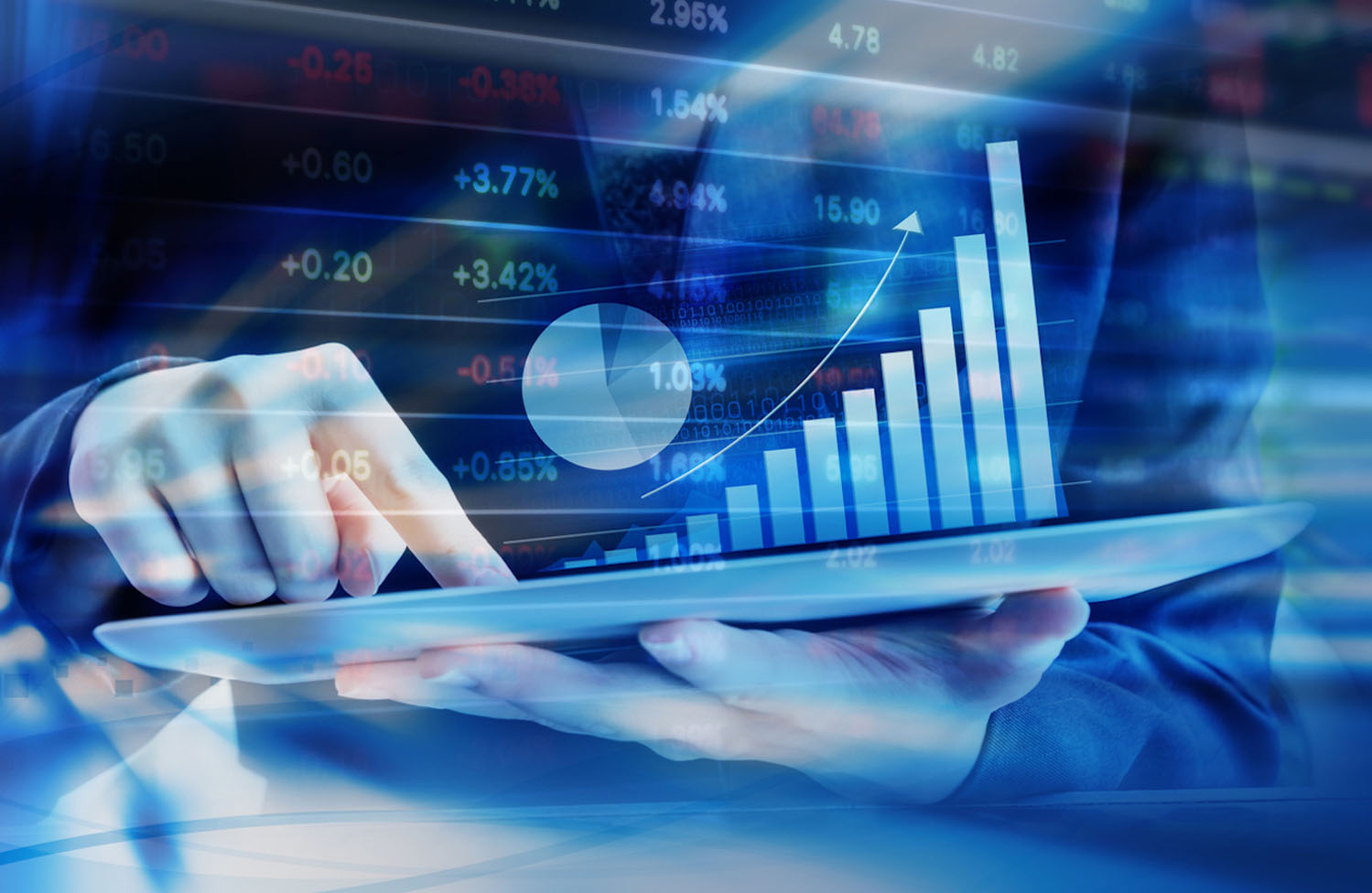 Roku Inc (NASDAQ:ROKU) stock, the video-streaming pioneer is performing quite well in the Wall Street. The company is expected to go even as high as $150 as projected by analyst Laura Martin. More and more advertisers are using the platform instead of the traditional television for advertising their products and services.
An increased number of people are skipping video ads on television. Martin continues to keep ROKU stock as one of the top picks for mid-cap companies this year seeing the potential of a further stock price increase.
Blockbuster Earnings
The platform's popularity which is measured by variables like audience count, usage and average revenue per user increased greatly resulting in a humungous growth. Last week, the stocks of the company rose by 25% post the impressive performance in yet another quarter.
The revenue reported a rise by 59% in Q2, 86% of which was due to a surge in the revenue generated through the platform. While a few years earlier, the revenue was dominated by the sales of the low-margin device, now over two-thirds of the total revenue is contributed by the Roku platform which is a high-margin business.
Related Stock Price Articles
Does The Future For Shopify Stock Price Look Bright?
Snapchat Stock Price Jumps Above IPO price After One year: Bullish Signal For Tech Stocks?
ROKU Stock Price Hits Another All-Time High On Earnings Optimism
Currently, the count of active accounts on the Roku platform stands at 30.5 million users, while the content streamed is for a total of 9.4 billion hours. Considering these figures and the number of days in the quarter, i.e. 91 days, the average consumption can be totaled to 3.4 hours per day per account. The consumers are not only using low-cost devices but are also buying the now available smart TV with the factory-installed operating system of Roku.
While, Needham analyst, Laura Martin had been a keen supporter or Roku's stock even before its bullish phase, even the cautious ones are now of the buying opinion – take for example Stephens' and Rosenblatt's analysts have changed the stock from neutral to buy last week.
To make matters even better, the media giants are also amidst the process of launching new streaming services. This, coupled with the rapid growth of Roku is what made the $150 stock price appear realistic when the stock had started the year at just $30. The future of the company definitely appears brighter than ever.
Stock Price Friday Morning Update – August 16, 2019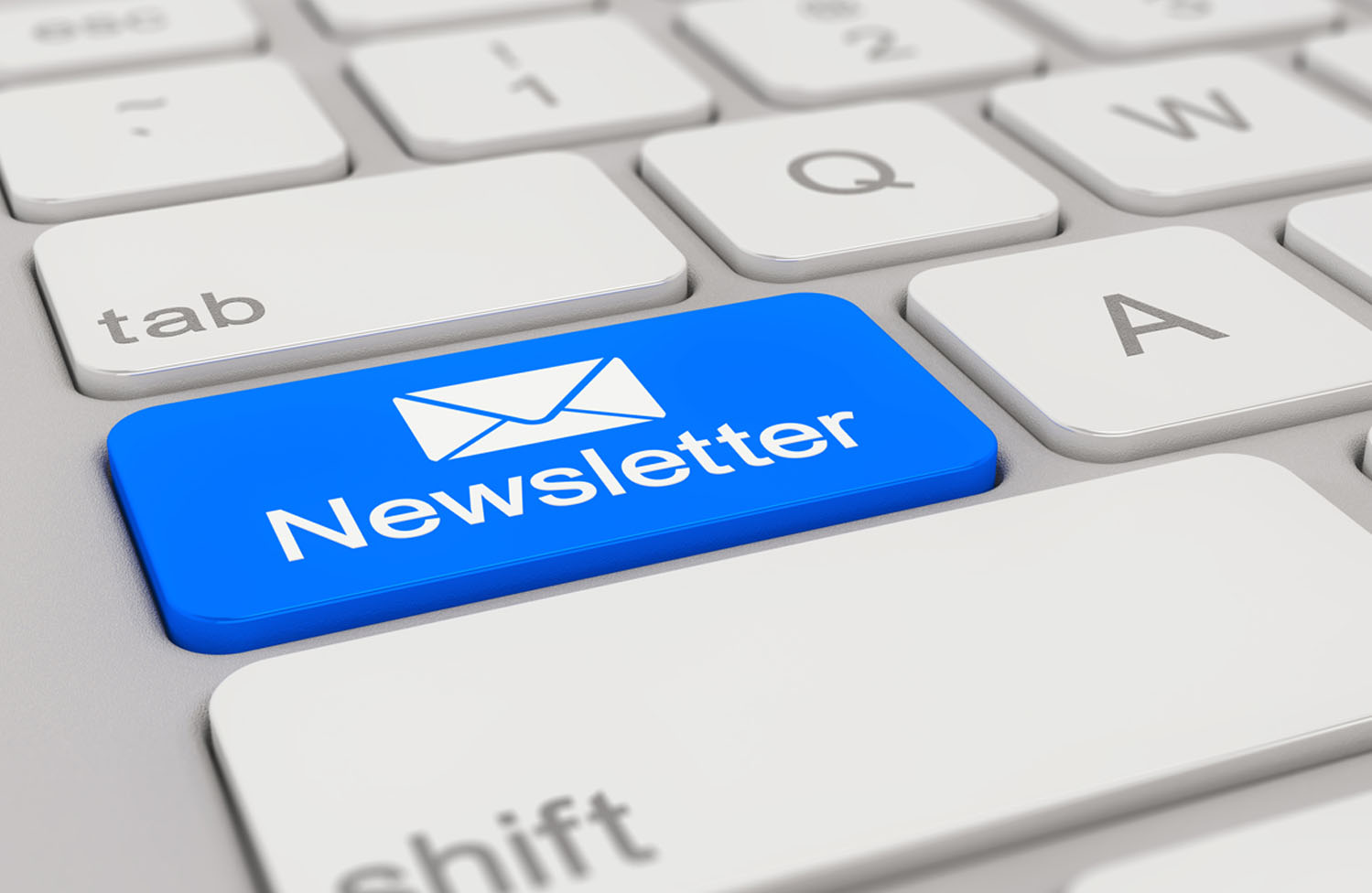 The Future Of Drug Delivery Has Biotech Investors Focusing On One Small Company
With a wave of groundbreaking products in the pipeline, biotechnology could be poised to keep churning higher for the foreseeable future. But how can you get in on the ground floor of the next big wave in biotech?
---
Will This New Trend In Tech Bolster Big Opportunities For Investors?
It is undeniable how on-demand is changing the world around us as we know it. No matter which business segment you belong to, chances are that someone in your industry will be thinking about investing in the on-demand market. So how can people capitalize on this new trend?
---
What's Lying Ahead for Sohu.com (SOHU) After The Recent Developments
Sohu . com (SOHU) investors face a gloomy future after the stock of the Chinese company dropped to a new low in 16 years after it reported disappointing financial results last week. This is the first time since the spring of 2003 that the stock has sunk that low to trade in single digits.
What's Lying Ahead for Sohu.com (SOHU) After The Recent Developments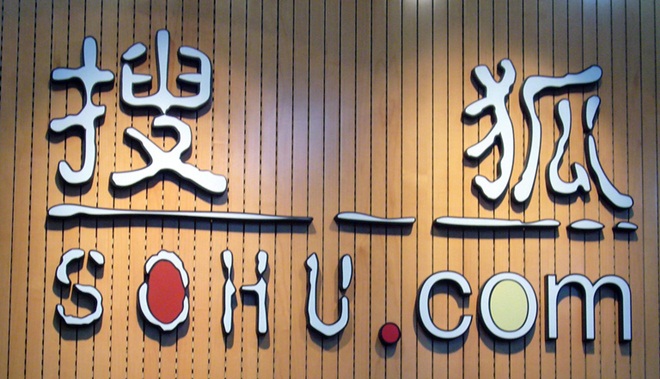 Sohu.com (SOHU Stock Chart) investors face a gloomy future after the stock of the Chinese company dropped to a new low in 16 years after it reported disappointing financial results last week. This is the first time since the spring of 2003 that the stock has sunk that low to trade in single digits.
Sohu reports $474.8 million in revenue in Q2
In the just-announced Q2 2019 financial results the company reported revenue of around $474.8 million in the quarter which is a 2% decline from what was reported a year ago but it is a 10% sequential improvement. This is the fourth consecutive quarter that Sohu has posted a decline in year-over-year top-line although the pace has moderated with each passing quarter.
Things were not good equally for the subsidiaries that it spun sometimes as they also experienced a drop in their stock. Changyou.com (CYOU Stock Chart) and Sogou (SOGO Stock Chart) which represent Sohu's gaming and search operations respectively equally tumbled last week hitting new lows despite the segments reporting an increase in revenue.
Q2 revenue within company projections
The company's quarter did not appear to be disappointing since the reported revenue of $474.8 million was within the company's projection of revenue between $469 and $494 despite falling short of Wall Street estimates. The adjusted net loss of $50 million reported was better than the projections of a loss of between $60 million and $70 million in the quarter.
---
Trending Stock Price Articles
Special Delivery! On-Demand Tech Companies Hit Billion-Dollar Valuations; Here's How Investors Can Capitalize In The Market
3 Biotech Stocks In Focus As Cancer Treatment Heats Up
3 Cancer Related Stocks to Watch Right Now
---
The future for Sohu seems to be uncertain as it continues to perform unsatisfactorily. For instance, in the past year, the company saw its leading advertising revenue dip by 29% despite its Changyou-driven online gaming and Sogou-led search revenue increasing by 3% and 2% respectively.
For the third quarter, the company has estimated its revenue to be between $445 million and $470 million which is a sequential drop. The company has forecast a 10% to 14% jump in top-line which will help in offsetting the 12% to 21% drop in advertising revenue and 6% to 17% dip in online gaming revenue.
Search Stock Price (StockPrice.com)