Gritstone And Sutro Join The Biotech IPO Frenzy Targeting Immuno-Oncology Treatments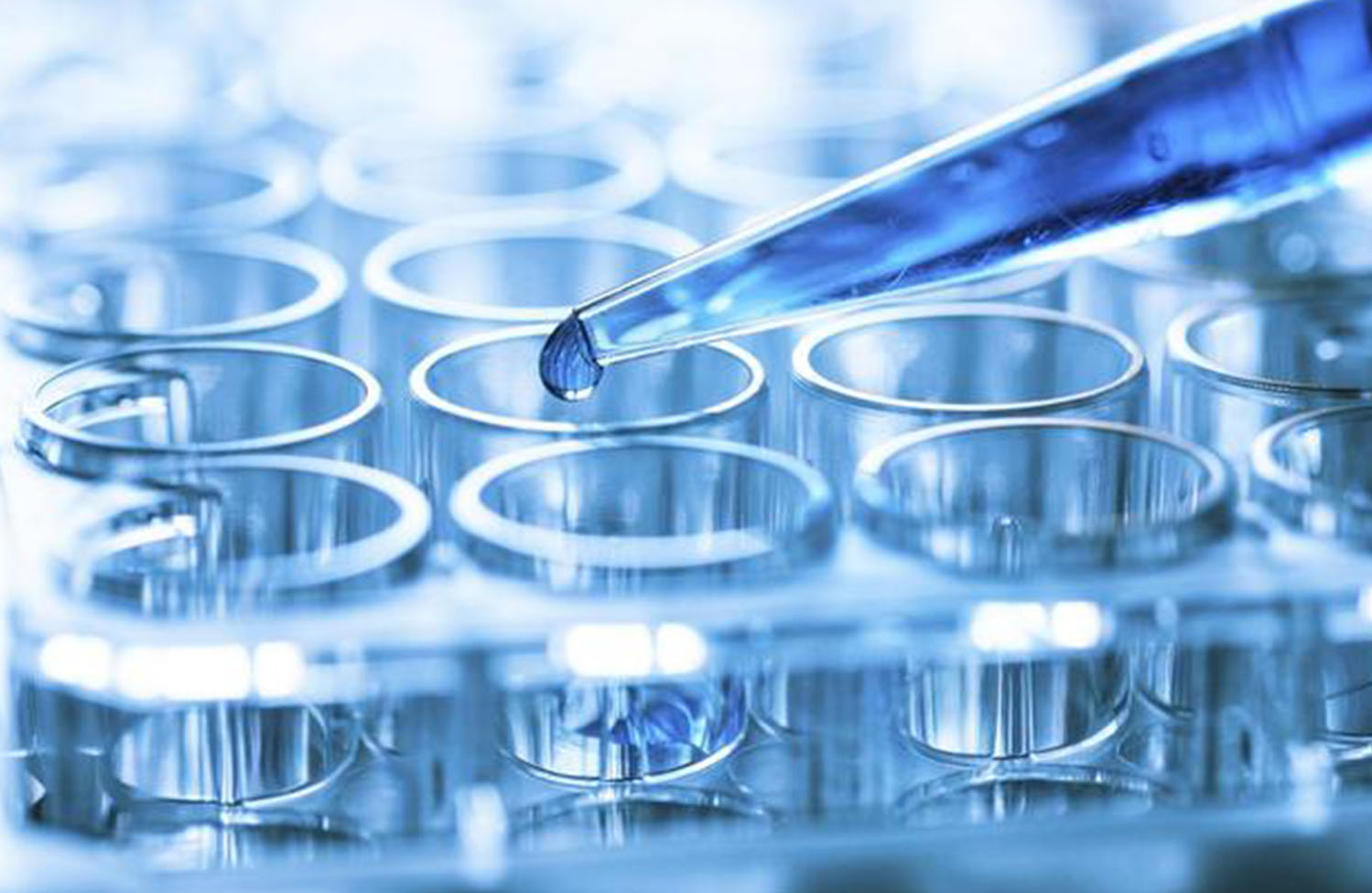 Nearly forty biotechnology companies have gone public in 2018 and raised nearly $4 billion, according to information released by Bloomberg. That's the highest amount the biotech sector has raised on the public markets since 2000 when the science was in its beginning phases.
Within the growing world of cancer research, immuno-oncology appears to be creating the most excitement. Companies working in this area are targeting new ways to stimulate the immune system to recognize and kill cancer—and they're finding plenty of investors willing to pour capital into the effort to get these therapies to market.
Gritstone Oncology (GRTS) and Sutro Biopharma (STRO) are the newest immuno-oncology companies to announce terms for their initial public offerings. Gritstone said that it expects to raise up to $91 million to increase its pipeline of immune-boosting drugs that are specific to individual patients based on their tumors' unique markers. And Sutro hopes to bring in as much as $80 million to create a range of immuno-oncology therapies, including some that it's working on with biopharma leaders like Merck and Celgene.
There are a few trends pushing the excitement for immuno-oncology on Wall Street. For one, the past couple of years have brought in a range of new immune-boosting treatments that have boosted the prognoses in many cancer types. There are the "checkpoint inhibitors," which are drugs that inhibit specific immune-suppressing proteins, for example. Drugs in this class include Merck's Keytruda and Bristol Myers-Squibb's Opdivo, both of which are now billion-dollar-plus blockbusters used to treat melanoma, lung cancer, kidney cancer, and other tumor types.
The Food & Drug Administration approved two personalized therapies created from individual patients' immune cells: The CAR-T therapies Kymriah, from Novartis, and Yescarta, promoted by Gilead. They're now being used to treat some patients with blood cancers that aren't affected by traditional therapies.
Forty-Seven raised $112 million in a June IPO, which took place not long after it announced strong data from a trial of its drug that blocks CD47, a protein that allows cancer cells to avoid immune attacks. Neon Therapeutics also went public in June and was able to take in $100 million to grew its personalized T-cell therapies to treat solid tumors.
Sutro, based in South San Francisco, raised more than $175 million in private capital before filing to go public, netting $85.4 million of that recently in a series E. Its investors include Alta Partners, Skyline Ventures, Celgene, Merck, and Eli Lilly. Sutro's two lead product candidates are antibody-based drugs to treat lymphoma, multiple myeloma, ovarian and endometrial cancer, but its scientists are focused on using new technology to overcome some of the limitations of currently marketed immuno-oncology treatments.
"While many single-agent immunotherapies have resulted in remarkable clinical results, only a minority of patients have realized durable benefits from these treatments," the company wrote in its registration statement. Sutro had developed a protein engineering technology, dubbed XpressCF+, that its scientists are using to discover immuno-oncology drug candidates with the potential to be more potent and effective for broader patient populations, according to the registration statement.
When Emeryville, CA-based Gritstone first announced its IPO plans in August, it simultaneously revealed a development partnership with Bluebird Bio that includes $20 million up front, a $10 million investment and the potential for milestone payments. Gritstone is also collaborating with Bristol Myers-Squibb.
Gritstone's technology revolves around synthesizing tumor-specific neoantigens (TSNAs) that are personalized to individual patients. The TSNAs are designed to activate tumor-specific T cells to launch an immune attack. The company expects to launch human trials of its first personalized immunotherapy by the end of this year, according to the registration statement. The trial will enroll patients with solid tumors such as bladder and colorectal cancer and it will test Gritstone's treatment candidate in combination with checkpoint inhibitors provided by BMS.
Gritstone raised more than $200 million before it filed for its IPO, from the likes of Alexandria Ventures, Redmile Group and Trinitas Capital.
But like most early-stage biotech companies, Sutro and Gritstone have years of work ahead of them before they can confirm success for their immuno-oncology therapies.  With clinical trials just beginning at both companies, it could be years before they have any idea of how likely the FDA and other regulatory bodies will be to accept their immune-boosting cancer therapies.
Where Is The Cancer Industry Headed?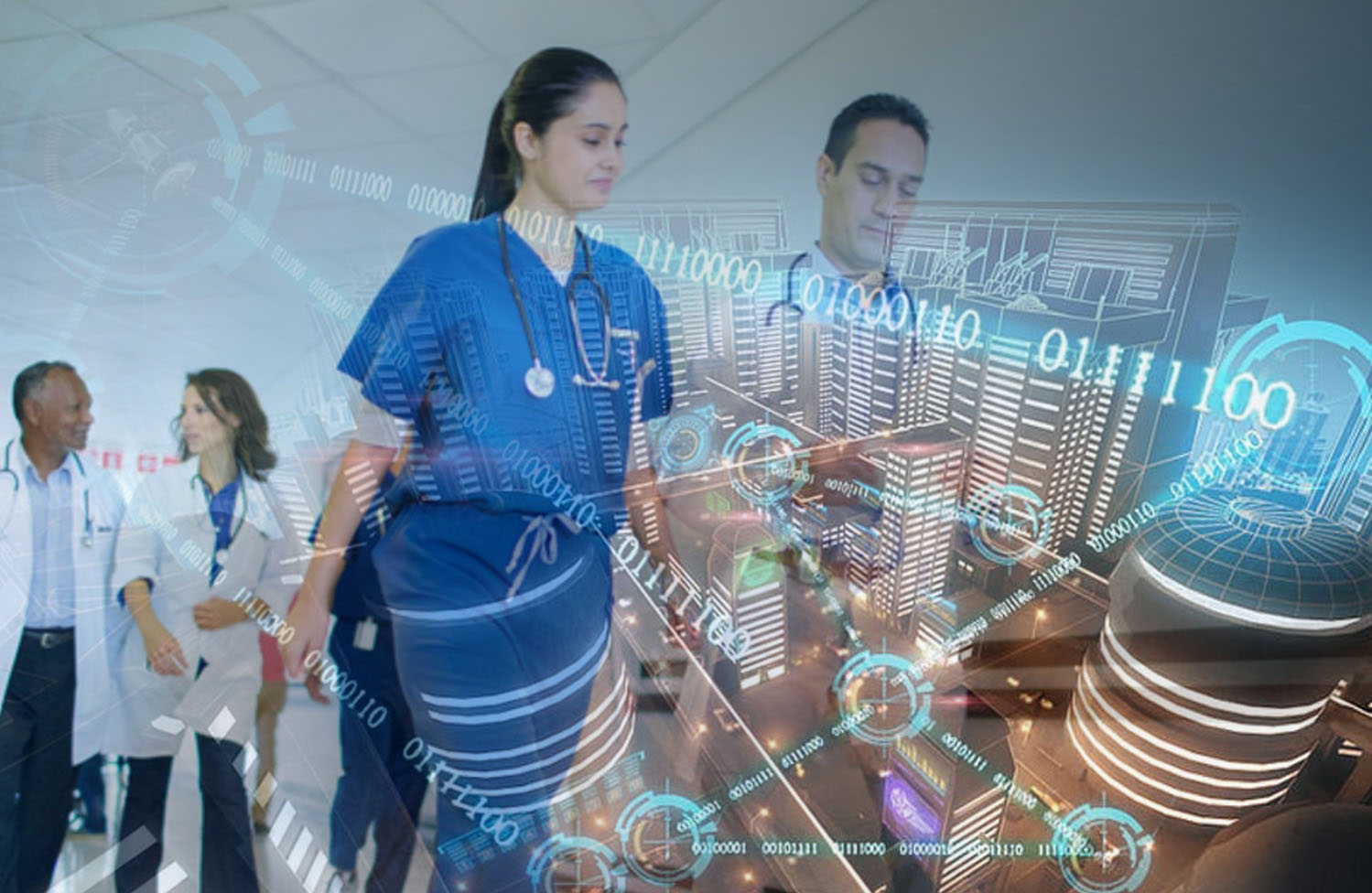 I find it painfully ironic that the more fatal a disease is to the human body, the higher the valuation of the industry responsible for manufacturing and testing treatments to prevent said disease. According to recent statistics released by the American Cancer Society, in 2018, there will be "approximately 22,240 new cases of ovarian cancer diagnosed and 12,070 ovarian cancer deaths in the US," despite the disease only accounting for 2.5% of all female cancer cases.
Over time, cancer mortality has become the, in most high-income countries, one of the leading causes of death. Several years ago, the global market for cancer treatments hit $100 billion in annual sales, and at the time, analysts were projecting the industry to hit $150 billion by 2018, according to a report by the IMS Institute for Healthcare Informatics. Some have gone as far as to call the cancer industry the most prosperous business in the United States. It is interesting that after decades of cancer research, and billions upon billions of dollars spent on developing new methods of treatment, there are only three FDA-approved treatments for cancer; surgery, radiation therapy, and chemotherapy. 
One medical expert, Dr. Thomas N. Seyfried, Ph.D. posits that "no real progress has been made in the management of advanced or metazoic cancer for more than 40 years" because companies and corporations invested in the cancer industry will cease to have a revenue source if the disease is cured. If a cure for cancer were released, and millions of people received treatment, companies who manufacture devices and technologies used for chemotherapy and other conventional cancer treatments would be in trouble. 
In recent news regarding the matter, GlaxoSmithKline (GSK), the British pharmaceutical giant announced that the company had reached an agreement to purchase Tesaro (TSRO), a US-based cancer treatment company for $75 per share, or roughly $5.1 billion, according to CNBC. Tesaro (TSRO), based out of Waltham, Massachusetts, is a best known for Zejula, an FDA-approved treatment option for ovarian cancer, which is currently used in both the US and Europe for the treatment of adult patients with ovarian cancer, according to MarketWatch. 
"The acquisition of Tesaro will strengthen our pharmaceuticals business by accelerating the build of our oncology pipeline and commercial footprint, along with providing access to new scientific capabilities."

–Emma Walmsley, Chief Executive Officer, GlaxoSmithKline
 Analysts in the biopharmaceutical space have lauded the Tesaro (TSRO) buyout, given that the company's most purchased drug, Zejula, is not doing as well as investors would have hoped. In fact, after researching several issues endured by Tesaro  (TSRO) over the course of the last fiscal year, I question GlaxoSmithKline's (GSK) judgment in securing this acquisition. For starters, Tesaro (TSRO) isn't the only company producing treatments that inhibit PARP proteins that can repair damaged cancer cells. Other big name brands like AstraZeneca's Lynparza have demonstrated success as a PARP-inhibitor as well, resulting in a hyper-competitive market solely based on price per unit, not the quality of the product. 
The name of the game in the cancer treatment industry is immuno-oncology or I-O. I-O is a new realm of cancer research where leading experts and medical professionals are looking to create treatment options that help the body's own immune system to fight cancer. Think of your immune system as the main line of defense when you contract a disease. After first finding a foreign substance (germs, viruses, cancer cells) the immune system responds by trying to destroy the foreign cells. More and more companies are investing in this new industry that is projected to cross $100 billion by 2022. 
Tesaro's (TSRO) CEO Lonnie Moulder, shared her thoughts on how she believes the GSK (GSK) deal will help further treatment options for individuals suffering from cancer:
"This transaction marks the beginning of a new global partnership that will accelerate our oncology business and allow our mission of delivering transformative products to individuals living with cancer to endure. Our board and Management team are very please to announce this transaction, and we are grateful to the management team at GSK for their tremendous vision and the opportunity to preserve and build upon the impact we have had in the cancer community to date"

–Lonnie Moulder, Chief Executive Officer, Tesaro 
Eli Lilly's Stock Climbs As Insulin Levels Drop With New Drug Trials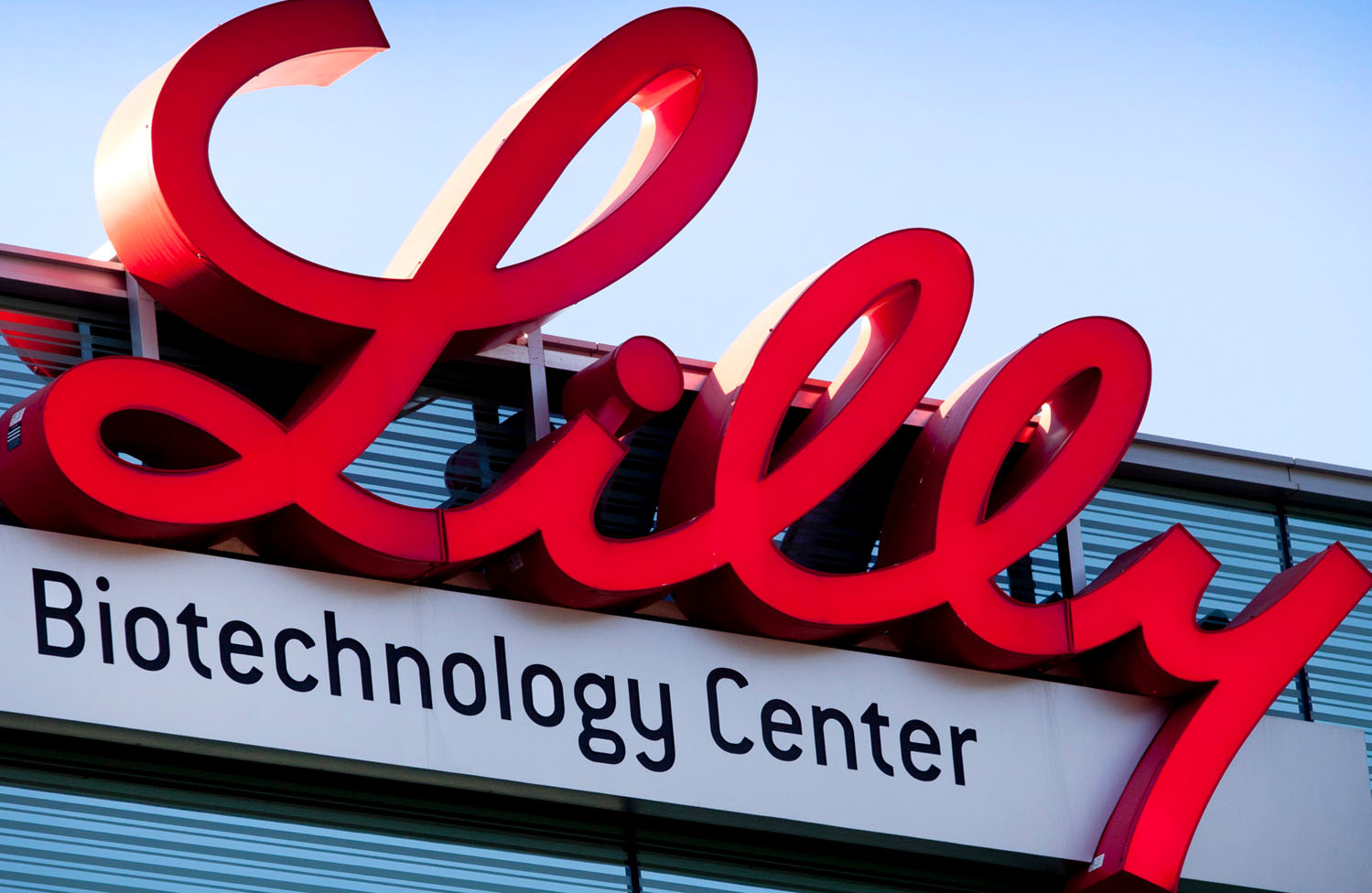 About 30 million adults in America suffer from diabetes, with recent studies showing that 90 percent to 95 percent, about 1 in 10, of them suffer from type 2 diabetes. When a person is diagnosed with diabetes, this means that their body cannot absorb glucose, taken from consumption of food and drink, from their bloodstream. Diabetes takes two forms; diabetes type-1 and type-2, both with varying effects, in addition to causing issues with glucose absorption. 
When a person suffers from diabetes type-1, their pancreas can no longer produce insulin. Insulin is the hormone responsible for processing glucose in hopes of being absorbed into the bloodstream. Alternatively to diabetes type-1, if a person has diabetes type-2, the pancreas does produce the insulin hormone, but similarly to my face when someone on the street asks if I'd like to give to Greenpeace today, the body does not know how to respond to the hormone's signals. 
Consequently, if an individual is diagnosed with type-2 diabetes, this means that their body cannot process the insulin hormone, the glucose is not absorbed into the body and just accumulates in the person's bloodstream, thus causing large deposits of glucose (sugar) in the blood, commonly known as "high blood sugar." 
Cue the Superman theme song, the one from the old Christopher Reeve movies, none of this "Zack Snyder Superman vs. Batman" nonsense. 
Enter Eli Lilly and Co (LLY) a pharmaceutical company with only the purest intentions, determined to create a new drug to help lower blood sugar for individuals suffering from type-2 diabetes. According to research released from the company, the drug seeks to target two hormones (GLP-1 and GIP) simultaneously, compared to currently available drugs that only tackle one hormone, typically GLP-1. 
Briefly dipping into the sexy science of these medications, GLP-1 (glucagon-like-peptide-1) and GIP (glucose-dependent insulinotropic peptide) gesundheit, are incretins, which means they have the ability to decrease blood sugar levels by encouraging production of insulin.  
Eli Lilly and Co (LLY) announced Thursday, Oct. 4, 2018, that the data from a "mid-stage trail" of their drug "lowered blood sugar and reduced weight" in type 2 diabetes patients, reducing blood sugar levels by up to 2.4% and stimulating weight reduction by 12.7%. 
The company said a phase 2b trial of dual GIP and GLOP-1 receptor agonist shows "strong and clinically meaningful blood sugar reduction and weight loss" for people affected by type 2 diabetes.
"These phase 2b clinical trial results for GIP/GLP-1 RA are unprecedented, and the impressive blood glucose and weight reductions seen may lead to a new treatment option" 

– Juan Frias, Principal Investigator at the National Research Institute 
Following the announcement of this news,
Eli Lilly and Co (LLY) shot up 5.81% to $115.15 in early trading on 10/4/18
Lilly said, in a statement to the industry, that it is their intention to complete its late-stage study for the new diabetes drug in late 2021, and is considering the drug for treatment of obesity and other diabetes-related conditions. 
The drugs being tested and, hopefully, offered to the public, are being worked on at a time where Americans are finding out, left and right, that they have some form of diabetes. The issue with diabetes is that, on occasion, symptoms may go unnoticed and people continue to live their lives with no indication that they are ill. Doctors say that if a person lives with diabetes for too long without getting tested and discovering they have the disease, this can result in the development of serious health complications, including heart disease, kidney disease, potential dialysis, and even loss of sight. 
If you have any concern that you might be suffering from diabetes, doctors recommend coming in for a blood test. This test is a finger prick of blood, and results are available relatively soon after. 
Weight management is important and should not be overlooked, so do yourself and, if applicable, your family a favor, and watch your diet, exercise for at least thirty minutes a day, and you should be good to go. 
Big Deals in Biotech Increase As Industry Looks to Capitalize on the Healthy Market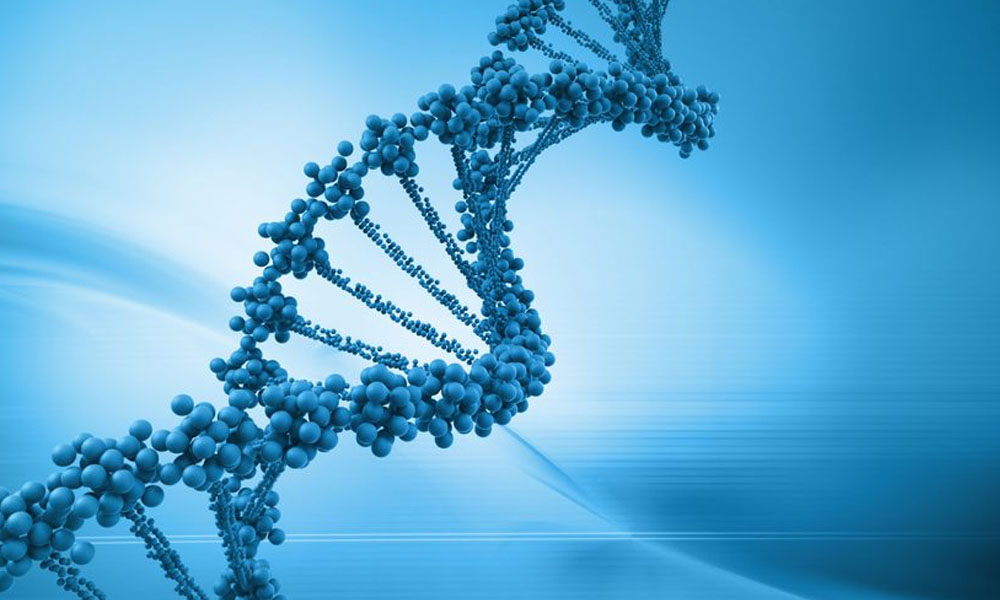 Junior biotech organizations have been obtaining more interest this year. Recently, Boehringer Ingelheim's shopping spree continued with a EUR210m takeover of ViraTherapeutics, an oncolytic virus specialist it has been working with since 2016.
The privately-held German drug maker was targeting the investment with ViraTherapeutics' lead candidate VSV-GP, a cancer therapy that works by infecting tumors with a virus that both destroys malignant cells directly and mobilizes an immune response against them.
In addition, German biotech Affimed has previously agreed to deal with Roche's Genentech to discover new cancer immunotherapies with an amazing $5 billion-dollar deal.
A few stocks to look at include: CEL-SCI Corporation (CVM), Roche Holdings, Inc. (RHHBY), Affirmed N.V. (AFMD), and Marinus Pharmaceuticals, Inc. (MRNS)
CEL-SCI Corporation
Market Cap: $105.57M, Share Price: $3.86
CEL-SCI Corporation announced that the company has received $5,435,367 through the exercise of warrants to purchase shares of the Company's common stock during August through September 13, 2018. As of September 13, 2018, CEL-SCI had 27,351,324 outstanding shares of common stock.
Roche Holdings, AG.
Market Cap: $207B Share Price: $30.68
Mentioned above, Roche is the parent company to Genentech, which is host to the potential $5 billion dollar deal. The company is currently facing concerns in the UK regarding the pricing of its MS drug.
Affirmed N.V.
Market Cap: $265.15M Share Price: $4.25
Affirmed is the company Roche made the deal with and the stock has consolidated a bit since its large jump following the news.
Marinus Pharmaceuticals, Inc.
Market Cap: $283.67M Share Price: $7.00
Marinus Pharmaceuticals, Inc., a biopharmaceutical company dedicated to the development of innovative therapeutics to treat epilepsy and neuropsychiatric disorders, CEO, Christopher M. Cashman, recently presented a company overview at the Baird 2018 Healthcare Conference.
Search Stock Price (StockPrice.com)