A moment of joy rushed in among the people of U.S. capital with the introduction of a bill that would legalize recreational cannabis sales across the state. Mayor of Washington D.C. Muriel E. Bowser introduced the bill. Bowser (D) announced legislation Thursday to legalize and regulate recreational marijuana dispensaries in the nation's capital. This, in turn, could be setting up a potential showdown with the federal government.
Marijuana Bill Allows Plant And Poses Up To Three Ounces
Residents can now plant and possess up to three ounces of cannabis legally. However, they cannot legally purchase pot, and the city cannot tax sales because of a provision in the federal budget that prohibits the District from enacting or enforcing marijuana legalization laws. This comes as a result of Initiative 71 obtaining approval by 64.8% of voters in 2014. However, the district laws are in limbo.
Advocates have been hopeful that Congress would strip the anti-marijuana language — which originated with House Republicans — from the federal budget now that Democrats control the House. But it is unclear whether the next spending plan will pass before the 2020 elections. However, it is important to take note that since Washington D.C. cannot tax marijuana, a lot of economic benefits that the capital can otherwise enjoy remain unexplored.
New Initiatives To Consider
This also doesn't avoid the fact that the US legal marijuana industry is rapidly expanding. Many states now focus on not only taking in taxes from dispensary sales but from other means as well. And a growing demand is, of course, creating new opportunities for businesses and investors alike. Take, for instance, the delivery niche in the industry. Once a taboo subject, a few public companies are legitimizing a move toward delivery. This could rapidly expand the industry as a whole.
Driven Deliveries Inc. (OTC: DRVD) is one of the only publicly traded cannabis delivery service operating in the United States. Let's face it, consumers are growing increasingly lazy with purchases of anything. More "tasks" have been online such as anything from retail to food shopping for instance. And now you can add weed to that list. Driven Deliveries Inc. (OTC: DRVD) is quickly gaining steam in legal US markets. The new delivery option for customers is resulting in increased revenue and transactions for dispensaries.

"We want to be able to regulate, we want to be able to make sure we are collecting our fair share in taxes, we want to invest those taxes in ways that affect communities that have been disproportionately affected, and we want to train and hire D.C. residents."

Browser in an interview to the Washington Post
It is a common practice among people living in D.C. to opt for home delivery services. This circumnavigates the ban by selling hats, juices, art, and other goods. These companies throw in marijuana as a free gift in the same transaction. Others find their source from medical marijuana cards and buy cannabis designed for medicinal use from dispensaries.
A Preference For Home Delivery
Though they are not in place yet, the Washington D.C. market could pose the next frontier for companies like Driven Deliveries Inc. (OTC: DRVD). Legalization of cannabis is a benchmark in the States and a very symbolic development for the industry.
The closest thing to Driven Deliveries is a company called EAZE. It is a private marijuana delivery service based in San Francisco. EAZE is closing a $65 million venture capital funding round. This would value the company in excess of $300 million, according to Axios [1]. With a similar model to Driven Deliveries, EAZE is essentially like an Uber for weed.
EAZE currently only delivers in California but recently launched a marketplace for shipping cannabidiol products to 41 states and Washington D.C. But again, EAZE is a private company. This leaves Driven Deliveries (OTC: DRVD) as one of the only options for retail investors looking to capitalize on this growing trend.
Alcoholic Beverage Regulation Administration
The bill would be an expansion for the Alcoholic Beverage Regulation Administration. The ABRA would now be tasked with regulating the recreational cannabis industry in the capital.
Further, eight medical marijuana cultivation centers around the city would also be able to grow cannabis for recreational use. The Mayor who faces an upward struggle wants to introduce a 17% tax on marijuana sales. Moreover, her bill would curtail the criminal records of people with marijuana possession convictions. It would also give them opportunities to work in the industry.
There is immense pressure on the federal government to follow the path of other countries. Canada and Uruguay have both fully legalized recreational cannabis use. However, it is still not submissive to the demands created by the pressure.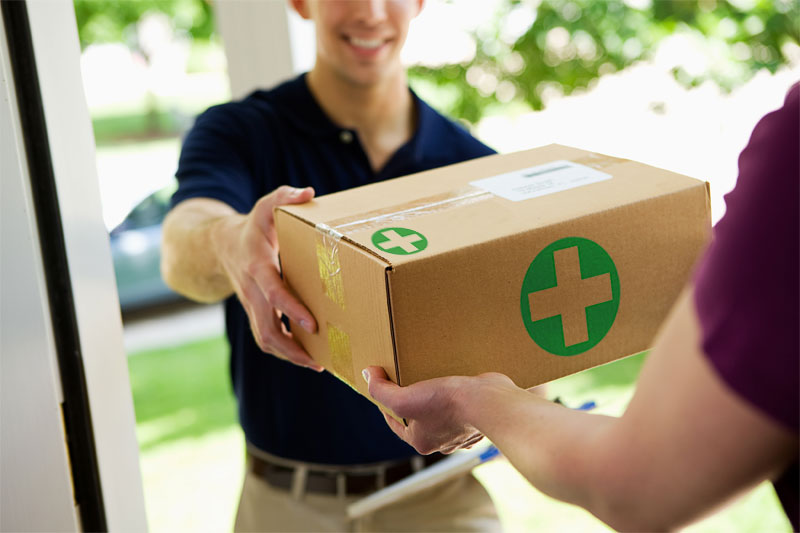 Disclaimer: Pursuant to an agreement between MIDAM VENTURES, LLC and a third party, Data Marketing Solutions Inc., Midam was hired for a period from 04/22/2018 – 5/22/2019 to publicly disseminate information about Driven Deliveries Inc. including on the Website and other media including Facebook and Twitter. We were paid $50,000 (CASH) for & were paid "0" shares of restricted common shares. We may buy or sell additional shares of Driven Deliveries Inc. Inc. in the open market at any time, including before, during or after the Website and Information, provide public dissemination of favorable Information.