One Company That Could Have A Leg Up On Marijuana Market Leaders – It Comes Down To Having "Patients"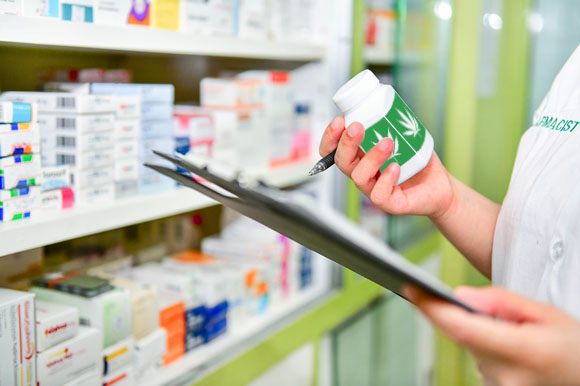 We're all aware of the biggest names in the cannabis industry right now. Companies like Canopy Growth, Aphria, Tilray, Cronos Group, and Aurora Cannabis are all mentioned when we see reports about "Market Leaders" in marijuana. The interesting part: there may be other businesses out there that could be built on a much more streamlined platform and could offer almost immediate access to the market potential ahead…
---
Building A Company Just Takes "Patients"
---
Canopy Growth reported 84,400 registered patients at September 30, 2016. In its latest financial report, Aurora Cannabis for example, reported that it had 67,484 active registered patients and this was up from roughly 43,000 during the prior quarter. Meanwhile you have funds like Vanguard Total Intl Stock Idx Fund, Golden Opportunities Diversified, Vanguard Developed Markets Index Fund, Vanguard FTSE All-Wld ex-US SmCp Idx Fd, iShares Core S&P/TSX Capped Compost ETF, and the two cannabis industry ETFs: Horizons Marijuana Life Sciences ETF & ETFMG Alternative Harvest ETF among others, holding more than a cumulative 40 million shares of Aurora in their portfolios (1).
But what if you found out that there's another company out there that not only has over 100,000 patients (compared to Aurora's less than 70,000) but also has built a diversified business model (like Aurora) targeting both the traditional healthcare market in addition to legal cannabis? Also, in comparison to Aurora's $5.50+ per share price tag, the company I'm talking about is trading around 1/10th of that figure.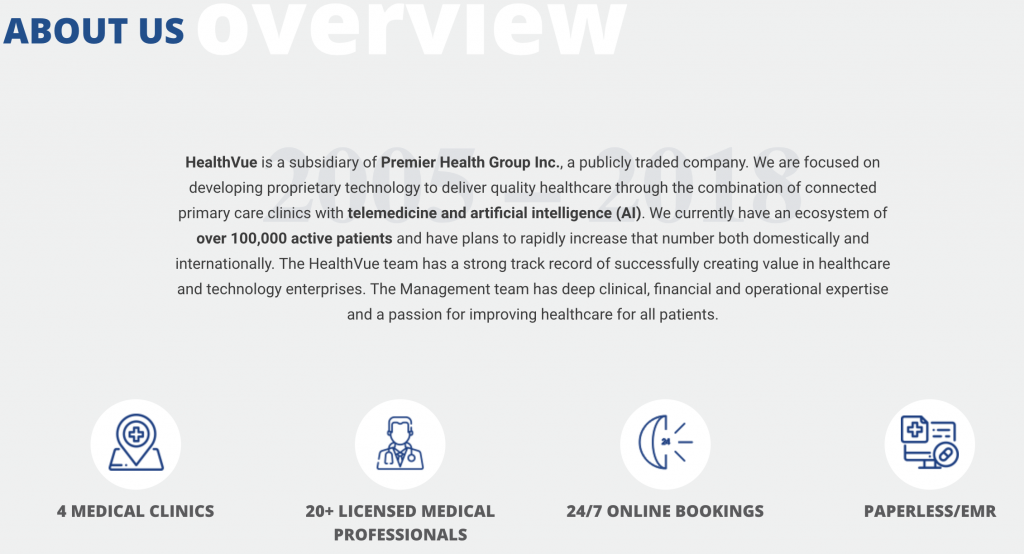 The company being discussed: Premier Health Group Inc., (OTC: PHGRF) (CSE: PHGI). Premier is developing innovative healthcare approaches that combine human skill based expertise with emerging technologies. Where the cannabis industry could come into play is with the company subsidiary HealthVue and its list of patients over 100,000 strong…that's right…more than one hundred thousand ACTIVE patients.
Premier Health Group Inc., (OTC: PHGRF) (CSE: PHGI) has engaged discussions with Licensed Producers under the Access to Cannabis for Medical Purposes Regulation (ACMPR), other licensed medical cannabis companies and government officials in order to establish a framework for both patient and physician education. The company's CEO said it perfectly:
"With over 110,000 active patients in our clinic ecosystem it is important that we provide them with the best possible information that allows them to make informed decisions about their personal and family's health. Providing our family physicians with the appropriate tools and knowledge to prescribe cannabis or with the ability to refer patients to a specialist within our clinics is a key outcome of this initiative."

-Dr. Essam Hamza , CEO of Premier Health Group Inc., (OTC: PHGRF) (CSE: PHGI)
---
---
1. The Canadian retail pharmacy market is estimated to be $44 billion (Source: IBISWorld). It is expected the industry sector will continue to allow for favorable economics for pharmacy operators as baby boomer's demand increases for prescriptions and operators to expand the scope of practice to include preventative services.
2. The Canadian medical cannabis clinic market is estimated to be worth approximately $2.35 billion by 2025.
If these two facts weren't enough, there is also a MAJOR Cross Over in Canada that connects medical cannabis & retail pharmacies. For some reason, news outlets aren't paying attention to it right now either.
The crossover: Canadian pharmacies are fully behind medical marijuana too! Shoppers, Lovell Drugs and PharmaChoice have all signed supply deals with leading cannabis producers in Canada. Their pending entry into the medical cannabis market comes as the number of registered MMJ patients is soaring.
Premier Health Group Inc., (OTC: PHGRF) (CSE: PHGI) could have an ideal business model in progress that would vertically integrate cannabis as another growth opportunity. Also consider that industry peers like Aurora Cannabis don't hold a flame to the number of active patients that Premier Health Group has and the numbers could really start to make a lot more sense once eyes begin to open on the street.
Again, just an opinion but when you compare the two, though Aurora is (finally) generating revenue, Premier Health is still in the early stages of growth yet already has access to a pool of patients that is more than 50% larger in size than Aurora and more than 15% to that of Canopy. It may all come down to timing of it all. As healthcare takes a center stage position during the latest bout of market volatility and cannabis legalization remains a focus of funds, looking for the next "star" to shine.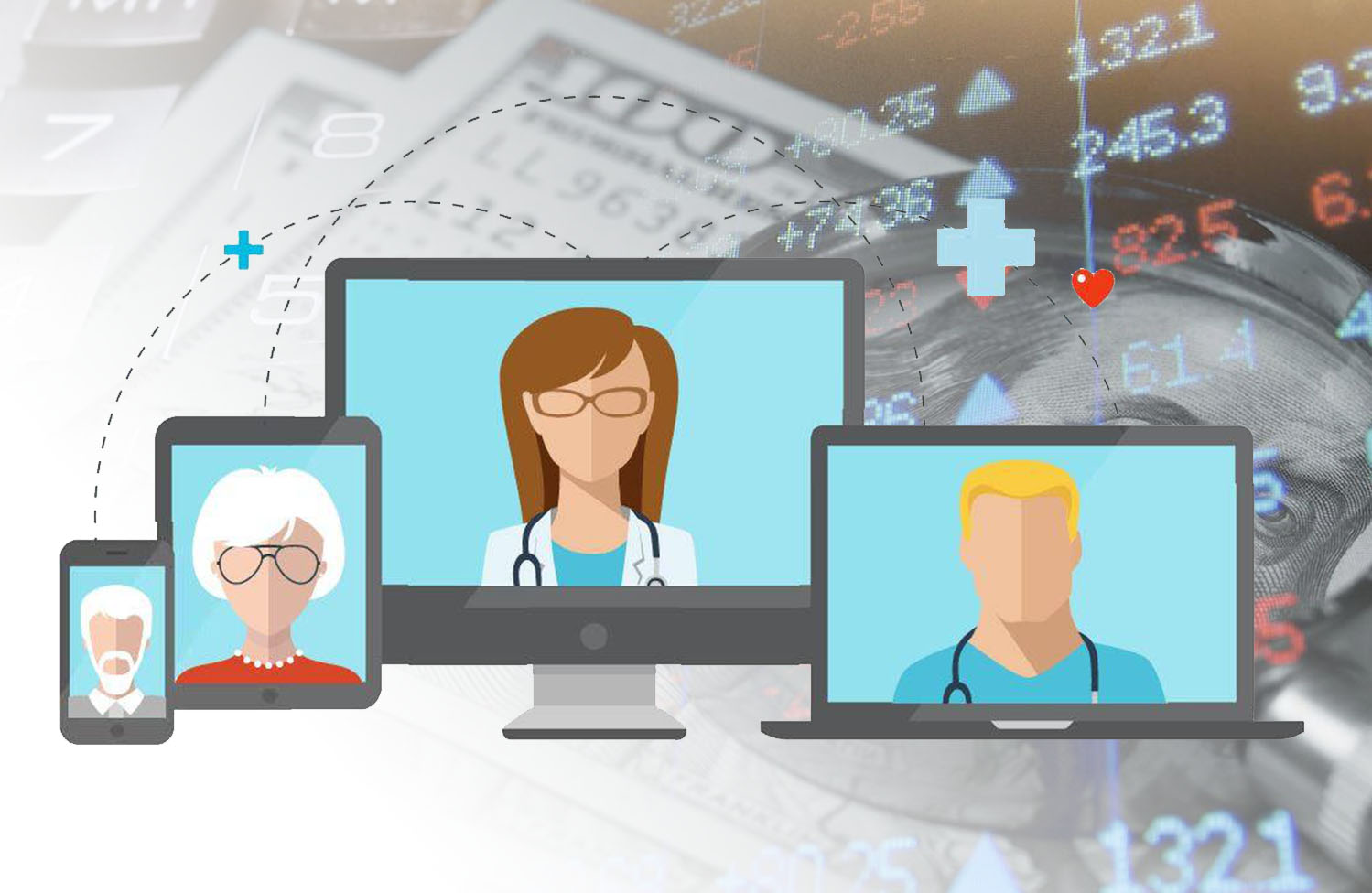 (1) As of Tue 27/11/2018 According to Morningstar http://quote.morningstar.ca/Quicktakes/owners/MajorShareholders.aspx?t=ACB&region=CAN&culture=en-CA
DISCLAIMER:  Pursuant to an agreement between MIDAM VENTURES, LLC and Premier Health Group Inc. we were hired for a period from 10/1/2018 – 4/1/2019 to publicly disseminate information about Premier Health Group Inc. including on the Website and other media including Facebook and Twitter. We were paid $300,000 ( CASH) for & were paid "500,000" shares of restricted common shares (as of 1/2/2019). We own zero shares of Premier Health Group Inc., which we purchased in the open market. Once the (6) Six-month restriction is complete on 4/1/2019 we plan to sell the "500,000" shares of Premier Health Group Inc. that we hold currently in restricted form during the time the Website and/or Facebook and Twitter Information recommends that investors or visitors to the website purchase without further notice to you. We may buy or sell additional shares of Premier Health Group Inc. in the open market at any time, including before, during or after the Website and Information, provide public dissemination of favorable Information. Click here for full disclaimer.
3 Biotech Stocks Jumped Big Last Month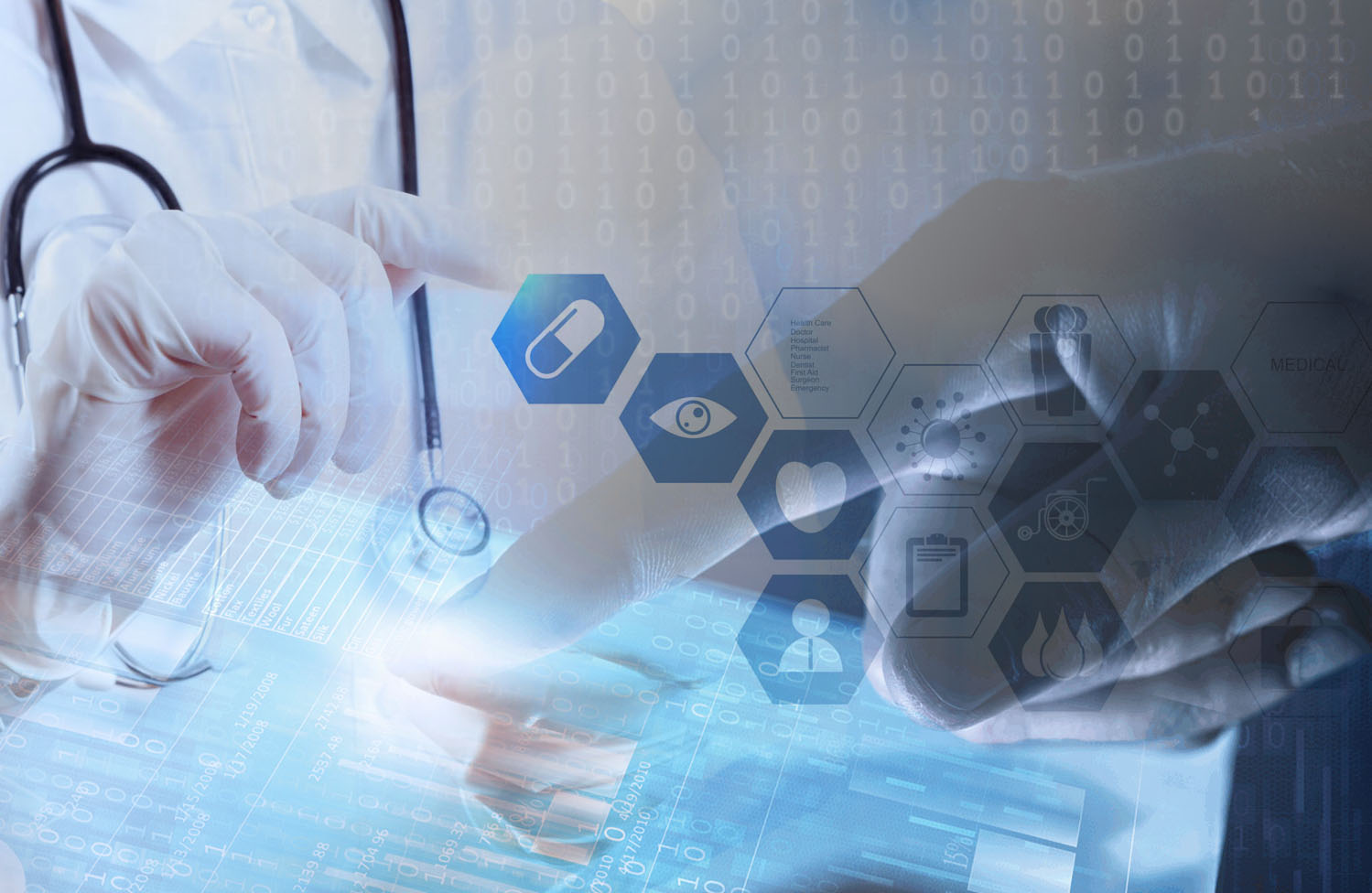 The biotech sector has thrown up a high number of gems over the years and helped generate hefty returns for investors. Due to the advancements made in biotechnology over the years and those which are still being made, it is a sector that will continue to be a favorite of many investors.
Plenty of companies are doing revolutionary work in this space and have the potential of turning into excellent investments eventually. Here is a look at 3 biotech stocks that jumped significantly over the past few weeks and deserve to be on the watch lists of investors.
Tiziana Life Sciences (TLSA)
This biotech stock has been riding under the radar for the better part of the last 6 months. But in September, shares of Tiziana Life Sciences (TLSA) have enjoyed a much more active market. This has been due, in part to recent Phase Trial news related to the company's pipeline therapies:
[9/16/19] Tiziana Life Sciences (TLSA) Announces FDA Approval to Initiate Phase I Clinical Trial with Orally Administered Foralumab in Healthy Volunteers
[9/10/19] Tiziana Reports Phase 1 Clinical Data Demonstrating Nasal Treatment with Foralumab was Well-tolerated and Produced Positive Trend in Biomarkers of Immunomodulation and Anti-inflammation in Healthy Volunteers
[9/4/19] Tiziana Life Sciences (TLSA) Reports Positive Phase 2a Clinical Data Exhibiting Positive Clinical Activity with Milciclib Monotherapy in Advanced Sorafenib-refractory or -intolerant Patients with Unresectable or Metastatic Hepatocellular Carcinoma
Tiziana Life Sciences (TLSA) is focusing on to develop novel treatment for liver diseases such as NASH and hepatocellular carcinoma (HCC). Tiziana (TLSA) holds extensive IP and a strong pipeline of in-licensed clinical assets. Tiziana has clinical development programs for Foralumab and Milciclib. Strong IP for oral and nasal administration is for the platform technology, which is applicable to all antibodies drugs for treatment of human diseases. Click To Read More About Tiziana Life Sciences (TLSA)
Mesoblast (MESO)
The next company to watch: Mesoblast Limited (MESO Stock Report). Its shares skyrocketed last week after it emerged that it had entered into a lucrative partnership with Grunethal. Grunethal is a privately held German company. According to the terms of the deal, the companies are focusing on the development as well as sales of the product MPC-06-ID.
According to the terms of the deal, Grunethal is going to pay $15 million to Memoblast straightaway for the right to sell the medicine in South America and Europe. However, the company stands to earn as much as $135 million more if certain targets are met. The Phase 3 trials for patients in the United States are already happening and the data could be available by mid-2020.
Kodiak Science (KOD)
The other stock which made a major move last week was Kodiak Science (KOD Stock Report). The company is involved in AMD or age-related macular degeneration and similar other conditions that hamper the vision in people of advanced age.
Vision loss is one of the most important categories of treatments in the sector and there is a lot of conflict in the sector with regards to the effectiveness of anti-VEGF medicines. Kodiak is developing its own antibody known as KSI-301and recently human proof of concept data points with regards to the anti-VEGF medicine showed that the company might have actually found something that could work. That resulted in the remarkable rise in the stock price last week.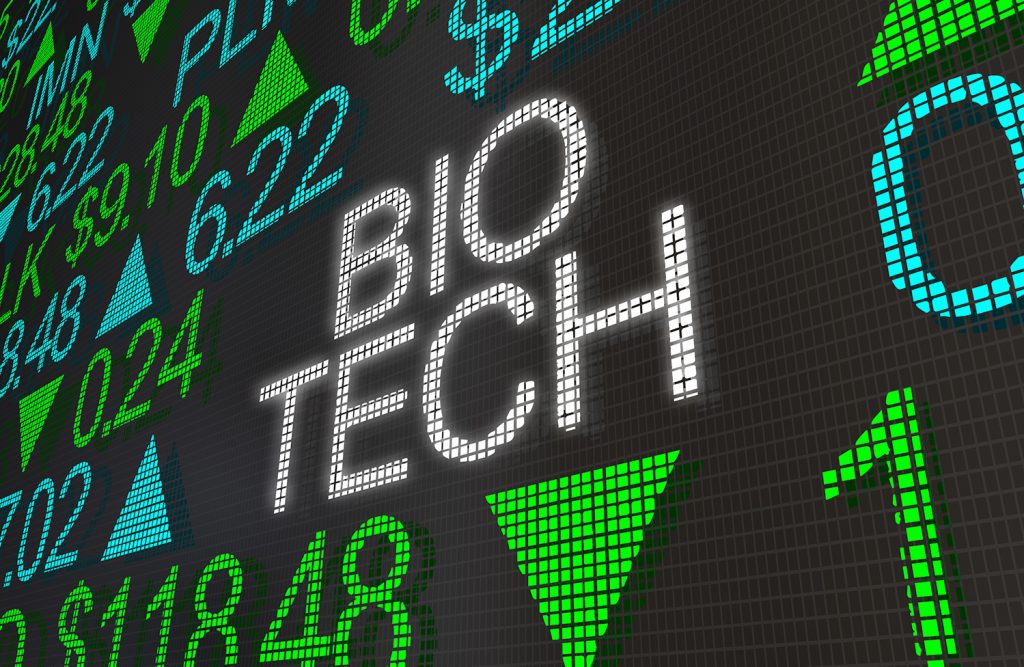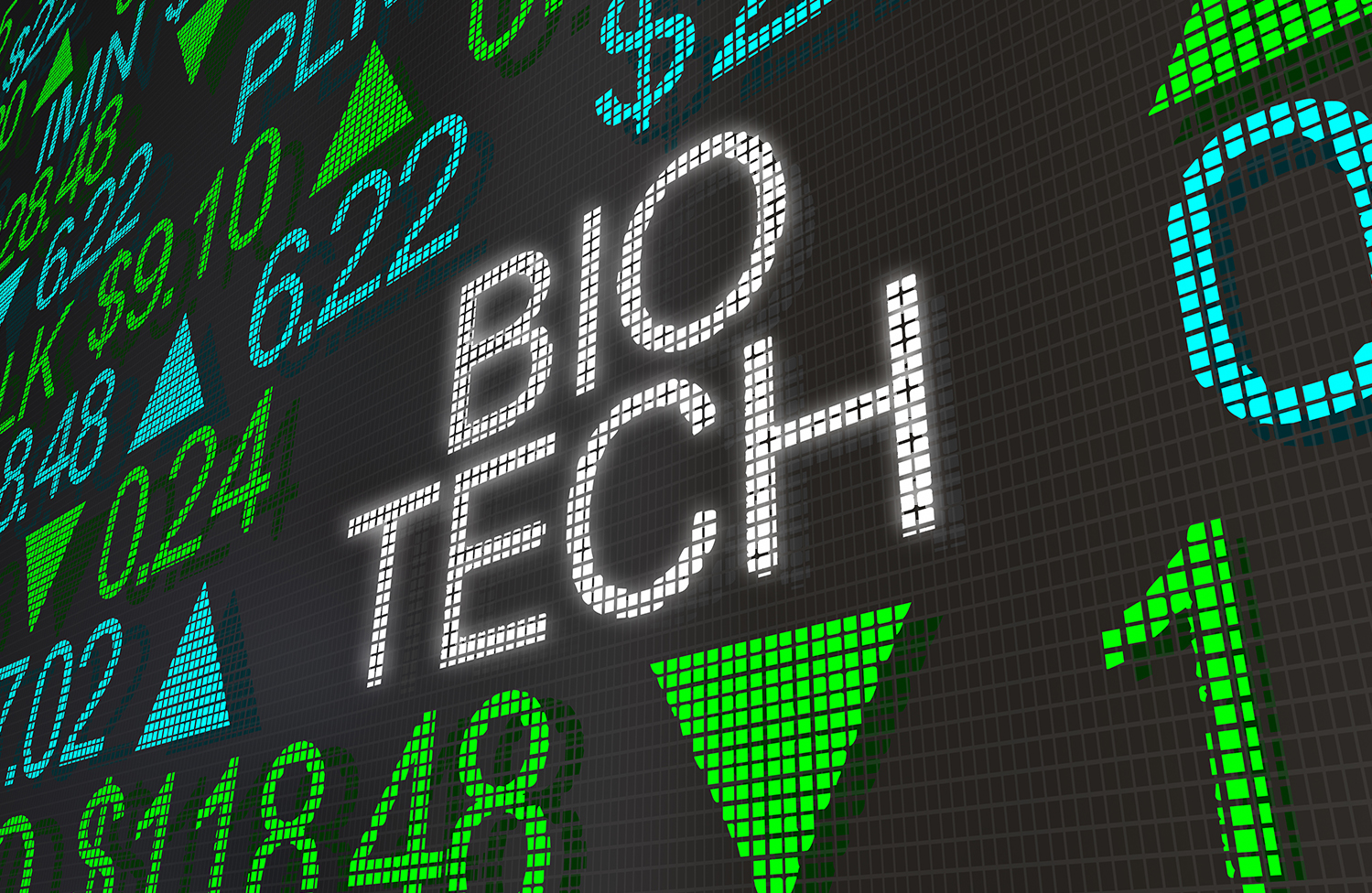 Top 4 Penny Stocks To Watch This Week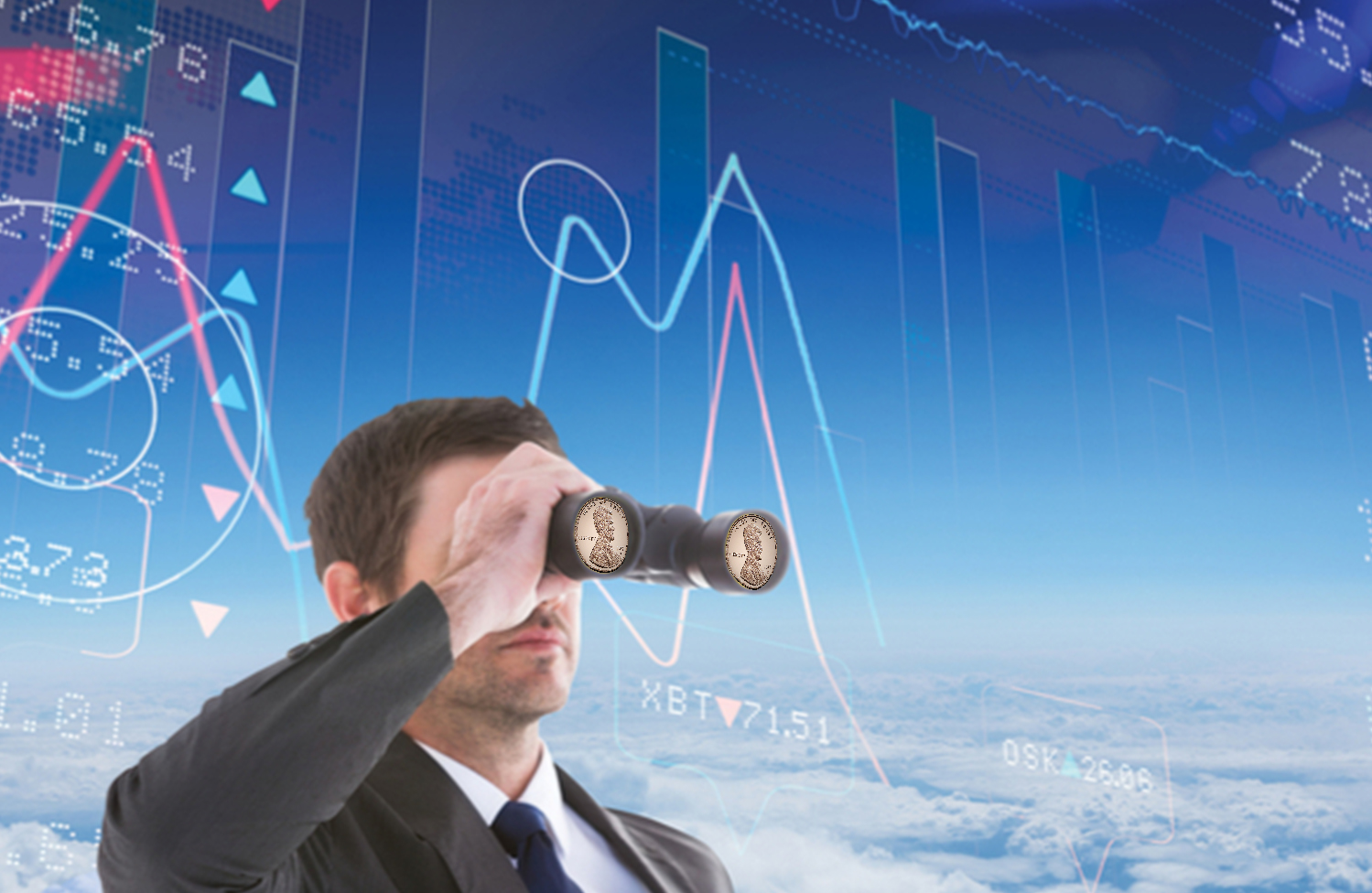 Penny stocks are some of the most active and volatile types of stocks in the stock market today. But what everyone knows about these is that they can break out in a big way. That's why so many continue to look for the best penny stocks to buy.
In this regard, several economic and sector events have sparked interest in a number of small-cap and micro-cap stocks this week.  Here is a list of 4 penny stocks that may be worth watching this week:
Penny Stocks To Watch #1: PharmaCyte Biotech (PMCB)
There has been no lack of attention on biotech penny stocks this year. At the beginning of August, one small biotech stock broke to highs of over $10 from a starting price below $2 a share after releasing news. PharmaCyte Biotech (PMCB) focuses on ways to effectively deliver treatments to patients with diseases ranging from cancer to diabetes.
The company's proprietary cellulose-based live-cell encapsulation technology known as "Cell-in-a-Box®is the platform that the company uses to develop its therapy delivery methods.  For most of the quarter, shares of PMCB stock have traded between $0.033 and $0.04 with volume recently surging.
On September 12, PharmaCyte saw more than 4 million shares trade; well above its daily average. Most of the attention surrounding the company has been on two things. First, its progress with Cell-In-A-Box and the application for Pancreatic cancer has continued to progress. The company brought on Dr. Manuel Hidalgo, has confirmed that he will be Principal Investigator (PI) for PharmaCyte's planned clinical trial in locally advanced, inoperable pancreatic cancer (LAPC) now that he is at Weill Cornell Medical Center.
Second, the company has been ramping up for a much-anticipated shareholder update call on September 20. The call will cover PharmaCyte's preparations for submission of its Investigational New Drug application (IND) to the U.S. Food and Drug Administration (FDA) to treat locally advanced, inoperable pancreatic cancer and developments related to PharmaCyte's product pipeline on which PharmaCyte has been working and that have not yet been reported in a press release.
Penny Stocks To Watch #2: Discovery Gold (DCGD)
One of the more volatile penny stocks to watch this month has been Discovery Gold (DCGD Stock Report). Though the stock is not mining, it is participating in another industry that has seen its own "rush:" cannabis. For the better part of the last quarter, shares of Discovery Gold have climbed from $0.01 to as high as $2.22. Over the last few days, however, the marijuana stock took an aggressive tumble to lows of $0.43.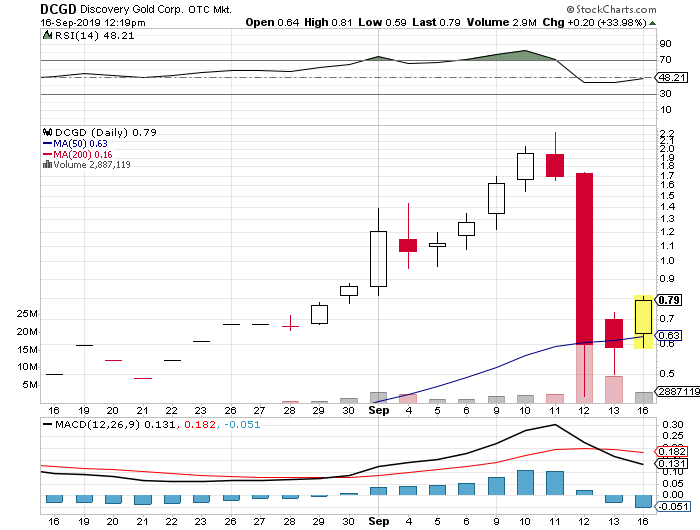 The company had previously announced that it would be pursuing a name change to GRN Holdings Corporation. Over the past few months, GRN has been adding new management and advisory members. Most of them have some background in the cannabis industry.
On Monday, DCGD shares saw a dramatic trend reversal compared to its previous two trading sessions. Shares opened the week at $0.64 and have seen highs of $0.81 heading into the lunch hour on Monday. The company hosted web conferences on the 13th, throughout the afternoon.
Penny Stocks To Watch #3: Fannie Mae (FNMA)
One of the more popular housing penny stocks to watch this month has been Fannie Mae (FNMA Stock Report). Thanks to the government's focus on overhauling the company, the market has been monitoring progress closely. The mortgage giant, along with Freddie Mac, has seen a rise in price from lows this month of $2.51 to highs of $3.98 during the early lunch hour on Monday. Since the beginning of the year, FNMA stock has risen by as much as 272%.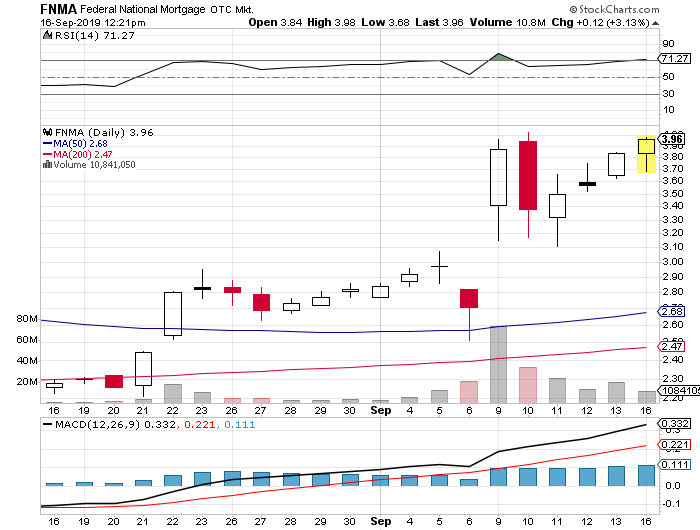 The firm announced the results of its thirteenth reperforming loan sale transaction. The deal, which was announced on August 13, 2019, included the sale of approximately 29,400 loans totaling $5.1 billion in unpaid principal balance (UPB), divided into six pools. The winning bidders of the six pools for the transaction were Goldman Sachs Mortgage Company (Goldman Sachs) for Pool 1, Towd Point Master Funding LLC (Cerberus) for Pools 2, 3, 4, NRZ Mortgage Holdings, LLC (Fortress) for Pool 5, and DLJ Mortgage Capital, Inc. (Credit Suisse) for Pool 6. The transaction is expected to close on October 25, 2019.
Penny Stocks To Watch #4: Cardiff Lexington Corporation (CDIX)
The last penny stock to watch on this list is Cardiff Lexington Corporation (CDIX Stock Report). Shares of the sub-penny stock have climbed from lows of $0.0014 on September 10 to highs of $0.0059 as of the 12 o'clock hour on Monday. This move of more than 320% came as the company is in the midst of several key developments.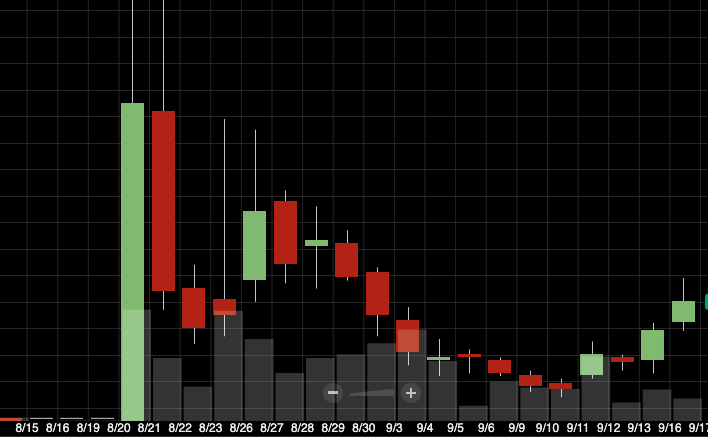 First, Cardiff announced in late August that, along with Acela BioMedical, LLC, the two have signed a Letter of Intent whereby Acela BioMedical would become a subsidiary of Cardiff Lexington. Acela Biomedical is an existing Hemp grower, distributor, processor, extractor, and retailor specializing in CBD Oil Production with over two million plants in the ground in Kentucky. Its processing facility is currently in operation.
In addition to this, Cardiff announced this month that the Company has received $410,000.00 in new funding from the Private Equity Group, Leonite Capital, LLC. As a result, Cardiff was able to pay off three significant convertible notes totaling $379,902 and further, plans to retire all commercial notes by year-end 2019 in concert with acquisition-related equity funding.
---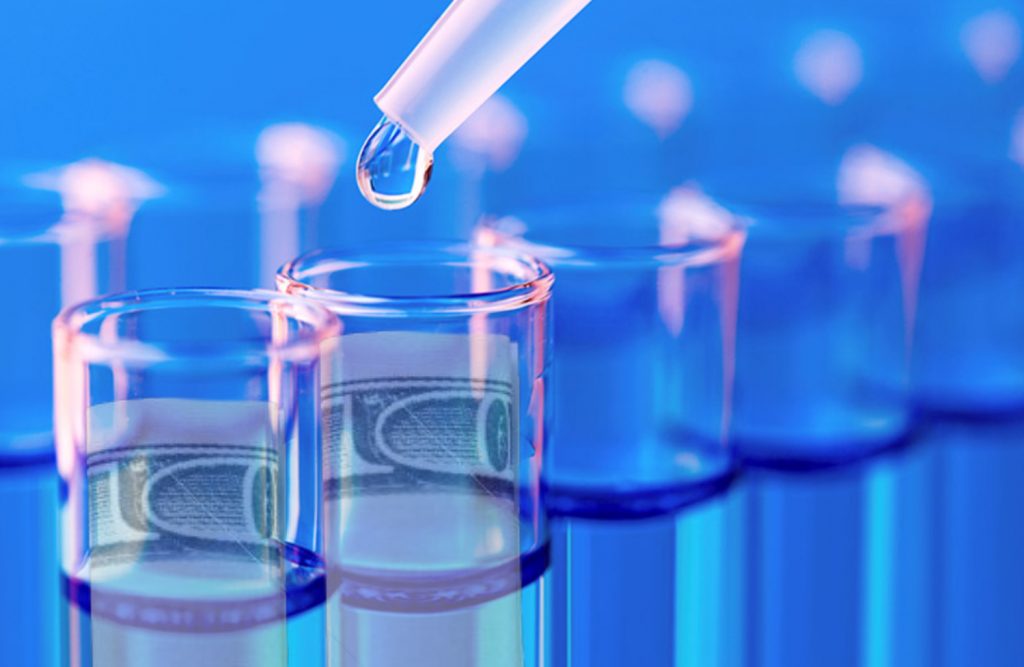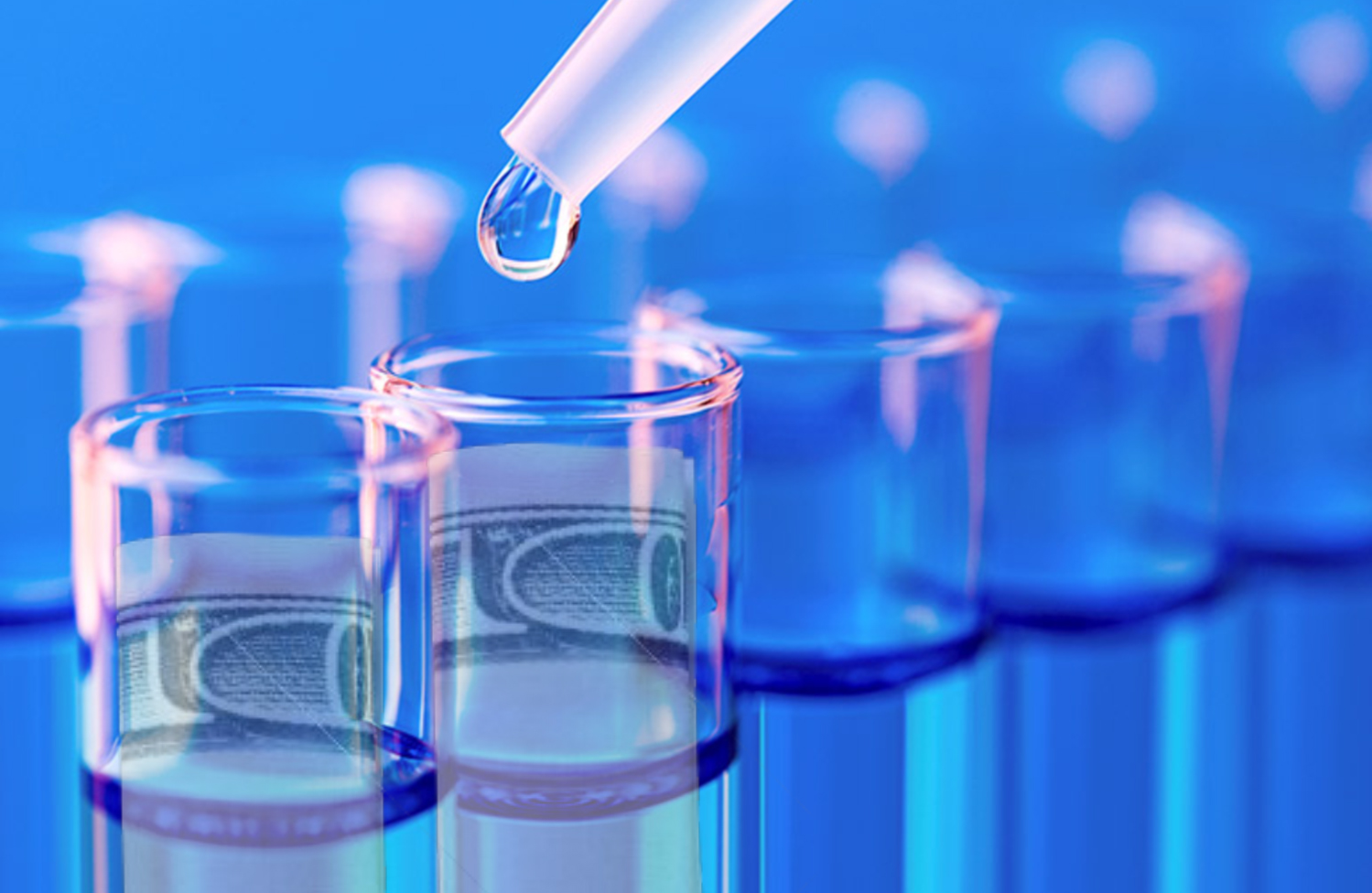 Stock Price Newsletter – September 16, 2019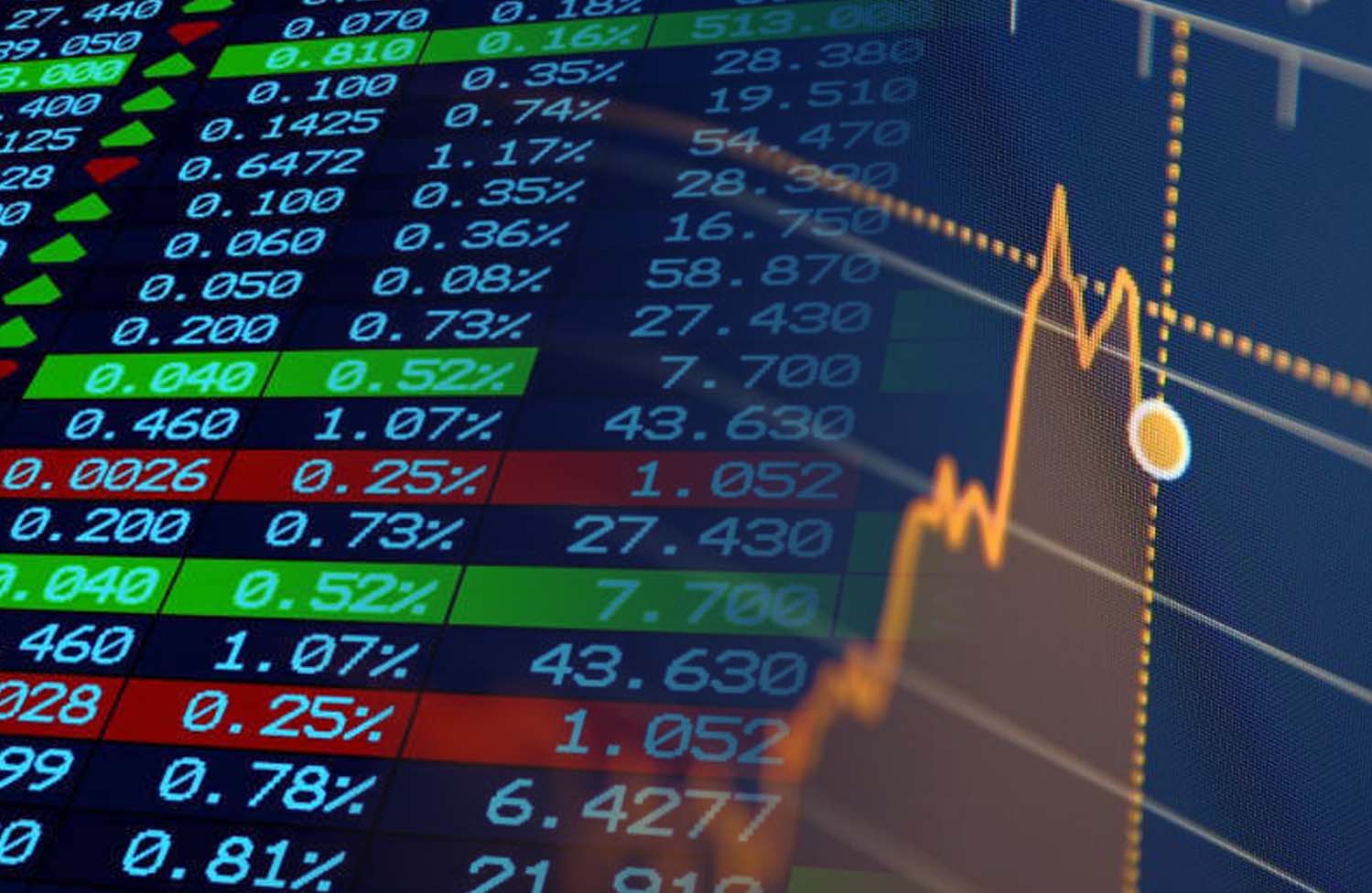 Tiziana Life Sciences (TLSA) Announces FDA Approval to Initiate Phase I Clinical Trial with Orally Administered Foralumab in Healthy Volunteers
Tiziana Life Sciences plc (NASDAQ:TLSA and AIM: TILS), a clinical stage biotechnology company focused on developing targeted drugs for cancer and inflammatory diseases, is pleased to announce (further to the announcement made on 1 May 2019) that the U.S. Food and Drug Administration (FDA) has allowed the initiation of a Phase I clinical trial in healthy volunteers using a novel oral enteric-coated capsule formulation of Foralumab, a fully human monoclonal antibody (mAb), in collaboration with the Brigham and Women's Hospital (BWH), Harvard Medical School, Boston, MA.
---
Are Biotech Stocks Setting The Stage For Another Bull Trend?
Biotech stocks and the biotech sector have proven to be one of the fastest-growing sectors over the last decade. According to most experts, it is expected to continue in the same vein in the foreseeable future. What could be in store?
---
Over 330 Mass Shootings!
There have been more mass shootings this year in the United States than there have been days in the year. This is becoming a huge issue that is costing precious lives and could see billions of dollars spent to fix this situation. One company has a technology product that could disrupt this multi-billion-dollar industry for the better.

Join Our Newsletter
Get stock alerts, news & trending stock alerts straight to your inbox!
We keep all user information pricate & promise to never spam.*
Search Stock Price (StockPrice.com)