Premier Health (OTC: PHGRF) (CSE: PHGI) Announces Binding LOI to Acquire Cloud Practice Inc., a National Medical Software Application Company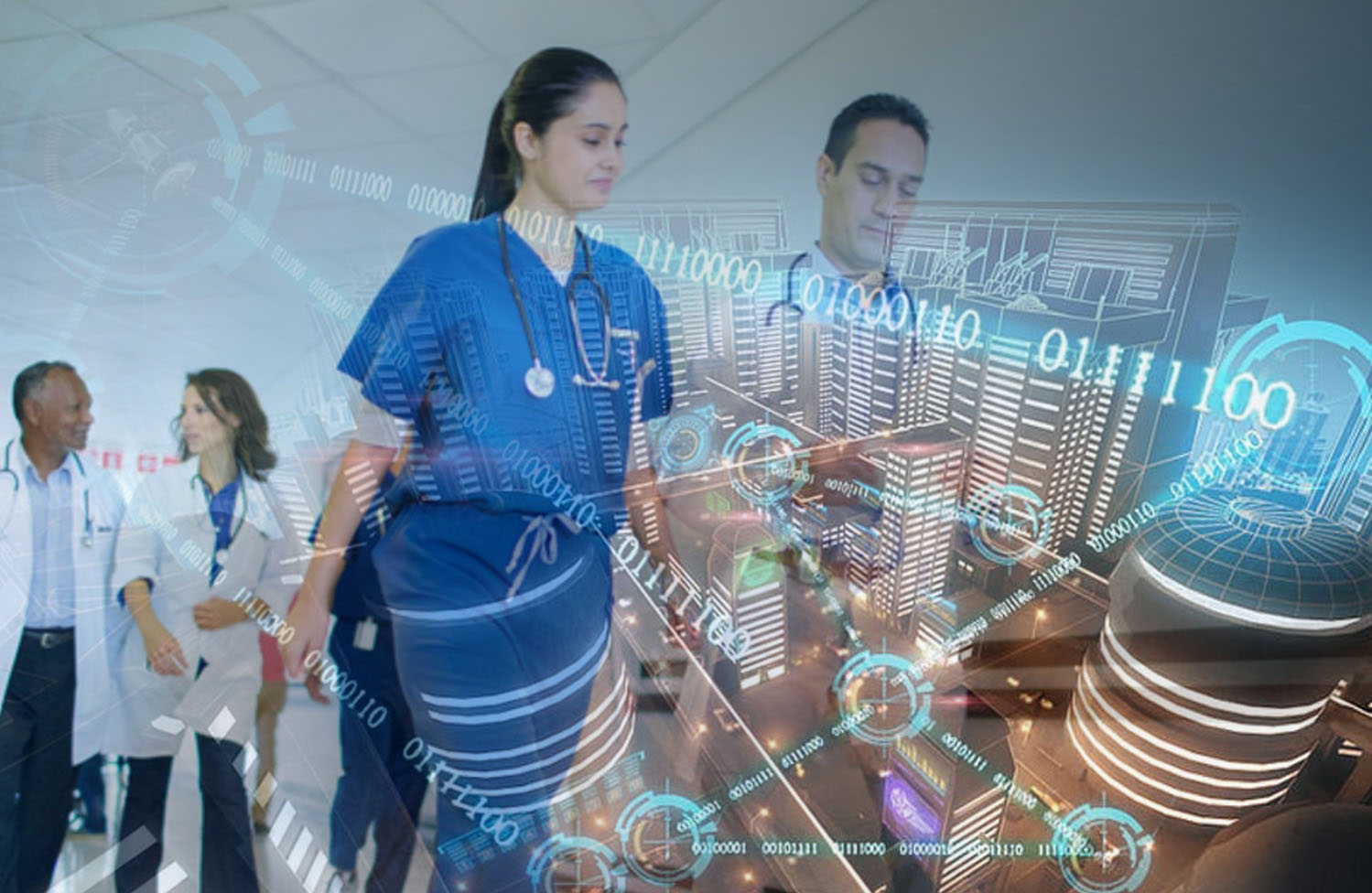 – Cloud Practice offers cloud-based electronic medical records software applications for physicians throughout Canada
– As per the latest reported financials, Cloud Practice is EBITDA[1] positive, resulting in immediate cash flow generation and earnings accretion for Premier Health
– Products include: Juno EMR, a cloud-based EMR solution; ClinicAid, a medical billing software; and MyHealthAccess, an online patient portal
– Juno EMR system is currently used by 287 clinics, over 3,000 licensed practitioners, 1,500 staff and 2,870,000 registered patients
– ClinicAid processes upwards of $30,000,000 in payments to over 3000 health providers on a monthly basis
– Cloud Practice's founders, including CEO Jordan Visco , and entire support team, consisting of several software developers and sales staff, to join Premier
VANCOUVER , Dec. 17, 2018 /CNW/ – Premier Health Group Inc. (PHGI.CN), (PHGI.CN), (PHGRF), (Frankfurt:6PH), (6PH.F) (the "Company" or "Premier Health"), a Company focused on developing innovative approaches that combine human skill-based expertise with emerging technologies for the healthcare industry, is pleased to announce that as a part of its technology platform, it has signed a binding LOI to acquire all of the outstanding securities of Cloud Practice Inc. ("Cloud Practice").
Dr. Essam Hamza , CEO of Premier Health, said: "We are ecstatic at the opportunity to build on our patient centric technology platform through the integration of Cloud Practice's suite of software solutions. They have a strong team of developers who are just as enthusiastic as we are about the future of healthcare. We believe that this partnership will help facilitate our vision of integrating telemedicine, online booking and other premium services with our electronic medical record (EMR) system."
Dr. Essam continued: "Cloud Practice already has a tremendous standalone and growing business serving thousands of clinicians and millions of patients. The collective ecosystem of over 3,000,000 patients creates an opportunity to become a key player in the telehealth space in Canada ."
Jordan Visco , CEO of Cloud Practice, stated: "We are very excited to be joining a forward-thinking group such as Premier Health. The synergies between our two teams will help enable us to better streamline processes, making healthcare more efficient for all. We are also excited to implement some upcoming new, leading edge applications to make our software the best in the industry."
Terms of the Acquisition
In consideration for the purchase of all of the outstanding Cloud Practice securities, Premier will pay to the Cloud Practice shareholders total consideration of up to $5 million as follows: (i) $500,000 paid in cash on signing of the binding LOI as a refundable deposit, (ii) $500,000 in cash payable on closing, (iii) $500,000 in cash payable 90 days after closing, (iv) $500,000 in cash payable within six months of the LOI subject to the satisfaction of certain milestones related to the integration of the Juno EMR, and (v) an aggregate of $3 million payable in commons shares of Premier at a price to be determined in the context of the market.
The acquisition is subject to customary closing conditions, including the execution of a definitive acquisition agreement and receipt of Canadian Securities Exchange approval. Closing is expected to occur at or about the end of December.
ON BEHALF OF THE BOARD OF DIRECTORS
Dr. Essam Hamza , MD
Chief Executive Officer
About Premier Health
Premier Health is a Canadian company that is strategically poised to take advantage of business opportunities in the global health care industry. We are developing innovative health care approaches that combine human skill-based expertise with emerging technologies, with the goal of setting the gold standard for services in locations of interest worldwide. Premier Health's subsidiary, HealthVue is focused on developing proprietary technology to deliver quality healthcare through the combination of connected primary care clinics with telemedicine and artificial intelligence (AI). We currently have an ecosystem of over 100,000 active patients and have plans to rapidly increase that number both domestically and internationally. The HealthVue team has a strong track record of successfully creating value in healthcare and technology enterprises. The Management team has deep clinical, financial and operational expertise and a passion for improving healthcare for all patients.
About Cloud Practice
Cloud Practice is a cloud-based software solutions company focused on streamlining medical practice throughout Canada . They offer three products including Juno EMR, ClinicAid and MyHealthAccess. Juno EMR, a modified branch of an open-source electronic medical records (EMR) software which was originally released by McMaster University , is hosted in the cloud and can be accessed anywhere, anytime. ClinicAid is Canada's easiest medical billing software. MyHealthAccess is an online patient portal which puts patients back in control of their health care through connecting with their clinics and booking appointments online.
Cautionary Statements
This news release contains forward-looking statements that are based on Premier Health's expectations, estimates and projections regarding its business and the economic environment in which it operates, including with respect to its business plans, completion of its acquisition of Cloud Practice, and the timing thereof, the expected benefits to the Company following the integration of Cloud Practice's software and the expected implementation of new applications, including the timing thereof, the expect growth to Cloud Practice's business and the expected synergies resulting from the Company's acquisition of Cloud Practice. Although Premier Health believes the expectations expressed in such forward-looking statements are based on reasonable assumptions, such statements are not guarantees of future performance and involve risks and uncertainties that are difficult to control or predict. Therefore, actual outcomes and results may differ materially from those expressed in these forward-looking statements and readers should not place undue reliance on such statements. These forward-looking statements speak only as of the date on which they are made, and Premier Health undertakes no obligation to update them publicly to reflect new information or the occurrence of future events or circumstances, unless otherwise required to do so by law.
The Canadian Securities Exchange does not accept responsibility for the adequacy or accuracy of this release.
Footnote
This news release contains references to EBITDA, which is a non-IFRS metric. EBITDA is defined as earnings before interest, taxes, depreciation and amortization. Premier uses EBITDA as it is a common measure used to assess profitability before the impact of interest expense, income taxes, depreciation and impairment of capital assets and amortization of intangible assets. Premier believes that investors and financial analysts also use EBITDA to evaluate financial performance. EBITDA is not a measure of financial performance under IFRS and should not be considered as an alternative to operating income or any other measure of financial performance presented in accordance with IFRS. EBITDA excludes some, but not all, items that affect operating income.
SOURCE Premier Health Group Inc.
Pursuant to an agreement between MIDAM VENTURES, LLC and Premier Health Group Inc. we were hired for a period from 10/1/2018 – 4/1/2019 to publicly disseminate information about Premier Health Group Inc. including on the Website and other media including Facebook and Twitter. We were paid $300,000 ( CASH) for & were paid "500,000" shares of restricted common shares (as of 1/2/2019). We own zero shares of Premier Health Group Inc., which we purchased in the open market. Once the (6) Six-month restriction is complete on 4/1/2019 we plan to sell the "500,000" shares of Premier Health Group Inc. that we hold currently in restricted form during the time the Website and/or Facebook and Twitter Information recommends that investors or visitors to the website purchase without further notice to you. We may buy or sell additional shares of Premier Health Group Inc. in the open market at any time, including before, during or after the Website and Information, provide public dissemination of favorable Information. Click here for full disclaimer.
Amid Growing Competition, Beyond Meat (BYND) Stock Price Struggles To Sustain At higher Levels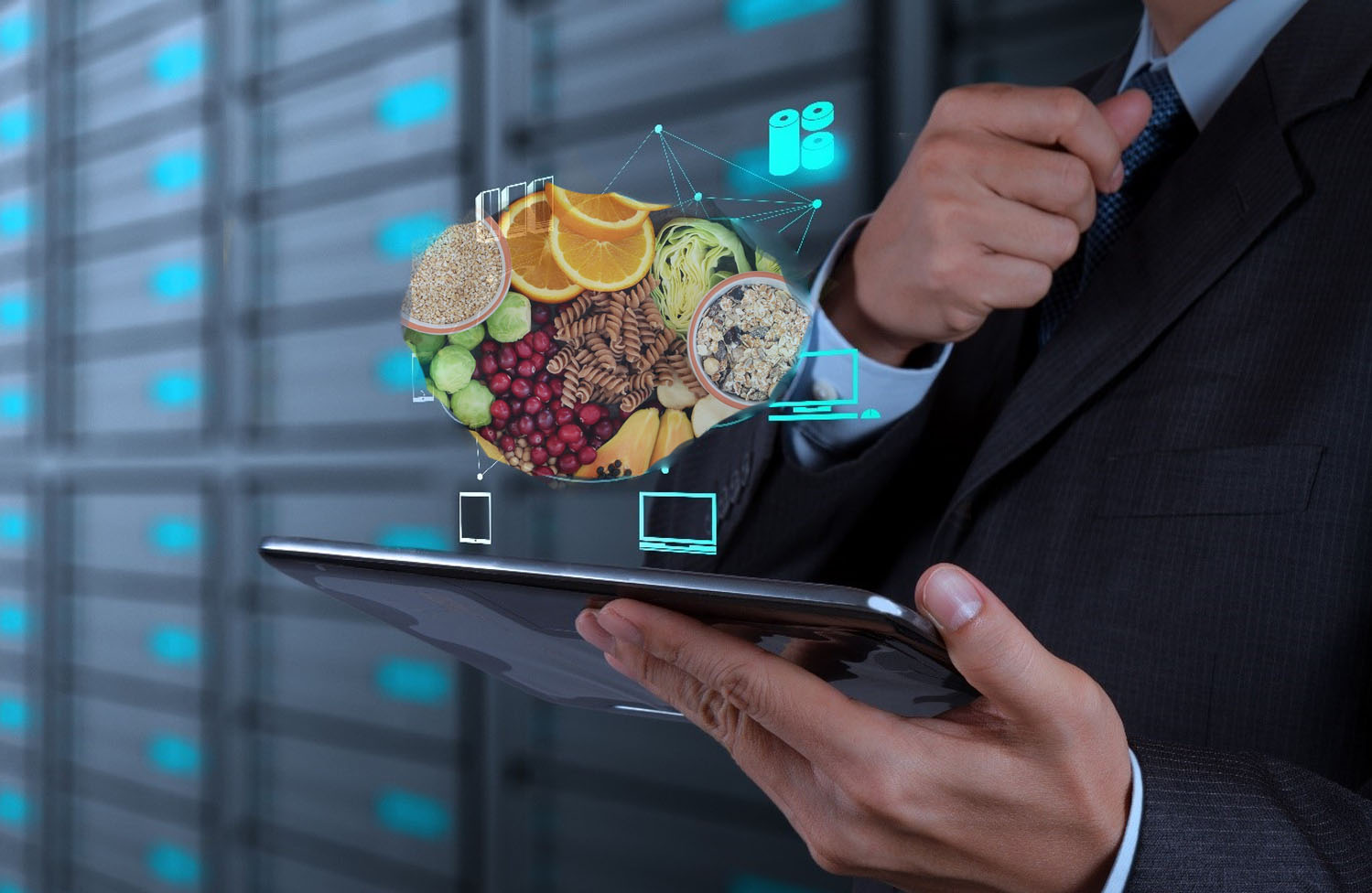 The market's freshest technology stocks stumbled on Monday, performing worse than the major indexes and trailing the broader tech sector including Beyond Meat (BYND-Stock Info).
BYND stock faced a deep low after the announcement of news that its counterpart The Meatless Farm has managed to freeze a deal to sell its burgers at Whole Foods in the U.S. With the encroachment of the British rival, the shares of the company fell as much as 10%.
Beyond Meat Shares Slipped With The Arrival Of The Meatless Farm
With a startup in 2009, Beyond Meat which is a Los Angeles-based producer of plant-based meat substitutes has been one among the top performing IPO. However, the arrival of its rival has made the shares of the company go down. There has also been news that Meatless Farm would soon establish an office for operations in the New York City, as the company plans to expand its reach to the U.S. customers.
Read More | Can Marijuana Stocks Benefit From The Growth Of Beyond Meat?
"The market is really hitting up and it is a game changer to be working with Whole Foods Market. The US meat alternative market is currently the largest in the world and is strategically very important for the category."

According to Rob Woodall, CEO of The Meatless Farm
The US is the fourth market outside of the UK for The Meatless Farm, which was founded in Leeds in 2017. The company also sells its meatless products in Canada, Sweden, and the UAE.
With the intentions of Meatless Farm loud and clear, it is a state of alarm for Beyond Meat. Beyond has so far sustained as the best-performing US IPO. It has also been accredited as the best performer of the year spiking as much as 700% from its offer price. But, with the news of immense competition, the shares of the company dwindled.
Competition Is Growing
While the arched rival Impossible Foods has been successful in working with Burger King, other major companies to enter the race of plant-based meat products are Tyson Foods (TYS-Stock Info) and Nestle (NSRGF-Stock Info). Keeping in mind the sensitivity of the stocks of Beyond Meat after the spilling of the news from Meatless Farm, the growing competition may pose a threat to the shares of Beyond Meat.
Defending itself from its various competitors, the shares of Beyond Meat saw an upswing with the announcement of new ground beef product. Further, the broadcast of the availability of Beyond breakfast sandwiches at Tim Hortons across Canada helped the company sustain.
In the current scenario, it is difficult to anticipate if Beyond Meat will live up to the hype that's sent its stock soaring.
Why Ford Motor (F) Stock is Outperforming The broader Auto Sector?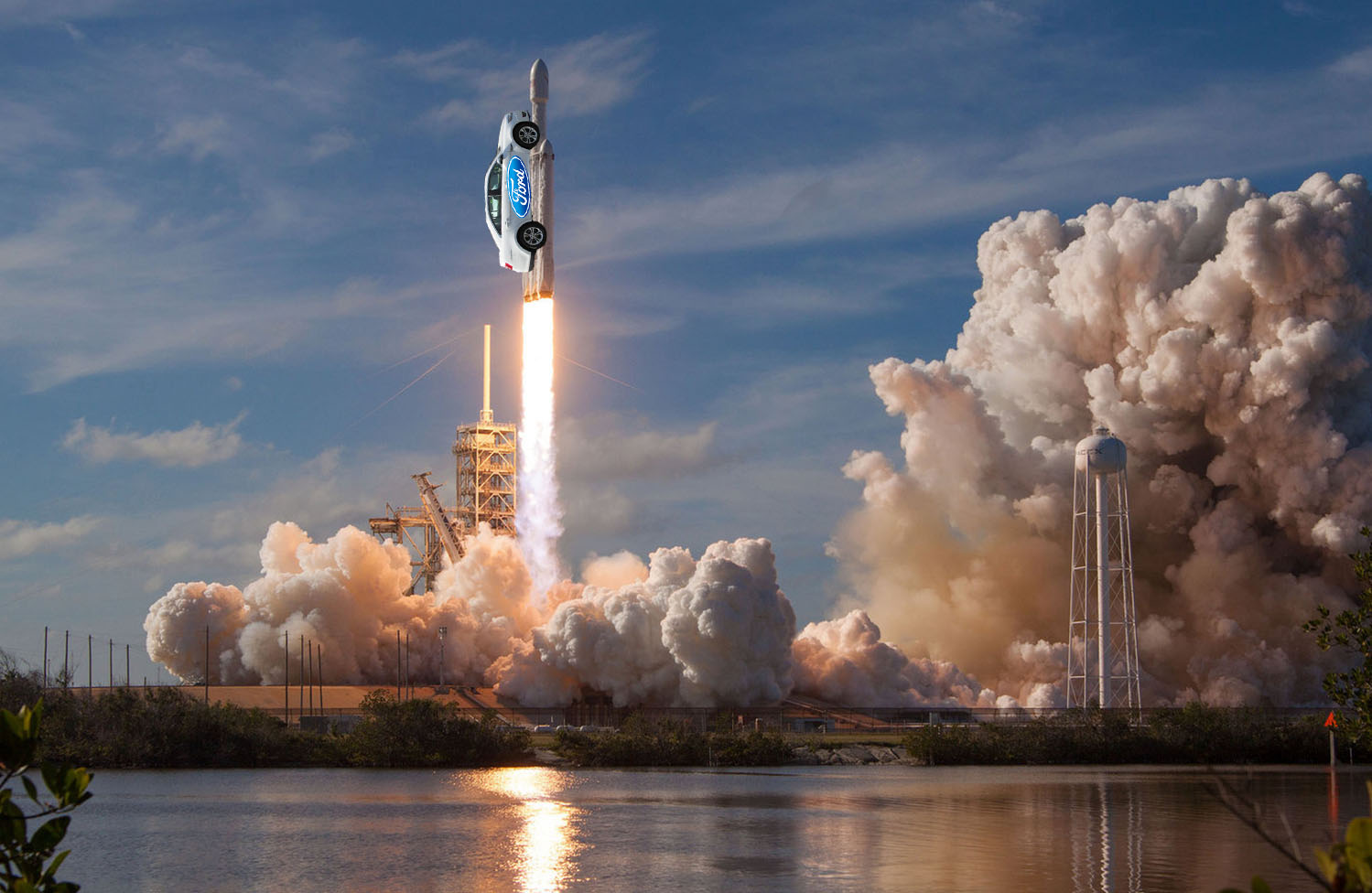 In 2019, most investors, who specialize in the automobile sector, have been almost completely occupied with the fate of electric car manufacturer Tesla (TSLA-Stock Info). The sliding sales and deepening losses had worried investors and sent the stock crashing at the beginning of the year.
It goes without saying that the attention Tesla got was disproportionate. This brings us to the point of Ford, one of the established giants of the global automobile industry. Amidst all the chaos, the Ford Motor Company (F-Stock Info)'s stock has proven to be an unlikely winner. In fact, it has managed to gain as much as 27% this year so far.
Sales And Profits Continue To Grow
Over the past decade, Ford had dropped from its highs following the financial crisis. In this regard, it needs to be noted that while its sales and profits continue to grow, Ford failed to rein in its expenses. In turn, it affected the company's ability to fully take advantage of segments in which they were strong. Truck and SUV sales are two particularly glaring examples in this regard.
Free Report | Special Delivery! On-Demand Tech Companies Hit Billion-Dollar Valuations; Here's How Investors Can Capitalize In The Market
Investors were fully aware of these problems. Eventually, the stock slumped, despite the fact that Ford had recorded record profits back in 2015. However, the company has recently overhauled its strategy completely. New CEO Jim Hackett's leadership seems to have taken Ford into a new trajectory altogether.
Hackett has been extremely proactive with his plans on 'redesigning' the business of Ford. He has come up with a specific plan to turn the company around completely. More importantly, it seems that his efforts are taking an effect and it has been reflected in the company's previous two earnings reports.
The new CEO has steered the company towards focusing more on SUVs and trucks since those vehicles generate higher margins and sales. On the other hand, investments on hatchbacks and sedans have been reduced significantly. This move has helped the company in helping the bottom-line without losing out much with regards to market share.
Global Restructuring
In addition to that, Ford has moved aggressively towards a global restructuring of its business as well. Significant restructuring is underway in the company's businesses in South America and Europe.
Over the years, Ford had spent a lot of money on operations that did not bring a lot of money. In one of the world's biggest automobile markets in China, the company's operations have been abysmal but that is changing as well.
Ford has now installed a highly experienced management team in charge of its China business and the losses from the country have already been reduced somewhat. There is some way to go before the company to have completed its turnaround but the signs are good and the market has recognized that as well.
Next Article | How Can Auto Companies Benefit From The Growth In On-Demand Apps Like UberEATS, Postmates & More? Click Here
Marijuana Stocks To Watch As Cannabis Industry Expands in 2019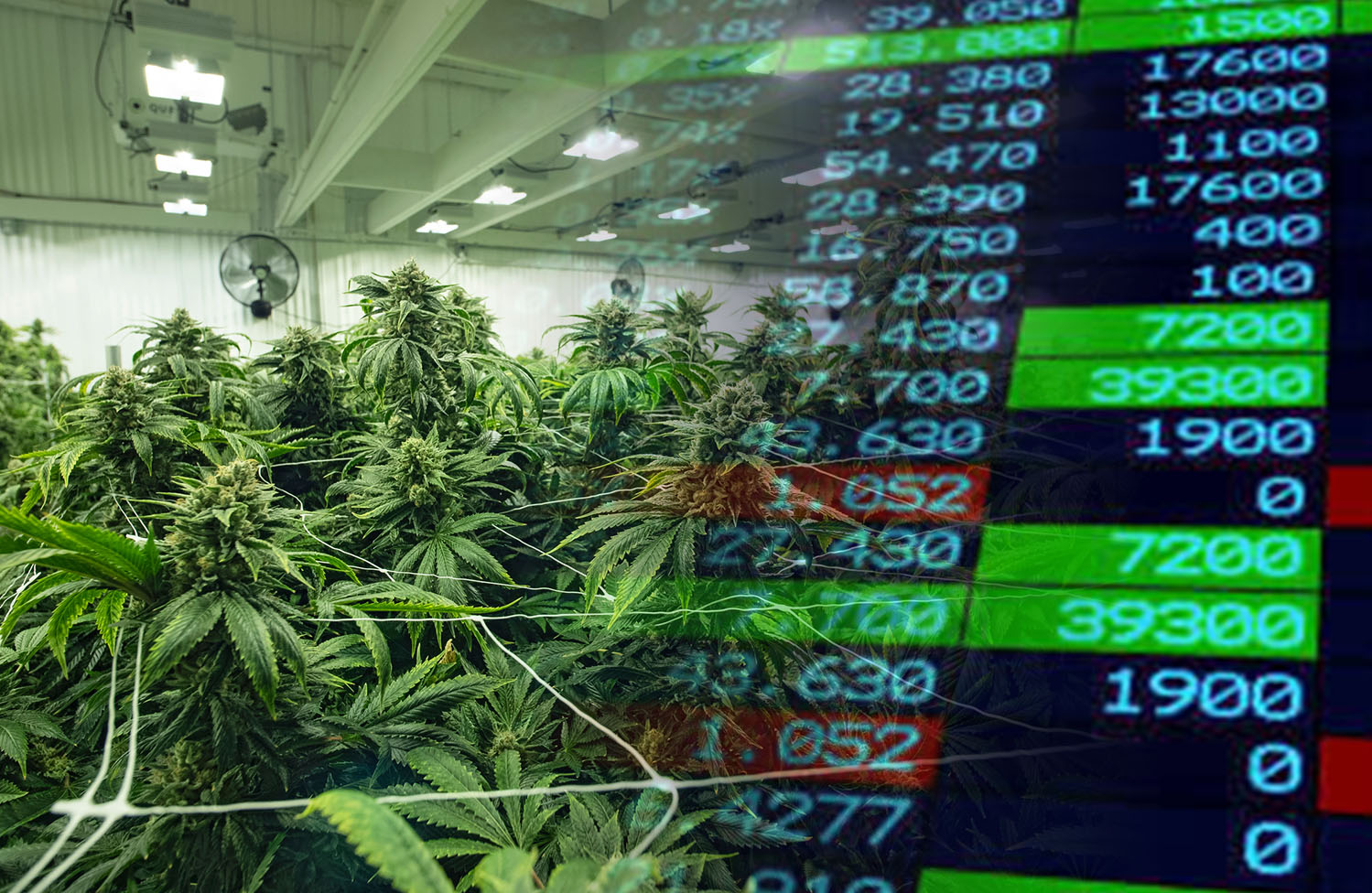 As marijuana legalization sweeps the world, marijuana stocks continue to gain steam. The latest big news regarding marijuana is that the governor of Illinois will sign a bill that legalizes recreational marijuana. Marijuana penny stocks are feeding off of positive news developments and encouraging new companies to develop and innovate the industry. Here are some cannabis penny stocks to watch in July:
Marijuana Stock To Watch:
Driven Deliveries Inc. (DRVD)
Driven Deliveries Inc. (DRVD) is a marijuana company aiming to satisfy the needs of a growing convenient culture. The company is establishing itself both in the delivery and marijuana industries because it aims to deliver cannabis to consumers. As of now, Driven's primary market is based in California, one of the largest marijuana markets in the world.
News Alert| Driven Deliveries Inc. Announces Partnership with Cypress Hill Rapper, B-Real's, Dr. Greenthumb's Dispensary
While Driven is developing its footing in the California market, they have also begun to expand to other states. For instance, they have recently moved into the $530 million Nevada market.  In addition, Driven partnered with Pure Ratios, a CBD and THC wellness company responsible for the Transdermal Reservoir Patch. This has given the company access to their patch which is a unique product found nowhere else.
Read More | Two Massive Growth Industries, One Choice for Investors
Furthermore, Driven has acquired Ganjarunner Inc. which has bolstered Driven's expected revenue numbers. "The Ganjarunner management team is staying with the combined company as we are believers in the growth of Driven and Ganjarunner. Our integration is fully underway with a key focus on our logistics and IT infrastructure. This merger enables us to expand into new delivery markets while remaining a leader in the customer-centric, cannabis delivery industry," explained Chris Haas, CEO of Ganjarunner.
Marijuana Stock To Watch:
New Age Beverages Corporation (NBEV)
New Age Beverages Corporation (NBEV) sells ready-to-drink cannabis-infused beverages. New Age offers a variety of beverages including tea, energy drinks, coffee, and water. The company has been making a name for itself as of late, making major expansion moves.
New Age launched its product for the first time internationally. They launched their NHANCED CBD into Hong Kong with plans to launch in 58 other countries in the near future. In addition, the company expanded its brand licensing agreements with Docklight Brands Inc. This allows New Age to sell more products provided by the Marley brand.
Marijuana Stock To Watch:
Auxly Cannabis Group Inc. (CBWTF)
Auxly Cannabis Group Inc. (CBWTF) is a vertical cannabis company that gives other marijuana companies financial solutions. They help cannabis companies minimize their risks while helping them obtain exposure.
Recently, the company announced that they signed a strategic agreement with Lonza Group to provide Dosecann Inc. with equipment. "We are very excited to be working in concert with a global leader in capsules and encapsulation technology and look forward to building a creative and fruitful relationship with the Lonza/Capsugel team," stated Hugo Alves, President of Auxly.
Marijuana Stock To Watch:
CV Sciences Inc. (CVSI)
CV Sciences Inc. (CVSI) is a company that develops cannabidiol medicines and sells cannabis products to consumers. In terms of medicines, they have one drug, CVSI-007, a gum containing CBD and nicotine to help break smoking addictions. It is currently undergoing preclinical trials. Their consumer products revolve around their hemp-derived CBD oil called PlusCBD Oil.
Over the month of June, the company has continued to expand its presence in the cannabis industry. A clinical trial showed that their PlusCBD Oil improves sleep, reduces appetite, and improves the consumers quality life. In regard to PlusCBD Oil, CV Sciences announced the distribution of their product in Kroger stores across 17 states.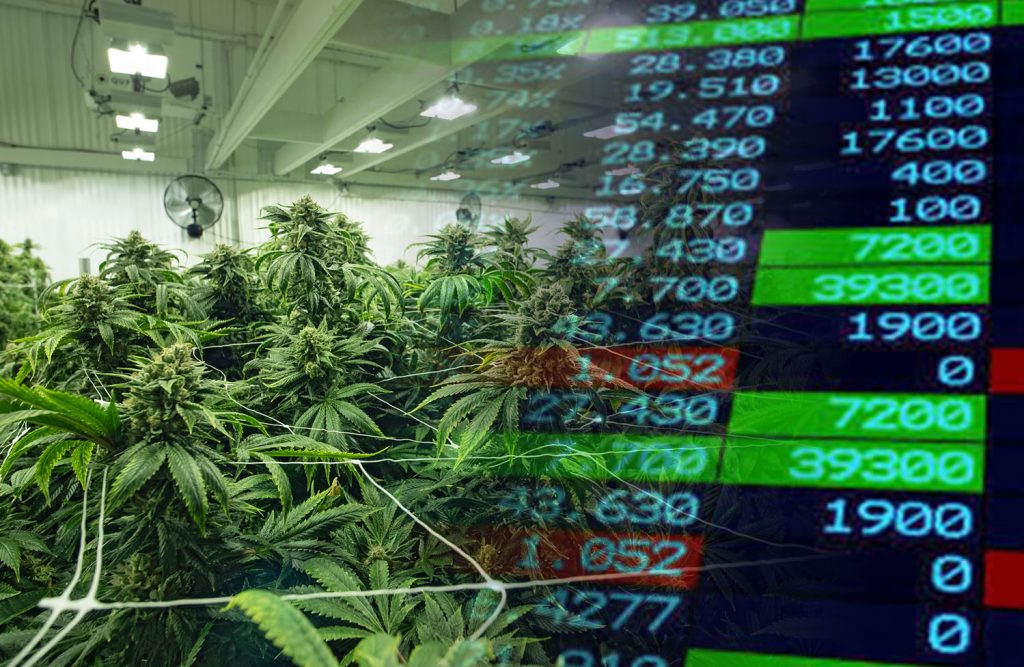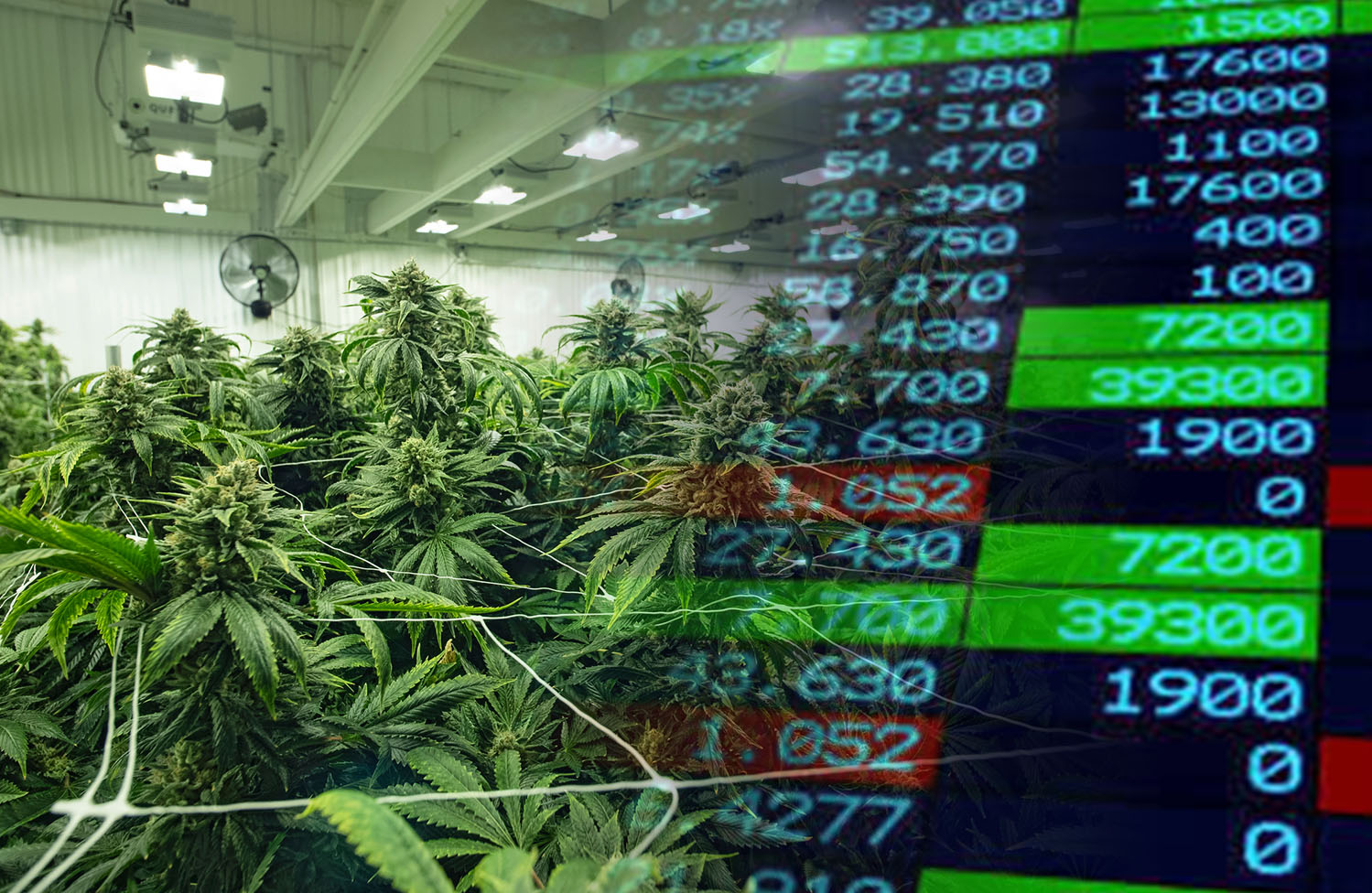 Search Stock Price (StockPrice.com)