Show Me The Digital Currency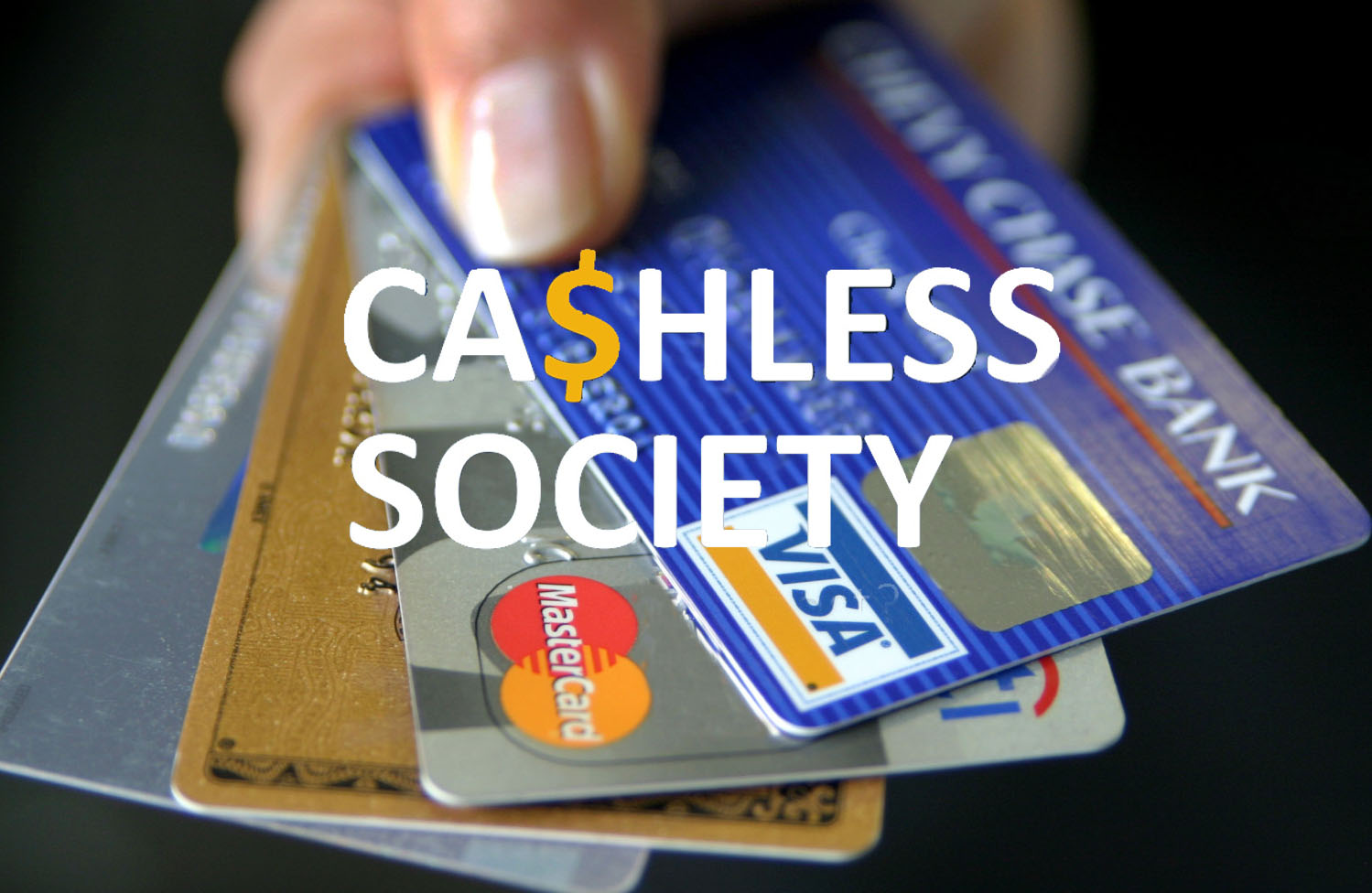 It has been said if you listen closely, you can hear money talking louder than any other person in the room. For centuries, those with greater access to capital have had the privilege of sitting in the driver's seat, while others living with less means have kowtowed to the demands of the affluent. In the year 740 B.C., long before you or I walked the Earth in search of avocado toast and AirPods, the Tang Dynasty in China introduced the first pieces of paper currency.
After they invited block printing (think stamps), the government started to print money because metal coins were far too heavy to carry compared to the featherweight nature of paper. Prior to the Tang Dynasty getting that paper, dozens of ancient civilizations used bartering systems to trade for what they needed. Ultimately, someone decided that coins and paper money held greater intrinsic value than shiny rocks or three seashells. 
In the thousands of years following the introduction of paper currency, we've seen a tidal shift in not only what money looks like, but how it is spent. According to an April 2017 survey, 40% of internet users in developed countries stated that they purchase items online at least "several times per month." As we've seen with the rise of e-commerce sites like Amazon.com and other online shopping platforms, consumers are losing interest in buying products at brick-and-mortar locations.
Ironically enough, 70% of Americans still say they use paper money on a weekly basis, but several financial analysts believe the global economy is headed in a cashless direction. 
According to reports, Sweden, a nation lauded for being both technologically advanced and full of delicious meatballs, is expected to go completely cashless by March 2023, at which point cash will not be accepted any longer as a form of payment. Back in 2012, the six largest banks in Sweden collaborated to develop a mobile payment platform called Swish, which is now used by millions of Swedes every day. 
TechCrunch recently published a piece discussing how the Chinese government plans to implement the "Village Revitalization Strategic Plan," which is designed to improve the efficiency and level of financial services for rural communities across the nation.
The goal, according to the set of guidelines jointly published by China's central bank, the Banking and Insurance Regulatory Commission, the Securities Regulatory Commission, the Ministry of Finance, and the Ministry of Agricultural and Rural Affairs, is to "make mobile payments ubiquitous in rural China by the end of 2020. 
If we examine America's potential to shift towards a cashless society, which could catalyze a global movement, the odds of this taking place are fairly likely. According to a 2017 survey conducted by CNBC, 50% of respondents said they carry cash with them less than half of the time when they are out, and if they do, 76% said they keep less than $50 on hand.
This trend has driven consumers to shift towards the use of debit cards. However, younger generations under the age of 18 cannot have their own checking account, so this has left a significant portion of the American population at an economic disadvantage. 
Luckily, a new mobile banking startup called Step wants to assist the next generation in understanding the value of a cashless dollar. The Company, founded by CJ MacDonald and Alexey Kalinichenko, former execs from the mobile gift card platform Gyft, started Step to help the nearly 75 million children and young adults under the age of 21 in the U.S., who are burdened by having to use cash for all their purchases.
"Step" is banking on (apologies for the pun) the youthful spirit of todays' teenagers who are hot to buy items on Amazon.com or purchase in-app downloads on their smartphones but are too young to have a debit/credit card. Step CEO Macdonald says the market for the startup isn't based on the "unbanked," it's the "pre-banked."
"We're building an all-in-one banking solution that primarily focuses on teens and parents. We want it to be a teen's first bank account. We want to be a teen's first spending card. And we want to teach financially literacy and responsibility firsthand."

–CJ MacDonald, Chief Executive Officer, Step 

Will Stock Prices Head Higher On Thursday?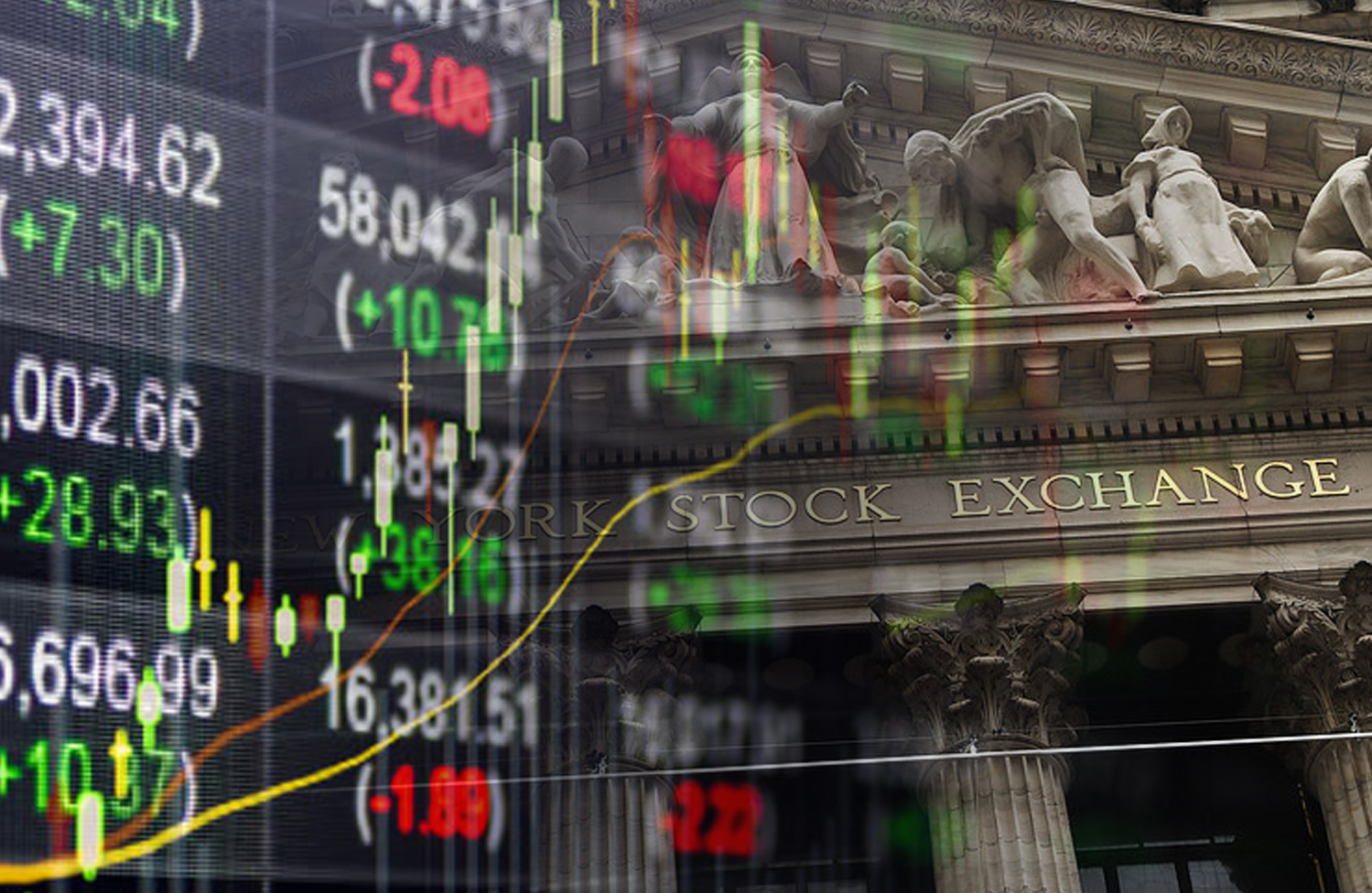 US stocks were mixed on Thursday. As most investors head into a long holiday weekend, there are several things helping to drive stock prices higher on Thursday.
IPOs Boost Market Sentiment
On April 18 the stock market saw two big IPOs.  Both Zoom Video (ZM) and Pinterest (PINS) made their public debuts.  For the most part, investors remained skiddish about the latest series of IPOs.  What was the reason? A few weeks ago the market witnessed the much anticipated Lyft (LYFT) IPO that has ended is disaster. 
The day that Lyft went public, share prices briefly hit highs of $88.60 before closing the day in the red. This trend hasn't stopped since then. Current stock prices show the company's shares trading around $55. This abysmal figure is a far cry from even its IPO price of $72.
Needless to say, both Pinterest and Zoom have remained relatively flat. Zoom shares traded in a range of $$60.32 to $66. Pinterest saw a trading channel of $23.05 to $24.99.
Micro-Cap Stocks Rally Back
During the early morning session, the Russell Microcap Index saw a sharp drop to lows of $578.33. But since then, the index has continued to rally higher, nearly surpassing its opening price as of 12:30 PM. What is a microcap stock? These stocks represent companies with a market capitalization of $50 million to $300 million. Traditionally, investors will see plenty of penny stocks on the list.
The higher volatility attracts investors to these equities.  This morning, the stock price for a few microcap companies ended up skyrocketing on heavy volume.  Among the list of penny stocks, Amyris Inc. (AMRS), Mustang Bio (MBIO), Precipio Inc. (PRPO) and Uxin Limited (UXIN) hit scanners for volume and price movement.
With the short week, it's likely that the markets could slow down during the afternoon session. Looking ahead to next week, investors will be watching for several key figures notwithstanding the growing list of companies reporting earnings.
Stock Price Thursday Morning Update – April 18, 2019
This New Technology Could Transform A Multi-Billion-Dollar Industry!
On an almost daily basis, news coverage shows us that we are living constantly at risk. The U.S Justice Department defines a "mass casualty event" as any occurrence of a mass shooting, bombing, or other crime resulting in multiple fatalities. In 2019, there have already been over 80 US mass shootings[1]. On top of this, we've already witnessed more than 2,400 of these incidents since 2013…But what if there was a way to help prevent these types of events from taking place? CLICK HERE FOR FULL REPORT
How Industries Are Being Changed By Marijuana Stocks
You'll most likely read about them in the news today. Marijuana stocks are taking center stage after a whirlwind year in 2018. If one thing's certain, it's that this has become a very real industry and it is scaling quickly.
Where most people will think about growing cannabis or selling cannabis, marijuana stocks encompass much more than just the agricultural industry. See What Companies Are Leading Their Market Segments, CLICK HERE
Does China's Bull Market Indicate Global Stock Market Momentum?
The markets in China are up by more than 30% so far this year.  The Shanghai composite had jumped by over 30% since the end of 2018 and the Shenzhen component has rallied by more than 40%.  Despite the weak finish to last year, China's stock markets have been on a bull run so far in 2018.  This comes during a period of optimism about potential trade deals with the United States. See For Yourself, CLICK HERE

This New Technology Could Transform A Multi-Billion-Dollar Industry!
On an almost daily basis, news coverage shows us that we are living constantly at risk. The U.S Justice Department defines a "mass casualty event" as any occurrence of a mass shooting, bombing, or other crime resulting in multiple fatalities. In 2019, there have already been over 80 US mass shootings[1]. On top of this, we've already witnessed more than 2,400 of these incidents since 2013…
…But what if there was a way to help prevent these types of events from taking place?
Taking that into consideration, all signals predict this is potentially a perfect investment opportunity for AI security solutions. Global spending on security solutions is projected to reach $103.1 billion in 2019, an increase of 9.4% over 2017, and is forecast to see growth for the next several years[2]. As an influx of investments comes into AI security solutions, we have found one company positioned to absorb!
"What we're offering is an attack prevention system. We're preventing someone with a weapon from entering."

Aman Bhardwaj, COO of Liberty Defense & President Of US Operations
Liberty Defense (SCAN.V) is A Company With A Solution
Liberty Defense (SCAN.V), a leader in security and weapons detection solutions, is ready to tackle the security challenges in the urban security market with its groundbreaking HEXWAVE product. Liberty Defense
(SCAN.V) has an exclusive license with MIT and a Technology Transfer Agreement with MIT Lincoln Laboratory for active 3D imaging technology originally developed in the MIT Lincoln Laboratory for weapon detection.
At a time where 100 Americans are killed with guns every single day and hundreds more are shot and injured, according to EveryTown Research[3], this is the time to invest in urban security. After all, what is more, valuable than a life?
What Sets Liberty Defense
(SCAN.V)'s HEXWAVE Apart From The Competition?
HEXWAVE is the first practical application of real-time, next-gen 3D imaging. It uses low power radar energy which helps generate real-time 3D images to detect threat options such as guns, knives, explosives, and other threats through clothing and baggage. This product creates high fidelity, real-time concealed threat images which are assessed using deep learning and AI. Thus alerting security regarding the decision response hierarchy.
HEXWAVE – A Product Integrating A New Wave of Technology
· Detects metallic and non-metallic threat objects
· Designed for indoor/outdoor use
· Covert and overt panel options
· Real-time accurate detection
· AI/deep learning enhances sensor fidelity and decision hierarchy
· Panels can be scaled to provide a deep-layered approach
· Can be used stand-alone or combined with other security measures
HEXWAVE provides enhanced security options without disrupting the flow of daily life by scanning quickly and unobtrusively. Ideal for use in high traffic areas and a huge leap from the traditional metal detector.
The demand is present andLiberty Defense (SCAN.V) has already inked two Memorandums of Understanding for beta testing of HEXWAVE, which is expected to commence this year! With Canada's Rogers Arena, Vancouver's large-scale venues and Sleiman Enterprises, one of Florida's largest real estate companies developing and managing malls, hotels, and shopping centers, Liberty Defense (SCAN.V) has created a strong pipeline of premier customers.
Liberty Defense (SCAN.V)'s All-Star Management
Advancement from the operational to strategic level is a crucial undertaking that all companies must undergo in pursuit of success. The executive leadership team at Liberty Defense (SCAN.V) has the necessary insight to achieve profitable growth and maintain operational systems.
Liberty Defense (SCAN.V)'s President Of US Operations and Chief Operating Officer, Aman Bhardwaj, comes with over 20 years of strategic experience and involvement with large multinational startups, such as Panasonic and Flextronics. Bhardwaj's vast involvement and leading global large-scale companies serve as an invaluable asset to the company.
Bill Riker, the company's chief executive officer, joined Liberty Defense (SCAN.V) back in August 2018. Since then, Riker has played a key role in establishing the company as an industry leader in the urban security market. Prior to joining Liberty Defense (SCAN.V)'s leadership team, Riker racked up extensive experience in several companies focused on threat detection solutions, and identification of chemical, radiological, nuclear and explosive threats for the global security market and held an executive position in the US Department of Defense.
Liberty Defense (SCAN.V) chief technology officer, Bart Smudde, brings over 30 years of experience to the table in designing, testing and manufacturing electronics products in several markets including military and medical. Smudde has managed engineering teams for companies including Graco, Landis+Gyr, SignalONE Safety, and Panasonic.
Liberty Defense (SCAN.V)'s Opportunities Ahead For Detection
Specifically, the Weapons Detection Systems Market is forecast to grow from USD $5.3 billion in 2020 to $7.5 billion by 2025, at a compound annual growth rate of 8.2%[4]. With the political spotlight focused now more than ever on gun control and public safety, emerging companies in this sector are poised for increased opportunities and growth.
Patriot Tech (PAT.V) (PTOTF), for instance, has generated some buzz lately. This emerging company has been prequalified for up to CA$1 million from the federal government's Build in Canada Innovation Program for testing by the Department of National Defense to test its covert weapon detection system[5]. The system uses cognitive microwave radar to detect hidden guns, knives, and other threats. With the potential for a government to back such technology, if all goes well, this may catalyze opportunity for advancements throughout the sector and Liberty Defense (SCAN.V).
With the potential technology to revolutionize the standards of security, Liberty Defense (SCAN.V) is seeking to become a market leader and take a seat at the table with companies like major government contractor L3 Technologies (LLL) who provides detection and security systems for U.S. Department of Defense, Homeland Security and foreign governments or leading tech innovator Harris Corp. (HRS) which supports government and commercial customers in over 100 countries. Liberty Defense (SCAN.V) may provide investors with the opportunity to take part in this rapidly growing market early on.
"Currently, there is a significant gap that must be addressed in urban security threat defense. HEXWAVE provides a wider perimeter for early detection beyond just the point solution typically positioned at an entrance of a facility. This essential layer will enable security measures to be proactively deployed to detect a threat before it transitions to an attack condition. Liberty Defense (SCAN.V) can fill this gap," said Bill Riker, CEO of Liberty Defense (SCAN.V).
A Strategy That Builds Partnerships
In Mid-April, Liberty Defense (SCAN.V) expanded on its strategic initiatives. This includes testing and implementing the company's HEXWAVE product at major epicenters of security risks. Furthermore, the proposed testing of its product with its Vancouver Arena Limited Partnership will occur at a site to be determined within or near Rogers Arena in Vancouver, BC.
In the coming months, we expect to be able to announce a number of key partnerships through our MOU program that will not only help validate the opportunities for this type of technology but also show the depth and reach of the Company and its Advisors."

Bill Riker, CEO of Liberty Defense (SCAN.V)
To give some perspective on the scope of this opportunity, Rogers Arena is one of the premier sports and entertainment facilities in North America. It has hosted over 25 million fans with a proud legacy of success. Events include NHL hockey games and most of the largest concerts and shows in the city. It was also the site where the Canadian women's and men's hockey teams won gold medals during the Vancouver 2010 Olympic Winter Games.
Can You Detect A Winner?
We live in a world where threats to our safety, both large and small, have impacted the way we as a society live. Increased security measures are being taken in several aspects of daily life such as entering a school or even a baseball game, often causing large delays. Worse off, not all current security measures are stopping these threats before they happen.
Liberty Defense (SCAN.V) is working on a solution to combat these issues head on through the implementation of its HEXWAVE product. As we move towards the future, it could be potentially lucrative for investors to pay attention to this sector and Liberty Defense (SCAN.V) early on, and you heard it here first!

---
Endnotes:
[1]https://www.massshootingtracker.org/
[2] https://www.globaldots.com/worldwide-spending-on-security-solutions-expected-to-continue-growing/
[3]https://everytownresearch.org/gun-violence-america/
[4] https://homelandsecurityresearch.com/reports/explosives-detection-systems-market-technologies-industry
[5] https://finance.yahoo.com/news/patriot-one-pre-qualifies-1-130000035.html
---
Disclaimer:
Pursuant to an agreement between MIDAM VENTURES, LLC and Liberty Defense Holdings Inc. Midam was hired for a period from 04/15/2018 – 5/15/2019 to publicly disseminate information about Liberty Defense Holdings Inc. including on the Website and other media including Facebook and Twitter. We were paid $350,000 (CASH) for & were paid "0" shares of restricted common shares. We may buy or sell additional shares of Liberty Defense Holdings Inc. in the open market at any time, including before, during or after the Website and Information, provide public dissemination of favorable Information. FULL DISCLAIMER HERE
Search Stock Price (StockPrice.com)