Stocks & Real Estate Are At All Time Highs. Where's A Good Place To Invest?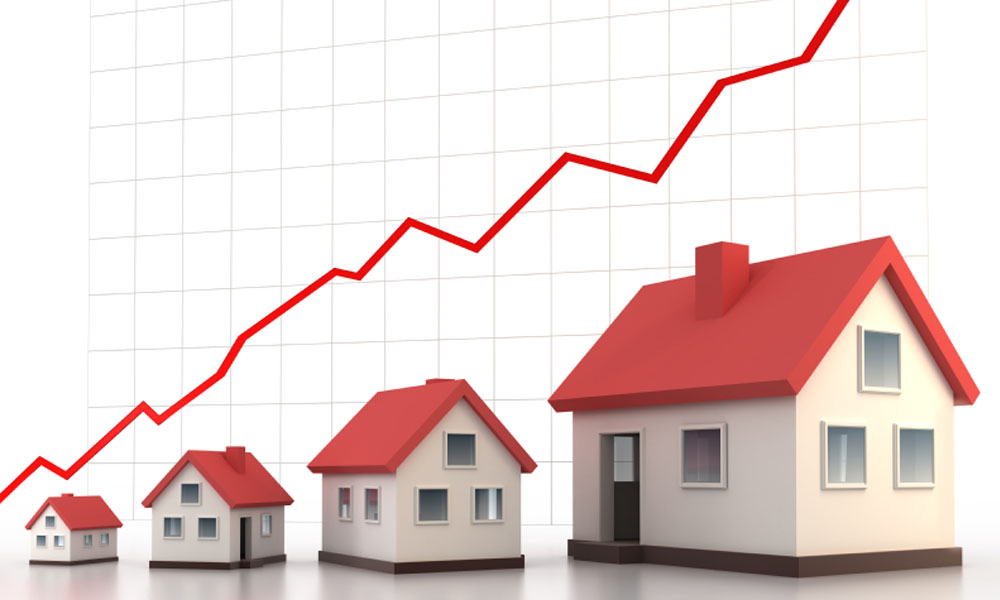 Interest rates are on the rise, the dollar is strengthening, trade wars are looming and we're beginning to see more volatility across markets. Furthermore, institutional investors are changing their risk profiles and adjusting dramatically toward debt investments. As part of this adjustment, investors are now sending money into private debt as a means to protect themselves from an anticipated market correction while still earning stable returns. According to Preqin, private debt funds raised a record $107 billion last year.
With such volume of cash hurling into private debt, it can be difficult to identify value. One private debt sector that may be attractive to institutional investors is commercial real estate (CRE), which offers the potential for both diversification and an attractive risk-return profile at this late stage of a nearly decade-long bull run.
Many signs are beginning to point to a top in the market, and investors are starting to look for cover. Since 2015 the Fed has been lifting its key policy rate from historic lows, elevating interest rates and bringing a period of loose monetary policy and easy credit to an end. Though increasing, bond yields remain lower, and many returns on higher-rated debt securities remain generally modest.
Institutions looking to send money in CRE can typically decide between equity and debt vehicles, each of which comes with its advantages and disadvantages based on where the market is in the cycle. Early in the cycle, as CRE property values rise, allocating more toward equity instruments makes sense. Here, investors can buy a property outright or purchase stock in firms that specialize in CRE. They can also invest in mutual funds or exchange-traded funds that provide equity exposure to CRE.
With prices peaking, CRE debt vehicles can offer a more secure option, and an attractive middle ground between volatile stocks and zero-interest savings accounts, efficiently balancing risk and returns while providing consistent cash flow to a portfolio. Many CRE debt instruments offer the added benefit of short-term duration, allowing institutions to "roll up" the yield curve as rates rise.
Industry participants predict multifamily and industrial assets will hold the most appeal through 2018, according to a survey my firm conducted at a recent Mortgage Bankers Association convention. Lesser-known yet promising assets include student housing, senior housing, health care offices, medical facilities, laboratories, data centers, and even cold storage. Geographically, institutional investors can get exposure to opportunities that prioritize noncore, second-tier cities, particularly those away from the coasts, such as Dallas, Texas; Nashville, Tennessee; and Charlotte, North Carolina, which offer exceptional opportunities for growth.
Each of these factors suggests that the CRE market can weather the coming volatility, and that fixed-income investment vehicles with CRE exposure will continue to be a source of stable returns and risk mitigation for institutional investors.
4 Security Penny Stocks To Watch
As Threats Arise, Security Stocks Take Center Stage In 2019
With the Federal Reserve's meeting coming, the general market is bracing for anything. Meanwhile, penny stocks are continuing to climb at absurd rates. Trading penny stocks as of late has brought many investors fruitful profits and they look to continue this trend. Here are some security penny stocks to watch for the remainder of June 2019:
Security Penny Stock #1

Liberty Defense Holdings (SCAN.V)


Market Cap: $46.404M

Liberty Defense Holdings Ltd. (SCAN.V) is a security company looking to take the industry into the next century. Liberty's HEXWAVE product is a 3-dimensional scanning device that can detect weapons and threats of any kind. The product can do this both with speed and discretion ensuring privacy for citizens.

Liberty signed a Memorandum of Understanding with the soccer team FC Bayern München to beta test HEXWAVE in their arena. They join an ever-growing list of places that have signed MOU's to beta test Liberty's product. This MOU expands its ability to comply with and test the market requirements for their product internationally.
"The reception to our HEXWAVE product has been fantastic and we are excited about working alongside FC Bayern Munich, a team that is a household name in both Europe and North America, […] Our ability to deploy in both indoor and outdoor settings, with covert and overt applications, sets us apart and has also been driving increasing interest from the market."

Bill Riker, CEO of Liberty
---
Security Penny Stock #2

Magal Security Systems (MAGS)


Market Cap: $101.371M

Magal Security Systems Ltd. (MAGS) provides security solutions both online and physical. Some services provided include identifying potential security problems, integrating new systems, and custom designs for any type of security needs.

Recently, Magal received a $5.5 million contract for its advanced perimeter intrusion detection system. The system prevents people from illegally crossing border fences and walls.

Dror Sharon, CEO of Magal, stated, "Magal is a world leader in perimeter intrusion technologies. Our growing wins of orders such as this – providing sensors for active international borders, is due to the decades of experience that we have in providing systems that have more than proven themselves in-the-field."
---
Security Penny Stock #3

Rekor Systems (REKR)


Market Cap: $27.502M

Rekor Systems Inc. (REKR) is a company that has developed surveillance technology to enhance public safety, banking, and traffic management. Primarily, the company takes their advanced software, which utilizes machine learning and upgrades IP cameras to the next level. This reduces the cost when collecting highway tolls and helps manage traffic congestion.

Throughout June, Rekor Systems has been gaining recognition and application across the US. On June 3rd Rekor obtained a contract to start deploying its Mobile LBR-2 vehicle recognition systems. After this deployment on the 3rd, the LPR-2 system North Carolina law enforcement placed an order. On June 12th, Colorado highway authorities chose Rekor's cloud system called NUMERUS to read enhance their license plate reading.
---
Security Penny Stock #4

BIO-key International (BKYI)


Market Cap: $18.03M

BIO-key International Inc. (BKYI) is a security technologies company that is pushing past the limits of fingerprint scanning. BIO-key provides a plethora of finger scanning products that provide security for your computer, hard drive, and the government. They have a partnership with Microsoft to develop biometric sign-in for Windows 10.

The company recently announced that a foreign defense ministry ordered more BIO-key deployment for secure access to Microsoft applications.
"We were delighted that such a capable and prestigious technology team determined that BIO-key met their security and scalability requirements and have now made follow-on investments to grow their user base. Defense Ministries are constant targets of cyber-attacks, and we are glad to help them step up authentication to the highest assurance with NIST-verified accuracy and FIPS compliance."

Jim Sullivan, SVP of BIO
---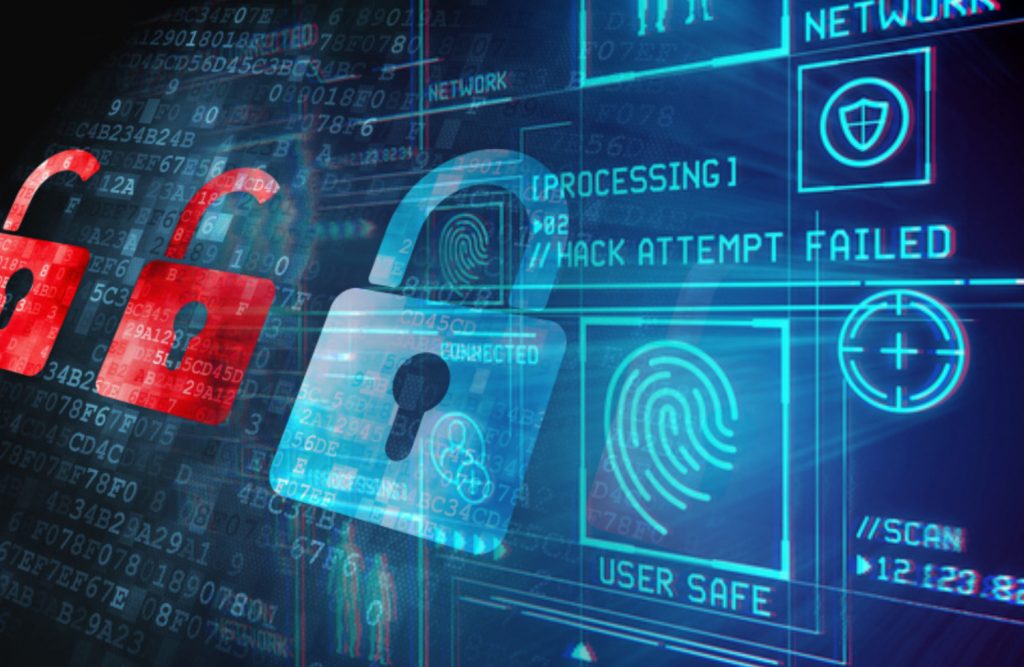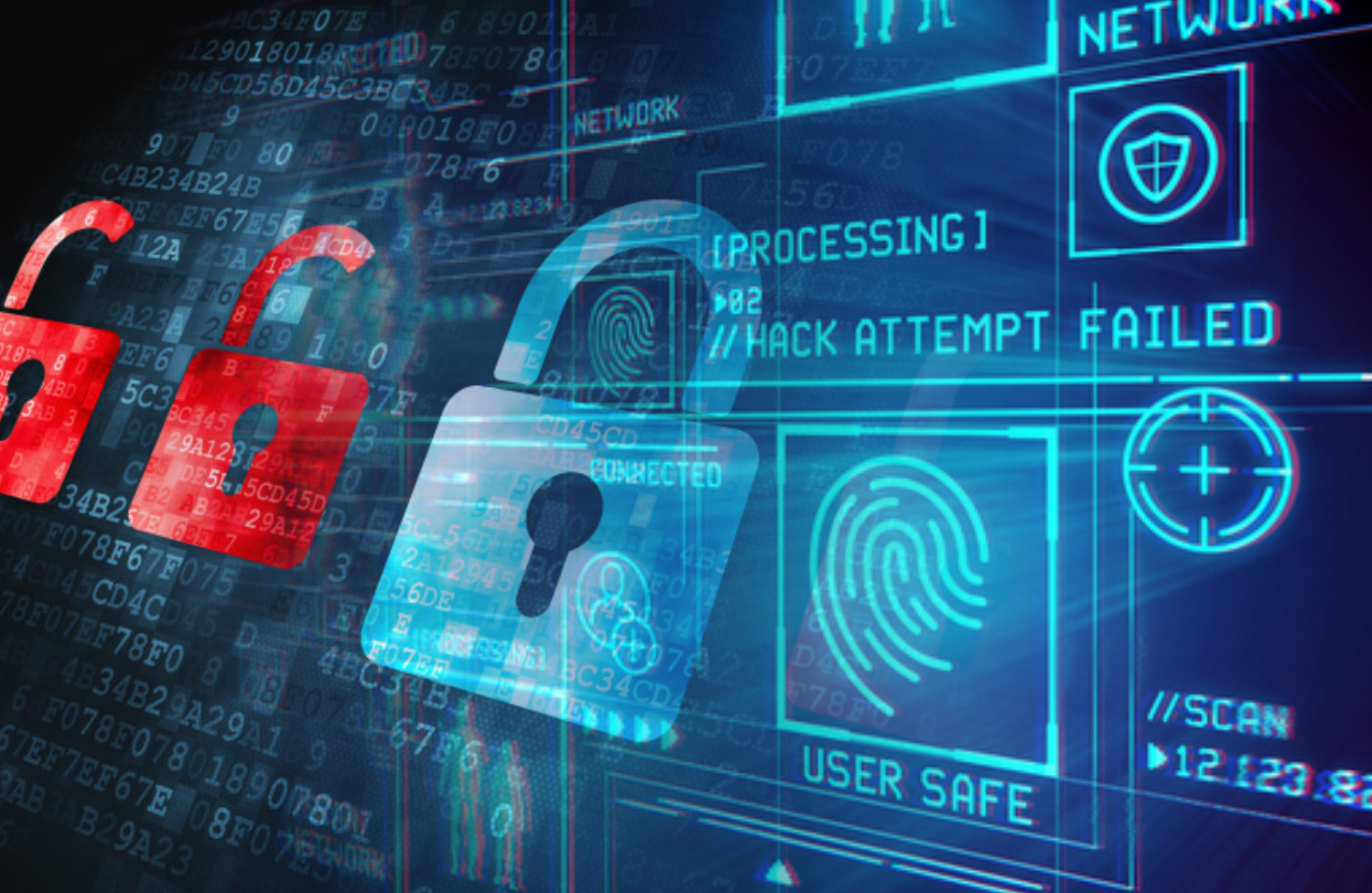 Stock Price Pre Market Update – June 19, 2019
Big Investments Are Signaling The Green Light For A 'Hot Market' With Cancer-Fighting Stocks
---
How Tech Is Making Life Easier?
---
Healthcare Penny Stocks To Watch
---
Is Palatin Technologies (PTN) A Penny Stock To Buy Or Sell?
Is Palatin Technologies (PTN) A Penny Stock To Buy Or Sell?
Will Shares Of Palatin Technologies (PTN) Head Higher As Biotech Stocks Rally This Month?
Biotech stocks are rallying this month. Despite the "pop and drop" this sector saw earlier in the year, June has been a big month for biotechnology companies and people investing in this sector.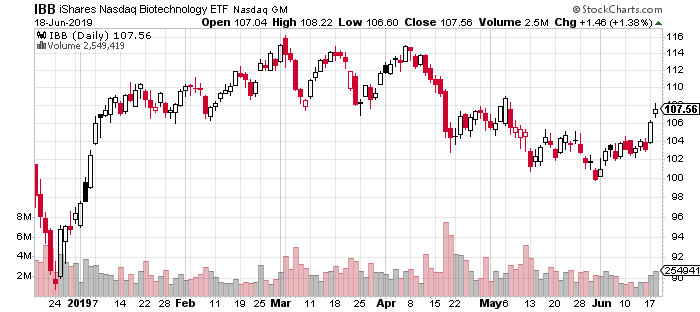 In fact, the iShares Trust Biotechnology ETF (IBB) has climbed by more than 8% since the start of June. This sector has been famous for producing volatile returns for investors. Furthermore, biotech penny stocks have increased that potential.
Palatin Technologies (PTN) Is A Biotech Penny Stock To Watch
One of the best performing penny stocks in the biotechnology sector this month has been Palatin Technologies Inc. (PTN). On January 2, this penny stock opened the year at $0.71 and has seen a 2019 high of $1.74. What's more is that even though PTN stock has consolidated, it has continued to trade above $1.20.
So what's all the excitement about? Palatin Technologies, Inc. is a biopharmaceutical company developing targeted, receptor-specific peptide therapeutics for the treatment of diseases with significant unmet medical need and commercial potential.
The company's main strategy is to develop products and then form marketing collaborations with industry leaders in order to maximize their commercial potential.
The recent excitement seems to have started in April after the company reported positive top-line results of its oral clinical study of PL-8177. The treatment is designed to address ulcerative colitis and other inflammatory bowel diseases.
"The main objective of the study was to demonstrate release of polymer-bound PL-8177 in the lower gastrointestinal tract after oral administration. Top line data showed favorable pharmacokinetics, and demonstrated PL-8177 was released in the lower gastrointestinal tract, supporting oral administration of PL-8177 using the delayed release polymer formulation."
New Milestones From Palatine Technologies (PTN) Triggers New Highs
After hitting new highs on May 17th after posting quarterly earnings, shares of PTN stock have consolidated. Regardless, the company continues to progress. Earlier this month the company obtained orphan drug designation for PL-8177. Yes, this is the same one that I talked about above when the company received positive topline results earlier in the year.
Why is orphan drug designation important? This is a good question especially if you're newer to biotech penny stocks or biopharmaceutical stocks, in general. In the exact words of the FDA:
"The Orphan Drug Act (ODA) provides for granting special status to a drug or biological product to treat a rare disease or condition upon request of a sponsor. This status is referred to as orphan designation (or sometimes "orphanstatus")."
Essentially it gives companies incentives above and beyond competitors. These incentives include a partial tax credit for clinical trial expenditures, waived user fees, and eligibility for 7 years of marketing exclusivity. The obvious response would be favorable, which has been seen in the market over the past few trading sessions.
Dr. Carl Spana, President and Chief Executive Officer of Palatin Technologies, said in a press release, "Unlike corticosteroids, immunosuppressive agents, and biological therapies targeting specific cytokines or receptors, melanocortin receptor 1 peptides work to resolve chronic inflammations and restore normal immune function. We look forward to initiating clinical trials with PL-8177 for non-infectious uveitis, a high medical need disease with limited treatment options."
But Here's Why Palatin Might Be Set For More Excitement
It's all about sex drive. You read that right. And something that hasn't really been fully publicized is this "big FDA date." You see on June 23rd, the application for Vyleesi (bremelanotide), a drug developed by Palatin and licensed to AMAG Pharmaceuticals (AMAG) will be up for review by the FDA as a New Drug.
Vyleesi is a novel melanocortin 4 receptor agonist under evaluation for restoring a natural sexual desire in premenopausal women with HSDD. Think of this like female Viagra. Will this become the sexiest biotech penny stock this month or will stock traders get blue balled?
Search Stock Price (StockPrice.com)