Ever hear of marijuana stocks? You probably have. The sector for marijuana stocks has exploded, our political landscape sees the legalization of marijuana as a priority, and the projections for the industry are eye-opening, to say the least. A survey by The Associated Press showed 61% of Americans, 76% of Democrats and 54% of Republicans support the legalization of marijuana.
From 1996 to 2019 the number of states that supported the medical use of marijuana increased from 0 to 47 states. Full legality, including recreational, has jumped from 0 to 11 states with more states slowly moving towards full legality.
Although the industry is already experiencing a strong explosion of growth, the market for marijuana still has plenty of room to fill. Given that the political and public climate has warmed up to marijuana legalization the industry will most likely fill that room.
Even with growth, the industry isn't the easiest to navigate
Regardless of the industry's support, the financial side can be a bit tricky for marijuana companies. Due to the mass influx of up and coming marijuana companies, diversification in the industry is a real struggle. Product diversification in the industry has been more driven towards the levels of THC or CBD in products which presents legality issues of use for higher level products. Also, the type of consumption allows for diversification. This includes vaping, marijuana-incorporated foods and drinks, and oils.
Another struggle for growing marijuana companies is actually being able to produce the marijuana they plan on using in their products. It is extremely time-consuming to get licensing for cultivating and processing. The most apparent workaround has been for companies to integrate with other companies who have gone through the entire process.
ParcelPal (PKG) (PTNYF) is a company that can help marijuana companies diversify. ParcelPal is an on-demand delivery service that delivers anything a consumer needs. Last month, the company launched its cannabis delivery service in partnership with Kiaro. ParcelPal could give marijuana companies extra customers and sales due to the outreach to consumers not able to access marijuana dispensaries.
An Amazon Connection
ParcelPal holds itself to having the highest standard of delivery services. Amazon and ParcelPal participated in a work order to fulfill deliveries, on behalf of Amazon, in British Columbia, Canada. ParcelPal's excellence was reflected through Amazon's recognition, granting them Gold Status due to it becoming one of Amazon's fastest growing providers and having a near 99% first delivery success rate.
ParcelPal recently welcomed Parm Gill as an advisor to the Board of Directors of the company. Gill is the current Member of Provincial Parliament for Milton. Prior to his work in public service, Parm was involved in several family businesses in the manufacturing and hospitality industries. Parm studied at the Ivey School of Business at Western University, earning his Master of Business Administration degree.
"I am very excited to have Parm join the Advisory Board. Mr. Gill's knowledge on economic issues and private sector experience will be an asset for ParcelPal moving forward. Mr. Gill has changed criminal law for the better and is always looking for the betterment of safety for all Canadians."


ParcelPal President and CEO Kelly Abbott
Wait…Amazon? Really?
Let's expand on the Amazon situation here. The reason is that it could mean something monumental for both the companies engaged with Amazon and for the cannabis industry at large. Amazon potentially could use its Whole Foods Market subsidiary as a hub to sell marijuana products!
John Macket, co-founder and CEO of Whole Foods, expressed, "If cannabis is ever passed in Texas, chances are good that grocery stores will be selling that too. You just never what happens over time with markets. They change and evolve." Mackey has been consistent on his view of marijuana legalization, supporting it all the way back in 2013.
Of course, Amazon is seen as a behemoth spanning across multiple industries. Yet, it still has some difficulties to face in the marijuana industry. Although there is widespread support for marijuana, the drug isn't legal federally or in some states yet.
Needless to say, for logistics companies like Amazon and delivery companies like ParcelPal, the opportunity ahead could be slated to "delivery" real revenue opportunities in the not too distant future.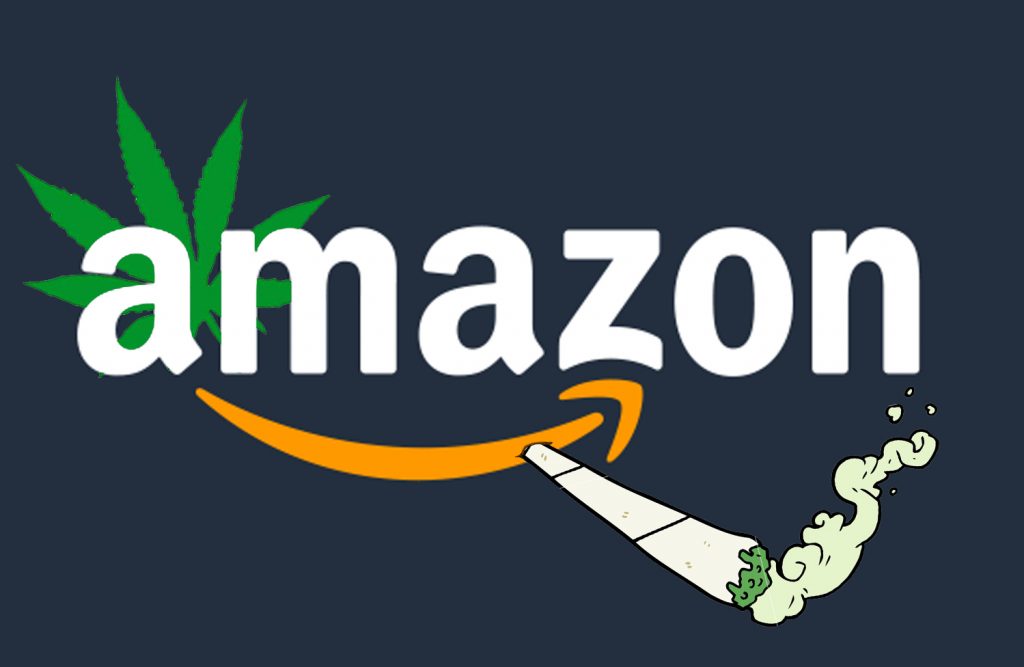 Disclaimer: Midam Ventures LLC has been compensated $75,000 per month by a ParcelPal Technology, Inc. for a period beginning September 1, 2018 and ending February 1, 2019 to publicly disseminate information about (PTNYF/PKG) to publicly disseminate information about (PTNYF/PKG). Midam Ventures has been compensated $100,000 by Parcel Pal and has extended coverage to April 1, 2019. Midam Ventures has been compensated $100,000 by Parcel Pal and has extended coverage to May 1, 2019. Midam Ventures has been compensated $200,000 by Parcel Pal and has extended coverage to June 1, 2019. We may buy or sell additional shares of (PTNYF/PKG) in the open market at any time, including before, during or after the Website and Information, provide public dissemination of favorable Information. We own zero shares. Click Here For Full Disclaimer