The Future Of Global Health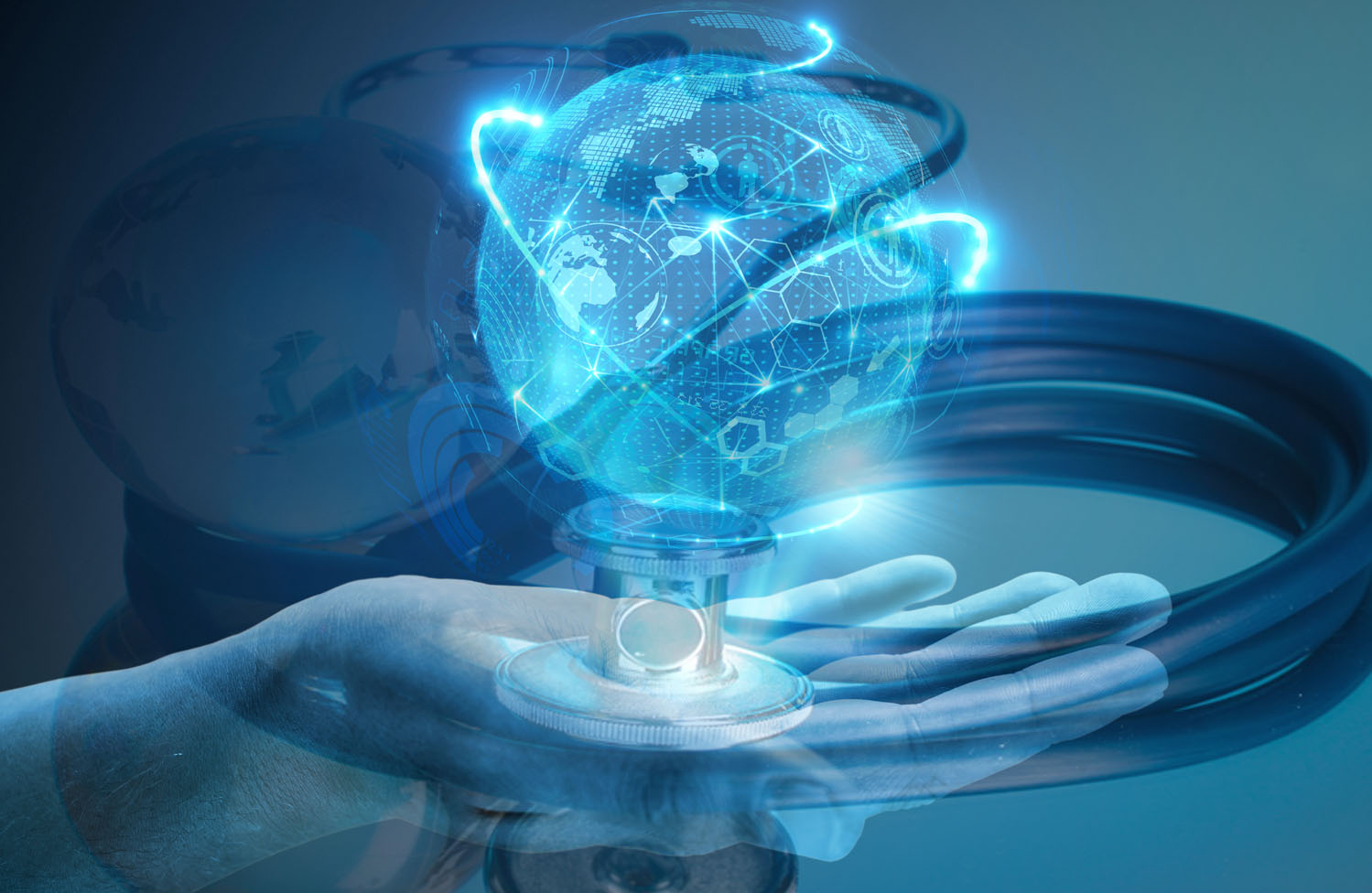 Our Health Depends On It
The popular opinion, amongst most of the medical community, is that it takes at least twenty-one days to create, or break, a personal habit. On a similarly syncopated timeline, according to sector analysts, roughly every fifty years, the healthcare industry experiences a significant set of disruptive changes resulting in a revolutionized approach to healthcare. In the early twentieth century, medical wunderkinder gave us the gift of penicillin, catalyzing a global acceptance of medication as a treatment for serious diseases.
Given the history of healthcare and what seems to be a headline in the news every other day regarding the discovery of a new disease or ailment, many are curious as to what medical marvel will disrupt the current framework of the healthcare industry and start a revolution. I posit that the developing symbiotic relationship between med and machine will be the next iteration for global healthcare, and through the use of advanced telemedical technologies and artificial intelligence, one company is strategically poised to take advantage of business opportunities in the global healthcare industry.
A Company Invested In Global Healthcare
Premier Health Group Inc. (OTCQB: PHGRF, CSE: PHGI, Frankfurt: 6PH), a Company focused on developing innovative approaches that combine human skill-based expertise with emerging technologies, has burst into the healthcare industry. The Company is prepared to meet the significant demands presented by the nascent industry.
Earlier this month, the Company announced that further to its news release earlier in the year, detailing a letter of intent to acquire all outstanding securities of Cloud Practice Inc, a cloud-based software solutions company, it had signed a Definitive Agreement with Cloud Practice to finalize the deal. For those less than familiar with Cloud Practice, they offer three products including Juno EMR, ClinicAid, and MyHealthAccess.
Juno EMR
Juno EMR appealed to Premier Health Group Inc (OTCQB: PHGRF, CSE: PHGI, Frankfurt: 6PH) because the platform's open-source technology allows for patient medical records to be accessed anywhere, anytime, and given that Premier currently supports an active network of over 100,000 patients, medical professionals across their interconnected clinic framework need access to patient information.
Juno EMR's cloud-based or "ASP" (accessibility and simplicity) model strategy for their clients was conceptualized on the notion that protecting a patient's electronic medical record is immeasurably important, especially at a time where major tech companies are suffering from data hacks and security breaches. Juno EMR was created to allow practitioners, and patients, the ease of accessing EMRs through the use of any web browser, allowing for access from anywhere that has internet including both during a visit to the doctor's office, as well as while the patient is at home.
ClinicAid
As any medical professional knows, successful medical practice is impossible without a high-functioning payment processing platform that allows for easier management of health services and their accompanying costs. Cloud Practice's ClinicAid was developed out of the need for a good set of web-based tools for healthcare providers across Canada to easily integrate into their practices. As the only medical billing software service in British Columbia, Alberta, Ontario, and Saskatchewan, it's no surprise that their top-of-market product appealed to Premier Health Inc. Like many other Cloud Practice APIs, ClinicAid is powered through cloud computing, which means that healthcare professionals can bill patients from anywhere at any time on any device through the use of ClinicAid's cloud-based billing software.
MyHealthAccess
Premier Health Group Inc (OTCQB: PHGRF, CSE: PHGI, Frankfurt: 6PH) has worked tirelessly to cultivate and maintain a patient-centric ecosystem of over 100,000 active patients, and in order to make sure that each and every one of the Company's patients feels cared for and supported, it was crucial that the Company integrate an easy-to-use online patient portal. Cloud Practice's MyHealthAccess was designed to streamline communication between providers and their patients, as well as allow patients to check schedule availability for their doctors and make appointments all in one platform.
The platform boasts an automated reminder/confirmation function that, according to company statistics, can reduce no-shows by up to 35%. Gone are the days of having administrators spend invaluable hours calling patients to confirm appointments, MyHealthAccess will automatically send a message reminding patients, reducing any need for a call out efforts.
Though Premier's recognition of a desperate need for improvements to how primary care facilities are operated is important, the fact of the matter is that countless challenges exist amidst the global healthcare industry. According to a recent World Health Organization report, more than 400 million people do not have access to essential health services and 6% of people in low- and middle-income countries are tipped into or pushed further into extreme poverty because of health spending.
"This should serve as a wakeup call: It shows that we're a long way from achieving universal health coverage. We must expand access to health and protect the poorest from health expenses that are causing them severe financial hardship."
-Dr. Tim Evans, Senior Director of Health, Nutrition and Population, World Bank Group
Collaboration For Our Health
The inconvenient truth of it all is that millions of disadvantaged people across the planet are living without access to even the most basic healthcare services. Showing no signs of slowing down in the face of adversity, Premier Health Group Inc (OTCQB: PHGRF, CSE: PHGI, Frankfurt: 6PH) not only recognized the global need for improving access to healthcare, but took the steps necessary to invest in relationships to cultivate solutions for this problem plaguing the global healthcare industry.
The Company today announced that, as part of its international expansion strategy, it has entered into a strategic partnership with China's 360 Health, a healthcare subsidiary of 360 Security Technology. The parent company, 360 Security Technology, is a leading online service company in China with a market capitalization of over $20 billion USD as of January 16, 2019. As a crucial component of this momentous collaborative effort, Premier and 360 Health will work together to develop an infrastructure whereby Premier will be providing second opinion services by connecting 360 Health's patients in China with doctors in Canada both remotely and in person.
More often than consumers realize, one doctor's opinion might not feel like the answer that you know, in your gut, to be true for how you're feeling. Typically, healthcare professionals recommend that patients seek out multiple opinions, especially if they've been diagnosed with a serious condition or illness. Premier's collaboration with 360 Health will allow for more patients to have the ability to rest easier knowing that they've consulted more than one medical professional.
"We are very excited to be working with 360 Health as China continues to adopt a Family Practice primary care model and look forward to helping them establish themselves as a leader in primary care. This partnership represents an excellent opportunity for Premier to tap into the fastest growing telemedicine market globally."
-Dr. Essam Hamza, Chief Executive Officer, Premier Health Inc
Growing Population, Decreased Access
Following an economic boom in the last thirty years, China has metamorphosed from a nation submerged in poverty to the world's second-largest economy. Amid this transformation, the country adopted a "cradle-to-grave" healthcare system that guaranteed care for China's population from beginning to end. However, considering that their population is over one billion people, their current healthcare framework has started to lose effectiveness because of the inability to adequately support such a massive amount of people.
In most countries, if you have enough money to take care of yourself, finding quality healthcare isn't an issue.  However, individuals coming from lower-income backgrounds are forced to be treated in overcrowded clinics and dilapidated hospitals. According to the New York Times, China has no formal functioning primary care system, which would otherwise handle baseline illness and injury. Recent statistics indicate that China has one general practitioner for every 6,700 people, compared with the international average of one for every 1,500 to 2,000 people, according to the WHO.
It is for these reasons, and countless others, those collaborative efforts between 360 Health and Premier Health Inc (OTCQB: PHGRF, CSE: PHGI, Frankfurt: 6PH) are crucial for not only improving access to primary care for people living in China but more importantly, working in tandem to develop innovative approaches to improve the quality of life for consumers on a global scale.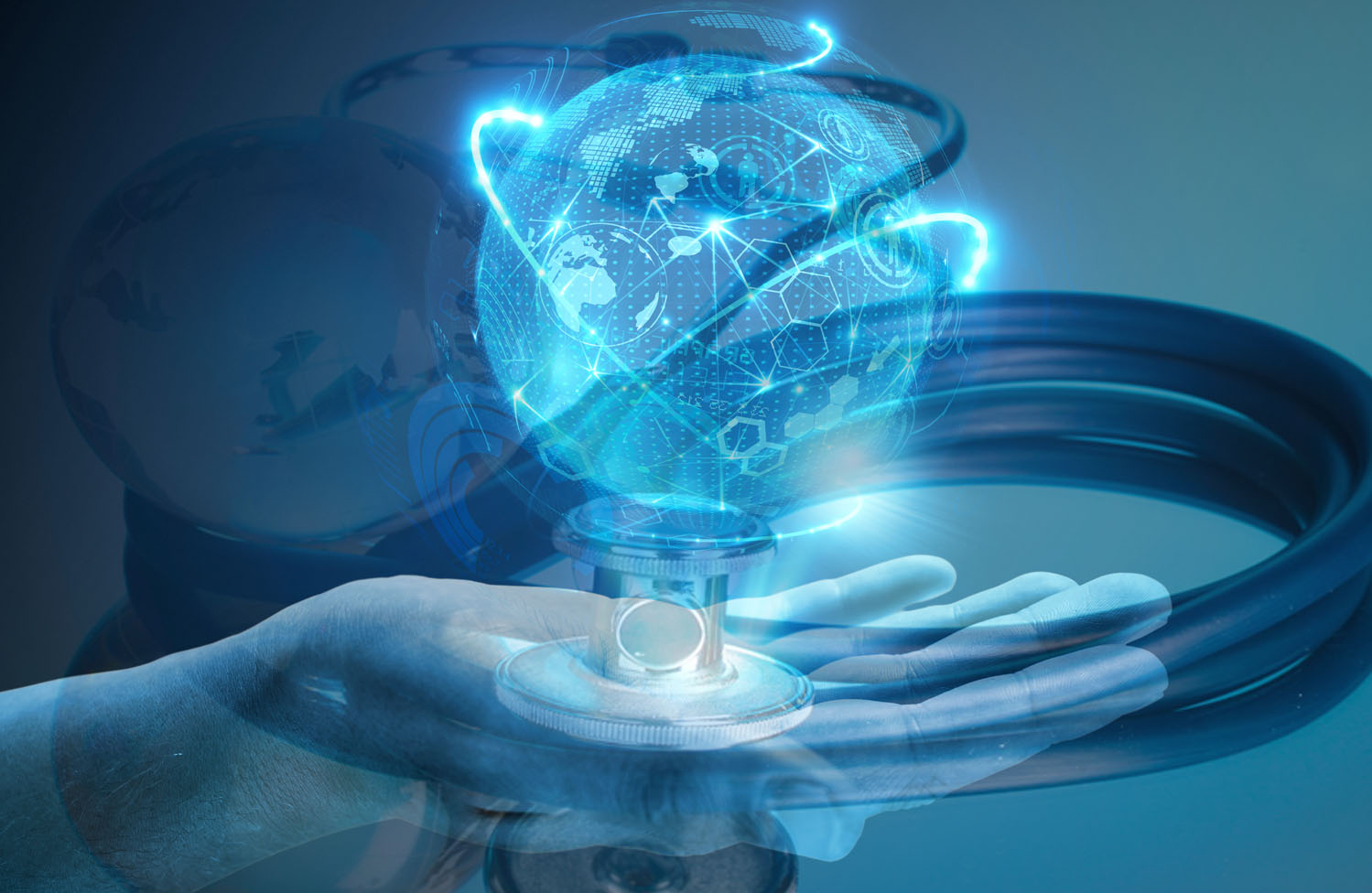 Pursuant to an agreement between MIDAM VENTURES, LLC and Premier Health Group Inc. we were hired for a period from 10/1/2018 – 4/1/2019 to publicly disseminate information about Premier Health Group Inc. including on the Website and other media including Facebook and Twitter. We were paid $300,000 ( CASH) for & were paid "500,000" shares of restricted common shares (as of 1/2/2019). We own zero shares of Premier Health Group Inc., which we purchased in the open market. Once the (6) Six-month restriction is complete on 4/1/2019 we plan to sell the "500,000" shares of Premier Health Group Inc. that we hold currently in restricted form during the time the Website and/or Facebook and Twitter Information recommends that investors or visitors to the website purchase without further notice to you. We may buy or sell additional shares of Premier Health Group Inc. in the open market at any time, including before, during or after the Website and Information, provide public dissemination of favorable Information. Click here for full disclaimer.
ROKU Stock On A Surge After Its Head-Turning Q2 Results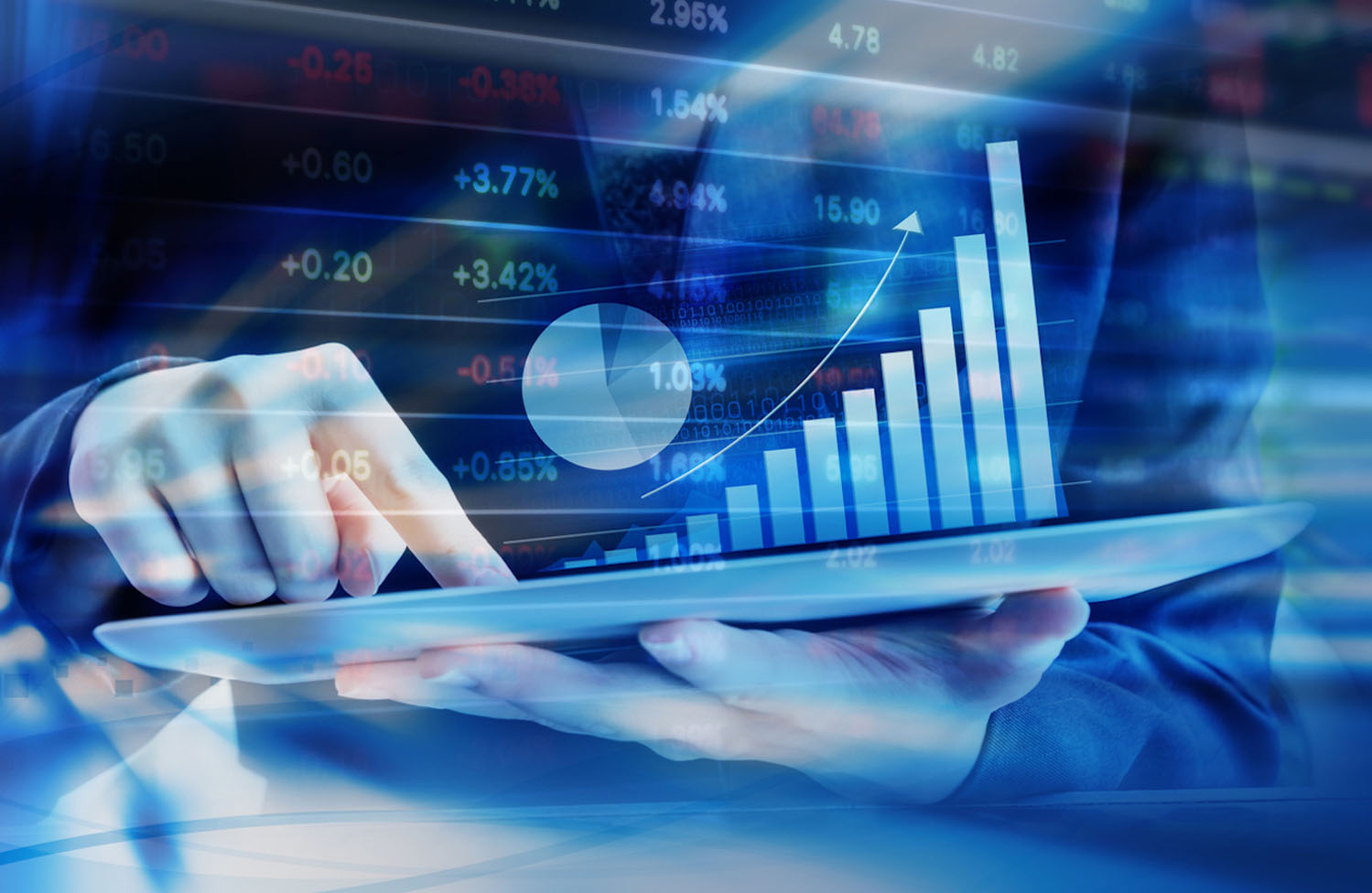 Roku Inc (NASDAQ:ROKU) stock, the video-streaming pioneer is performing quite well in the Wall Street. The company is expected to go even as high as $150 as projected by analyst Laura Martin. More and more advertisers are using the platform instead of the traditional television for advertising their products and services.
An increased number of people are skipping video ads on television. Martin continues to keep ROKU stock as one of the top picks for mid-cap companies this year seeing the potential of a further stock price increase.
Blockbuster Earnings
The platform's popularity which is measured by variables like audience count, usage and average revenue per user increased greatly resulting in a humungous growth. Last week, the stocks of the company rose by 25% post the impressive performance in yet another quarter.
The revenue reported a rise by 59% in Q2, 86% of which was due to a surge in the revenue generated through the platform. While a few years earlier, the revenue was dominated by the sales of the low-margin device, now over two-thirds of the total revenue is contributed by the Roku platform which is a high-margin business.
Related Stock Price Articles
Does The Future For Shopify Stock Price Look Bright?
Snapchat Stock Price Jumps Above IPO price After One year: Bullish Signal For Tech Stocks?
ROKU Stock Price Hits Another All-Time High On Earnings Optimism
Currently, the count of active accounts on the Roku platform stands at 30.5 million users, while the content streamed is for a total of 9.4 billion hours. Considering these figures and the number of days in the quarter, i.e. 91 days, the average consumption can be totaled to 3.4 hours per day per account. The consumers are not only using low-cost devices but are also buying the now available smart TV with the factory-installed operating system of Roku.
While, Needham analyst, Laura Martin had been a keen supporter or Roku's stock even before its bullish phase, even the cautious ones are now of the buying opinion – take for example Stephens' and Rosenblatt's analysts have changed the stock from neutral to buy last week.
To make matters even better, the media giants are also amidst the process of launching new streaming services. This, coupled with the rapid growth of Roku is what made the $150 stock price appear realistic when the stock had started the year at just $30. The future of the company definitely appears brighter than ever.
Stock Price Friday Morning Update – August 16, 2019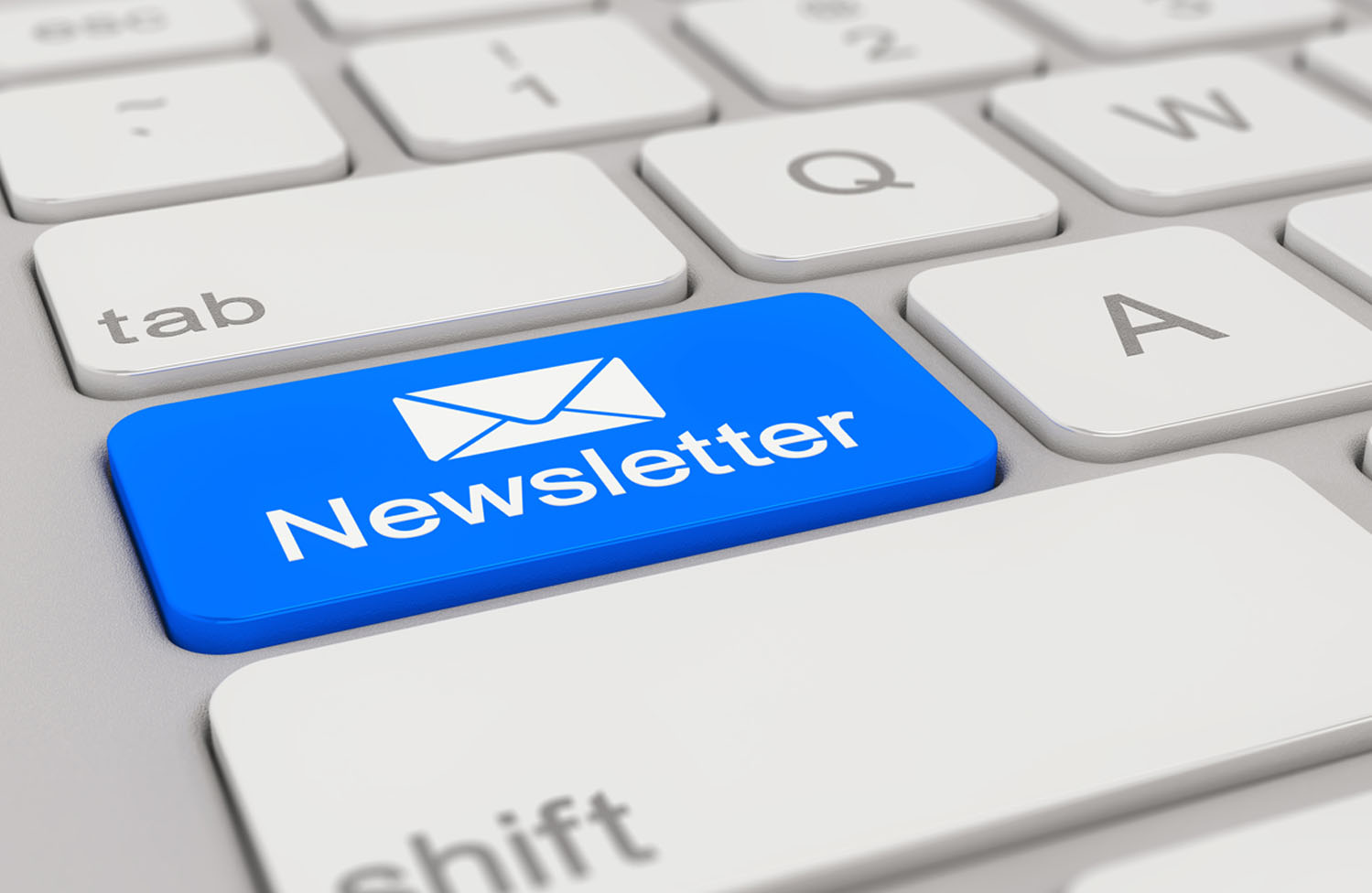 The Future Of Drug Delivery Has Biotech Investors Focusing On One Small Company
With a wave of groundbreaking products in the pipeline, biotechnology could be poised to keep churning higher for the foreseeable future. But how can you get in on the ground floor of the next big wave in biotech?
---
Will This New Trend In Tech Bolster Big Opportunities For Investors?
It is undeniable how on-demand is changing the world around us as we know it. No matter which business segment you belong to, chances are that someone in your industry will be thinking about investing in the on-demand market. So how can people capitalize on this new trend?
---
What's Lying Ahead for Sohu.com (SOHU) After The Recent Developments
Sohu . com (SOHU) investors face a gloomy future after the stock of the Chinese company dropped to a new low in 16 years after it reported disappointing financial results last week. This is the first time since the spring of 2003 that the stock has sunk that low to trade in single digits.
What's Lying Ahead for Sohu.com (SOHU) After The Recent Developments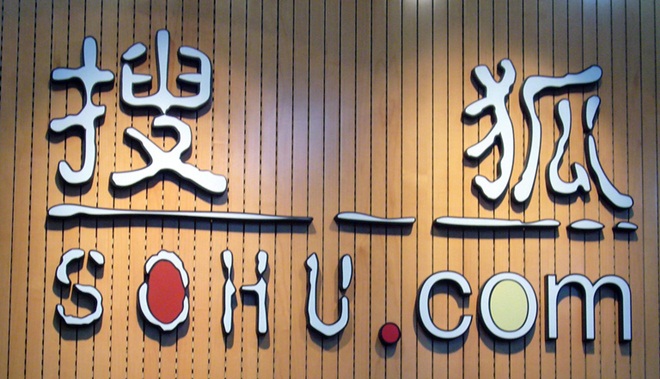 Sohu.com (SOHU Stock Chart) investors face a gloomy future after the stock of the Chinese company dropped to a new low in 16 years after it reported disappointing financial results last week. This is the first time since the spring of 2003 that the stock has sunk that low to trade in single digits.
Sohu reports $474.8 million in revenue in Q2
In the just-announced Q2 2019 financial results the company reported revenue of around $474.8 million in the quarter which is a 2% decline from what was reported a year ago but it is a 10% sequential improvement. This is the fourth consecutive quarter that Sohu has posted a decline in year-over-year top-line although the pace has moderated with each passing quarter.
Things were not good equally for the subsidiaries that it spun sometimes as they also experienced a drop in their stock. Changyou.com (CYOU Stock Chart) and Sogou (SOGO Stock Chart) which represent Sohu's gaming and search operations respectively equally tumbled last week hitting new lows despite the segments reporting an increase in revenue.
Q2 revenue within company projections
The company's quarter did not appear to be disappointing since the reported revenue of $474.8 million was within the company's projection of revenue between $469 and $494 despite falling short of Wall Street estimates. The adjusted net loss of $50 million reported was better than the projections of a loss of between $60 million and $70 million in the quarter.
---
Trending Stock Price Articles
Special Delivery! On-Demand Tech Companies Hit Billion-Dollar Valuations; Here's How Investors Can Capitalize In The Market
3 Biotech Stocks In Focus As Cancer Treatment Heats Up
3 Cancer Related Stocks to Watch Right Now
---
The future for Sohu seems to be uncertain as it continues to perform unsatisfactorily. For instance, in the past year, the company saw its leading advertising revenue dip by 29% despite its Changyou-driven online gaming and Sogou-led search revenue increasing by 3% and 2% respectively.
For the third quarter, the company has estimated its revenue to be between $445 million and $470 million which is a sequential drop. The company has forecast a 10% to 14% jump in top-line which will help in offsetting the 12% to 21% drop in advertising revenue and 6% to 17% dip in online gaming revenue.
Search Stock Price (StockPrice.com)