The Future Of Global Health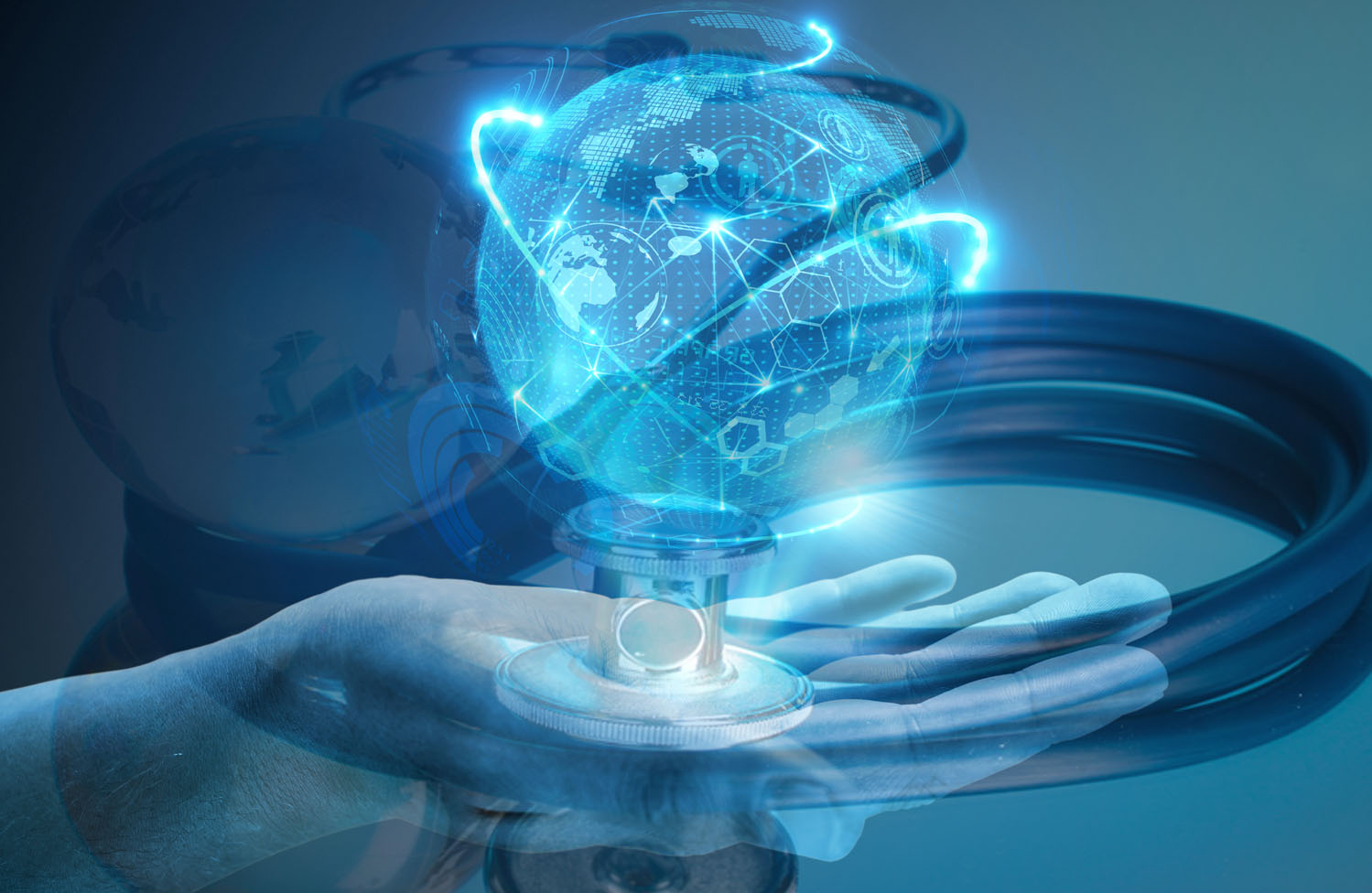 Our Health Depends On It
The popular opinion, amongst most of the medical community, is that it takes at least twenty-one days to create, or break, a personal habit. On a similarly syncopated timeline, according to sector analysts, roughly every fifty years, the healthcare industry experiences a significant set of disruptive changes resulting in a revolutionized approach to healthcare. In the early twentieth century, medical wunderkinder gave us the gift of penicillin, catalyzing a global acceptance of medication as a treatment for serious diseases.
Given the history of healthcare and what seems to be a headline in the news every other day regarding the discovery of a new disease or ailment, many are curious as to what medical marvel will disrupt the current framework of the healthcare industry and start a revolution. I posit that the developing symbiotic relationship between med and machine will be the next iteration for global healthcare, and through the use of advanced telemedical technologies and artificial intelligence, one company is strategically poised to take advantage of business opportunities in the global healthcare industry.
A Company Invested In Global Healthcare
Premier Health Group Inc. (OTCQB: PHGRF, CSE: PHGI, Frankfurt: 6PH), a Company focused on developing innovative approaches that combine human skill-based expertise with emerging technologies, has burst into the healthcare industry. The Company is prepared to meet the significant demands presented by the nascent industry.
Earlier this month, the Company announced that further to its news release earlier in the year, detailing a letter of intent to acquire all outstanding securities of Cloud Practice Inc, a cloud-based software solutions company, it had signed a Definitive Agreement with Cloud Practice to finalize the deal. For those less than familiar with Cloud Practice, they offer three products including Juno EMR, ClinicAid, and MyHealthAccess.
Juno EMR
Juno EMR appealed to Premier Health Group Inc (OTCQB: PHGRF, CSE: PHGI, Frankfurt: 6PH) because the platform's open-source technology allows for patient medical records to be accessed anywhere, anytime, and given that Premier currently supports an active network of over 100,000 patients, medical professionals across their interconnected clinic framework need access to patient information.
Juno EMR's cloud-based or "ASP" (accessibility and simplicity) model strategy for their clients was conceptualized on the notion that protecting a patient's electronic medical record is immeasurably important, especially at a time where major tech companies are suffering from data hacks and security breaches. Juno EMR was created to allow practitioners, and patients, the ease of accessing EMRs through the use of any web browser, allowing for access from anywhere that has internet including both during a visit to the doctor's office, as well as while the patient is at home.
ClinicAid
As any medical professional knows, successful medical practice is impossible without a high-functioning payment processing platform that allows for easier management of health services and their accompanying costs. Cloud Practice's ClinicAid was developed out of the need for a good set of web-based tools for healthcare providers across Canada to easily integrate into their practices. As the only medical billing software service in British Columbia, Alberta, Ontario, and Saskatchewan, it's no surprise that their top-of-market product appealed to Premier Health Inc. Like many other Cloud Practice APIs, ClinicAid is powered through cloud computing, which means that healthcare professionals can bill patients from anywhere at any time on any device through the use of ClinicAid's cloud-based billing software.
MyHealthAccess
Premier Health Group Inc (OTCQB: PHGRF, CSE: PHGI, Frankfurt: 6PH) has worked tirelessly to cultivate and maintain a patient-centric ecosystem of over 100,000 active patients, and in order to make sure that each and every one of the Company's patients feels cared for and supported, it was crucial that the Company integrate an easy-to-use online patient portal. Cloud Practice's MyHealthAccess was designed to streamline communication between providers and their patients, as well as allow patients to check schedule availability for their doctors and make appointments all in one platform.
The platform boasts an automated reminder/confirmation function that, according to company statistics, can reduce no-shows by up to 35%. Gone are the days of having administrators spend invaluable hours calling patients to confirm appointments, MyHealthAccess will automatically send a message reminding patients, reducing any need for a call out efforts.
Though Premier's recognition of a desperate need for improvements to how primary care facilities are operated is important, the fact of the matter is that countless challenges exist amidst the global healthcare industry. According to a recent World Health Organization report, more than 400 million people do not have access to essential health services and 6% of people in low- and middle-income countries are tipped into or pushed further into extreme poverty because of health spending.
"This should serve as a wakeup call: It shows that we're a long way from achieving universal health coverage. We must expand access to health and protect the poorest from health expenses that are causing them severe financial hardship."
-Dr. Tim Evans, Senior Director of Health, Nutrition and Population, World Bank Group
Collaboration For Our Health
The inconvenient truth of it all is that millions of disadvantaged people across the planet are living without access to even the most basic healthcare services. Showing no signs of slowing down in the face of adversity, Premier Health Group Inc (OTCQB: PHGRF, CSE: PHGI, Frankfurt: 6PH) not only recognized the global need for improving access to healthcare, but took the steps necessary to invest in relationships to cultivate solutions for this problem plaguing the global healthcare industry.
The Company today announced that, as part of its international expansion strategy, it has entered into a strategic partnership with China's 360 Health, a healthcare subsidiary of 360 Security Technology. The parent company, 360 Security Technology, is a leading online service company in China with a market capitalization of over $20 billion USD as of January 16, 2019. As a crucial component of this momentous collaborative effort, Premier and 360 Health will work together to develop an infrastructure whereby Premier will be providing second opinion services by connecting 360 Health's patients in China with doctors in Canada both remotely and in person.
More often than consumers realize, one doctor's opinion might not feel like the answer that you know, in your gut, to be true for how you're feeling. Typically, healthcare professionals recommend that patients seek out multiple opinions, especially if they've been diagnosed with a serious condition or illness. Premier's collaboration with 360 Health will allow for more patients to have the ability to rest easier knowing that they've consulted more than one medical professional.
"We are very excited to be working with 360 Health as China continues to adopt a Family Practice primary care model and look forward to helping them establish themselves as a leader in primary care. This partnership represents an excellent opportunity for Premier to tap into the fastest growing telemedicine market globally."
-Dr. Essam Hamza, Chief Executive Officer, Premier Health Inc
Growing Population, Decreased Access
Following an economic boom in the last thirty years, China has metamorphosed from a nation submerged in poverty to the world's second-largest economy. Amid this transformation, the country adopted a "cradle-to-grave" healthcare system that guaranteed care for China's population from beginning to end. However, considering that their population is over one billion people, their current healthcare framework has started to lose effectiveness because of the inability to adequately support such a massive amount of people.
In most countries, if you have enough money to take care of yourself, finding quality healthcare isn't an issue.  However, individuals coming from lower-income backgrounds are forced to be treated in overcrowded clinics and dilapidated hospitals. According to the New York Times, China has no formal functioning primary care system, which would otherwise handle baseline illness and injury. Recent statistics indicate that China has one general practitioner for every 6,700 people, compared with the international average of one for every 1,500 to 2,000 people, according to the WHO.
It is for these reasons, and countless others, those collaborative efforts between 360 Health and Premier Health Inc (OTCQB: PHGRF, CSE: PHGI, Frankfurt: 6PH) are crucial for not only improving access to primary care for people living in China but more importantly, working in tandem to develop innovative approaches to improve the quality of life for consumers on a global scale.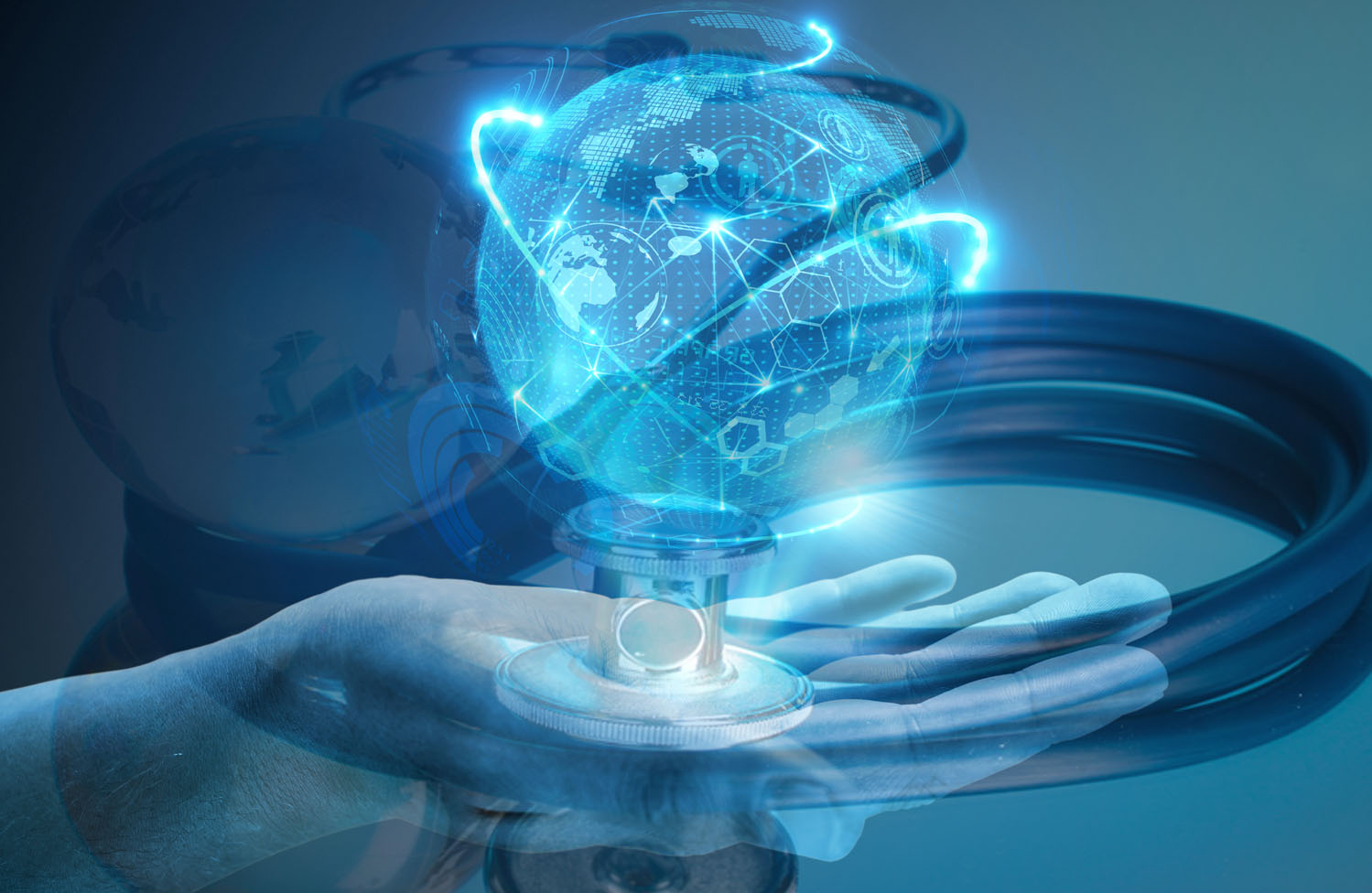 Pursuant to an agreement between MIDAM VENTURES, LLC and Premier Health Group Inc. we were hired for a period from 10/1/2018 – 4/1/2019 to publicly disseminate information about Premier Health Group Inc. including on the Website and other media including Facebook and Twitter. We were paid $300,000 ( CASH) for & were paid "500,000" shares of restricted common shares (as of 1/2/2019). We own zero shares of Premier Health Group Inc., which we purchased in the open market. Once the (6) Six-month restriction is complete on 4/1/2019 we plan to sell the "500,000" shares of Premier Health Group Inc. that we hold currently in restricted form during the time the Website and/or Facebook and Twitter Information recommends that investors or visitors to the website purchase without further notice to you. We may buy or sell additional shares of Premier Health Group Inc. in the open market at any time, including before, during or after the Website and Information, provide public dissemination of favorable Information. Click here for full disclaimer.
Saudi's Minister Has No Plans To Boost Oil Production After Iran Oil Waivers End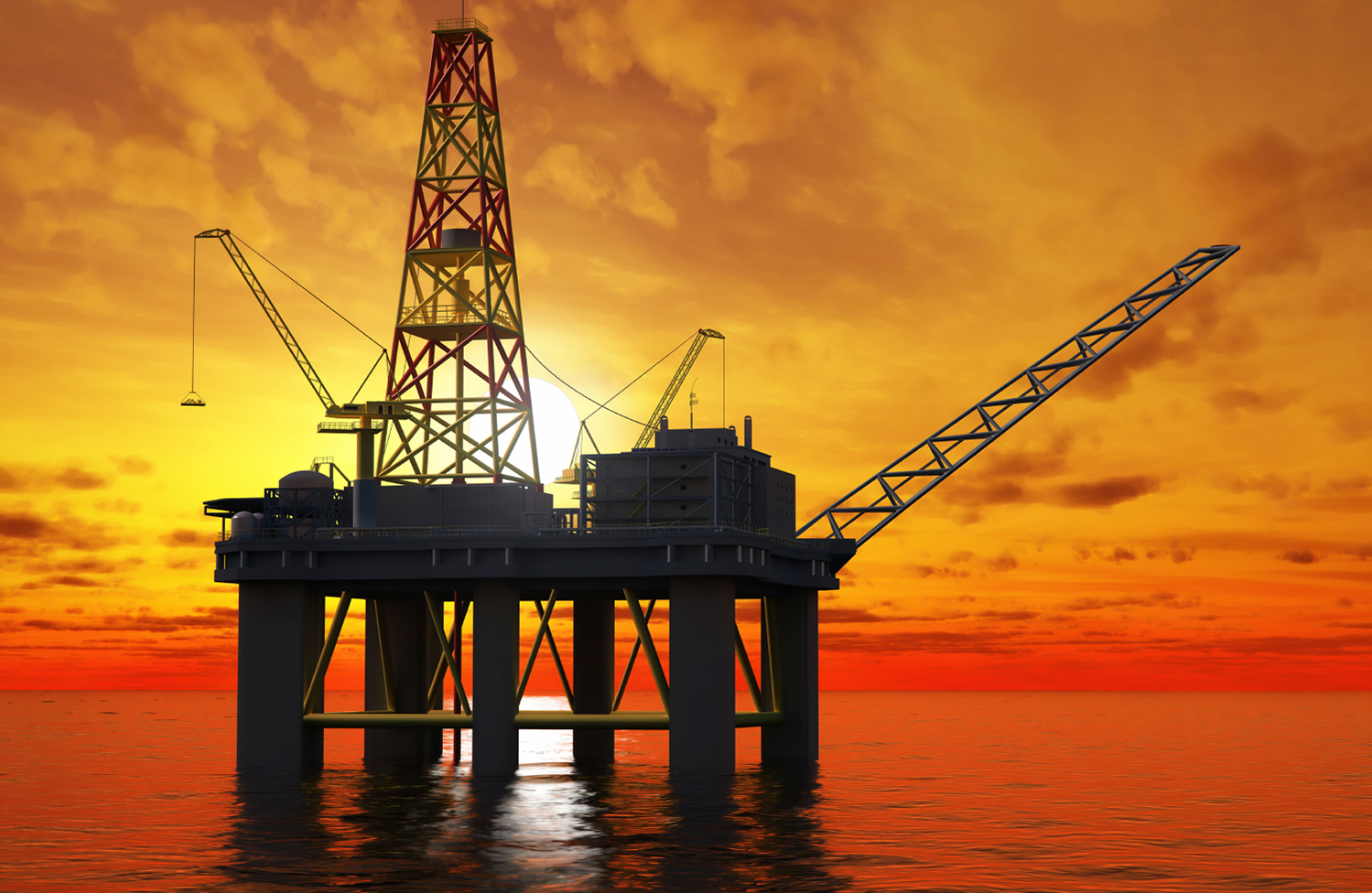 On Wednesday, Saudi Arabia's Energy minister Khalid al-Falih said that there was no need to immediately increase oil output. This followed the ending of waivers granted by the US to Iranian crude oil buyers. He added that Saudi Arabia will only respond to increase oil output if there is an increase in demand.
The Decision Not To Increase Output Based On Market Fundamentals
The minister said that his decision was based on oil market fundamentals rather than prices and that they still remain focused on stabilizing the global oil market. Speaking in Riyadh, Falih said that despite the rising of inventories as a result of sanctions on Iran and the situation in Venezuela it was not necessary to have an immediate response to increase oil output.
Last year the US granted Iranian oil buyers exemptions from sanctions but it has tightened the line by deciding not to renew them. Saudi Arabia intends to remain within its OPEC production limit as well as be intent to its customers. More so those under waivers and those that have seen their waivers withdrawn.
The minister said that they are not going to pre-empt the same and increase their output. Oil production number for May are set. It had little variations from previous months. Furthermore, crude oil allocations for June will be decided next month.
Oil Prices Have Been Increasing Since November
Since November, Oil prices have increased. This follows the announcement by the US that all waivers on imports of Iranian oil will not be renewed to put pressure on buyers to stop buying oil, from Iran. This ends up tightening global oil supply.
On Wednesday, Brent Crude futures dropped to trade at $74.18 per barrel. This followed a statement from the International Energy Agency. This indicates that markets are adequately supplied and global production is stable.
Reviving The Lost Interest In The Gold Mines: McEwen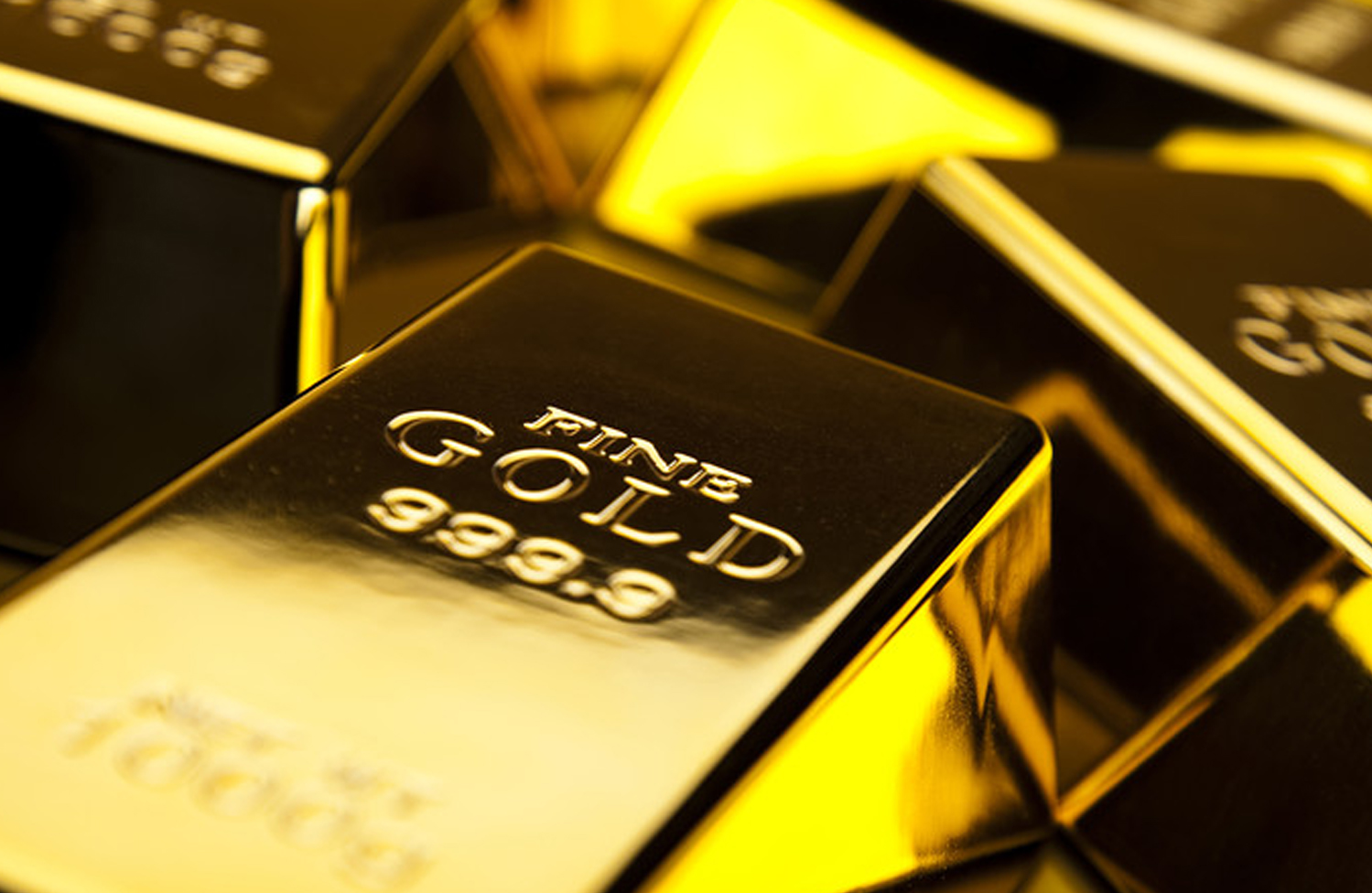 From the viewpoint of a mining executive, a loss in interest in gold mines is being assessed. After dabbling in other activities in the mining sector, firms and companies must switch back to their core activity of finding new gold mines. What could this mean for mining stocks?
Rob McEwen, CEO and Chairman of McEwen Mining (MUX) says, the first few months of the year has brought and encouraged the attention and interest of the investors in the mining of precious metals sector. But, now it is extremely important to bring up some new discoveries and execute some exploration plans in order to give consistency to the investors' attention.
New Opportunity For Mining Stocks?
He remarks that a new zeal is required to bring enthusiasm to the investors. The current market is in need of some extraordinary news. He even said that there is no lack of money in this sector and that investors just need to work upon it and create shareholder values.
Chairman McEwen commented as the prices of the gold is consistently falling since3-4 months causing damage to the mining sector. Companies like June Gold Futures and VanEck Vectors Gold Minors ETF last traded at $1,273.50/ounce, and $20.92/share respectively and the former went down 0.32% while the latter faced 0.29% fall on the day.
According to McEwen, a few companies are working in this direction to revive the interest in these mines. These companies are Kirkland Lake Gold (its record production) & Great Bear Resources (its active program of exploration) are mentioned by him in this regard.
McEwen, as per his plans, is heading for extensive drilling plans in North America. He introduced that his company is going to invest $17 million at Black Fox Property's (North Ontario) exploration plans and $5 million at Gold Bar Mine (Nevada).
McEwen believes that such resources are full of potential and can create peerless mines in the world.
McEwen planned for the aforementioned two plans as the world saw a degradation in the production at Gold Bar due to massive snowfall at Nevada. And also, the production at Black Fox was affected as the contactor-run crushing plant was shut down for 6 weeks in February.
Growth Is The Focus
But McEwen is definite to complete its target no matter what. He said the company will fulfill its 2019 target of gold production of 205,000 ounces. In the first 3 months of 2019, he claimed the gold production of 36,166 ounces. This is 18% more than the gold production in the first 3 months of 2018.
McEwen gave a positive statement saying that price and the interest of investor will be gained back soon once the gold mines receive adequate attention. He says that the mining sector is facing a lacuna of sentiments of investors.
He even said that the importance of gold mines could be seen as unlike investors, Central Bank is showing stability in hiking the bank's gold reserve and continuing to see it as an international currency. So, it is still important for those investors who are seeking protection for their investments.
Stock Price Top Trending Articles On Thursday, April 25, 2019
New Tech, Strong Management & A Cutting Edge Product
One company that could stand alone in a multi-billion dollar industry seeing incredible growth in 2019. Click Here For Full Report
The United States To Lead The 5G Connectivity Race
In the contemporary world, every succeeding decade talks about the arrival of a new G. And the recent generation of the internet which has covered the front page of several magazines is the 5G. According to the Cellular Telecommunications Industry Association, there is cutthroat competition between the United States and China. See For Yourself, Here.
This Stock is Providing Potential for Huge Opportunity within the Health Care Industry
The most recent global report from the United Nations states that by  2030 the global population will reach 8.6 billion [1]. This predicted growth in global population presents many potential problems. Some of these problems are obvious; shelter, food etc…What about Healthcare? Click Here To See One Company Taking Direct Aim At Disrupting This Market

Search Stock Price (StockPrice.com)