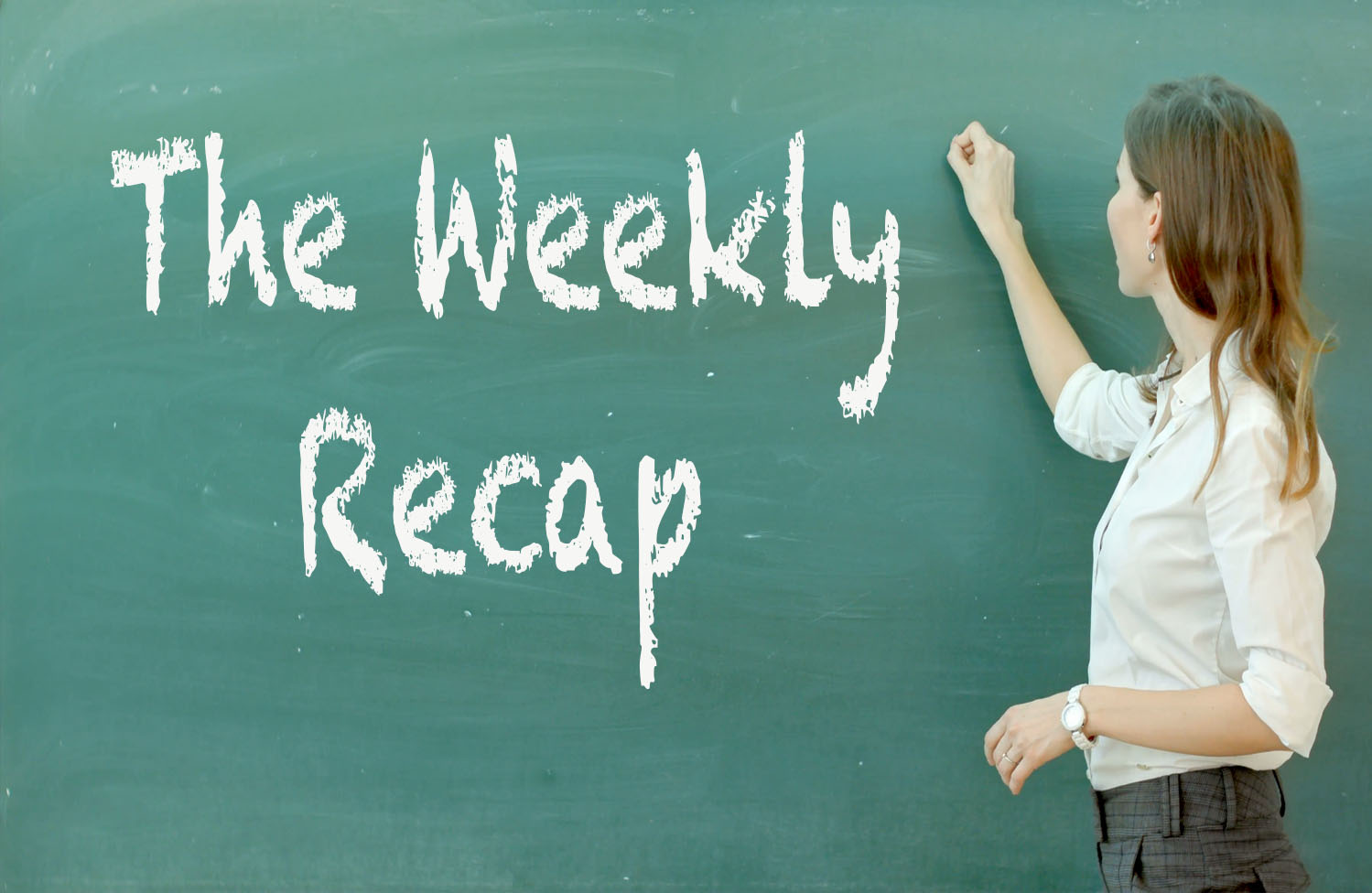 We never really stop and consider just how fast live moves. Whether it's getting caught in the daily monotony of it all or trying to figure out how to best spend our time, we become disillusioned with what really matters; being present and living in the moment. While I am by no means an expert at this, I'd like to think that I understand ways in which to be present. One of the best methods is to understand the past for what it was and not lot it hinder you as you move forward. In putting this idea to practice, let's relax and enjoy another weekly recap.
And..There Goes Another Cabinet Member
President Donald Trump is known for many reasons. For starters, he's not a very quiet president when it comes to opinions, but you probably already knew that. Additionally, members of his cabinet tend to vacate their jobs pretty quickly resulting in a nice turnover rate in the White House. On Sunday afternoon, Kirstjen Nielsen, the secretary of Homeland Security shared that she is leaving her position effective immediately. For those who are unfamiliar with Nielsen, she's been the poster child for Trump's immigration campaign.
"Secretary of Homeland Security Kirstjen Nielsen will be leaving her position, and I would like to thank her for her service. I am pleased to announce that Kevin McAleenan, the current U.S. Customs and Border Protection Commissioner will become Acting Secretary for the Department of Homeland Security. I have confidence that Kevin will do a great job!"

–President Donald Trump 
Bibi, Do You Love Me? Are You Riding?
When the topic of Israel enters conversation, depending on who's sitting at the table, there's typically a simultaneous groan followed by a general avoidance of it all. Considering that Israelis will be voting this week to either re-elect PM Benjamin Netanyahu or to elect someone different. As for the pinch point of this election, the Israeli government is discussing whether to annex part of the West Bank where close to 2.5 million Palestinian people are currently living.
Netanyahu, also called "Bibi" by his adoring fans, has said that if he is reelected, he will advocate for Israeli annexation of the West Bank, a move that many are calling solidly controversial.
"You are asking whether we are moving on to the next stage – the answer is yes, we will move to the next stage. Israel will continue to brazenly violate international law for as long as the international community will continue to reward Israel with impunity, particularly with the Trump administration's support and endorsement of Israel's violation of the national and human rights of the people of Palestine."

–Saeb Erekat, Senior Palestinian Official
This Intelligence Thing Is Going Too Far
What if it were possible for someone to trick an AI program into harming an actual person? These programs simply follow what they are told to do, unless of course they are actually sentient, which is yet to be the case. According to a recent study conduced by Tencent's Keen Security Lab, several engineers were able to takeover a Tesla Model S, which uses an autopilot system, and command it to switch lanes to drive right into oncoming traffic. Of course, this was purely a test and no one was harmed, but it's terrifying when you think about it. Per the details of the report, Keen's scientists need only place stickers on the road, resembling a line, and the Tesla's Autopilot system detected the stickers and changed lanes.
Following Keen's release of their report findings, a Tesla spokesperson stated:
"We developed our bug-bounty program in 2014 in order to engage with the most tilted members of the security research community.…The primary vulnerability is not a realistic concern given that a driver can easily override Autopilot at ay time by using the steering wheel or brakes and should always be prepared to do so. The findings are all based on scenarios in which the physical environment around the vehicle is artificially altered to make the automatic windshield wipers or Autopilot system behave differently…"

–Tesla Spokesperson
Of Course, You're Guilty
If you remember a couple weeks ago when about a dozen or so parents were arrested and tried for using bribery and other forms of fraud in a college admissions scandal, then I give you praise for committing such a silly story to memory. Anyone who thinks these parents are the first, or last, to pay someone to get their children into top schools is naive. Moving forward, the parents, and one coach were found guilty in federal court on Monday.
"I am ashamed of the pain I have caused my daughter, my family, my friends, my colleagues and the educational community. I want to apologize to them and, especially, I want to apologize to the students who work hard every day to get into college, and to their parents who make tremendous sacrifices to support their children and do so honestly."

–Felicity Huffman
The Age Of Our Presidents
According to a recent study conducted by the National Institute of Health, abilities "such as conceptual reasoning, memory, and processing speed, decline gradually over time." Per the data from the study, somewhere between 16 percent and 23 percent of Americans over 65 experience some level of cognitive impairment. In a separate study from the Mayo Clinic, research demonstrated that "concept formation, abstraction, and mental flexibility decline with age, especially after age 70, as older adults tend to think more concretely than younger adults."
As these findings relate to our current septuagenarian presidential candidates, Joe Biden has unfortunately been in the media spotlight over the course of the last few weeks for his physical interactions with two women at campaign rallies in the past. On two separate occasions, Biden was accused of making women feel physically uncomfortable. In one instance, he kissed Lucy Flores, a former Nevada assemblywoman and 2014 lieutenant governor candidate, on the forehead. When asked why he did this, Biden explained that, at the time, he was acting in a grandfatherly way and meant nothing by it. Having said that, he went onto explain that "social norms have begun to change. They've shifted. And the boundaries of protecting personal space have been reset. And I get it. I get it…"
"Neither then, nor in the years since, did he (Biden) or the staff at the time have any inkling that Ms. Flores had been at any time uncomfortable nor do they recall what she describes."

–Bill Russo, spokesperson for Joe Biden 
Aunt Becky, No!
Whatever happened to predictability? The milk man, the paperboy, Aunt Becky's guilty plea? Yes, we're speaking about the ongoing college admissions scandal where a handful of wealthy parents paid people off to get their children admitted into elite universities across the country. One parent, Lori Laughlin, famously known for her role in the television program, "Full House," is being accused of conspiring with a college consultant to pay upwards of $500,000 in bribes to get their daughter into the University of Southern California, according to the New York Times.
According to recent reports, the Hallmark Channel said that it will no longer be featuring Ms. Loughlin in any of their programming because of her involvement in the scandal.
"N" is for Neutrality
Net neutrality has kept American internet-users from being taken advantage of by their service providers but, considering that he's a fan of big business, President Trump insisted we repeal the protections. Naturally, the Democratic leadership had a bone to pick with Donald regarding his actions and so they introduced the "Save the Internet Act" a few months back. The concise, two-page bill seeks to restore 2015's net neutrally rules and, as of Wednesday, the bill was passed in the House of Representatives.
According to several reports, the bill, which was introduced yesterday, was heavily debated and discussed in the house. Of course, a gaggle of staunch Republican members of the house question both the morality of the lawmakers responsible for the bill as well as why the bill was even introduced in the first place.
Rep. Burgess (R-TX) was one such character making the bill's proceedings longer than they needed to be when he asked that the Government Accountability Office issue a report on the effect of edge provers on internet freedoms, according to TechCrunch. For those unfamiliar with the term "edge provider," these are companies that operate online sites that customers connect to over the internet like Google, Amazon, and Netflix. Rep. Burgess being the conservative that he is expressed his concerns that free access to the internet may interrupt the revenue streams for edge providers when, in fact, this is not the case.
The Spy Who Trumped Me
In an interesting turn of events, Attorney General William Barr told several law officials that "spying did occur" on President Donald Trump's presidential campaign, but said nothing more after introducing the idea. Seriously, after he said this, all major media outlets have been doing everything in their power to try and figure what Barr was talking about.
CNN believes Barr was referring to Carter Page, a man who served as foreign policy adviser to Trump during his campaign but was then surveilled by the FBI for a minute.
"The FBI believes that Page has been collaborating and conspiring with the Russian government," the application stated, adding that "there is probable cause that such activities involve or are about to involve violations of the criminal statutes of the United States."

–Federal Bureau of Investigation 
Biotech Stocks To Watch In June: Cara Therapeutics (CARA) & Intellia Therapeutics (NTLA)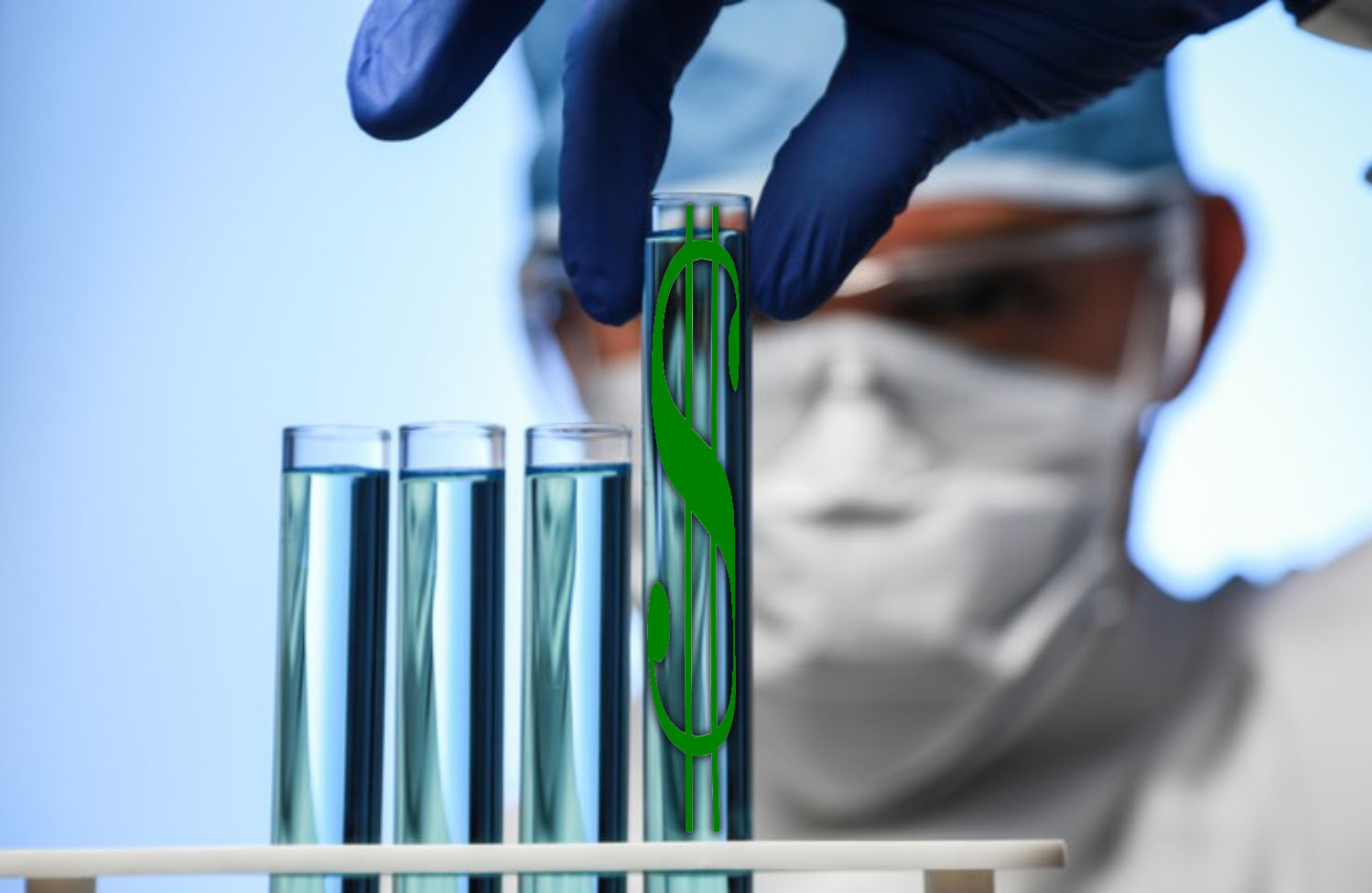 Among biotech companies, the competition between Cara Therapeutics Inc (CARA) and Intellia Therapeutics Inc (NTLA) has been an intriguing one. The two companies had been on the same level as far as the market cap goes during most of the year so far.
But Cara has now pulled ahead by as much as $150 million following positive data from its lead product candidate. That being said, it is also important to keep in mind that if an investor is looking at a long term investment, then the disparity in market cap between the two companies is a minor. Here's a look at the pros and cons of Cara and Intellia.
Cara Therapeutics (CARA)
Cara Therapeutics is currently on the rise. Its lead product candidate Korsuva injection delivered highly encouraging results in its Phase 3 trial. It's now believed that it would not be long before Cara has its first product on the market.
It is meant for the treatment of moderate-to-severe chronic kidney disease-associated pruritus. According to reports, the results were great. Another late-stage test is going to be conducted soon. The results could be announced by the end of this year. If Korsuve is approved, then it will be marketed by Fresenius Medical Care and Vifor Pharma Group.
Cara has entered joint ventures with those companies to market the product in the United States, Japan, and South Korea. An oral version of Korsuva is also in the pipeline and could prove to be another important development.
Intellia Therapeutics (NTLA)
Intellia Therapeutics (INTA) is involved in creating CRISPR gene editing therapies. It is a segment that has a lot of promise in the future. Even though the company is some years away from having anything on the market, the promise of gene editing therapy is exciting. So much so that Intellia has already found partners in big-ticket firms like Regeneron and Novartis.
Intellia is expected to file for FDA approval for the clinical study into its lead product NLTA-2001 in 2020. It is meant for the treatment of transthyretin amyloidosis, an uncommon genetic disease. Studies into the products have proven to be promising so far. The company is also working on a product to treat myeloid leukemia.
Now when it comes to choosing between Cara and Intellia, experts believe that the former could a better company. It's already on the verge of having an approved product on the market. Intellia, on the other hand, is likely to be some years away from winning approval.
4 Security Penny Stocks To Watch
As Threats Arise, Security Stocks Take Center Stage In 2019
With the Federal Reserve's meeting coming, the general market is bracing for anything. Meanwhile, penny stocks are continuing to climb at absurd rates. Trading penny stocks as of late has brought many investors fruitful profits and they look to continue this trend. Here are some security penny stocks to watch for the remainder of June 2019:
Security Penny Stock #1

Liberty Defense Holdings (SCAN.V)


Market Cap: $46.404M

Liberty Defense Holdings Ltd. (SCAN.V) is a security company looking to take the industry into the next century. Liberty's HEXWAVE product is a 3-dimensional scanning device that can detect weapons and threats of any kind. The product can do this both with speed and discretion ensuring privacy for citizens.

Liberty signed a Memorandum of Understanding with the soccer team FC Bayern München to beta test HEXWAVE in their arena. They join an ever-growing list of places that have signed MOU's to beta test Liberty's product. This MOU expands its ability to comply with and test the market requirements for their product internationally.
"The reception to our HEXWAVE product has been fantastic and we are excited about working alongside FC Bayern Munich, a team that is a household name in both Europe and North America, […] Our ability to deploy in both indoor and outdoor settings, with covert and overt applications, sets us apart and has also been driving increasing interest from the market."

Bill Riker, CEO of Liberty
---
Security Penny Stock #2

Magal Security Systems (MAGS)


Market Cap: $101.371M

Magal Security Systems Ltd. (MAGS) provides security solutions both online and physical. Some services provided include identifying potential security problems, integrating new systems, and custom designs for any type of security needs.

Recently, Magal received a $5.5 million contract for its advanced perimeter intrusion detection system. The system prevents people from illegally crossing border fences and walls.

Dror Sharon, CEO of Magal, stated, "Magal is a world leader in perimeter intrusion technologies. Our growing wins of orders such as this – providing sensors for active international borders, is due to the decades of experience that we have in providing systems that have more than proven themselves in-the-field."
---
Security Penny Stock #3

Rekor Systems (REKR)


Market Cap: $27.502M

Rekor Systems Inc. (REKR) is a company that has developed surveillance technology to enhance public safety, banking, and traffic management. Primarily, the company takes their advanced software, which utilizes machine learning and upgrades IP cameras to the next level. This reduces the cost when collecting highway tolls and helps manage traffic congestion.

Throughout June, Rekor Systems has been gaining recognition and application across the US. On June 3rd Rekor obtained a contract to start deploying its Mobile LBR-2 vehicle recognition systems. After this deployment on the 3rd, the LPR-2 system North Carolina law enforcement placed an order. On June 12th, Colorado highway authorities chose Rekor's cloud system called NUMERUS to read enhance their license plate reading.
---
Security Penny Stock #4

BIO-key International (BKYI)


Market Cap: $18.03M

BIO-key International Inc. (BKYI) is a security technologies company that is pushing past the limits of fingerprint scanning. BIO-key provides a plethora of finger scanning products that provide security for your computer, hard drive, and the government. They have a partnership with Microsoft to develop biometric sign-in for Windows 10.

The company recently announced that a foreign defense ministry ordered more BIO-key deployment for secure access to Microsoft applications.
"We were delighted that such a capable and prestigious technology team determined that BIO-key met their security and scalability requirements and have now made follow-on investments to grow their user base. Defense Ministries are constant targets of cyber-attacks, and we are glad to help them step up authentication to the highest assurance with NIST-verified accuracy and FIPS compliance."

Jim Sullivan, SVP of BIO
---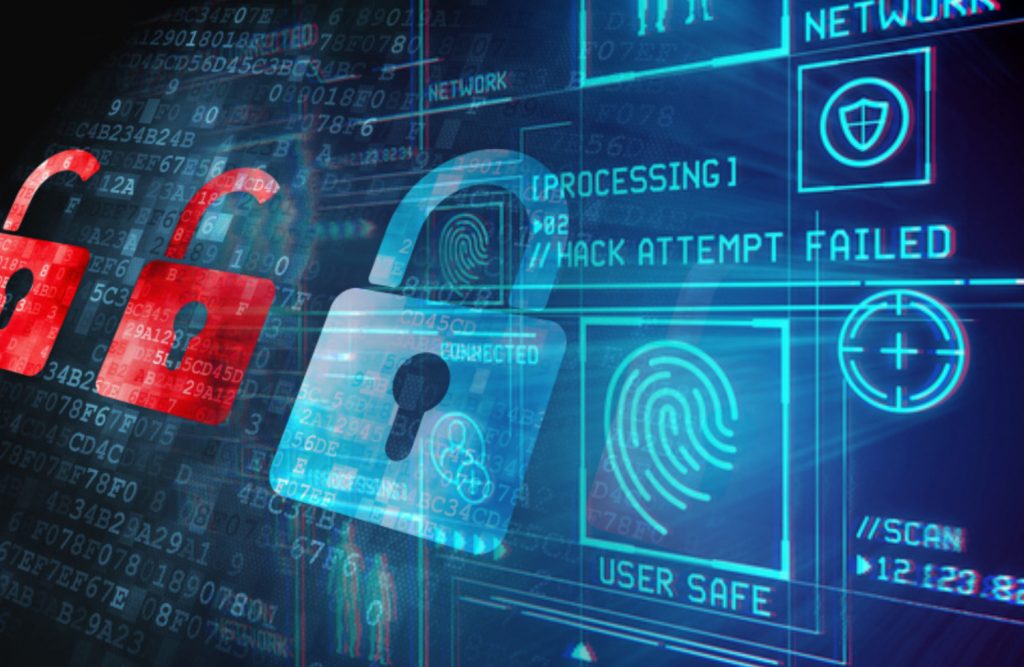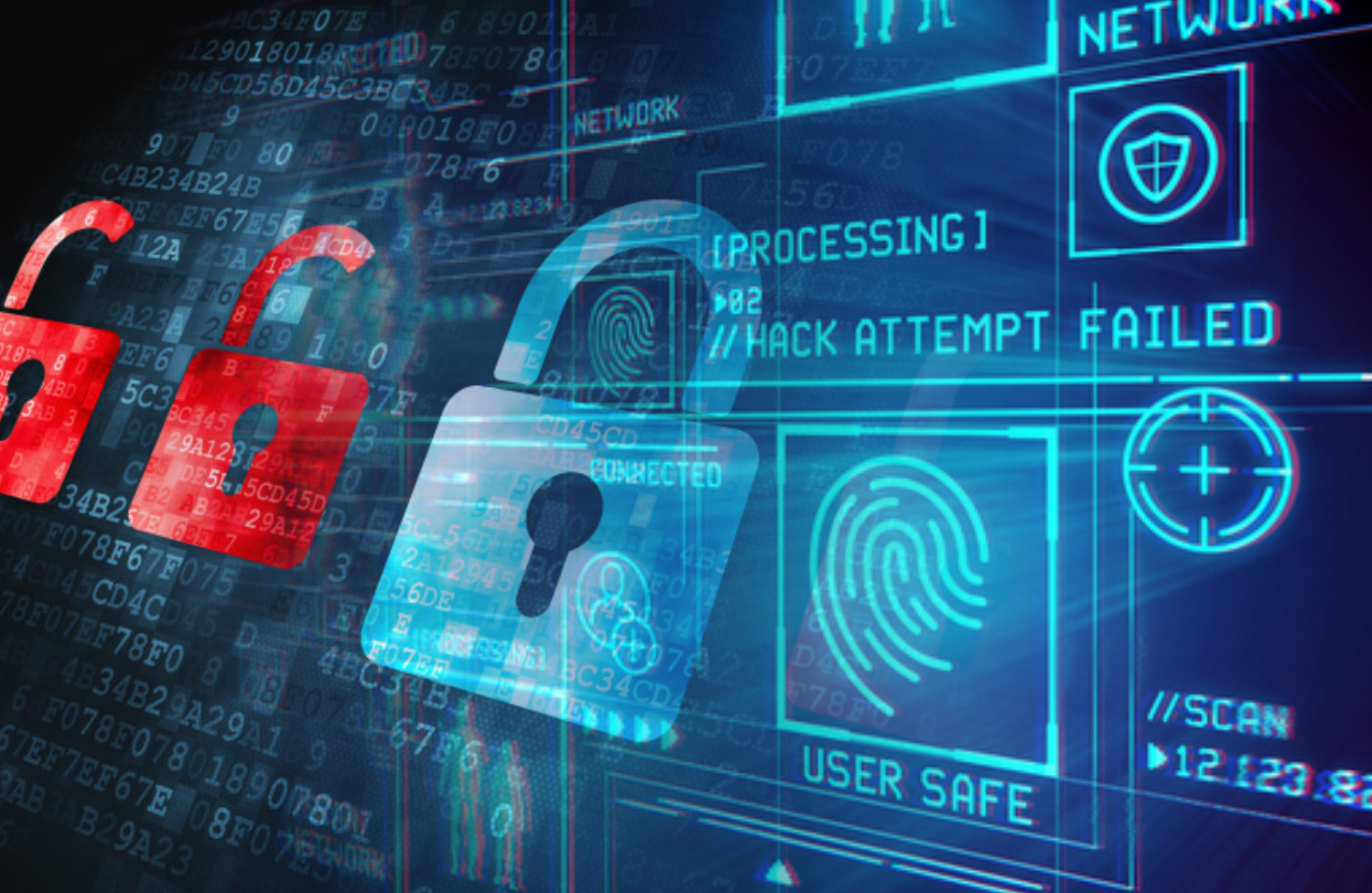 Stock Price Pre Market Update – June 19, 2019
Big Investments Are Signaling The Green Light For A 'Hot Market' With Cancer-Fighting Stocks
---
How Tech Is Making Life Easier?
---
Healthcare Penny Stocks To Watch
---
Is Palatin Technologies (PTN) A Penny Stock To Buy Or Sell?
Search Stock Price (StockPrice.com)