This New Technology Could Transform A Multi-Billion-Dollar Industry!
On an almost daily basis, news coverage shows us that we are living constantly at risk. The U.S Justice Department defines a "mass casualty event" as any occurrence of a mass shooting, bombing, or other crime resulting in multiple fatalities. In 2019, there have already been over 80 US mass shootings[1]. On top of this, we've already witnessed more than 2,400 of these incidents since 2013…
…But what if there was a way to help prevent these types of events from taking place?
Taking that into consideration, all signals predict this is potentially a perfect investment opportunity for AI security solutions. Global spending on security solutions is projected to reach $103.1 billion in 2019, an increase of 9.4% over 2017, and is forecast to see growth for the next several years[2]. As an influx of investments comes into AI security solutions, we have found one company positioned to absorb!
"What we're offering is an attack prevention system. We're preventing someone with a weapon from entering."

Aman Bhardwaj, COO of Liberty Defense & President Of US Operations
Liberty Defense (SCAN.V) is A Company With A Solution
Liberty Defense (SCAN.V), a leader in security and weapons detection solutions, is ready to tackle the security challenges in the urban security market with its groundbreaking HEXWAVE product. Liberty Defense
(SCAN.V) has an exclusive license with MIT and a Technology Transfer Agreement with MIT Lincoln Laboratory for active 3D imaging technology originally developed in the MIT Lincoln Laboratory for weapon detection.
At a time where 100 Americans are killed with guns every single day and hundreds more are shot and injured, according to EveryTown Research[3], this is the time to invest in urban security. After all, what is more, valuable than a life?
What Sets Liberty Defense
(SCAN.V)'s HEXWAVE Apart From The Competition?
HEXWAVE is the first practical application of real-time, next-gen 3D imaging. It uses low power radar energy which helps generate real-time 3D images to detect threat options such as guns, knives, explosives, and other threats through clothing and baggage. This product creates high fidelity, real-time concealed threat images which are assessed using deep learning and AI. Thus alerting security regarding the decision response hierarchy.
HEXWAVE – A Product Integrating A New Wave of Technology
· Detects metallic and non-metallic threat objects
· Designed for indoor/outdoor use
· Covert and overt panel options
· Real-time accurate detection
· AI/deep learning enhances sensor fidelity and decision hierarchy
· Panels can be scaled to provide a deep-layered approach
· Can be used stand-alone or combined with other security measures
HEXWAVE provides enhanced security options without disrupting the flow of daily life by scanning quickly and unobtrusively. Ideal for use in high traffic areas and a huge leap from the traditional metal detector.
The demand is present andLiberty Defense (SCAN.V) has already inked two Memorandums of Understanding for beta testing of HEXWAVE, which is expected to commence this year! With Canada's Rogers Arena, Vancouver's large-scale venues and Sleiman Enterprises, one of Florida's largest real estate companies developing and managing malls, hotels, and shopping centers, Liberty Defense (SCAN.V) has created a strong pipeline of premier customers.
Liberty Defense (SCAN.V)'s All-Star Management
Advancement from the operational to strategic level is a crucial undertaking that all companies must undergo in pursuit of success. The executive leadership team at Liberty Defense (SCAN.V) has the necessary insight to achieve profitable growth and maintain operational systems.
Liberty Defense (SCAN.V) 's President Of US Operations and Chief Operating Officer, Aman Bhardwaj, comes with over 20 years of strategic experience and involvement with large multinational startups, such as Panasonic and Flextronics. Bhardwaj's vast involvement and leading global large-scale companies serve as an invaluable asset to the company.
Bill Riker, the company's chief executive officer, joined Liberty Defense (SCAN.V) back in August 2018. Since then, Riker has played a key role in establishing the company as an industry leader in the urban security market. Prior to joining Liberty Defense (SCAN.V)'s leadership team, Riker racked up extensive experience in several companies focused on threat detection solutions, and identification of chemical, radiological, nuclear and explosive threats for the global security market and held an executive position in the US Department of Defense.
Liberty Defense (SCAN.V) chief technology officer, Bart Smudde, brings over 30 years of experience to the table in designing, testing and manufacturing electronics products in several markets including military and medical. Smudde has managed engineering teams for companies including Graco, Landis+Gyr, SignalONE Safety, and Panasonic.
And in early May, 2019, Liberty Defense (SCAN.V) brought on Ron Solanki as VP Operations of its US Subsidiary. Mr. Solanki has held leadership positions with major multi-national global electronics corporations such as Motorola, Panasonic, Flextronics and Hisense. With over 30 years of experience delivering results in high-tech company operations, he's help build businesses around strategic business management and development, R&D, manufacturing, supply chain, and legal affairs. He has also served on international boards of directors and business & technology advisory boards.
Liberty Defense (SCAN.V)'s Opportunities Ahead For Detection
Specifically, the Weapons Detection Systems Market is forecast to grow from USD $5.3 billion in 2020 to $7.5 billion by 2025, at a compound annual growth rate of 8.2%[4]. With the political spotlight focused now more than ever on gun control and public safety, emerging companies in this sector are poised for increased opportunities and growth.
Patriot Tech (PAT.V) (PTOTF), for instance, has generated some buzz lately. This emerging company has been prequalified for up to CA$1 million from the federal government's Build in Canada Innovation Program for testing by the Department of National Defense to test its covert weapon detection system[5]. The system uses cognitive microwave radar to detect hidden guns, knives, and other threats. With the potential for a government to back such technology, if all goes well, this may catalyze opportunity for advancements throughout the sector and Liberty Defense (SCAN.V).
With the potential technology to revolutionize the standards of security, Liberty Defense (SCAN.V) is seeking to become a market leader and take a seat at the table with companies like major government contractor L3 Technologies (LLL) who provides detection and security systems for U.S. Department of Defense, Homeland Security and foreign governments or leading tech innovator Harris Corp. (HRS) which supports government and commercial customers in over 100 countries. Liberty Defense (SCAN.V) may provide investors with the opportunity to take part in this rapidly growing market early on.
"Currently, there is a significant gap that must be addressed in urban security threat defense. HEXWAVE provides a wider perimeter for early detection beyond just the point solution typically positioned at an entrance of a facility. This essential layer will enable security measures to be proactively deployed to detect a threat before it transitions to an attack condition. Liberty Defense (SCAN.V) can fill this gap," said Bill Riker, CEO of Liberty Defense (SCAN.V).
A Strategy That Builds Partnerships
In Mid-April, Liberty Defense (SCAN.V) expanded on its strategic initiatives. This includes testing and implementing the company's HEXWAVE product at major epicenters of security risks. Furthermore, the proposed testing of its product with its Vancouver Arena Limited Partnership will occur at a site to be determined within or near Rogers Arena in Vancouver, BC.
In the coming months, we expect to be able to announce a number of key partnerships through our MOU program that will not only help validate the opportunities for this type of technology but also show the depth and reach of the Company and its Advisors."

Bill Riker, CEO of Liberty Defense (SCAN.V)
To give some perspective on the scope of this opportunity, Rogers Arena is one of the premier sports and entertainment facilities in North America. It has hosted over 25 million fans with a proud legacy of success. Events include NHL hockey games and most of the largest concerts and shows in the city. It was also the site where the Canadian women's and men's hockey teams won gold medals during the Vancouver 2010 Olympic Winter Games.
KEY DEVELOPMENT: Liberty Defense (SCAN.V) Signs MOU with the Utah Attorney General for Testing of HEXWAVE
Liberty Defense Holdings Ltd. (TSXV: SCAN) announced that it has signed a memorandum of understanding (MOU) with the Office of the Utah Attorney General to beta test HEXWAVE in the state.
The Utah Attorney General, Sean Reyes , is an elected constitutional officer in the executive branch of the state government of Utah . The attorney general is the chief legal officer and legal adviser in the state.
Can You Detect A Winner?
We live in a world where threats to our safety, both large and small, have impacted the way we as a society live. Increased security measures are being taken in several aspects of daily life such as entering a school or even a baseball game, often causing large delays. Worse off, not all current security measures are stopping these threats before they happen.
Liberty Defense (SCAN.V) is working on a solution to combat these issues head on through the implementation of its HEXWAVE product. As we move towards the future, it could be potentially lucrative for investors to pay attention to this sector and Liberty Defense (SCAN.V) early on, and you heard it here first!

---
Endnotes:
[1]https://www.massshootingtracker.org/
[2] https://www.globaldots.com/worldwide-spending-on-security-solutions-expected-to-continue-growing/
[3]https://everytownresearch.org/gun-violence-america/
[4] https://homelandsecurityresearch.com/reports/explosives-detection-systems-market-technologies-industry
[5] https://finance.yahoo.com/news/patriot-one-pre-qualifies-1-130000035.html
---
Disclaimer:
Disclaimer: Pursuant to an agreement between MIDAM VENTURES, LLC and Liberty Defense Holdings Inc. Midam was hired for a period from 04/15/2018 – 5/15/2019 to publicly disseminate information about Liberty Defense Holdings Inc. including on the Website and other media including Facebook and Twitter now extended through June 21, 2019. We were paid $350,000 (CASH) for & were paid "0" shares of restricted common shares. We may buy or sell additional shares of Liberty Defense Holdings Inc. in the open market at any time, including before, during or after the Website and Information, provide public dissemination of favorable Information. FULL DISCLAIMER HERE
Where Will Oil Go After This Week's Price Hit?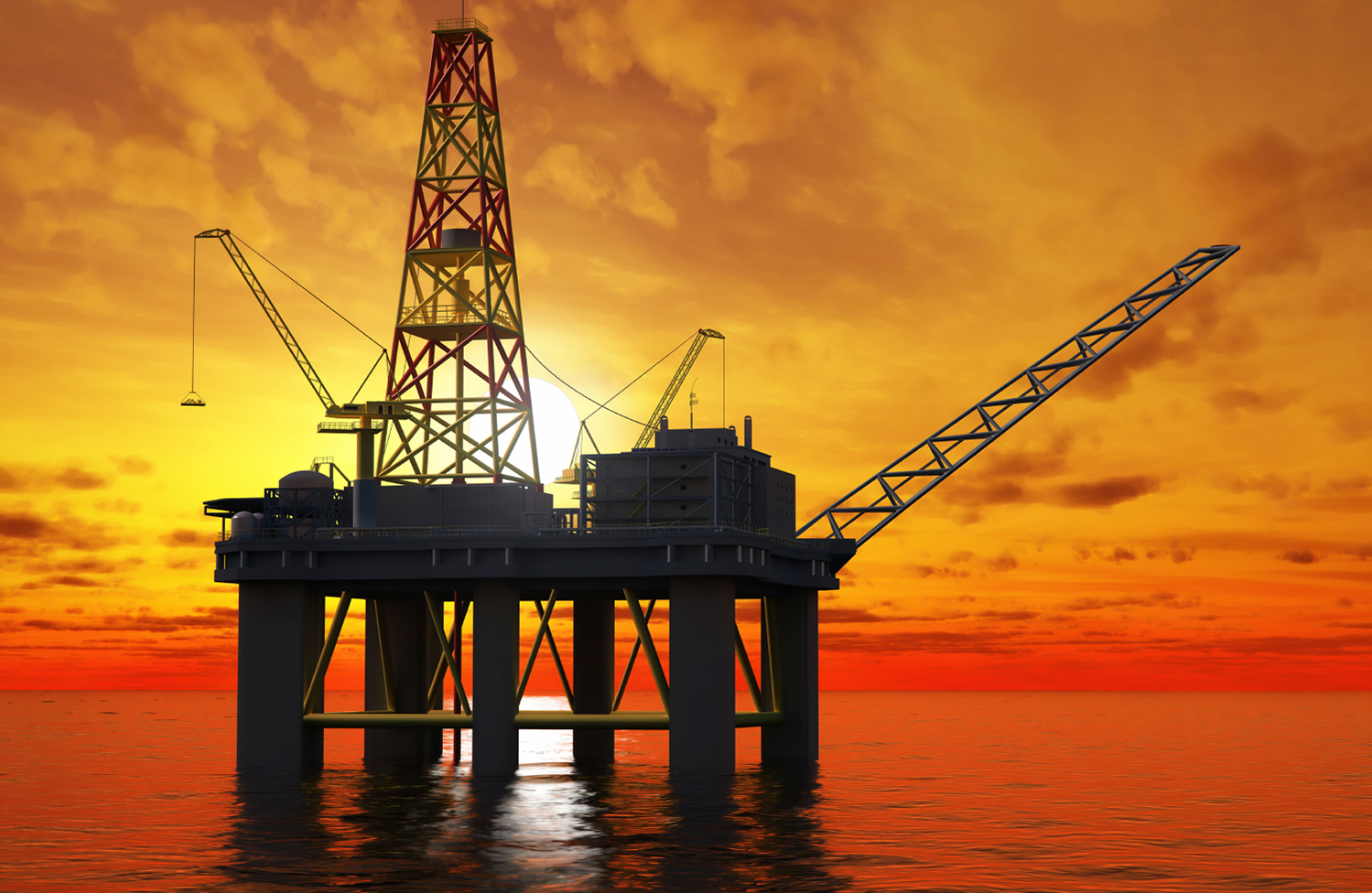 Even though oil had been taking a beating over the last 2 trading sessions, its price rose to $69 per barrel on Friday. However, oil prices are experiencing the worst week of 2019 mainly due to potential economic slowdown and ever-growing oil inventories. US oil inventories have not been this high since July of 2017. And to top it all off, the trade war between the US and China is growing wearier every day further affecting oil prices.
Naeem Aslam, the chief market analyst at TF Global Markets, stated, "Clearly, bargain hunters are back in town." He later added, "However, it is still set to record the worst week of the year and this is due to the increase in trade war tensions between the U.S. and China."
Global Scale
The global benchmark for oil, Brent Crude, has experienced a decrease of 5 percent this week. However, Brent Crude this morning climbed $0.98 to value each barrel at $68.74. Due to US sanctions and voluntary supply cuts, a floor under prices held. Market analysts are expecting the oil market to recover off of the price floor.
"It is reasonable to doubt whether Saudi Arabia will be willing to step up its output given the latest decline in prices, […] we therefore expect to see higher oil prices again in the near future," Explain analysts at Commerzbank.
In order to make the market tighter, the Organization of the Petroleum Exporting Countries has been cutting oil supplies since the beginning of the year.
Brent Crude's prices reflect that the supply and demand of oil is tightly knit. According to UBS, Brent Crude should get back to $75 this month as supply gets tighter and tighter.
"Compliance of OPEC and its allies to the production cut deal remains high, while production from Iran and Venezuela is likely to again trend lower this month," explains analyst Giovanni Staunovo,
StockPrice.com Friday Morning Update – May 24, 2019
New Systems & AI Trigger Innovation In Security Industry; Can Lockheed Martin Adapt?
Threats to people's lives are constantly developing across the globe. In order to mitigate the growing fears of international conflict, security and defense companies have continuously innovated. Living in constant fear is never sought and these companies understand that. Security innovations allow people in the US to walk around freely at the park or go watch their favorite artist at a concert with little to no fear.
---
Two Massive Growth Industries, One Choice for Investors
Two of the fastest growing industries right now in the United States are on-demand technology and cannabis. These two industries are at the epicenter of growth and investors aren't being shy about their appetite for companies in these arenas. But one company, in particular, has developed a unique business model that services both of these massive growth industries.
---
The Delivery Market in the Age of Convenience; Can GrubHub & Uber Adapt?
As the internet grows and develops, people and services become more connected. Thus, the food delivery service industry has blown up over recent years. Big players like UberEats (UBER), Postmates, and DoorDash are making big splashes against competitors like GrubHub (GRUB). These companies only represent a fraction of what delivery services can become.
New Systems & AI Trigger Innovation In Security Industry; Can Lockheed Martin Adapt?
Threats to people's lives are constantly developing across the globe. In order to mitigate the growing fears of international conflict, security and defense companies have continuously innovated.
Living in constant fear is never sought and these companies understand that. Security innovations allow people in the US to walk around freely at the park or go watch their favorite artist at a concert with little to no fear.
New Potential for the Security Industry & Security Stocks
While developing security protocols and machines to fight threats overseas is important, home-grown threats have become a point of concern for US citizens. Mass shootings have increased, and the Muslim radicalization of American citizens is prevalent as ever. In order to make people safer, Liberty Defense has come to fill that hole.
Liberty Defense Holdings Ltd. (SCAN.V) is developing HEXWAVE to revolutionize how facilities get secured. HEXWAVE can be used to detect any kind of weapon through 3D imaging. The technology utilizes both quickness and indiscretion to produce warnings of potential threats while respecting people's privacy.
While the product is still undergoing testing, Liberty Defense Holdings Ltd. (SCAN.V) has been taking steps to put HEXWAVE in front of the public. The company recently announced signing a memorandum of understanding with Utah's Attorney General to beta test HEXWAVE there. The technology can be tested at sporting events, amusement parks, schools, and government buildings.
Bill Riker, Liberty Defense's CEO, stated, "HEXWAVE can be applied in a variety of settings to provide a means to identify possible threats before they advance into attacks. We are excited that the Attorney General of Utah recognizes the potential value of this technology and the opportunity it provides for enhanced security in the state."
What's Should Be Expected Of Defense Companies?
When people think about the US armed forces they marvel at the gear used from tanks to jet planes. Most people do not take the moment to think where the US actually gets its arms from.
One company responsible for US defenses is Lockheed Martin (LMT). Lockheed Martin develops and manufactures missile systems, aircraft, and training systems. They even provide cybersecurity services to governmental figures.
While Lockheed Martin controls a large portion of the defense industry, they show no signs of slowing down. Recently, the company made progress on its new production facility in Alabama. It is expected to be a 225,000 square foot facility to fulfill US Air Force needs.
The construction is expected to be finished in 2021. Executive Vice President, Frank St. John, explained, "All our employees come to work with an unwavering commitment to help our customers succeed in their mission to create a more secure and prosperous world."
---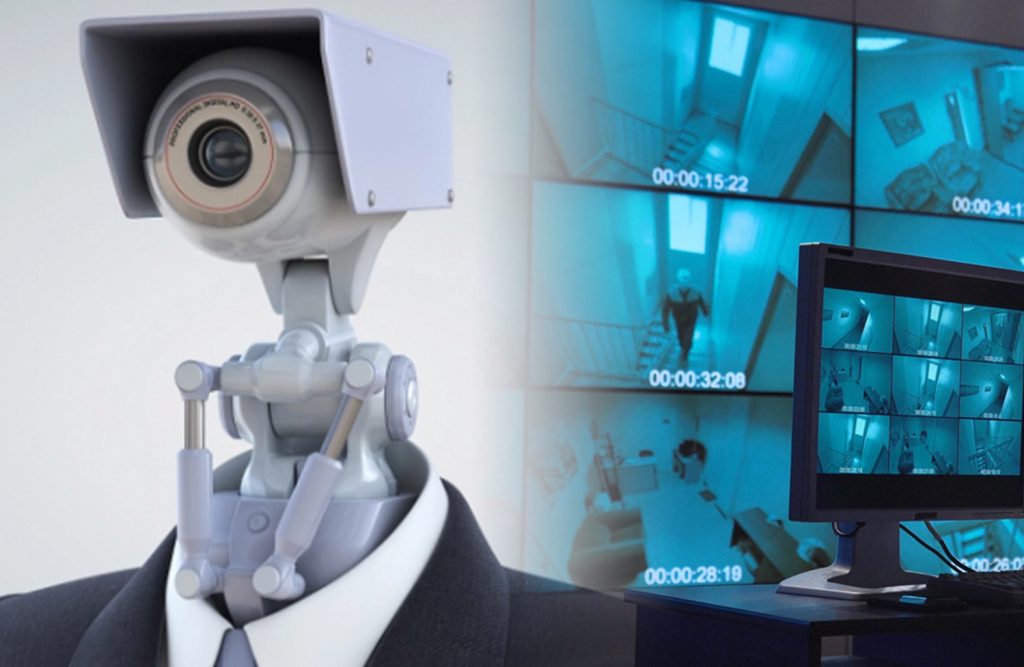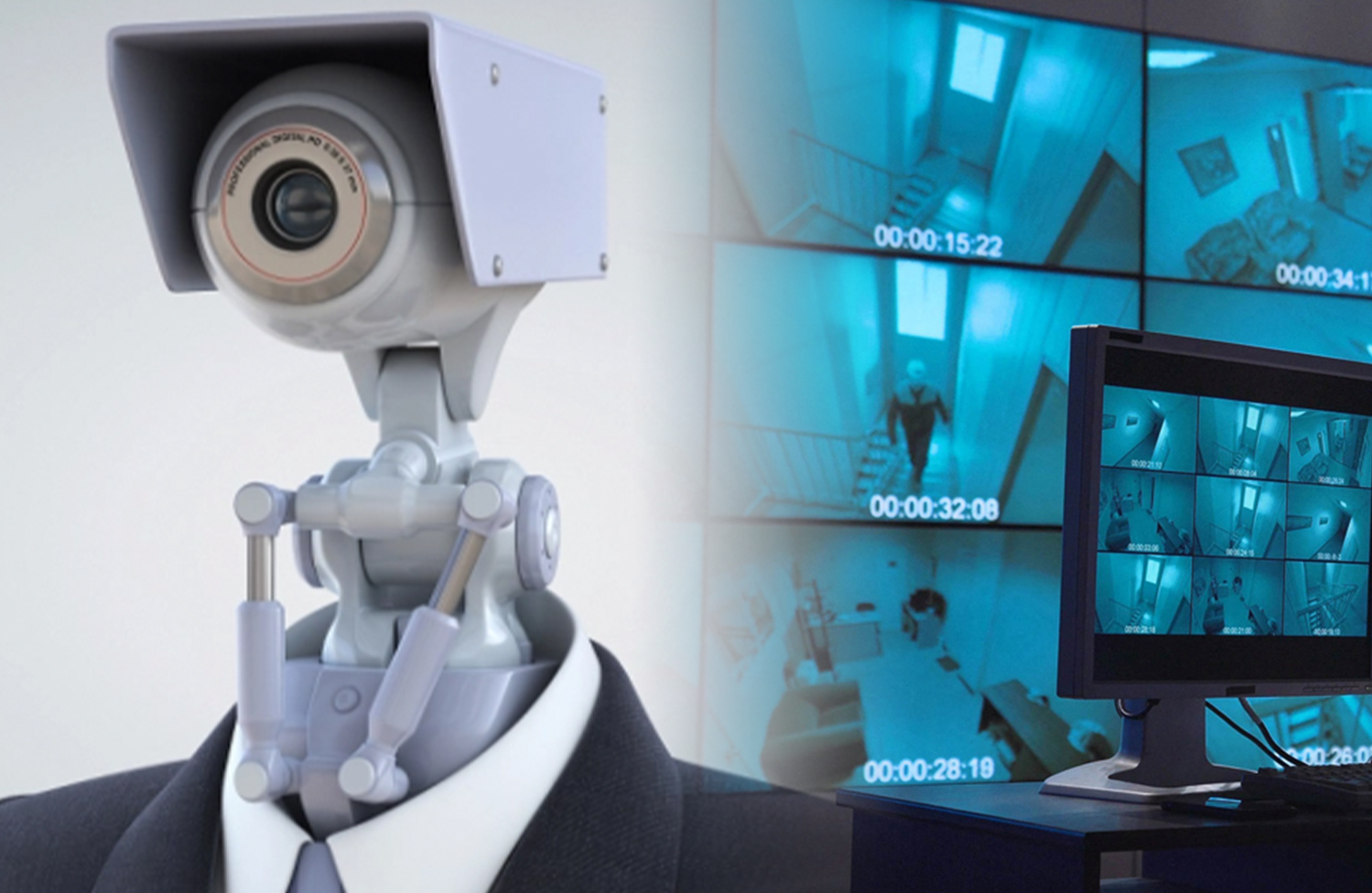 Search Stock Price (StockPrice.com)