Biotechnology stocks have had a wild year so far. The latest trend to start October has been bullish, to say the least. Nothing quite symbolizes this market better than the iShares Biotech ETF (IBB). If you look at a chart, you'll see a strong push at the start of 2019, followed by a steady decline.
But as many will notice, this month has seen a sharp reversal in biotech stocks which could indicate a green light to start paying attention to this industry in the 4th quarter.
One of the most important things that a health sciences company can do is communicate material news with the public. Whether that is updates on Phase Trials or upcoming conference presentations, content is king. With this in mind, let's take a closer look at 3 biotech stocks to watch after some recent news.
Biotech Stocks To Watch #1: GT Biopharma (GTBP)
One of the cornerstones of biopharmaceuticals is oncology & immunotherapy. GT Biopharma (GTBP) has built a pipeline of treatments to address the growing need for novel therapy. One of the more recent developments that investors are watching with GT Biopharma is its success with NK Cells and HIV. This month the company announced that Tim Schacker , M.D., Jeffrey S. Miller , M.D., and their colleagues at the University of Minnesota presented data during a poster session held at the 18th meeting of the Society for Natural Immunity in Luxembourg discussing their design of an HIV-TriKE™.
The significance of this could be unprecedented. Why? Despite the use of anti-retroviral drugs, infected individuals retain reservoirs of latent HIV-infected cells that, upon cessation of anti-retroviral drug therapy, can reactivate and re-establish an active HIV infection. For a curative therapy, destruction of these latent HIV infected cells must take place.
GT Biopharma (GTBP) presented data indicating a potential role for the HIV-TriKE™ in the reactivation and elimination of latently infected HIV reservoir cells. This was accomplished by harnessing the NK cell's ability to mediate the "antibody-directed cellular cytotoxicity" or "ADCC".
Full Report On GT Biopharma (GTBP) Here
Biotech Stocks To Watch #2: Advaxis, Inc. (ADXS)
In line with this, Advaxis Inc. (ADXS) announced more survival data from a Phase 1/2 KEYNOTE-046 study. The trial is being conducted in unison with Merck to evaluate ADXS-PSA along and combined with KEYTRUDA. ADXS-PSA is Advaxis' thereapy used to treat prostate cancer.
As part of the findings, Kenneth A. Berlin, President and Chief Executive Officer of Advaxis said, "We believe that ADXS-PSA in combination with KEYTRUDA® has the potential to be an important new treatment option for patients with advanced metastatic, castration-resistant prostate cancer, which based on these data, warrants further evaluation. We are currently assessing next steps for a potential new study for ADXS-PSA in combination with KEYTRUDA® in mCRPC and we look forward to providing additional details about the program's path forward."
Advaxis has three programs in various stages of clinical development: ADXS-NEO, a personalized neoantigen-directed therapy designed, in principle, for any solid tumor; ADXS-503 for non-small cell lung cancer, from its ADXS-HOT off-the-shelf neoantigen-directed program, in addition to ADXS-PSA.
Biotech Stocks To Watch #3: Sienna Biopharmaceuticals, Inc. (SNNA)
This week, Sienna Biopharmaceuticals, Inc. (SNNA) has also seen a push after recent news was published this month. The main focus has been on the company filing a Premarket Notification 510(k) submission to the FDA for its SNA-001. The purpose of the 510(k) notification is to allow for commercial use of SNA-001. So what does SNA-001 do? Primarily, this is used for hair removal.
SNA-001 is a topical, ready-to-use suspension applied to the treatment area on the skin and delivered into the pores. With this 510(k) approval, SNA-001 in will be used in conjunction with a 810 nm Diode laser for the removal of unwanted light hair. Shares have moved from lows of $0.10 at the end of September to highs of $0.36 this week.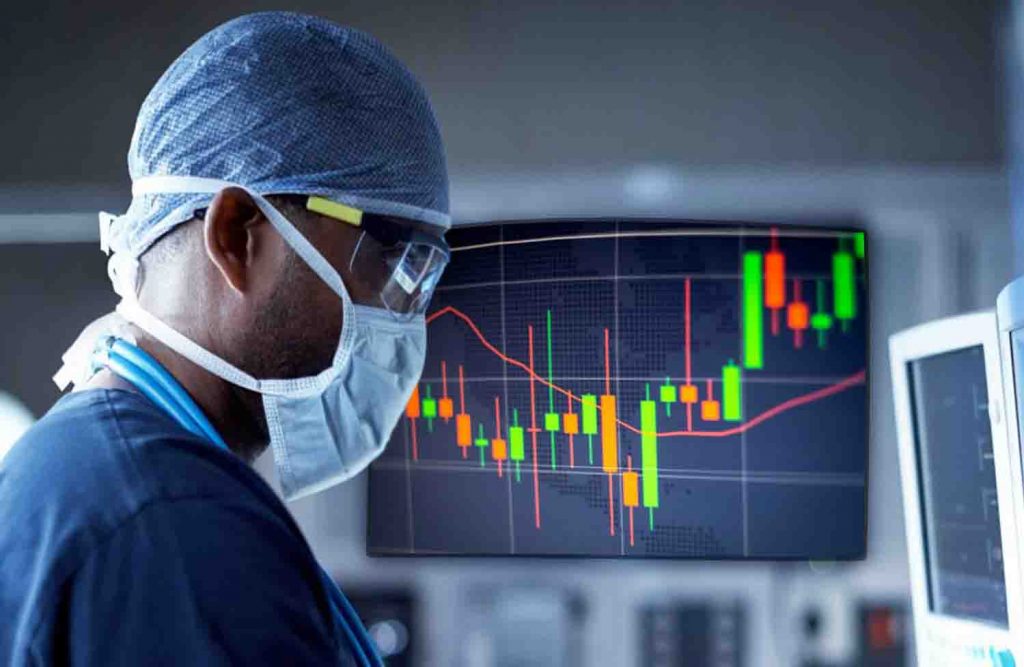 Disclaimer: Pursuant to an agreement between Midam Ventures LLC and GT Biopharma (GTBP), Midam has been paid $100,000 for a period from October 1, 2019 to November 15, 2019. We may buy or sell additional shares of GT Biopharma (GTBP) in the open market at any time, including before, during or after the Website and Information, to provide public dissemination of favorable Information about GT Biopharma (GTBP). Click Here For Full Disclaimer.